We first noticed Mike Durand's '10 GMC because of its unmistakably low stance. Despite the huge drop, he also told us he used the Duramax-powered ride as a work truck and a hauler. That didn't seem possible, until we looked underneath the 900 horsepower ride, and saw a different story.
As the owner of Dmaxstore.com, Durand deals in all sorts of Duramax parts every day, from transmissions, to turbos, to cosmetic upgrades. Suspension was one area he felt the market was a little lacking, so he set about doing some experimenting, using his own truck as a test bed.
PERFORMANCE FIRST
The idea was to build an ultra-low truck that still had all the usefulness of a regular-height ride, including suspension tuning. Durand knew he wanted a big drop in the rear, so that was the fi rst project he tackled. The frame was c-notched for clearance, and the rear was dropped a whopping 5 inches. Alpine Designs Off Road helped out with building suspension for the truck that still had plenty of travel, and would work with the lowered stance. The overload springs were removed, and in place of normal rear shocks a cantilever suspension was built incorporating QA-1 double adjustable shocks, and Air Lift rear airbags. The front suspension and steering were also upgraded, with a complete Kryptonite Stage 3 steering kit, Kryptonite lower control arms and McGaughy's Spindles that dropped the GMC 3 inches in the front.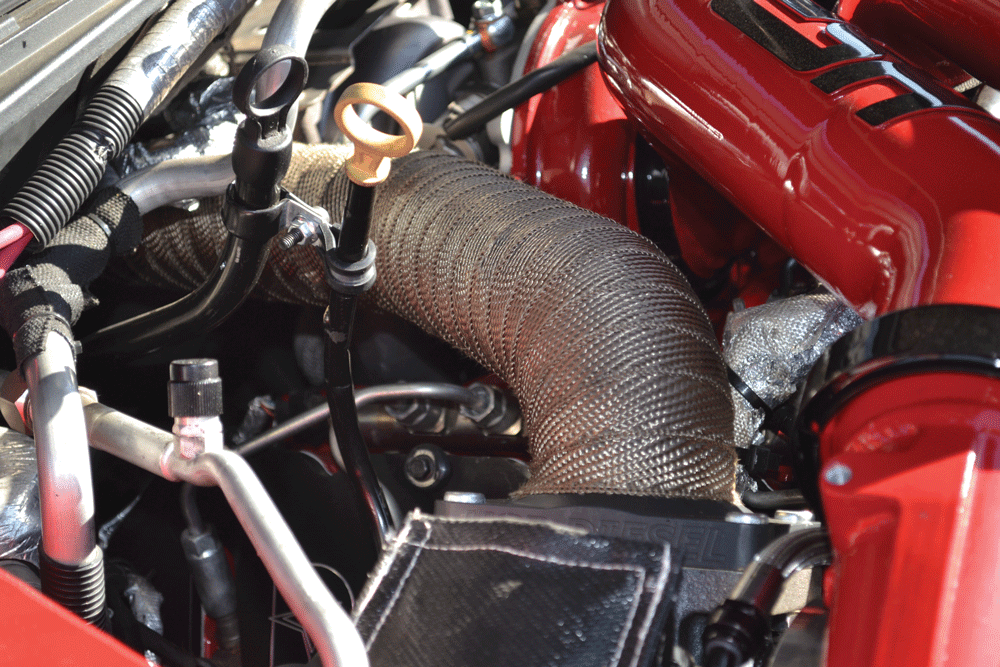 DMAX POWER
With such a creative suspension design, Durand knew he needed the truck to lay down some power to test the practicality of the setup. He quickly progressed into the 13s, then 12s all on a single turbo with no nitrous. He had bigger plans though, and over the winter set about building a serious powerplant for his GMC. The new engine was fitted with an LBZ crankshaft, ATI balancer, and SoCal Diesel main girdle. Swinging from the crank are Crower connecting rods and Fingers pistons, with ARP studs and bolts keeping everything together. SoCal Diesel provided the heads, and a cylinder swap camshaft that is designed to reduce stress on the crankshaft.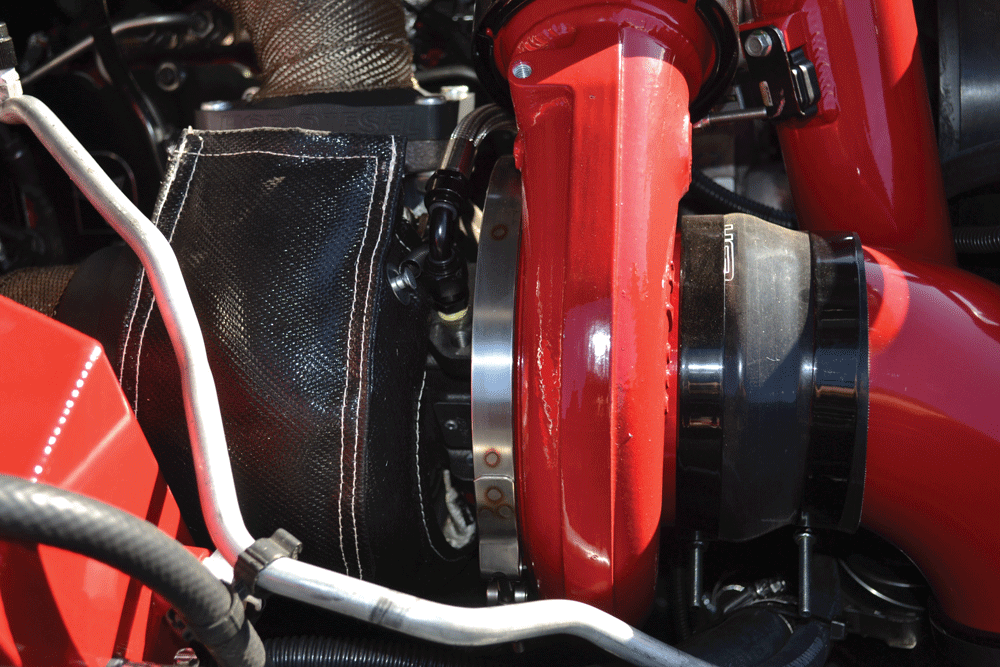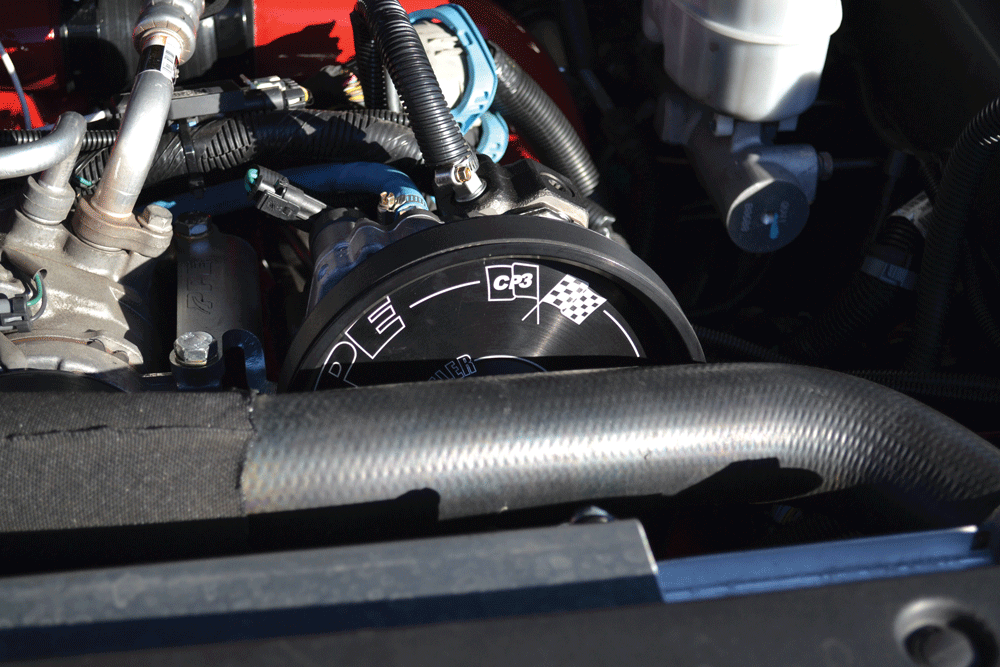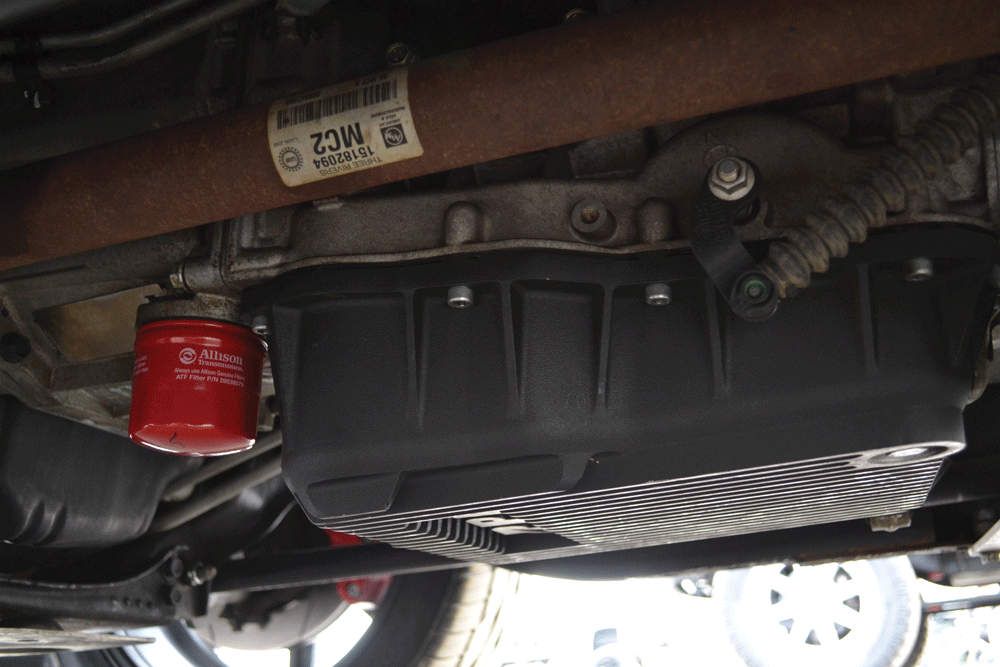 Durand planned on upgrading the turbos with his new build, so he had HSP fabricate up a set of compounds for the truck using a 71mm turbo from Hi-Tech Turbo, and an 83mm S400 from BorgWarner. The fuel system was also upgraded, with an AirDog 165 lift pump, PPE Dual Fueler, and custom injectors from Dynomite Diesel Performance. A set of HSP exhaust manifolds and up-pipes take care of air on the exhaust side, while a Banks intercooler chills the intake charge on the other end.
With the new engine build came another 300 extra horsepower, so Durand wanted to make sure his Allison 1000 transmission was up to the task. The Stage 6 transmission was built at Dmaxstore.com, and features billet shafts, a Precision torque converter, SoCal Diesel flexplate, and alto clutches.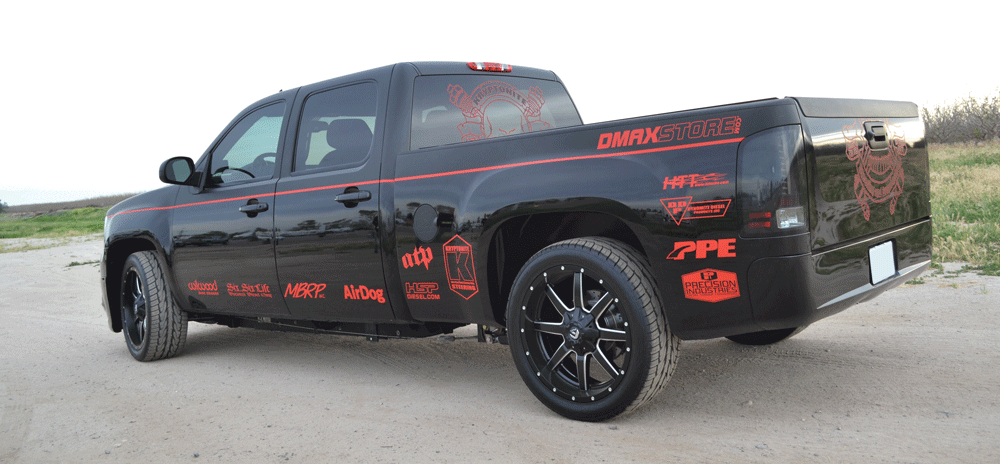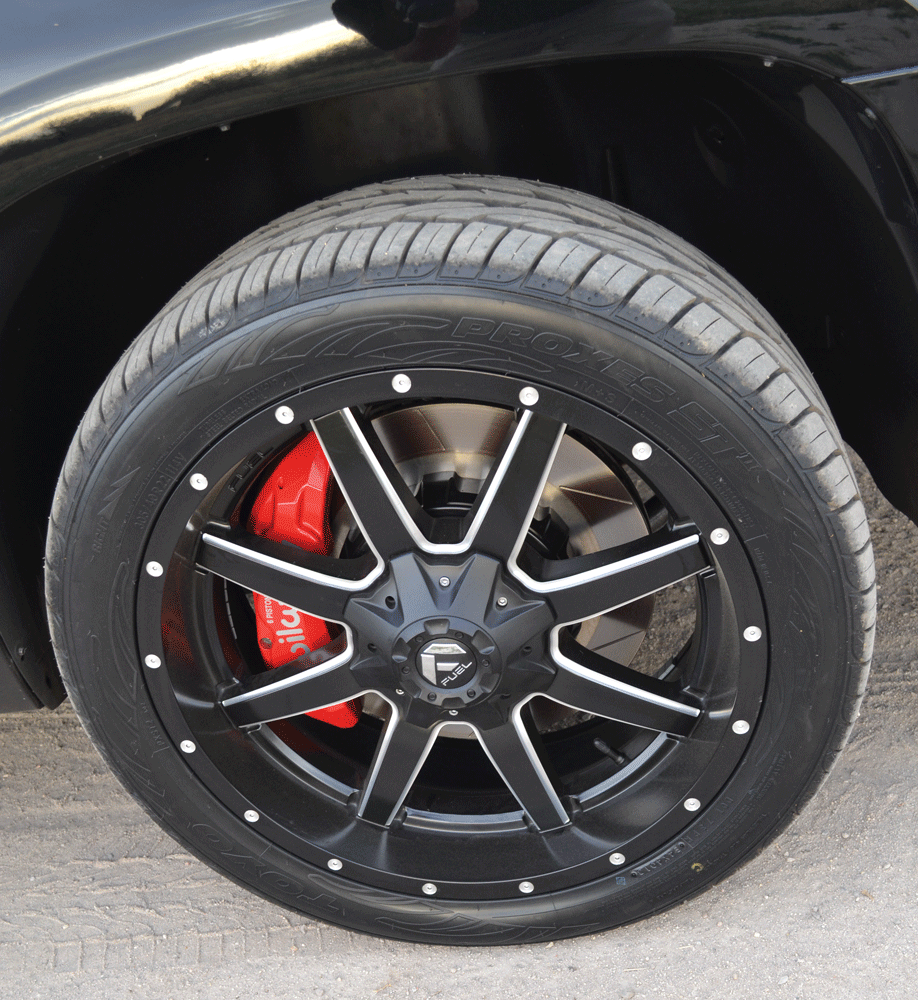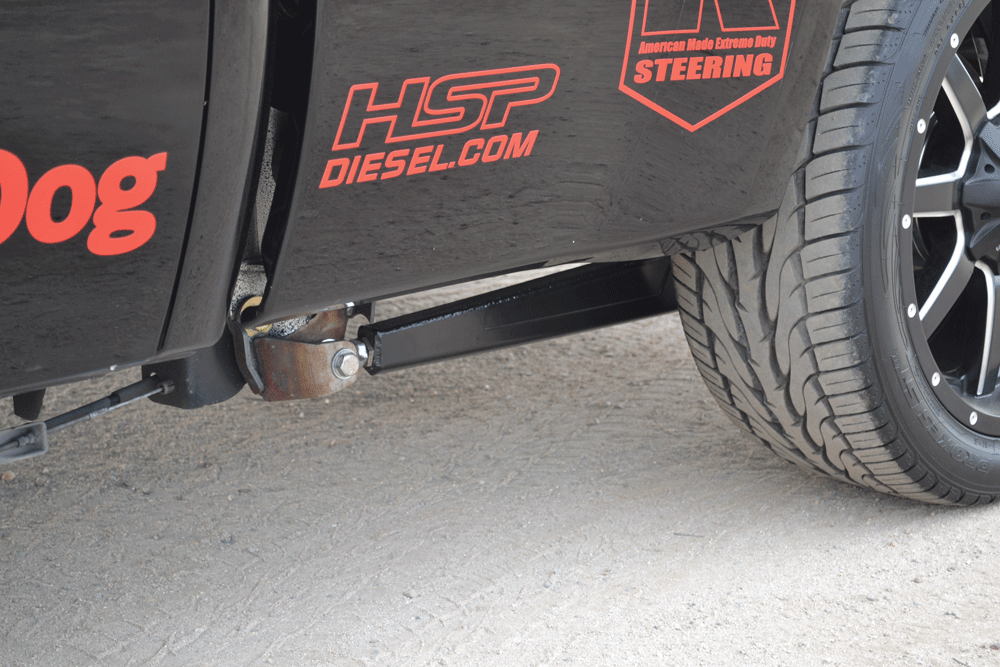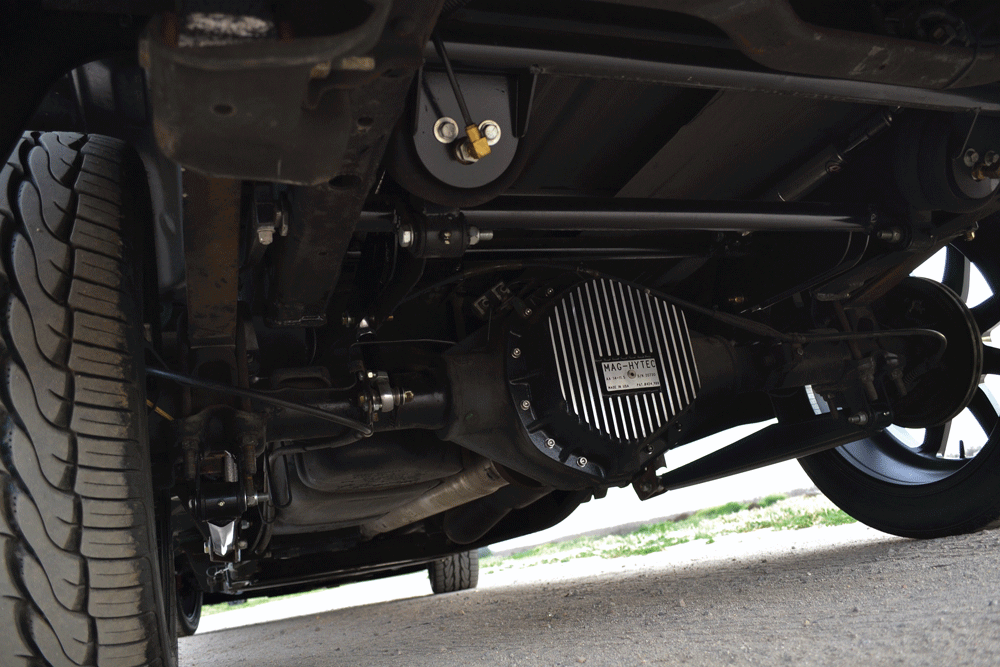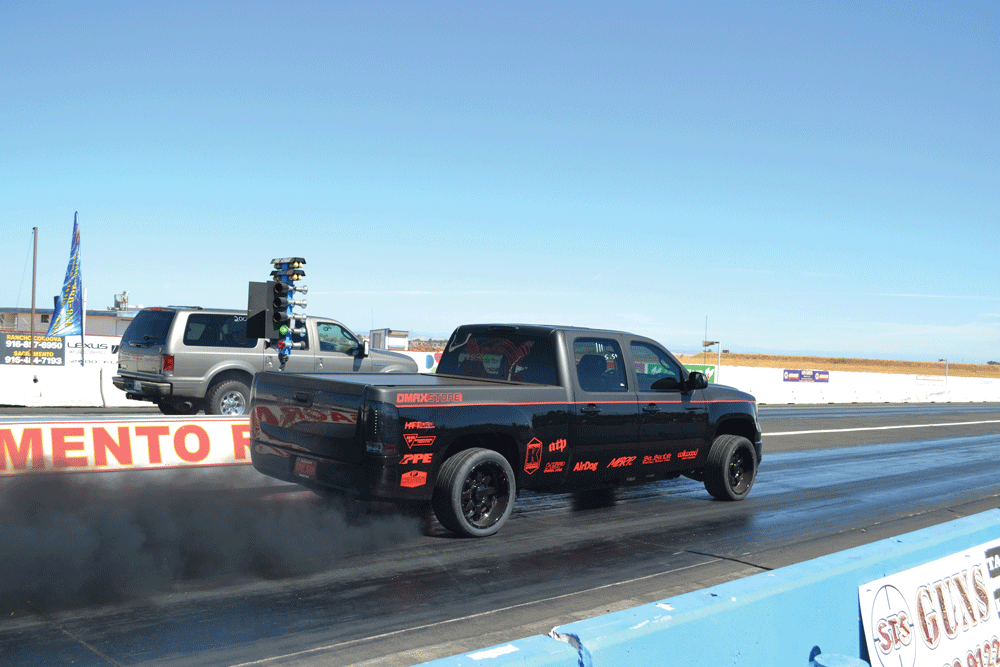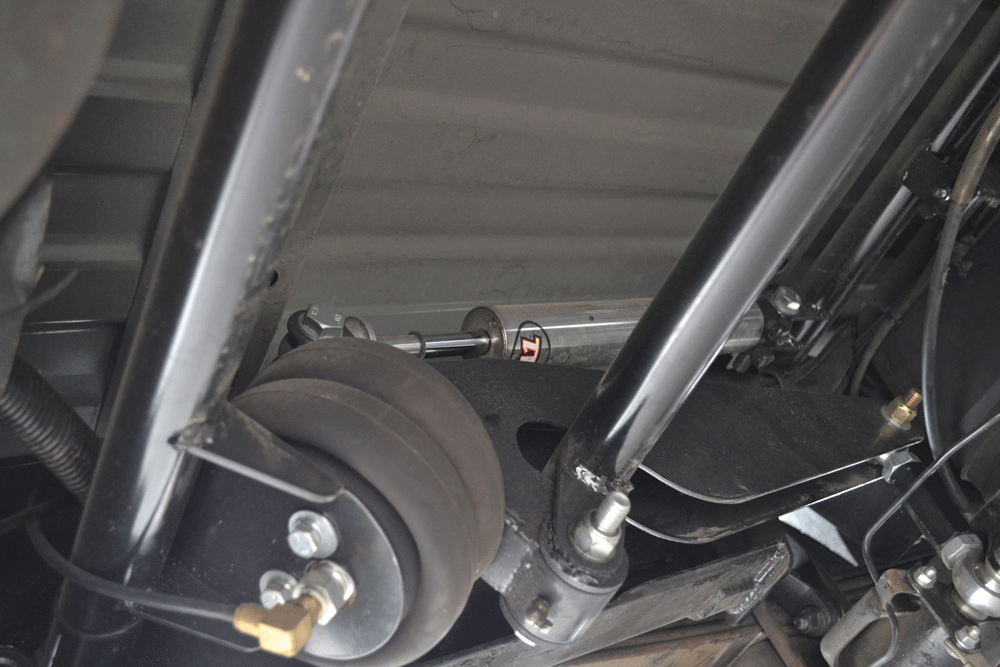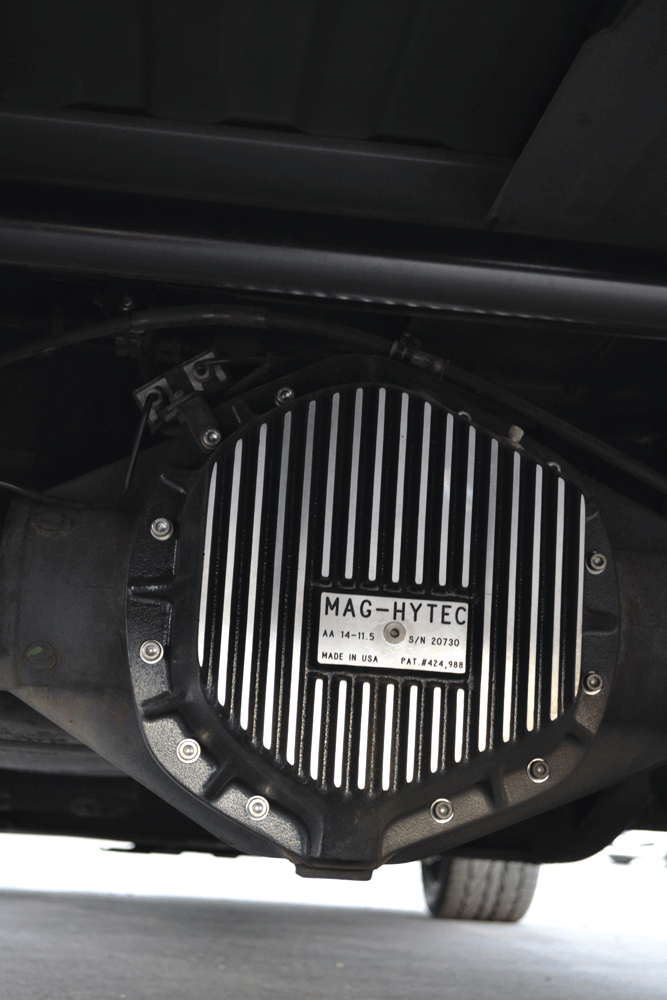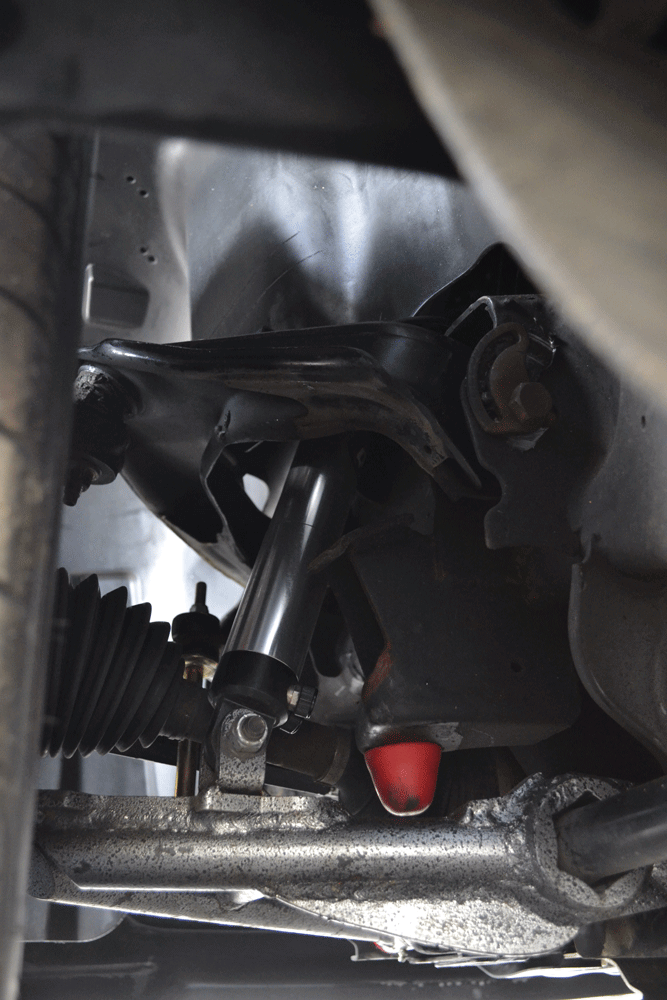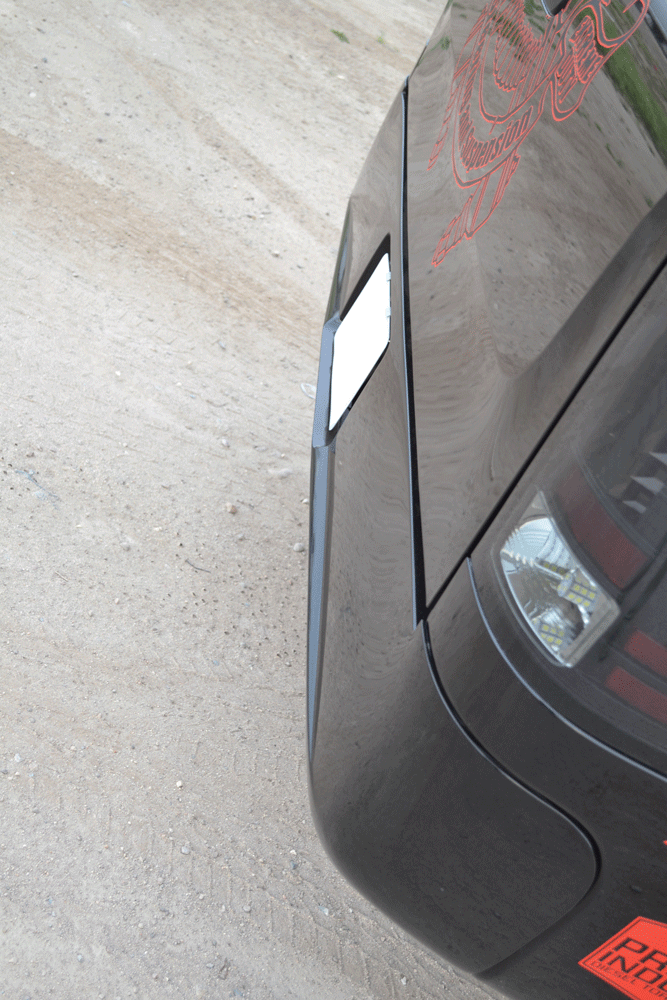 With Mike Durand thrashing to get the truck finished for 2016's Truck Mania, there was little time left for testing before the big show. With the DSP switch on the ATP-tuned engine up on level 5, the GMC was able to put down a whopping 917 rear-wheel horsepower on Northwest Dyno Circuit's dyno. The truck also made a few laps on the track (on level 2) where it ran 11.60's at 122 mph. Durand is confident that when the Allison learns a bit more and he turns the truck up, 10s are in the lowered work truck's future. DW