PART ONE: IMPROVING THE 6.4L POWER STROKE FOR SUPERB USABILITY
It's hard to believe, but the 6.4L Power Stroke is coming up on ten years since it was first released mid-2007. The fully emission-equipped engine was the first to be offered by Ford with the full EGR, DPF, and catalytic converter systems bolted on, and it has had its share of issues. But thanks to the aftermarket, these platforms can make great daily drivers and towing rigs if a few steps are taken to help increase reliability and durability.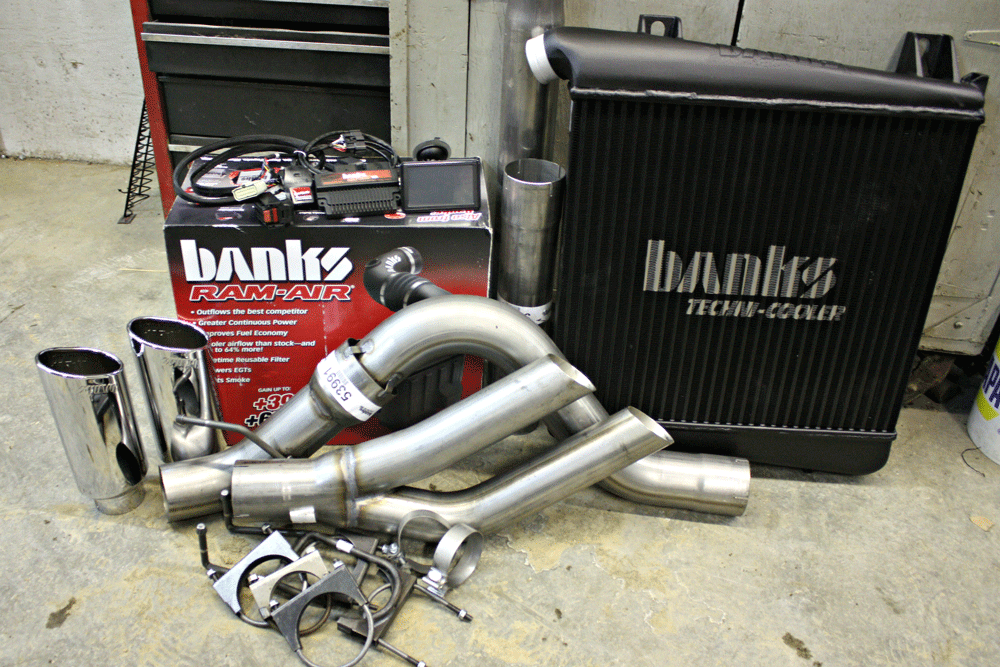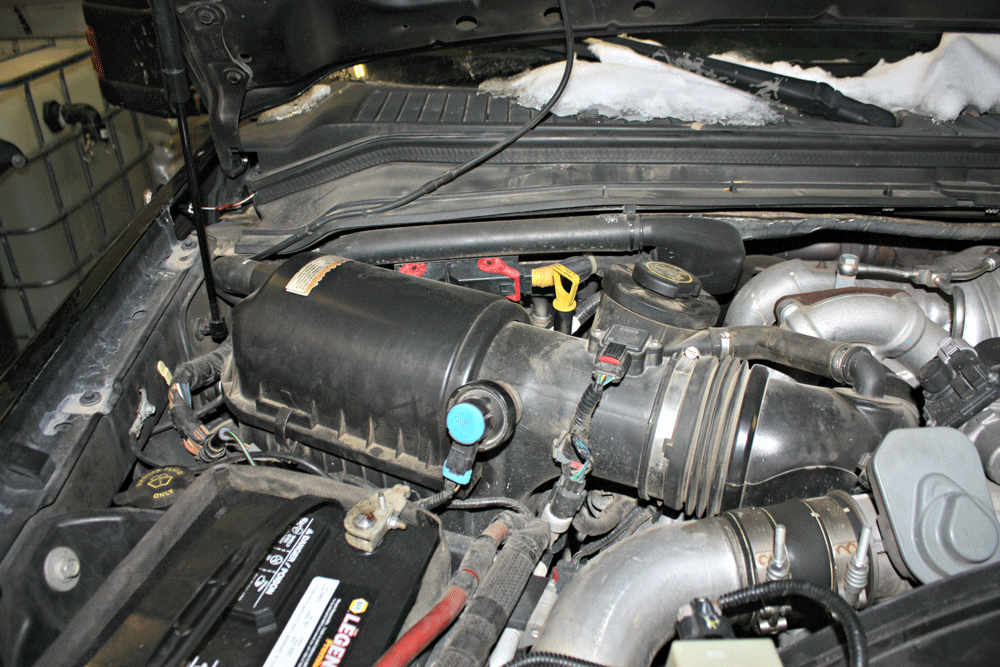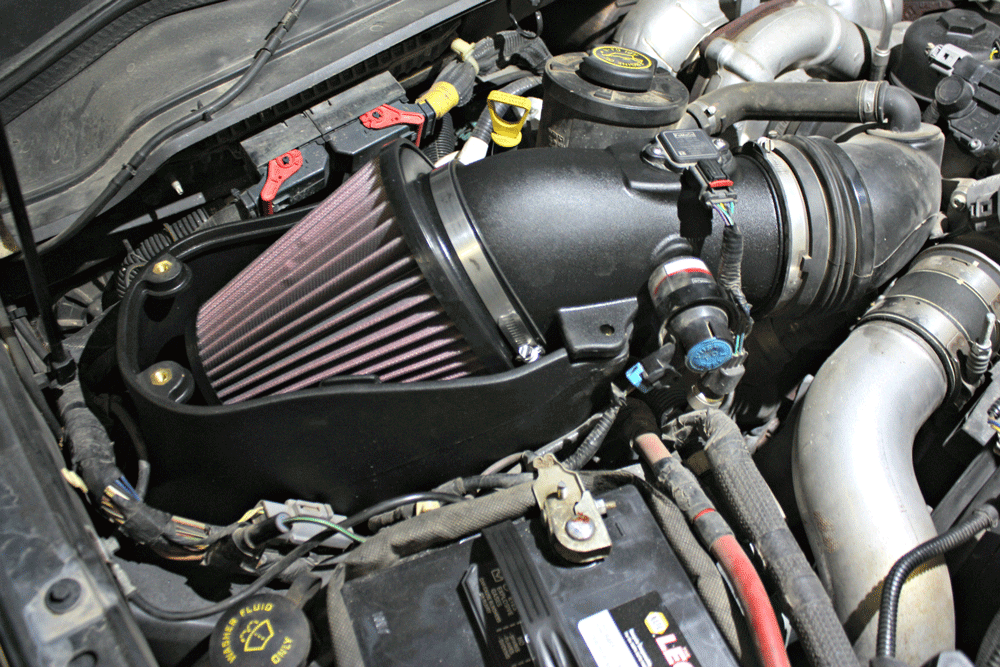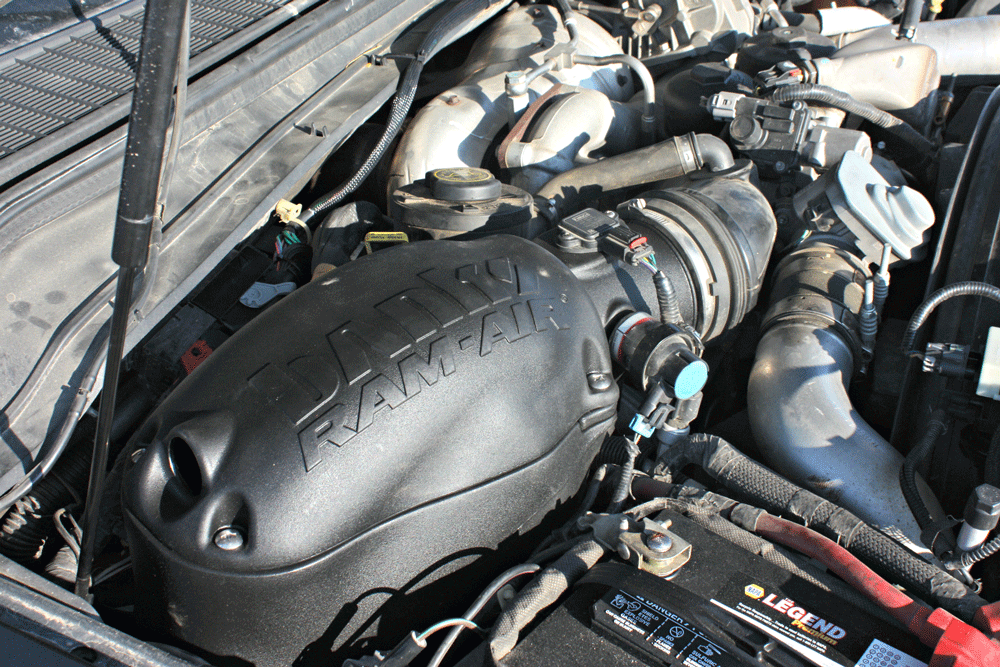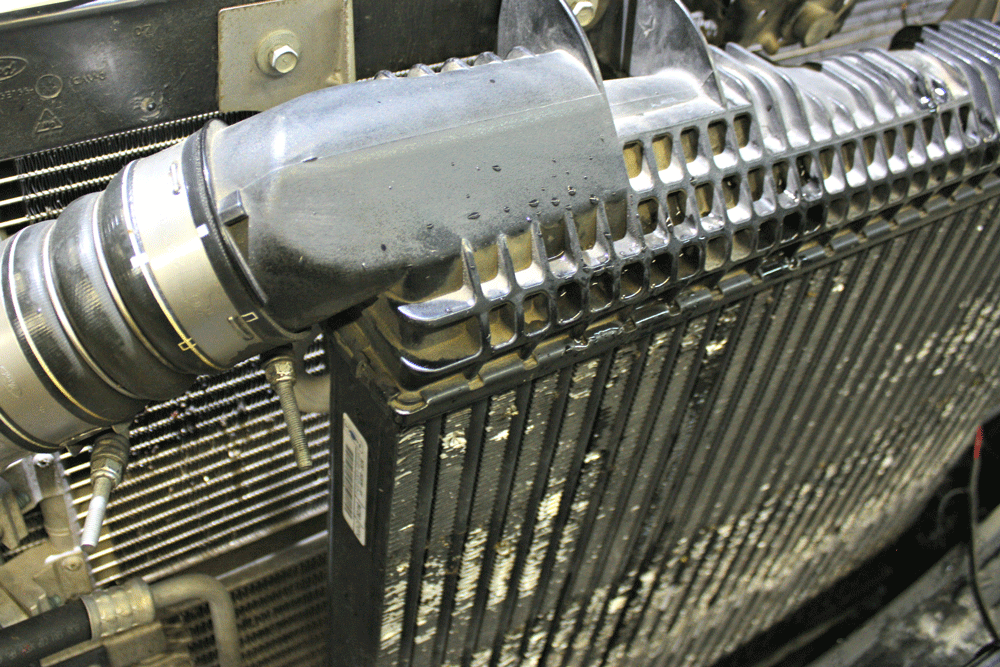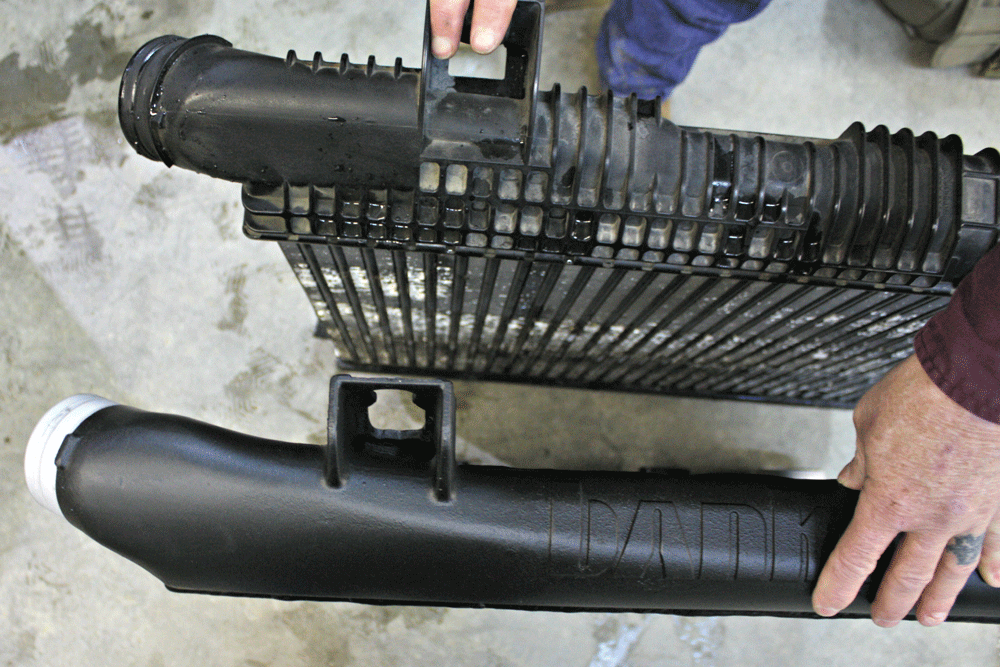 This 2008 crew cab F-250 truck was found on a used car lot with just over 140,000 miles on the clock, a little high on miles for the year, but at just $15,500 it seemed like too good a deal to pass up. The truck was in overall good shape with a few minor scratches here and there, simple cosmetic fi xes mostly. The rest was sound.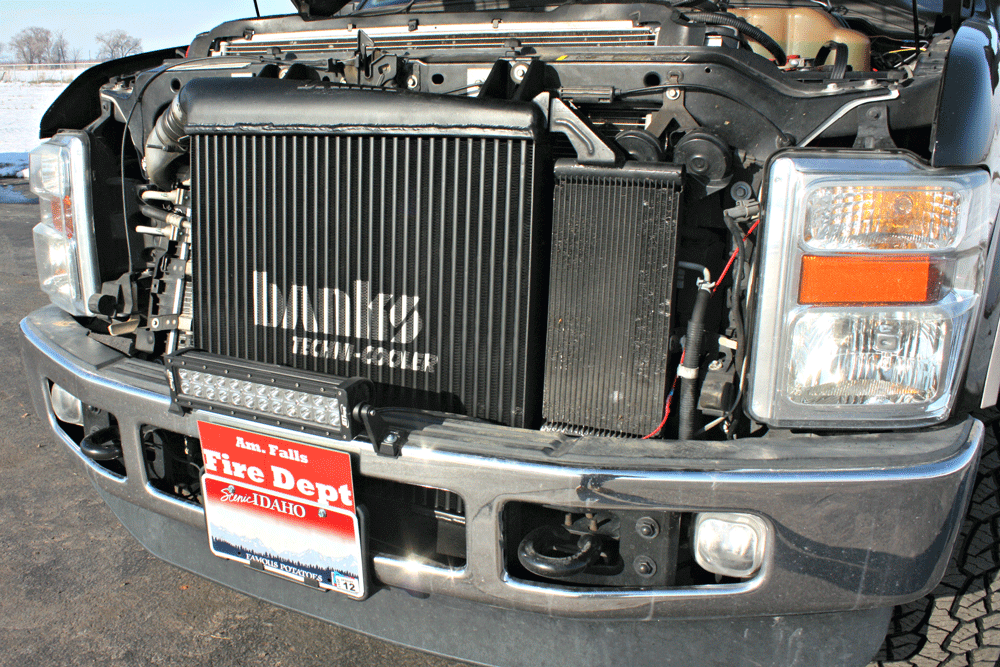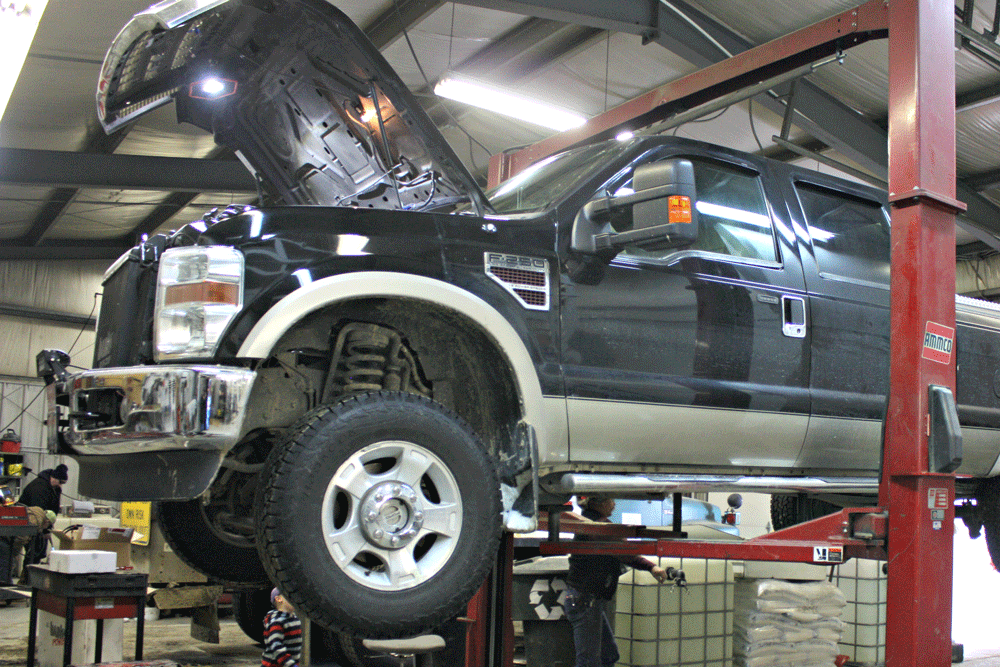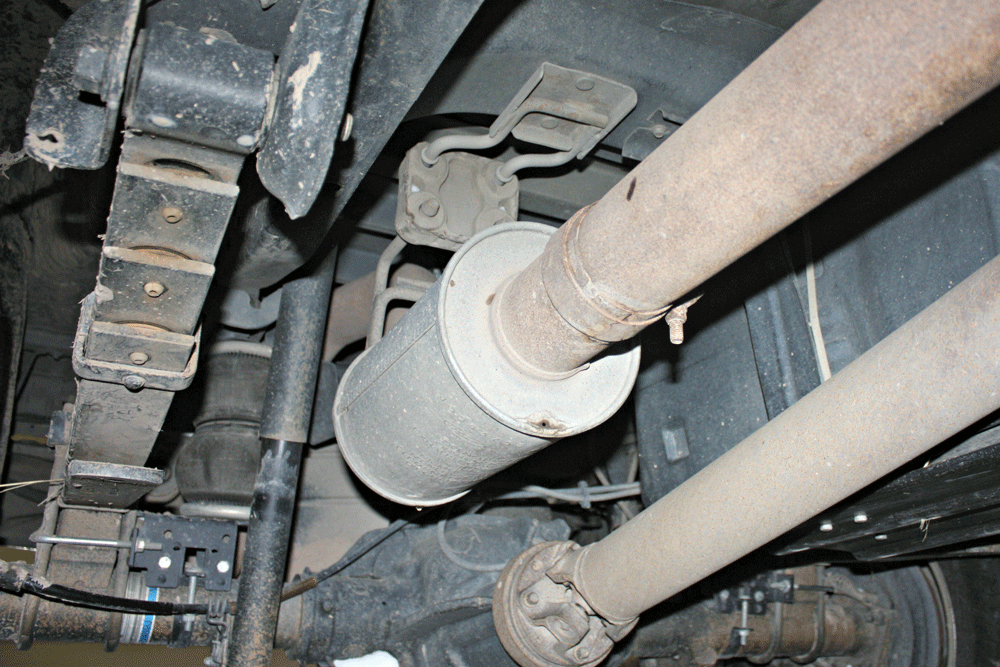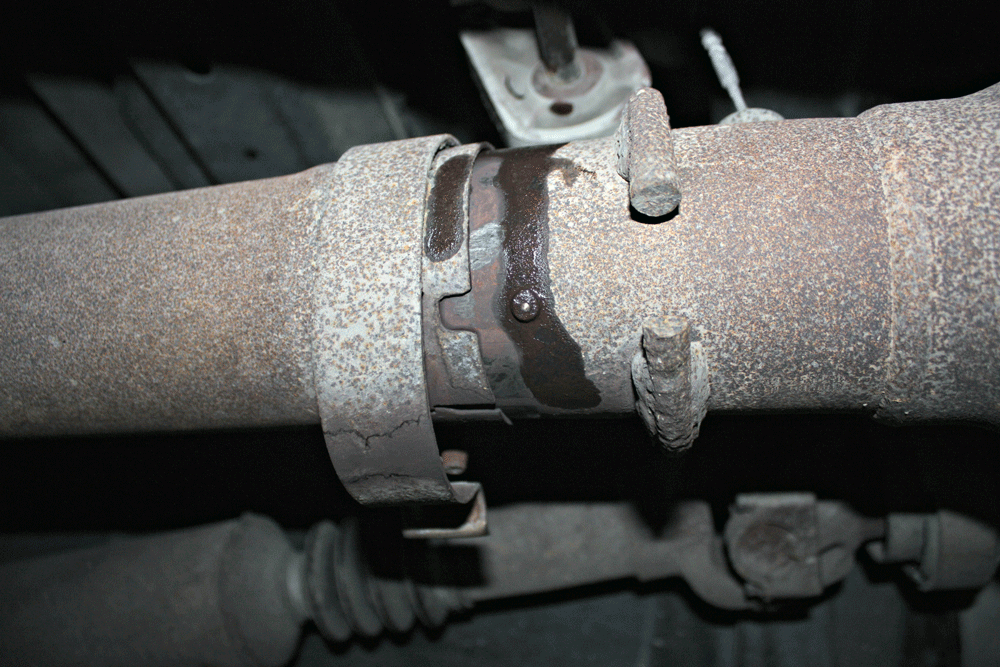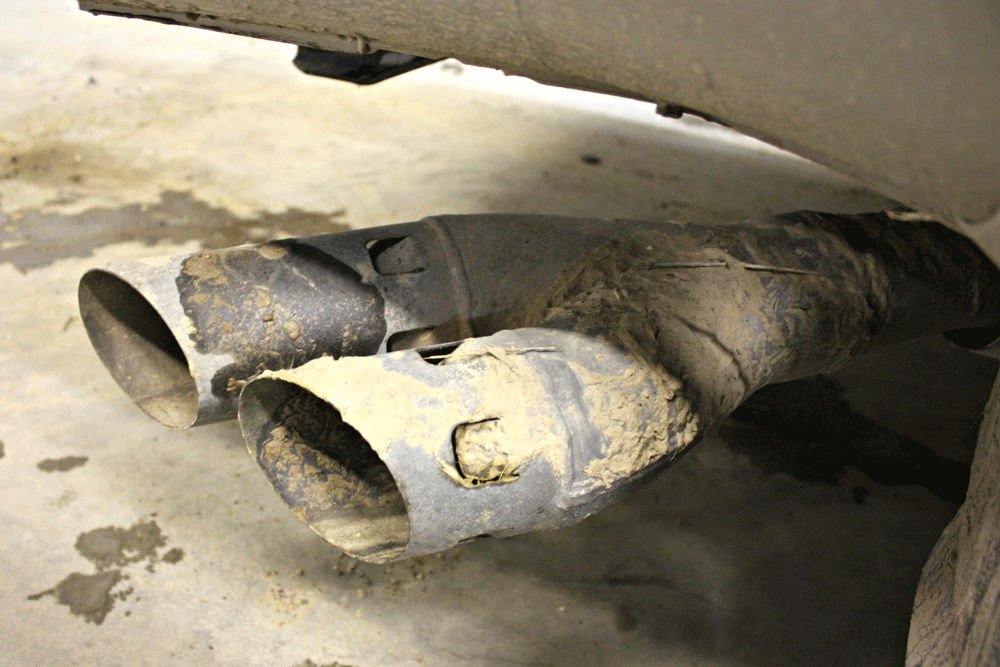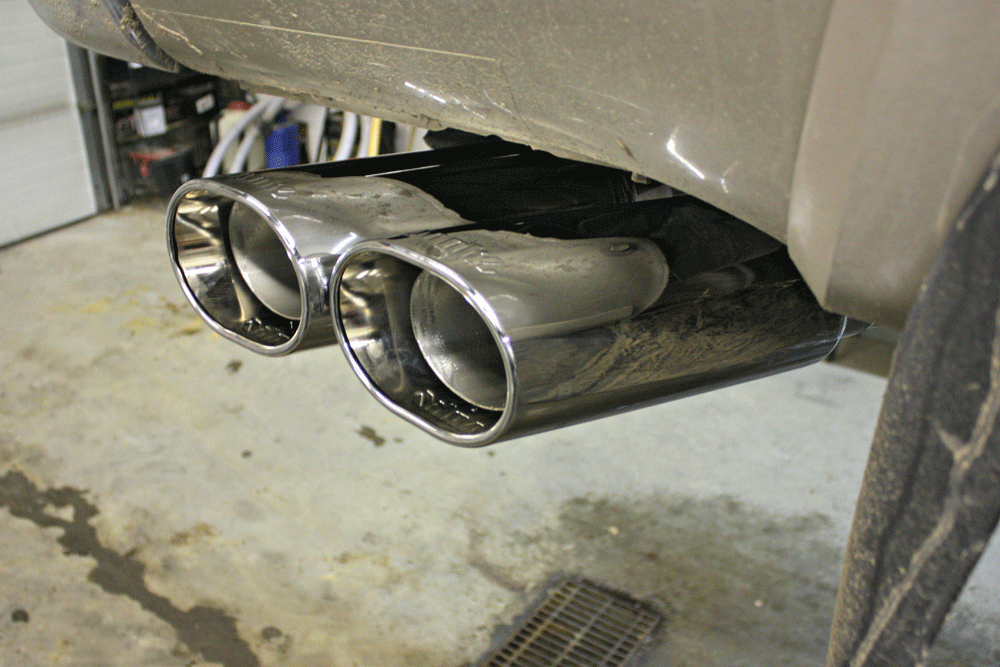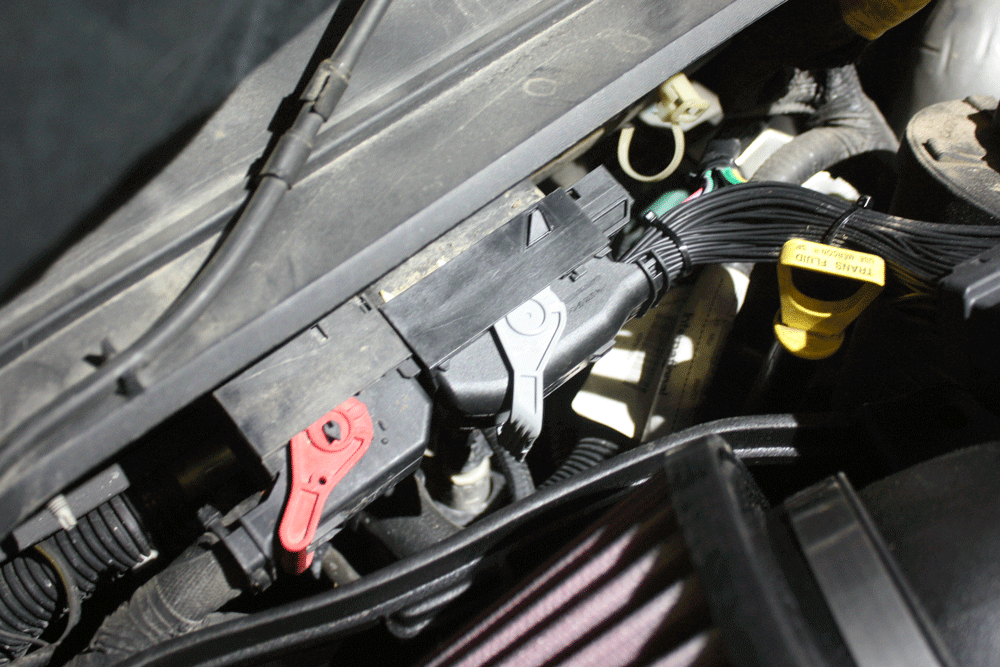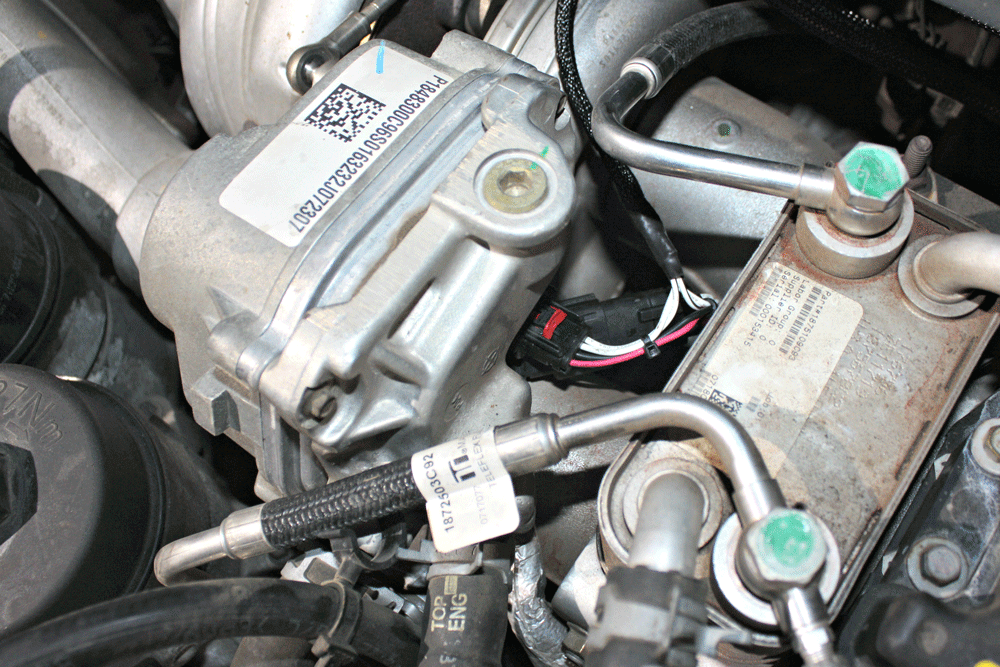 After a few weeks and a couple hundred miles to collect some good driving impressions and fuel economy reports, it was time to consider some aftermarket products to improve on the less-than-stellar 13 mpg it was seeing around town. Previous testing on the chassis dyno has shown 6.4L Power Strokes averaging around 305 hp and 540 lb-ft of torque, which are strong numbers for any stock truck. So it's no wonder the 6.4L has turned out to be such a strong running daily driver and tow rig; with that kind of torque on tap you'll keep even the largest trailers moving uphill at a strong pace.
Banks Big Hoss Bundle
Of course, those stock numbers can all be improved with help from the right bolt-on parts. Any diesel engine needs two main things to make power: fuel and air. Banks Power has been in the diesel game as long or longer than most every performance diesel company you'll fi nd, and their team of engineers know that the denser that air is, the more effi cient and stronger a diesel will run. To help the 6.4L Power Stroke platform run a little better while keeping the factory emissions equipment intact, the Banks Big Hoss Bundle system will not only increase power and torque, but increase air density for a more usable powerband, while improving throttle response, turbo spool-up, and fuel mileage.
Upgraded Intake
Removing restrictions from the intake side of the factory turbochargers can improve spool-up and throttle response, so the Ram Air intake kit ensures easy breathing for the 6.4L motor. The fi t and fi nish is fl awless and the huge serviceable element fi lters great while fl owing 31% better than the stock system. As for the charge air side of the system, Banks also includes its Technicooler intercooler, which not only fl ows better than the stock unit due to better core and end tank designs, but it will dissipate heat more efficiently, meaning better EGT control while towing.
Speed Brake
On the subject of towing, Banks offers an innovative Speed Brake option for the Big Hoss Bundle that integrates into the IQ monitoring system and ties into the factory turbocharger vane actuator to open and close the vanes on command. This offers a very effective form of exhaust braking to maintain and slow engine speed when you are trying to keep a load under control on steep grades.
Exhausted
The factory exhaust system can't be modified or changed too much since the stock catalytic converter and diesel particulate filter (DPF) will remain intact, but from that DPF back, there's still room for improvement. You can't expect huge gains from the DPF-back exhaust kit, but the dual-tailpipe Monster Exhaust system offers a little better sound and much better looks compared to stock. The system removes the small factory muffler, and best of all eliminates the ugly dual-vented tailpipe section Ford came up with. Using their patented Cool Cuff to reduce EGT before the exhaust reaches the tailpipes, Banks was able to develop a more aggressive-looking dual tailpipe section with big 5-inch polished stainless steel oval tips for a much bolder look.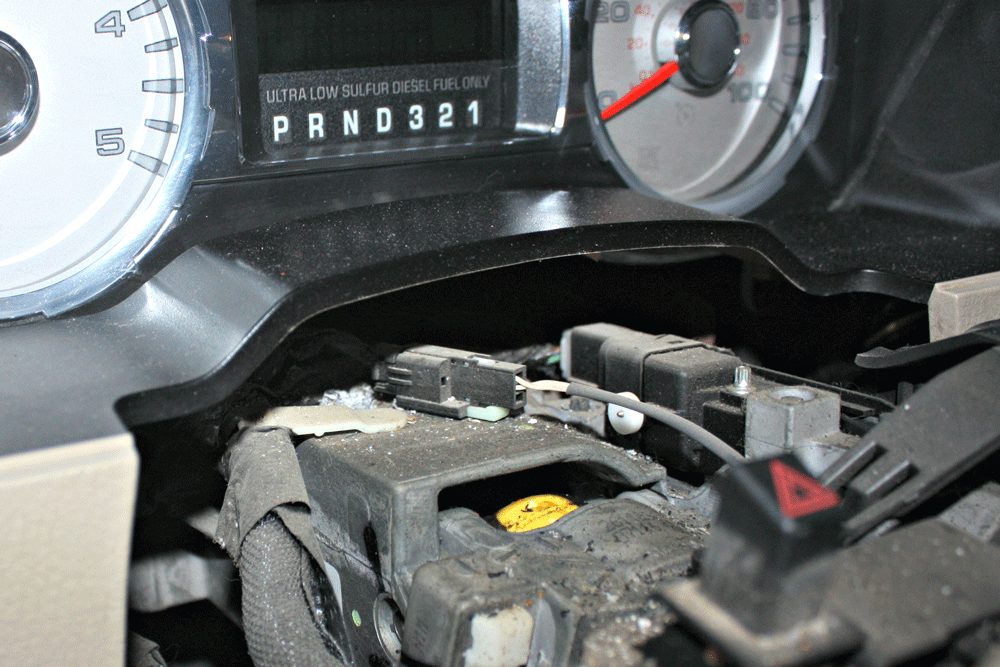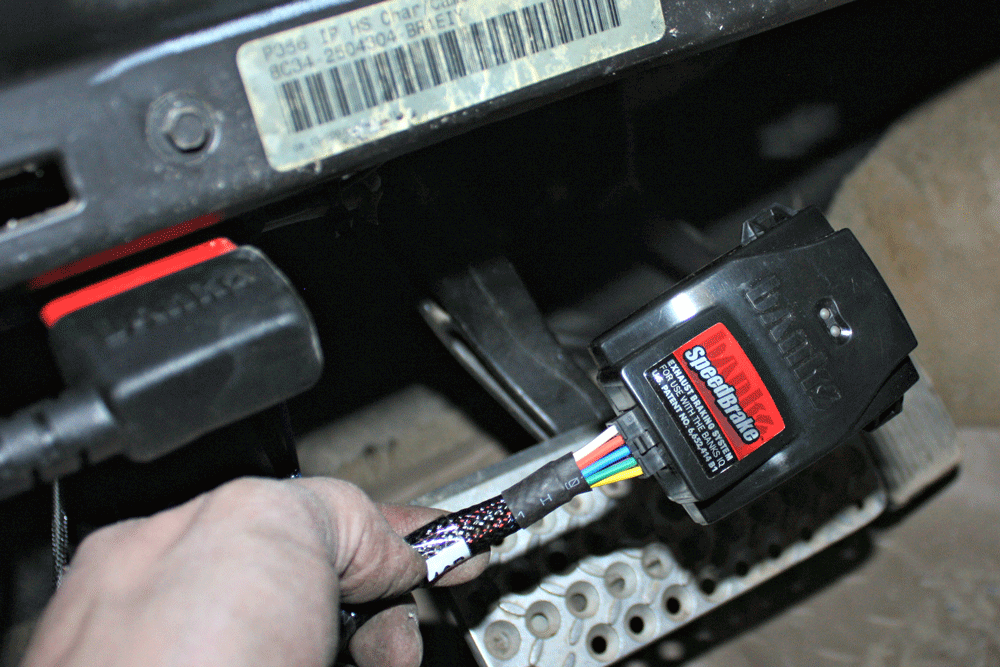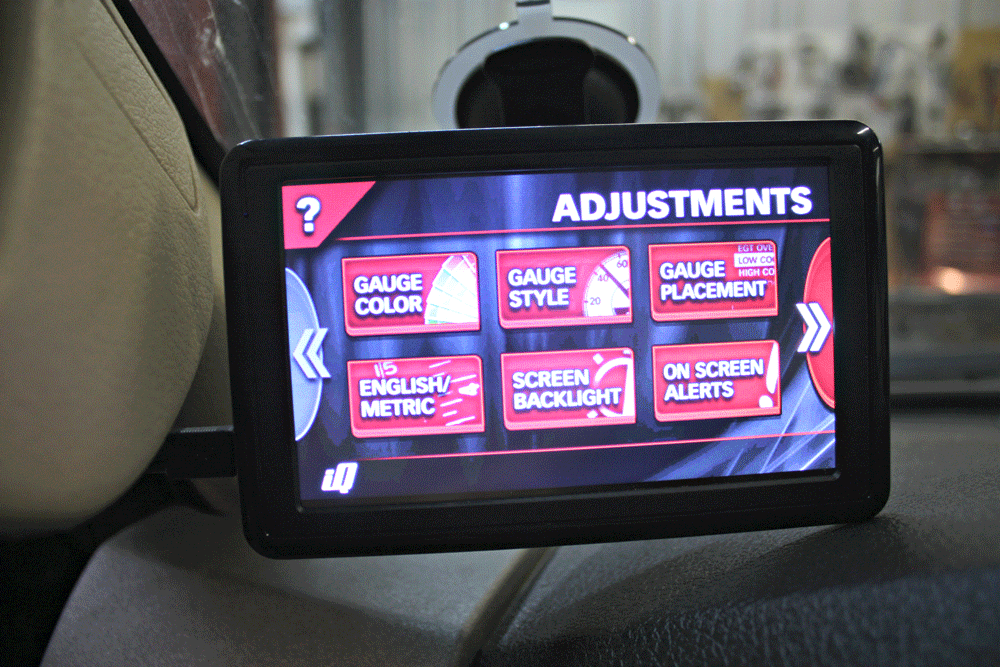 Six Gun
The Six Gun tuner is used to fine-tune the engine's calibrations while offering select-on-the-fly tuning for easy access to an additional 100 hp and 200 lb-ft of torque, all controlled through the state-of-the-art IQ color touchscreen monitor. With hundreds of different display options, you can fine-tune the IQ display to show you the data you really need to keep your 6.4L engine running a long, healthy life. Banks clean tune technology offers power increases you can feel from the driver's seat, without the unwanted thick black smoke that has been known to plug up DPFs and create unnecessary regenerations. Banks engineers spent countless hours tuning their software to make calculated adjustments to the pulse width, timing, boost and fuel pressures to offer strong acceleration and towing without the worry of engine and drivetrain problems. Working in conjunction with the Ram Air intake, Technicooler and Monster Exhaust, the Big Hoss Bundle can also reduce EGTs even at higher horsepower levels when compared to stock.
Results
After just the first few fuel tanks of fuel after parts installation, the truck's owner has reported much better drivability, with a peppier throttle and the small jump in fuel mileage he'd hoped for. At around 400 rearwheel horsepower, the truck is much nicer to drive— and who can complain about better mileage without affecting a warranty or local emissions laws, including those in California where the complete Banks system is certified? Over the course of the next few issues this truck will be going through a few more upgrades with front and rear differential covers, along with an adjustable front suspension leveling kit and a set of rear traction blocks and traction bars, all from One Up Off-Road, as well as a new heavy-duty front bumper from Throttle Down Kustoms. DW