Bushwacker Flares and Lund Roll-up Cover
This 2013 Ram Cummins project started off in January 2016 with updated engine and transmission tuning from Gorilla Performance of Rexburg, ID.  Now six month's into ownership, the owner was extremely pleased to report a modest 2-mpg increase in mileage to go along with the extra 128 hp the truck showed on the dyno after the installation of the custom EFI Live GDP tuning package. While a mileage and power increase is something every owner can be happy with, to most, performance isn't the only thing that matters. It's no secret that a truck owner can take extreme pride in his ride, and for good reason.
Who can justify the $30,000-plus you'll spend on a newer truck if you're just going to take it out and beat it up, bouncing it off guardrails and backing it into garbage dumpsters. There's no shame in wanting to set your truck apart from the rest of the herd, so why drive something that looks like every other truck on the block? With such a vast offering of cosmetic upgrades on the market, you really can turn any truck into something unique that fits your specific style. This particular build is going more for the sleek street truck look with some 20-inch black machined wheels, maybe a slightly lower stance from lowered suspension and future plans of replacing the chrome bumpers and grille with paint-matched pieces. The addition of Bushwacker OE style flares and a Lund roll-up tonneau cover will be the first exterior upgrades made.
Bushwacker Flares
The 2010-2016 4th Generation Ram trucks have a very bold and aggressive look with sharper corners and more defined lines when compared to the earlier models, but like the 2003-2009 model years, the body lines around the fender opening are extremely flat and non-dimensional; they also offer very little protection when running anything bigger than stock tires. To help control some of the road debris and offer a little extra contour, a set of Bushwacker flares can really add a stylish look with purpose. Made from a specially formulated Dura-Flex 2000 material, they offer a durability and flexibility that will withstand on-and off-road abuse. The OE style flares chosen for this build offer a sleek factory look. But depending on your particular build and goals, the Extend-a-Fender, Pocket, or Max Coverage flares offered for the 2010-2016 Ram trucks can give a bold aggressive look along with an additional 3.5-inches of tire coverage if needed. With a no-drill installation, Bushwacker flares install in minutes and look great in their standard matte black color on most trucks. For those looking for a more subtle look, the flares can also be painted to match the factory body color, or in an accent color to really help set the truck apart from your neighbors. Best of all, they come back with a no warp, no crack, lifetime warranty.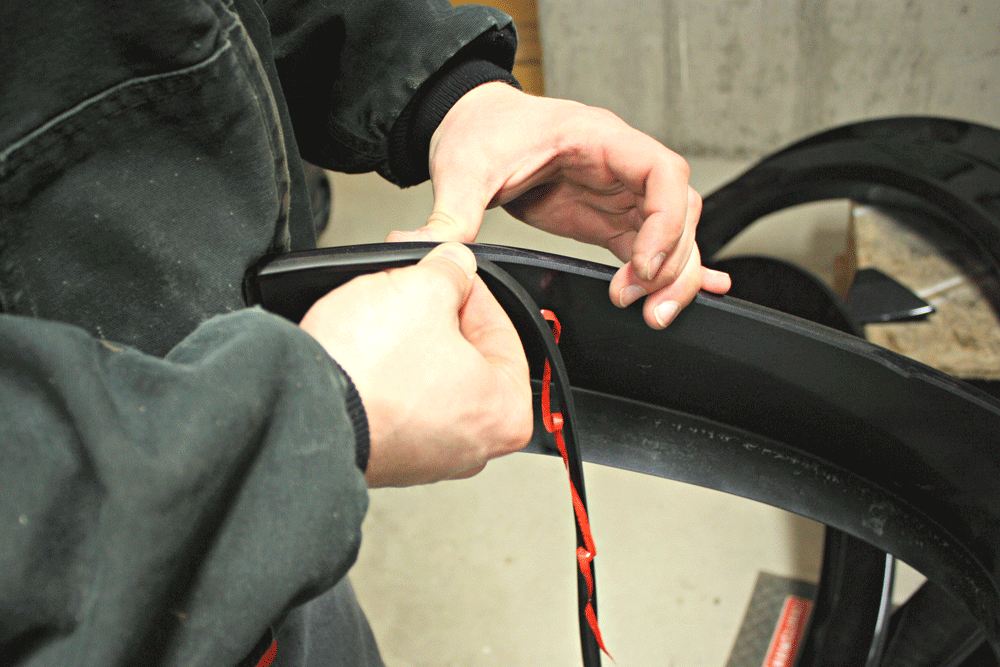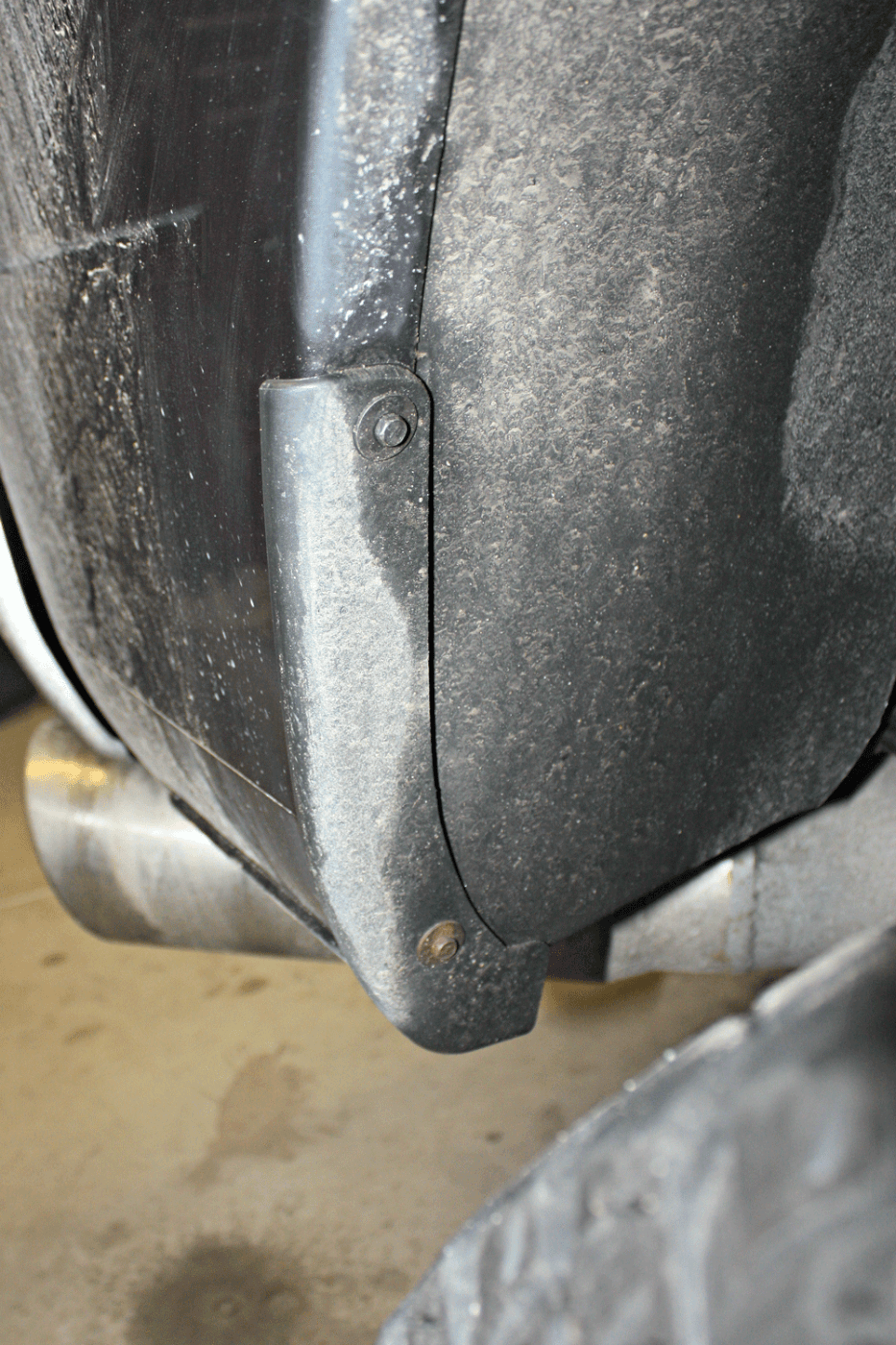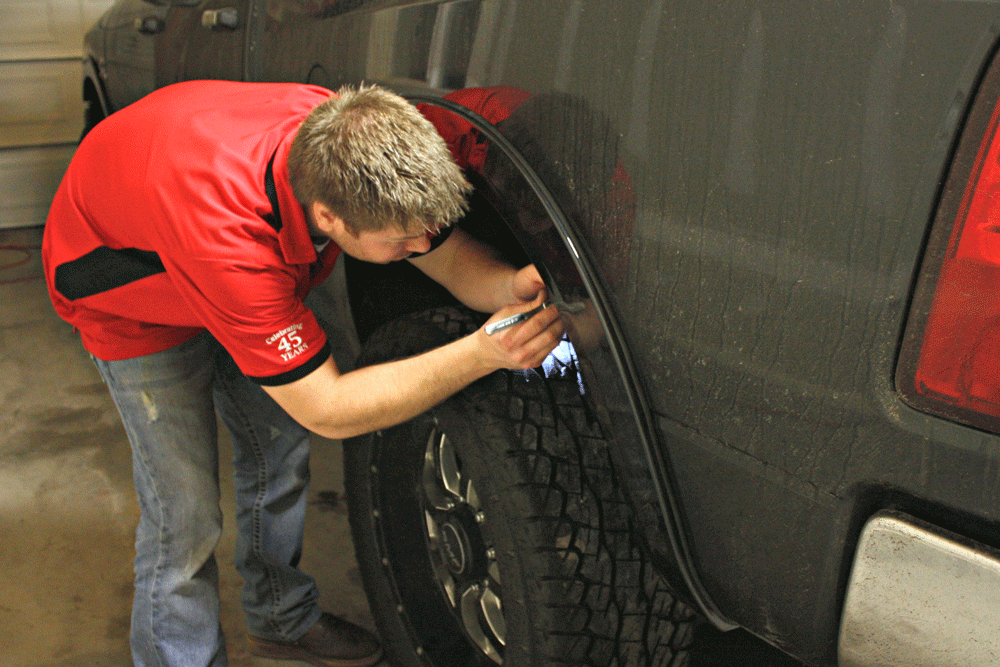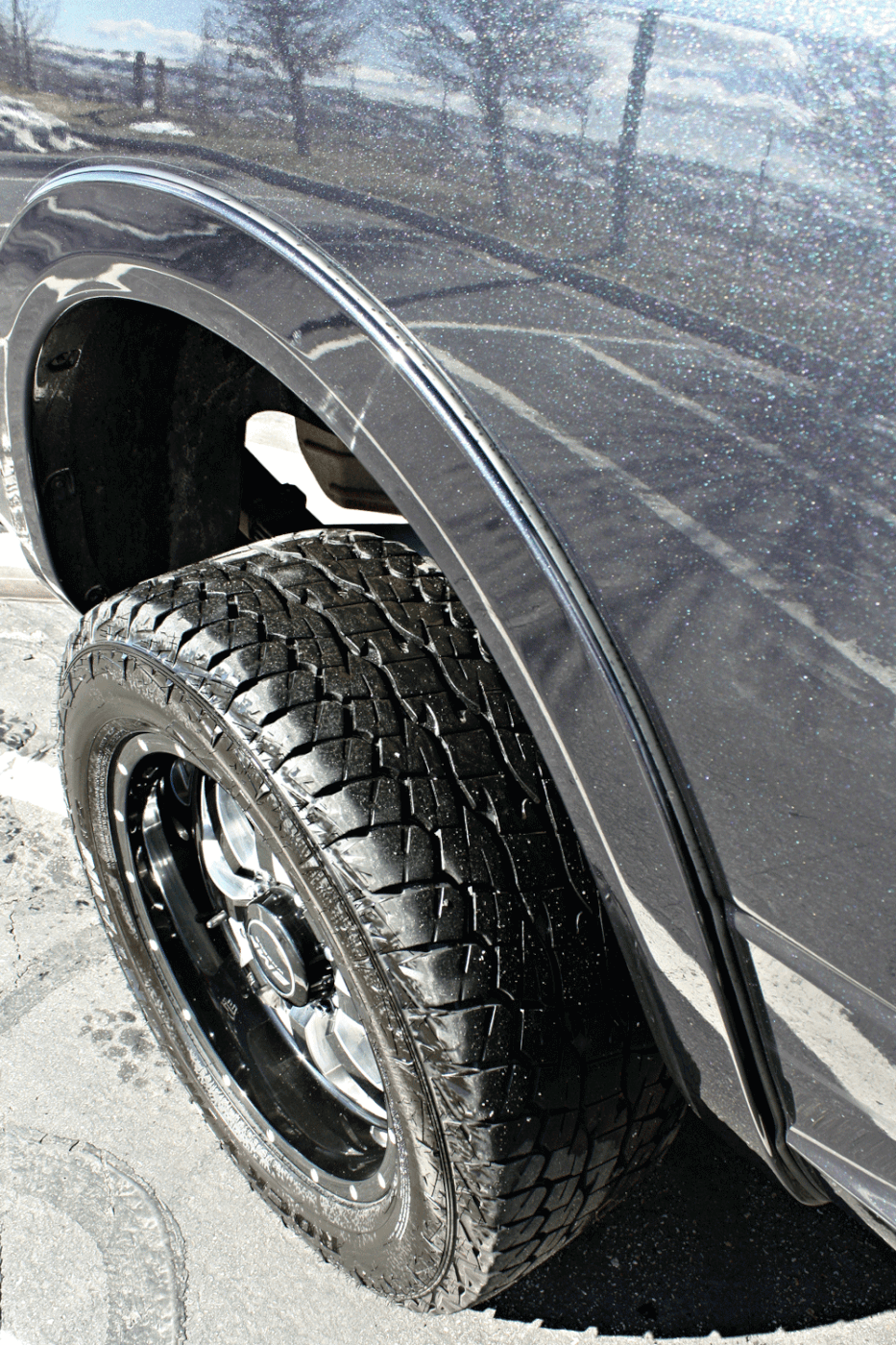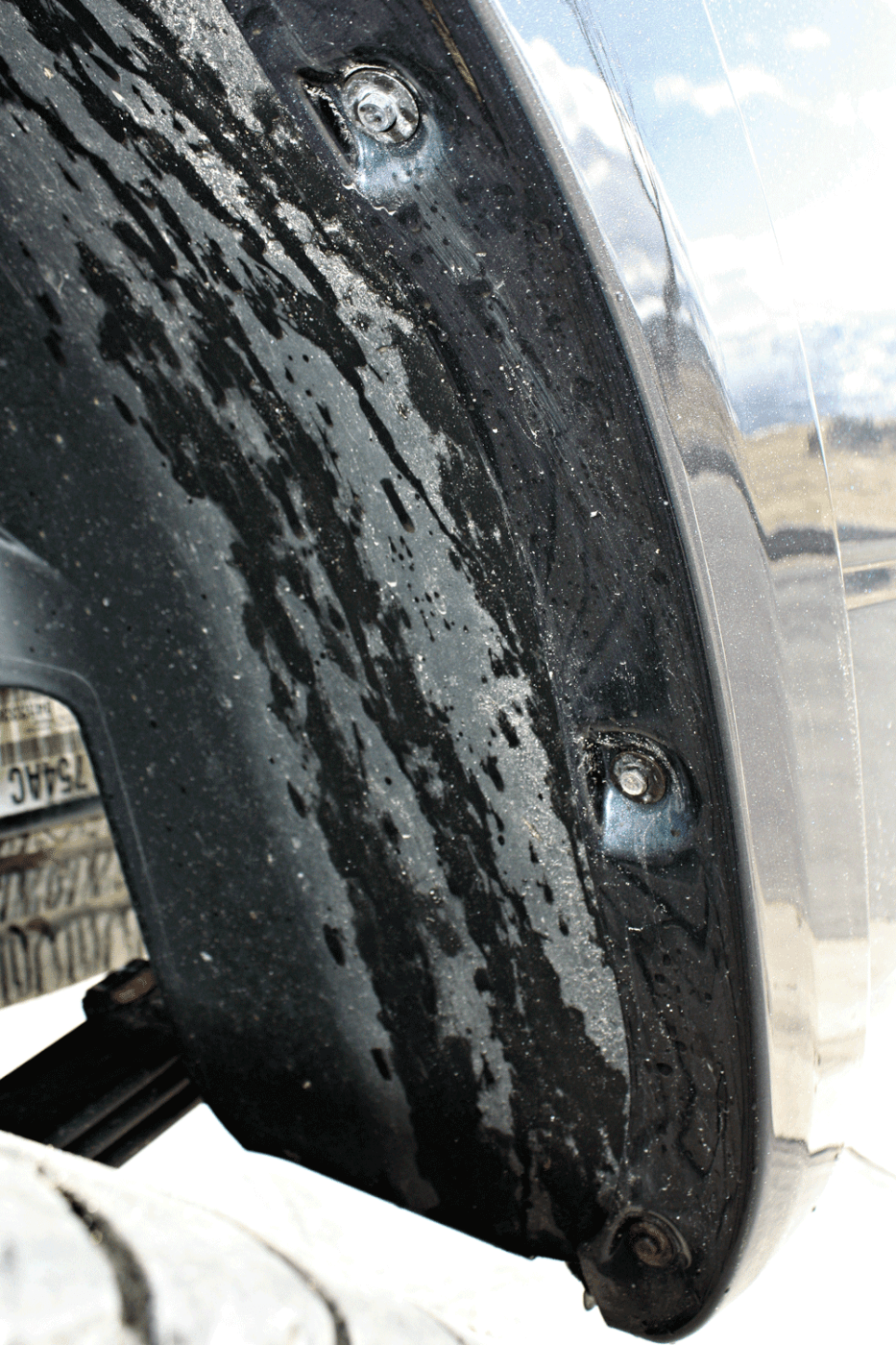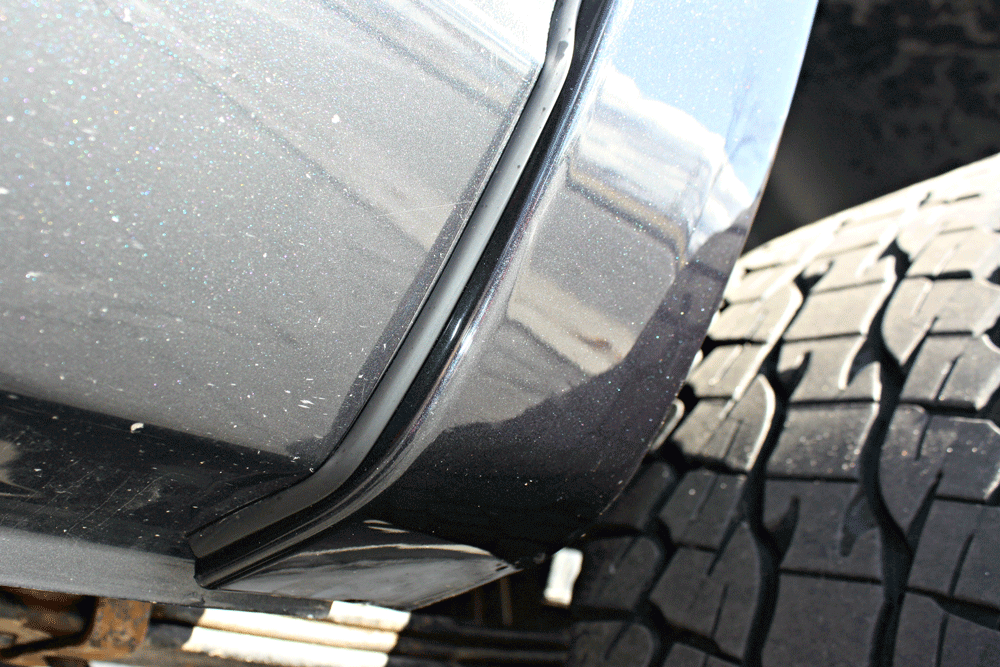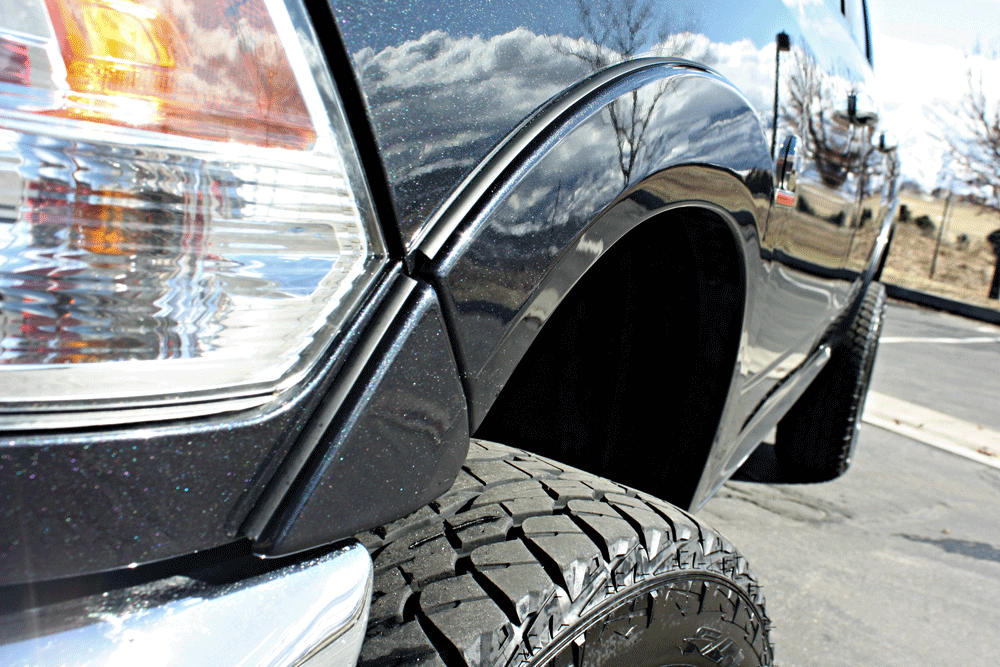 Lund Genesis Elite Roll-Up
The right tonneau cover on your truck can really help add to the functionality and usefulness of your truck, but also with the overall look. With so many choices out there for interior bed protection, it can be tough narrowing it down. But for this particular truck, some heavy towing will be done on occasion, and access to the in-bed gooseneck hitch is required, so this ruled out the use of a hard fiberglass bed cover. Living in a cold wintery climate that sees rough snowy winters with wet rainy springtime months, having the protection for gear getting hauled around in the bed while keeping complete bed access is a must, so Lund Industries was called upon for their latest rendition of their soft roll-up tonneau covers. The Genesis Elite Roll-up has a sleek low-profile fit that adds functionality and a possible aerodynamic advantage to help with fuel economy. With a twill fabric finish that not only looks great, but is virtually maintenance free as dirt and debris will just wipe away. The fabric requires no special cleaners and will always look like new after a quick rinse with water and an air dry. The heavy duty Velcro side sealing system and tension adjustments ensure complete protection from outside moisture, while making it a simple one handed job to roll it up to the front of the bed. The simple no-drill installation can be completed with basic hand tools in your driveway in less than thirty minutes, making this an even easier decision.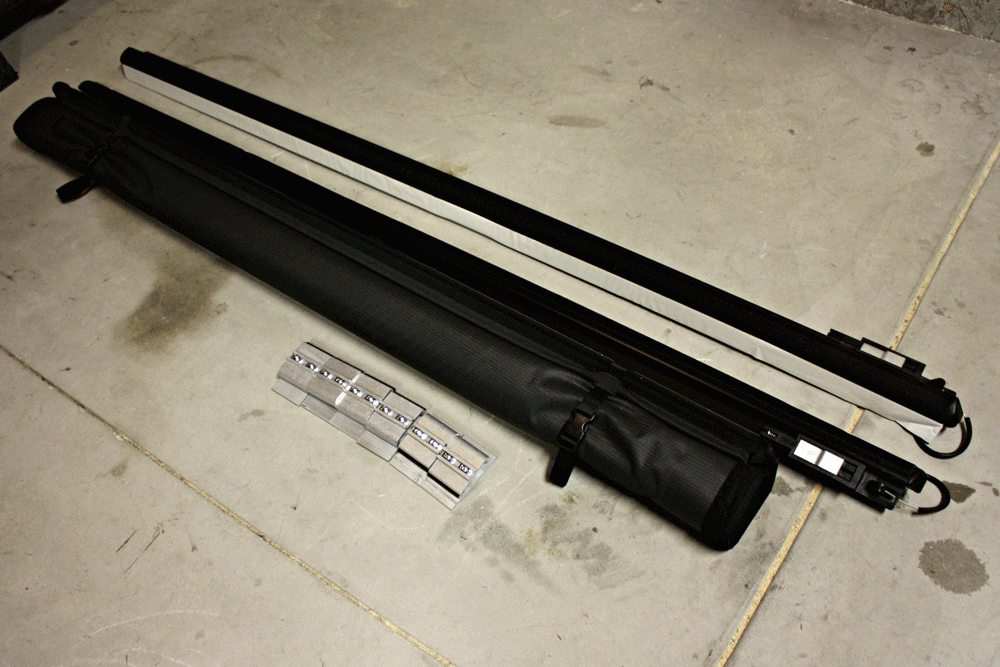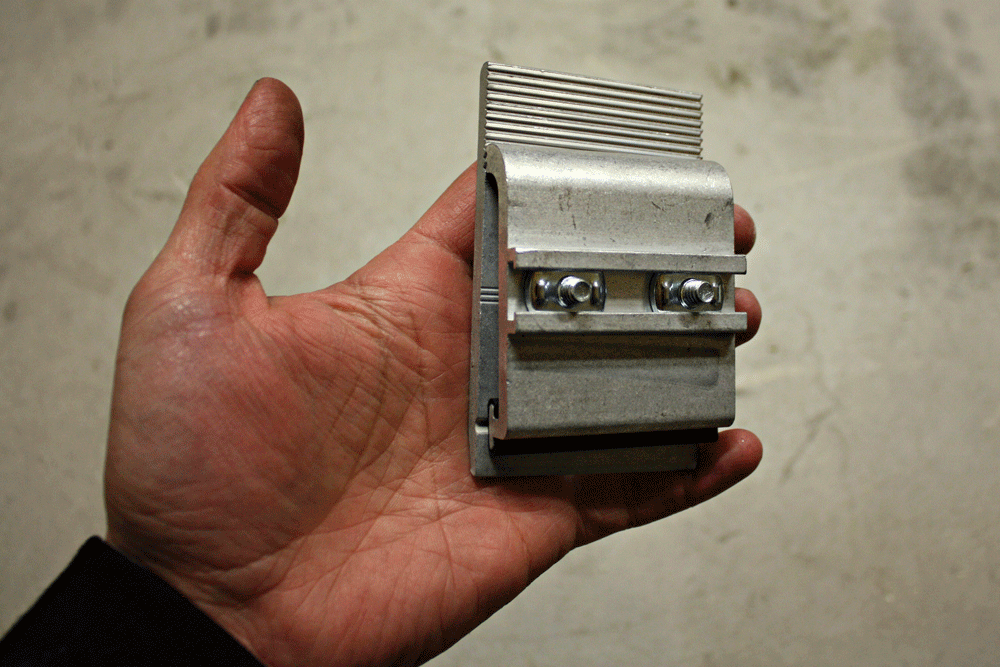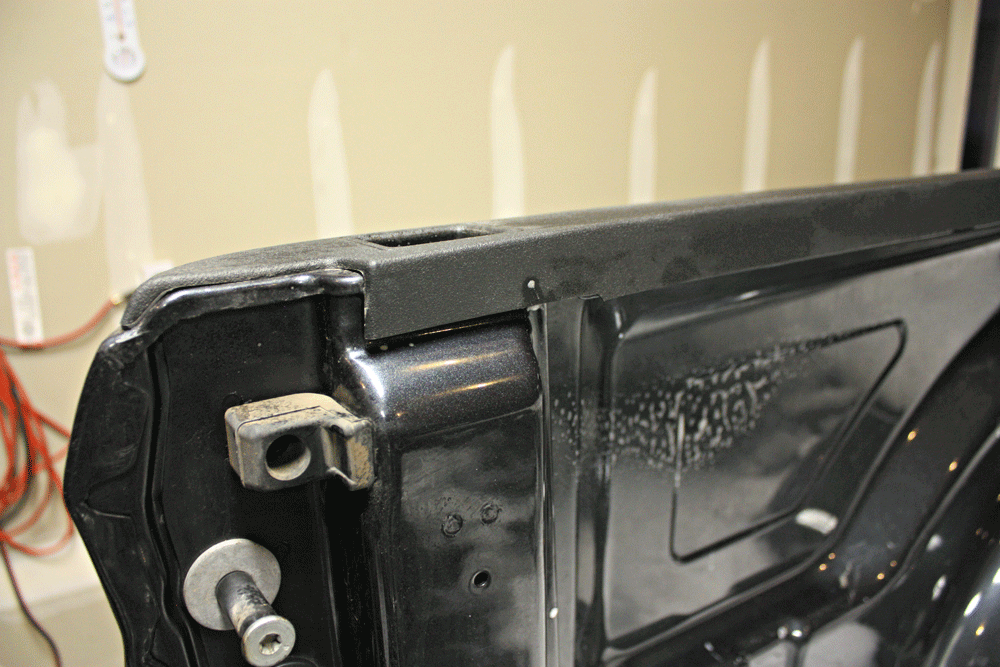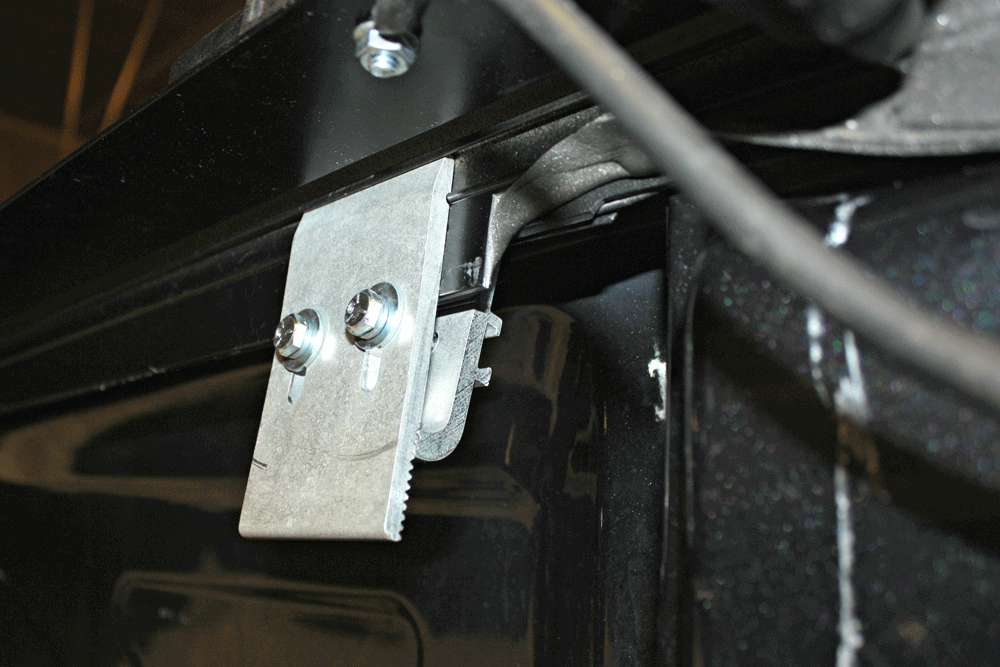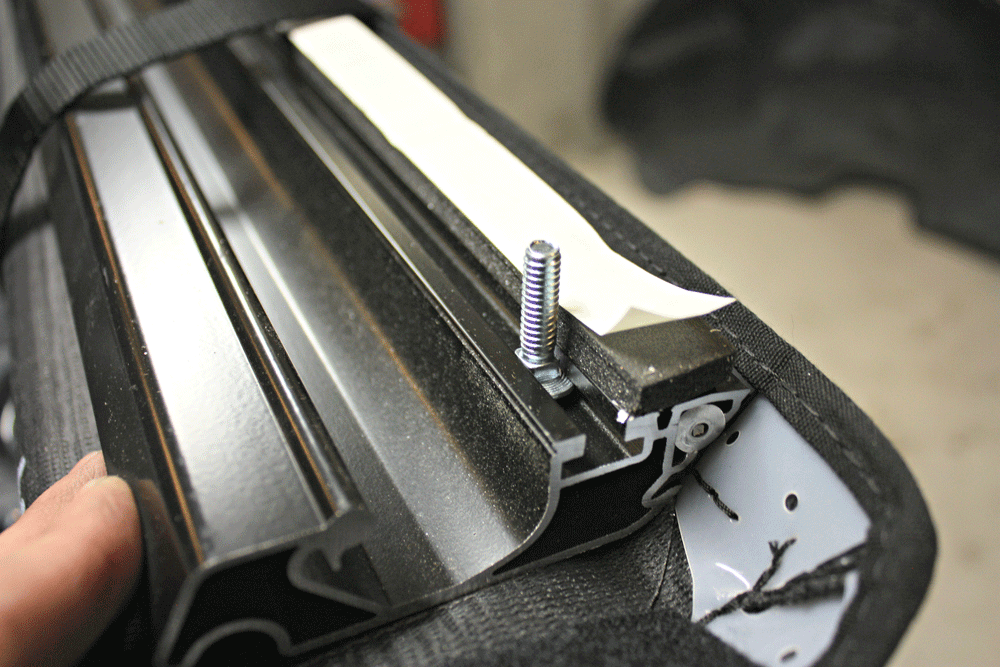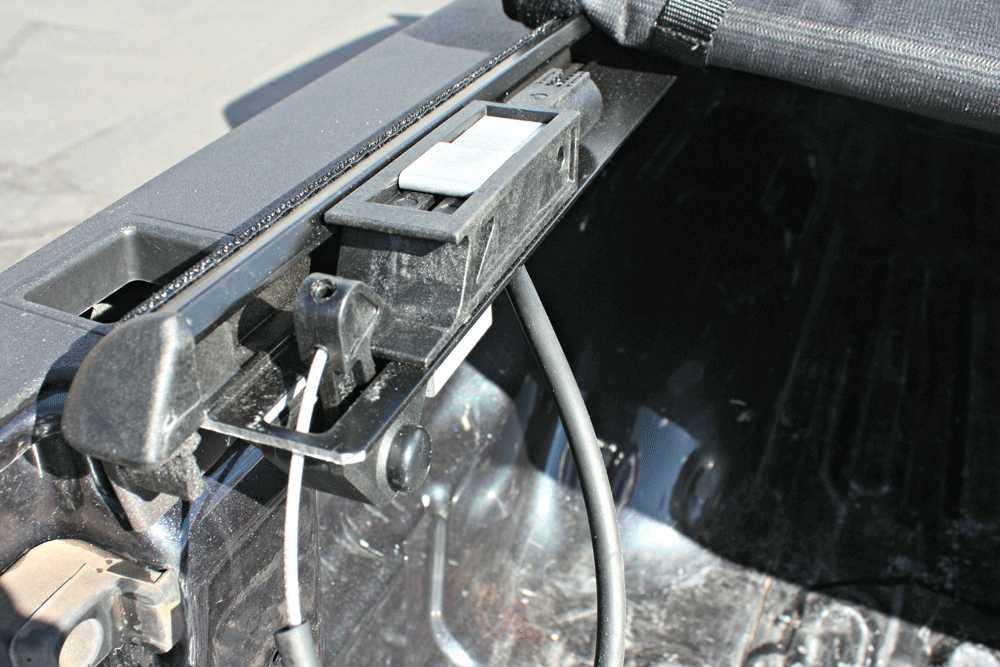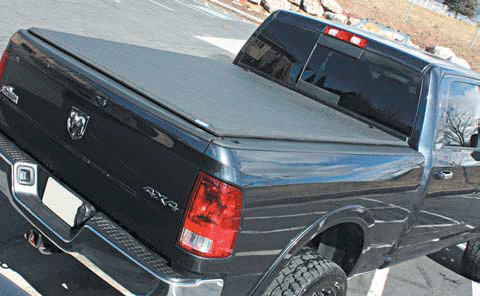 With some of the cosmetic side of things now taken care of and a little performance tuning cranking out a little more pep, this Ram is definitely becoming something more than just every other guy's truck. A little sportier look, and a little peppier throttle is something even the already potent 6.7L Cummins could stand to have. The next part of the build will take the performance side of things to an all-new realm with the addition of a Black Market Performance turbo system featuring High Tech Turbo's newest S400 turbocharger and an AFE Power intercooler and pipe kit. Whoever said 450 hp was enough for a daily driver never got behind the wheel of a 500-plus horsepower truck. This ride is well on its way, and with the right combination of parts, the 2013-2016 Ram will have no problem keeping up with the rest of the stable, whether it is towing that load over the 7-percent grade or at the track blasting down the quarter mile. DW
SOURCES:
Bushwacker Inc
800.234.8920
Bushwacker.com
Lund International
LundInternational.com
800.241.7219