While diesels are running cleaner than ever, improvements in emissions systems come at a cost. A case in point is the diesel exhaust fluid (DEF) tank on 2011 and later Chevy pickups. The tank is mounted fairly low on the passenger-side frame rail and hangs down unprotected below the frame.
For street use, this location usually isn't an issue, but off-road or in a construction environment, the lack of ground clearance might result in damage. As just one example, we spoke with a company that provides mechanical lube services to mining outfits in Northern Nevada, which reported more than a dozen tanks getting punctured or even scraped off on rough access roads.
Patching a puncture is not advisable, and replacement is really expensive, nearly a thousand dollars just for the new tank, plus two to four hours worth of labor (depending on any other related damage as well). And you can't go without the urea-based DEF, since the engine won't otherwise run properly.
While GM now puts a thin skid plate on later-model trucks, protecting the tank with a heavy-duty unit is cheap insurance, especially if you head off-road on a regular basis. A number of aftermarket companies now offer thicker skid plates than stock. The unit shown here ($625, plus shipping) from T&A Performance, for instance, is made of 3/16-inch hot-rolled steel.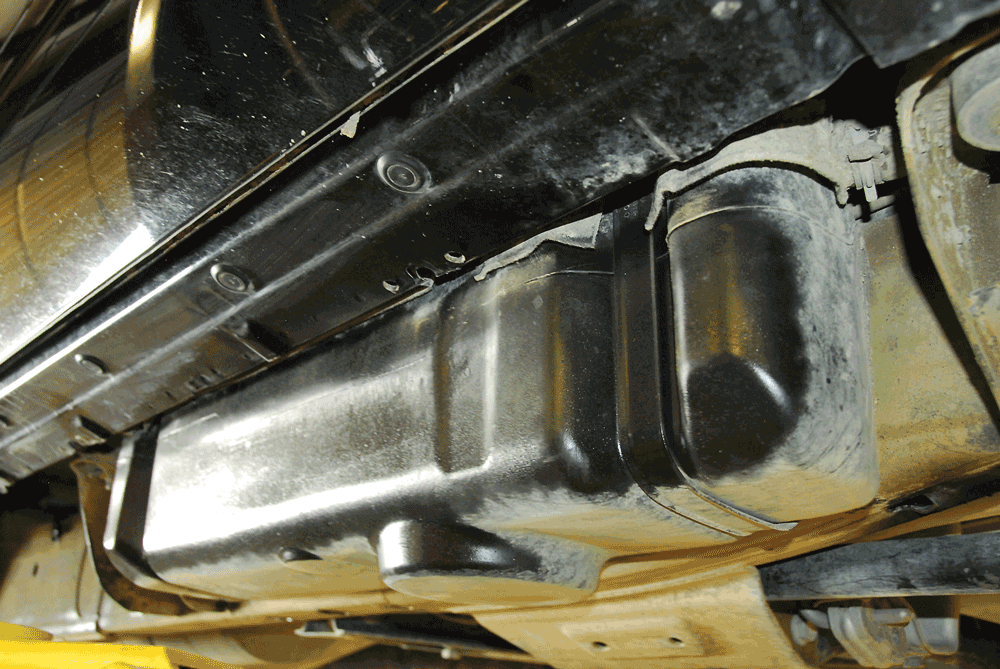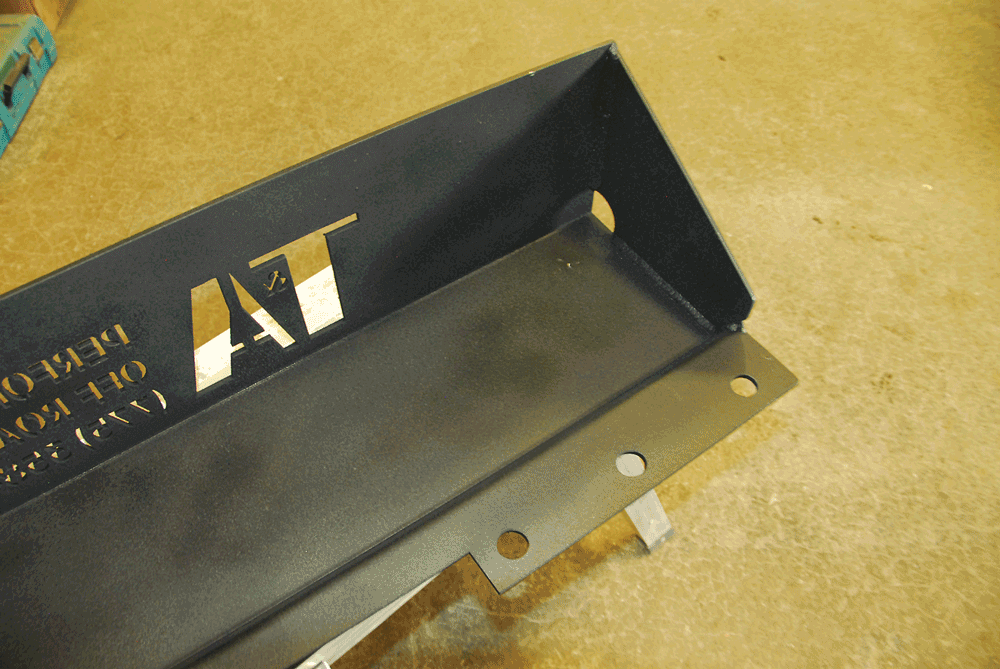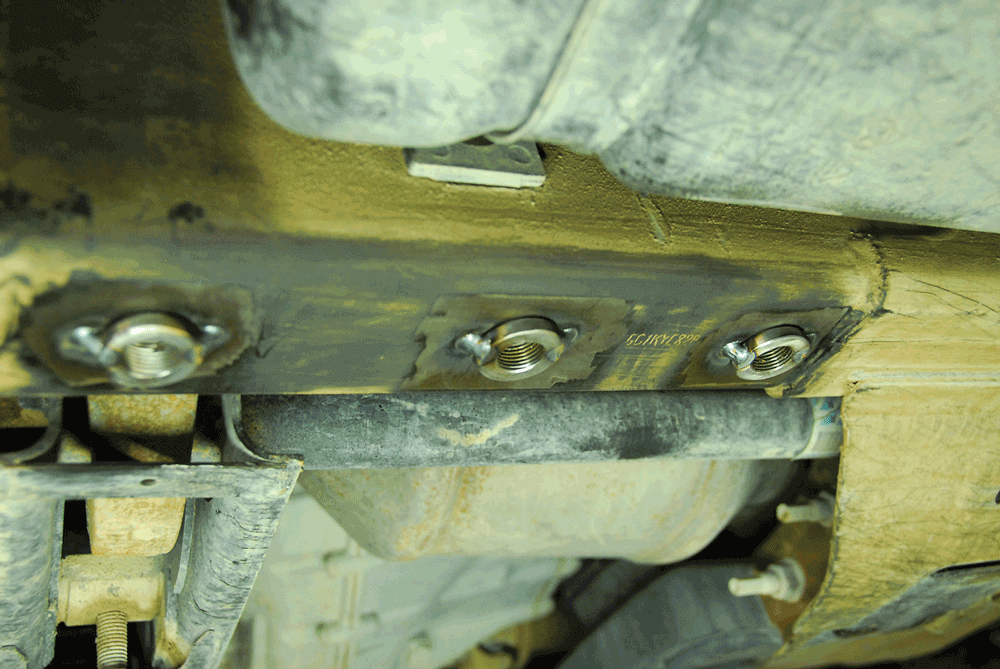 Just as important, if not more so, is the strength of the inboard mounting, since there's no solid attachment possible on the outboard side. That's why T&A Performance welds high-quality stainless steel sleeves (an optional upgrade, but recommended) into the frame and then torques in a set of five 3/4-inch grade 8 bolts with washers. Tim Anderson of T&A Performance says his plate setup is strong enough to handle the load of jacking up the truck with two wheels off the ground!
While the basic layout of his skid plate is fairly simple in design, the installation details are a bit more involved. T&A Performance provides a drilling template to make things easier, and recommends using a Blair Holcutter kit (#14006), as it penetrates like a laser through tissue paper. Note that the frame rail has a slight kick-up on the forward end, so one of the threaded insert sleeves needs to be extended slightly to stay on an even level with the others.
Before welding them in (if you're challenged in this area, any 4×4 or fabrication shop can handle it), the undercoating on the frame needs to be ground off, right down to bare metal (which should be primed and painted afterward). Also, as a precaution, disconnect the battery so your welding machine doesn't damage any electrical components.
The skid plate comes unpainted, and should be test-fitted before applying etching primer and painting. T&A Performance prefers to use Duplicolor's bed armor coating, since it's tougher than paint or powder coating, but that's up to your personal preference.
Whatever you use to finish off the surface, the skid plate will cover that plain, plastic tank with strong steel armor that looks better and provides some solid protection for a critical component of your emissions system. DW
SOURCE:
T&A Performance LLC
525 Spice Island Drive, Unit A
Sparks, NV 89431
775-358-5549
www.tandaperformance.com