We've seen it once, we've seen it a dozen times: a street truck that gradually gets faster and faster until it eventually morphs into an all-out drag racer. This was the course of events for Matt Misner and his '05 Chevy Silverado 2500 HD.
Although Misner was never into drag racing, his first pass down the local eighth-mile—Crossroads Dragway in Terre Haute, Indiana—was all it took to get him hooked. In the years that followed, he would slowly yet steadily transform his standard cab Bow Tie into one of the most consistent 12.0 Index trucks in the country. Most recently, and in conjunction with securing a sponsorship from Fleece Performance Engineering, Misner's truck was graced with a triple-turbo arrangement, a lot more fuel, a full roll cage, and a DuraFlite transmission. Soon after that, Misner found himself blazing through the quarter-mile in 10 seconds flat, followed by mid-9s.
COMPETITION LONG BLOCK
When the truck took a turn toward serious in 2015, the decision was made to stick with the mildly-built LLY that had been solid reliable while competing in the 12.0 Index class. But, while the engine survived a season and a half worth of abuse, it eventually cracked a piston on a 141mph pass. Almost immediately, the Duramax was pulled, the bare block ready for machining, and the truck was up and running again in less than two months' time. The stock (albeit keyed) crankshaft swings a set of Carrillo rods topped off with 0.010-inch over, 15:1 Diamond Racing pistons. A keyed 3388 SoCal Diesel camshaft compliments a set of Fleece Performance ported heads fitted with SoCal Diesel beehive valve springs, billet rocker bridges, and utilizing Merchant Automotive chromoly pushrods. With the engine seeing more than 100 psi of boost, ARP Custom Age 625+ head studs keep the heads fastened to the block.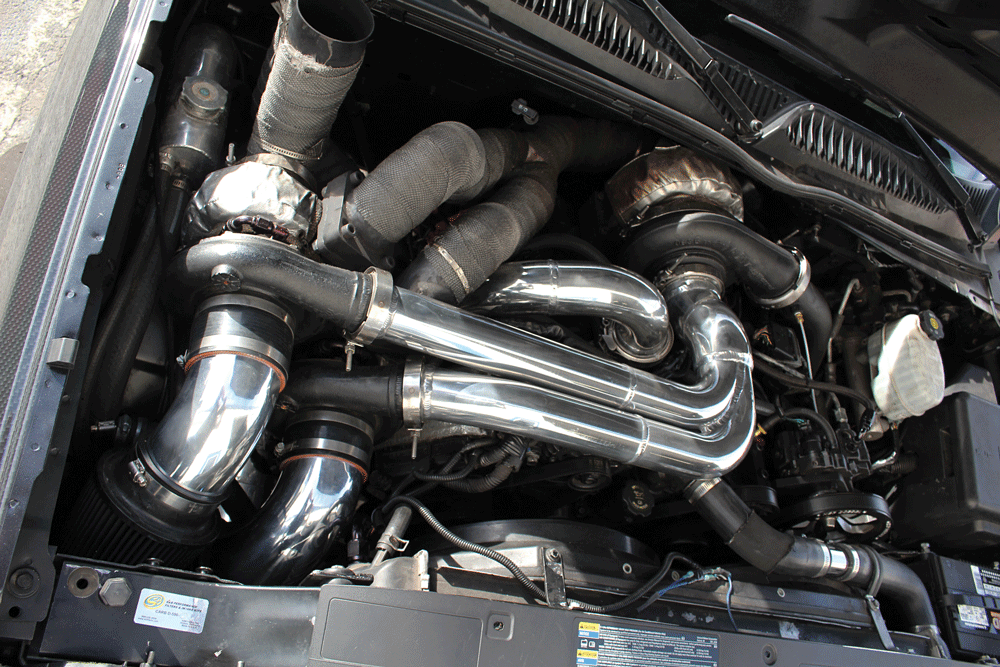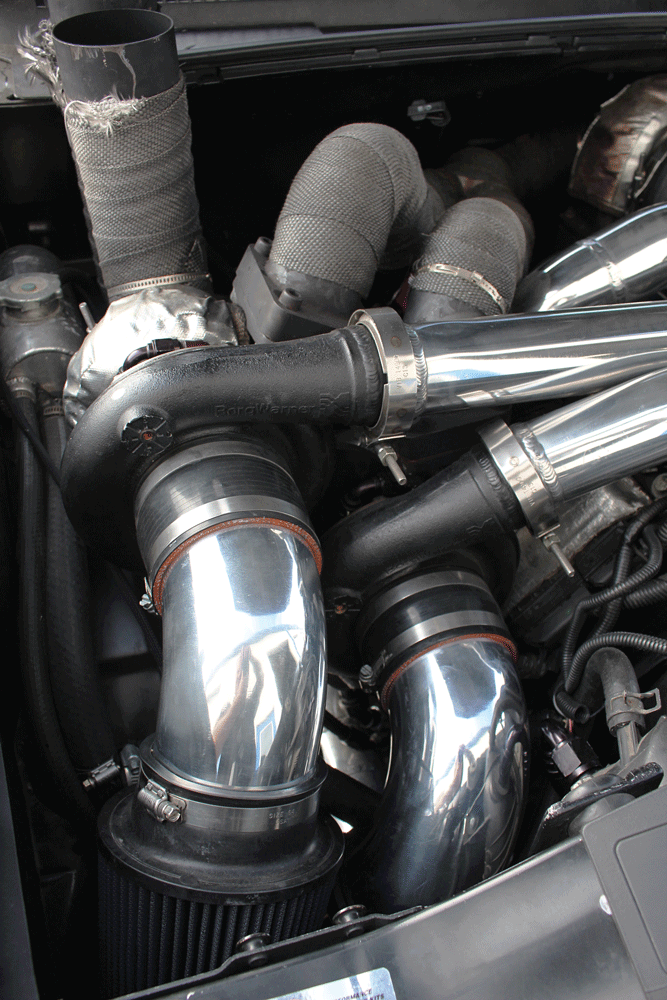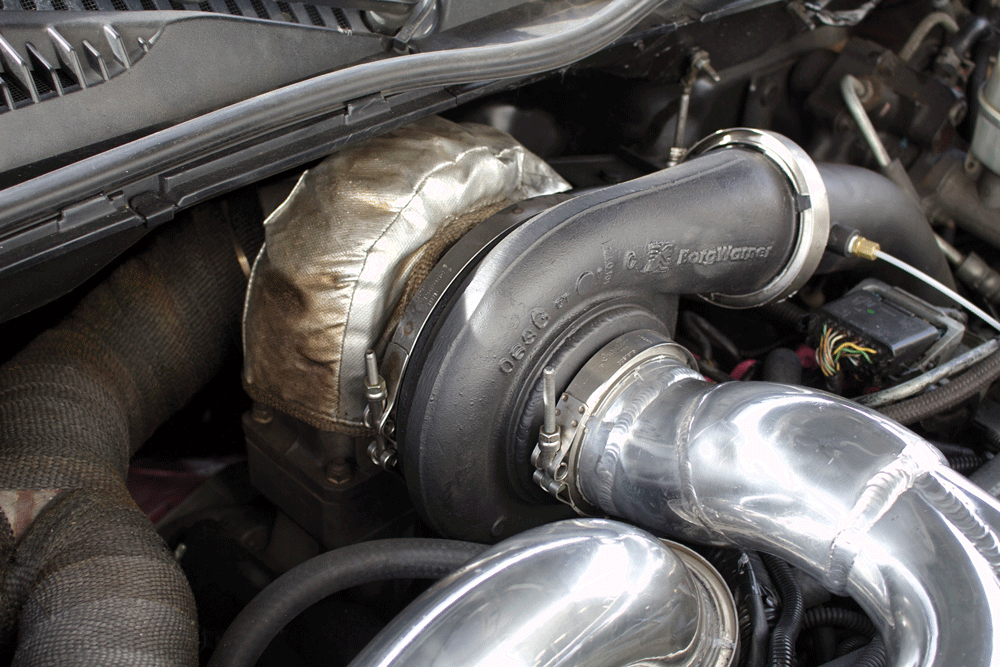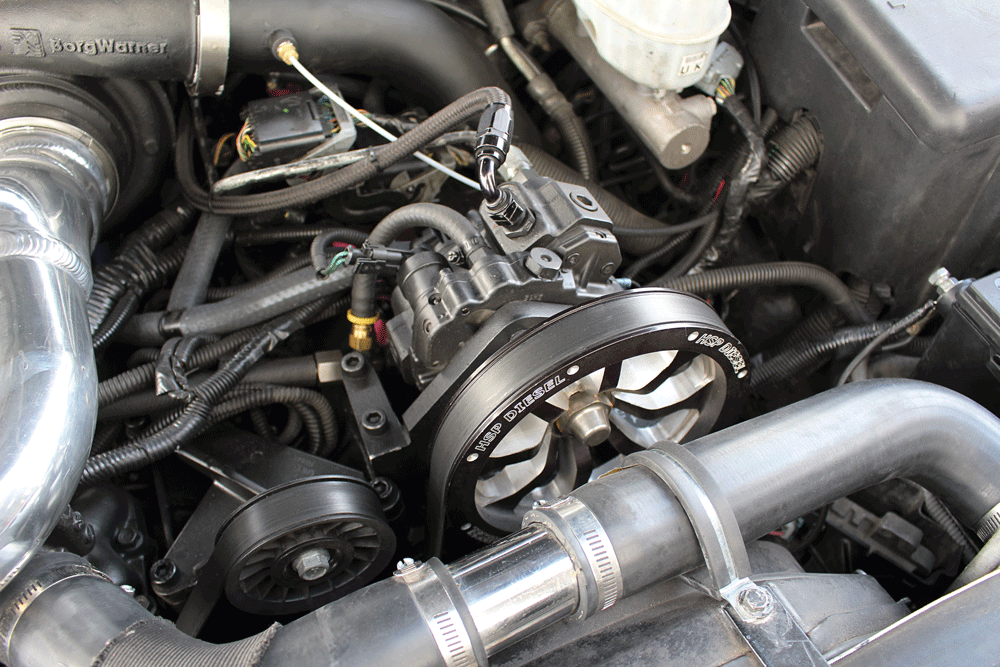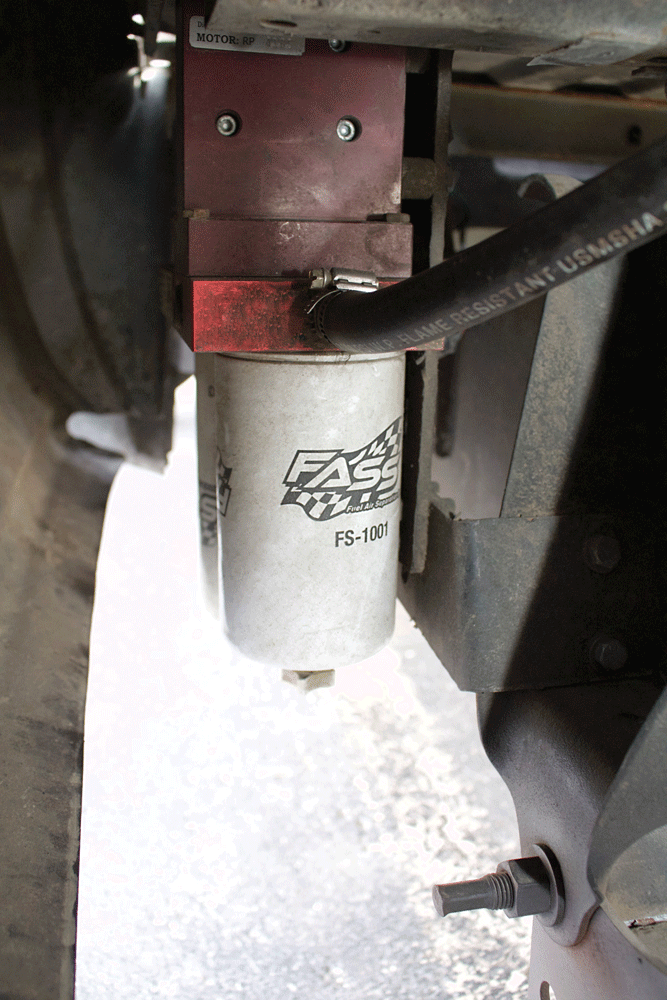 120 PSI OF BOOST
Triple-digit boost numbers are produced courtesy of a two-stage, triple-turbo configuration. Designed, fabricated, and installed at Fleece Performance Engineering, the system makes use of a billet S480 in the valley and a pair of billet S368 chargers consuming the passenger side of the engine bay. Compressed air passes through a Banks intercooler and a Dirty Hooker Diesel Y-bridge on its way into the heads, while HSP Diesel's billet manifolds and up-pipes open up exhaust flow.
BIG FUEL, CONSERVATIVE TUNING
The fuel system responsible for creating big boost entails a set of 225% over injectors from S&S Diesel Motorsport and twin PowerFlo 750 CP3s from Fleece. A 260gph Titanium series FASS system supplies diesel to the CP3s and pulls fuel from a fabricated 20-gallon fuel cell mounted under the bed. The job of tying everything together for a powerful yet reliable finished product is left in the hands of Brayden Fleece and his expertise with EFI Live software. Thanks to the massive injectors (and a properly supported fuel system), the ECM calibration that yields 9-second passes ironically uses the same duration (pulse width) commanded on a bone-stock truck.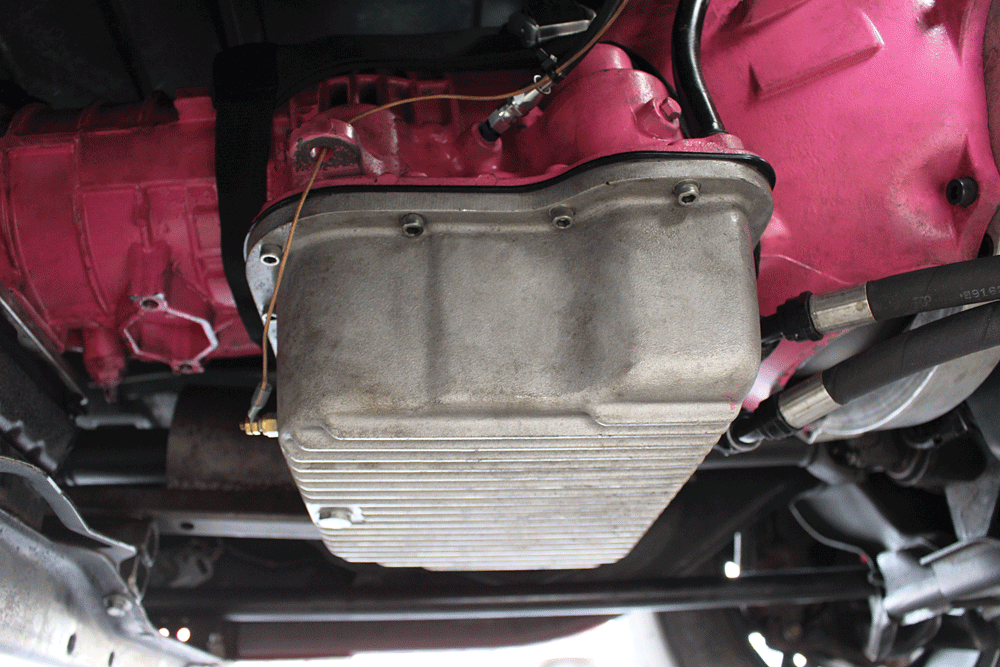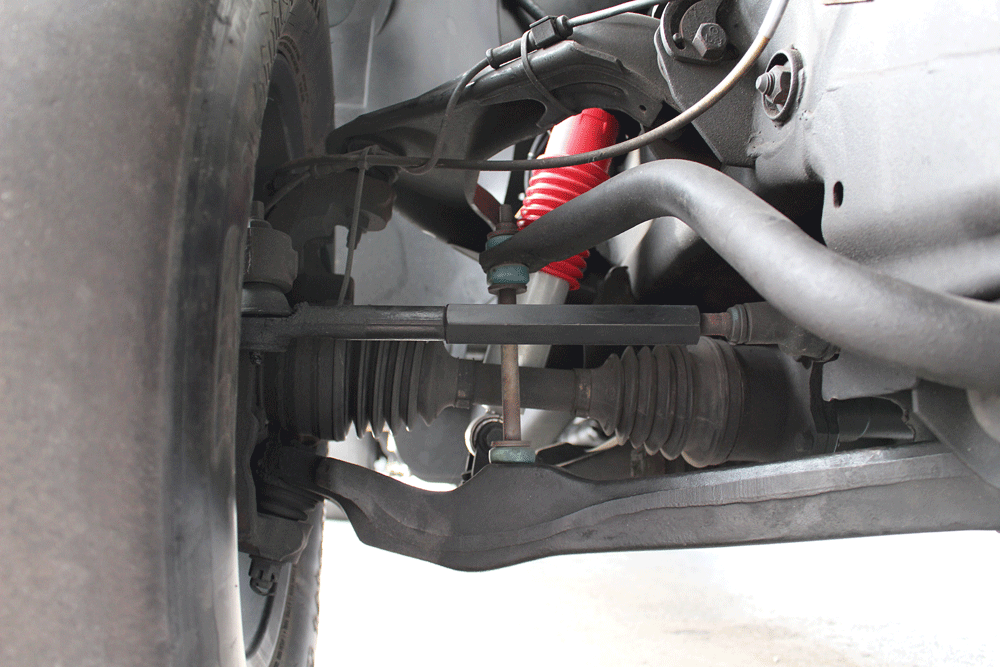 DURAFLITE TRANSMISSION
Quicker shifts, reliable power transfer, and less overall weight sum up the benefits of using a DuraFlite transmission over the Allison 1000. The transmission swap alone was good for knocking several tenths off the truck's elapsed times. Designed by Sun Coast, the 47RE-based four-speed automatic is reinforced by a 27-spline billet input shaft, billet intermediate shaft, and a "Big Daddy" output shaft. Shifts are controlled via a full manual valve body, and power transfer begins with a 3,000rpm stall, triple-disc torque converter.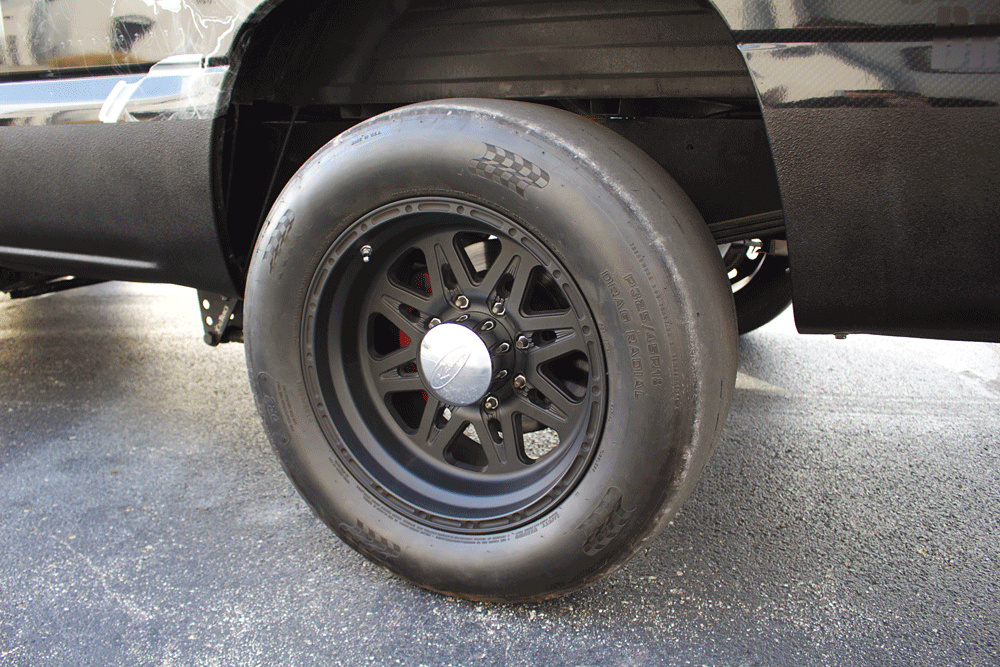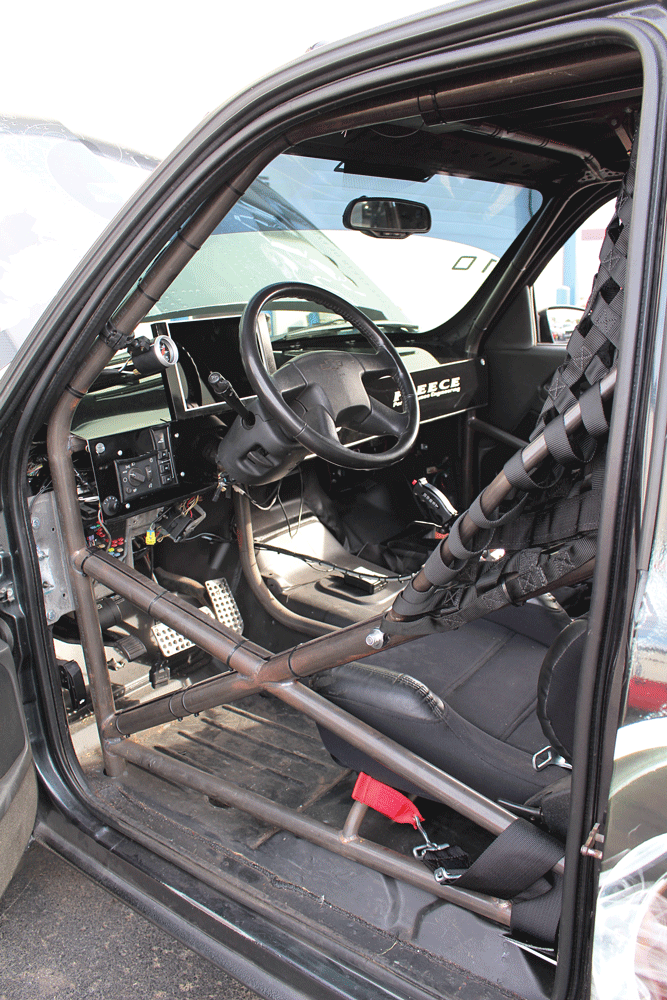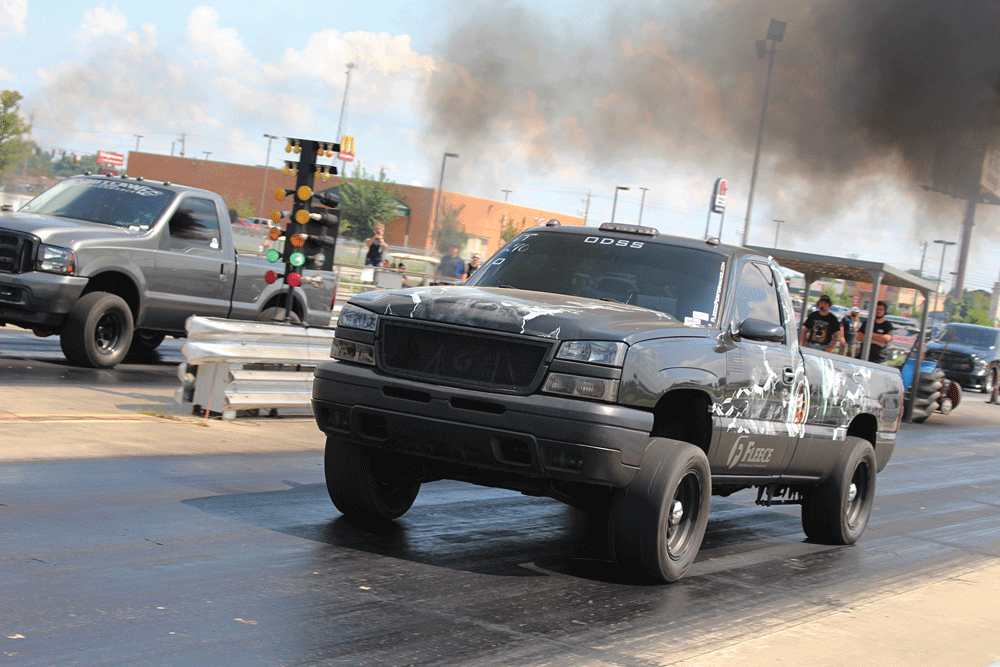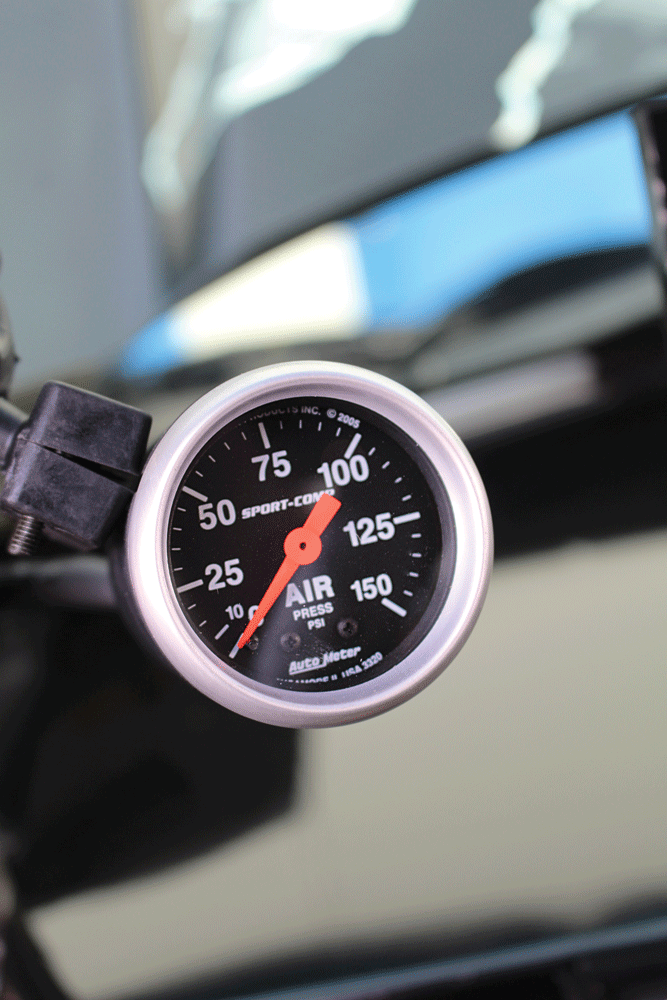 While the weight of Misner's steel-bodied Silverado makes it a mid-pack contender in the Outlaw Diesel Super Series' Pro Street field, a slight detune can make it the truck to beat in the 10.50 Index class. For this reason, it's not uncommon for Misner to compete in both categories throughout the course of a racing season, along with mixing it up in the NHRDA's Super Street class on occasion.
With a reluctance to gut the truck completely and turn it into a dedicated Pro Street rig, Misner will continue to campaign his Silverado in its current, multi-class state for the foreseeable future. But no matter what class he signs up for, rest assured it will be impressive to watch this decade-in-themaking Duramax storm down the track. DW