Diesel Technology's Right Parts For The Job
No matter how much power your truck makes, it isn't any good unless you can put that power to the ground. The 5R110 transmission from Ford has backed both 6.0L and 6.4L Power Stroke engines and is generally considered to be a pretty decent transmission. But like anything else that's stock, there's always room for improvement to handle bigger power output.
To find out what goes into building a stout 5R110, we made the trip down to Monroe, Georgia, to visit the crew at Diesel Technology Source (DTS) and watch them build what they consider their entry level performance transmission. While in Georgia we also stopped by Diesel Performance Converters (DPC) in McDonough to see what goes into their performance torque converters for the 5R110. Both DTS and DPC build and ship components all across the country so even if you're not local to Georgia you can have them build for your project; it will just require some shipping coordination.
DTS owner David Browning tells us that a stock 5R110 that hasn't be abused and overheated can handle engines making up to 500 horsepower, but that at that level they're living on borrowed time. By that he means that there are people driving around in trucks approaching those power levels on stock transmissions that are working just fine. But if you tow heavy, race or sled pull regularly or do crazy stuff like neutral-drops to show off for your friends, the transmission will not last long at all. If you're good to the transmission, not overheating or overloading it and maintain it properly, it can last for years at power levels approaching 500 horsepower, he added. But eventually the power will be just too much for the stock clutches to handle and it will begin to slip and burn the clutches.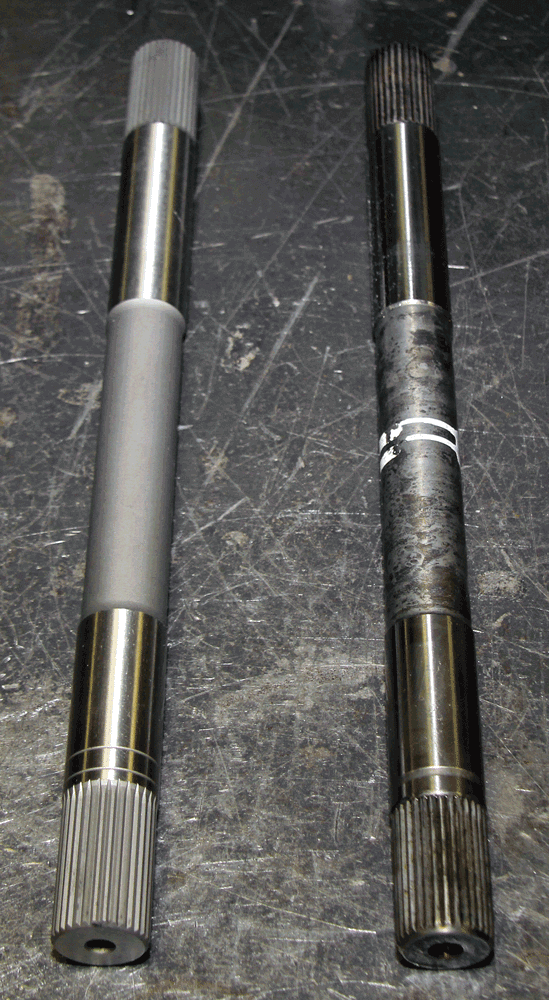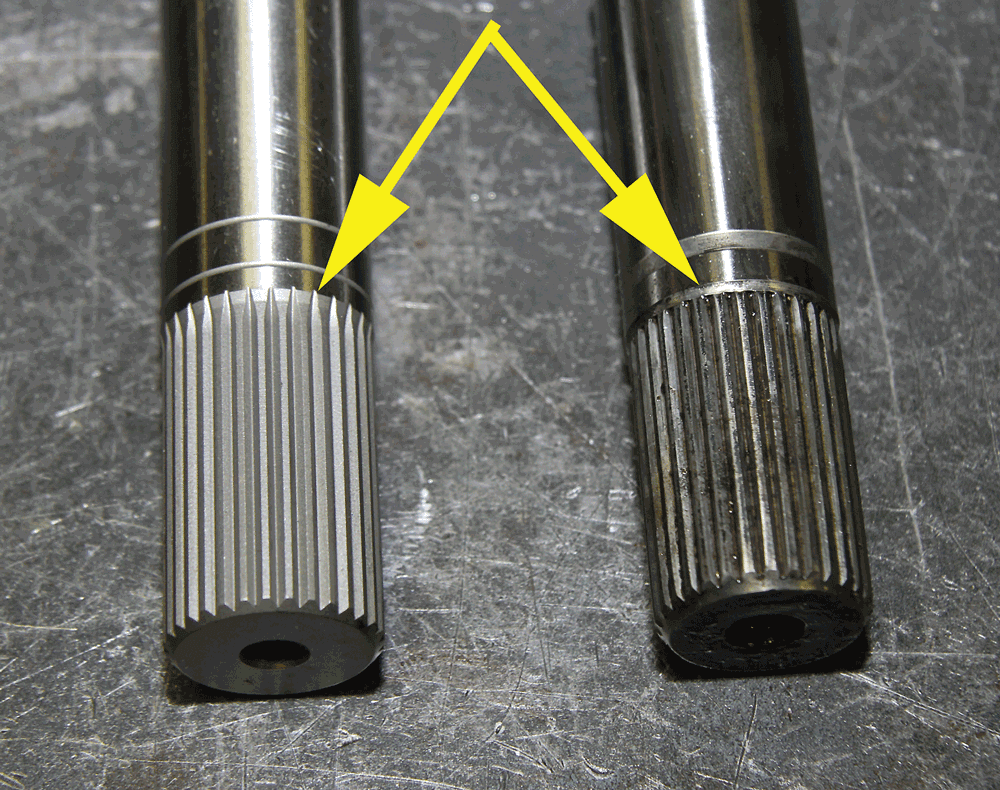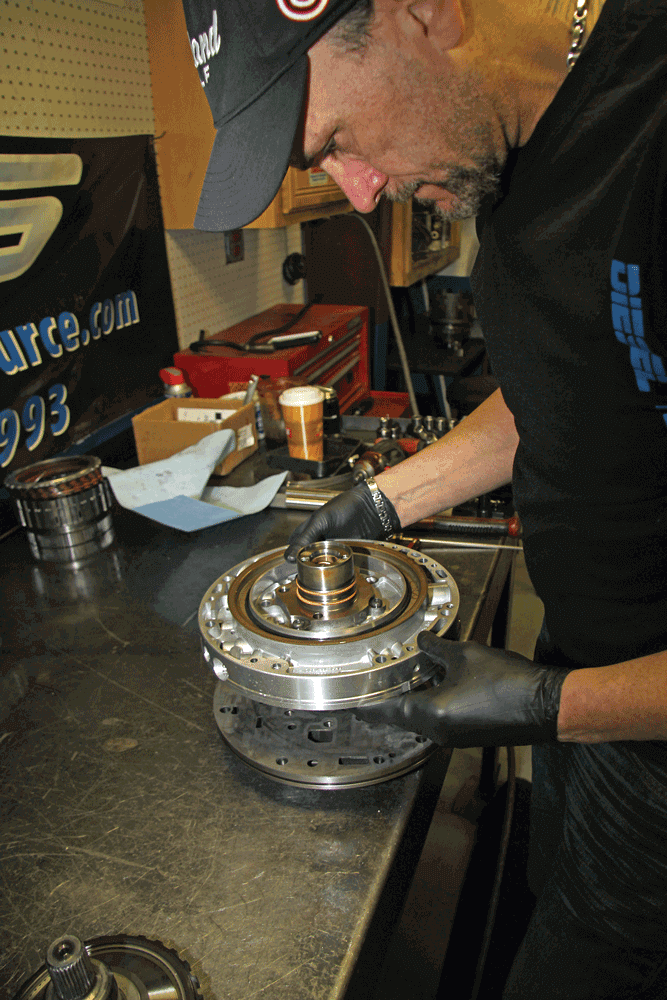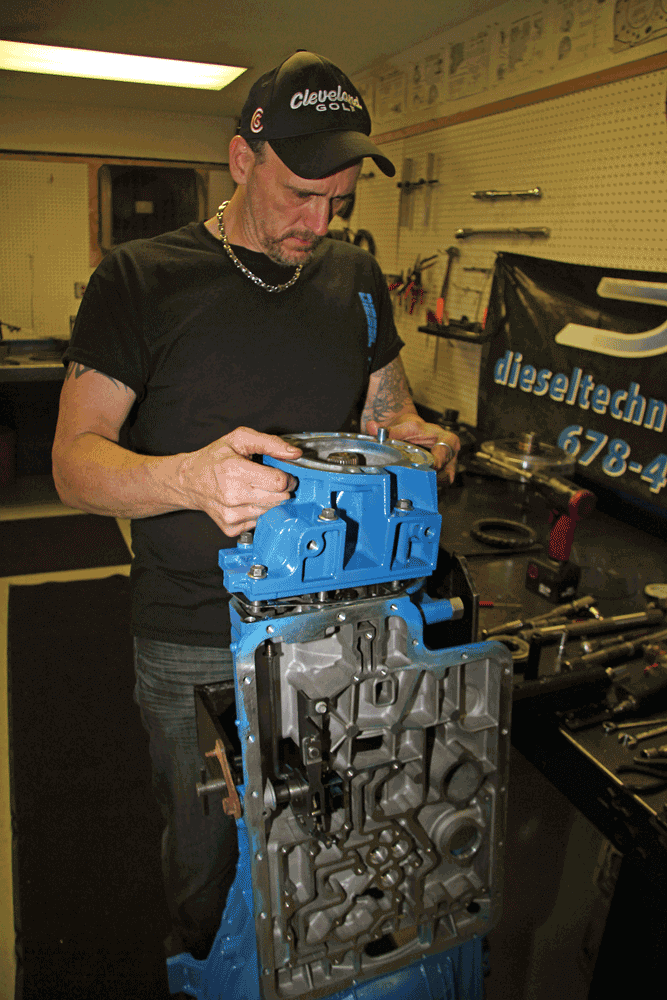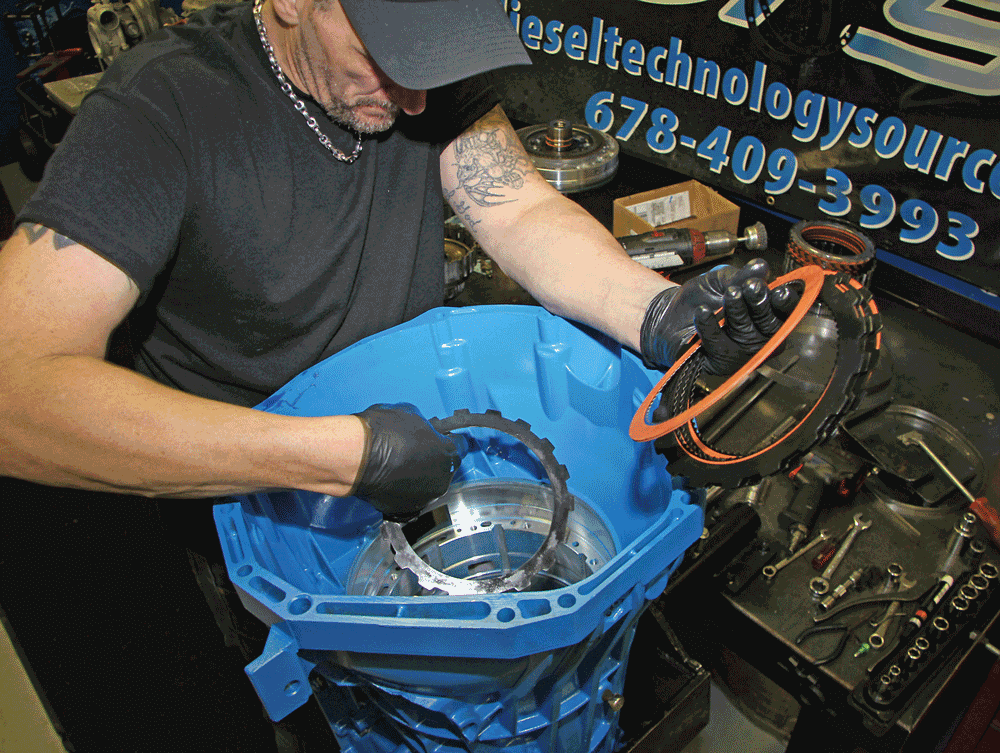 For those who are making more power and want to race or sled pull on a regular basis or are just plain harder on their trucks, Browning recommends the DTS entry-level/street 5R110 build for trucks up to 800 horsepower. They completely disassemble the transmission down to the bare case and wash all the components including the mounting hardware in a high-temperature industrial parts washer to start with a clean foundation before the rebuild. After the case parts are cleaned, they're painted and assembled after the paint cures rather than assembled and then painted over the hardware and bolts as some shops do with their rebuilds.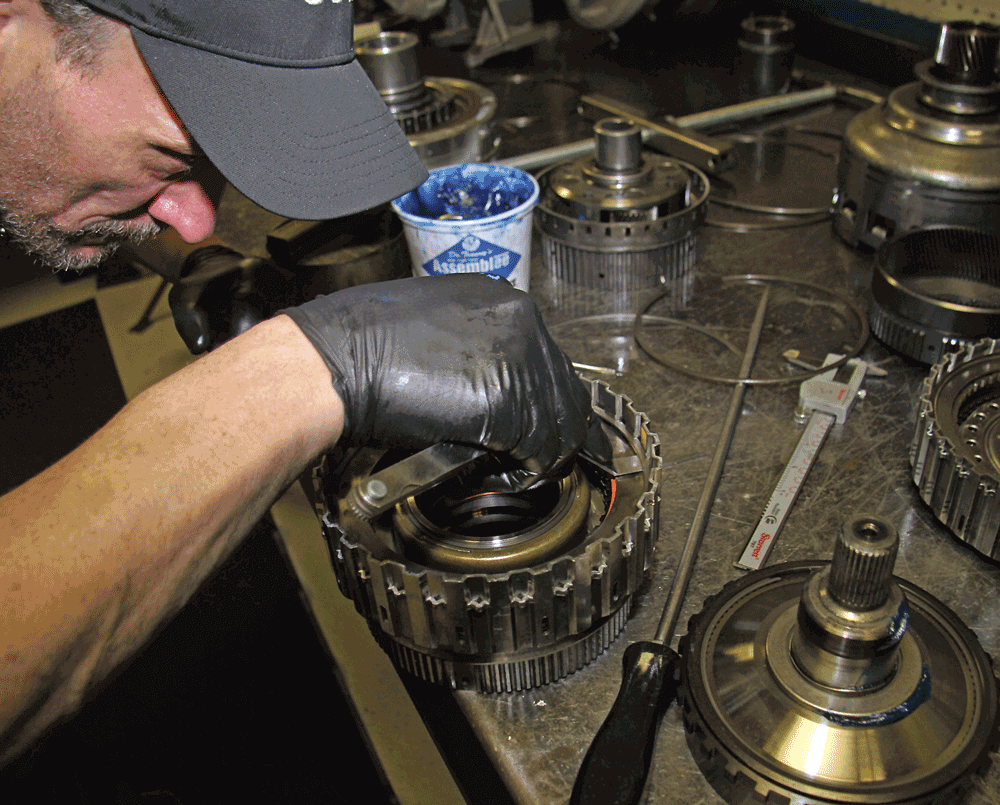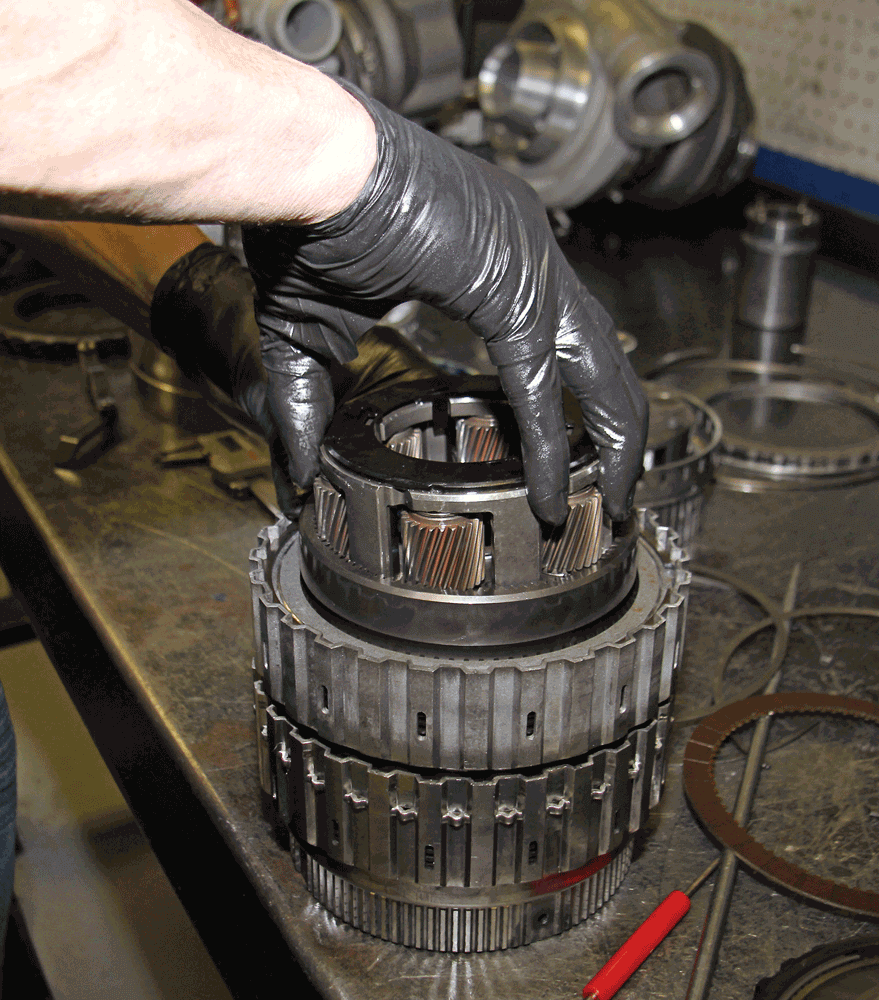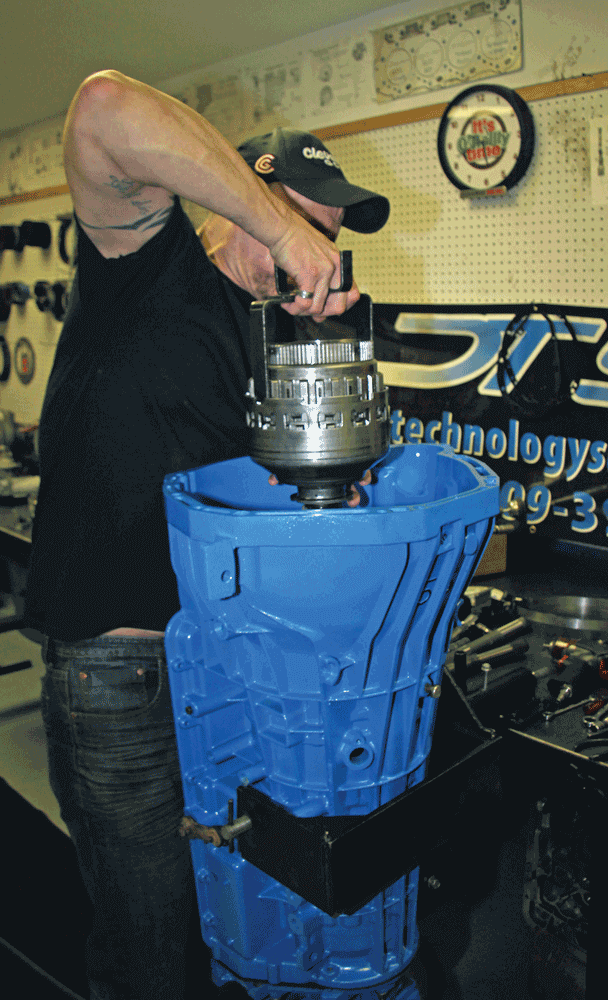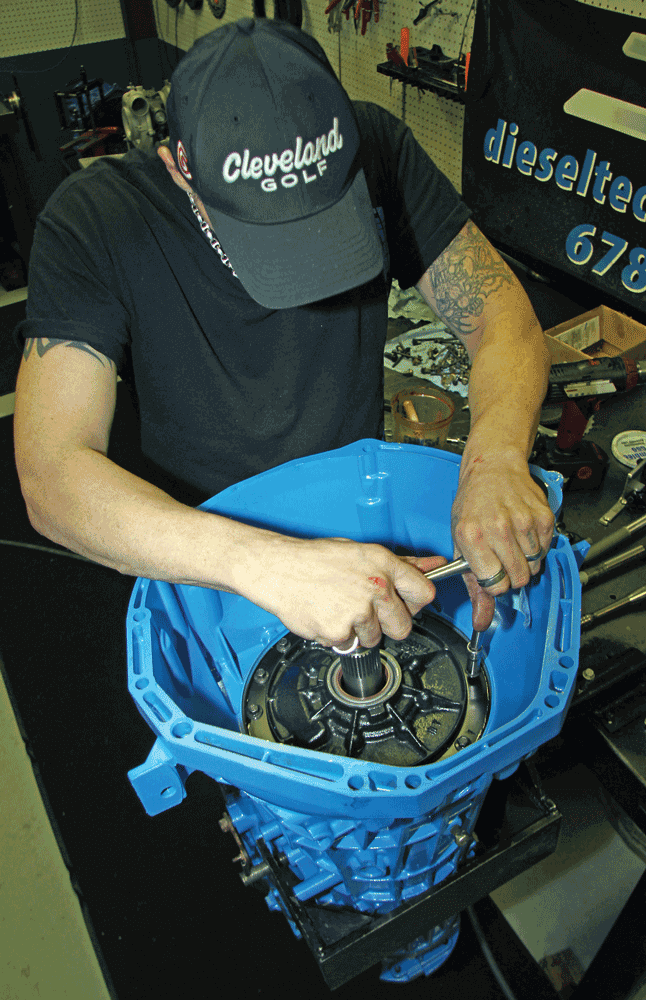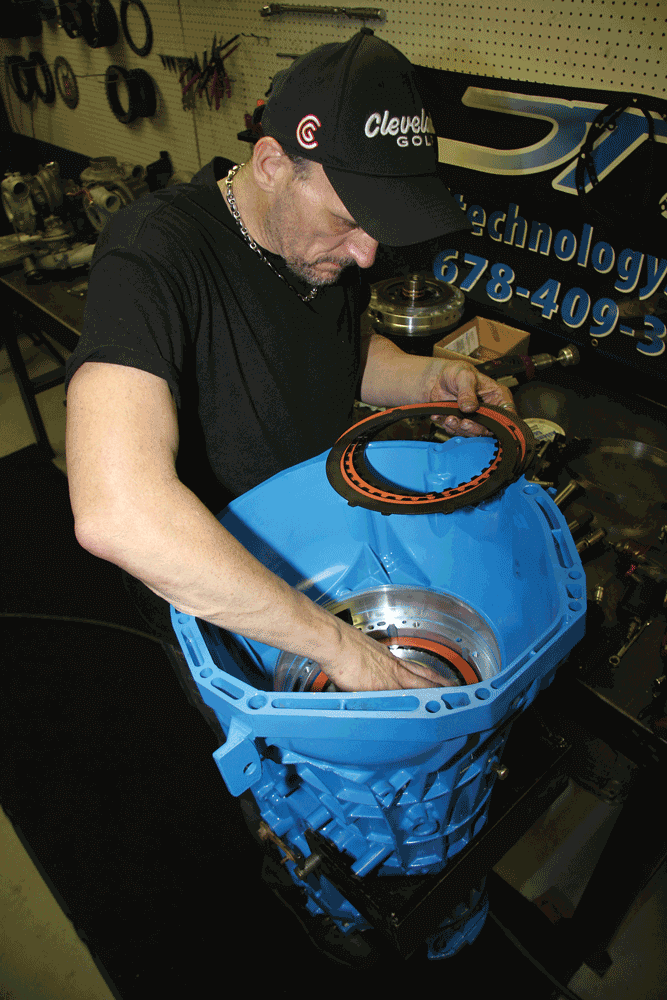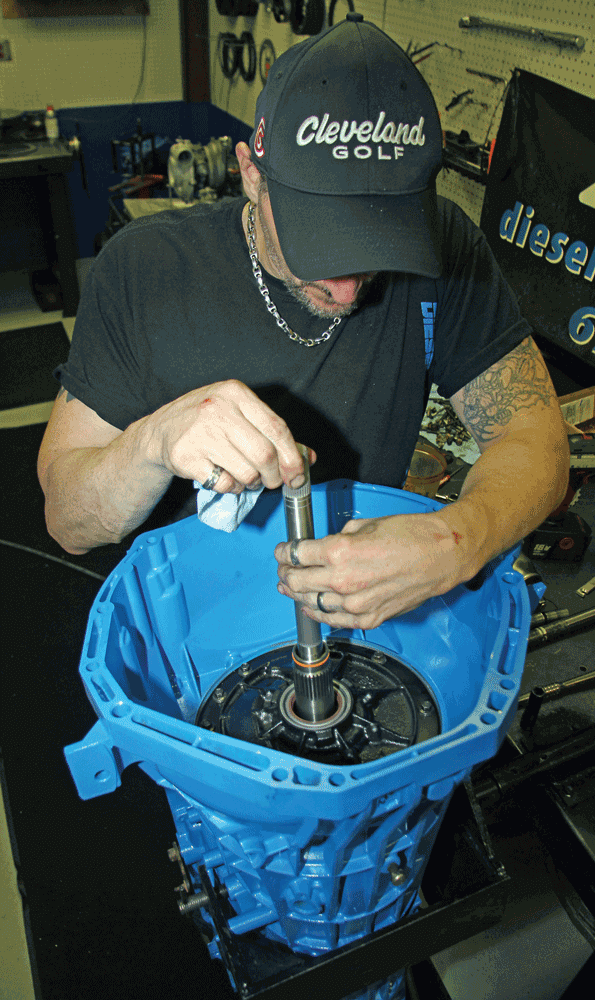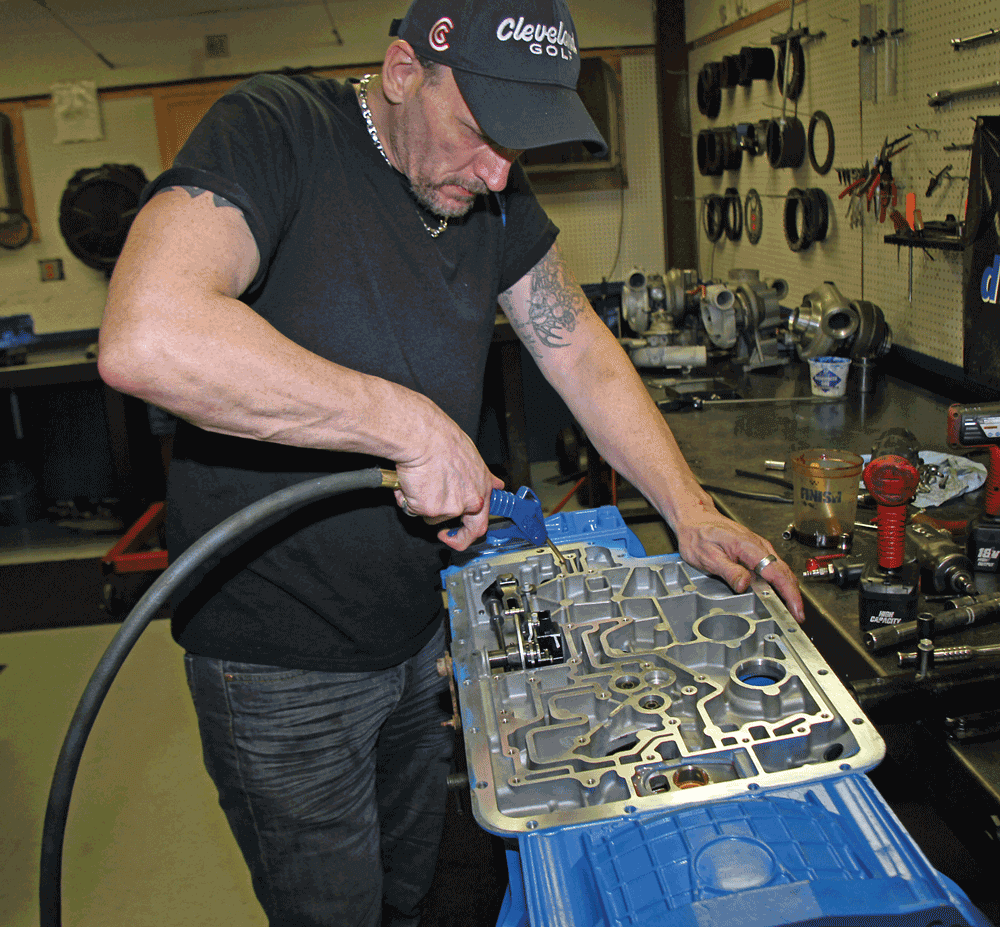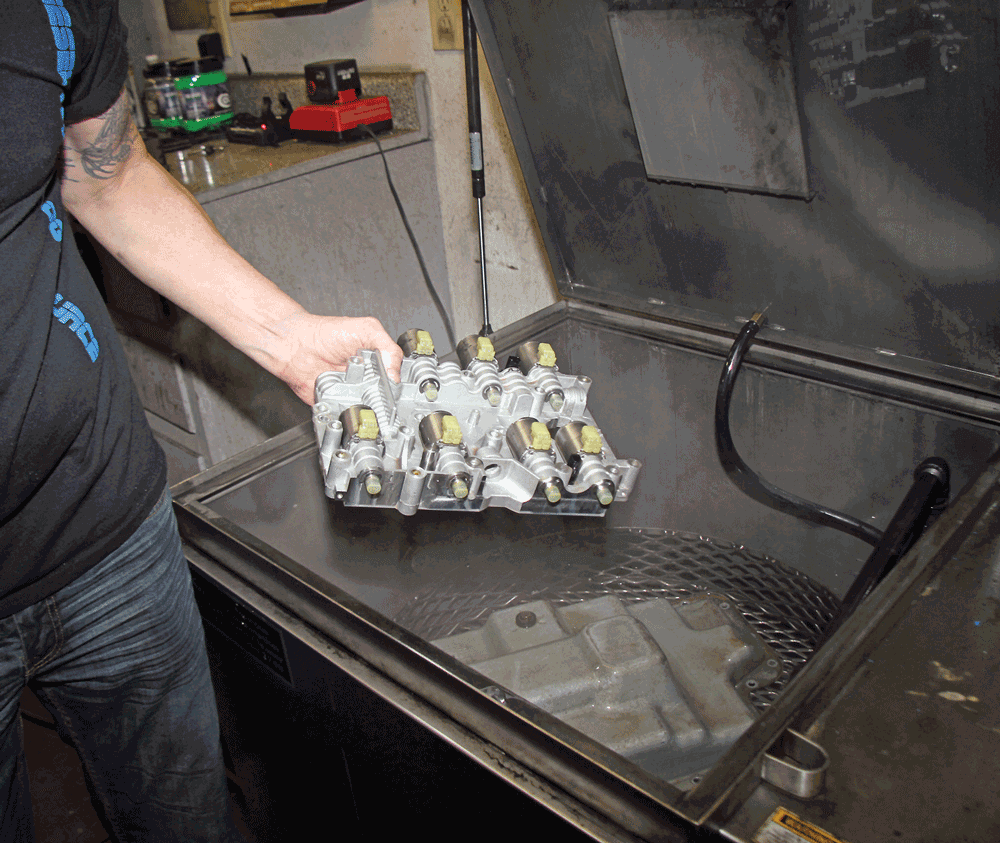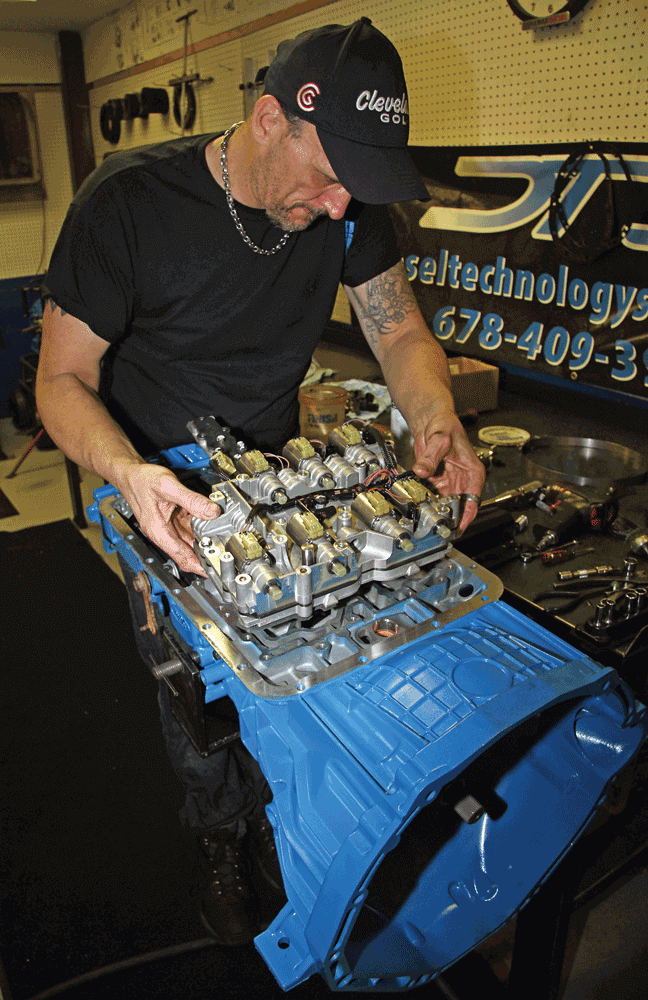 To increase the holding power inside the transmission, the DTS crew uses a Sun Coast Iron Pac-3 kit with Alto clutches and Kolene steels as well as a TransGo shift kit and solenoid modifications to ensure solid operation even with high-power engines. The drum is machined to accept additional clutches and provide considerably more holding power over the stock clutch configuration. The input shaft on the 5R110 is prone to breaking on high-power trucks so DTS replaces the stock input shaft with a heavy-duty 300 Maraging alloy steel shaft from TCS Products in Canada to handle up to 2,500 lb/ft of torque. To link the engine to the input of the transmission they use a DPC billet triple-disc torque converter that can handle the power without ballooning from the line pressure or slipping from the weak lock-up clutch used in the factory converters.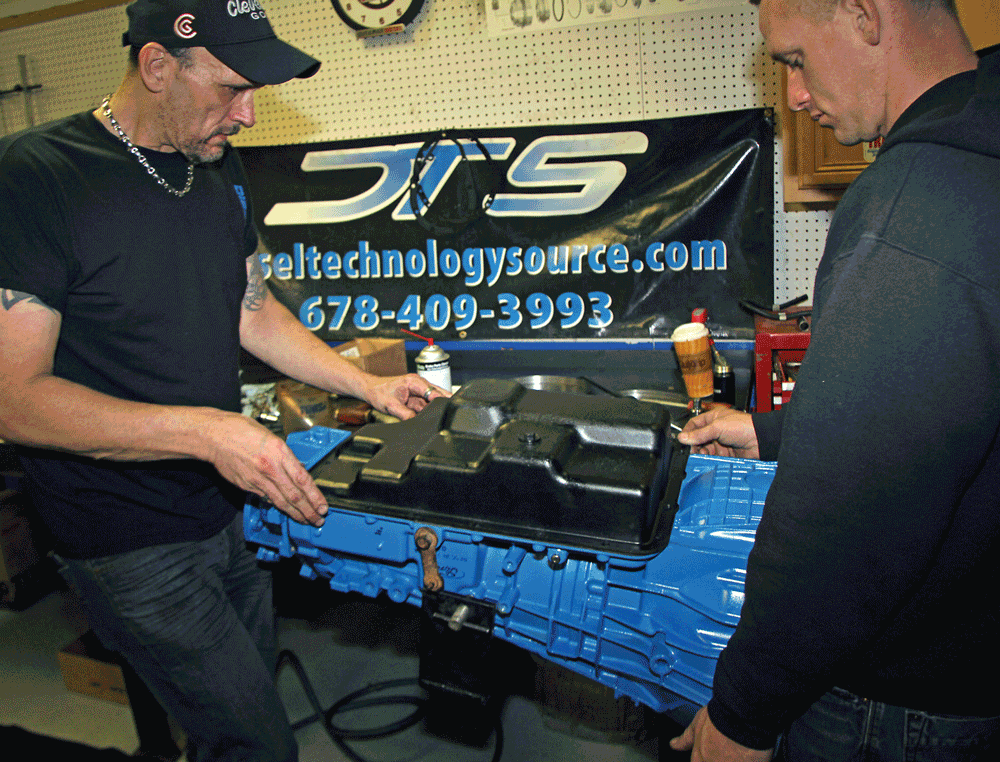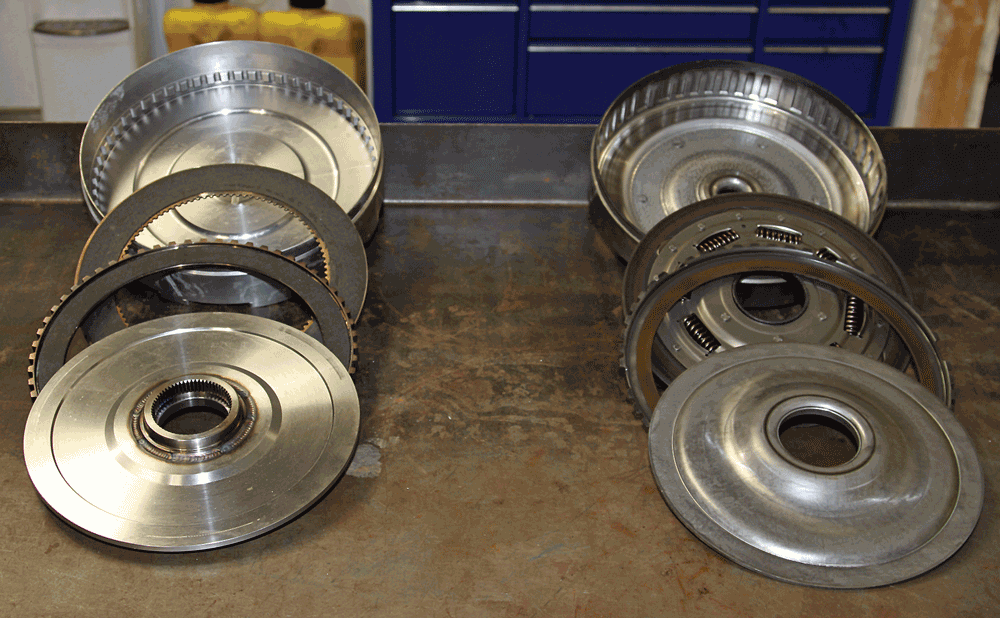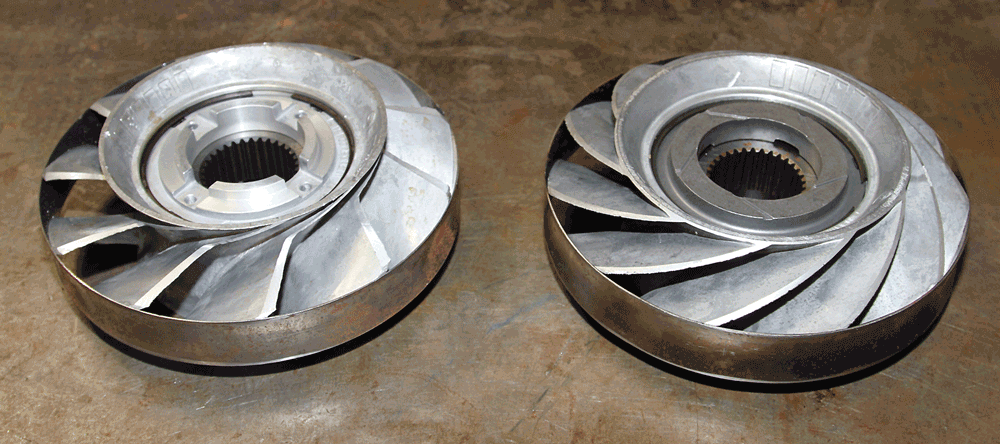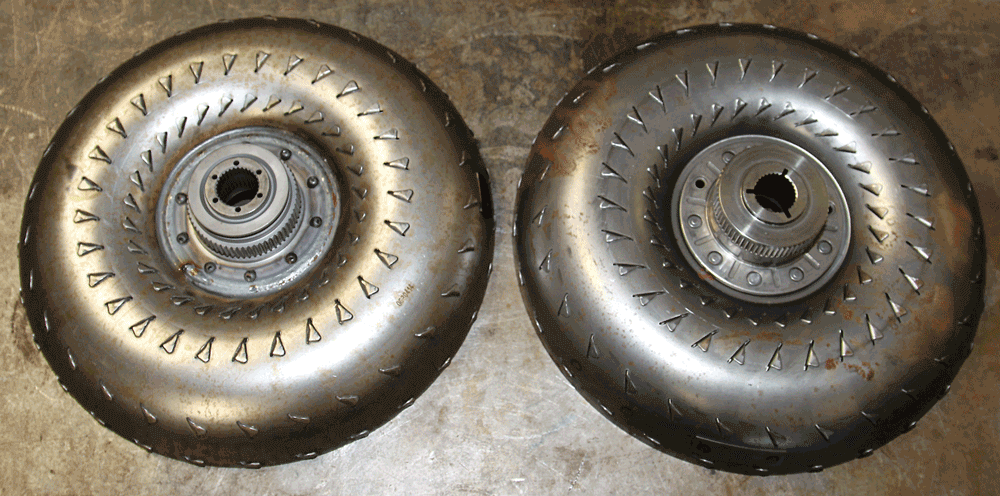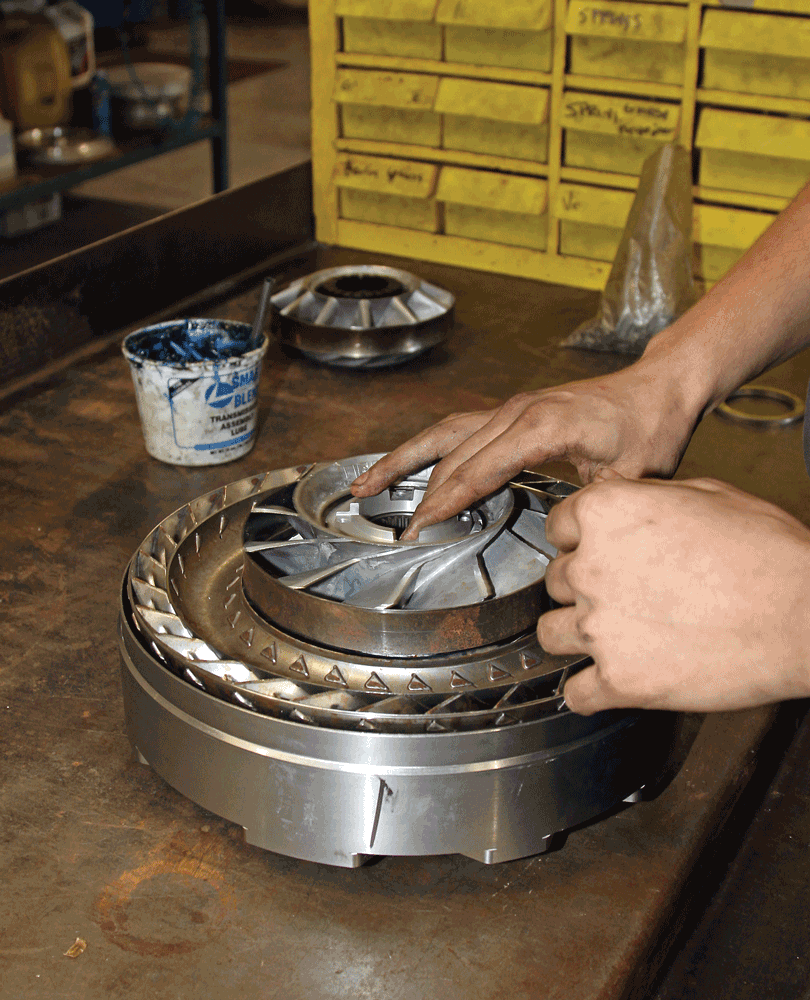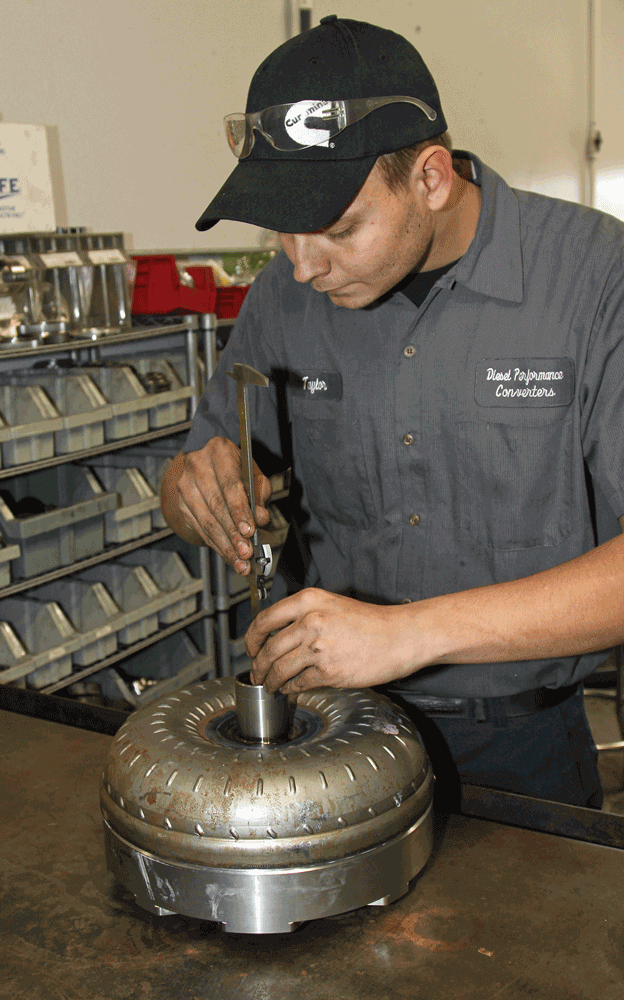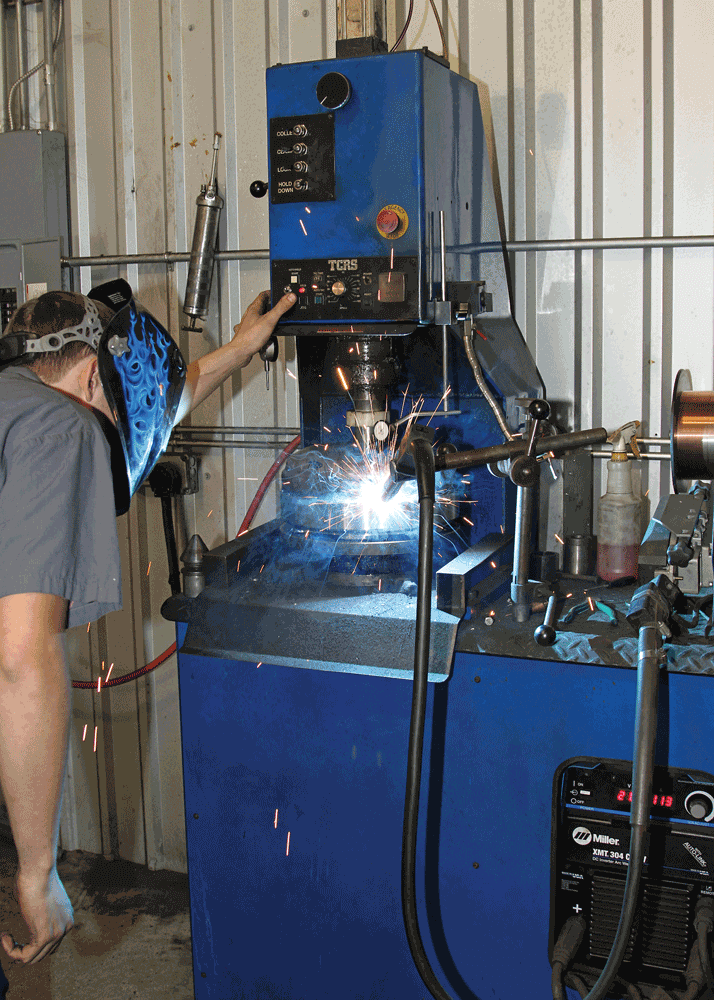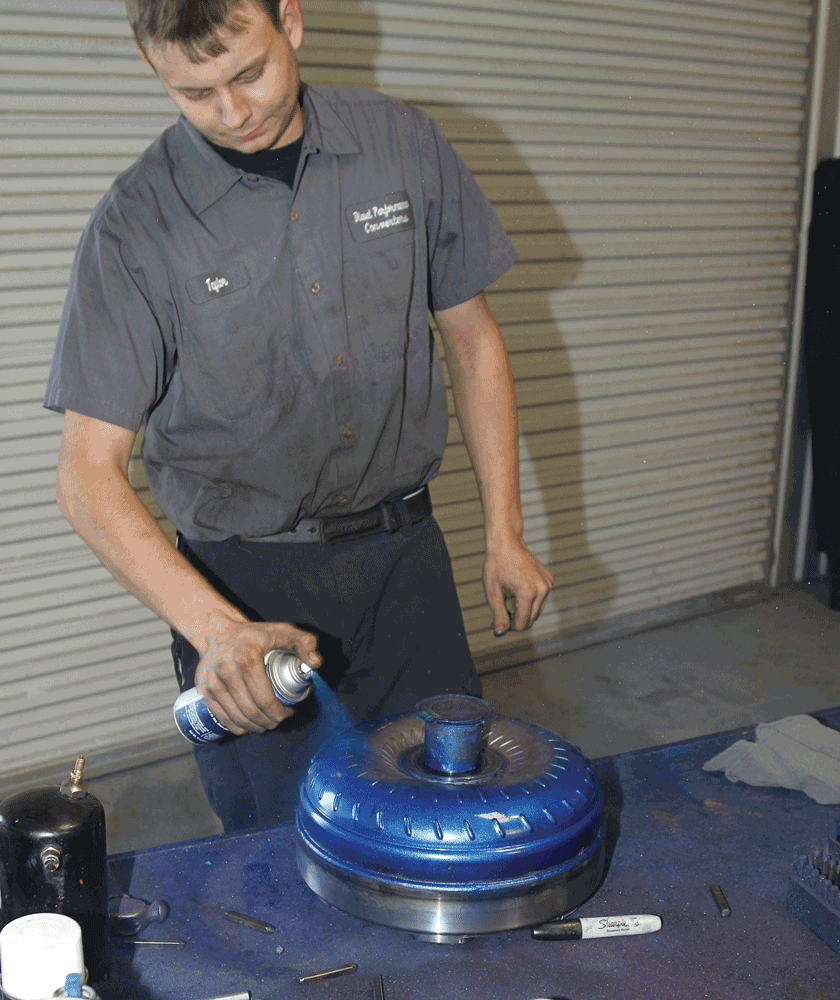 For trucks making more than 800 horsepower, DTS recommends their extreme/competition 5R110. The extreme/competition build is basically the same as the street build with the same features and assembly techniques. But DTS uses billet components throughout the transmission for added strength—it includes billet TCS Products intermediate and output shafts as well as a billet low/reverse hub to prevent it from deflecting and a billet overdrive planetary. Both transmission builds make use of the same triple-disc billet torque converter from Diesel Performance Converters. Of course, the price difference reflects the additional high-strength billet components used in the transmission, but if you're making more than 800 horsepower it's a safe bet that you will need to go with a full billet transmission build sooner or later, so you might as well save up and spend the money once rather than twice.
The photos on these pages highlight what goes into the DTS street 5R110 transmission and DPC torque converter. We're not showing the removal or installation process here to save space; we're focusing on the assembly and the components that make the transmissions stronger than stock. DW
Diesel Performance Converters
Dept. DW
2216 Commerce Place
McDonough, GA 30253
770-318-8696
www.dieselperformanceconverters.com
Diesel Technology Source
Dept. DW
171 HD Atha Road
Monroe, GA 30655
678-691-9981
www.dieseltechnologysource.com
TCS Products (Canada)
Dept. DW
6217-205th Street
Langley, BC, Canada V2Y-1N7
800-960-1177
www.tcsproducts.com