We all know that diesel trucks are expensive to purchase and maintain, but how can we reduce our maintenance expenses while monitoring and improving the longevity of our engines, transmissions, and the rest of our drivetrains? Of course, keeping a regular maintenance schedule regarding your fluid and filter changes will help you get the most out of your truck; however, how do you know if the manufacturer's recommended maintenance schedule is compatible with your particular driving environment and circumstances? You could be changing the oil too early, causing you to waste money, or worse still, you could be changing your oil too late, causing internal damage to your engine, transmission and other lubricated driveline components by running on contaminated, broken-down oils.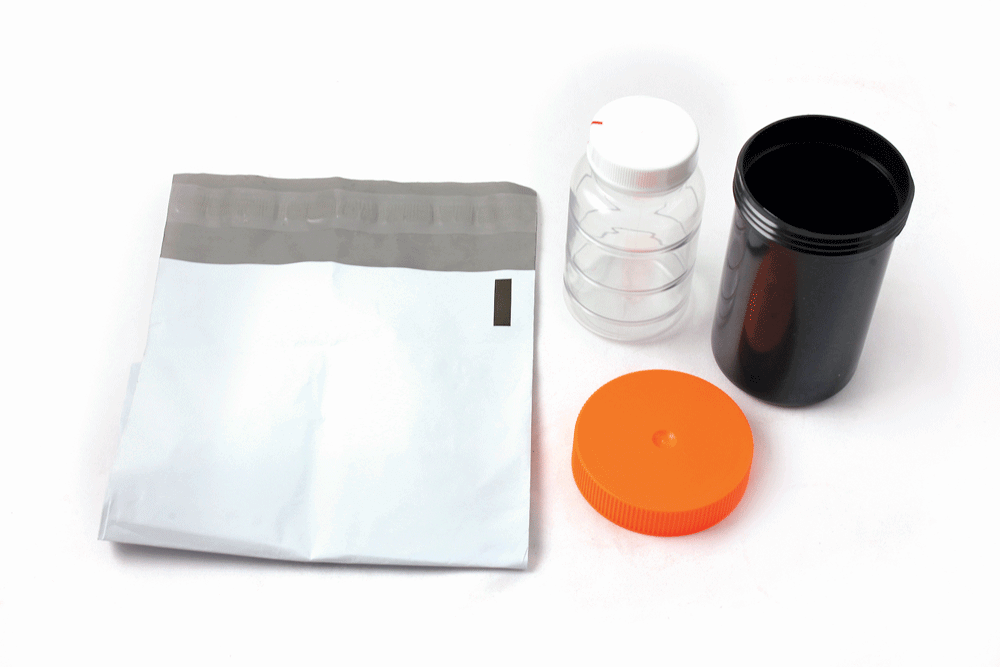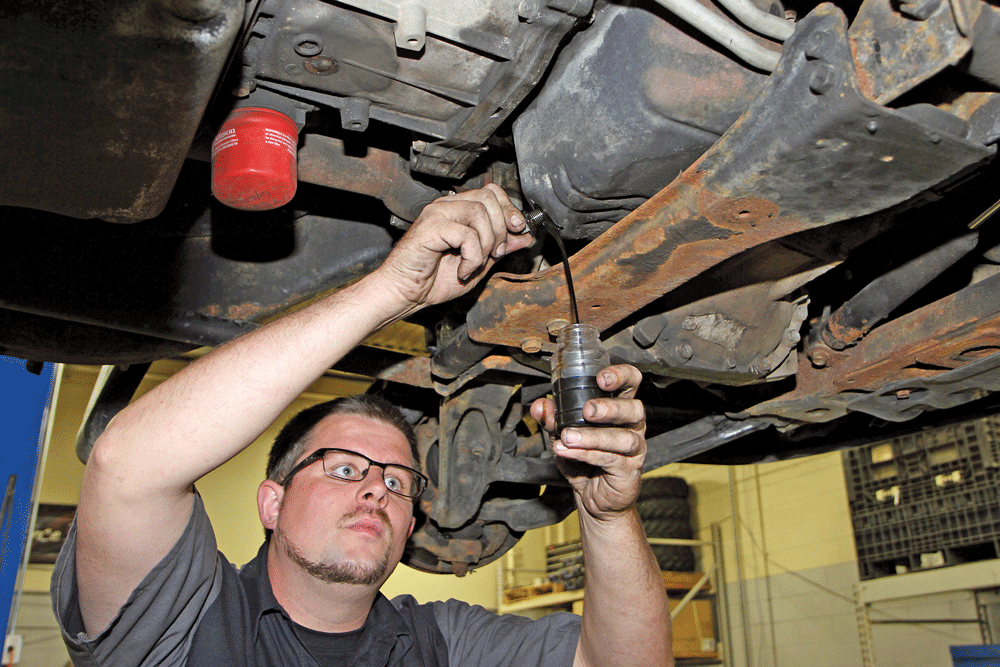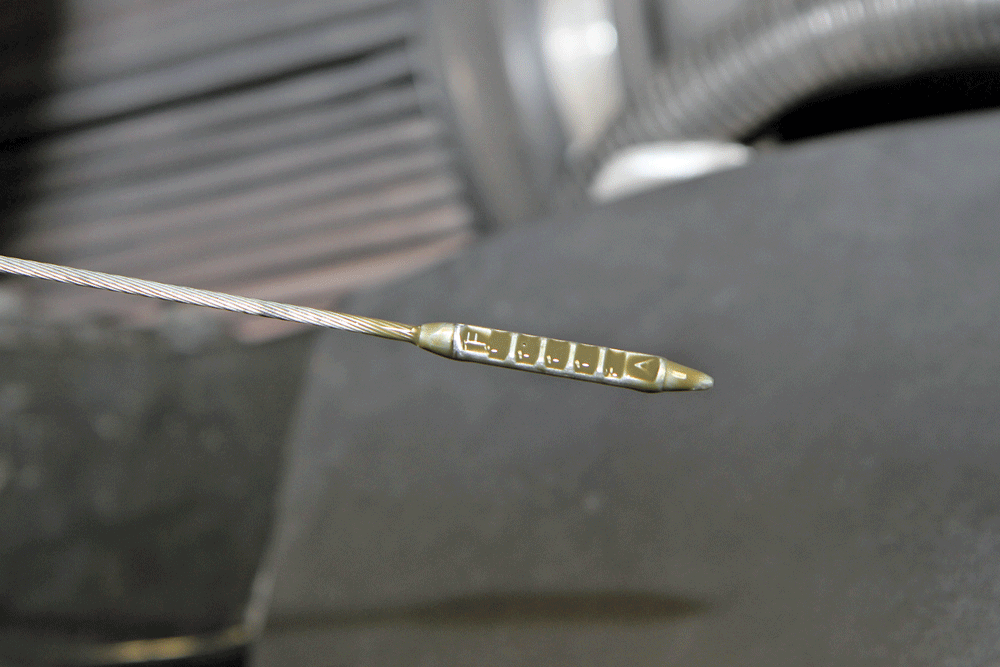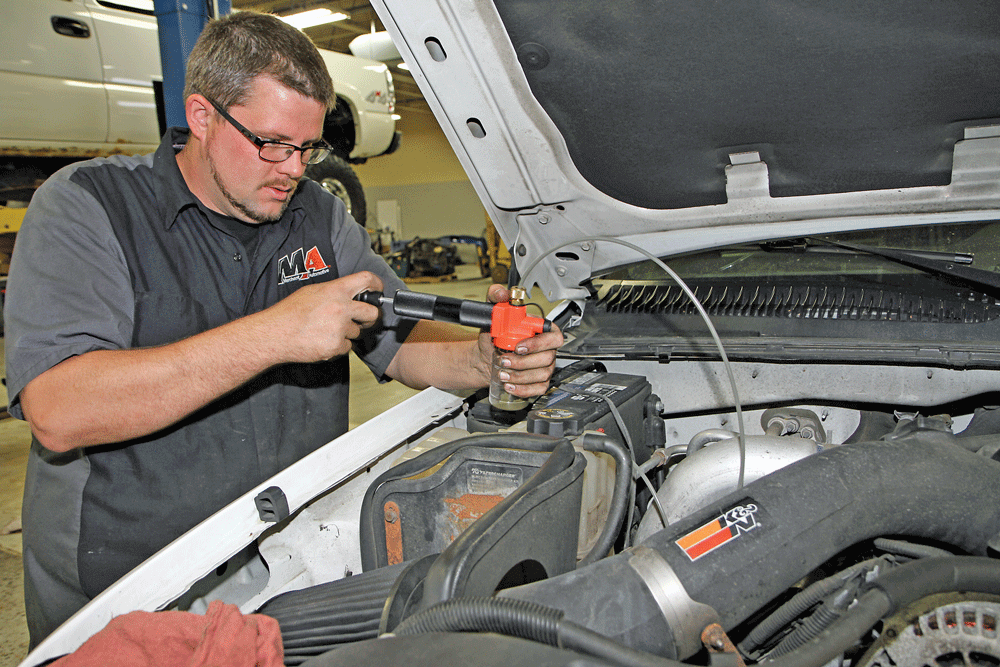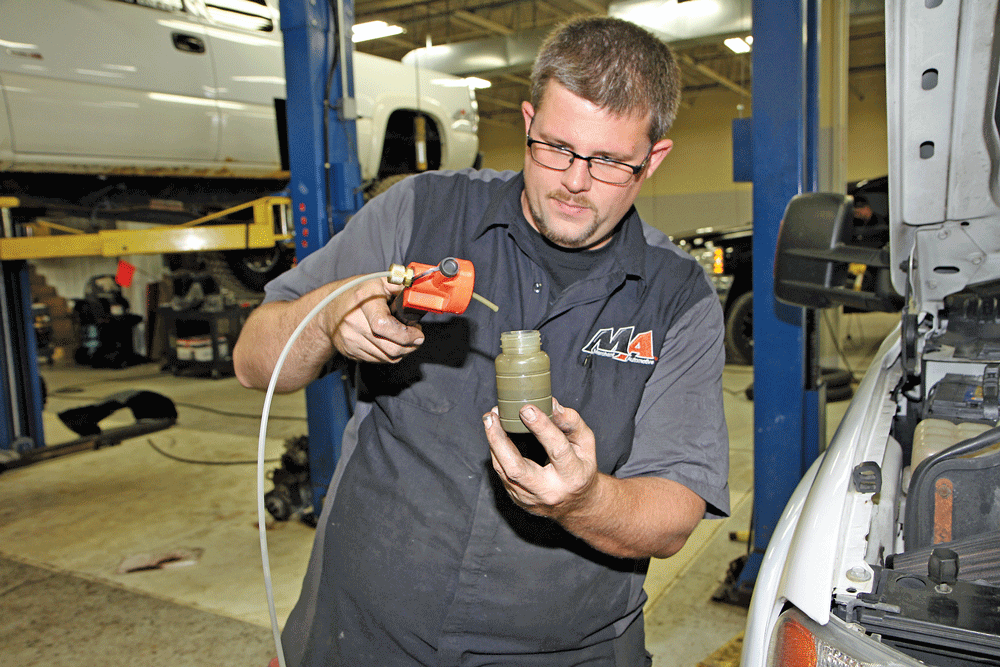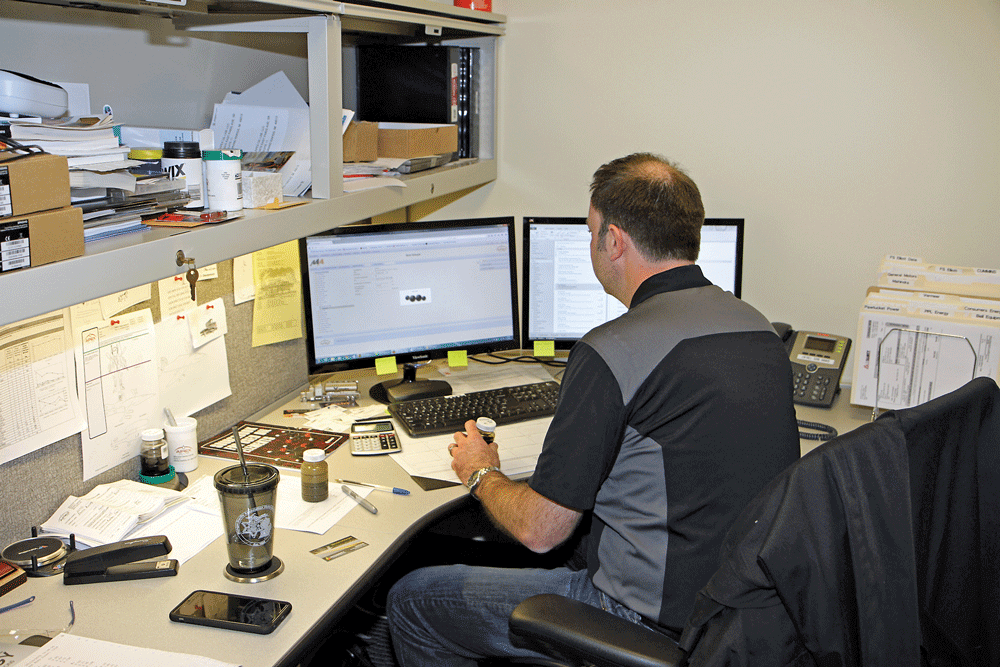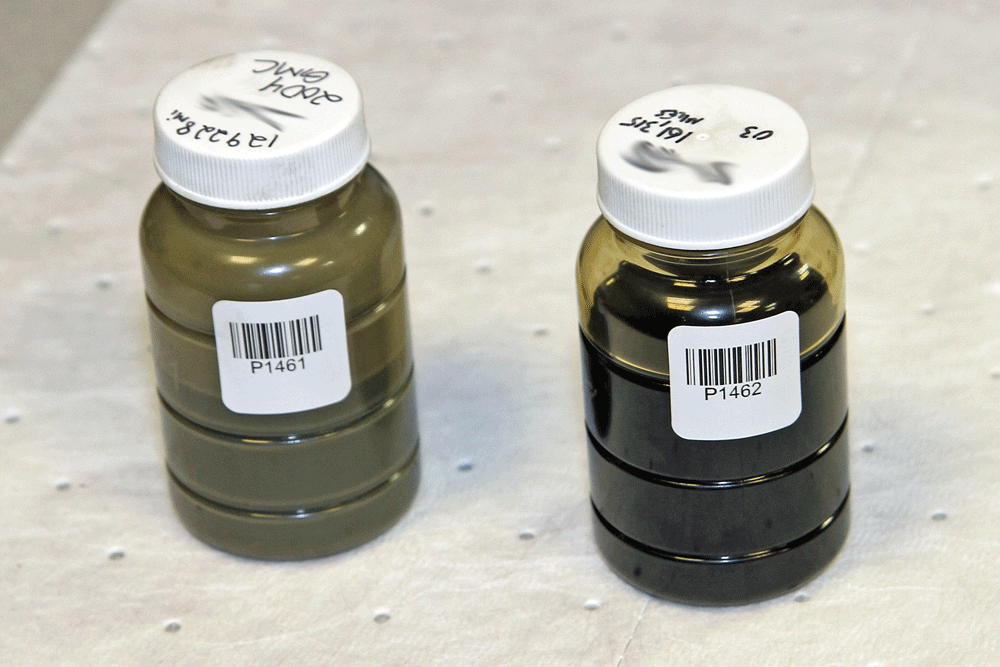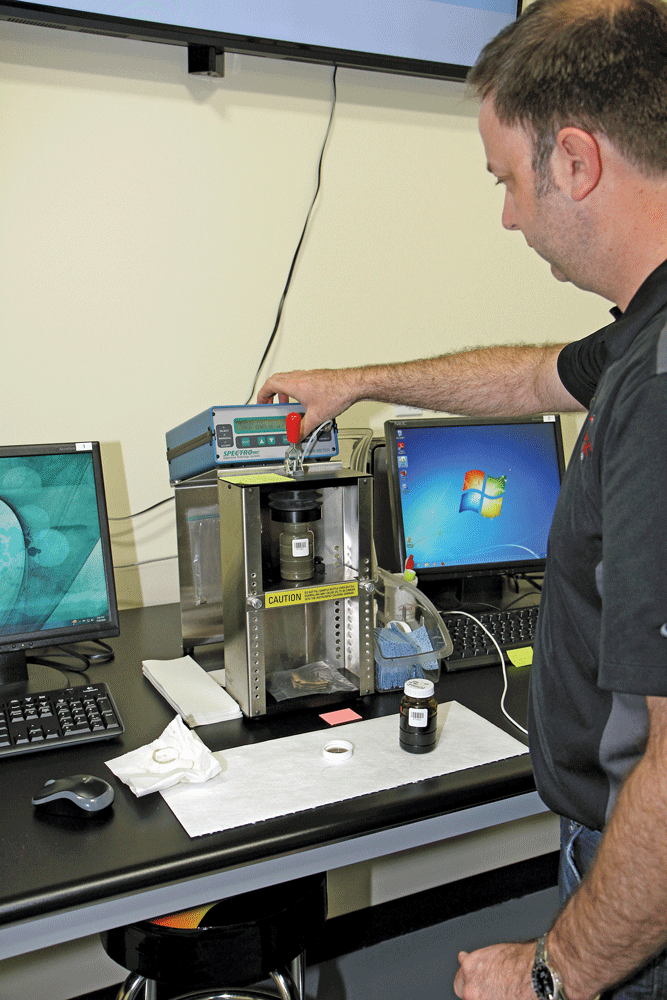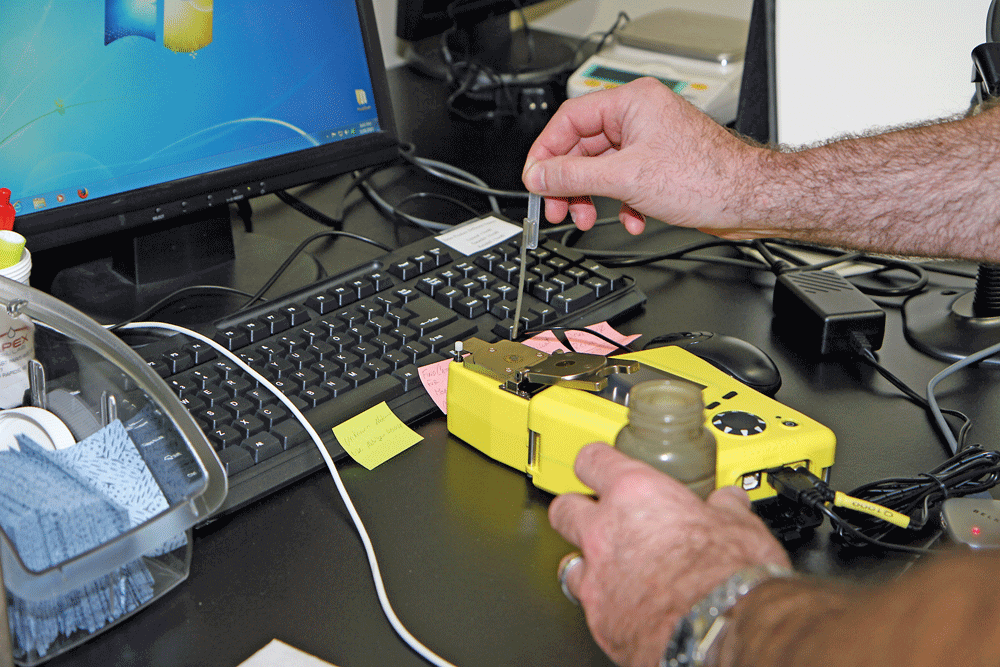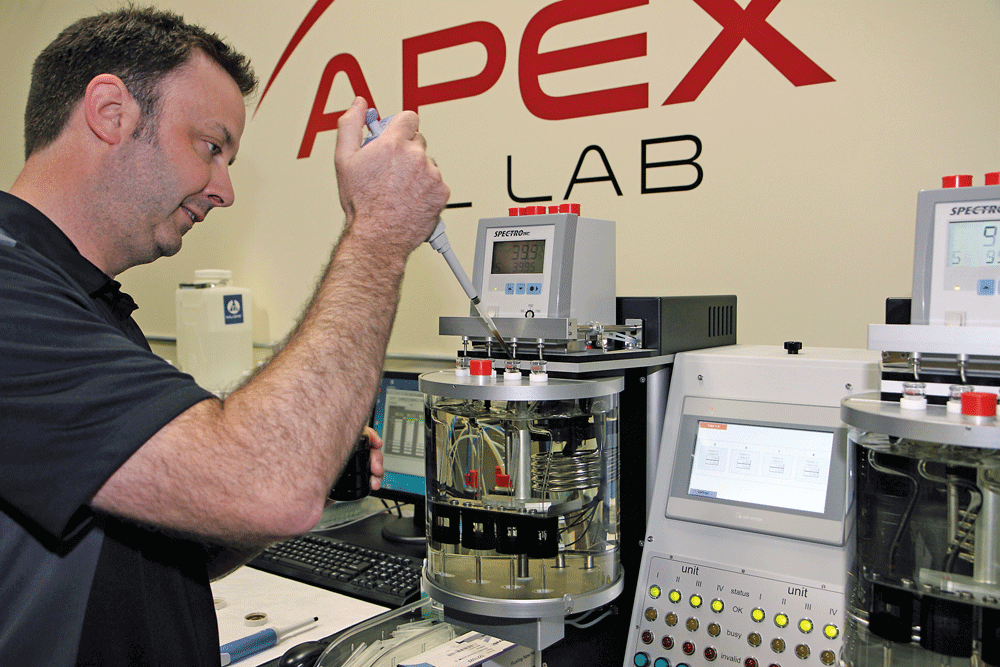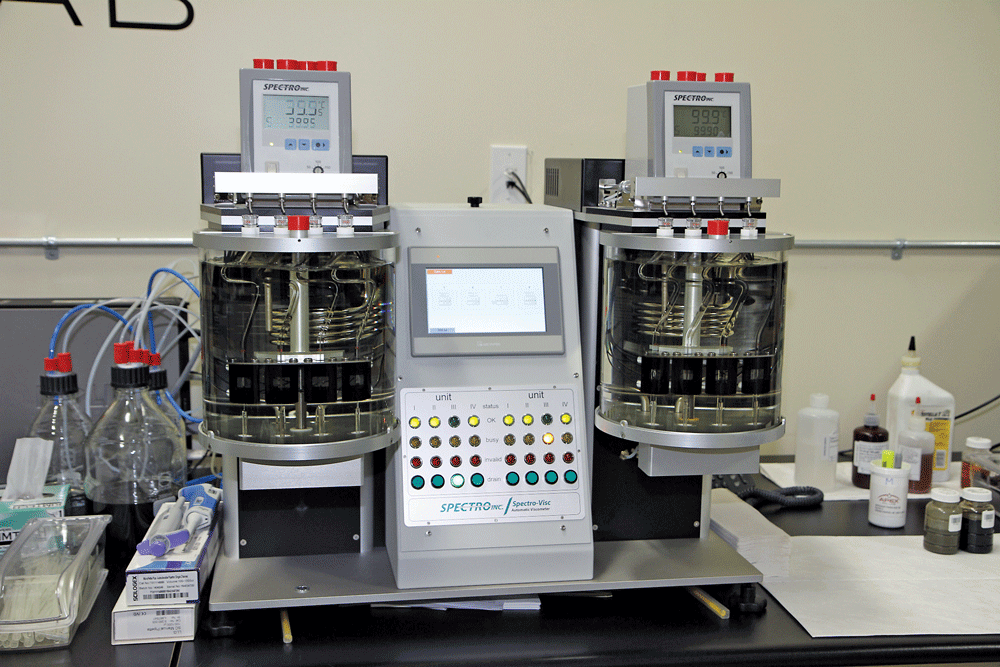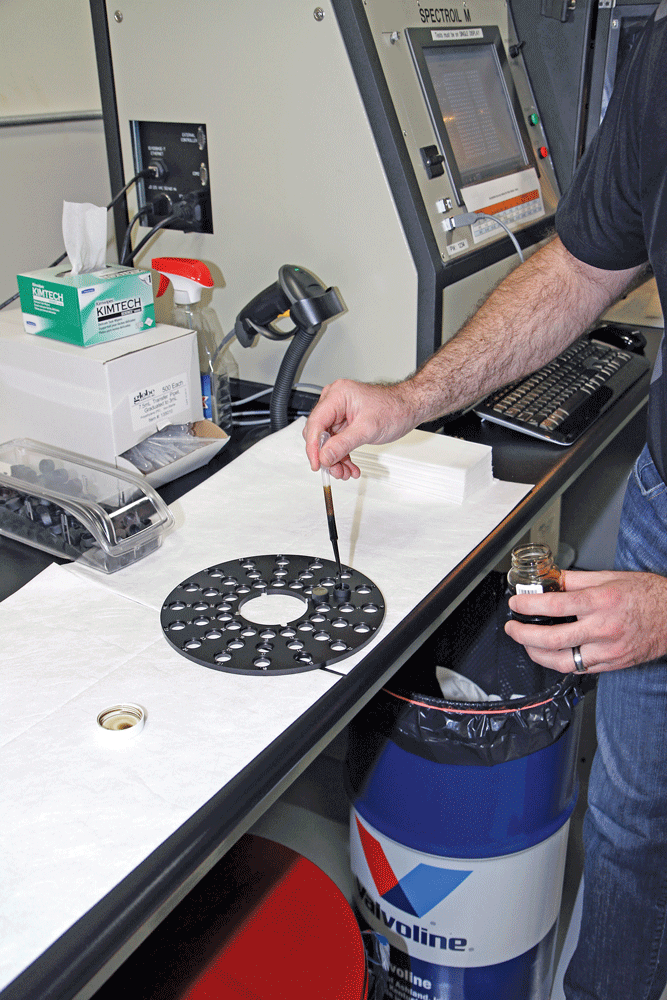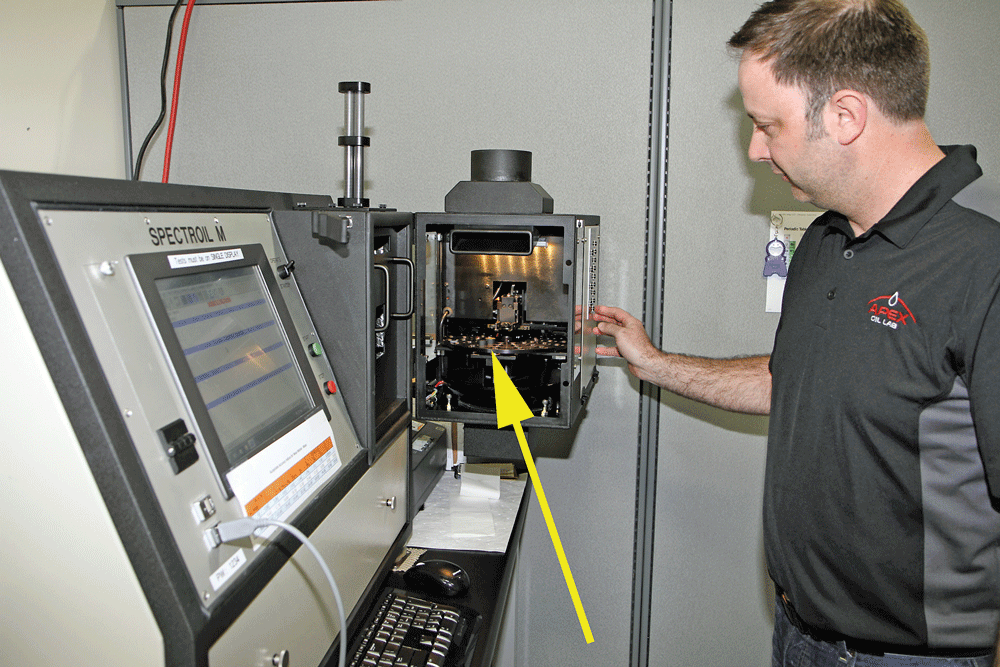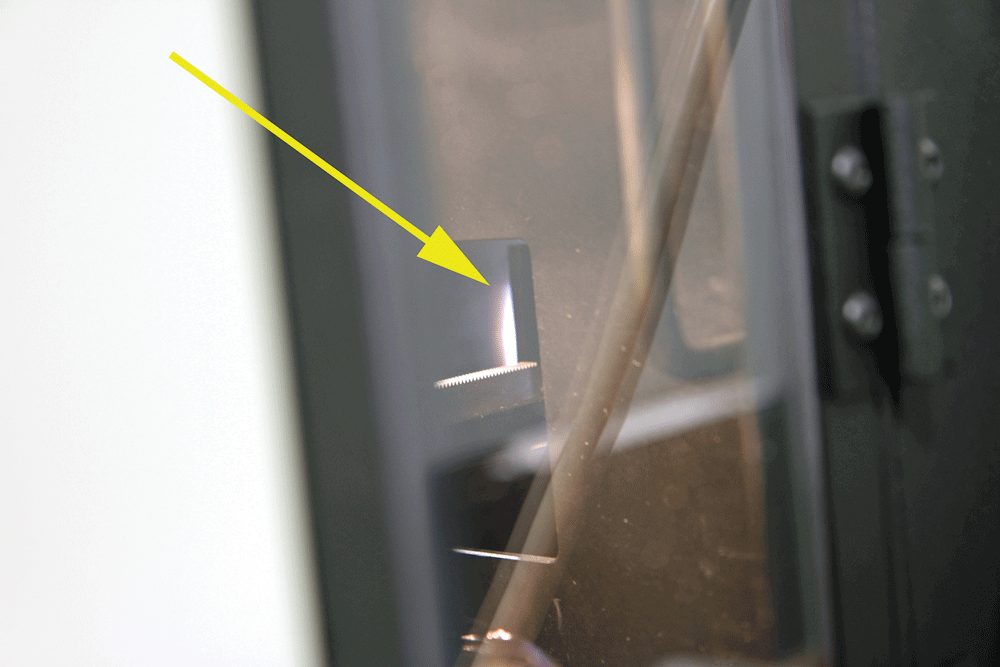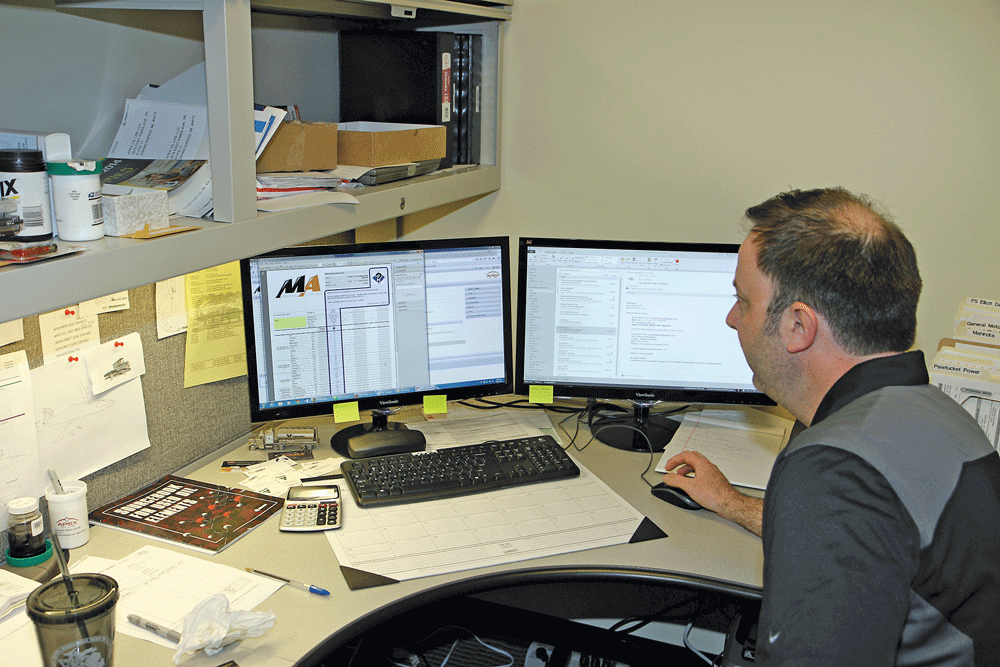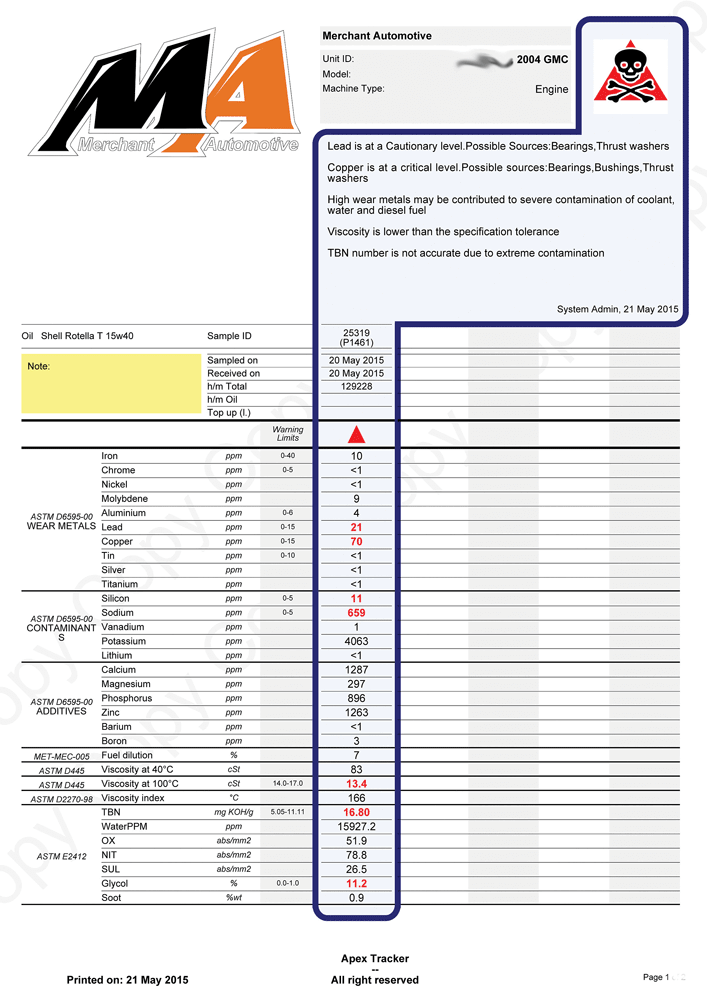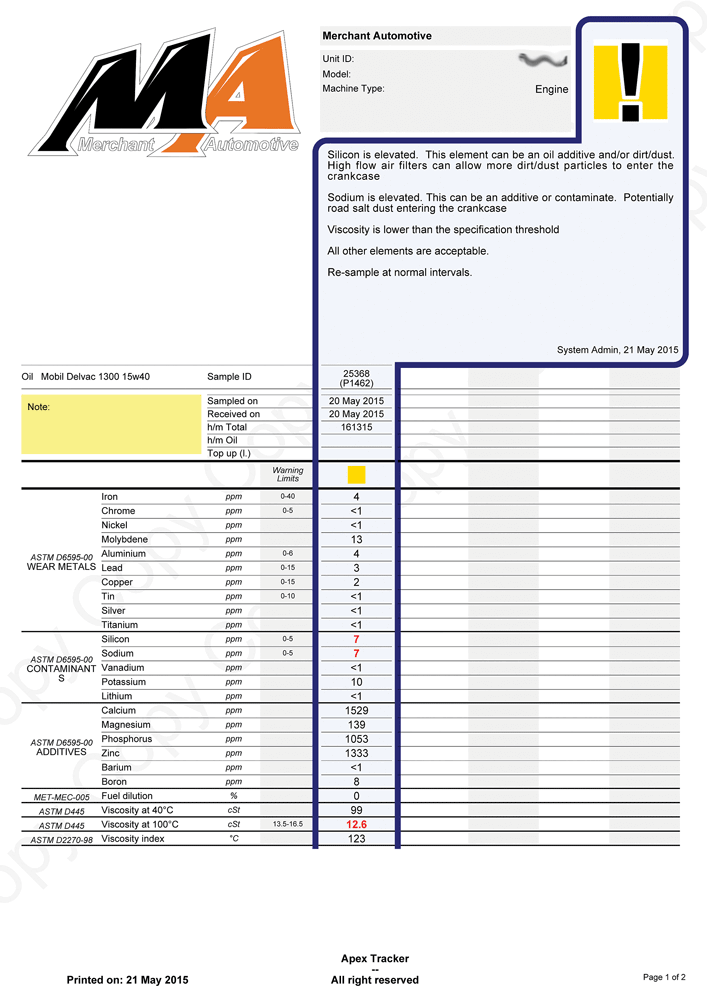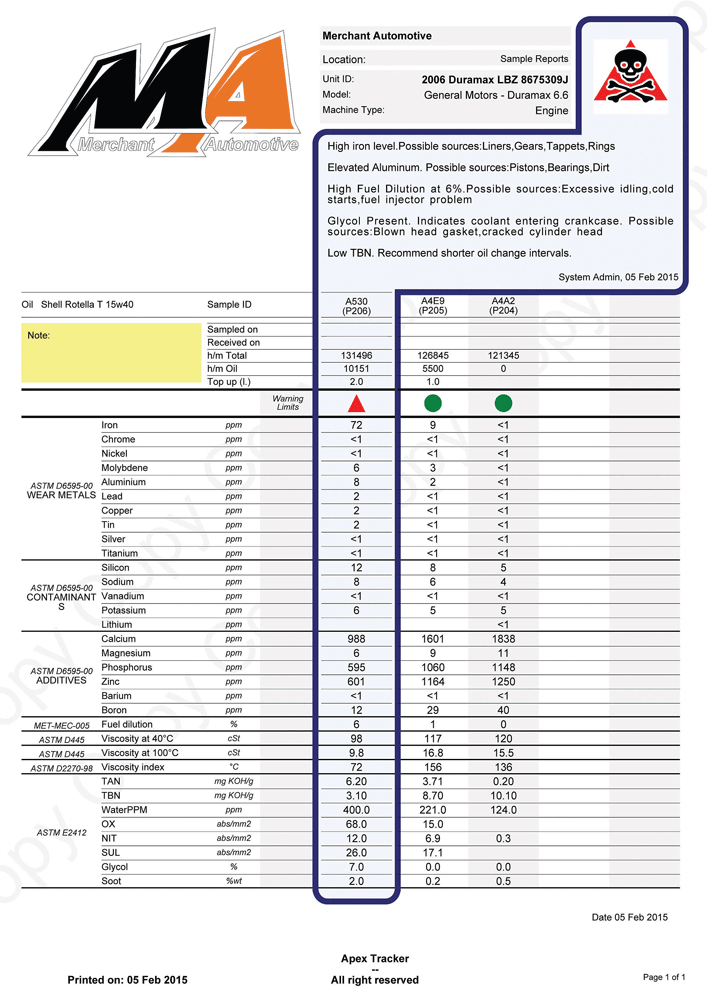 With generic oils for diesel engines costing more than $5 per quart and high-end brand name oils going for $10 or more per quart, it can be expensive to maintain your truck. So, how can you know when it is the proper time to change the fluids? The team at Merchant Automotive in Zeeland, Michigan, has teamed up with Apex Oil Lab in Grand Rapids, Michigan, to offer an oil analysis for the diesel industry at a reasonable price.
The Apex Oil analysis kit includes a sample bottle, shipping container, and pre-paid return envelope for you to sample your engine, transmission, transfer case or differential and send off for analysis. You can fill the sample bottle while draining the fluid/oil during a regular service, or you can use a vacuum pump (available from Apex or Merchant) to draw the fluid out through the dipstick tube directly into the sample bottle if you are between services.
Once the crew at Apex Oil Lab receives the sample, they log it into the system and give it a unique identifier in their system so that it can be tracked throughout the process. Typically, test results are completed within 24 hours. The lab can analyze motor oil, automatic transmission fluid, manual transmission gear oil, transfer case oils and gear oils.
The analysis covers basic items including: measurement of wear metals, contaminants, additives, viscosity index, fuel dilution, soot, glycol, oxidation, nitration, sulfation, water percent, TAN (Total Acid Number), TBN (Total Base Number) and particle count so that you will know exactly what is in the oil you are relying on to protect your truck's vital components. When wear metals like iron, copper, tin, and aluminum are present in high quantities, it is a sign of significant engine, transmission or gear wear that could lead to catastrophic results if not repaired. Apex Oil Lab also maintains your information so that past analysis can be compared to current results to see any trends develop before they become problems.
Follow along as we tour the Merchant Automotive shop with lab owner Jason Rainey and technician Jake Phaff as they take an engine oil sample from a customer's truck to submit to Apex for analysis, and watch as the technician uses a new suction tool to extract a sample through the dipstick tube from another customer's truck that rolled in with major engine problems.
You can use an oil and fluid analysis to determine the proper service interval for your particular circumstance rather than relying on an arbitrary schedule and wasting resources by changing oils prematurely or by causing damage to your engine or drivetrain by waiting too long when the oil's protection capability has already broken down. If you want a good idea of what's happening inside your engine and driveline, without tearing down the parts, an oil analysis will help you make educated maintenance and repair decisions. DW
SOURCES
Apex Oil Lab
844.APEX.OIL (273.9645)
apexoillab.com
Merchant Automotive
866.399.7169
merchant-automotive.com