"I never planned on building a 12-second, 7.900-lb. truck," laughs Jake Enos, owner of Irate Diesel Performance. "We just started adding parts to an old 240,000 mile '02 7.3L, and things just kind of went from there." The build began with some engine work in the form of ARP head studs, Smith Brothers pushrods, and Irate's own valvespring kit. "We left the whole bottom end including the camshaft stock, because that's what most customers do," says Jake.
"I never really started out planning on building a 12-second, 7.900-pound truck."-Jake Enos
T4 Conversion
Just because the short block was stock didn't mean that Jake was going to take it easy, so a whole host of power-producing parts was added to help the 7.3L climb well past its factory 250-hp rating. Irate Diesel makes a kit that mounts T4-flanged turbos to the old trucks, so the first thing that went on the engine was a 67.7mm S400 turbo from BorgWarner, along with Irate's intake and downpipe. The 4-inch exhaust continues on under the truck and exits out a 6-inch stack in the bed.
Fuel and Oil
In addition to improved airflow, the whole fuel system on the truck also received a makeover. Irate put together a competition fuel system using a Fuelab pump and regulator, that's set at a serious 70 psi. The reason for the big fuel is simple, as the stock high-pressure oil pump (HPOP) was ditched in favor of a Swamps Diesel Gen3 pump, which fires huge by big 350/200 injectors from Full Force Diesel. Tuning is performed through a Hydra chip, with a set of tunes from Gearhead Automotive Performance.
Cryo Treated Trans
With an estimated 600 horsepower on tap, the factory drivetrain and chassis needed help in getting everything to the ground smoothly, and without breaking. The 4R100 transmission build started with a triple disc torque converter from Precision Torque Converters. From there, the rest of the Ford automatic was rebuilt, with a number of internal upgrades. The factory input shaft, drum, and overdrive planetary were all upgraded, and the intermediate and output shafts were cryogenically treated for strength. Jake also built his own traction bars at the shop, and upgraded the front outer axle shafts after a hard launch grenaded the factory axles.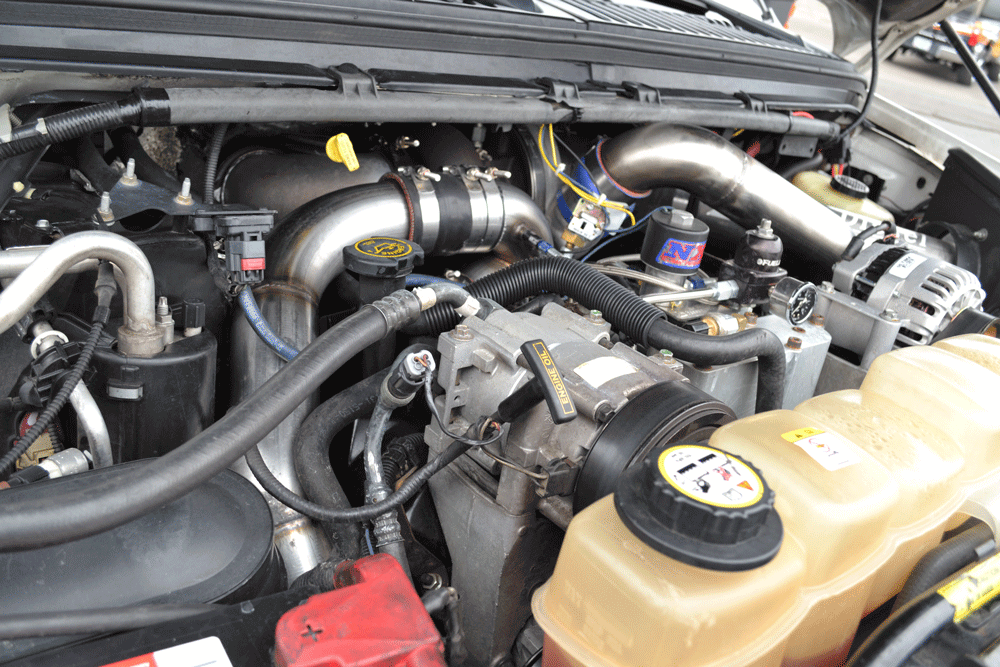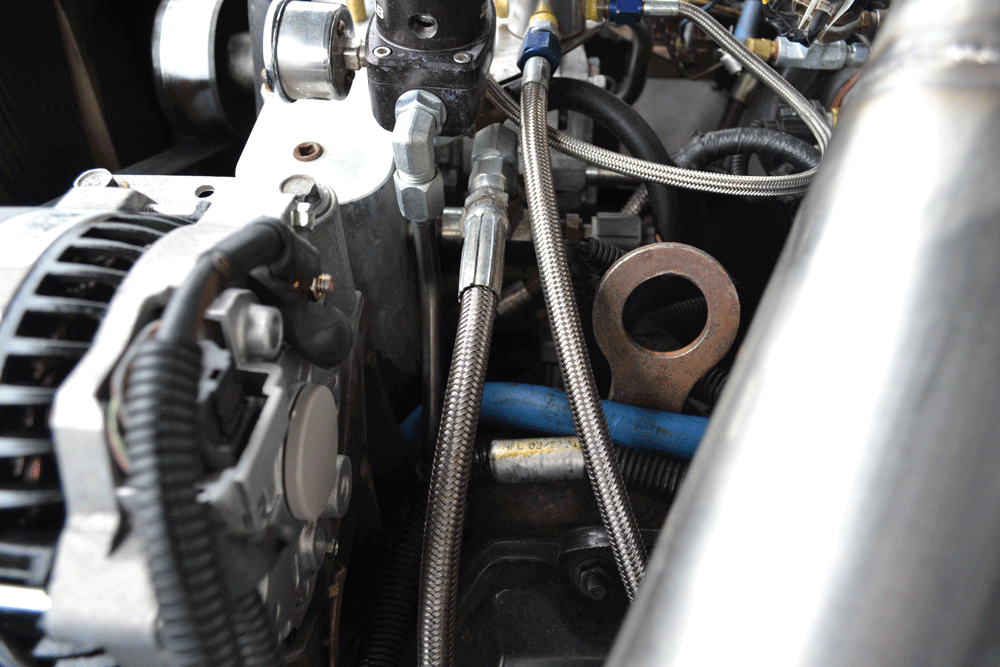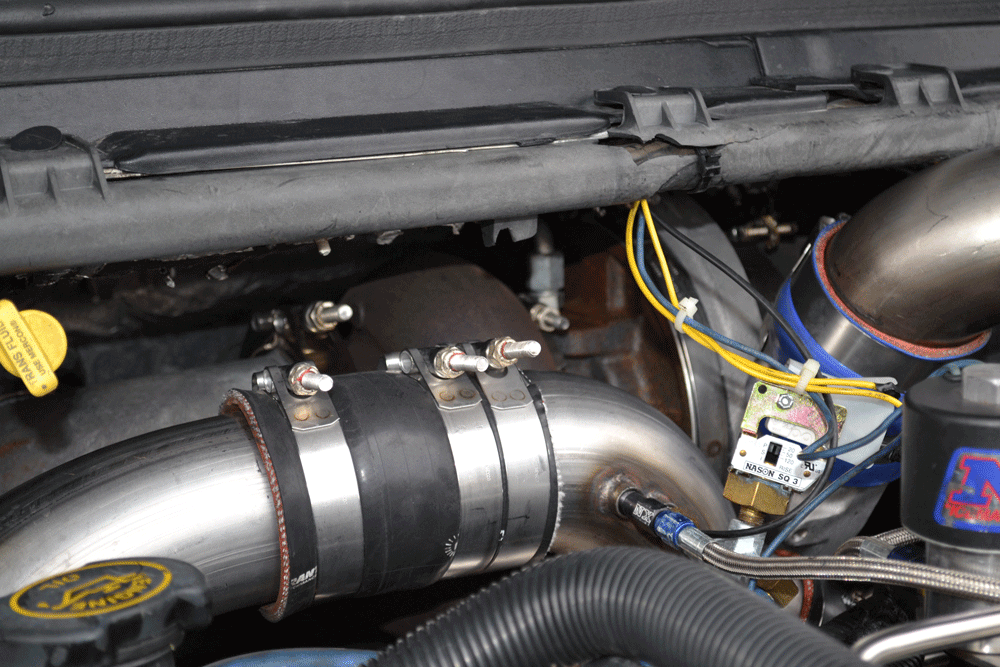 More to Come?
"We've made a lot of laps down the dragstrip after we finished the truck, and we were pretty surprised to see that not only did it run 12s, it ran close to mid 12s," says Jake. With a best of 12.68 at 103 mph at the track, the 7.3L has surprised many unsuspecting hot rods. With the truck running 12.60s, adding some nitrous to dip into the 11s was just too enticing, so a Nitrous Express kit was added. With a no-nonsense 0.110-inch jet, the Ford picked up a huge 9 mph along with nearly a half-second, with a 12.20-second 112-mph pass.
 "A hard launch grenaded the factory axles"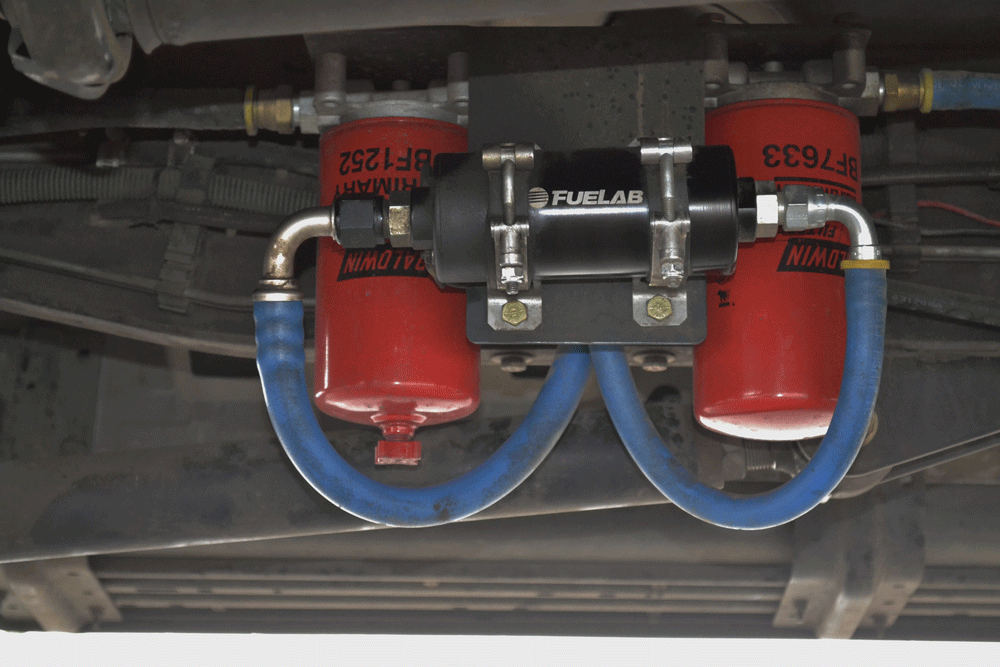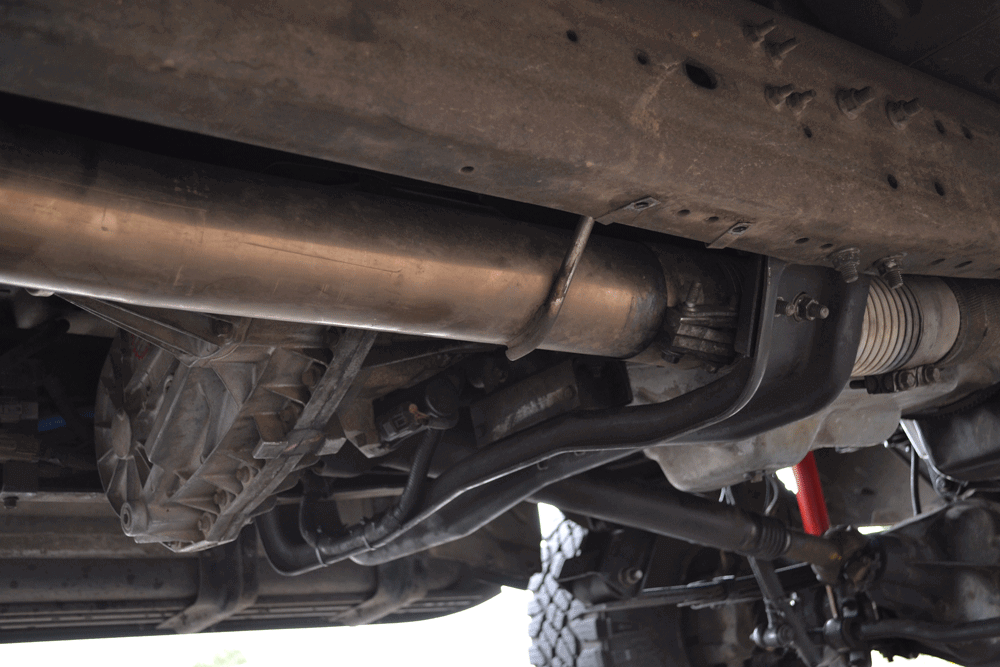 So is Jake done? Heck no. The 4R100 wasn't able to keep up with the added power and had shifting issues on the 12.20 run, so he's currently in the process of converting the valve body to a manual-shift option and adding some drag slicks to try and get the 60-foot times down on the bottle. "I also want to hit the dyno, and shoot for 800 to 1,000 rear-wheel horsepower," says Jake. "I know I might blow it up, but at this point, it owes me nothing, and I'll never know how far I can push a 7.3L until I try! DW