Most modified diesel trucks usually fall into two categories: show and go. Pickups with huge lifts, wild suspension, and lots of chrome often have a powerplant that is relatively stock, usually with some sort of intake, exhaust, and programmer combination.
On the other hand, fast trucks often aren't the cleanest vehicles in the world; the trial and error that goes into making power usually creates a mess of wiring, endless turbo combinations, and a fair share of scars from broken parts.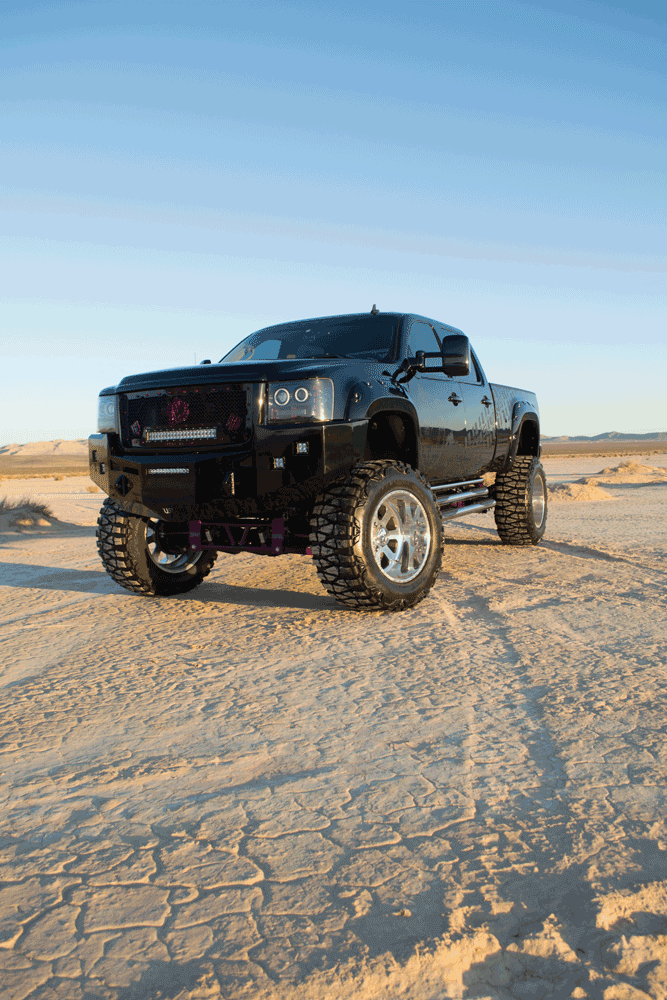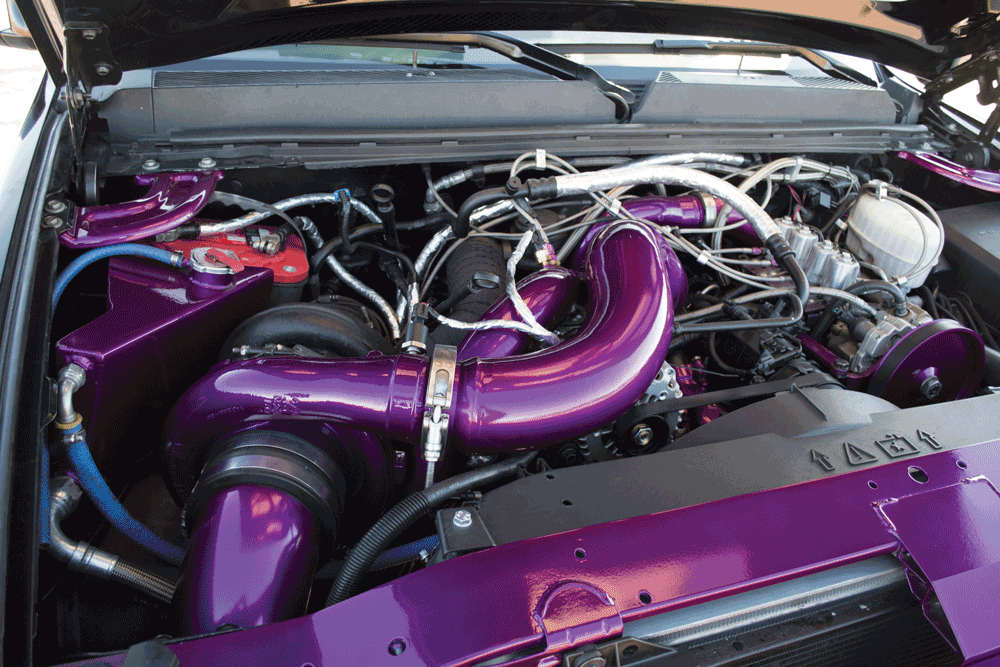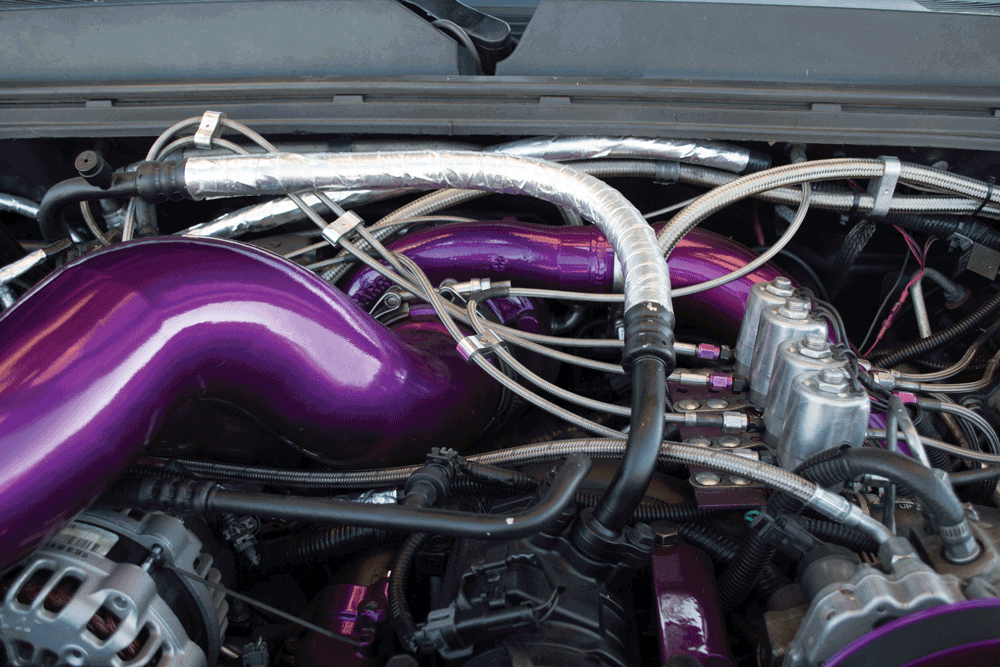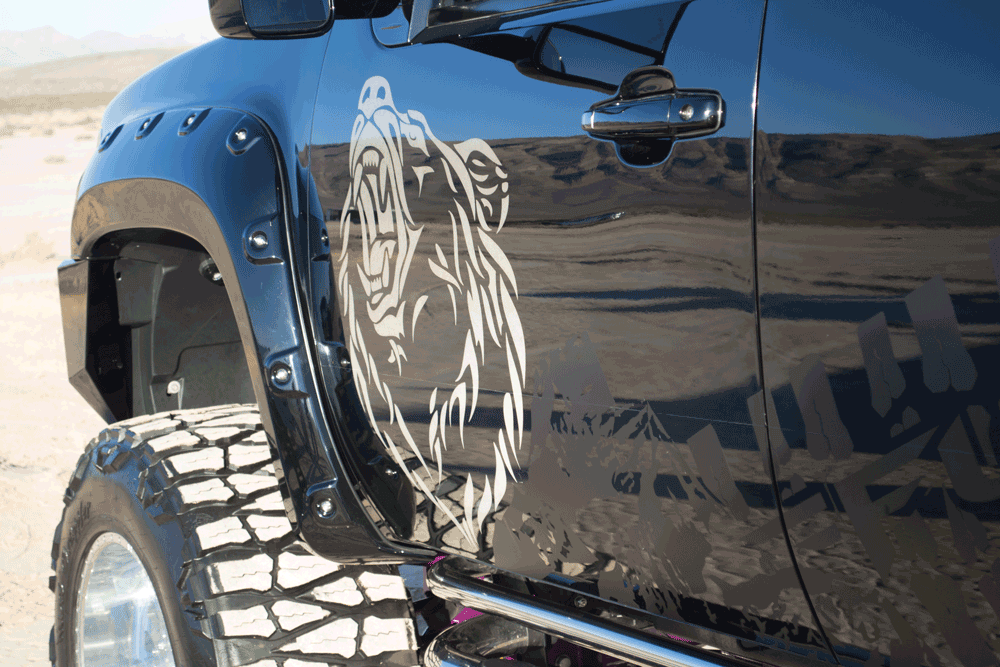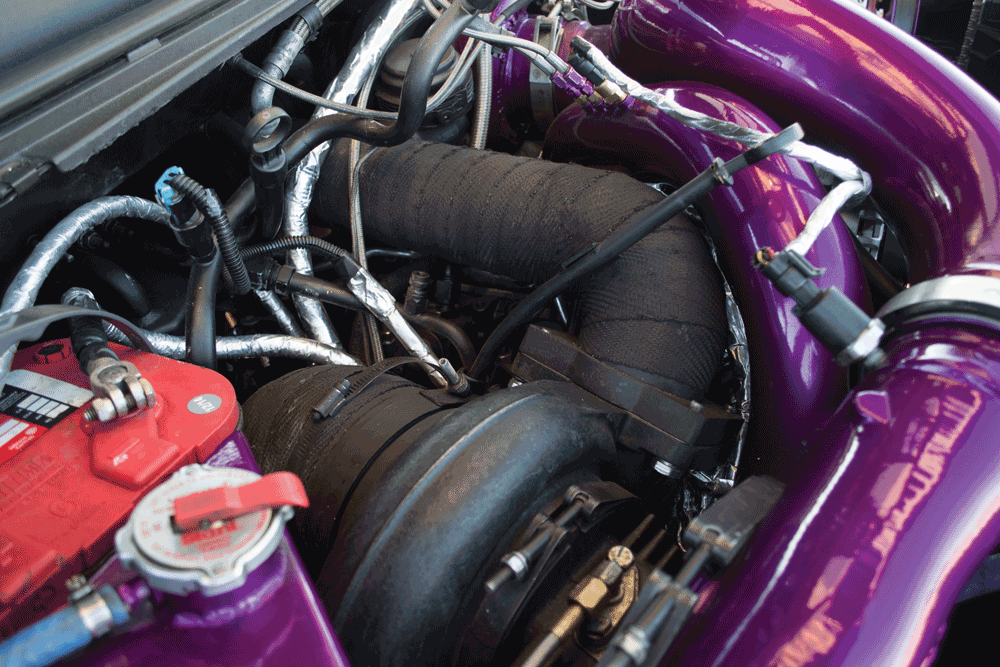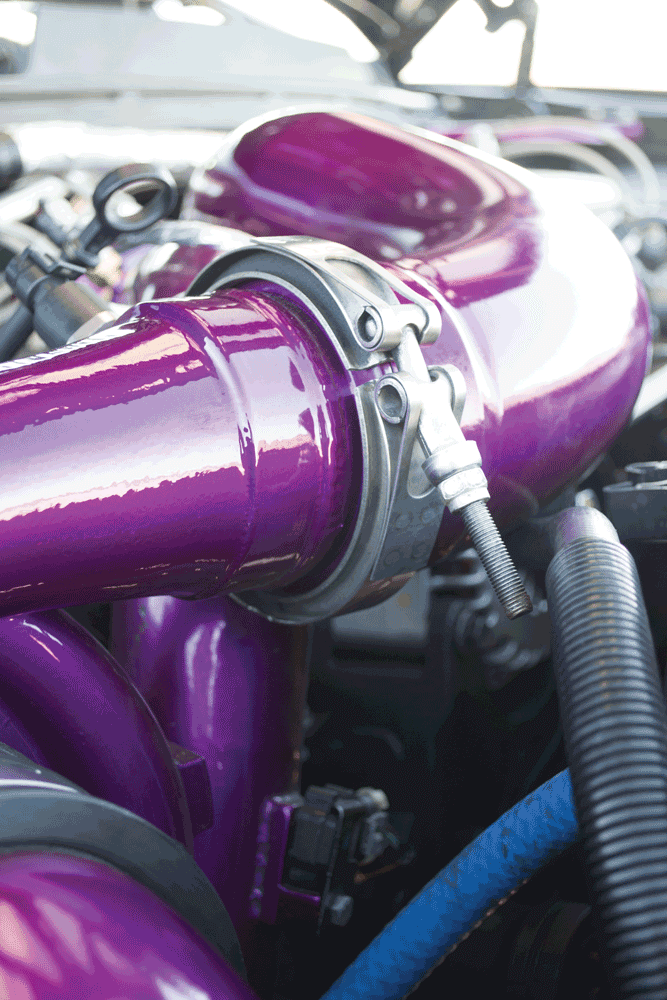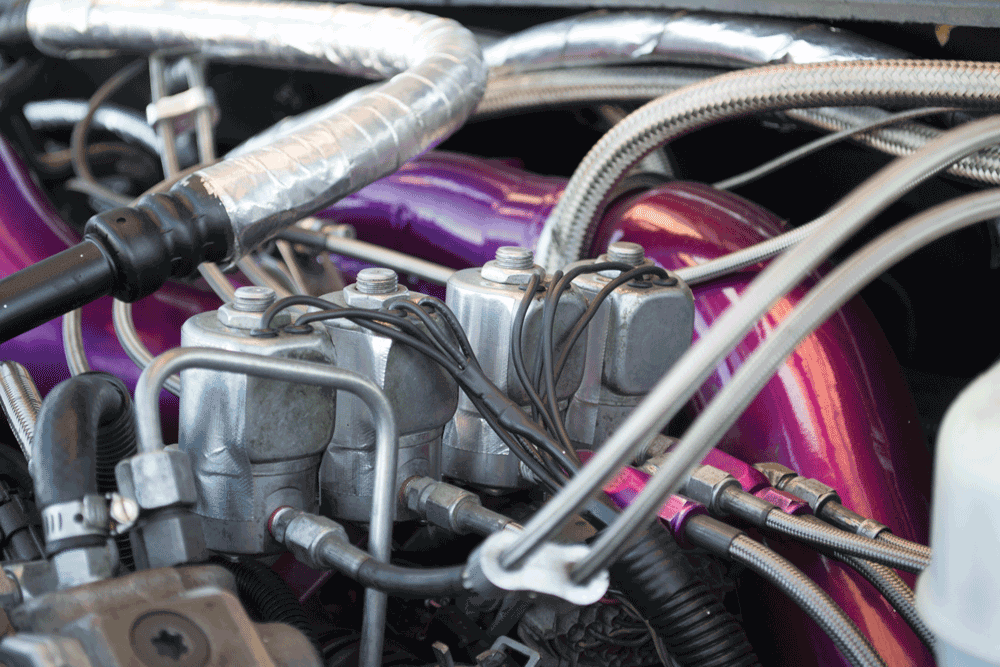 This is why when we first saw Trent Clark's '07 GMC 2500 we knew it was something special. Obviously, we could tell by the wheels, tires, and huge lift that the truck had been modified, but it was the 1,000- plus horsepower rating that really got our attention. Far from building a bolt-on truck, the Calgary resident had spent the better part of a decade making his GMC into a fire-breathing monster that has been aptly nicknamed "The Bear."
STARTING SMALL…
What started out as a "small power increase" under the hood turned into a 1,020-horsepower monster of a 6.6L Duramax that incorporated all the best parts in the build. The engine itself was built by Curtis Halvorson of Extreme Engine Development and features an extremely strong bottom end. After being bored and blueprinted, the block was fitted with billet main caps and a stud girdle from SoCal Diesel. The crankshaft has been internally balanced and fitted with Carrillo connecting rods, along with flycut and coated pistons from SoCal Diesel.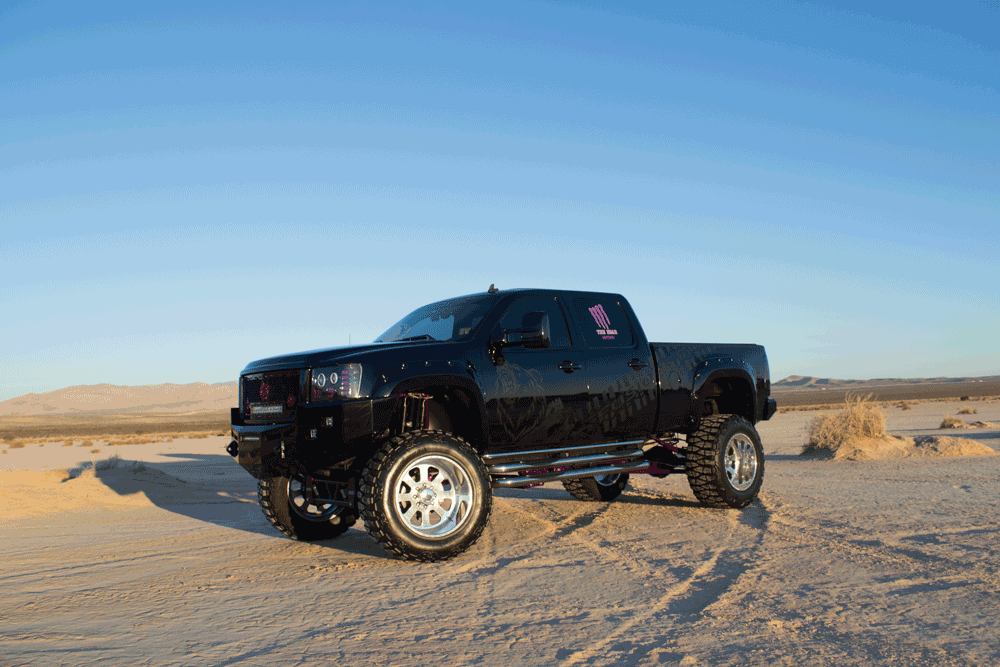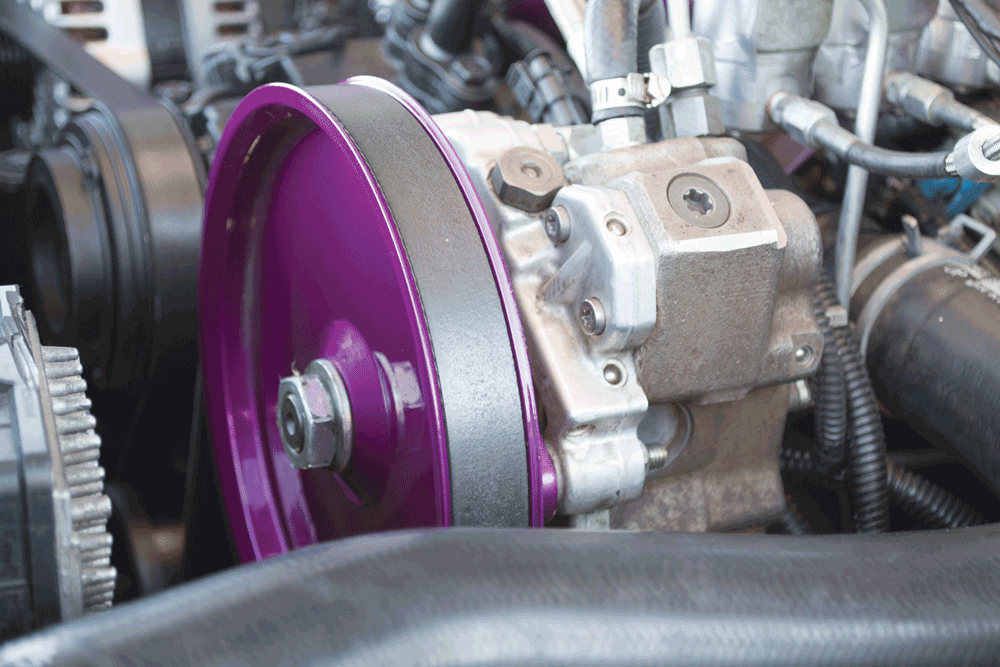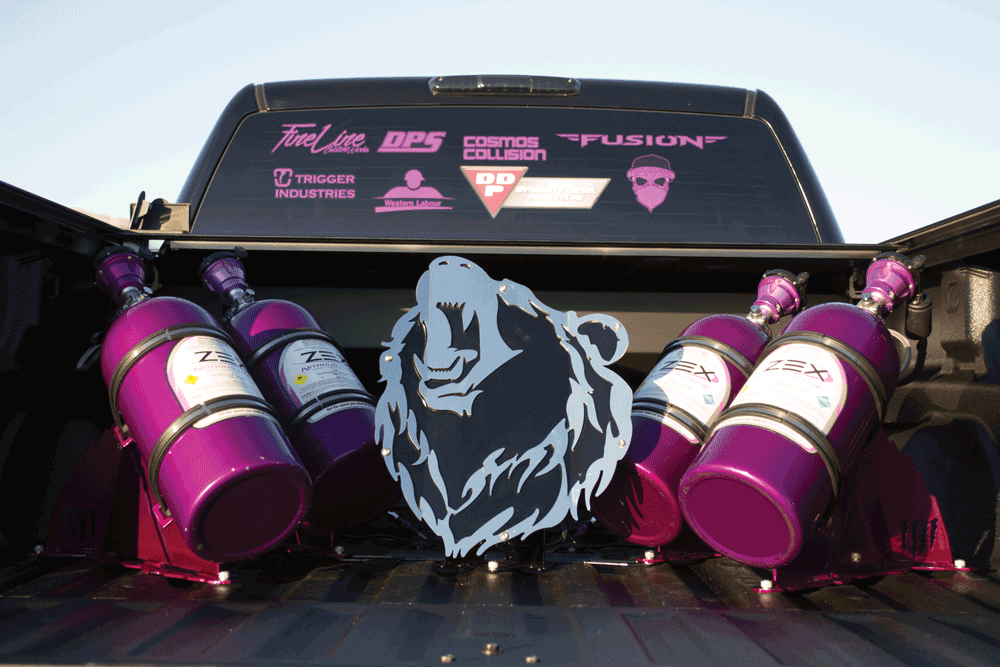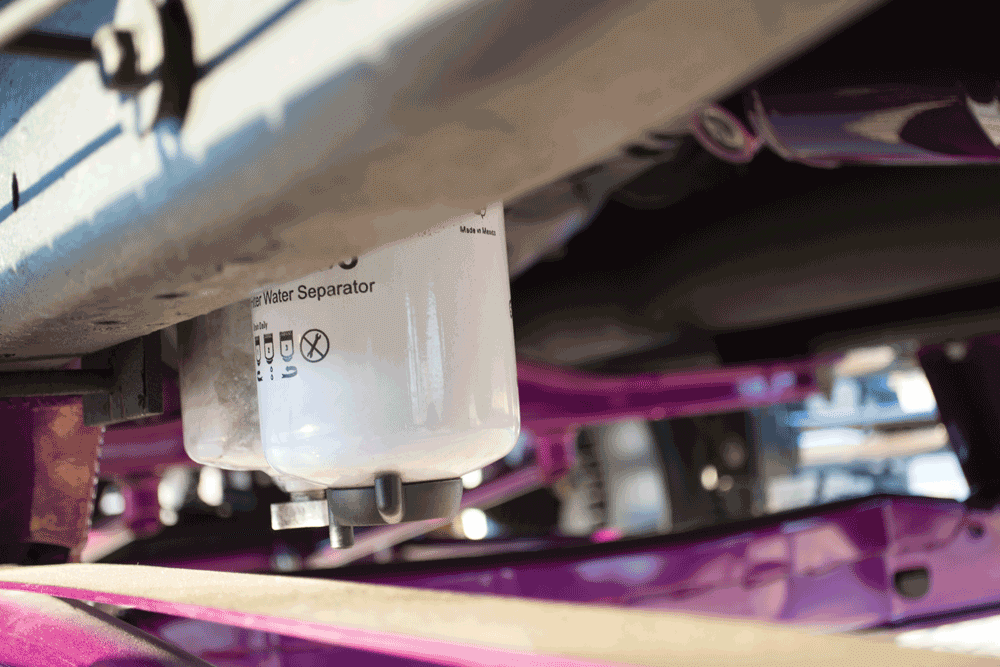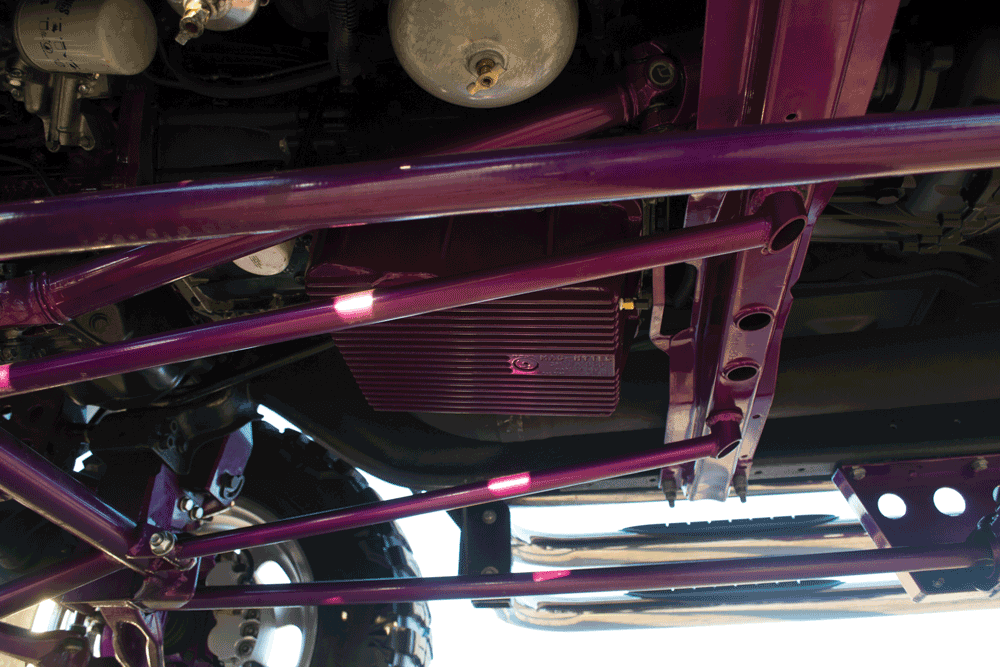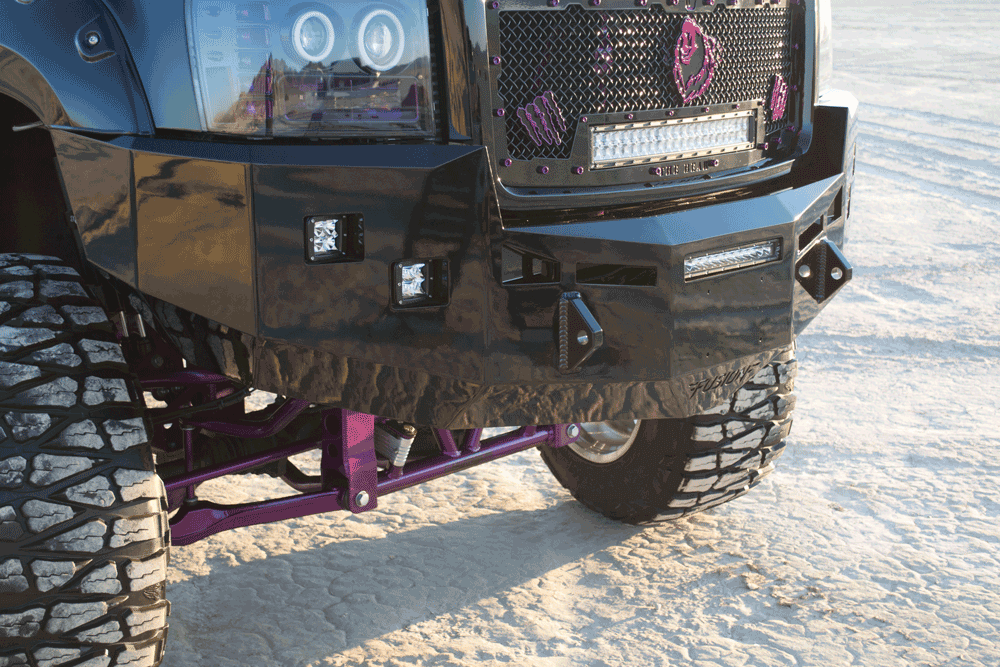 The camshaft is a custom Stage 3 design from Extreme Engines, and the heads received a Stage 2 CNC port from SoCal Diesel and a rocker stud kit with custom springs and titanium retainers. Chromoly pushrods bump the valvetrain open and closed, while ARP 625 head studs secure the O-ringed heads to the block. The fore and aft sections of the engine have also been upgraded with a Super Damper and flexplate from SoCal Diesel.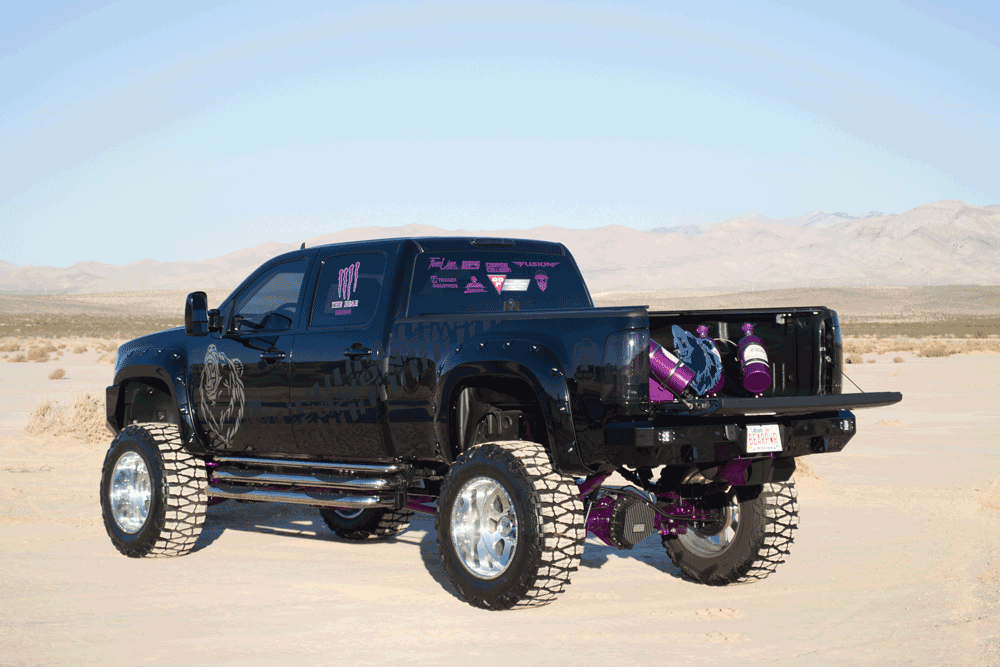 With a longblock that was ready for maximum power, Clark set about acquiring equally serious power parts. He chose to go with a compound turbo system that was built by "Idaho Rob" Coddens at Adrenaline Truck Performance. The turbos ramp up to an impressive 96 psi of boost thanks to a Garrett 4094 and 5541 turbo setup. Clark didn't skimp on the fuel system, adding a FASS lift pump to send fuel to a PPE Dual Fueler setup and out through highly modified injectors from Dynomite Diesel Performance, which have bodies that flow a whopping 275% more, along with 200% nozzles. Installation of the monster engine (as well as a number of other modifications) was performed by Corey VandeNobelen of Diesel Performance Specialists.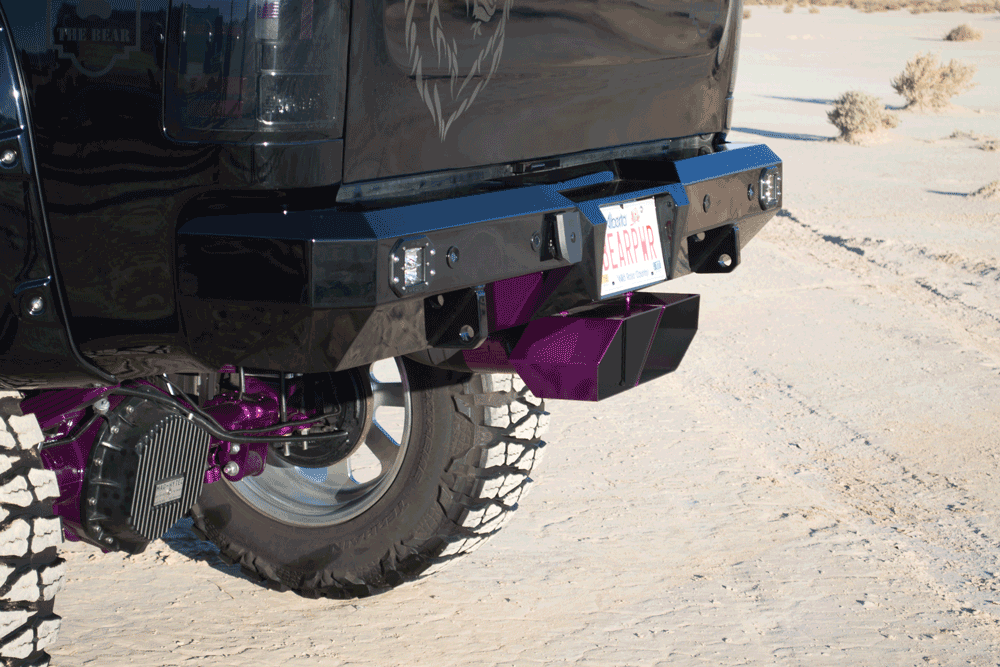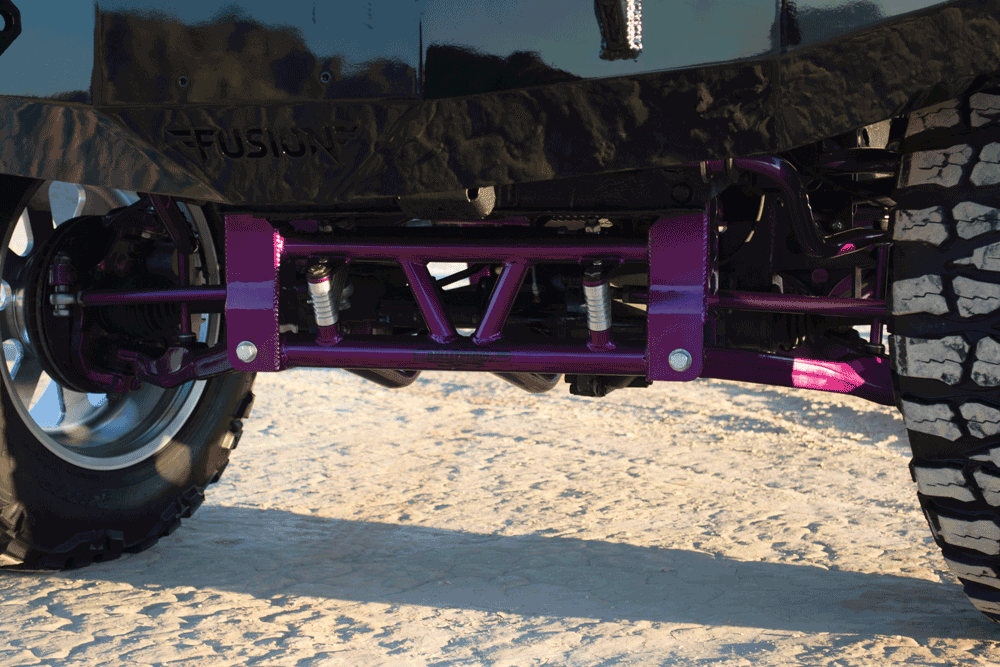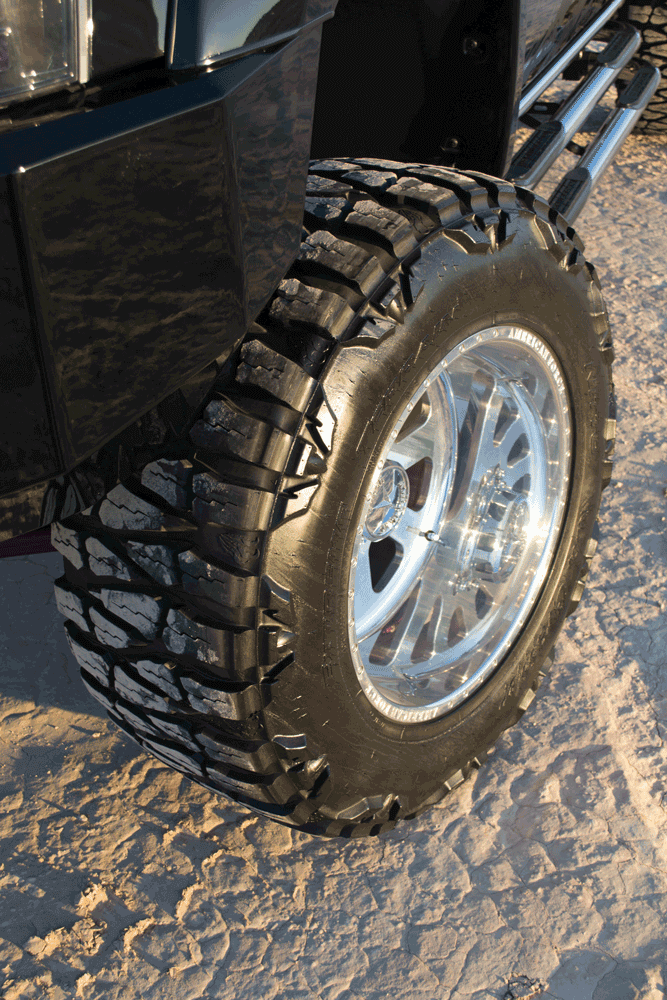 With more than 1,000 hp on tap thanks to custom tuning by ATP, and nearly twice that much in torque, it should come as no surprise that the transmission also had to be completely rebuilt and strengthened. Diesel Performance Specialists built the Allison 1000 with parts from TCS, SunCoast, and many others. The transmission features billet shafts throughout, a custom valve body, SunCoast planetaries, and a PPE clutch kit. The converter is also from SunCoast, and a Mag-Hytec pan keeps everything cool.
LOOKIN' GOOD
Since the "go" part of the equation had been taken care of, Clark spent the rest of his time making sure his GMC was a top-notch show truck. Vertical elevation was taken care of with a 12-inch Bulletproof Suspension lift kit, along with 40-inch tires on 22-inch wheels. The entire underside of the truck was powdercoat-matched to the same "ZEX Purple" as the nitrous system, which takes up the entire bed: four bottles on the either side of a custom-cut bear by Trigger Industries. The rest of the exterior also received the full treatment, with custom traction bars, bear-etched headlights, a custom grille (also from Trigger), a train horn system, Fusion bumpers, and lightning from Rigid Industries. The interior was modified with bear headrests, a custom switch panel, and purple LED lighting throughout.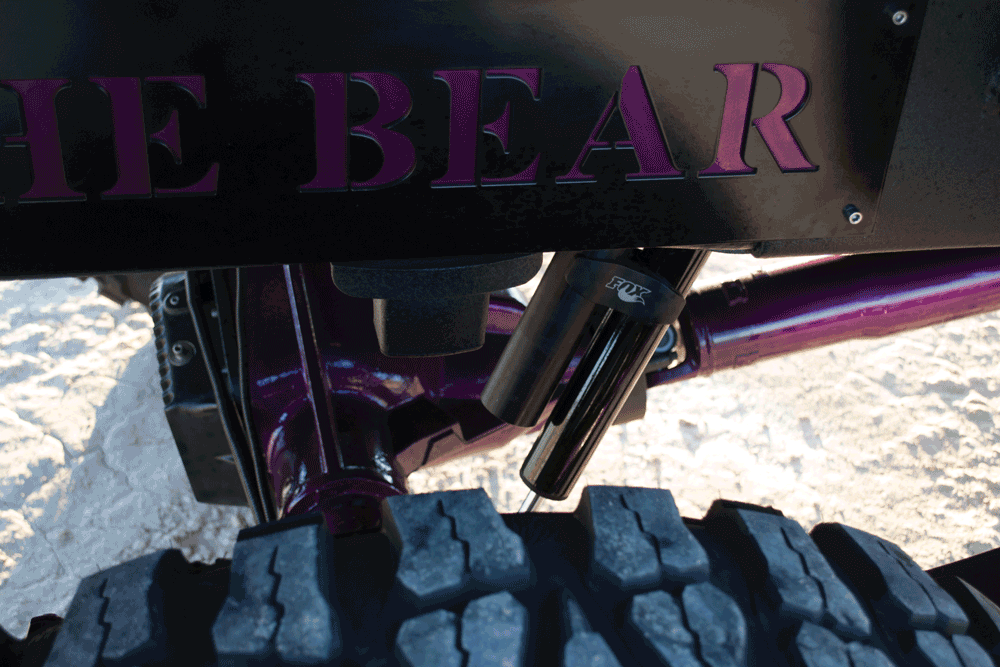 After more than seven years of hard work, Trent Clark has built a truck truly like no other. Equally capable of winning a dyno contest or a truck show, The Bear is in a class by itself. Since Clark is the type of guy who's never finished tinkering, he's already told us he's going to take the truck to SEMA 2017, and plans on taking on all comers at the ATP dyno event later this year. Whether it's on the street, show circuit, or in competition, there's one thing for sure—you'd better watch out for The Bear!