With a company name like the Muscle Factory, Bill Dannels knew he needed to build a car that lived up to his company's name. After taking a spin in buddy Mike Racke's Duramax-powered '70 Chevelle, he knew he had to have one of his own. While Mike's Chevelle was a complete one-off build, Bill decided to keep his '70 SS Chevelle as original as possible, in order to create a resto-classic image that would reflect his El Camino and Chevelle restoration parts business. In addition to the Duramax engine, BIll also slated a manual transmission for the car, because everyone knows that real hot rods have three pedals.
"Real hot rods have three pedals"
The Build
The beginning of the process centered around a rolling chassis, and an '06 Duramax LBZ powerplant. The first hurdle was to fit the engine into the chassis, which was less of a chore than anticipated, thanks to the Chevelle's expansive engine bay. Motor mounts were fabricated by Mike Racke that placed the diesel engine in the frame using the factory Chevelle mounts. Two inches were also trimmed from the bottom of the oil pan, in order to gain clearance, and big block Chevy springs were ordered for the front suspension to support the extra weight. A complete wiring harness and race tune for the engine was sourced from Pacific Performance Engineering (PPE).
"Twin-turbo, manual transmission diesel tire-fryer"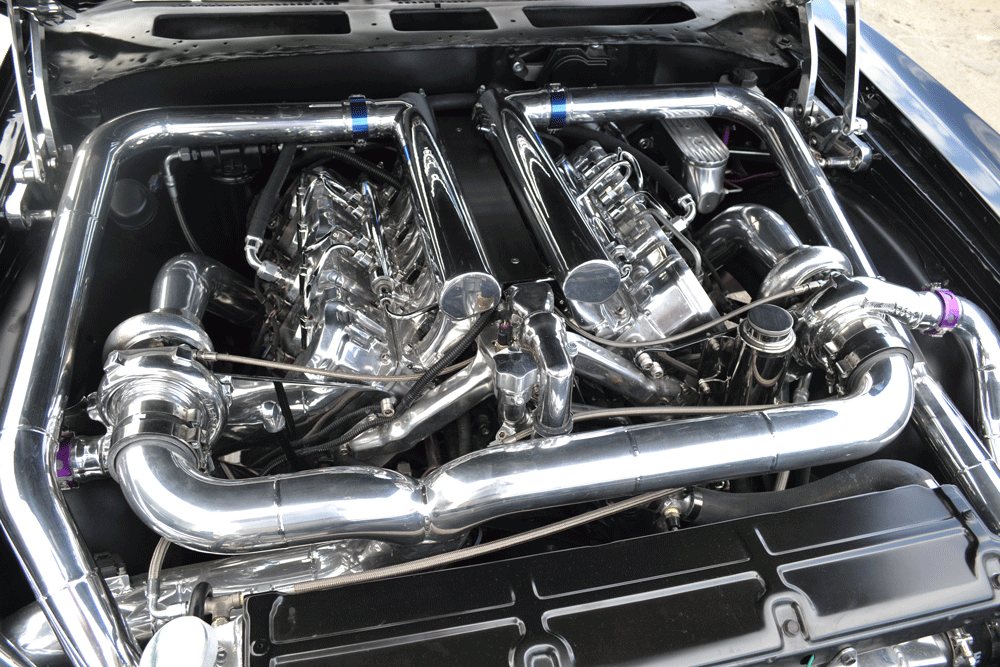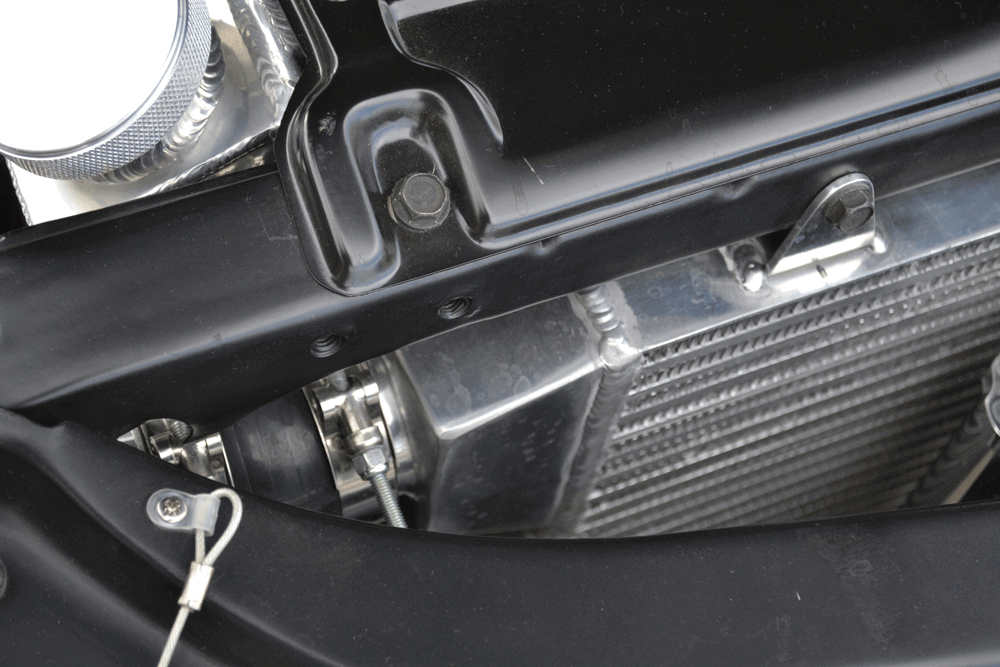 With an estimated 550 horsepower and 1,000 lb-ft of torque, the factory Muncie 4-speed that the Chevelle was fitted with from the factory wasn't going to handle the tuned Duramax. To solve this problem, Bill picked up a G-Force 5R transmission that is commonly used in both road racing and drag racing applications. Helping control the diesel engine's torque is a dual-disc clutch from South Bend Clutch. The rearend was also a clean sheet project, as the factory GM unit was replaced with a Chris Alston Fabricated 9-inch, based loosely on a Ford design.
"06 Duramax LBZ powerplant"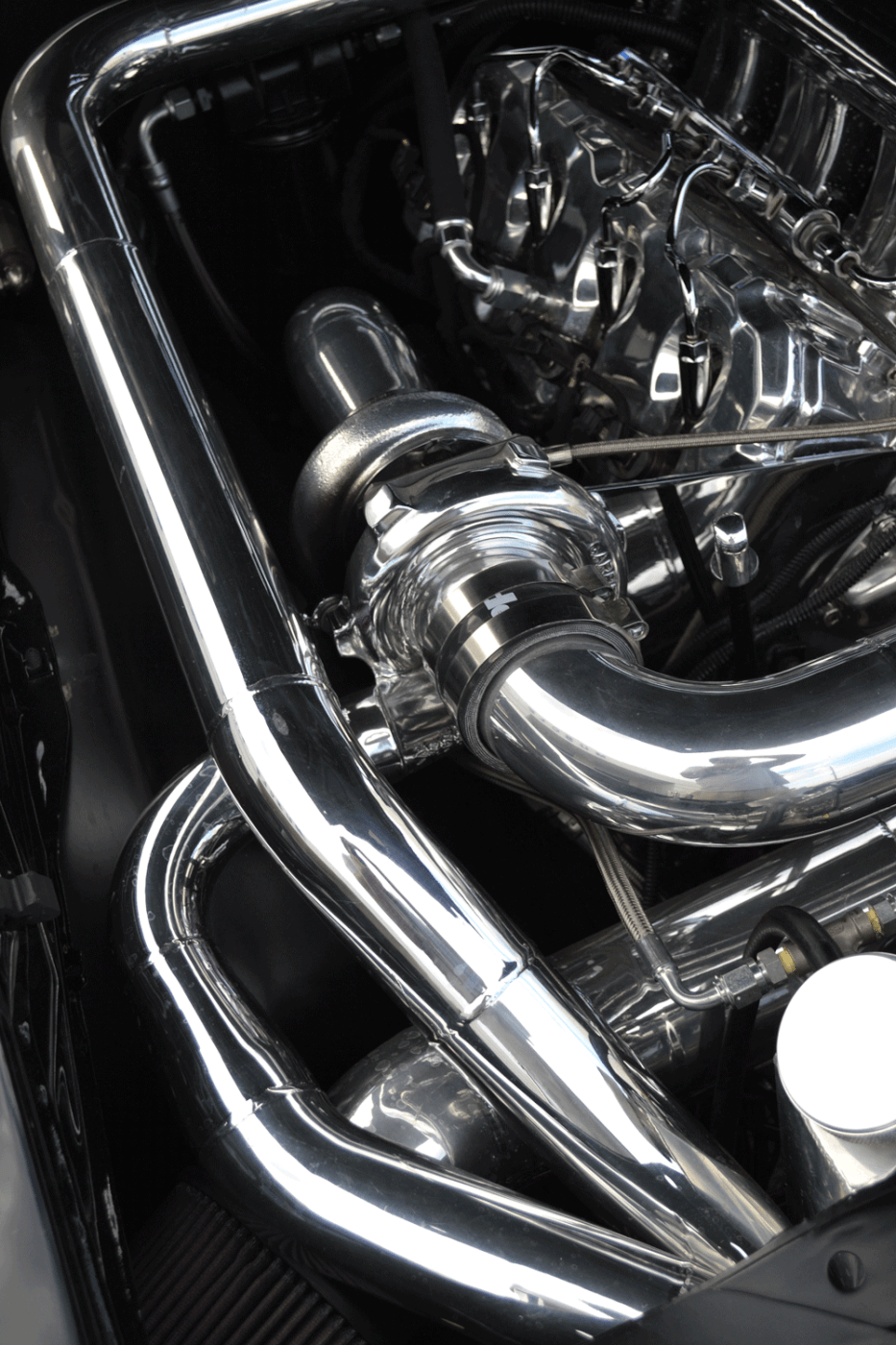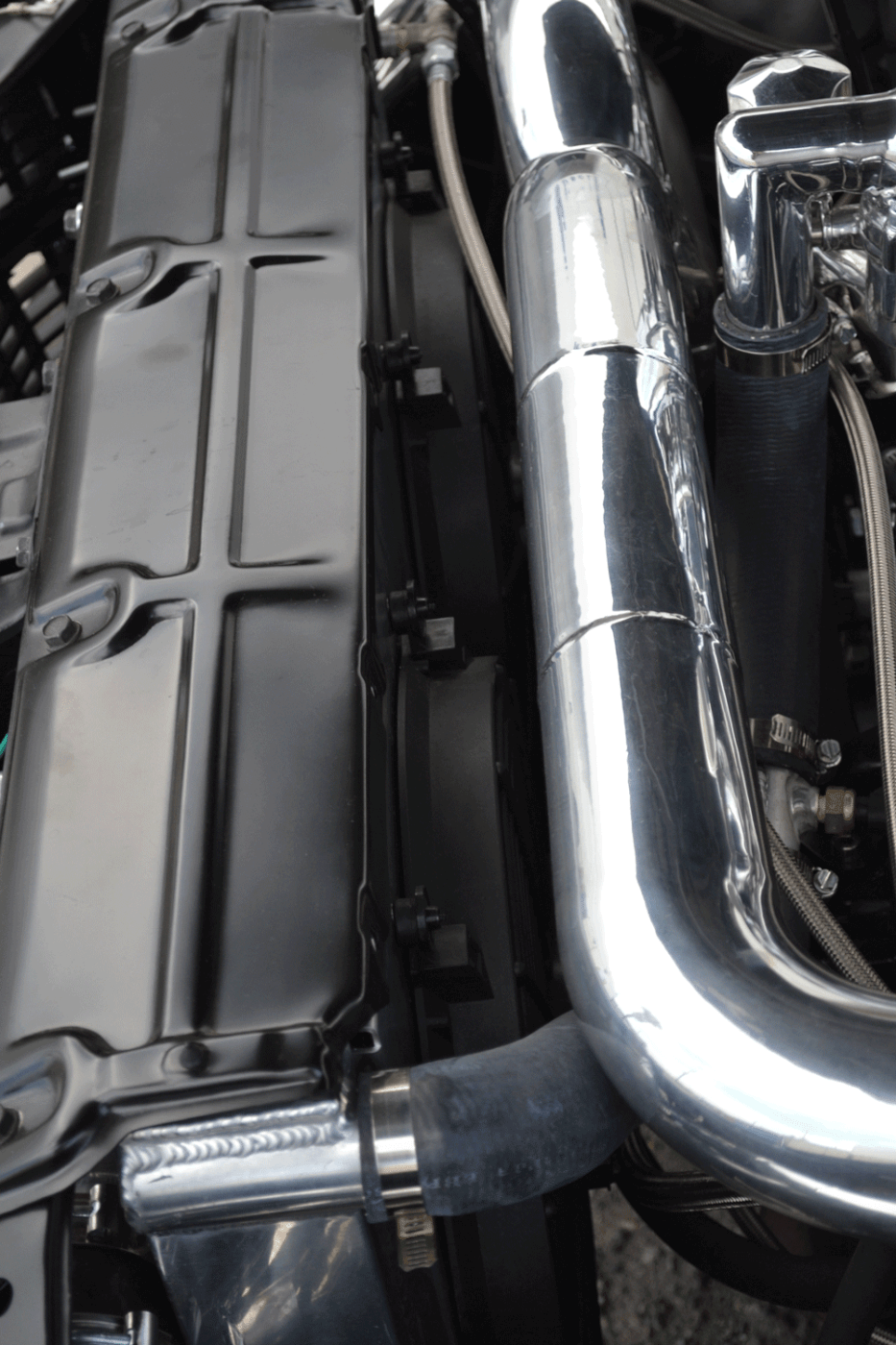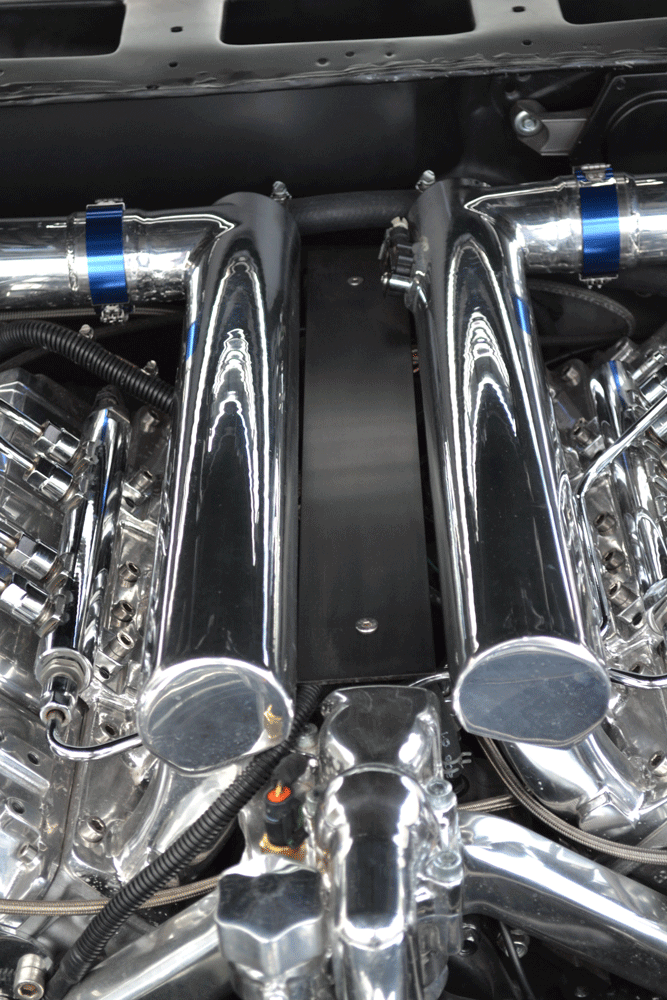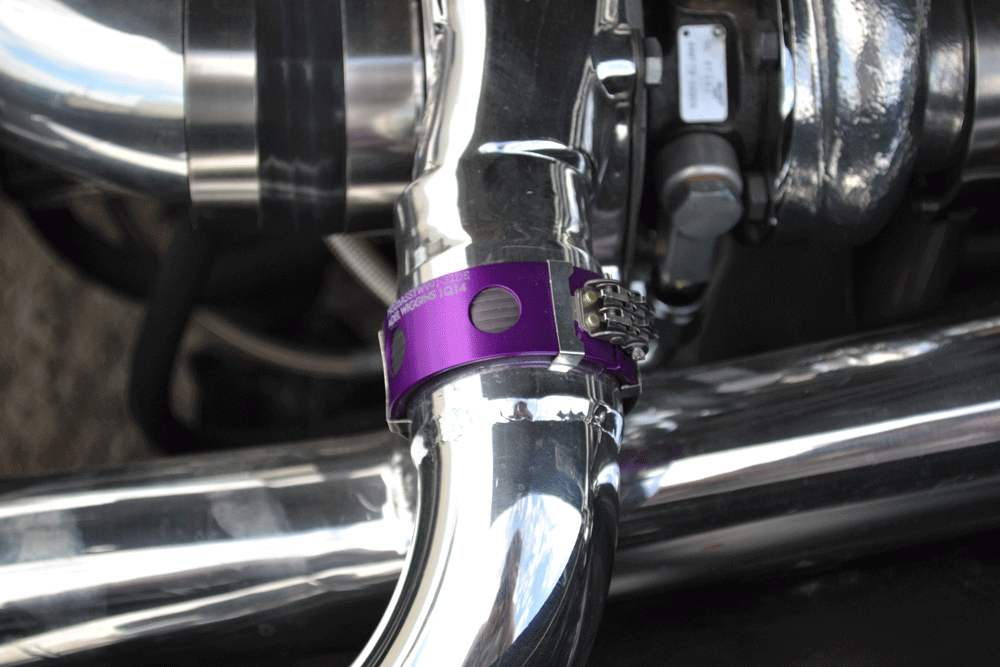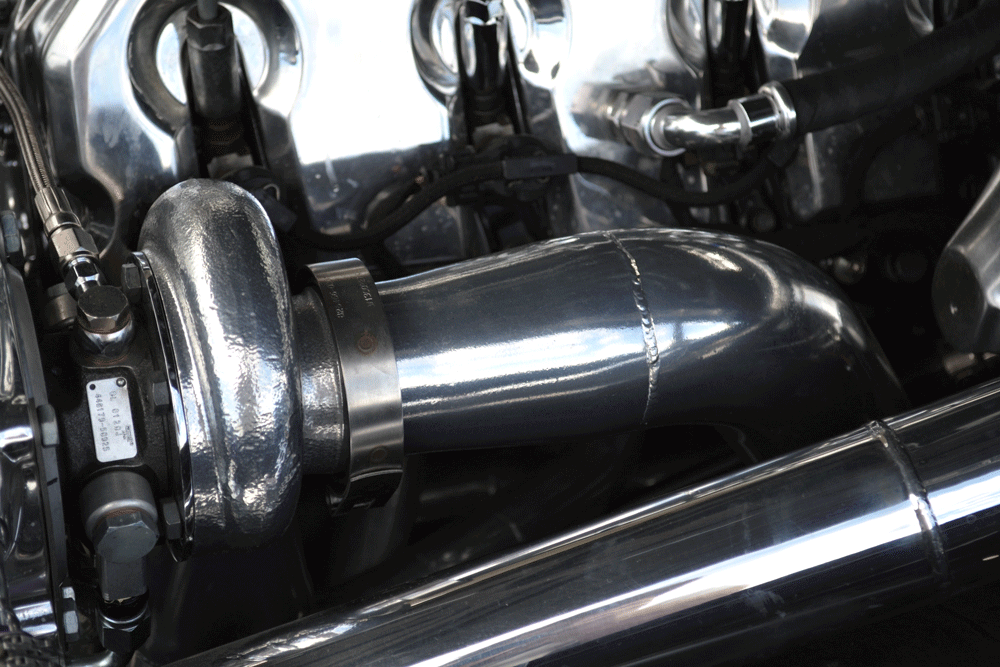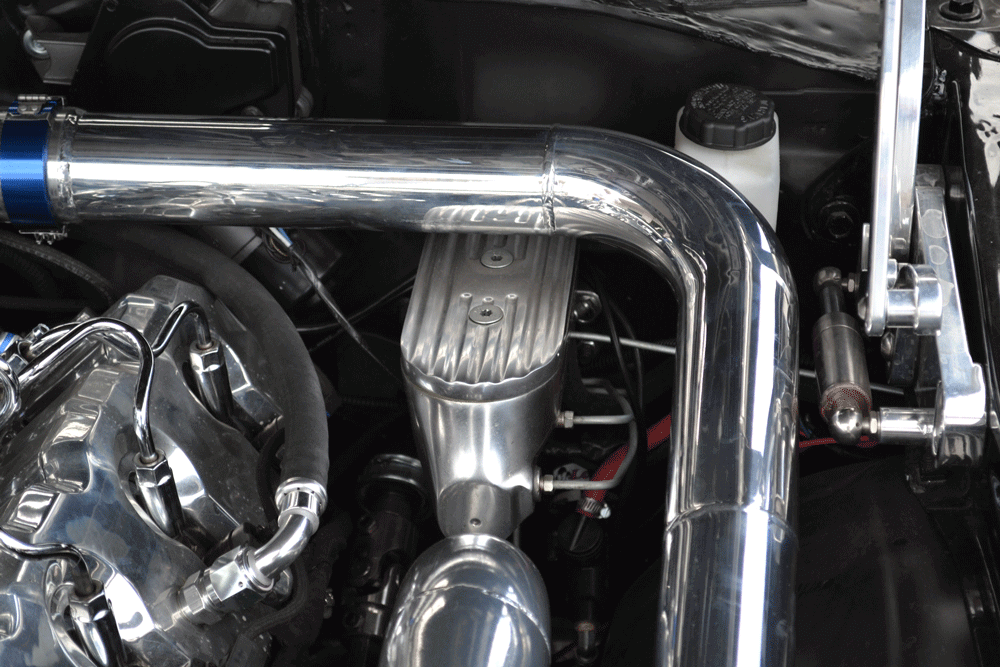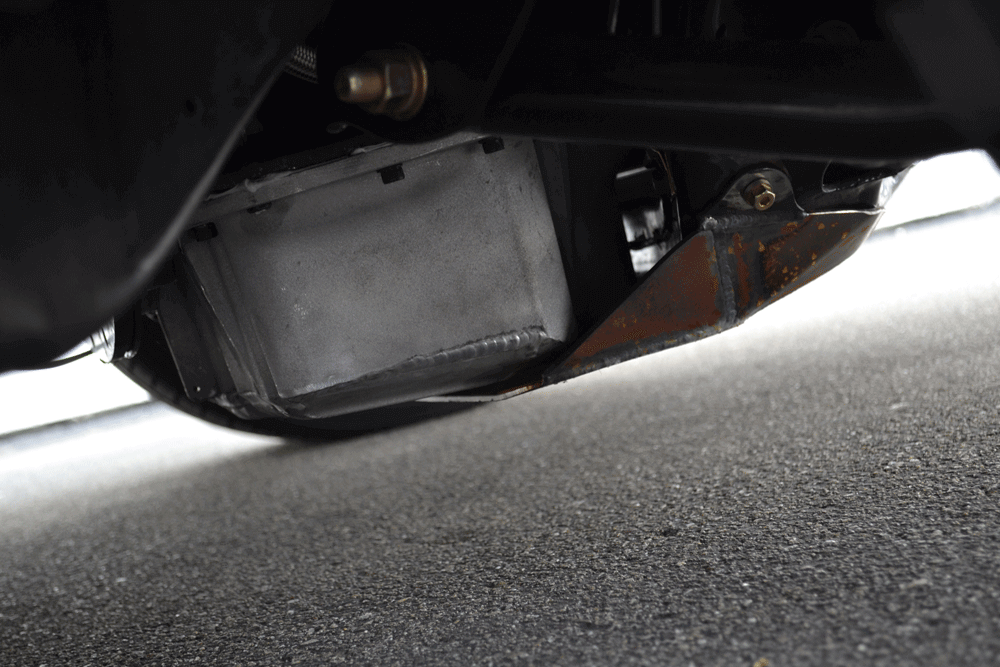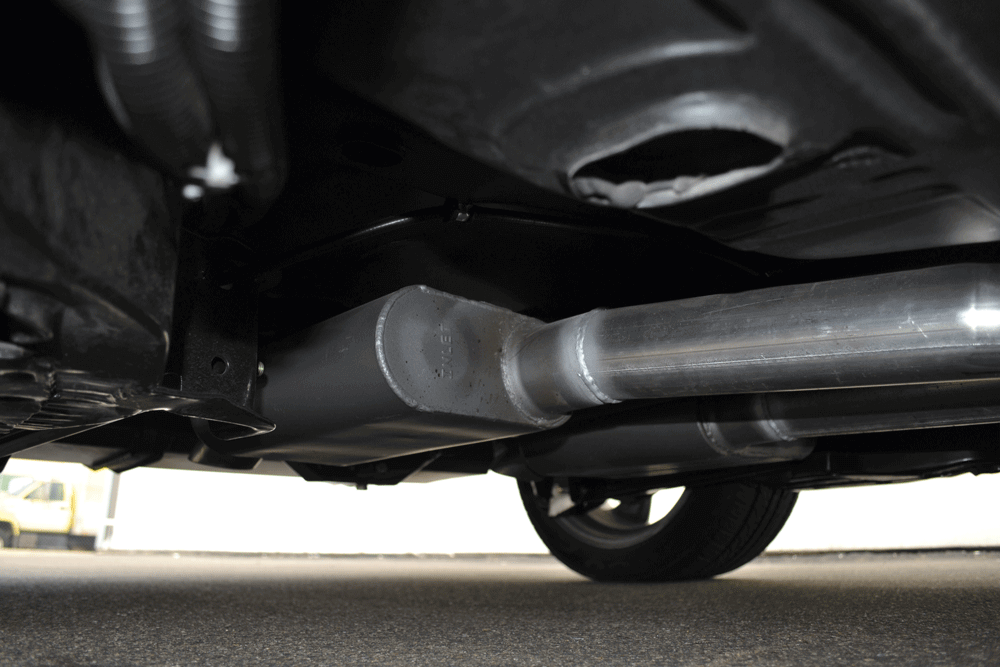 Details
What separates Bill's muscle car swap from the rest of the crowd is the attention to detail when it came to finishing the build. Custom headers fabricated in-house at PPE out of 304 stainless steel mount twin GTX2860 turbochargers, giving the car instant boost with no lag. All of the accessories were moved down and out of the way so the incredible turbo piping could be in full view. From the upgraded Wilwood disc brakes on all four corners, to the custom 18 gallon fuel tank, many one-off pieces grace the Chevelle, yet there's nothing on the car that detracts from its muscle car image. The interior in fact, was fully restored to SS specs, with parts and pieces from Bill's own business.
"Easy 12's in the quarter mile, and more than 30 mpg on the highway"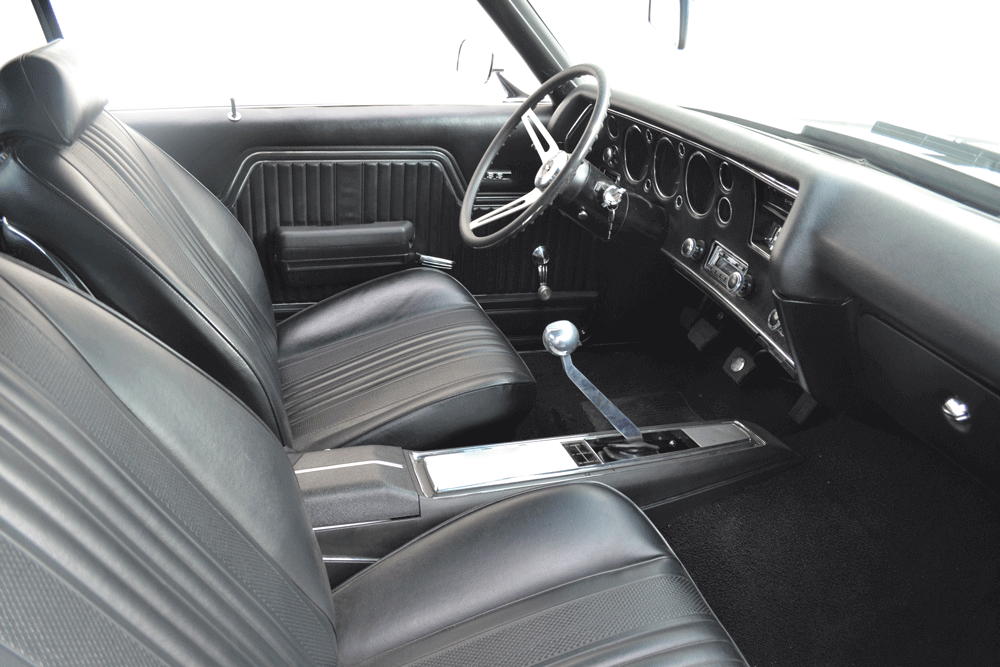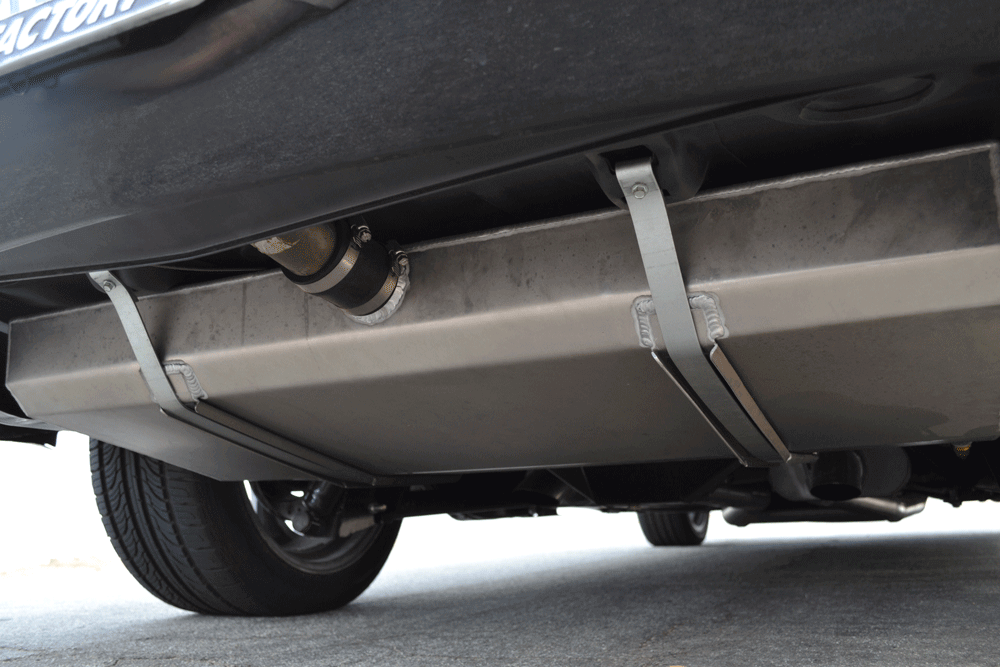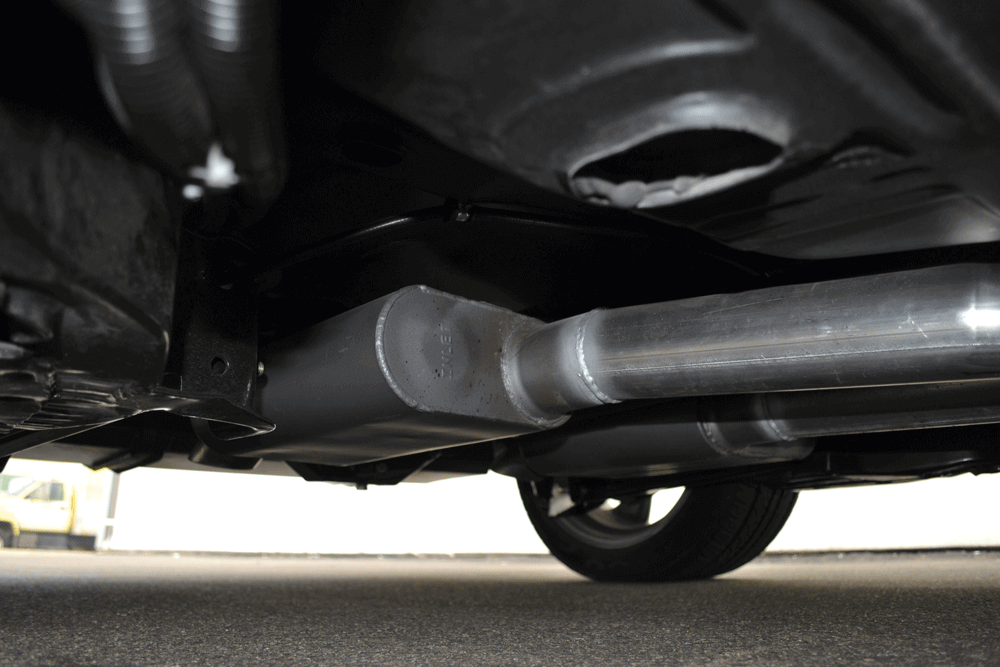 Straight to SEMA
One of the first places the Chevelle went after it was finished was the 2014 SEMA show, where it wowed the crowd with its innovative drivetrain. Since then, Bill has put plenty of street miles on his creation, as he says the best part about owning a twin-turbo, manual transmission diesel tire-fryer is that he can actually drive the thing. Although he's yet to take the Chevy to the track, he estimates easy 12's on street tires, and more than 30 mpg on the highway. With show car looks, all-around performance, and diesel torque, there's no doubt that Bill's Duramax-powered '70 Chevelle will give him many miles and smiles in the years to come. DW