As a mechanical engineer, your mind becomes programmed a certain way and everything needs to serve a purpose. Everything needs to be precise and it needs to be able to stand the test of time. In the case of this 2007.5 6.7L Dodge Cummins, owned by Nick Child of Price, Utah, who just happens to be a mechanical engineering student at the University of Utah, it's been built with those three main principles in mind. Just 20 years old, Child bought the silver Ram 2500 as somewhat of a project truck to spend time tinkering on when he wasn't hunched over a computer screen in some library building on campus. It was somewhere he could apply his vast knowledge of how things work and put something together that works flawlessly as a dual-purpose daily driver and weekend quarter-mile track star. With countless hours wrenching and a long list of parts, it's been transformed from a well-used dirty farm truck to a super-clean 700-hp street king.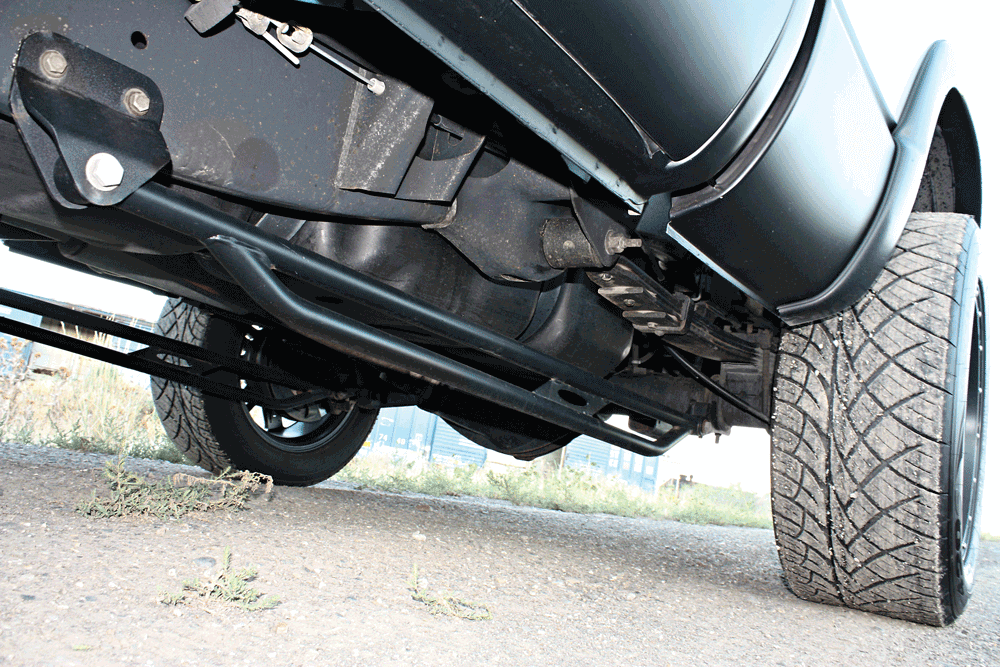 After first purchasing the former farm truck in 2009 for next to nothing, the Dodge had to undergo a major deep cleaning, as years of dirt roads and muddy corn fields had taken their toll on the undercarriage and interior of the truck. Child figures he lost more than 100 pounds of weight off of the truck just by removing the dirt that had collected inside the frame rails and atop the drivetrain.
Once cleaned up, it was time to do something about the grandpa look the truck had. For this, Child ordered up a set of Street Flares from Bushwacker that he opted to leave unpainted as the matte black gave a good contrast to the silver paint. To go with the new flares, Child turned to Robby Colunga at First Choice Body and Paint in Price, Utah, where the factory chrome grille and front bumper were removed and prepped for a satin black paint finish. The lower rocker panels were also covered in satin black paint, along with a new rear roll pan that replaced the stock bumper. To help tie in the non-chrome theme, the factory headlights were swapped out for a pair of Night Runner black light assemblies.
On the suspension side of things, the front was left stock while the rear was dropped just over two inches, helping to level out the truck's stance and bring it a little closer to the ground for a more streetable look. The 17-inch stock wheels and tires were replaced with a set of black Fuel Off-Road Hostage 20×10 rims wrapped in sticky in 305/50R20 Nitto 420S tires, both front and rear. The Nitto 420S is an extremely popular tire for the drag race crowd as the wide footprint and sticky compound hook up really well on the quarter-mile track, all while offering great road manners on the highway. To help plant those tires to the pavement, Child bolted on a set of BDS Suspension ladder bars. Front and rear differentials remain stock with the factory 3.73 gear ratio being perfect for the current tire size and potential quarter-mile trap speeds.
With the appearance and suspension side of things handled, it was time to move onto what really mattered, horsepower. Hoping to keep some reliability under the hood, Child set out to limit himself to a 700-750-hp goal, as he thought this should be reasonably attainable without hindering the truck's daily use, especially if driven in lower horsepower levels and keeping the big race tunes for track and dyno use only. Not wanting to continually fight transmission troubles with the growing horsepower and torque numbers as performance parts were added, Child scheduled an appointment with ATS Diesel of Arvada, Colorado, and made the drive out from Utah to let their technicians install one of their Stage 4 68RFE transmissions. The Stage 4 automatic includes modified internals, performance clutches, their unique five-disc torque converter, billet input shaft, billet flex plate, deep pan and the Co-Pilot control box, all of which should be more than enough to support his 700-horsepower goals.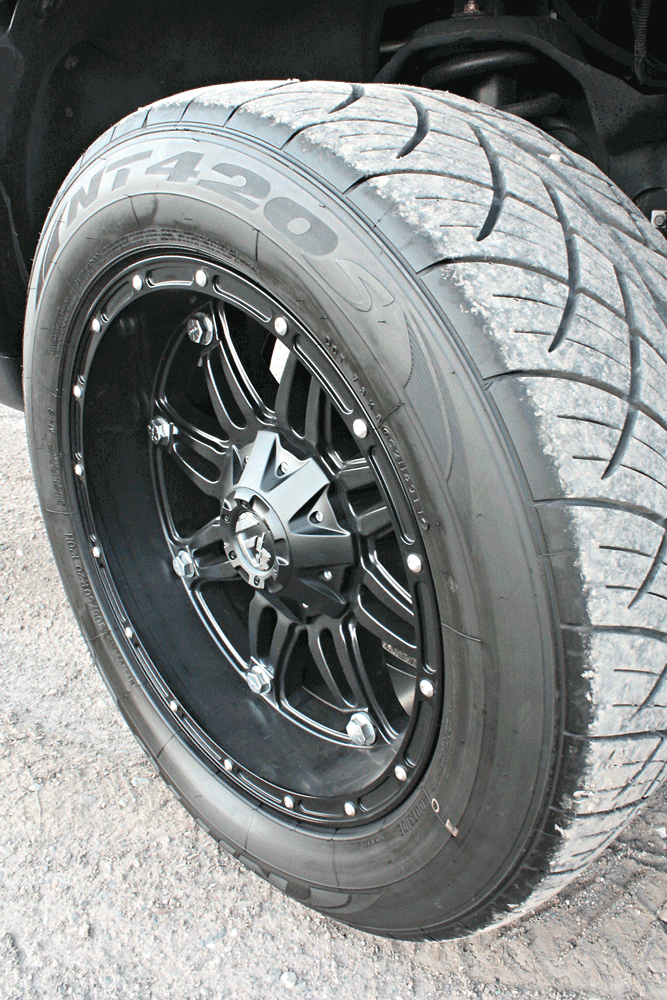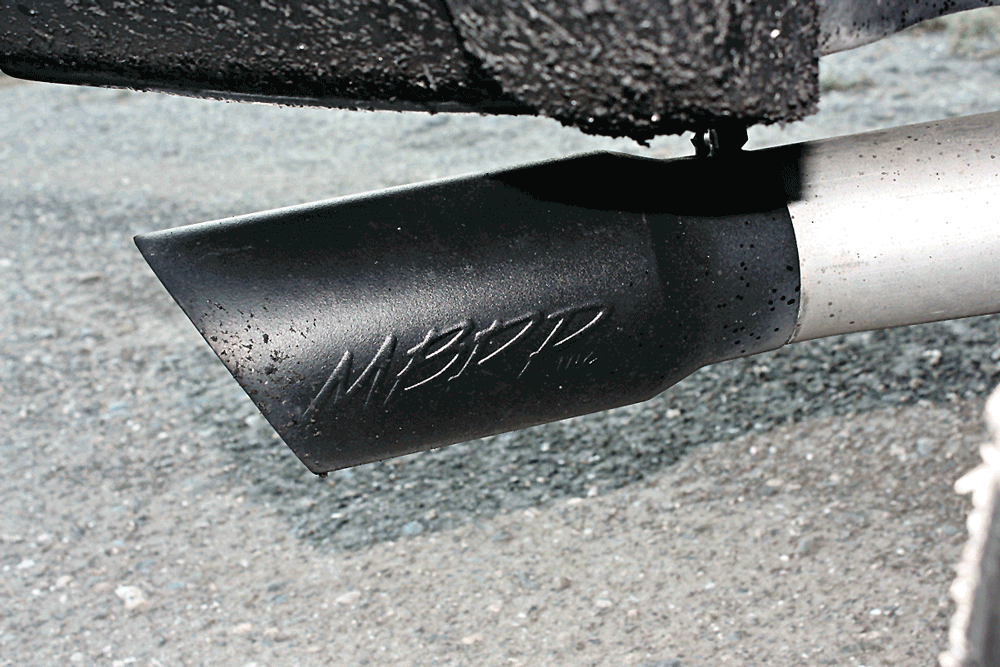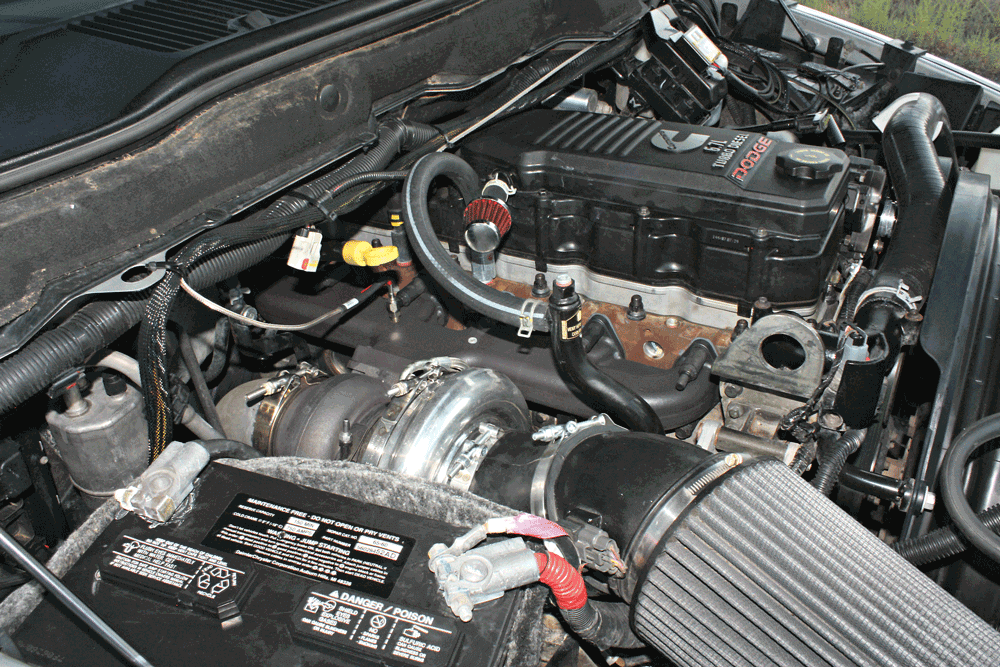 With the transmission to back it, Child then turned to upgrading the 6.7L Cummins motor with parts that when tied all together, would make for the ultimate daily driver with plenty enough power on tap to keep the Power Stroke and Duramax trucks wondering what had just happened as he passes them by. For fueling, a set of perfectly matched 180-hp nozzles were purchased from Exergy Performance and installed on the original injectors. With that much injector nozzle demanding an extreme amount of fuel from the injection system, Child again turned to ATS Diesel for their Twin CP3 kit, which utilizes a stock-style CP3 injection pump to be run in conjunction with the factory pump already on the engine. While a modified single CP3 could've adequately supported his performance goals, Child appreciated the peace of mind offered from running stock pumps at seemingly low levels, rather than pushing a modified unit to its limits under hard load. An AirDog 200-gph lift pump feeds fuel to the CP3 system from the factory tank through a 5/8-inch pickup tube.
To burn all that additional diesel being fed to the engine, airflow upgrades were a necessity and wanting to stick with simplicity, Child opted to go with a large single turbo from Fleece Performance. The turbo system of choice for his 700-hp goals was a 72mm BorgWarner S400 series, outfitted with an 83mm turbine wheel and .9 A/R T4 turbine housing. The polished S472 bolts onto a 2nd Gen T4 Steed Speed manifold and came with the required downpipe and 5-inch intake kit to make it a simple one-day installation. Child also upgraded the intake manifold with a cast piece from Glacier Diesel Performance that not only flows better, but also fits well with the previously installed Twin CP3 kit. The new high-flow GDP manifold also offered ports for boost reference and/or water injection nozzles should they ever be added to the truck. ARP head studs were installed without removing the cylinder head as preventative maintenance, hoping to keep the cylinder pressure in the combustion chamber where it belongs. The exhaust system was also upgraded with a full 4-imch MBRP kit that's finished off with a black powder-coated 5-inch tip.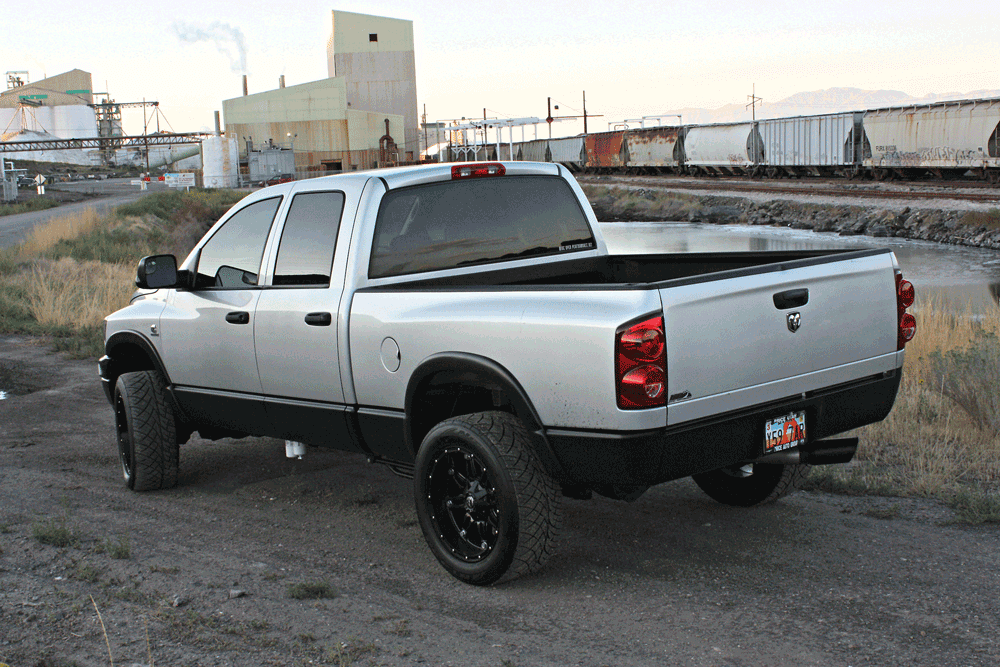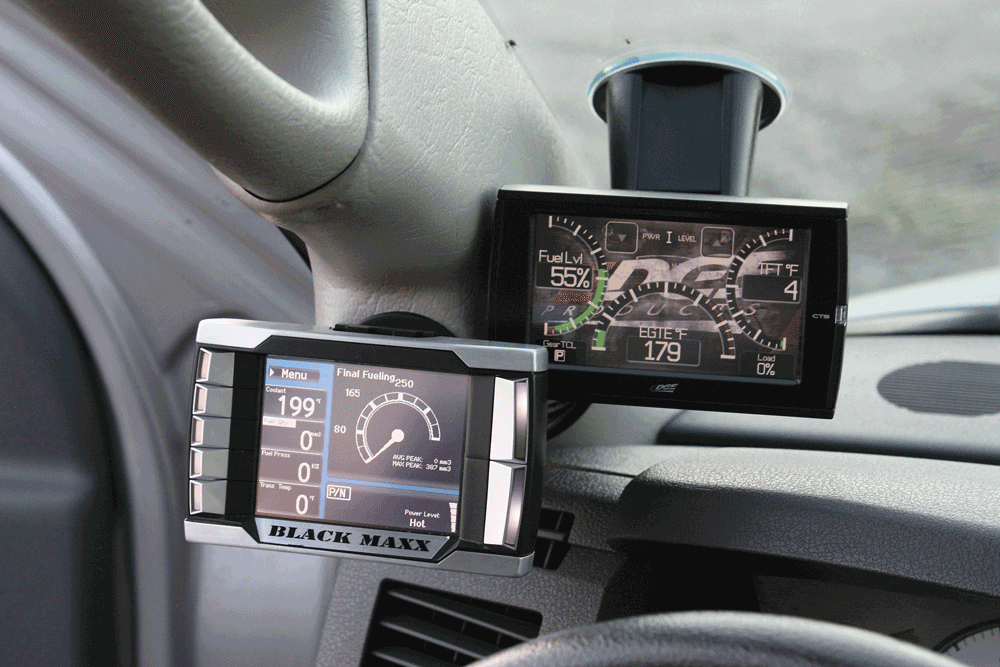 Of course, to bring all those aftermarket parts together takes tuning and when you throw in the 4,400-foot elevation of the Salt Lake City area this truck calls home, custom tuning is key. An H&S Performance Black Maxx tuner runs the programming side of things and with the 180-hp injectors, dual injection pumps and S472 turbo, the basic H&S 175-hp tune puts down 714 hp and 1,280 lb/ft of torque at the 2013 Industrial Injection dyno event, but left something to be desired as far as drivability goes.
"While peak power numbers are down some, the changes in tuning are a welcome sight as the truck can now run around town, stoplight to stoplight, with next to no smoke out the exhaust."
The large injector tips and tuning were putting out way too much fuel down low, causing for some slow spool-up issues and major smoke output, both things Child wanted to change. To further fine tune the setup, Child installed H&S MCC software, which allows him total control of the tuning so he could begin changing fuel and timing maps to bring the combination of parts all together better. To help speed up the learning process of the custom tuning software, Child also installed an Edge Insight CTS monitor so he could data log his street driving and quarter-mile passes to really see what and where the changes he was making in the tuning are affecting the truck's performance.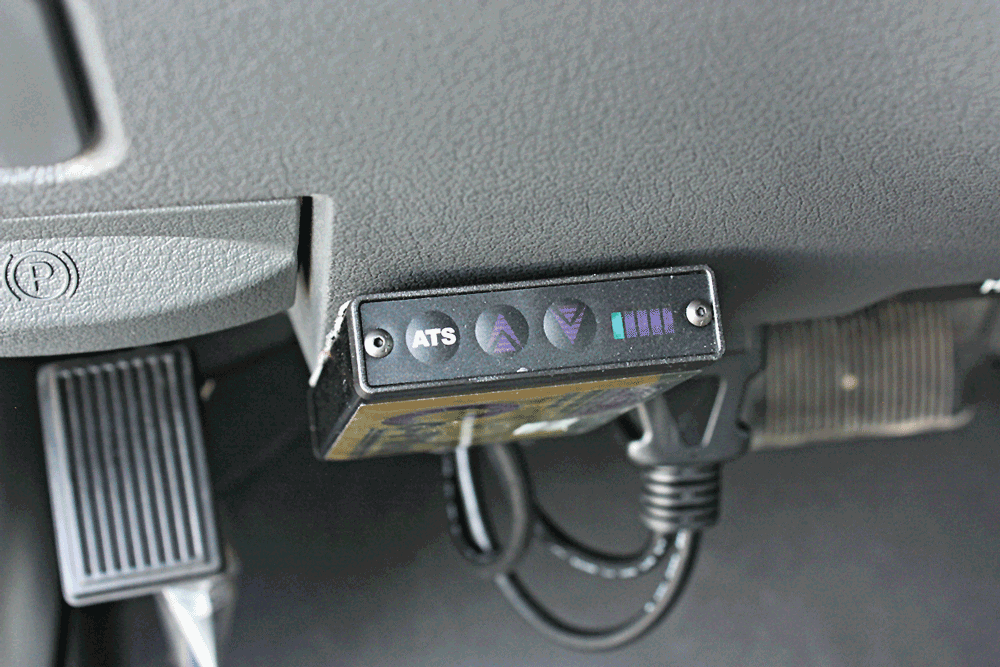 Falling back on his mechanical engineering education, it didn't take Child long to learn the tuning ropes and was able to fine tune his setup to bring his streetable 700-hp goals to life. By pulling some fuel down low and adjusting some of the other tables offered in the MCC software, Child has turned the heavily fueled 6.7L Cummins into a virtually smoke-free daily driver capable of running 12-second quarter-mile times. On his most recent tune, Child was able to crank out 692 hp and 1,450 lb/ft of torque at the 2013 Weekend on the Edge event, placing him right near the top of the single turbo competition on the day.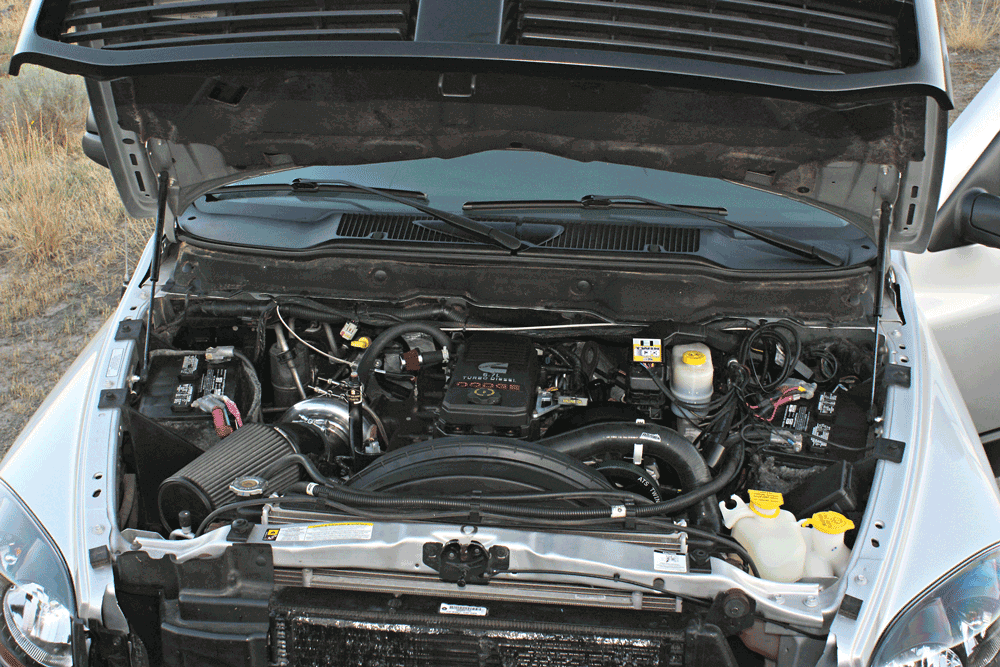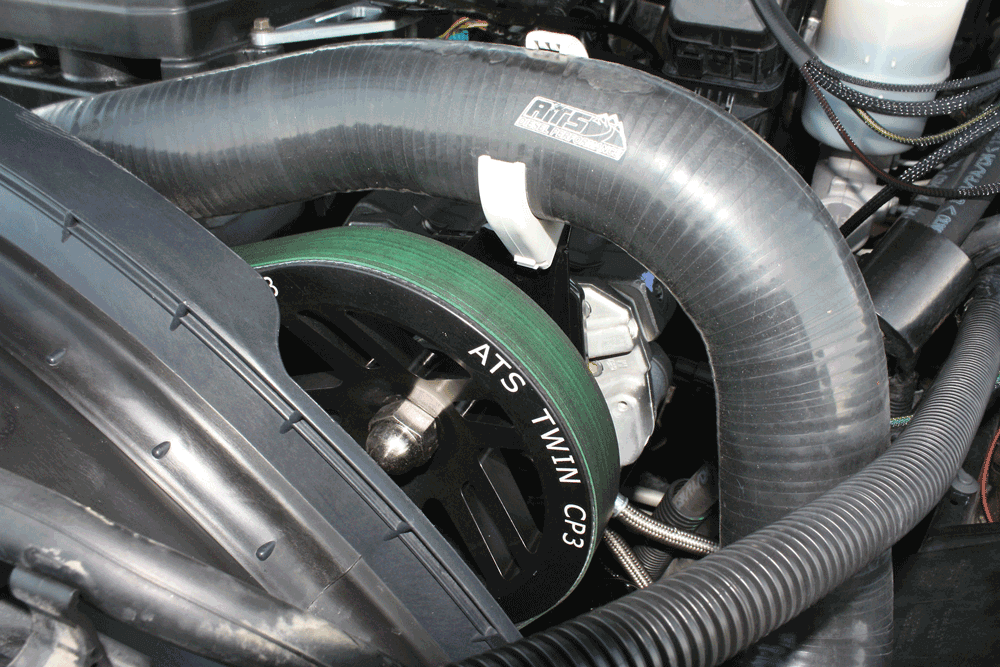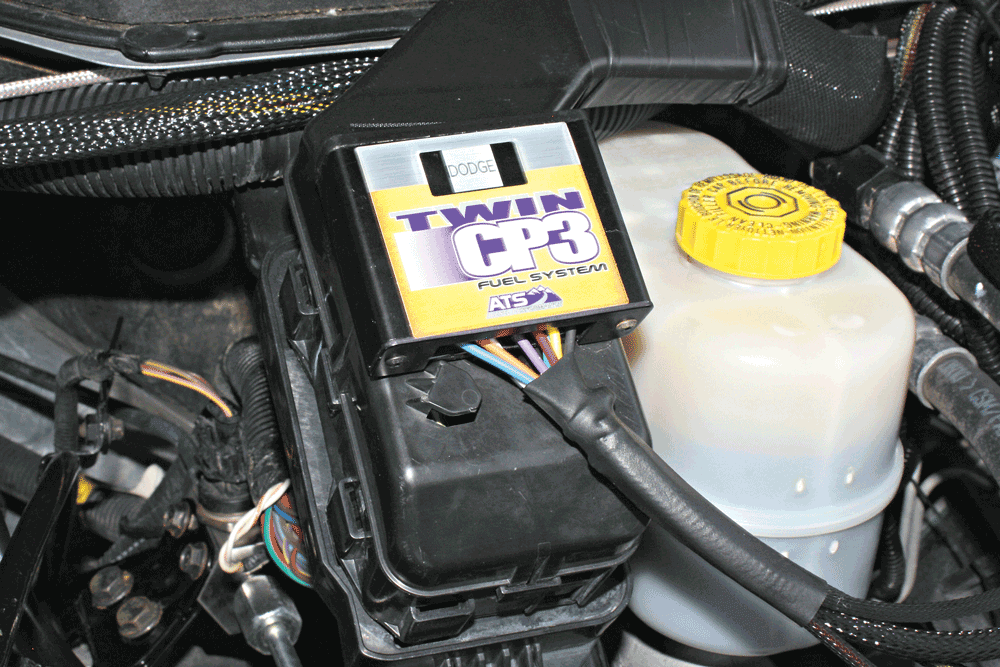 While peak power numbers are down some, the changes in tuning are a welcome sight as the truck can now run around town, stoplight to stoplight, with next to no smoke out the exhaust. The change in tuning also improved low-end spool-up from the big single turbo, which explains the massive jump in torque numbers. At the local drag strip, the 7,500-lb truck has run a best of 12.8 @ 107 mph, which should be improved upon once the transmission learns the current power level better and 60-foot times are improved.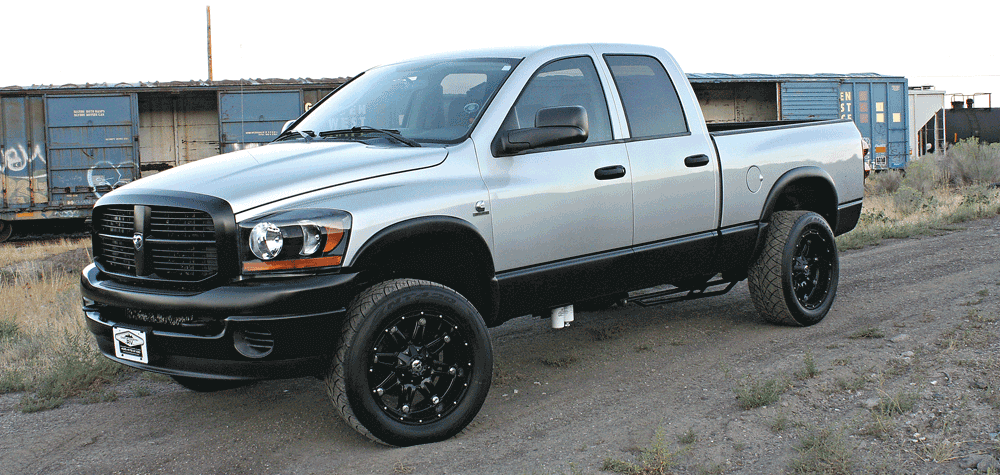 Child has since graduated from college and is looking to spend a lot more time at the track with the truck and he says he's extremely happy with how it's turned out. He says that with the help of his dad and close friends, and the support of his girlfriend, he's turned this ordinary run-of-the-mill Dodge into his ultimate daily driver. There are no immediate plans to make future additions to the truck, as the current power package is working together extremely well, with 700-hp dyno charts and an average of 18-19 miles per gallon on fill-ups, Child sees no reason to change a good thing. With the appearance and performance he's created in this truck, we can't see a reason to blame him. DW