Regardless of what you buy or own, it's hard to get one thing to do all the things you would like it to do. And the more money you spend on something, the higher your expectations. The same goes with a diesel truck. Sure, they can do a lot of things right out of the box, but if you have multiple purposes for your truck, it will take some custom tailoring to make it do what you want it to.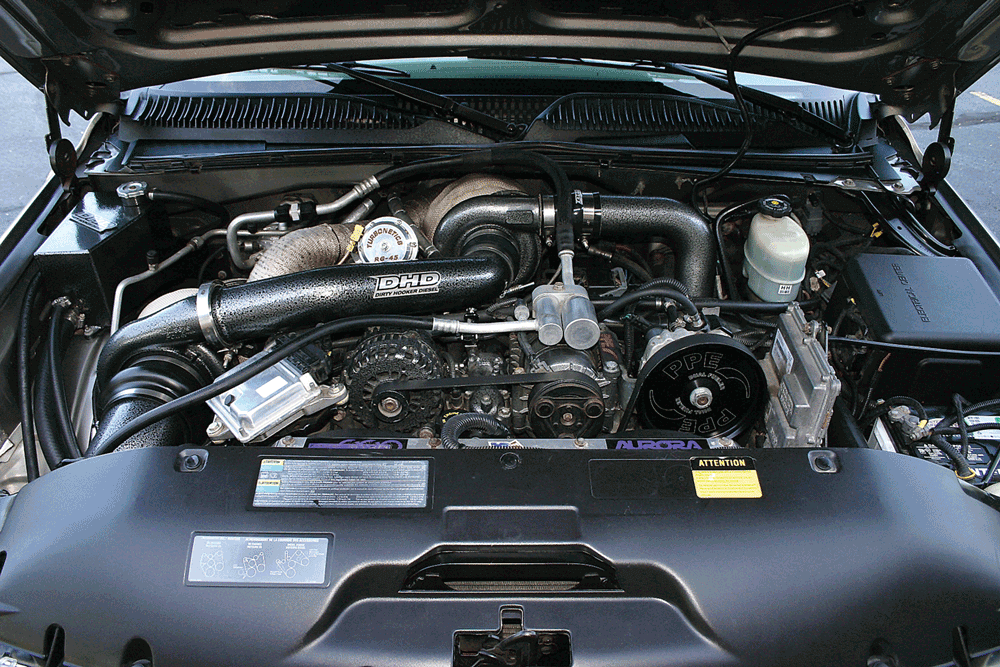 Case in point is Mike Moore's plain Jane 2001 Chevy Silverado 2500 HD. Like most diesel owners, he purchased the truck as a daily driver, but as his needs and wants expanded, so did the scope of his project build.
"It's been an on-going project with different aspects done at different times," Mike admitted. "Finally got it finished in May of 2013 to compete in everything: sled pulling, drag racing and even plow snow."
Rather than spend lots of money on appearance items, such as a huge lift kit and monster tires and wheels, Mike opted to put his money where it counted, in the drivetrain.
Starting at the rear, the factory GM 11.5-inch rear end was fitted with Dirty Hooker Diesel 38-spline axles and 3.73 gearing, with a DHD (Dirty Hooker Diesel) locker capped with a PML diff cover. A set of CalTrac bars helps put the power to the ground. DHD suspension stops and a front weight bracket are used for sled pulling while Bilstein shocks are fitted at each corner.
The front end is equally beefed. SSBC Big Brake kits were installed front and rear and fed with Russell stainless steel brake lines. The factory IFS is fitted with a DHD billet front slider and an Eaton e-locker for maximum traction. DHD stainless tie rod sleeves keep them from bending up sled pulling loads while Timbren bump stops limit suspension travel. Traction is provided by 285/70R17 BFG All Terrains mounted on 17×8 Hummer H2 alloy wheels.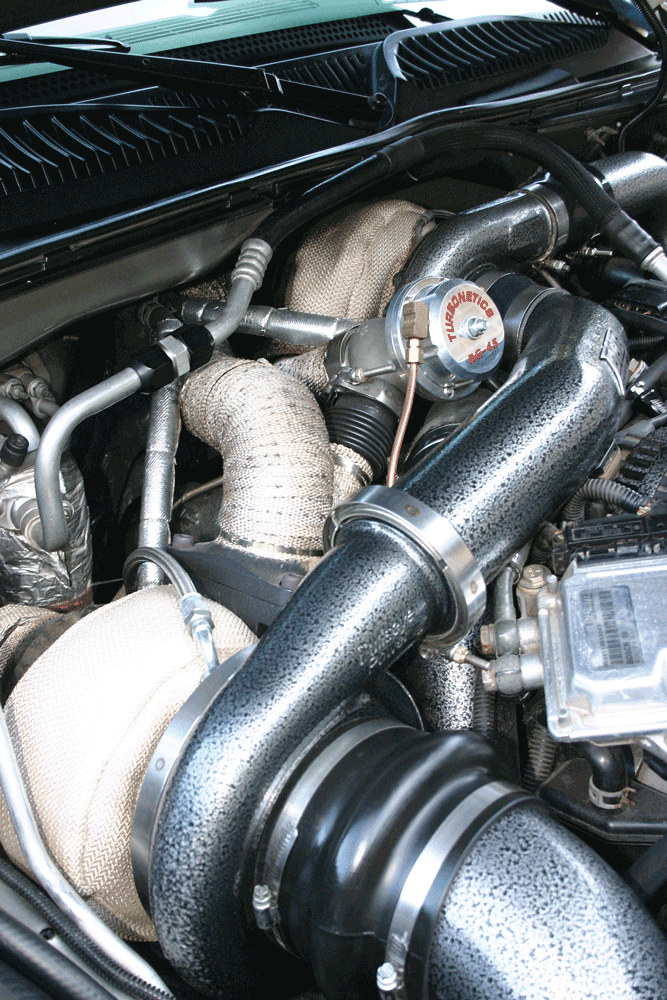 To build a truck that will excel in both sled pulling and drag racing, a potent powerplant is a must. The original LB7 Duramax was pulled and given a thorough rebuild using top-quality hard parts. Van Alstine of Sandusky, Michigan, did the machine work on the 6.6L engine, which included a keyed crank, and cut and coated pistons. The rotating assembly features Carrillo rods and a SoCal Diesel 3388 camshaft, which actuates Merchant Automotive pushrods and SoCal beehive valve springs to open and close valves inside the SoCal Stage II cylinder heads. Merchant Automotive motor mounts keep the engine in place. Tony Burkhard of Harbor Beach, Michigan, is credited with assembling the externally balanced powerplant with a GM Grade C head gasket and ARP studs.
"It's been an on-going project with different aspects done at different times," Mike admitted.
Dirty Hooker Diesel came up with the trick compound turbo system, which utilizes a Turbonetic's RG-45 wastegate. To make the combination of an S366/74 and S483/96 ICI turbos work efficiently, the air charge flows through a Banks intercooler before hitting the DHD High Flow Y-Bridge intake manifold. The combo is said to make 100 pounds of boost, according to Mike. Tuning is courtesy of Mark Broviak at Danville Performance and EFI Live.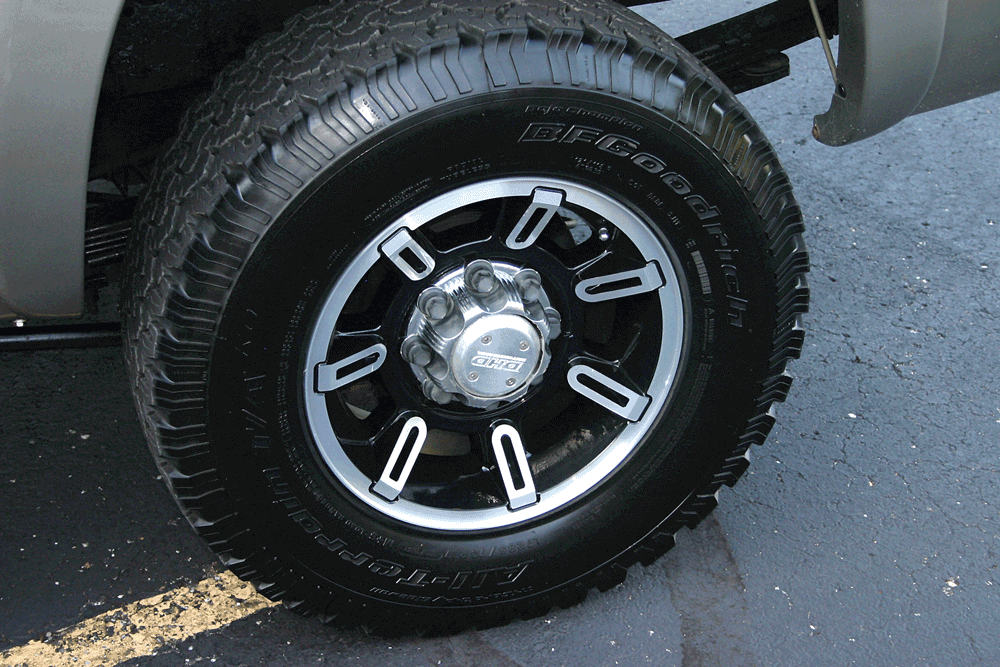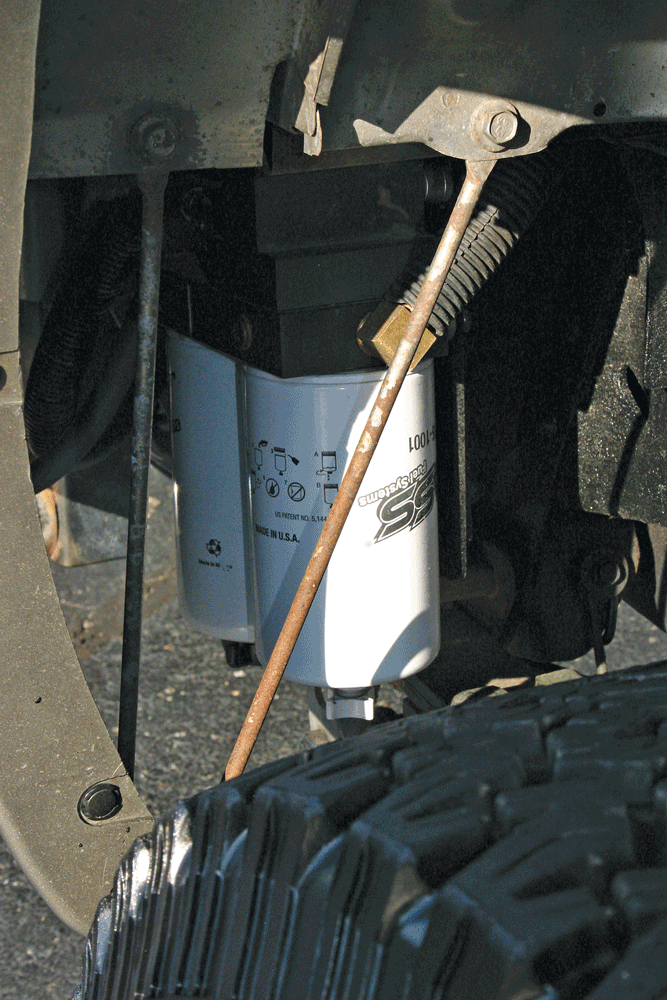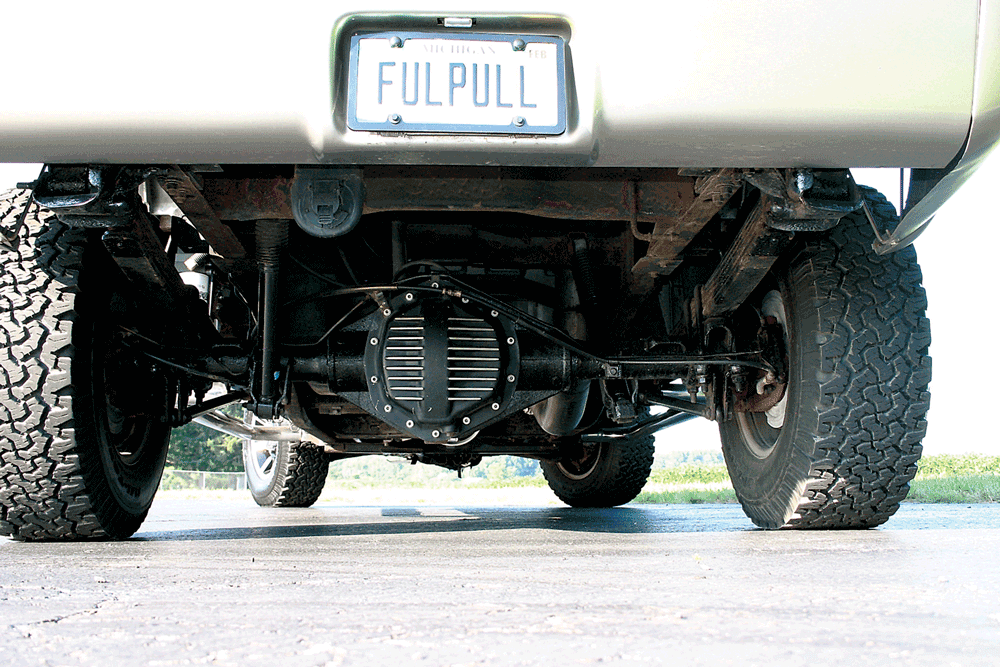 Fueling starts with a FASS 260-gph lift pump and twin PPE CP3s from an LBZ engine. Exergy 100-percent over injectors deliver the fuel to the combustion chambers. PPE high-flow exhaust manifolds and up-pipes help generate the boost. A DHD black ceramic custom exhaust from the S483 pushes soot out via a 6-inch exhaust stack in the bed. Paint-matched plumbing under the hood adds some bling. Mike says the truck made nearly 1,000 horsepower and 1,700 lb/ft of torque on the dyno before the tires started smoking on the rollers.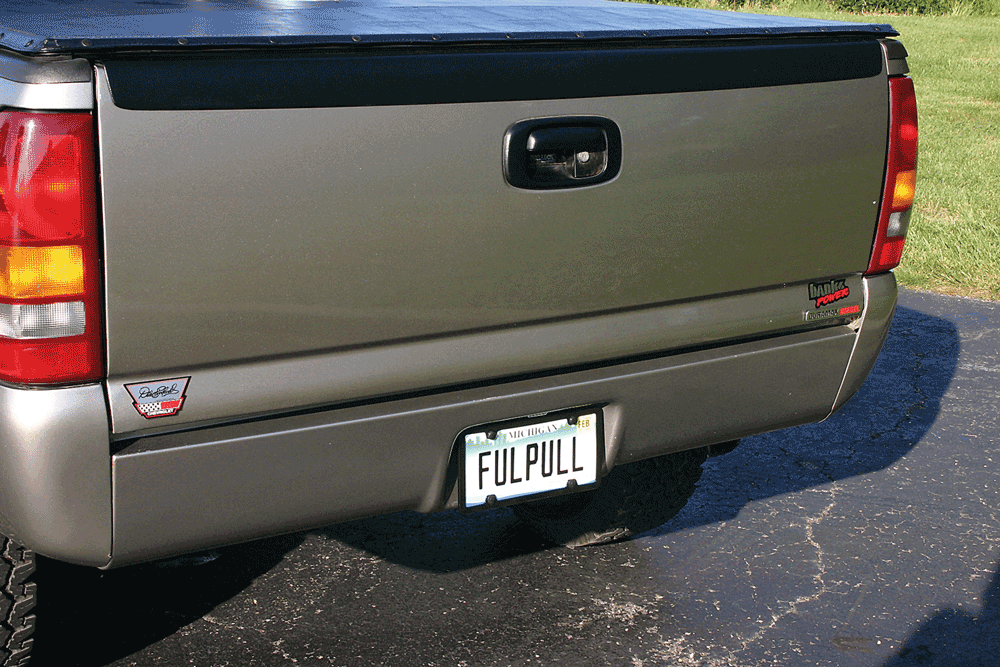 Turning all the horsepower and torque into usable forward motion comes from a built Allison 1000 series automatic. Tony Burkhard picked the right combination of parts to make it work and did the assembly. The trans features an ATS 1,800-rpm torque converter, Sun Coast clutches and TranGo valve body and shift kit. Other goods inside the slushbox include billet input and output shafts, billet planetary gears sets and a sleeved C2 drive hub. The transfer case was fitted with a DHD pump rub plate while Spicer 1480 U-joints help transfer the power through custom CCI driveshafts.
On the outside, the truck retains a relatively stock appearance with the exception of a Mid Michigan Body Parts cowl hood and roll pan along with a billet insert for the factory grille. And on the inside, the truck is bone stock with the exception of a host of Auto Meter gauges keeping track of fuel pressure, boost and EGT.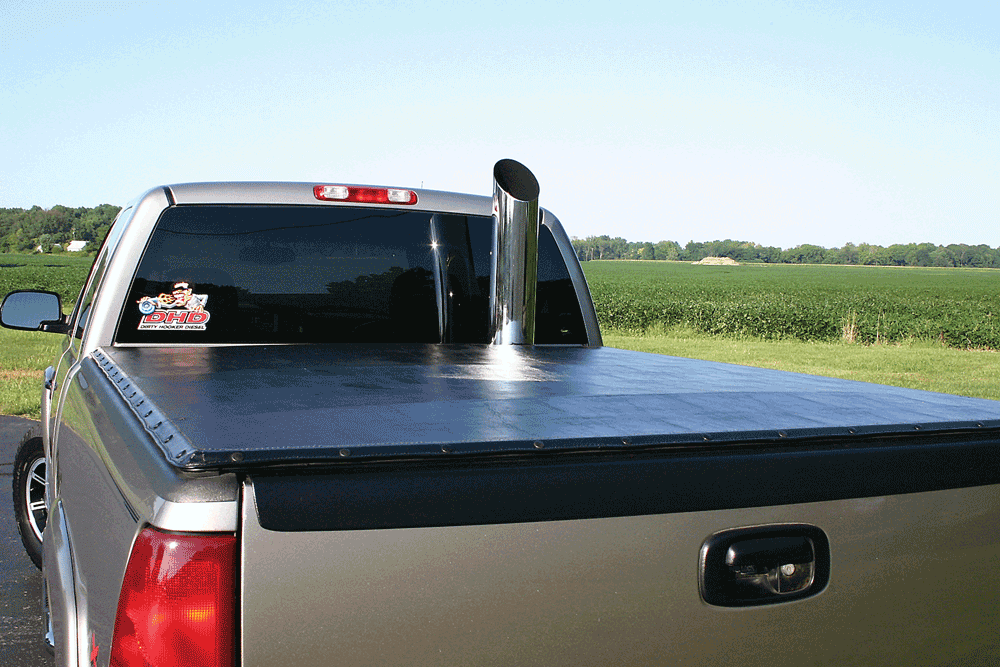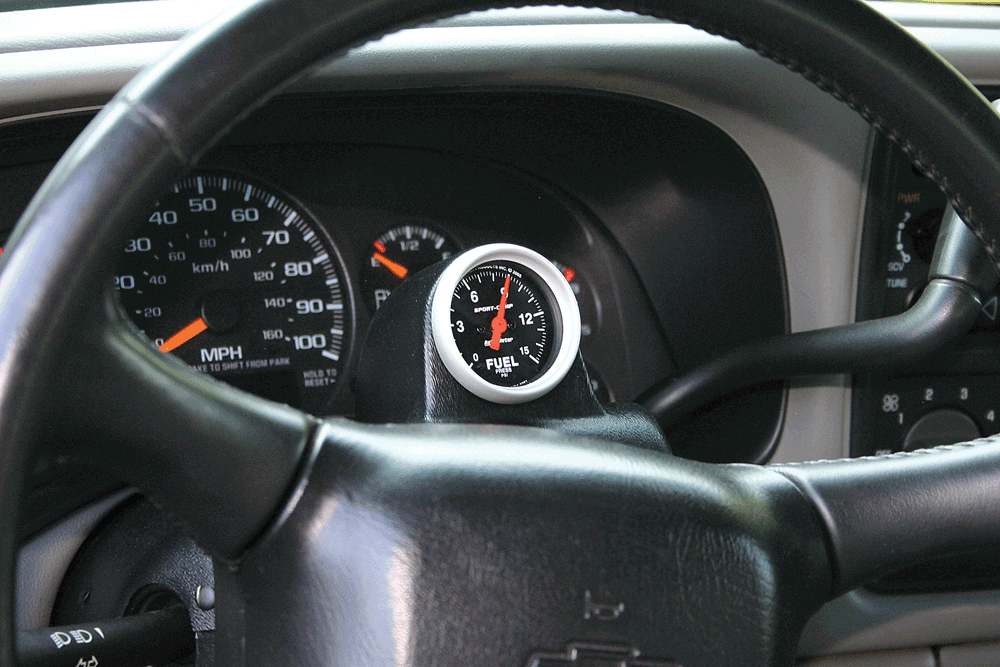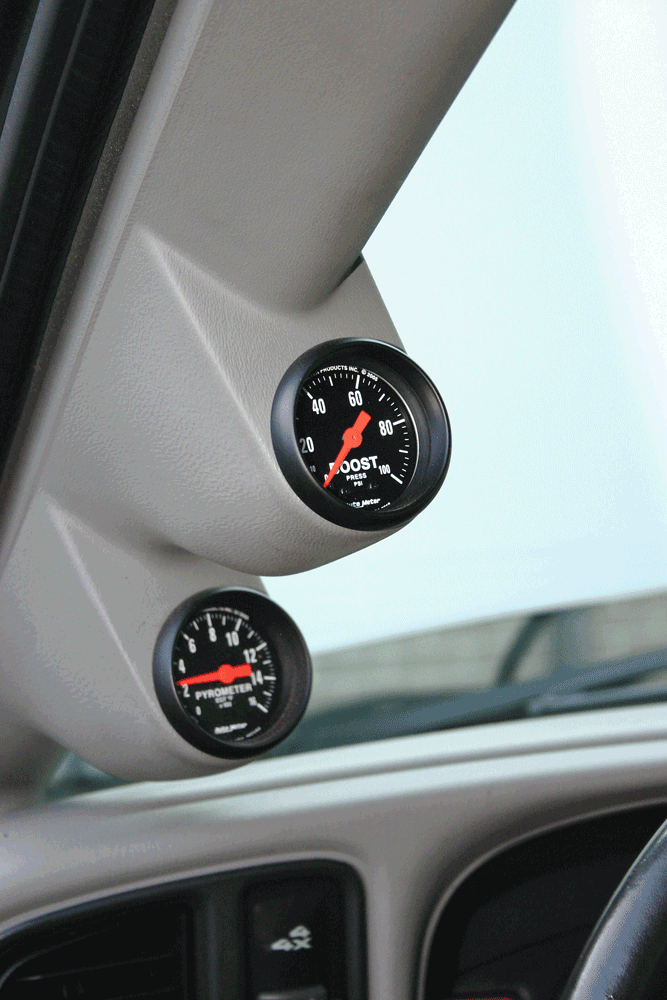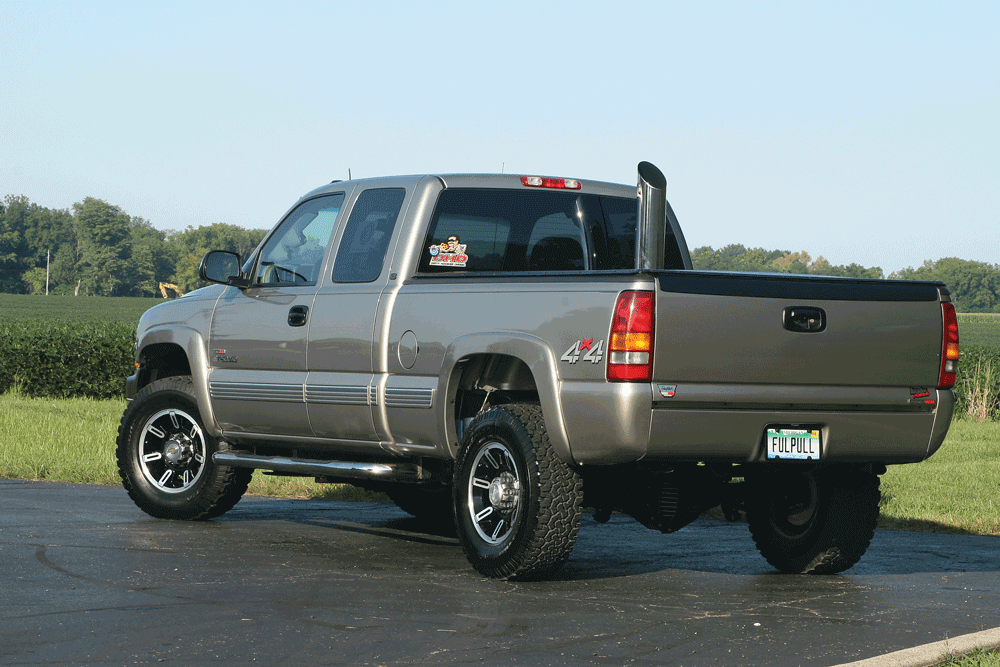 According to Mike, "this truck is the true definition of a sleeper. It's currently number 20 on the list of Top 50 fastest Duramaxes and is a daily driven truck. The truck is raced, pulled and plows snow, and is a good daily driver. It's a showcase of what good parts and a properly built truck can do."
And by the way, the truck runs consistent low 10-second passes at more than 130 mph and still gets 21 mpg on the freeway. Now that's an all-position player. DW