International Harvester had a long history selling agricultural products in Great Britain going back to 1906. Until 1923, all IH product was American made and assembled. After that date, IH built an assembly facility in Liverpool, where partially assembled product was completed for the British market. In I939, IH set up a full-blown factory at Doncaster, but it was requisitioned for the war effort before it got into production. Civilian production restarted in 1949. After World War II, IH purchased the Jowett Motor Car works at Bradford and eventually began assembling a new small tractor there, the B-250, and all the succeeding tractors in this line were eventually produced there.
The B-250 was typical of British tractors of the era: small, diesel-powered, but feature-rich. We say "small" in the context of the American tractor. Over there, it was a medium-size tractor, roughly equivalent in size to the Ford Dexta, Hundred-Series or Ferguson T0-35 tractors. The B-250 was an immediate success in England from its intro in 1955 until production stopped in 1961.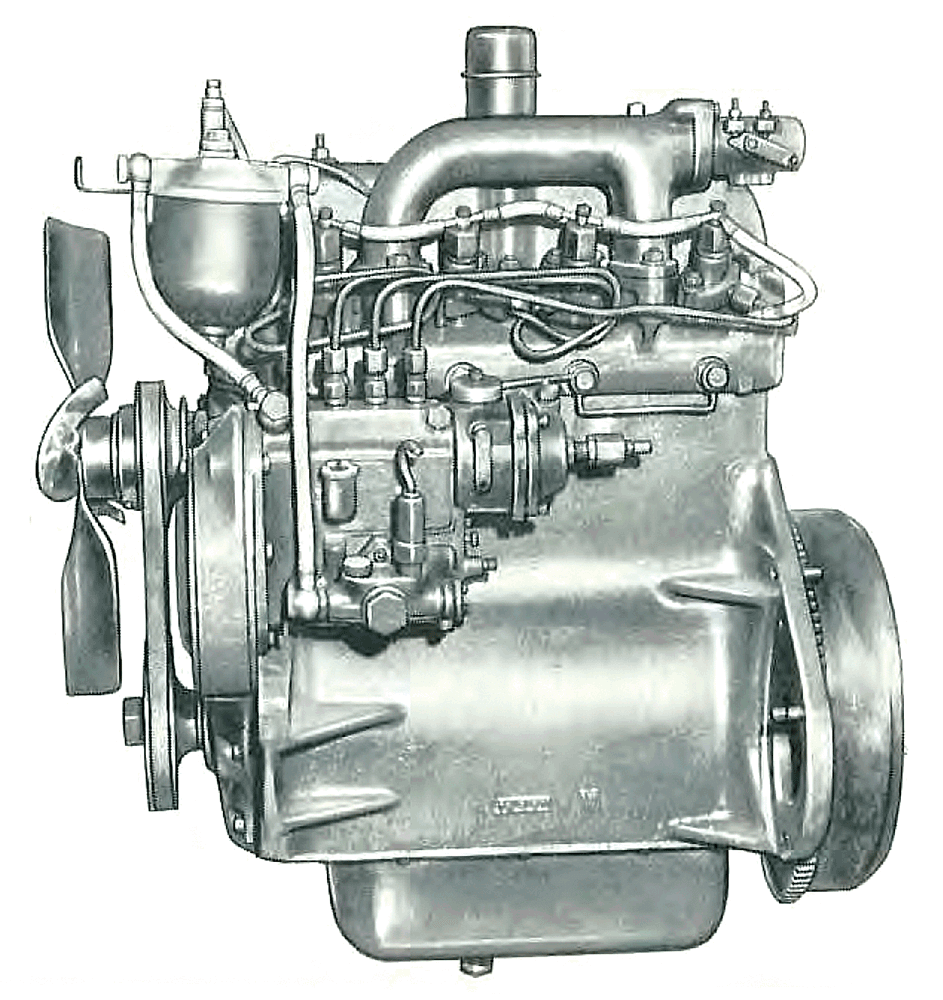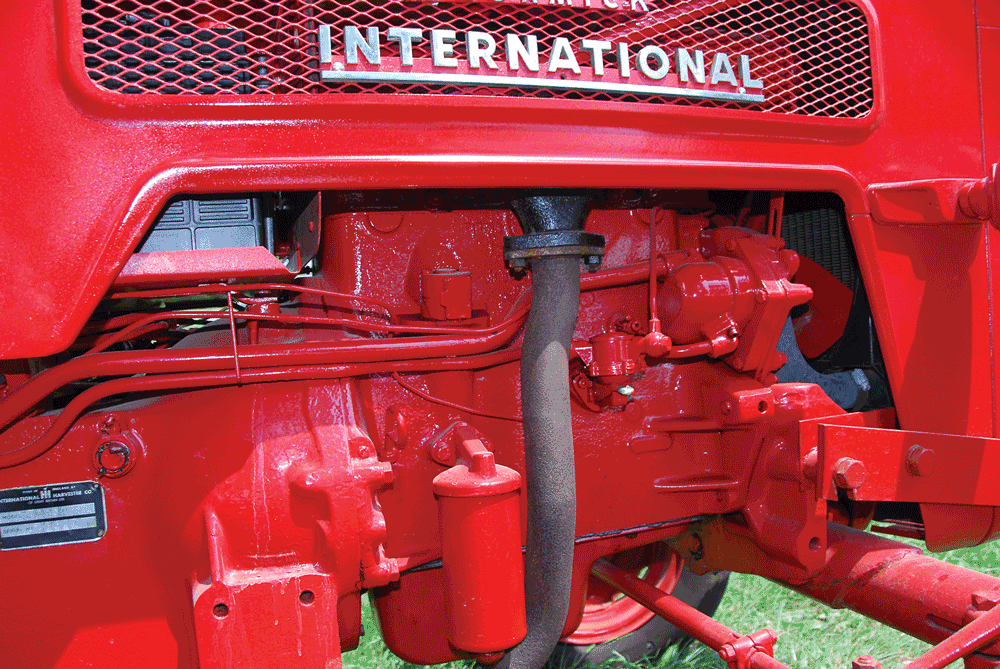 In 1958, the B-250 got a bigger brother, the B-275. The B-275 shared a similar 144-cid engine with the B-250, but it produced five more horsepower. More importantly, the B-275 final drive was uprated from a five-speed, single-range unit to a four-speed, dual-range transmission (eight total forward gears with two reverse). Both tractors shared a differential lock, disc brakes, live PTO and live hydraulics. It was a pretty good combination of features and IH sold decent numbers of both types of tractors in North America.
American farmers were either hot or totally cold on the Brit-built tractors. There were many alternatives in the IH line, but it may have come down to their preference for gas or diesel. The British diesel was a far superior product to the American gas-start diesels. The British diesels were direct start with a glow-plug system and, with a more modern IDI combustion chamber, they were more fuel efficient to boot. If the B-275's modest power output fit your needs, it was a great tractor.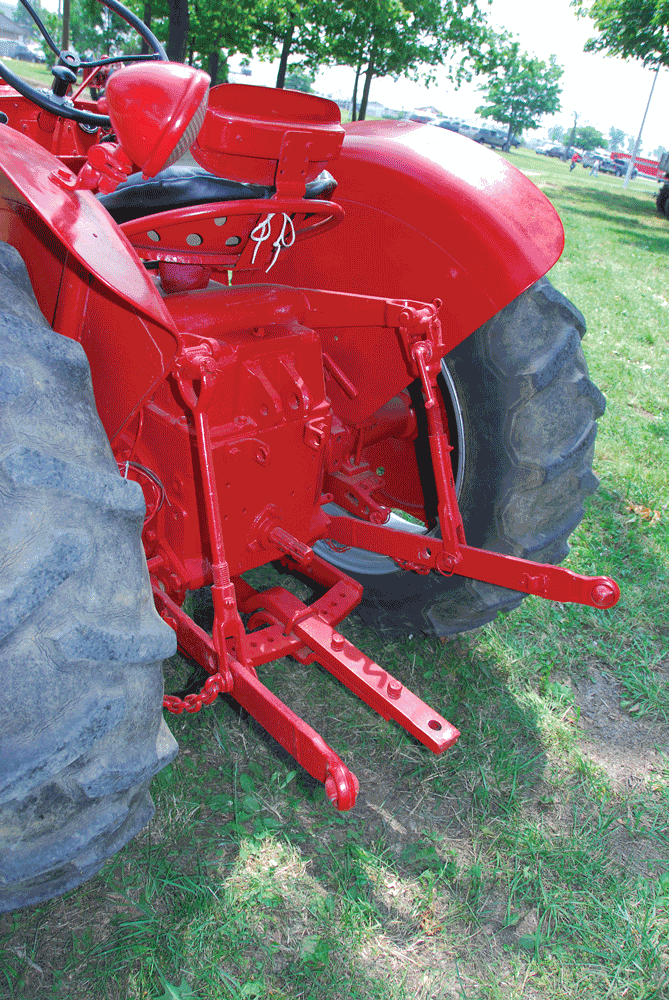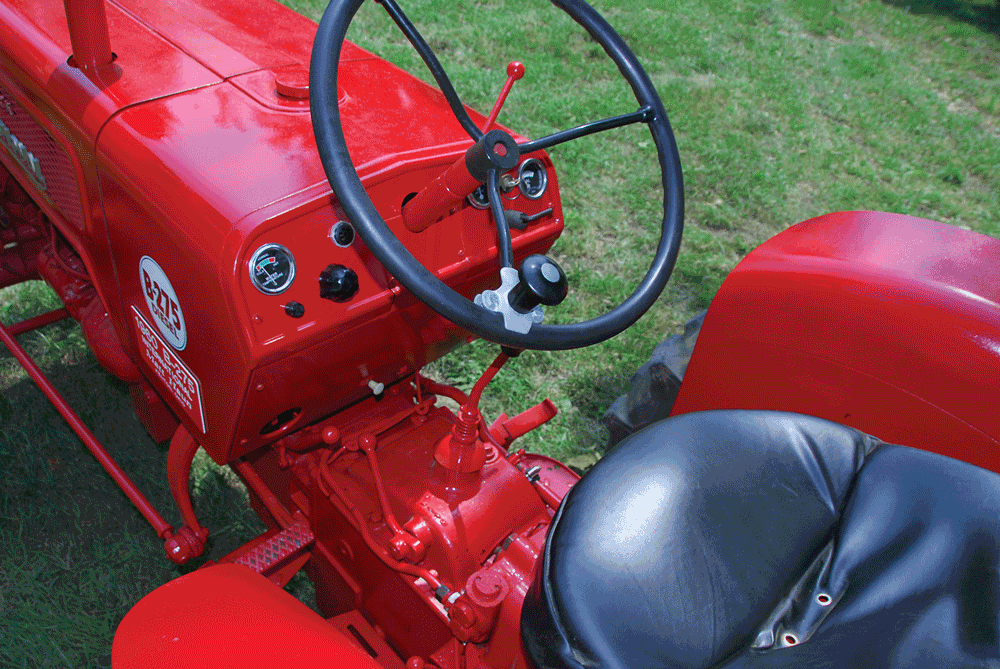 One interesting difference in the B-250 and B-275 versus American tractors is their badging. In the USA, an International badged tractor generally signified an industrial or conventional tread ("wheatland") tractor. A McCormick badged tractor was usually an adjustable tread rowcrop tractor. The Brit tractors were badged "McCormick-International" and were definitely adjustable tread rowcrops. That was the norm in Britain but caused a little head scratching here.
The B-275 was built from '58-'68 and sold here from '58 through '61. By the '60s, IH was fielding a much better line of tractors in North America with more modern diesels. Approximately 55,000 B-275 tractors were built, but it isn't clear how many made it over here. It was a hot seller in Britain and is definitely in the "Best Loved" category there. The B-275 was also built under license in India by Mahindra & Mahindra. In Britain, a more powerful version of the B-275 was introduced in 1961, the B-414. It used a similar but larger displacement engine called the BD-154 that had a larger bore and a revised injection system. After '68, a revised B-276 tractor replaced the B-275 unit and was built to '74.
Though a direct-start diesel with glow plugs, the early B-275 is generally considered a poor cold starter. Many attribute that to its inline CAV pump. The BD-144, and some upgraded engines based on the same design, used a rotary CAV pump and are reputed to be much better cold starters.
The B-250 and B-275 tractors are not common here and not particularly sought after or valuable, but they are greatly appreciated by those who know them. The 1960 B-275 shown belongs to the Haun family of Kenton, Ohio, and has been in the family since new. It was recently restored by Matthew Haun, who brought it to the 2013 Red Power show at Lima, Ohio, and it was the only one there. DW
[divider]Typical Specifications: 1960 McCormick-International B-275[/divider]
Engine: Four-cylinder IDI diesel, IH BD-144
Displacement: 143 cid
Bore & Stroke: 3.38 x 4.00 inches
Rated PTO Power: 32.88 @ 1,875 rpm
Rated Drawbar Power: 30.23 @ 1,865 rpm
Flywheel Power 35 hp @ 1,875 rpm
Rated Torque: 95 lbs-ft @ 1,500 rpm
Compression Ratio: 19.3:1
Transmission: Eight-speed (4×2)
Weight: 3,736 lbs
Wheelbase: 74.13 inches
LxWxH: 112 x 59 x 59.75
Fuel Capacity: 10.5 gallons
Tires: Front- 5.50-16, Rear- 11-28 (12-28 opt.)
Fuel Consumption: 2.287 gph @ max. power
Drawbar Pull: 4,641 lbs, w/10.9% slip, w/ max ballast
Top Speed: 14 mph