Despite what the gas guys want you to think, diesel trucks are the ONLY way to go when it comes time for heavy hauling. Sure, you can hop up your average gas-powered truck with more power and even boost but it will never offer the combination of fuel mileage and pulling power of a diesel. Perhaps the single greatest benefit the diesel has over its gas counterpart is the inherent performance capability. Nothing responds to performance upgrades like a diesel. Since the diesel is throttled by fuel, additional power is a simple matter of adding the required fuel, more fuel in means more torque out.
Trust us, this ability is envied by the gas guys, but this benefit can just as easily be a burden if not done correctly. Adding the typical programmer or any type of fuel augmentation can yield huge power gains, but care must be taken to control the all-important exhaust gas temperatures. Ripping around embarrassing muscle cars on the street with short bursts is one thing, but towing your fifth-wheel up a long, steep grade is a completely different animal. Hot tunes and towing normally don't mix. Having the extra grunt feels fantastic, but not at the cost of rebuilding that expensive diesel motor.
There are of course a number of different methods to increase diesel performance, including tuner programming, enhanced fuel pressure (or flow) and/or water/methanol injection. The methods can be employed individually, but it is not uncommon for enthusiasts to combine (or stack) these methods to multiply the power gains. Though stacking is common, there are (as always) potential problems associated with the use of multiple enhancements. These concerns include compatibility of the various components, the dash clutter associated with multiple control units and (most importantly) the elevated EGT that come from excess fueling.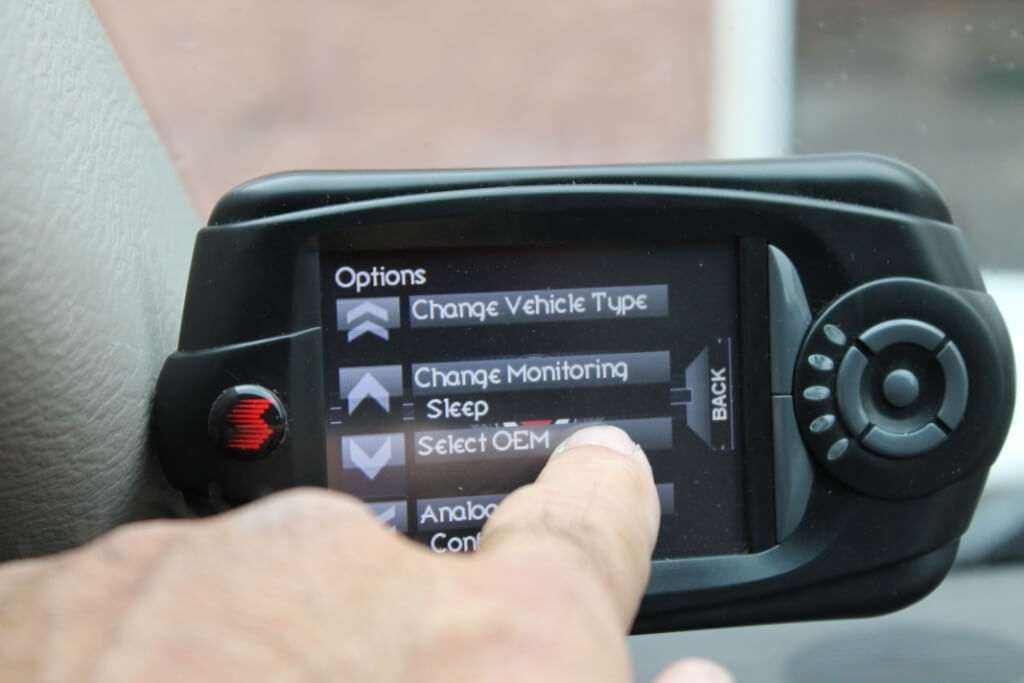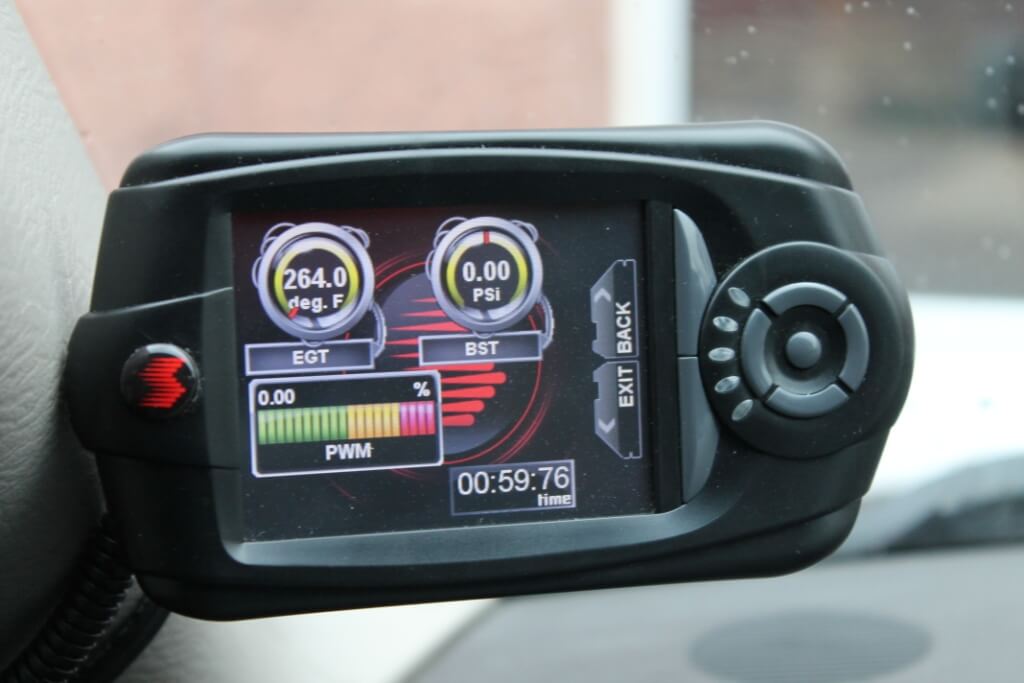 There are a couple of important questions enthusiasts should ask themselves about stacking. Do the various individual systems work well together and do the individual gains combine to produce a sum of their totals? Does the fuel programmer require a separate boost and/or EGT gauge? Did the combination of the components dangerously increase exhaust gas temperatures? The EGT question is important, as the extra power is of limited use if it can't be employed under real-world, long-term towing conditions.
The cure to the stacking dilemma is obviously to have one system that offers the additional fuel of a programmer, the instrumentation and the EGT-regulating safety (and extra performance) of water/methanol. Having all this capability in one package would be excellent, but such sophistication must also be very user friendly.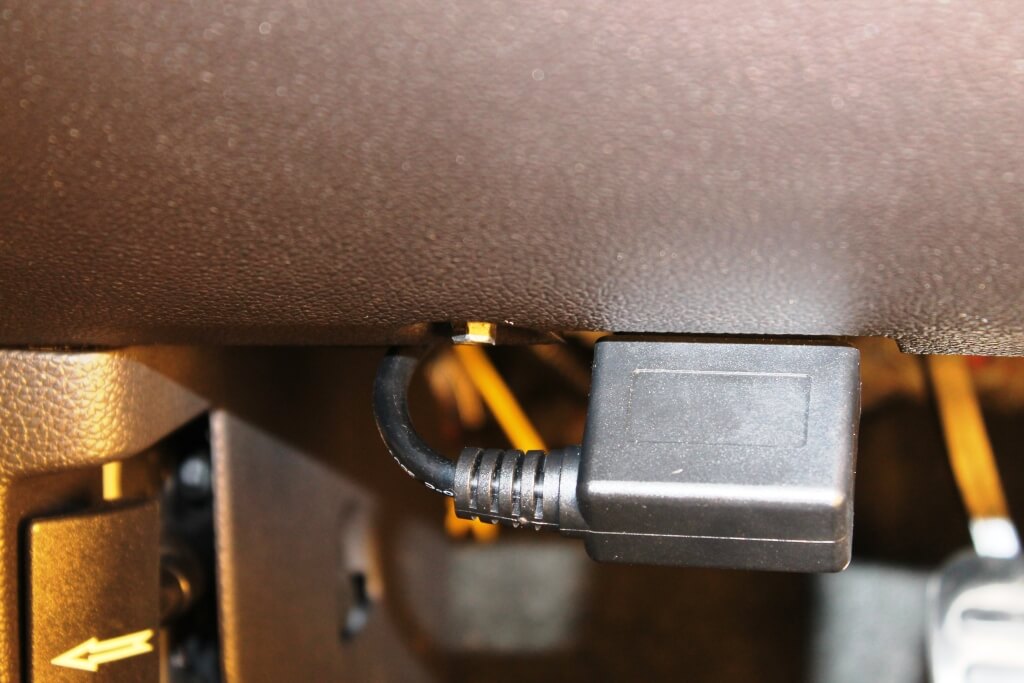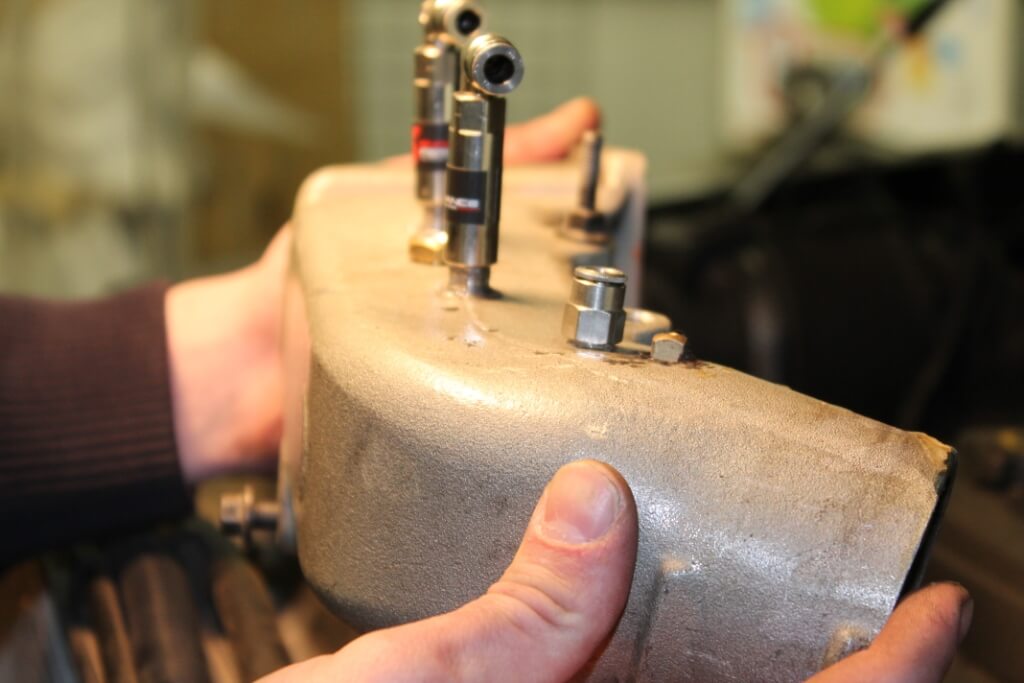 Enter the Comp-One system from Snow Performance. According to Snow Performance, their Comp-One system combines multi-stage power gains with both digital instrumentation and the safety of their famous water/methanol injection. Water/methanol injection has long been a favorite upgrade for diesel owners looking to safely enhance power.
Working with the tuning wizards at Diablo Sport, the Comp-One system has combined the EGT-reducing safety of water/methanol injection with a sophisticated one-touch tuner that includes instrumentation, diagnostic code reader and even built-in G-Tech (virtual drag strip/dyno). The combination allows diesel owners to employ the hottest tunes without fear of excessive EGT. The new system has been shown to increase power by 250 hp and 500 lb-ft of torque (350 hp and 700 lb-ft with Power Puck) while reducing EGT by as much as 250-300 degrees. Every bit as important is the fact that the system can be used on 2007-up DPT equipped vehicles without damaging DPT or harming fuel economy caused by running in constant regen mode. As an added benefit, the water/meth system also reduces particulate matter (smoke signals) and NOx.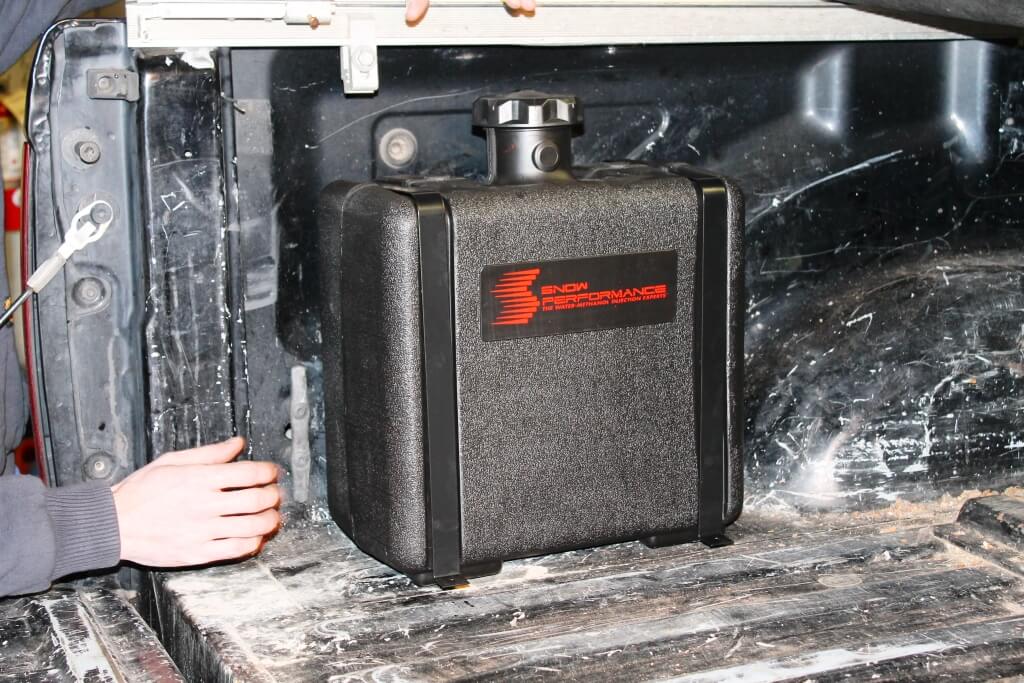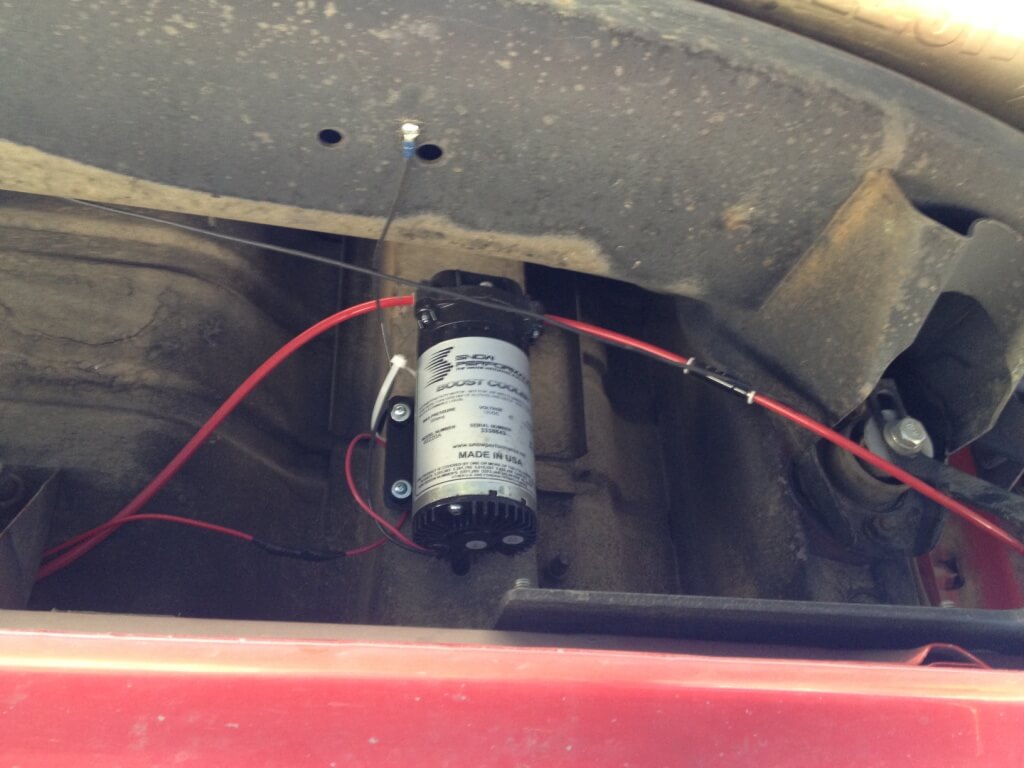 The Comp-One system was recently put to a series of tests to illustrate not only the power potential (the easy part), but also the real-world application of that power and safety offered by the sophisticated system. What could be more real world than a full-power tow up a 6-7 percent grade stretching nearly 10 long miles? In addition to the dyno and towing torture test, the gang at Snow Performance also performed an interesting test that answered a very important question. We all know that water/methanol injection is effective at reducing exhaust gas temperatures, but won't water alone work just as well? Can't I save a few bucks by just injecting water? After all, isn't water better than a water/meth mixture at reducing EGT?
Due to superior latent heat of vaporization, water alone will reduce EGT, but that's only part of the story. Water injection will reduce EGT but water alone will not increase power since there's no additional fueling. Every bit as important is the fact that excess water will extinguish the burn entirely, minimizing (or eliminating) power. In fact, this test demonstrated that the extra power offered by the methanol portion of the water/methanol allowed a greater volume of the mixture before experiencing quench. This increased volume produced lower EGT than water alone! That's right, the increased volume means water/methanol will reduce EGT lower than water alone, to say nothing of the extra power.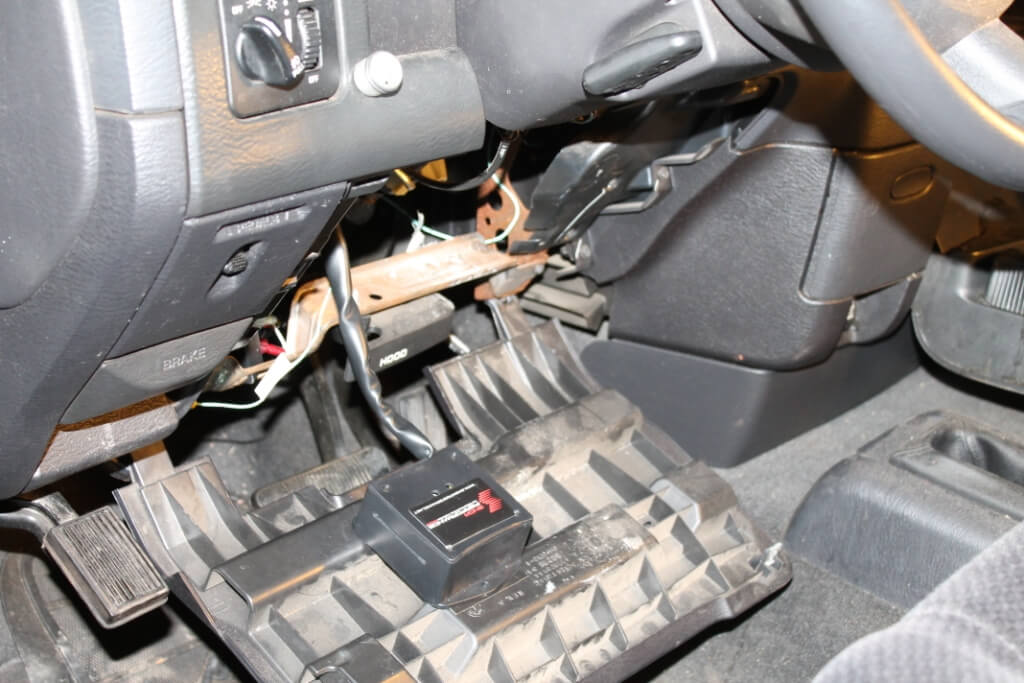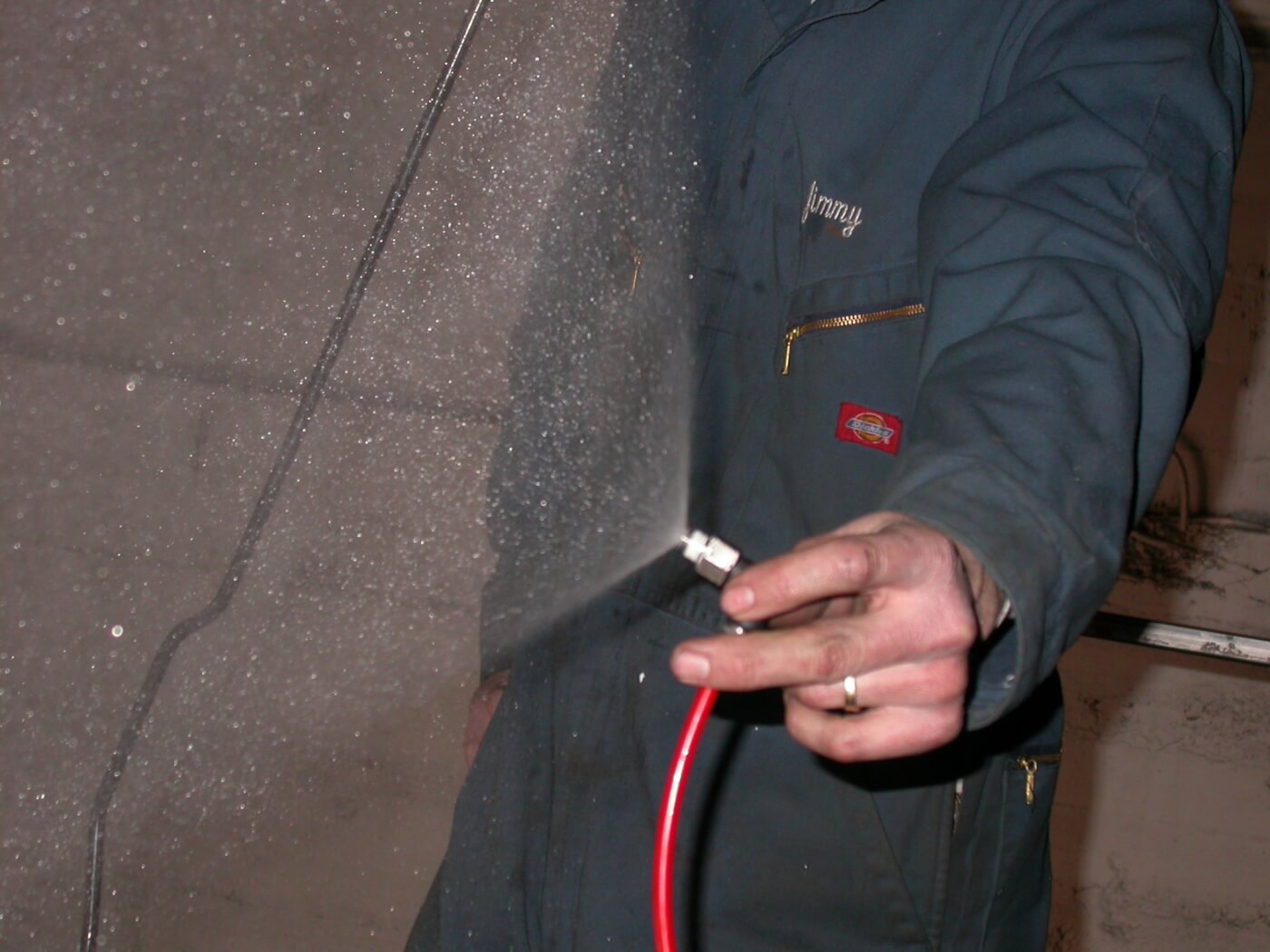 The Comp-One system was put to the test on a 2004 Dodge 3500 dually equipped with a 5.9L Cummins. Other than a set of 50-hp injectors and HD transmission, the test vehicle was stone stock (including turbo). The dyno testing was performed at the Colorado Speed Company on the Superflow AutoDyn 30 (load-bearing) chassis dyno at 25-percent load. The towing test was performed with a Raptor, 39-foot, fifth-wheel toy hauler checking in at 18,000 lbs. Run on the dyno in baseline trim (no Comp-One activation), the turbo diesel produced 268 hp at 2,869 rpm and 520 lb-ft of torque at 2,680 rpm with a peak boost reading of 44.2 psig.
Test number two involved activation of the Comp-One water/methanol injection in which produced 349 hp at 3,186 rpm and 614 lb-ft of torque at 2,776 rpm, while peak boost was up to 50.9 psig. In this mode, the Comp-One increased the power output by 81 hp and 94 lb-ft of torque and increased boost pressure by 6.7 psig. Engaging the Tow tune resulted in 362 hp at 3,210 rpm and 630 lb-ft of torque at 2,842 rpm, while the Performance tune brought 440 hp at 3,166 rpm and 745 lb-ft of torque at 3,015 rpm. The final run with the Extreme Tune pushed boost to 52.7 psi and resulted in peak numbers of 492 hp at 3289 rpm and 813 lb-ft of torque at 3,103 rpm.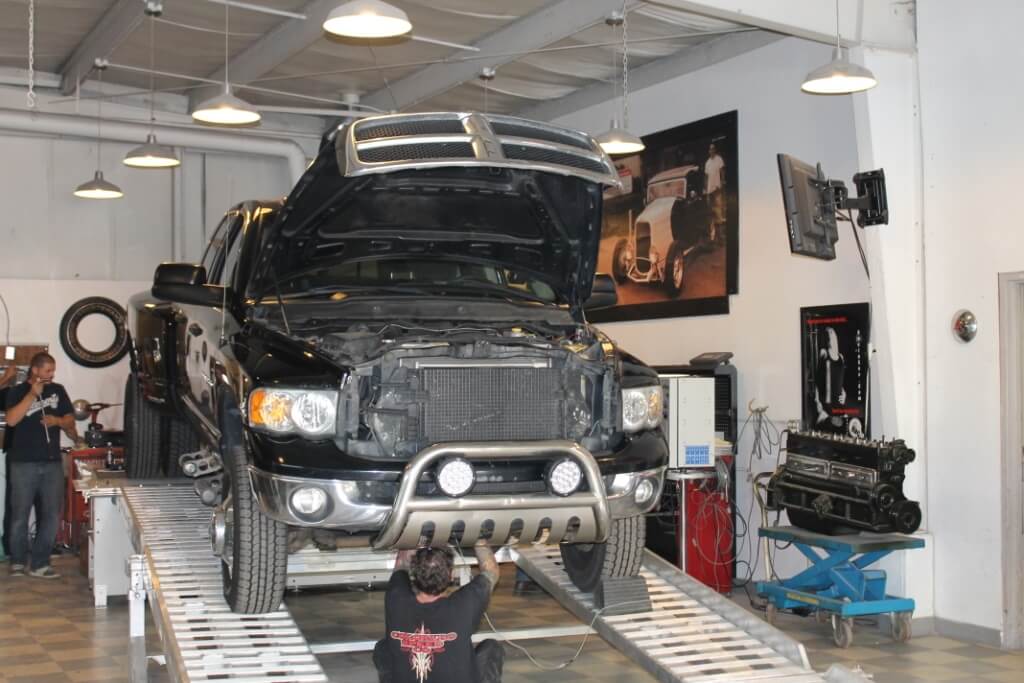 The results of the dyno testing indicated that despite gains of 224 hp and nearly 300 lb-ft of torque, the Comp-One system from Snow Performance kept EGT down below 1,200 degrees. Now the question was can all that extra power really be used out in the real world when you need it most, and for how long? This towing torture test involved lugging the 18,000-lb trailer up Vale Pass in Colorado. The pass is every trucker's nightmare, consisting of a 6-7 percent grade, stretching nearly 10 miles and ending at a power-sapping 10,600-ft elevation. Data logging was employed to monitor the EGT during the long haul not one but three times, once with the Extreme tune (worst case scenario), again with the Extreme tune and water injection only and then one final time after giving it a chill pill with the Extreme tune and water/methanol injection. The vehicle speed was kept at a constant 60 mph for all testing and the results were impressive.
As expected, running the Extreme tune alone with no water or water/methanol injection resulted in the highest EGT. The peak exhaust temperature registered a dangerous 1,537 degrees during the extended climb. Adding water injection only to the mix resulted in a drop of peak EGTs of 160 degrees (to a safer 1,377 degrees). The final test illustrated the potential of the extra volume of injection made possible by the combination of water/methanol. The water/meth combo lowered EGT even further, from 1,377 degrees (with water injection alone) to 1,252 degrees. This test clearly shows that the Comp-One system allows diesel owners to not only have the extra power offered by Extreme tunes, but use them safely under the most rigorous towing conditions-chill pill indeed! DW
SOURCES:
Snow Performance
719.633.3811
Diablo Sport
561.908.0040