HOW TO MAKE 500 TO 1,500 HP WITH GM'S FAMOUS DIESEL
There are many ways to build horsepower, and each has its advantages and drawbacks. Power costs money, but there's still a smart way to do it. You can push some components, and others not so much. As a way of exploring, we've run into many folks who've built these 6.6Ls from mild to wild, and we decided to share our thoughts from 500 to 1,500 hp. Enjoy!
500 RWHP 6.6L Duramax
When it comes to 6.6L Duramax engines, there are tons of designations to choose from. There are LB7s, LLYs, LMMs, LMLs, and even the new L5P. While there have been a number of upgrades available for these powerplants over the years, the basic architecture has remained the same, which means all models respond to tuning and tweaks. In factory form, the earlier LB7 (rated at 300 flywheel hp) will put down about 240 to 260 rear-wheel hp, with the new LML (397 flywheel hp) at around 340 to 360 hp. The LLY, LBZ, and LMM will usually fall somewhere in between those numbers. Fortunately for horsepower junkies, a simple tune is all it takes to get in the 450 to 500rwhp range; we've seen a bone-stock LB7 hit 477 rwhp on a stingy Mustang dyno with just a PPE Hot+2 programmer. Shops across the nation also offer custom EFILive tuning, which can be used to switch power levels on the fly, or dial an exact power or EGT level.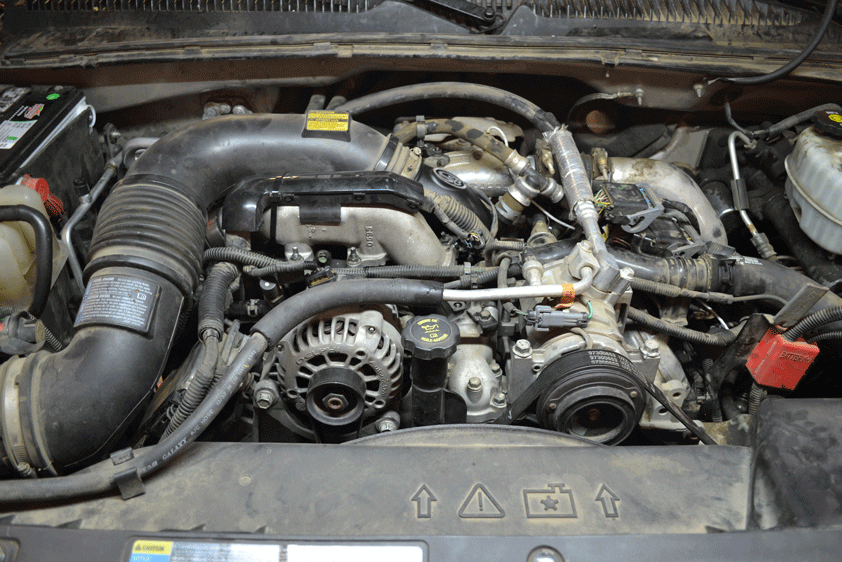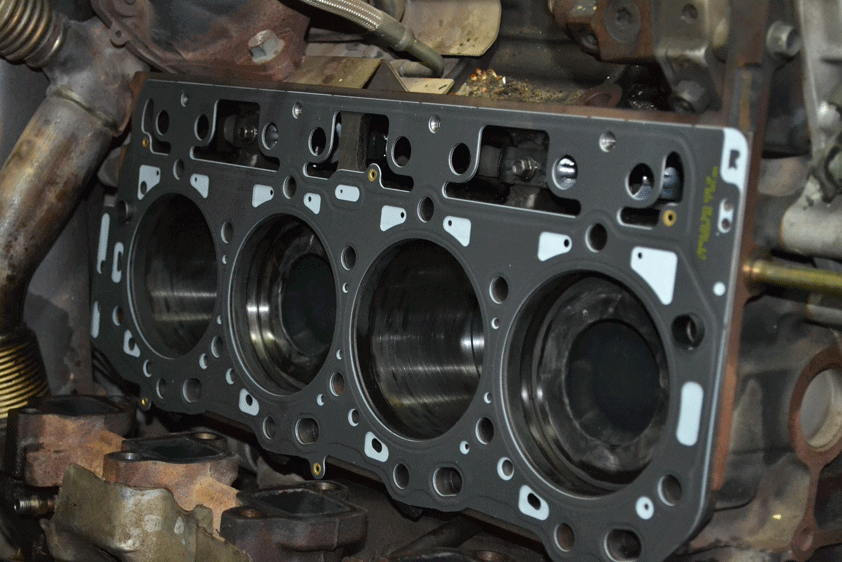 While the turbochargers of all generations generally limit power to some extent, the real weak point in a 500rwhp Duramax build is the transmission's holding power. Especially with the earlier five-speed Allison, the higher gears are a weak point, and often slippage when standing on it in Fifth is what will throw the transmission into limp mode. It should be noted that limp mode (when the trans locks itself in a single gear at a high line pressure) is not a death sentence. Backing down the tune just slightly can keep the transmission going for years until a rebuild can be performed.
750 RWHP 6.6L Duramax
It may not seem like a 250-horsepower jump would require a host of add-ons, but in terms of power production, virtually everything has to be changed to hit that 750 mark. The stock turbo peters out well before 600 hp, so a larger turbocharger is a must, at minimum something in the 68-75mm inducer range. The fuel side will also need an upgrade, as the factory injectors and CP3 will also conk out well before 750. A single modified CP3 or CP4 pump or twin pumps are a necessity, as is a fuel system (lift pump) and a set of 60 to 100% over injectors.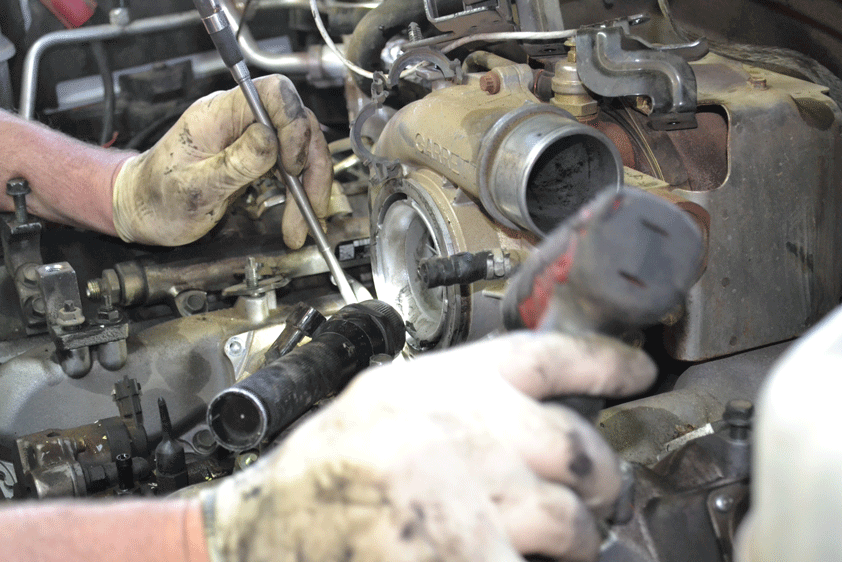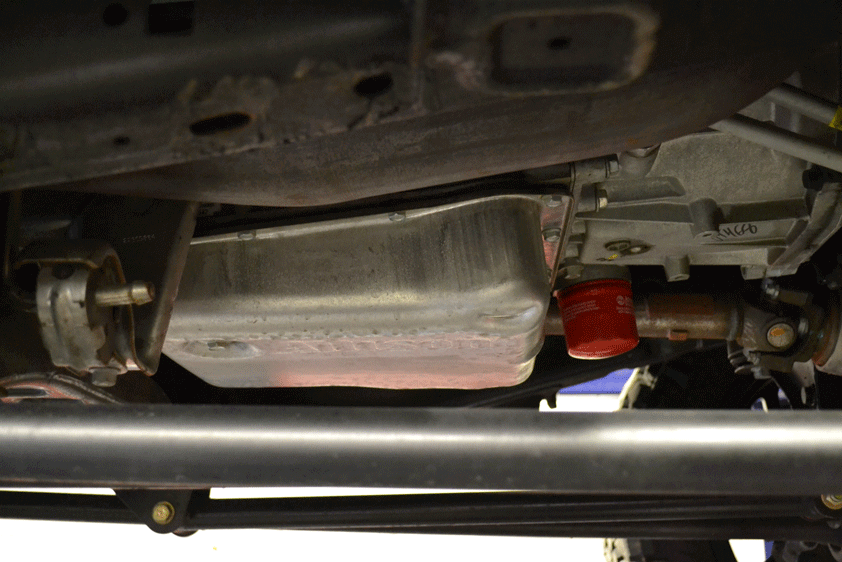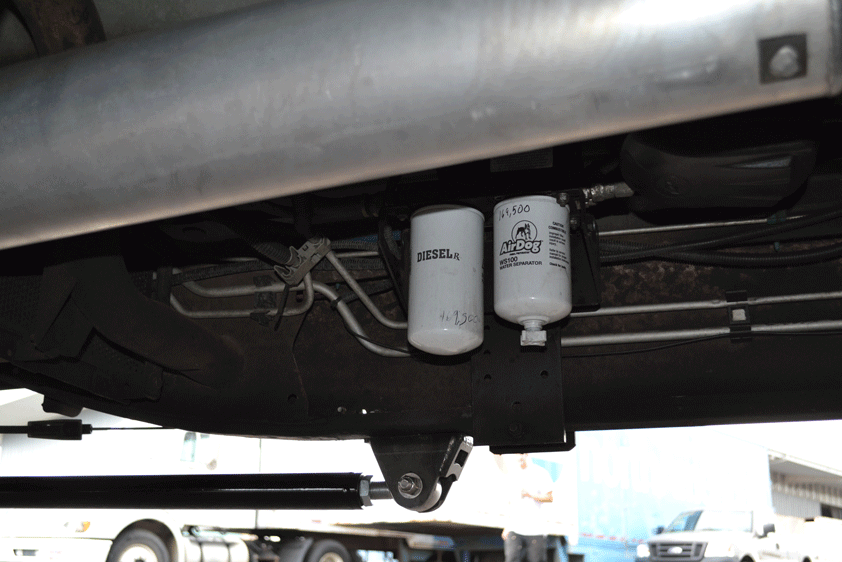 The bottom end of the 6.6L also needs some help when it comes to making this type of power. A performance balancer is a good idea, and an alternate-fire camshaft that takes the stress off the nose of the crank can also be a worthwhile addition. LBZ engines have pistons that are prone to cracking, so their pistons should be upgraded if the engine is rebuilt. Later LMM and LML owners making high-rpm power can get away with stock connecting rods, but for earlier engines upgraded connecting rods are a good idea. When exactly the stock rods will bend is sort of like predicting the weather, but if you're in the 650-750hp range, know that your engine is living on borrowed time.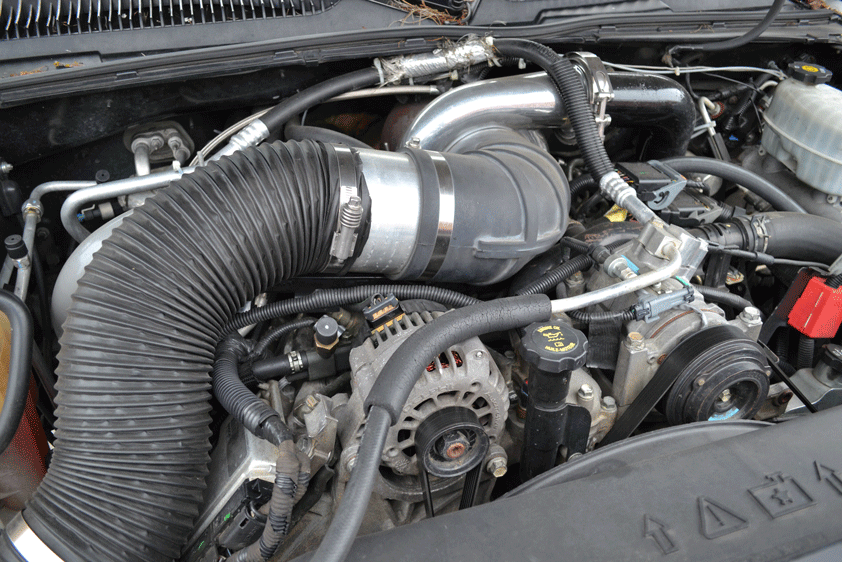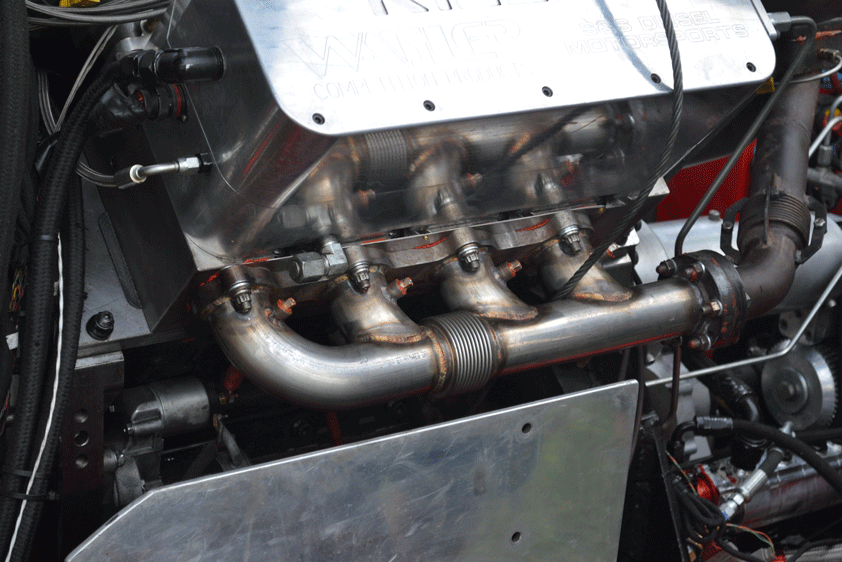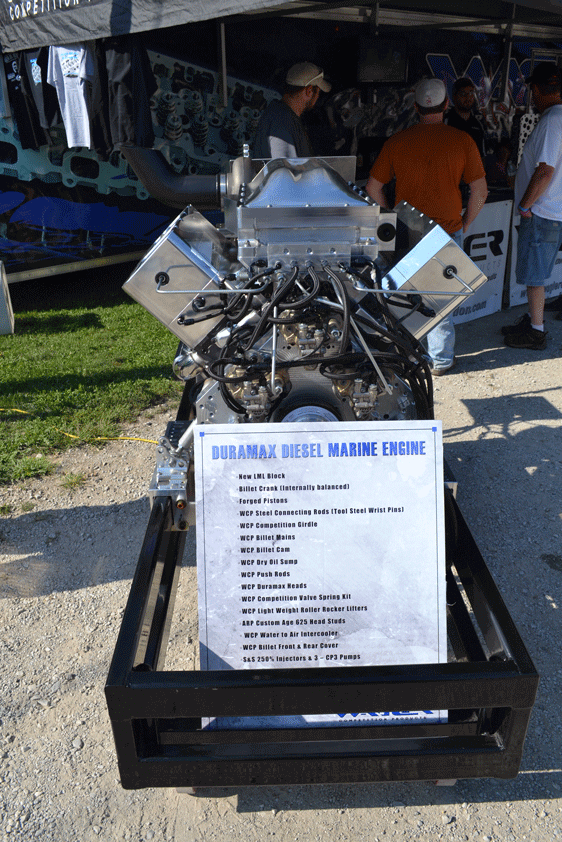 For this type of power, the transmission will also need a full rebuild with a flexplate and performance torque converter. The clutches inside the transmission should also be upgraded, and a deep transmission pan or secondary cooler is also a good idea. Upgrading the shafts largely depends on the usage of the truck, and whether it will be drag raced or used for sled pulling. It should be noted that the cost of this type of build isn't cheap, and while there are shortcuts to making 700-plus horsepower (think stock engine with lots of nitrous), reliability will certainly be a concern.
1,000 RWHP 6.6L Duramax
Hitting the magical 1K mark isn't an easy task, but it's one that can be performed with relatively few upgrades from the 750hp build. Turbocharging is an area of added expense, as a turbo in the 80- 88mm range is mandatory, with many folks choosing to go with compound setups using either twin or triple turbochargers. Intercooler upgrades, piping upgrades, upgraded Y-bridges, and a selection of custom parts are usually part of bringing a 1,000hp build to life.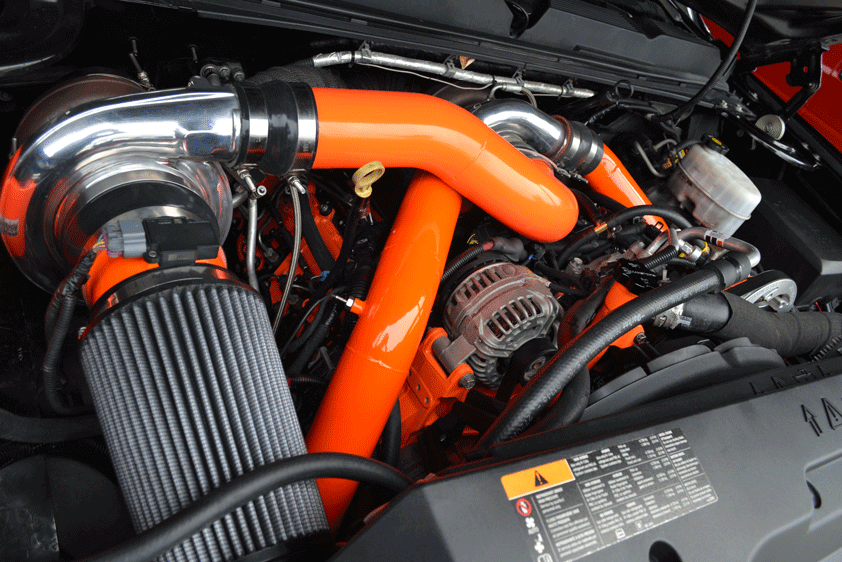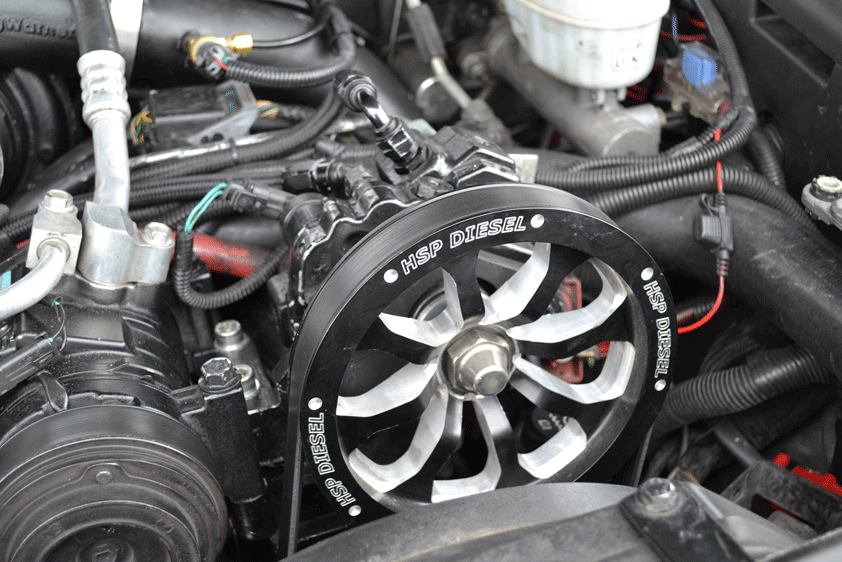 The fuel system will also need some help, as 200% over (or larger) injectors should be used, along with twin CP3 pumps. If the short block is already beefed up it can handle 1,000 hp, although a crankshaft and main caps and/or a girdle isn't a bad idea. A larger camshaft and ported heads can also take some of the workload off the compressors and help them spool faster, so if you're planning on a 1,000hp build, plan on taking the engine completely apart. A transmission that can hold 750 rwhp should still be OK at one thousand, but if racing is involved, then a selection of aftermarket shafts and internal parts are something that should be included in the budget.
1,500 RWHP 6.6L or 7.1L Duramax
There aren't many GM diesels that can break 1,500hp at the wheels in this country (or any country for that matter), as the time, effort, and monetary outlay that it takes to make this kind of power can be daunting. For the engine itself, you'll be looking at an all-out racing long block, complete with a forged and internally balanced crank, severe-duty rods, forged pistons, a girdle, filled block, billet caps, main studs, and high-dollar, high-strength head studs. Recently, competitors have even gone as far as to deckplate these engines, although that has mainly been a practice among pullers.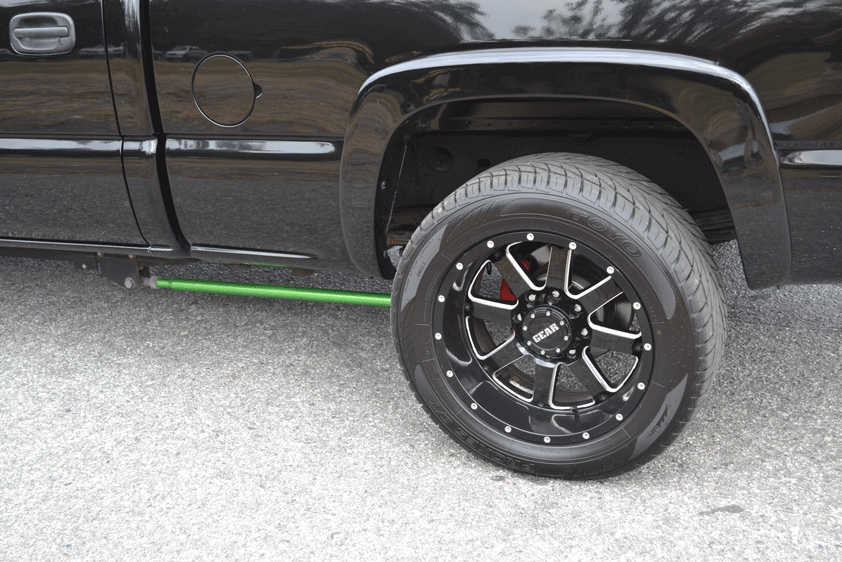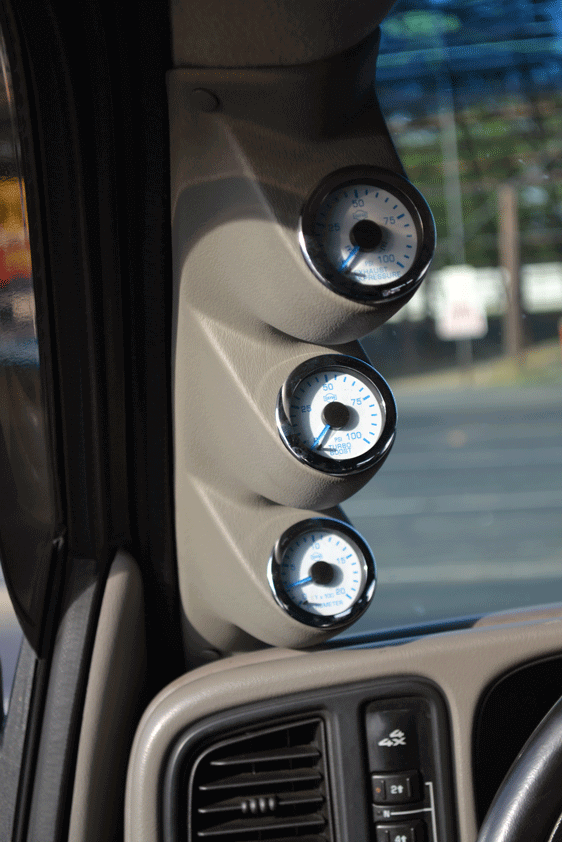 Due to the complexity of these types of builds, a number of shops we talked to recommended going with a full race crate engine, one that would have a specific grouping of parts set up with certain tolerances. These types of engines can be purchased from companies like Dirty Hooker Diesel, Industrial Injection, SoCal Diesel, and Wagler Competition Products. After securing all the needed options, expect to pay a good $30,000 or more for the long block—and that's not counting turbo or fuel upgrades. Speaking of turbos, it seems that "triples" are the poweradder of choice at this rarified level. Even turbos as large as the 98mm Garrett and Precision turbochargers are pushed to their max to make this power, so many folks go with three: two into one. For this setup you'd be looking at two 75mm or two 80mm turbos into a single 80mm, and total boost in the 100psi range. The intercooler is most likely a custom air-to-air or air-to-water unit, and connections must be heavily reinforced. Fueling is another "all-out" scenario and 400 to 800% over injectors, twin modified CP3 pumps, and twin lift pumps pushing a total of 300 gph or more are standard fare.
Where Does It End?
At this point, the most powerful Duramax engines in the country (that we know of) make somewhere around 2,500 to 3,000hp at the flywheel. At this year's UCC, the Trippplemax entry of Wade Minter cranked out 1,960 hp to the rear tires with a set of huge triple turbos and multiple stages of nitrous—with a factory block. The engine endured through the drags, dyno, and sled pull without an issue, proving that this type of power can still be somewhat reliable.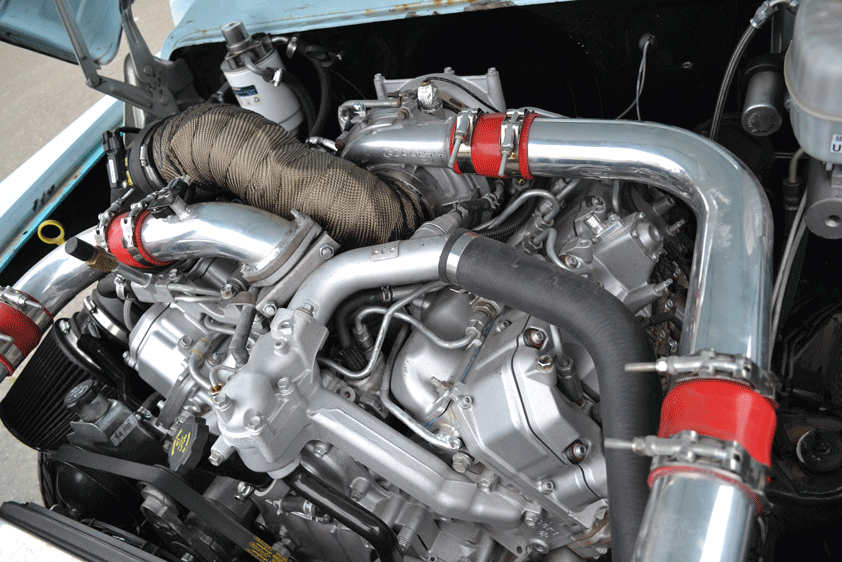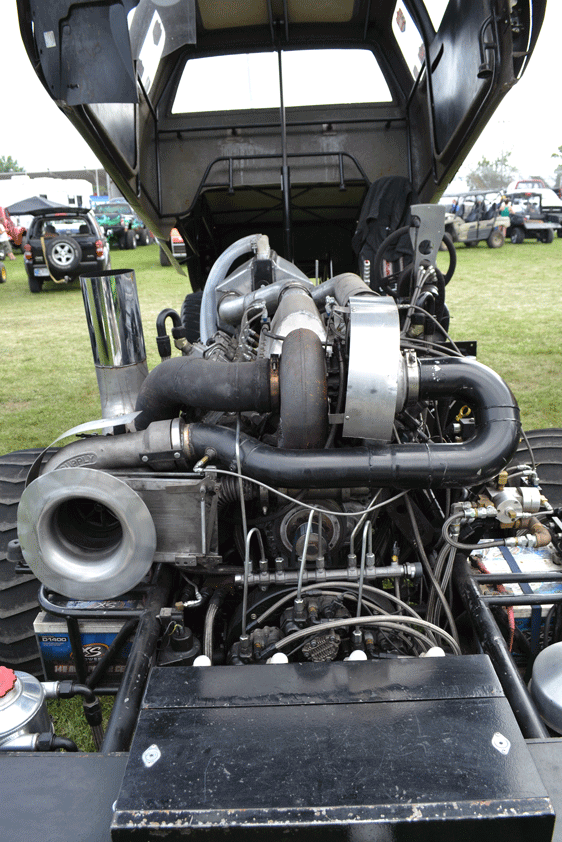 "DUE TO THE COMPLEXITY OF THESE TYPES OF BUILDS, A NUMBER OF SHOPS WE TALKED TO RECOMMENDED GOING WITH A FULL RACE CRATE ENGINE…"
While the outer limit of performance is a sight to behold, most daily drivers we know of fall into the 500 to 800hp range. Usually these trucks aren't built all at once to offset costs; a transmission build might happen one year, the next year it might be turbo and fuel. Oftentimes, owners will run stock short blocks while they build the core up for more power, or buy one turbo for 600hp, then use it in a compound arrangement when they shoot for 900 or 1,000. As ludicrous as owning a 1,000hp truck might sound, we know of quite a few of them, and some are still even driven daily. As time marches on, one thing is for sure: The '01-17 Duramax diesels will continue to be a versatile and exciting platform that inspires diesel enthusiasts for years to come.. DW