ATS Diesel's Innovative New 4R Package
The Dodge Ram (now simply known as "Ram") and the Cummins engine have had a prosperous partnership ever since the first Ram diesel rolled off the assembly line as a 1989 model. Throughout the years, these trucks were known to be virtually bulletproof, usually taken off the road only after they rusted away or saw hundreds of thousands of miles.
"It's hard to tell exactly when the 68RFE might fail, but somewhere between 50,000 and 150,000 miles is the norm"
As decades went by and power levels increased, the transmissions in Dodge trucks became the weak link in the platform, especially if the diesel had been modified. By '07, Dodge had to replace its aging 48RE transmission: the only six-speed that they had in house was the 68rfe, so it got the nod to be installed in this new generation of Ram trucks.
The six-speed proved to be a problem behind the torque of the Cummins engine however, and failures (especially in the '07-'11 model years) were common. It was hard to tell exactly when the 68RFE might fail, but somewhere between 50,000 and 150,000 miles is the norm.
Even with some updates on converter design and shift strategy in '12, many folks are leery of the 68RFE, especially considering that the price of a stock transmission from Dodge can be close to $5,000 and carries only a two-year warranty. There are companies that are building stronger 68RFEs that can handle more power, but these transmissions are in the $7,000-$11,000 range, and their long term reliability is unknown. So what is a Dodge owner to do?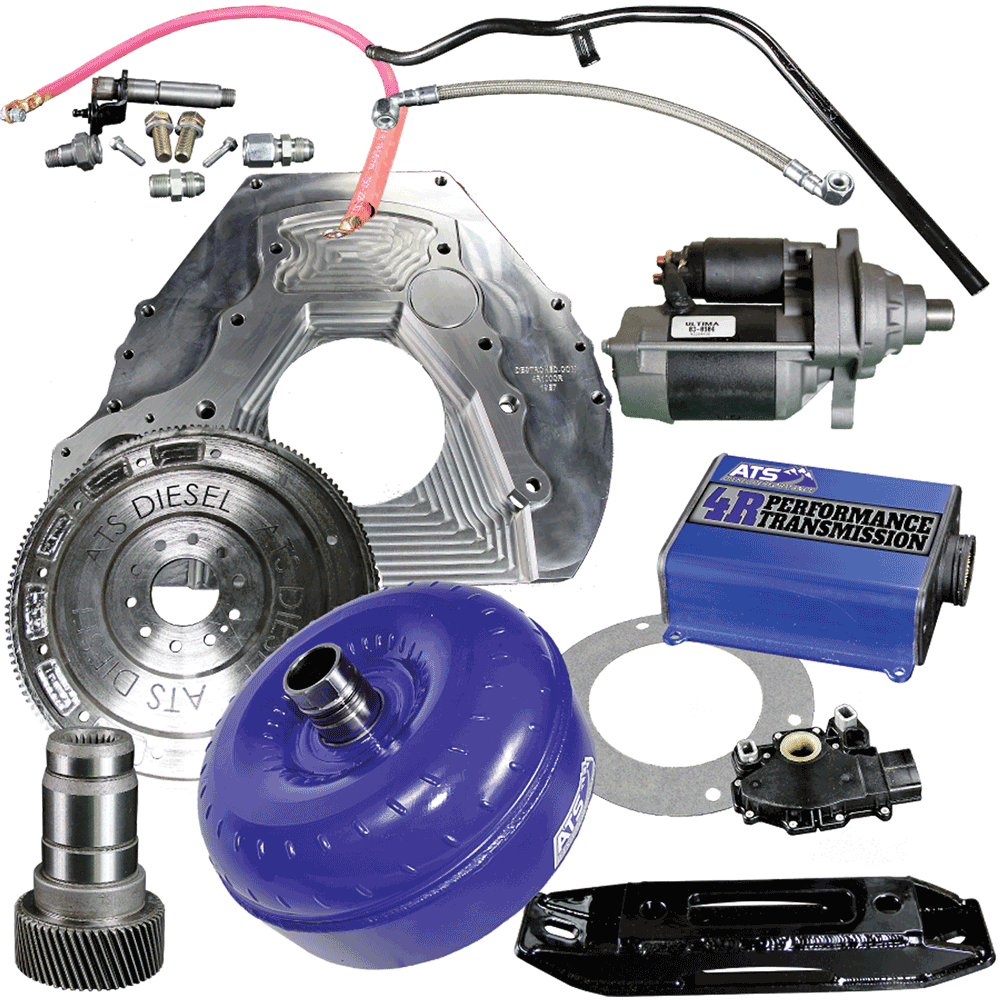 ENTER ATS DIESEL'S 4R PACKAGE
Clint Cannon, owner of ATS Diesel in Arvada, Colorado, saw the Dodge transmission issue quite often in the many Hot Shot trucks around Colorado. Many owners were on their third or fourth transmission and were fed up with the 68RFE—owners wanted permanent solutions. Clint took this problem as an opportunity to develop a swap package, which would give Ram owners a transmission to match their engine's durability.
"The 4R is not only a faster shifting unit, but it also is much more durable"
The transmission that Clint came up with to replace the 68RFE is a familiar unit: the Ford 4R100 that was available originally in Power Stroke-powered F-Series trucks. We, of course, wondered why the install package was for a 4R100 and not, say, for an Allison or 48RE—so Clint was nice enough to explain his reasoning. He said, "The 4R is a fully synchronous transmission, and has better gear splits than competing units. There is no band apply or clutch-to-clutch operation for shifting, so it is not only a faster shifting unit, but it also is much more durable."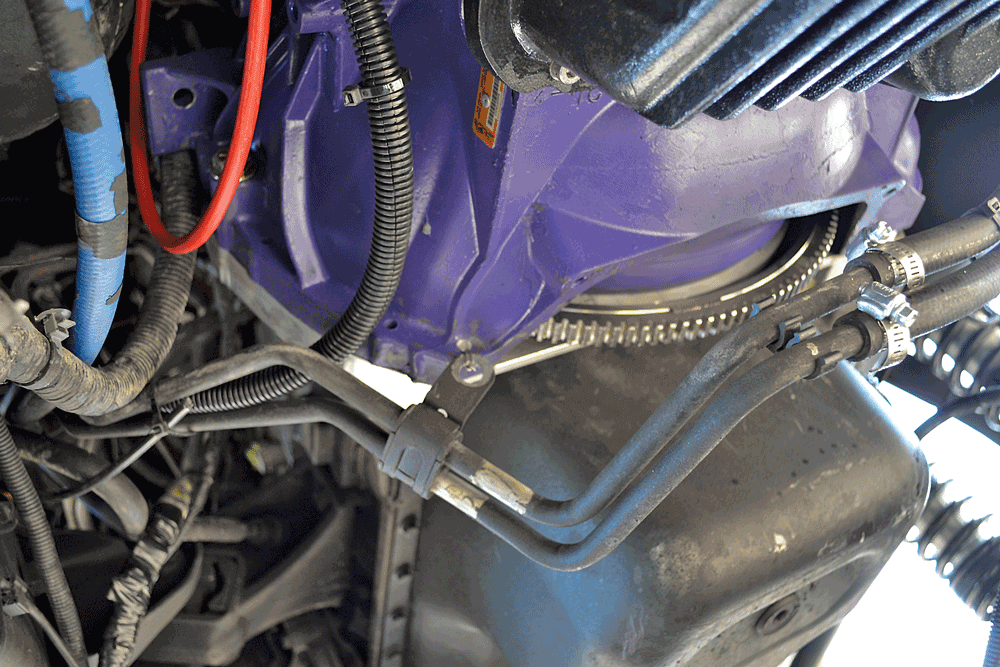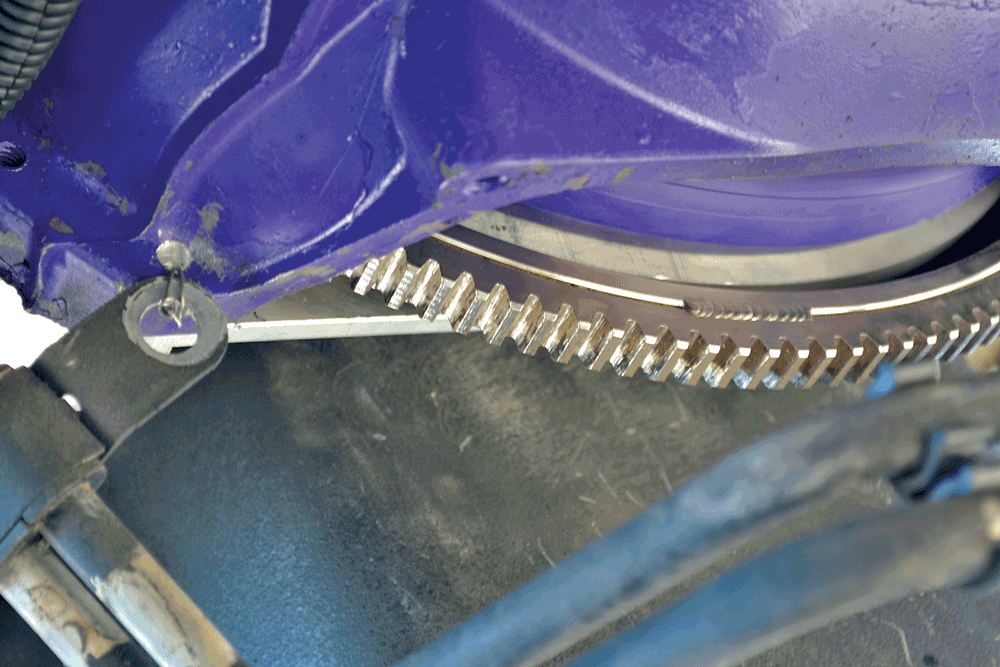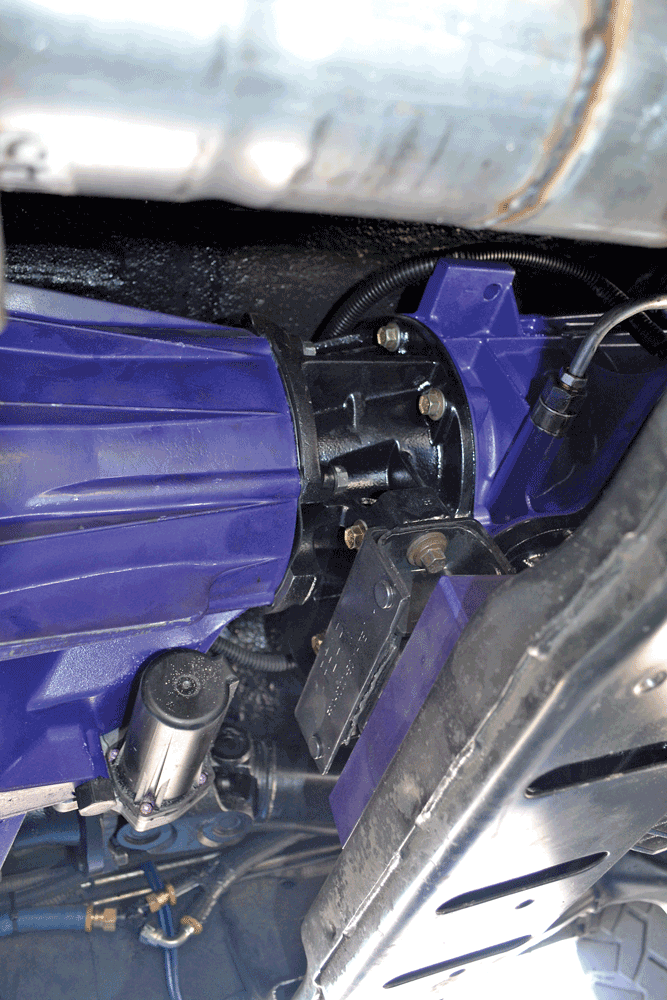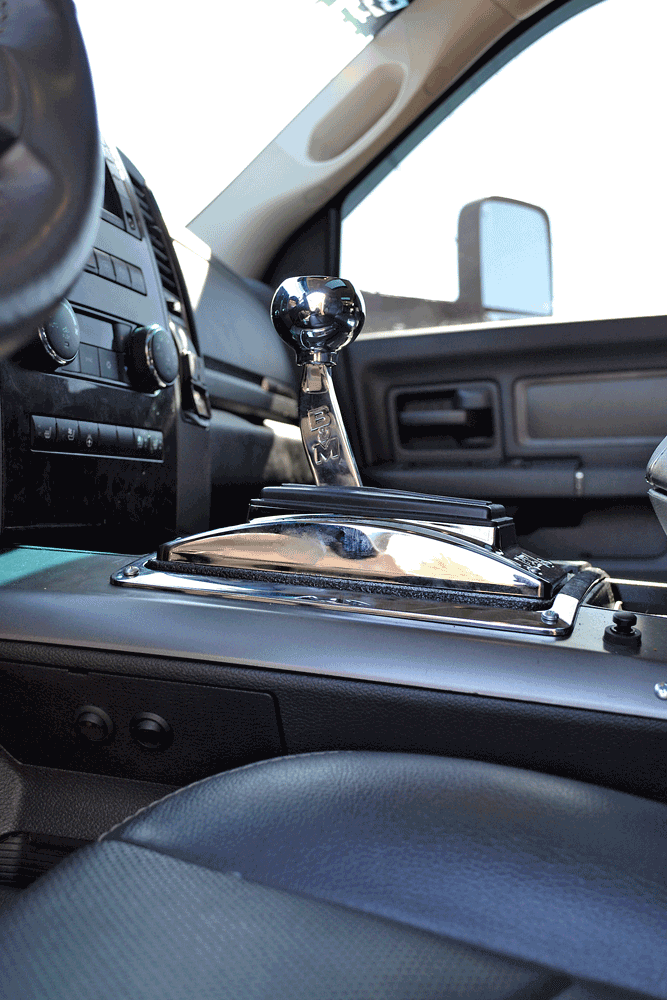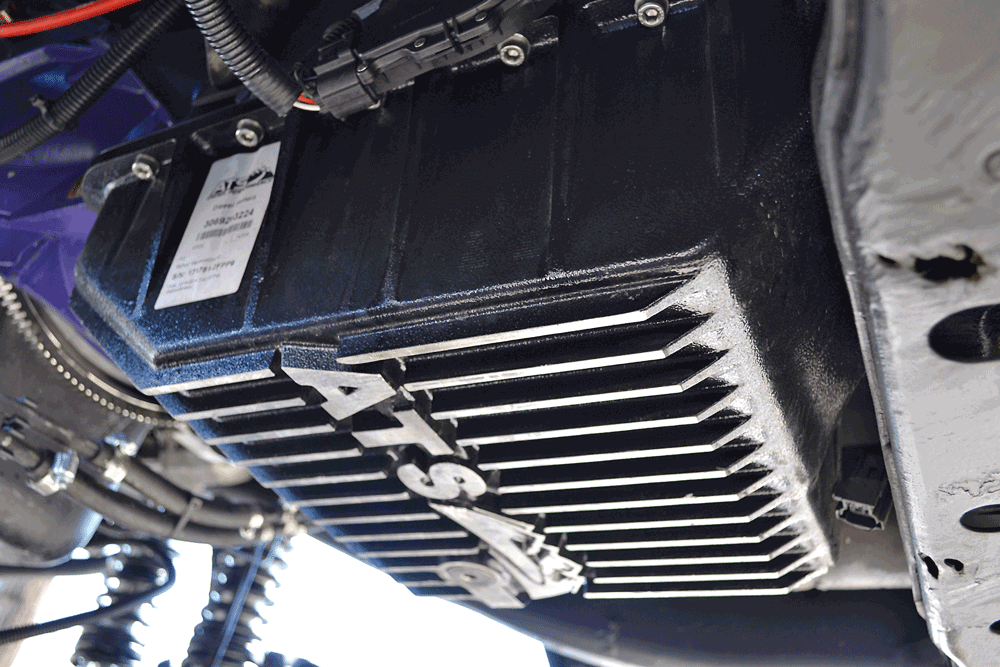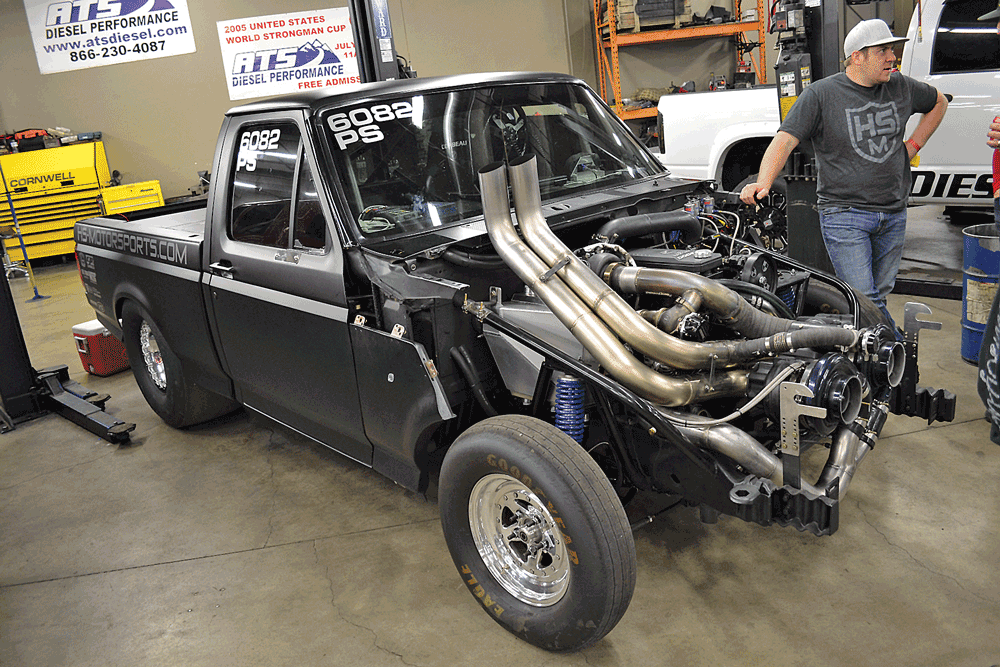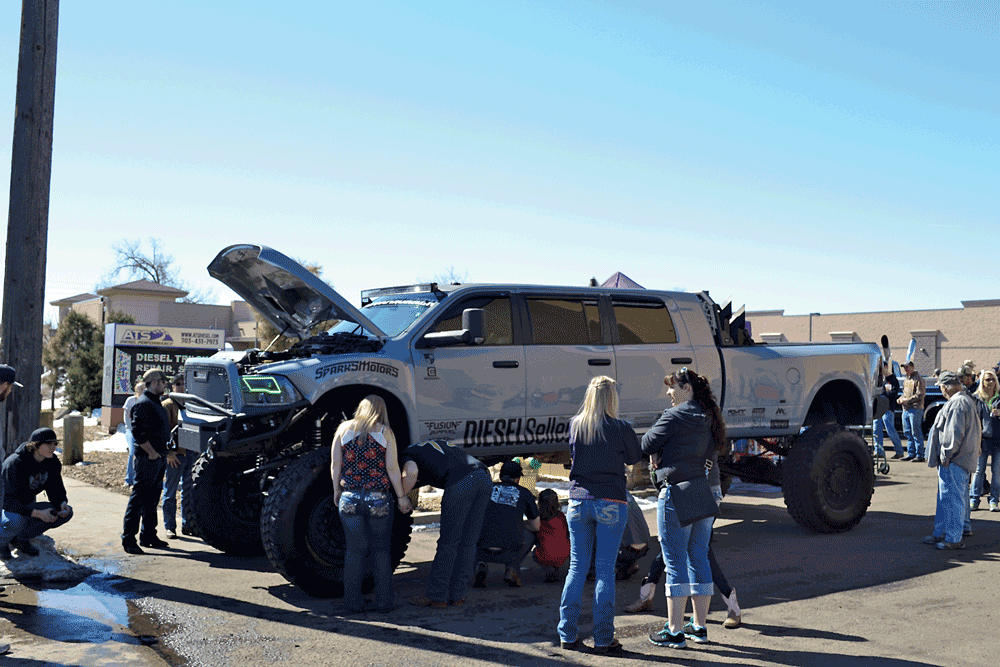 In addition to durability, the Ford transmission has benefited from numerous years of upgrades, so plenty of parts are available for a variety of performance levels. "Our Tow model comes with just the flexplate and input shaft upgraded," Clint said, "and we rate it around the 450-500 hp mark. The idea is to replace a built 68 with a much more durable transmission for those who haul heavy and often."
Clint continued, "Our race application model—with all of the billet parts such as the forward drum, planetary gears, input, intermediate, and output shafts—is currently being raced with a 1500hp 6.7L Cummins and could probably hold more."
Clint was also quick to point out that while the transmission package was designed to replace the 68RFE, it can be used behind any 6.7L or 5.9L Cummins, which makes it perfect for swaps, rat rods, or muscle cars with diesel engines.
While purists might scoff at putting a Ford transmission in their truck, the success of the performed 4R swaps—both in daily drivers and race trucks—is so far hard to argue with. So if you're looking for a cure for the Dodge transmission blues, ATS Diesel's 4R Package may just be what you're looking for. DW