Truck of the Week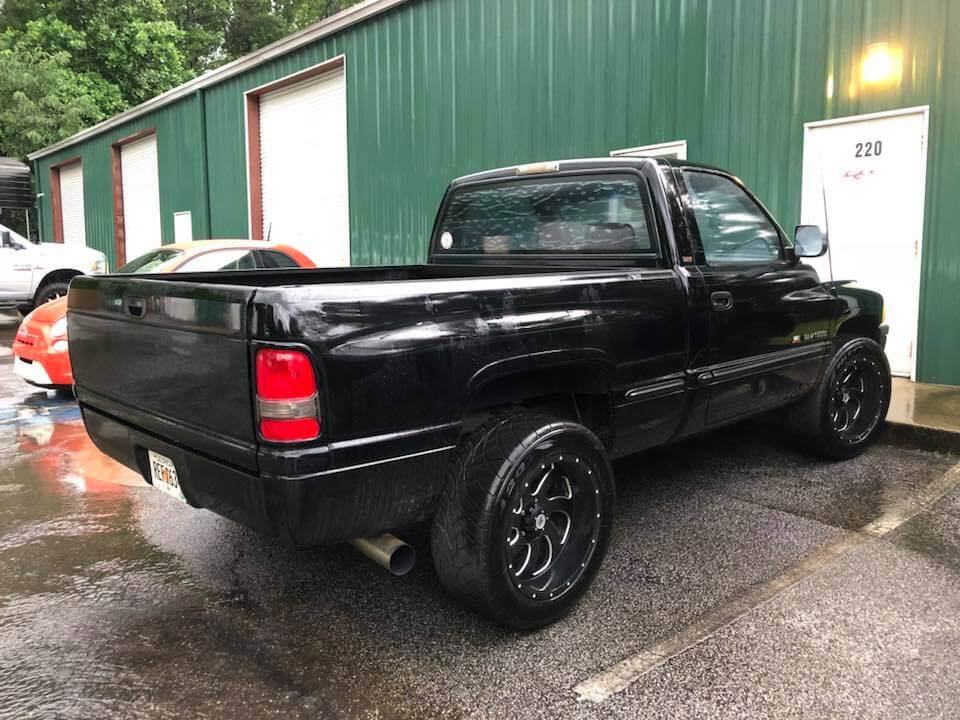 Shortie
12-Valve Cummins-Powered Short Bed Anyone?
The Internet steal of the week was this Cummins-swapped '97 Dodge Ram 1500 for sale for just 9-large (OBO) down in Georgia. The short bed half-ton sports a '97 12-valve put together by Garmon's Diesel Performance, with .020-inch over big bowl marine pistons, a KDP fix and updated front cover, an O-ringed head fitted with 60-ppi valve springs, marine 370 injectors, a done-up P7100 (5,000-rpm governor springs, full rack plug, AFC arm and fuel plate removed), and an HX35 with its wastegate disabled. A Garmon's-built 47RE handles the shifts and sends a dyno-proven 462 hp to the wheels, the truck can easily knock down 25-mpg, and it tips the scales at just 5,000 pounds.

Events
Outlaw Diesel Super Series
RTDS5
It was a jam-packed weekend of side by side ODSS drag racing in Crossville, Tennessee for the fifth annual Rocky Top Diesel Shootout. In the always-competitive Pro Street field, Dustin Jackson and his triple-turbo'd, Cummins-powered Ford Lightning once again rose to the challenge and brought home the win. In Pro Mod, Ben Shaddy's Pro Mod big single Cummins-powered '06 Ram finished out front, and is beginning to move away from the rest of the field in points. As for Pro Dragster, the Scheid Diesel rail took top honors with Jared Jones at the helm. The 5.90 Index class would be won by Rick Fox, Susan Soga cleaned house in 6.70, Michael Hayes earned the 7.70 trophy, and Cody McAnally was the weekend's E.T. Bracket champion.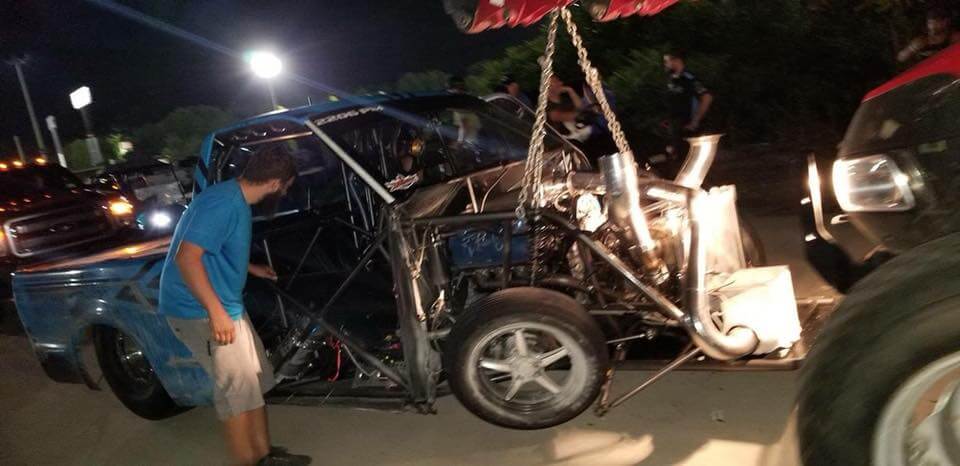 Rocky Top Carnage
Rudy's Pro Mod
Unfortunately for the Rudy's Performance Parts crew, the Rocky Top Diesel Shootout didn't go as planned. The company's Pro Mod F-250 suffered a damaging brush with the wall on Friday night, which kept them out of the main show on Saturday. Out of the gate the pass looked good, but somewhere near the 330-foot mark the truck took a hard right into the wall. Luckily (and more importantly), driver Rawlings Barnes emerged unscathed and unaffected by the wreck. The unofficial word was that the Rudy's team would know the true extent of the damage the Monday after the wreck, and that they would do whatever they could to get the truck back on the track. Barnes and the guys at Rudy's were second in Pro Mod points going into Rocky Top Diesel Shootout.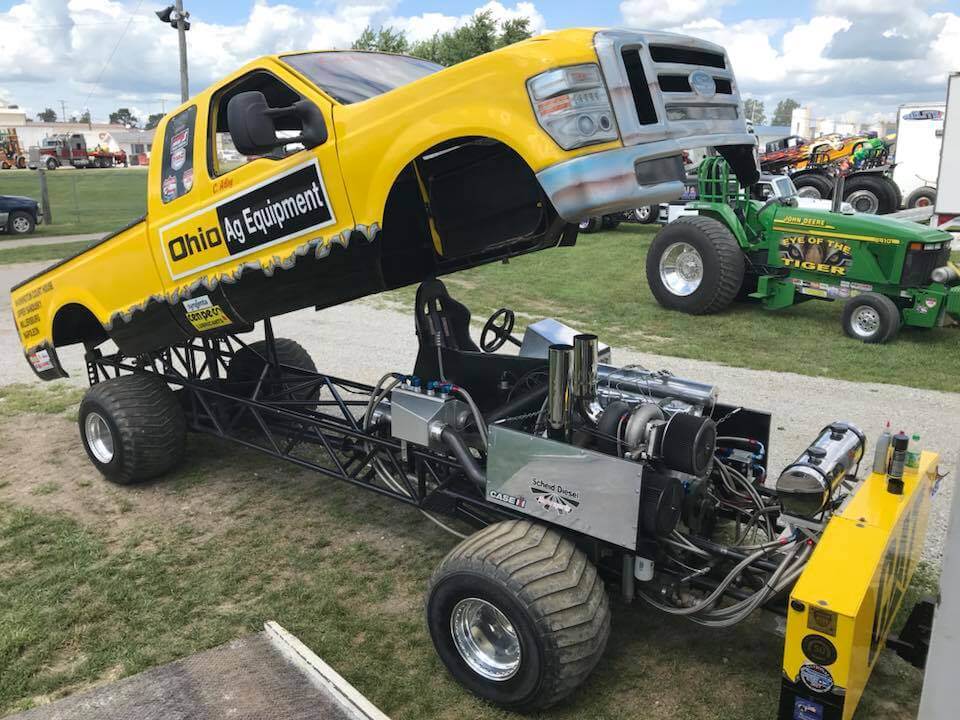 Two Trucks in the Pull-Off
Scheid Diesel
If you haven't heard, it's been a busy summer for Scheid Diesel's truck pulling effort, and perhaps no one was busier than the company's Super Stock driver, Kent Crowder, over the weekend. While piloting both Scheid's own triple-turbo Super Stock Dodge Ram and customer Carl Atley's Ford ("Lethal Weapon") at an NTPA event in Fort Recovery, Ohio, Crowder managed to drive both trucks into the pull-off on Saturday night. Then, during the pull-off, and with only one truck running between both of the trucks Crowder had to drive, he was able to put Atley's Ford out front for the win. His Ram would finish third, right behind Cody Hastings' "Against the Grain" Dodge.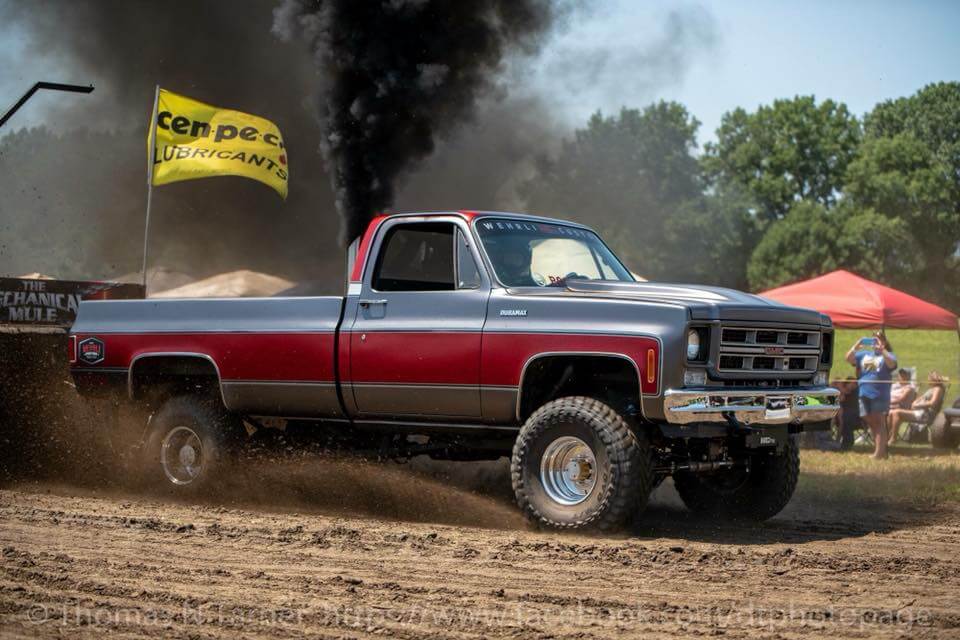 Front-Runner
'76 GMC + Duramax Power
Jason Wehrli of Wehrli Custom Fabrication had himself a winning weekend in the dirt as well. After his Duramax-powered '76 GMC yanked the sled 356-plus feet for the win on Thursday, he would go 370 feet and change in Sandwich, Illinois on Saturday, once again coming away with the W. Wehrli runs in the 6,500-pound Altered Stock class along the Illini State Pullers circuit—a category that allows diesels to compete so long as they're equipped with a single, 2.6-inch turbo, an engine displacing less than 450 cubic inches, and a single port water injection system.

Highlights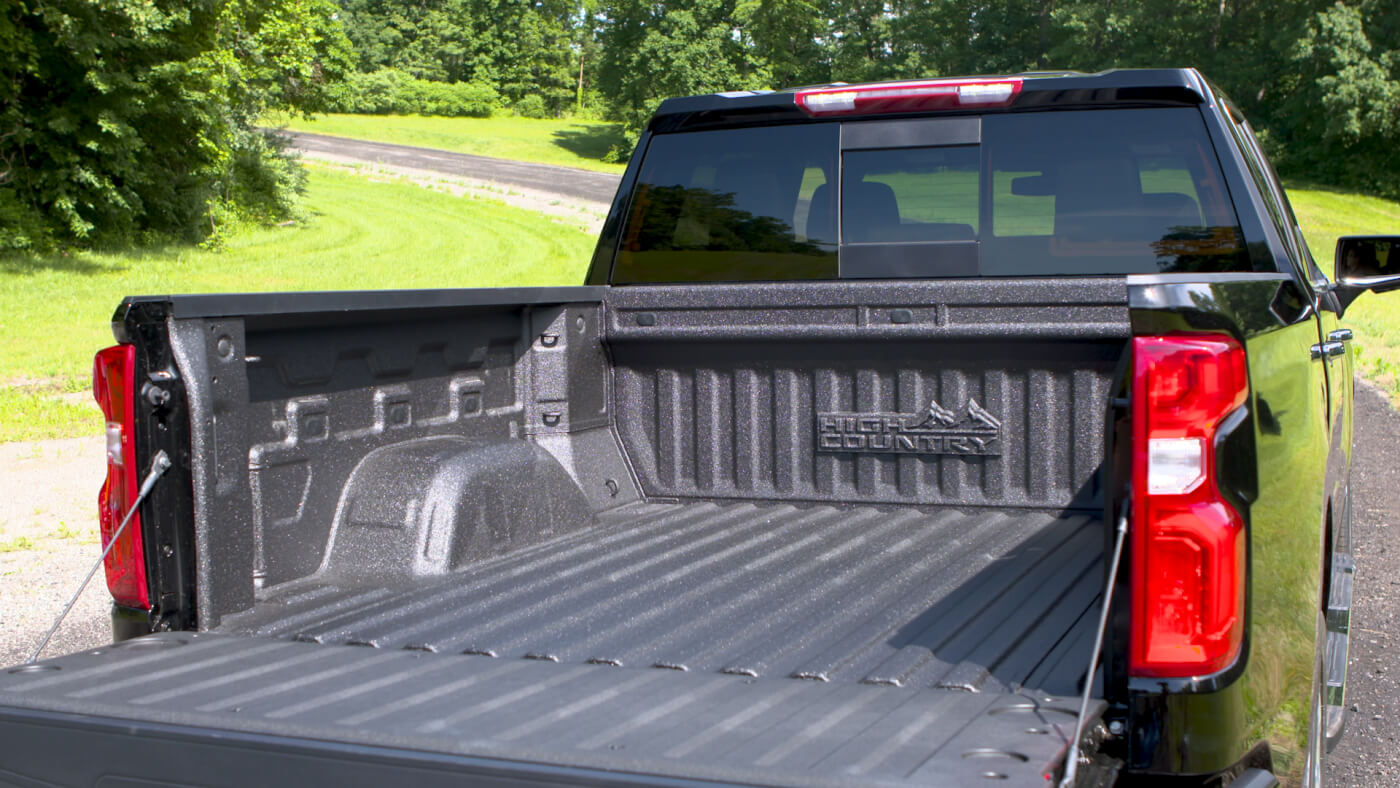 OEM News
Chevrolet to Offer Largest Half-Ton Bed
With its best-in-class box depth, length (at the floor), cargo volume, and 12 tie-down points, Chevrolet's '19 Silverado 1500 is said to have one of the most versatile beds of any pickup to date. Engineers were able to design a short box that offers 20 percent more volume than its competitors by widening the maximum width of the bed floor by seven inches—and this has been implemented in all three of its offered bed sizes (short box: 63 cubic feet, standard box: 72 cubic feet, and long box: 89 cubic feet). With its beds also being constructed from higher grade steel for '19, bed floor materials have gone from 340 megapascals to 500 megapascals. Fittingly, Chevrolet calls it the Durabed.

Parts Rack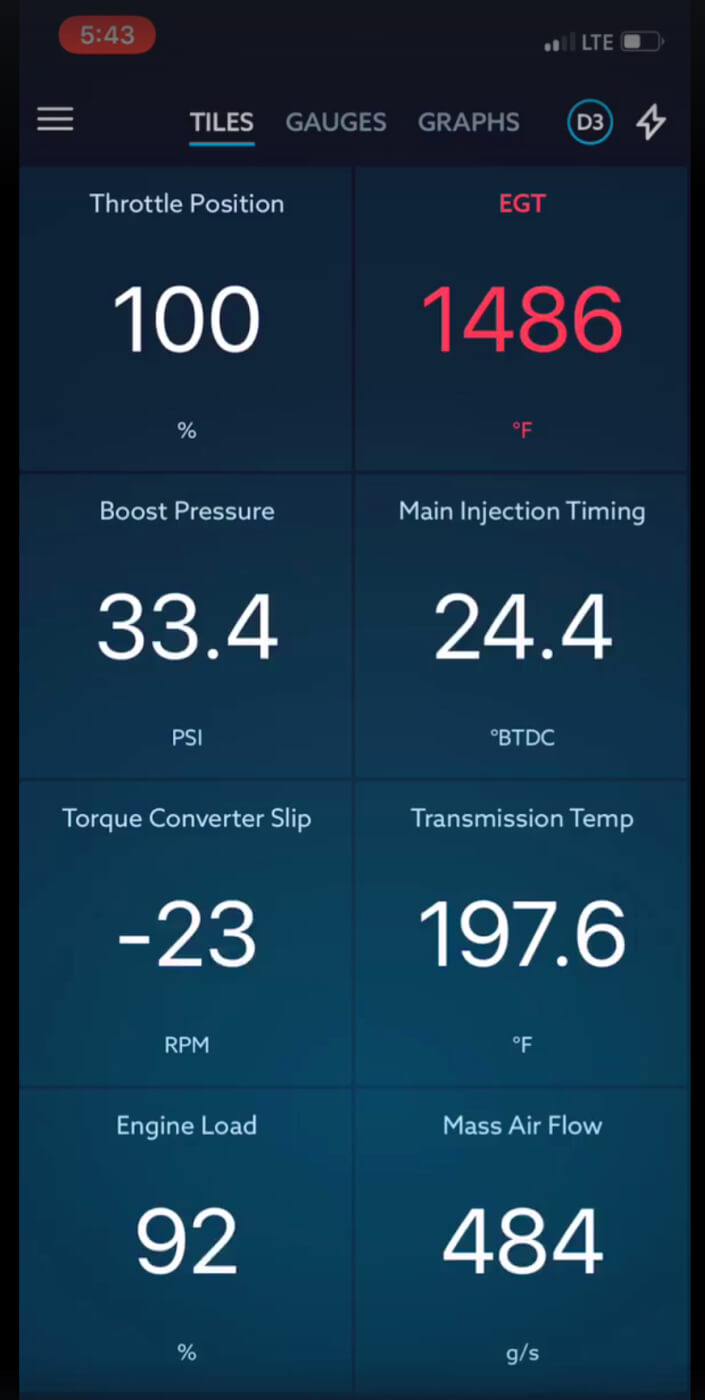 PPEI Introduces
EGT Control
PPEI, one of the premiere tuners in the industry, has created an adjustable exhaust gas temperature (EGT) control within its EZ Lynk calibrations for LML Duramax owners. Thanks to its recalibrating of the factory downpipe EGT sensor to match exhaust manifold EGT's, an accurate EGT limiter can be set within the truck's ECU wherever you want it and the truck will hold that value. For example, if you don't want to see more than 1,400 degrees while towing, the limiter will not allow the truck to get any hotter. While currently only available for the LML Duramax, this same engine-saving technology will soon be available for Power Stroke and Cummins applications.