Nice Rack
Weapons Grade Fabrication Bomber Headache Rack
Weapons Grade Fabrication's patented and popular, Bomber Rack headache rack now comes with an optional window protection insert that is manufactured from laser cut 1/8-inch and ¼-inch steel, using reinforcing ribs for rigidity. Great consideration was taken when designing the insert pattern to compliment the style of their existing racks. As with all of their racks, they are designed to match the contours of the bed, cab and roofline for a precise fit on your specific model truck.
Weapons Grade Fabrication
805.208.8904
WeaponsGradeFabrication.com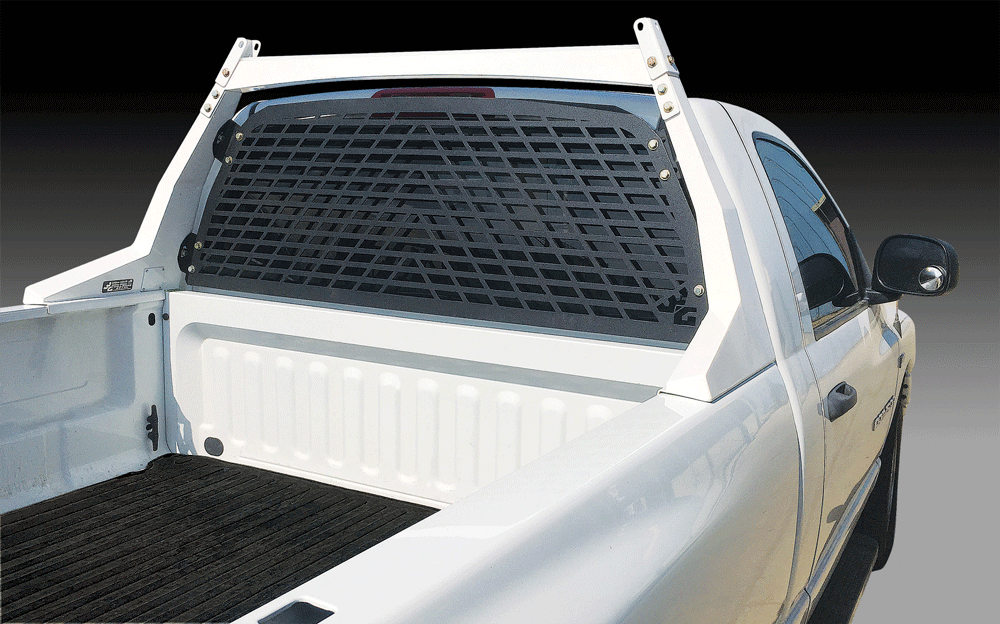 Big Binders
Wilwood Disc Brake's New Ford F-250/F-350 Disc Brake Upgrade Kits
Wilwood's TX6R Tactical Xtreme brake systems are now available for all single rear wheel (SRW) 2005-2012 Ford F-250 and F-350 Super Duty four-wheel drive trucks. Using components and technology originally developed by Wilwood for tactical, armored and extreme-duty specialized applications, TX6R systems provide unmatched braking capacity and durability for all types of high-demand highway, towing, hauling, commercial and heavy load off-road applications.
Supplied with BP-20 composite-metallic SmartPads, all the necessary hardware and a detailed installation guide, these application-specific systems are designed for full compatibility with the OE hydraulics and ABS system controls.
Wilwood Disc Brakes
805.388.118
Wilwood.com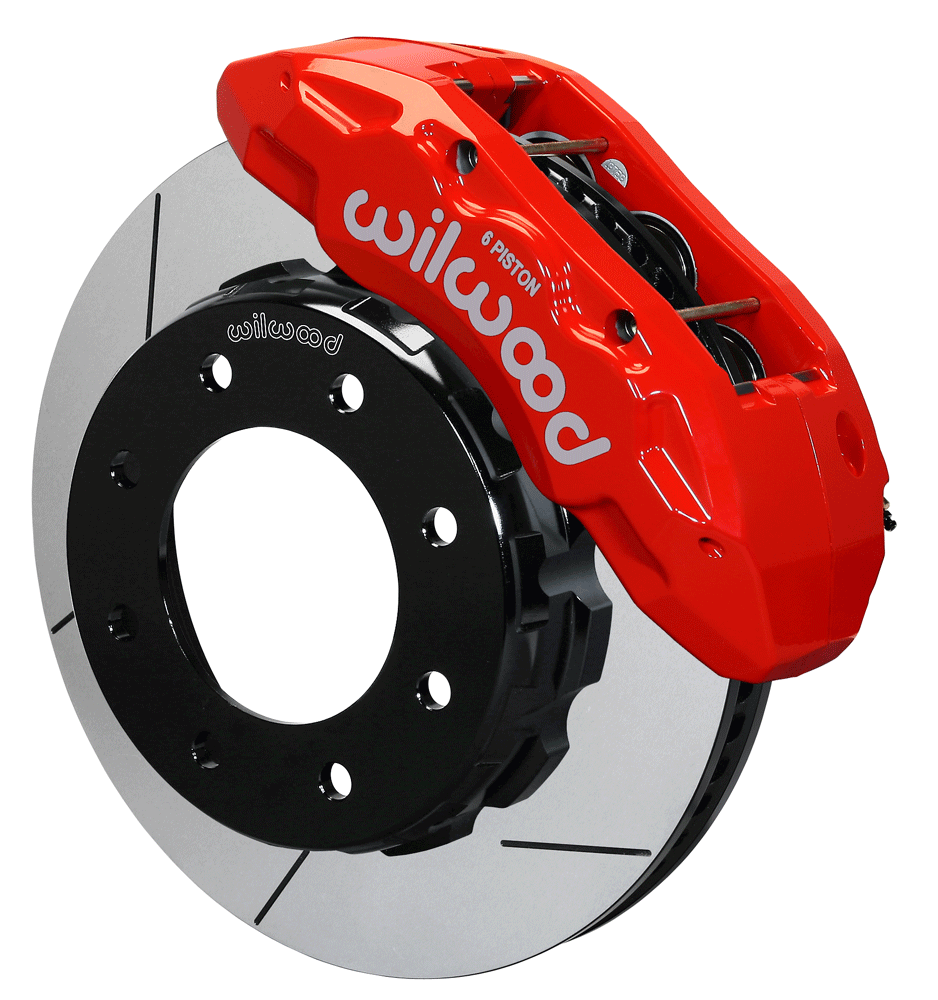 Load Control
Air Lift's Loadlifter Series for 2013-2016 Ram Promaster vans
Designed for 2013-2016 Ram ProMaster 1500, 2500 and 3500 model rear-wheel- drive vehicles, Air Lift's LoadLifter series air spring kit works with your existing suspension to deliver up to 5,000 lbs. of leveling capacity. The air springs eliminate sagging and bottoming out when towing or carrying heavy loads, while providing a safe, comfortable ride.
Featuring rugged, durable components, including air springs and all hardware, both the LoadLifter 5000(tm) and LoadLifter 5000(tm) ULTIMATE offer a fast, straightforward installation and requires no drilling into the vehicle's frame. For convenient inflation and deflation of the air springs, Air Lift offers automatic, wired and wireless on-board air compressor systems to provide one-touch control of your air springs, from inside the vehicle or remotely.
Air Lift
AirLiftCompany.com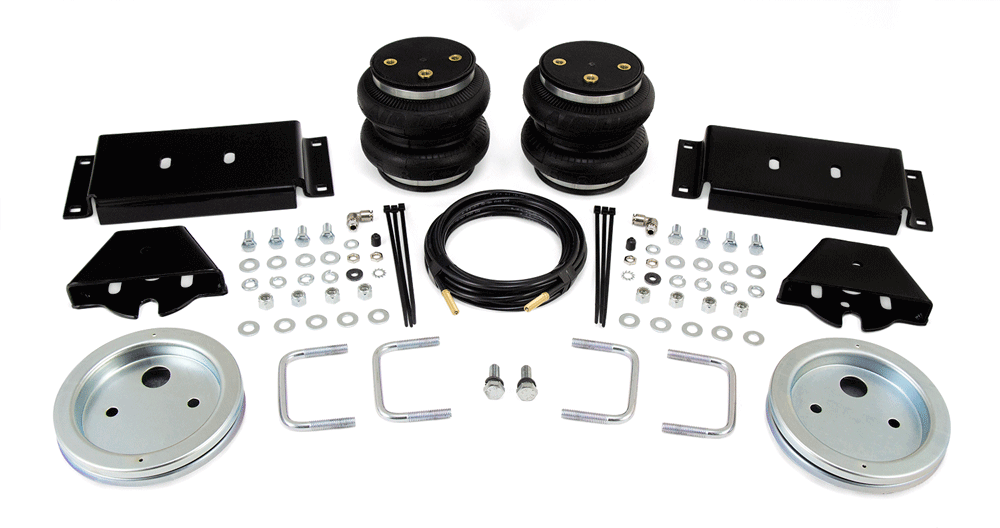 Performance Lift
BDS 8-Inch Coilover Systems for Ford Super Duty
BDS Suspension's new offerings for the Ford Super Duty comes in the form of their 8-inch coilover kit. It's 8-inch FOX coilovers are designed for impressive on and off-road performance with room for up to 38-inch tires to be installed. These new 8-inch coilover options carry over all the benefits of the current 6-inch coilovers, but are now pre-tuned for 8-inch of lift under your 2005-2016 F250/F250 truck. These new 8-inch FOX remote reservoir coilovers are available with or without the DSC (dual speed compression) adjuster and can purchased as an upgrade kit for 2005+ trucks as well as complete 4-link systems for the 2011+ trucks.
BDS Suspension
517.279.2135
BDS-Suspension.com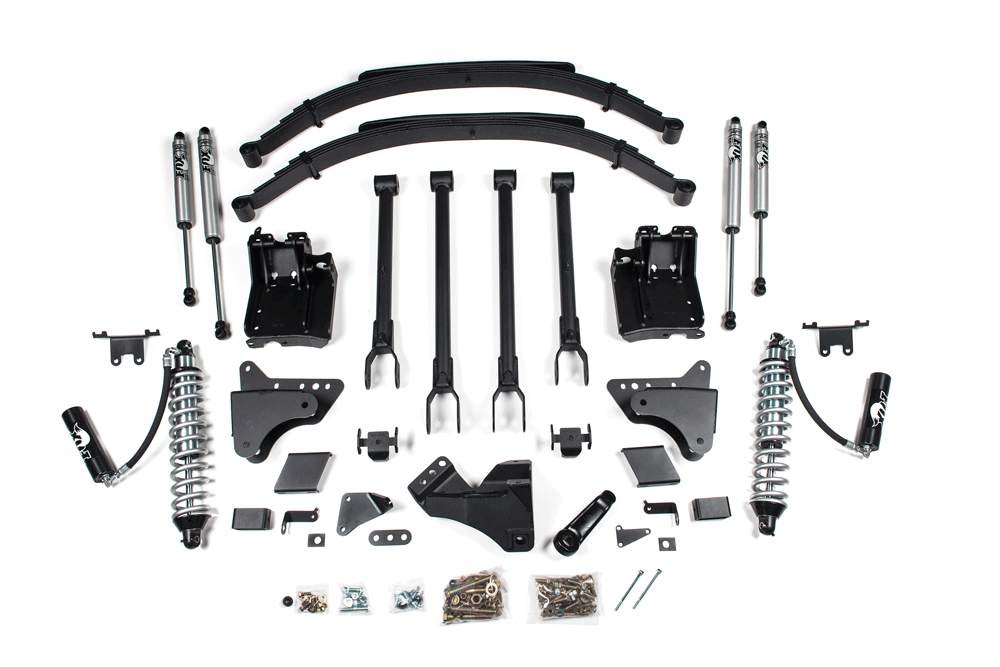 Get Plowed
BOSS Snowplow
The precisely crafted, ultra-efficient HTX line of snow plows is perfect for handling winter's toughest storms with your lighter-duty truck. The BOSS HTX V-plow is available in mild steel and features a full moldboard trip design to minimize plow and truck damage when encountering obstacles. The HTX V-plow also comes outfitted with a steel moldboard, reinforced with diagonal cross-bracing and formed bottom channel for increased blade rigidity.  The HTX V-plow comes standard with the BOSS SmartLight 3 headlight system, the first 100-percent LED lighting system with Ice Shield Technology that nearly doubles the lighting output of traditional halogen systems.
BOSS Snowplow
BOSSplow.com
800.286.4155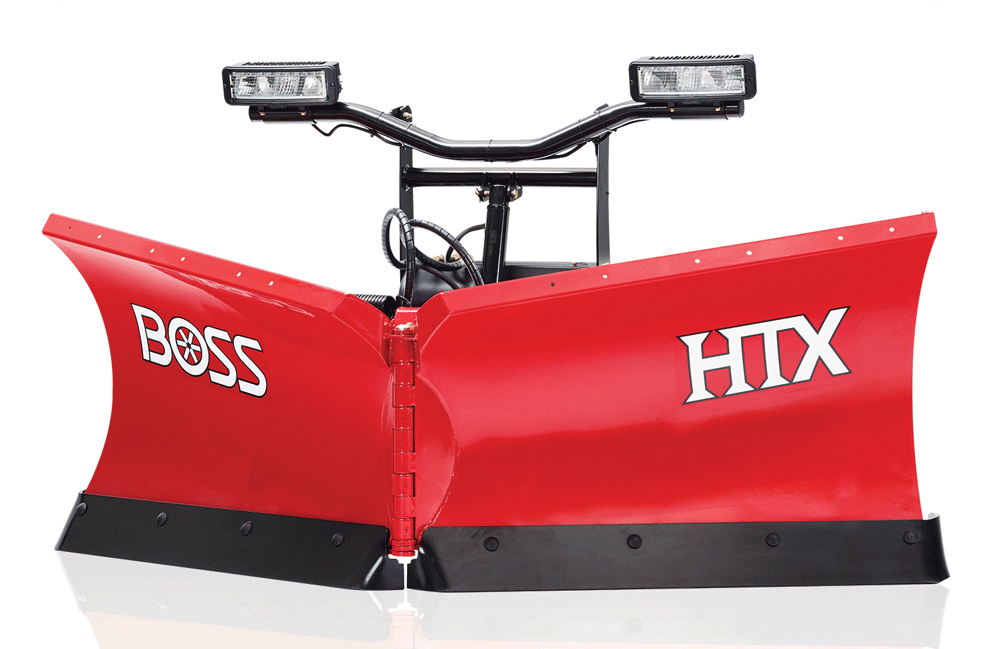 Step Up
Westin R7 Boards
Westin R7 Boards feature oversized step pads and OE style traction grooves. R7 Boards are sold in complete kits that include: Driver and passenger-side boards, vehicle specific mount kit, and come with injection molded bracket covers for an extra clean look.  R7 Boards are available in polished 304 stainless steel backed by a lifetime warranty, and black powder coated aluminum backed by a 3-year warranty. Westin R7 Boards with bracket caps are now available for Chevy/GMC Colorado/Canyon and Silverado/Sierra, Dodge/RAM 1500/2500/3500 and Ford 150/250/350/450/550. Nissan Titan is available without bracket caps only.
Westin Automotive Products
WestinAutomotive.com