A 555 HP 7.3L THAT FLIES UNDER THE RADAR
7.3L performance is like a fine wine—it's only getting better with age. Not only are '94.5-'03 Fords being made to outrun Detroit's latest and greatest, but they're blowing the doors off of modified diesels as well. While bringing the oil-fired V-8 up to modern horsepower standards and beyond requires some work, it's much easier (and cheaper) than you think. This is especially true if you know how to fortify your own transmission and tune your own truck. Enter Chuck Dorsey and his '00 F-350.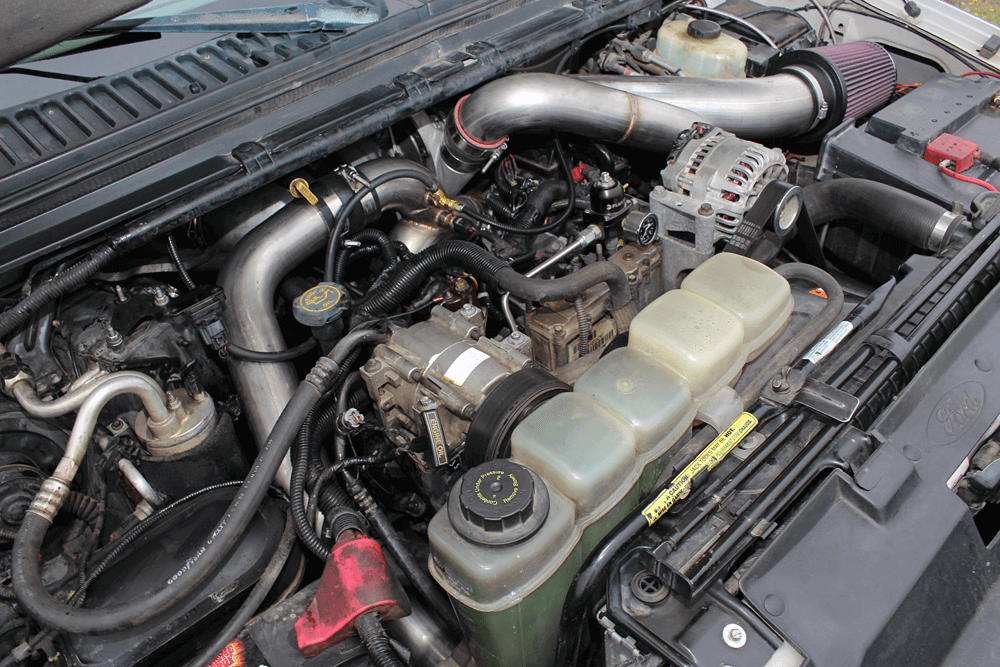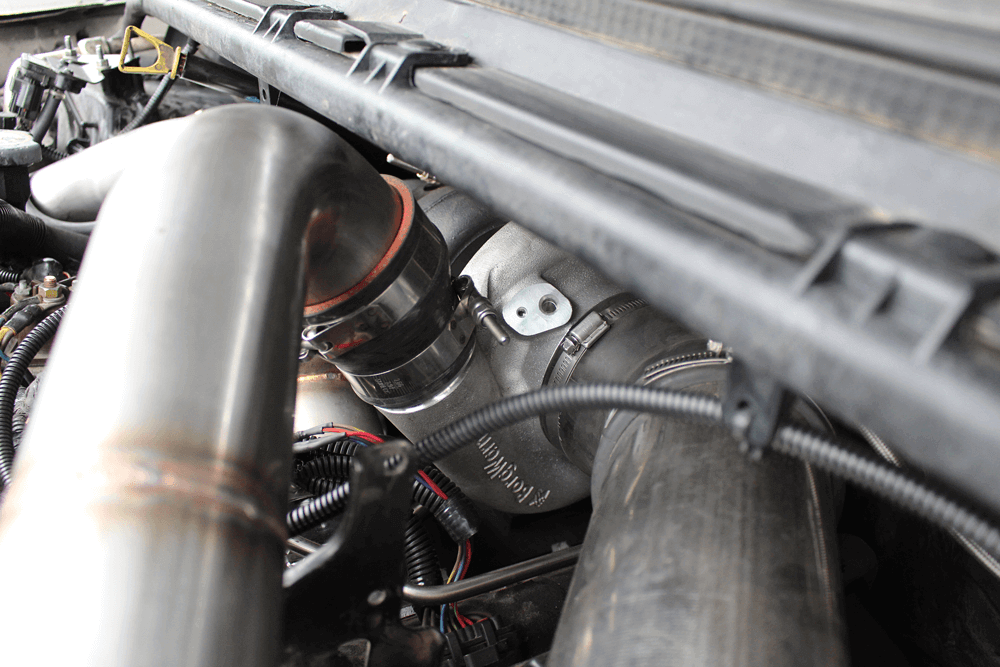 His 22-foot long Super Duty epitomizes the perfect 7.3L sleeper. Sporting the stock ride height, factory Alcoas, and conventional exit exhaust, it appears to be a run-of-the-mill, untouched '99-'03 Ford. But Chuck's F-350 is much more than the loud, 235hp version that left the factory nearly 18 years ago. It's still loud— don't get us wrong—but it makes three times the power it did when it rolled off the assembly line. "Around here [in Missouri], Cummins and Duramax guys are pretty surprised when I leave them," Chuck tells us.
Forged-Rod, Stock Bottom End
Even after the original engine ejected a connecting rod at the 260,000-mile mark, Chuck went right back to a stock, forged-rod short block. But why? For starters, it's been proven time and again that forged rods can live for thousands of miles in the sub-600hp range. And as the owner of Dorsey Diesel, a company that specializes in all things 7.3L, Chuck has a few core blocks sitting around… Freshly rebuilt, the forged-rod version currently bolted between the truck's frame rails sports nothing more than a few valve train upgrades, namely Irate Diesel Performance's beehive valve springs and Smith Brothers pushrods. ARP studs secure a set of stock heads to the block.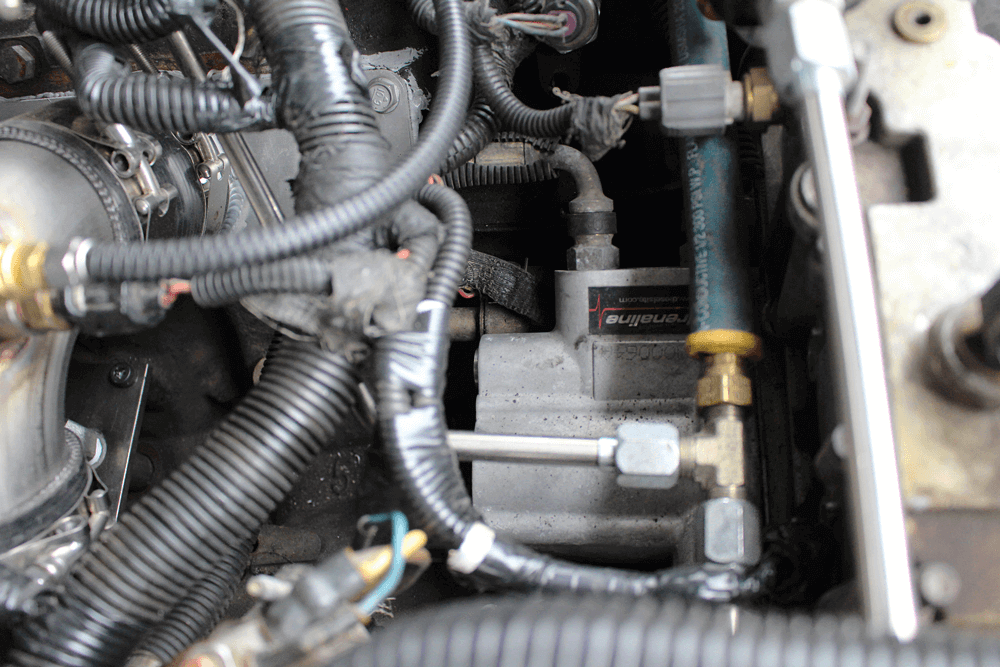 Hybrids & Adrenaline
After running a set of 160cc injectors and making respectable power in the mid-400hp range for a time, Chuck recently stepped up his injector game to hybrids. Built by Unlimited Diesel Performance, the new sticks flow a maximum of 250cc's and utilize a 100-percent larger nozzle. ICP is rock steady thanks to an Adrenaline high-pressure oil pump from DieselSite, while a 165-gph AirDog II system keeps the hybrids supplied with plenty of fuel. An Irate Diesel Performance regulated return system ensures fuel supply pressure remains consistent.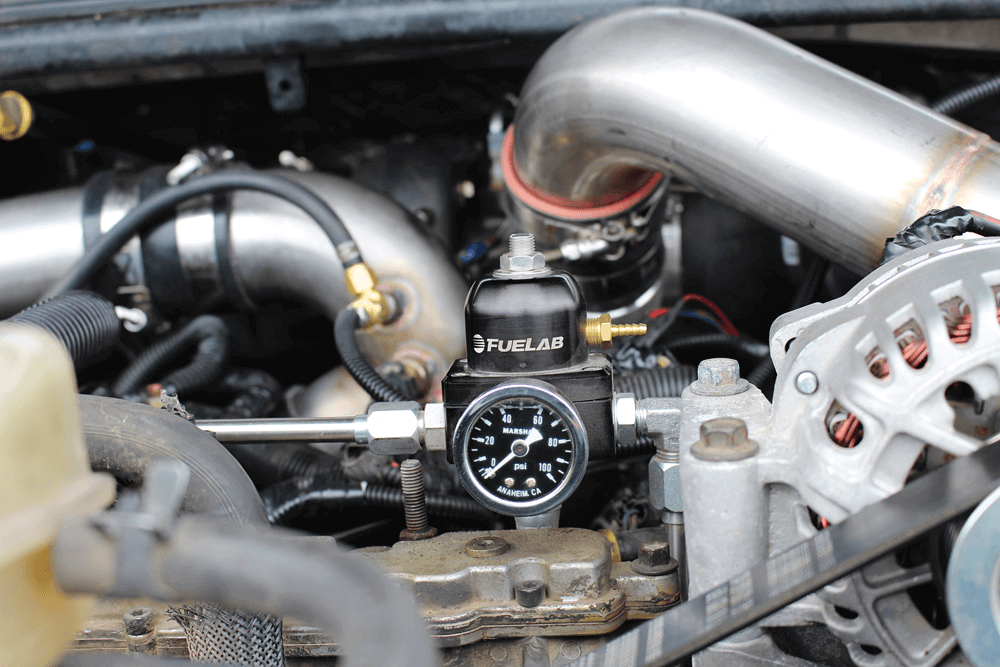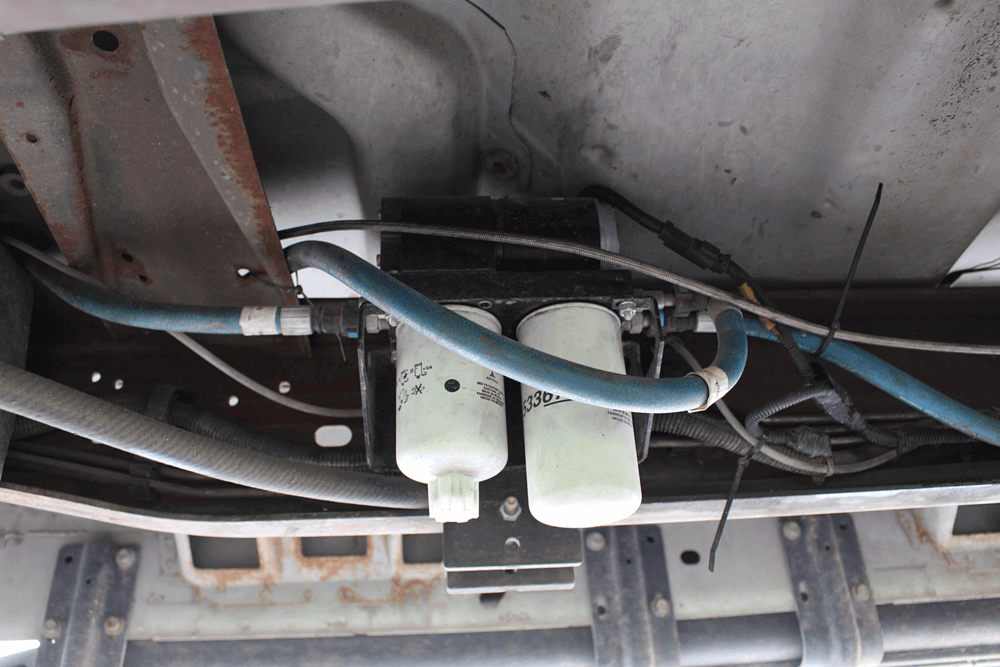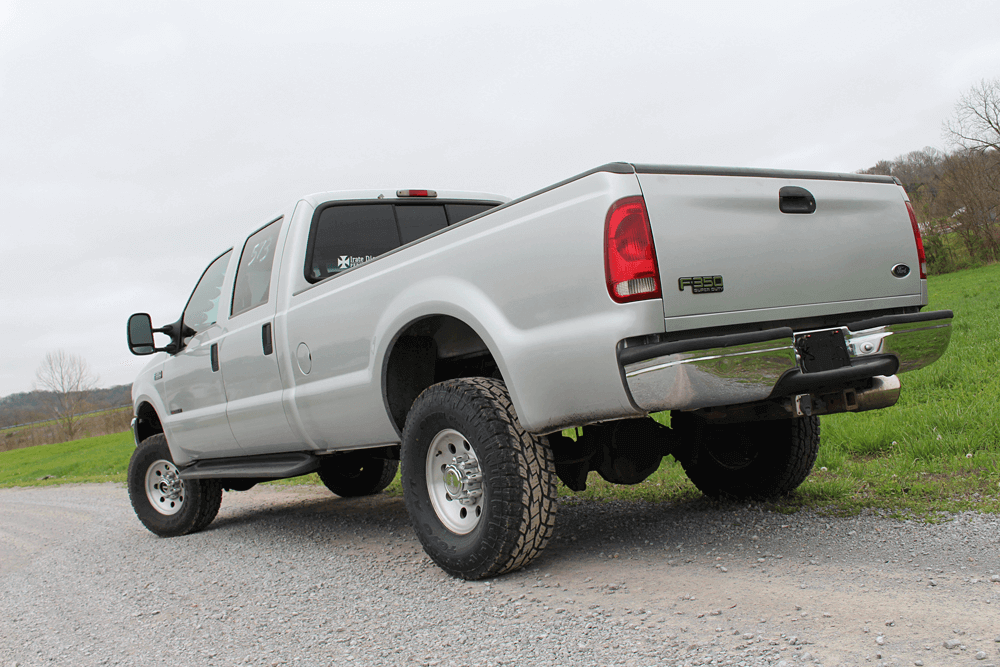 60 Pounds of Boost
Producing 60 psi of boost for the 7.3L to ingest is the popular S369 SX-E turbocharger from BorgWarner. Thanks to a T4 turbo mounting kit from Irate Diesel Performance (complete with an air intake and stainless steel intercooler pipes and up-pipes), the BorgWarner unit forces incoming air through an ATS Diesel intercooler and exhaust gasses out a 4-inch Irate downpipe. The cutting-edge, 69mm charger spools like an S366, but flows as much air as a small S400.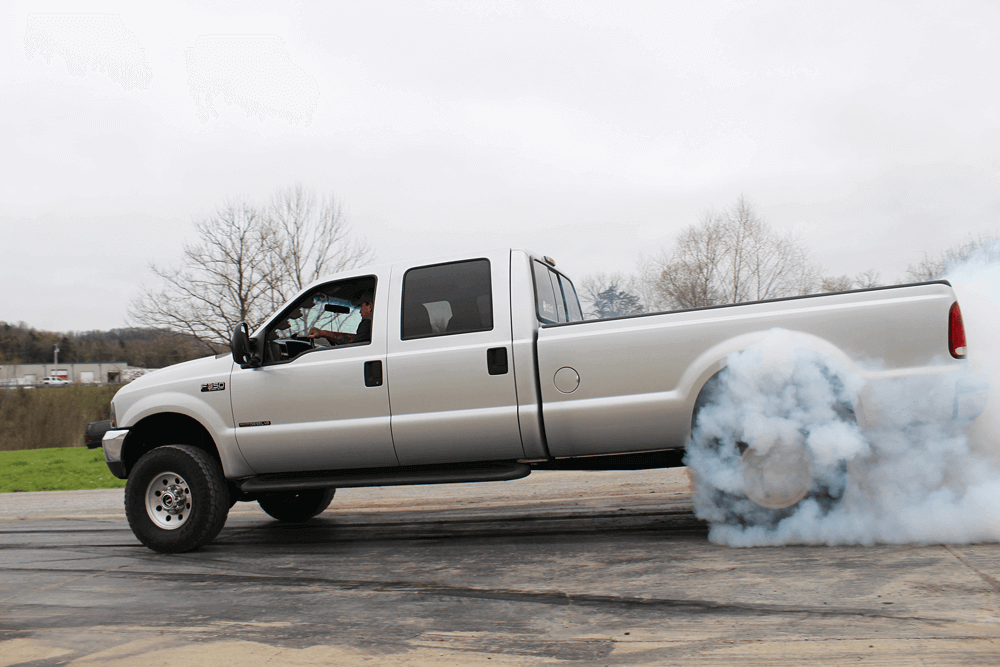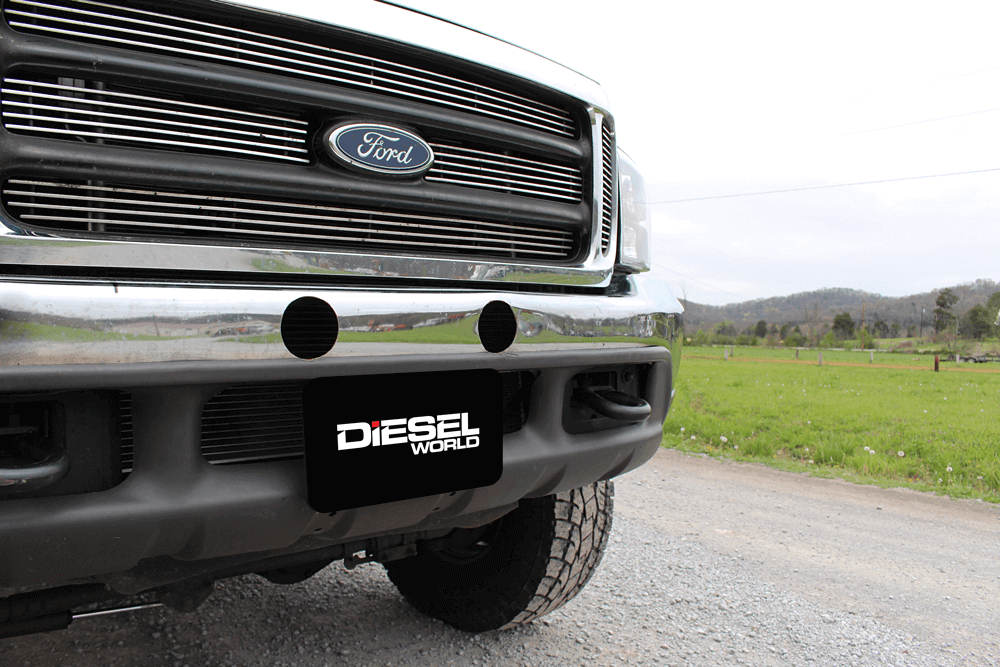 Billet 4R100
Although he thoroughly knows his way around the 7.3L engine, building E4OD's and 4R100's is what Chuck does best. The Stage 4 unit found behind his Power Stroke is a top-of-the-line build, with its shafts, forward drum, and overdrive planetary all made of billetsteel. Raybestos GPZ clutches, a TCT triple disc torque converter, and select other internal modifications are part of the Stage 4's build sheet as well. This same transmission has survived countless drag strip passes and dyno pulls in a customer's 850hp, low-11- second, '97 F-250.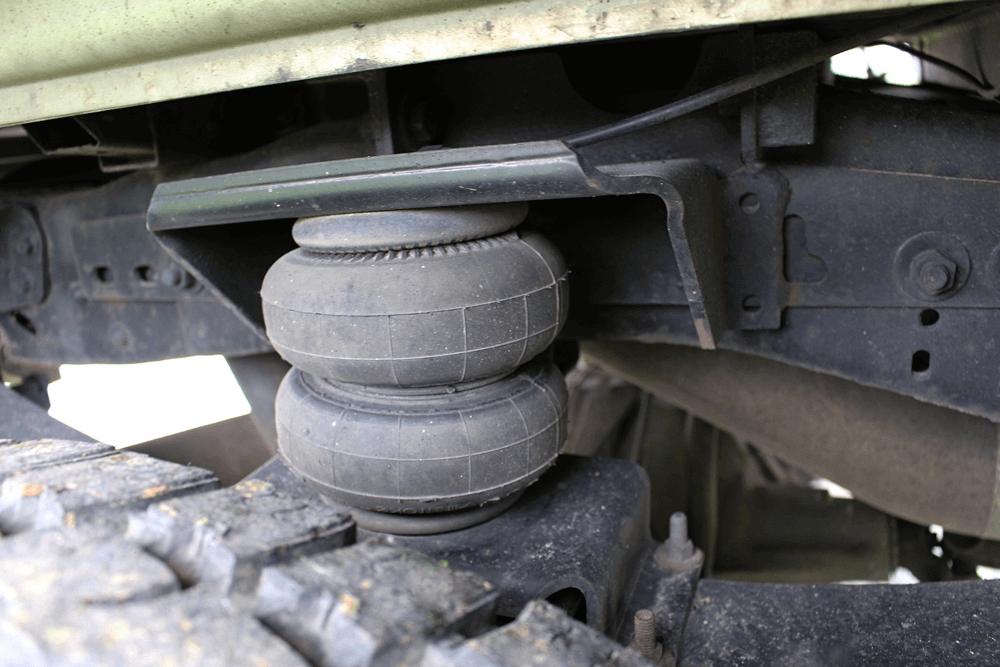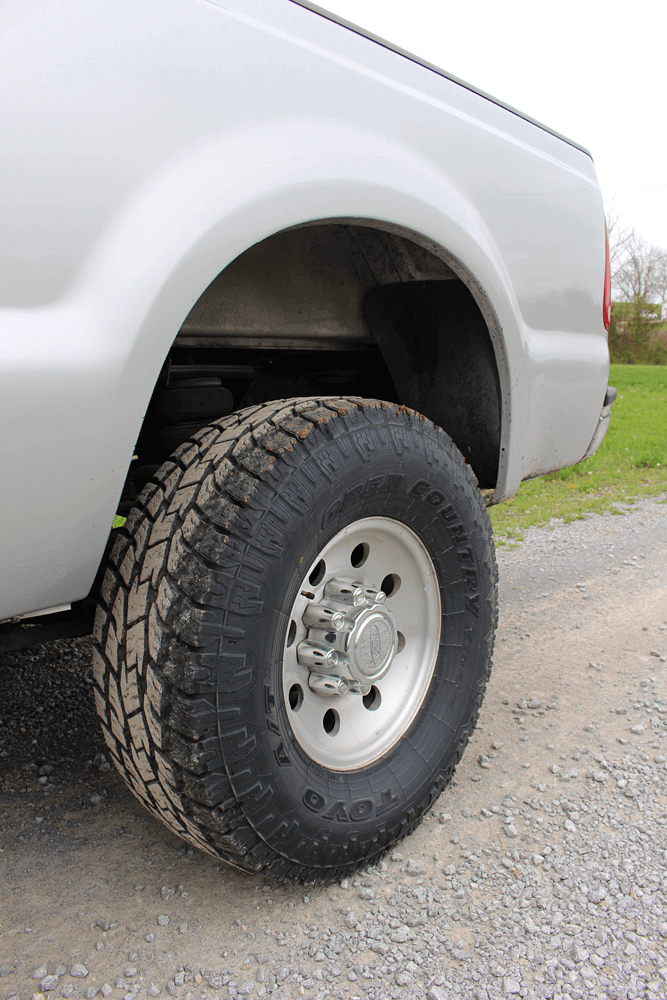 Well-Crafted Tuning
On the electronic side of things, Chuck uses Power Hungry Performance software to write his own custom tuning files. Thanks to his tuning prowess, he's able to perfect the transmission's shift points, make the truck incredibly drivable whether it's towing or empty, and get as much power as possible out of the 250/100's.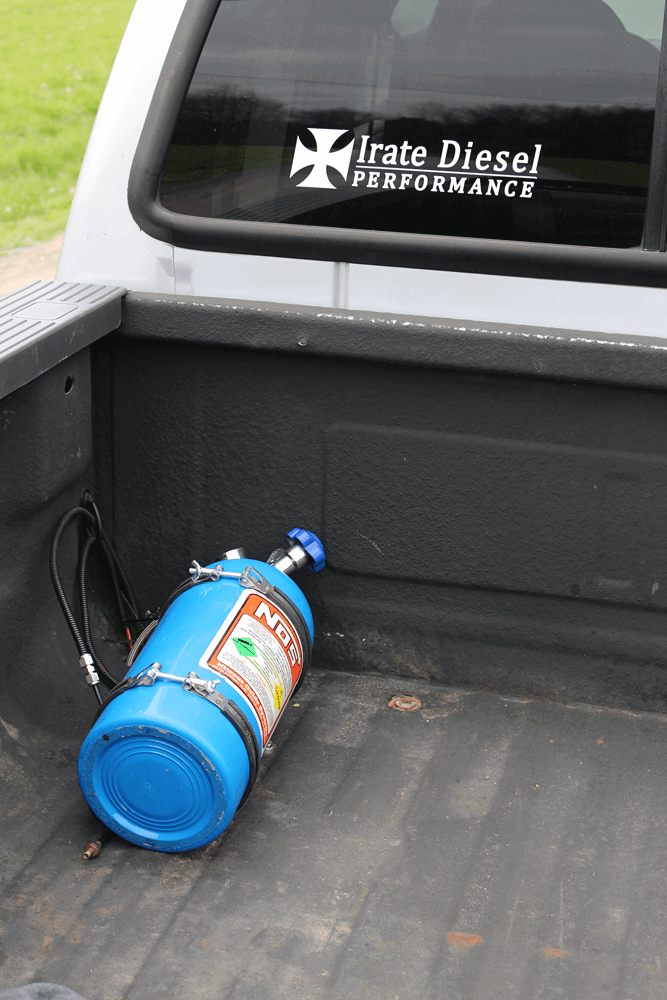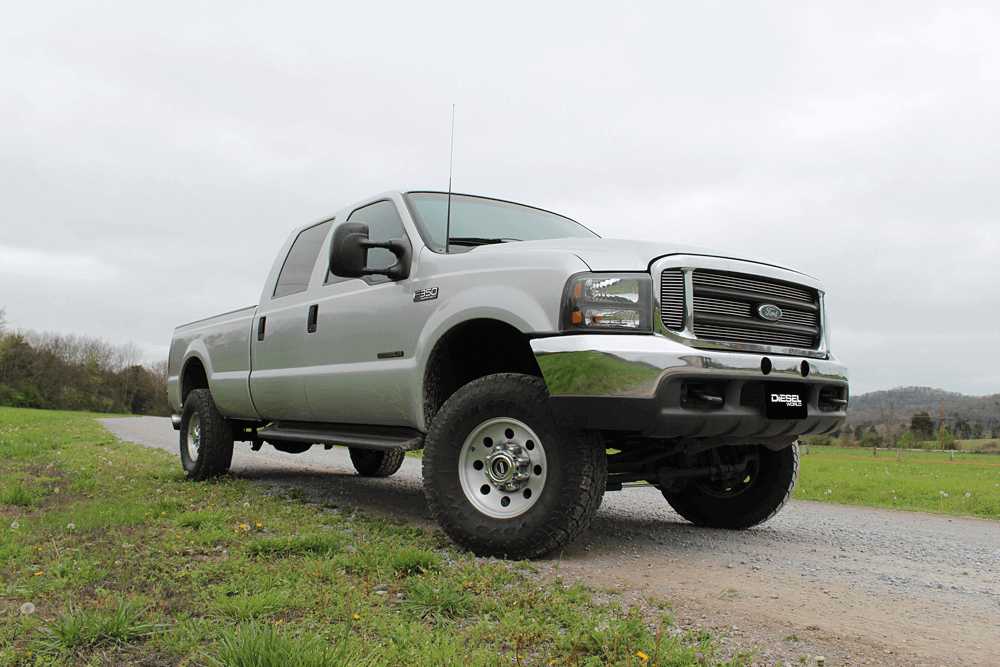 Thanks to a well-contrived combination of parts, Chuck's F-350 is just as at home at the drag strip as it is with a 13,000-pound camper behind it. Use of the quick-spooling, S369 makes towing a breeze, hybrid injectors provide for more than 550-rwhp worth of capability, the built-to-the-hilt 4R100 never skips a beat, and custom tuning ties every modification together. Whether it's out breaking the hearts of Cummins and Duramax owners or utilizing the fifth-wheel hitch in the bed, this stock-appearing firstgeneration Super Duty is fit for any occasion.DW
SPECIFICATION
2000 FORD F-350
OWNER: Chuck Dorsey
HOMETOWN: Park Hills, Missouri
ODOMETER: 264,000 miles ENGINE: 7.3L Power Stroke with Irate Diesel Performance competition beehive valve springs, Smith Brothers chromoly pushrods, ARP head studs
FUEL/OIL: Unlimited Diesel Performance 250/100 hybrid injectors, DieselSite Adrenaline highpressure oil pump, AirDog 165-gph fuel supply system, Irate Diesel Performance regulated return
TURBO/AIR: Irate Diesel Performance T4 turbo mounting kit, BorgWarner S369 SX-E with 1.00 A/R turbine housing, ATS Diesel intercooler
EXHAUST: Irate Diesel Performance 4-inch downpipe, Flo-Pro 4-inch system with 5-inch polished tip Tuning: Dorsey Diesel custom tuning via Power Hungry Performance Minotaur software and QuarterHorse emulator
TRANSMISSION: Dorsey Diesel Stage 4 4R100 with Torque Converter Technology (TCT) billet triple disc converter, billet input, intermediate and output shafts, full-spline billet forward drum, billet overdrive planetary, Raybestos GPZ clutches, modified center support, pump and valve body, Mishimoto 37-row transmission cooler
HORSEPOWER: 690 hp (dyno, nitrous), 555 hp (dyno, fuel only)
TORQUE: 1,177 lb-ft (dyno, fuel only)
TIRES: Toyo Open Country A/T II 295/75R16
WHEELS: 16-inch Factory Alcoa
AXLES: Yukon Grizzly locker in rear 10.5, 3.73 ring and pinion SUSPENSION/STEERING: Firestone Ride-Rite air spring system