Truck of the Week
4X4 Ram Cummins
Headed for 7's
If you're into grudge racing, check out JP Jeanpierre Libert's standard cab Pro Street-like Ram: a third-gen Cummins that blasted onto the scene last year and is already running mid 8's in the quarter. The silver streak benefits from chassis work performed by Dow Brother Racecars, which includes a four-link conversion, along with an array of goodies from Goerend Transmission and a helping hand from transmission builder/fabricator Logan Yelton. Look out for this West Coast rocket in the future. It's already been 8.60 at 165 mph without making use of all the nitrous on tap. Are we looking at the next 7-second full-bodied diesel truck?
Highlights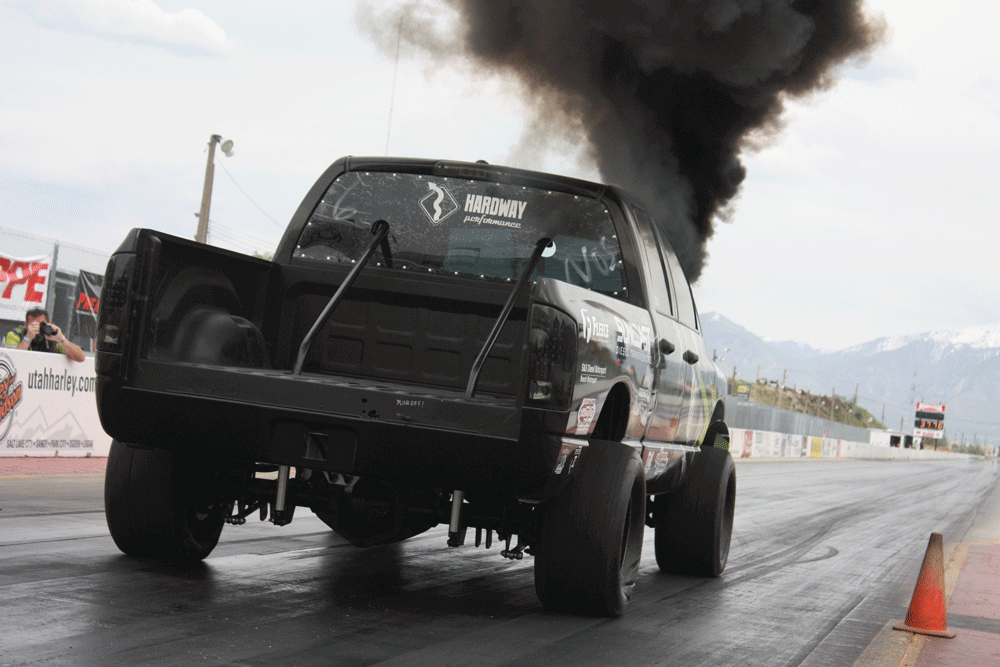 For Sale:
2,000+ HP Ram for $75K
In the market for a Pro Street truck? How about a competitive 5.90 Index racer? This 2,080-rwhp capable, triple-turbo Ram handle either role. Last used in the spring of 2017 (and used to compete in U.C.C. 2016 prior to that), it's been in Park ever since. The build sheet includes a full competition 6.4L Cummins from Freedom Racing Engines, S&S Diesel Motorsport 500-percent over injectors with two 12mm CP3's, a Forced Inductions S488 with two Forced Inductions S476's, and a Firepunk Stage 3 transmission with a DPC converter and Precision shifter. The truck's chromoly cage is certified to 8.50, the interior is gutted, and it tips the scales at just 5,046 pounds. Interested parties are urged to reach out to Hardway Performance regarding further details. Spread the word. We want to see this truck out and about in 2019!
Cummins Performance
570 Usable Horsepower
Curious as to how much power can be gleaned from good tuning and a turbo upgrade on an otherwise untouched 5.9L common-rail Cummins? At Firepunk Diesel, horsepower and torque can be doubled. After strapping a bone-stock '06 Dodge Ram to the in-house chassis dyno, the guys at Firepunk established a 274-rwhp baseline, then uploaded a max effort EFI Live calibration to the ECM and cleared 516-rwhp (and 1,014 lb-ft). Next, a 67/67 HE351CW-based, Tater Built turbo was bolted in place of the factory Holset and the truck picked up another 41 hp (557-rwhp). To free up a few extra ponies, the stock airbox was removed and the truck responded by making an impressive 570-rwhp and 1,008 lb-ft of torque.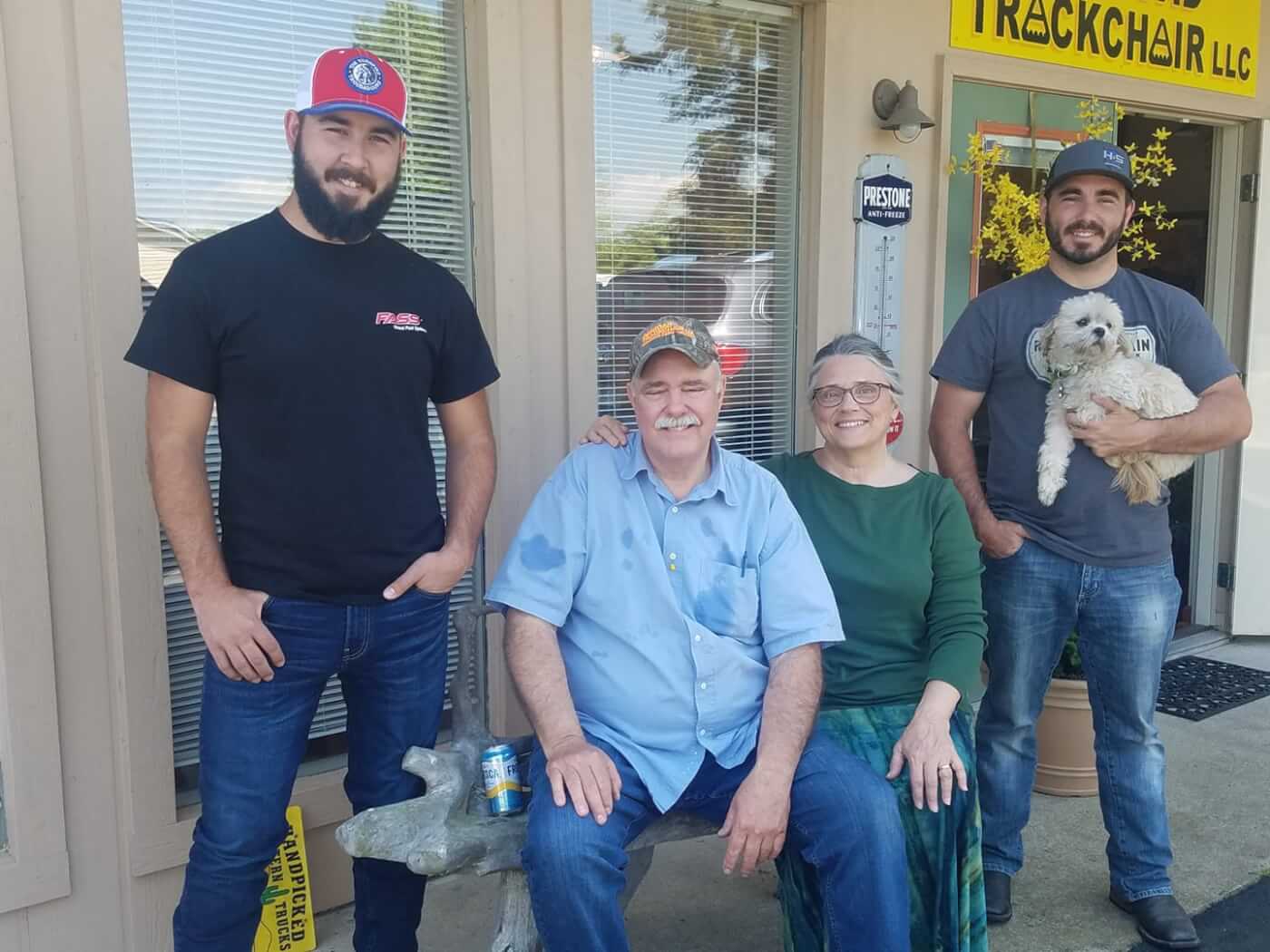 Vintage Truck's For Sale
Hand-Picked Western Trucks Changes Hands
Ever heard of Hand-Picked Western Trucks? It's the best place you can find some of the cleanest, lowest mile, pre-emissions diesel trucks still left in existence. Now, the renowned truck dealership nameplate is changing hands, and the guys on the right and left are the company's new owners. Also the owners of Complete Performance in Jasper, Texas, Chris and Paul Rutledge have made their love of buying, selling, trading and manufacturing parts for older diesel trucks (especially OBS Fords) their life's work—and the acquisition of this brand name will allow them to expand their passion even further. Look for big things to come in the months and years ahead.
Events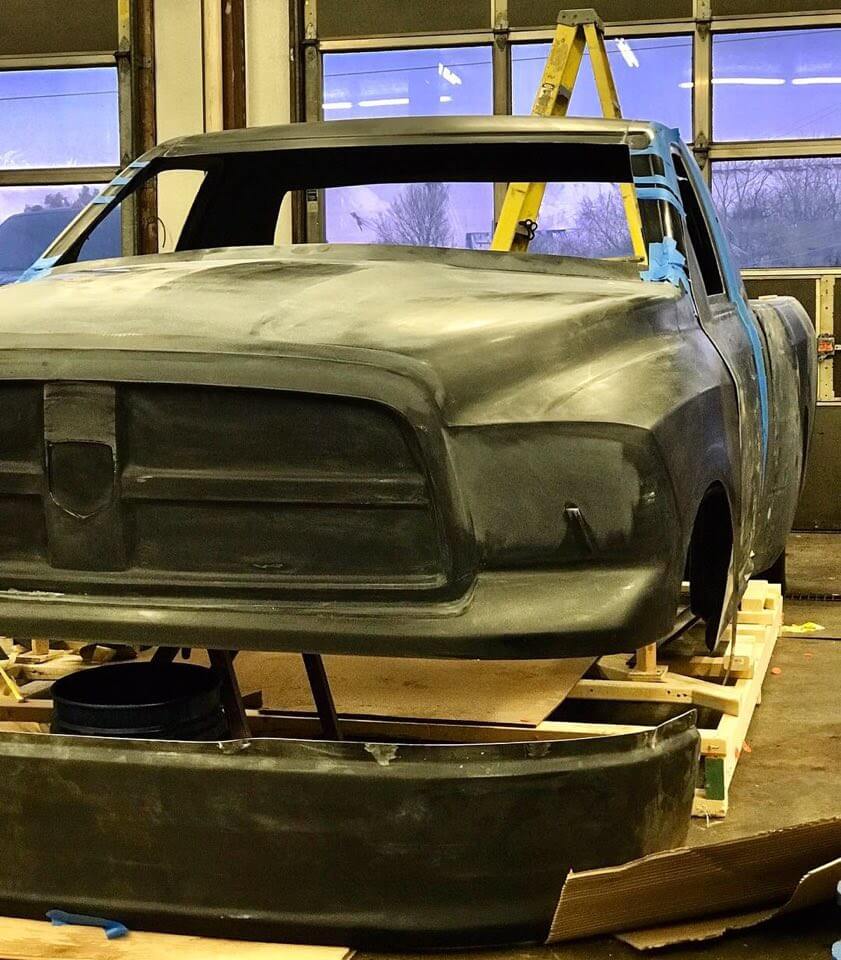 Faster and Faster
The Pro Mod Field Continues to Grow
The ODSS Pro Mod class was as lively as it's ever been in 2018—and it's about to get even better. The movers and shakers at Wilson Patterson Diesel have partnered with Alaskan Brody Smith on a fourth-gen Pro Mod Cummins project, set to debut in the spring. In the months ahead, expect to see teasers on this fiberglass bodied, 4-second contender. If we had to guess, the Lafayette, Indiana-based WPD will help Smith field a truck that will be two-wheel drive and possibly sport a TH400 with a non lockup converter, along with making a couple thousand horsepower.
OEM News
Veterans Day Aid
FCA Awards $500,000 To Aid Vets
Coinciding with Veteran's Day, the FCA Foundation (the charitable branch of Fiat Chrysler Automobiles) awarded $500,000 in grants to provide U.S. veterans, service members, and their families with support services and workforce development training. An amount of $250,000 was given to the Tragedy Assistance Program for Survivors (TAPS), which serves as the front line resource for connecting surviving loved ones with resources and care. $75,000 grants were awarded to the Soldier's Angels' delivery of necessities to vets and the Wounded Warrior Project's "Project Odyssey" mental health program. Two sums of $50,000 were also awarded to the Forgotten Harvest Workforce Development program, and the Veterans Matter program, the ladder of which helps get homeless veterans off the streets and into permanent housing.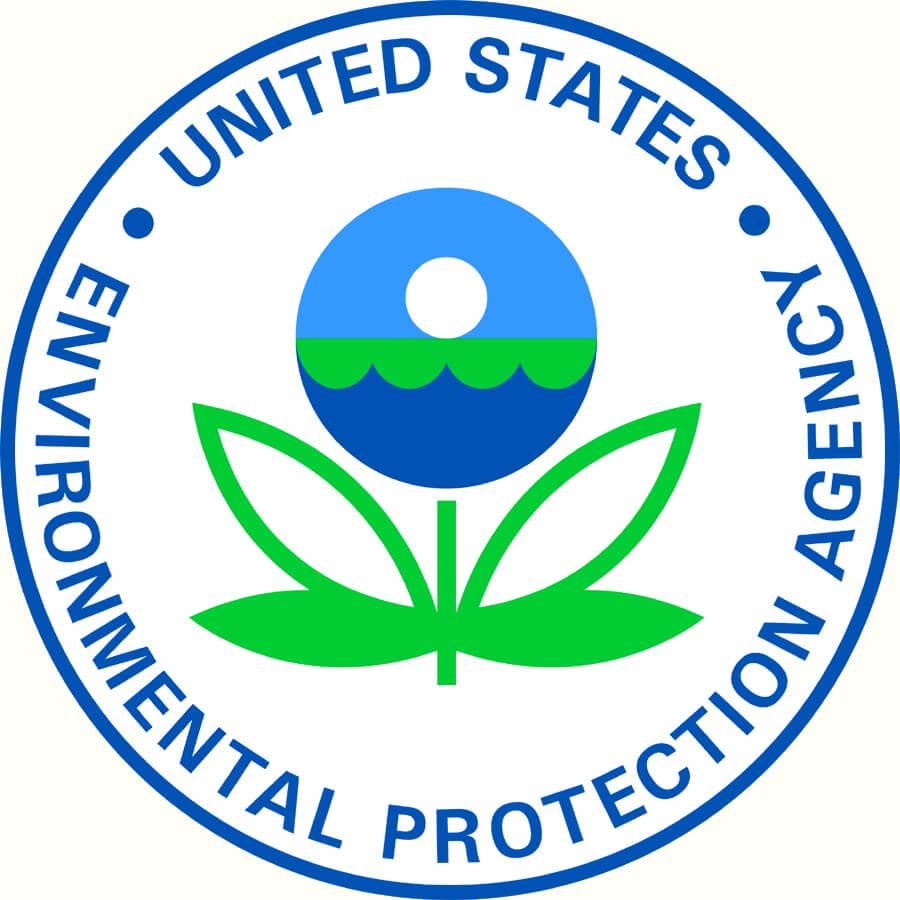 EPA Regulations
Ultra-Stringent NOx Emission Standards On the Way
In an effort to further reduce NOx emissions from heavy-duty diesel engines, the EPA has announced the Cleaner Trucks Initiative (CTI). It's estimated that the new emission standards will target a 90-percent reduction in current NOx limits. If passed, the new regulations would likely require manufacturers to add a second closed-coupled SCR (ccSCR) system (along with several other upgrades) to its current heavy-duty engines in order to be compliant. Further compliance qualifications are said to include onboard diagnostic requirements, cost-effective means of reassuring real world compliance using modern and advanced technologies, the deterioration factor testing process, and possible annual recertification of engine families. The EPA intends to publish a detailed proposal of the rules, but not until early 2020.