As proof that Blue Oval loyalists are still willing to spend money on first-generation Power Strokes, look no further than Blake Younce's immaculate '97 F-350. The Florida native has invested thousands in his old Ford over the past several years. Along the way, he's improved the truck's performance without sacrificing reliability, and added modern bling without abandoning the truck's original, rugged look.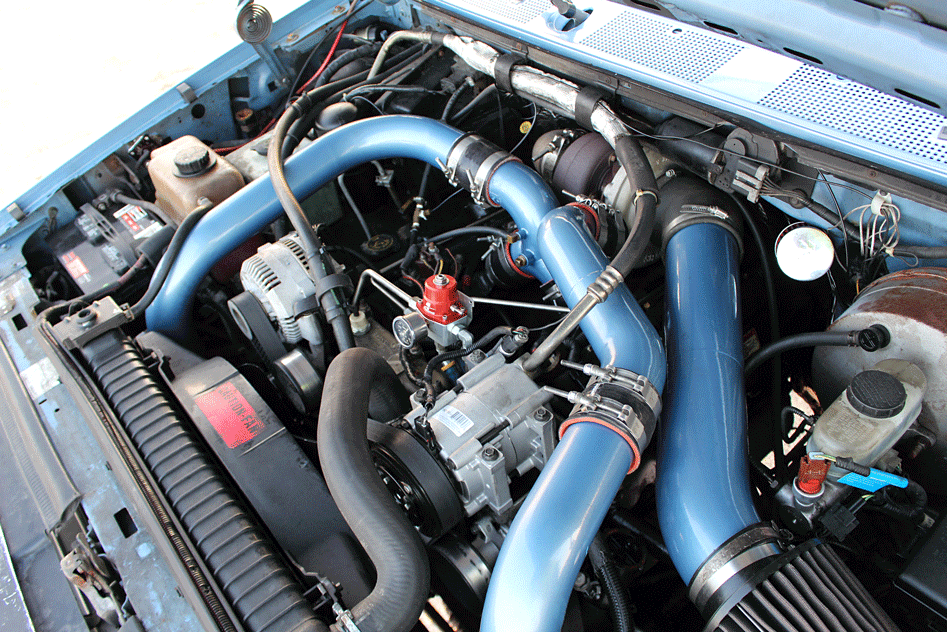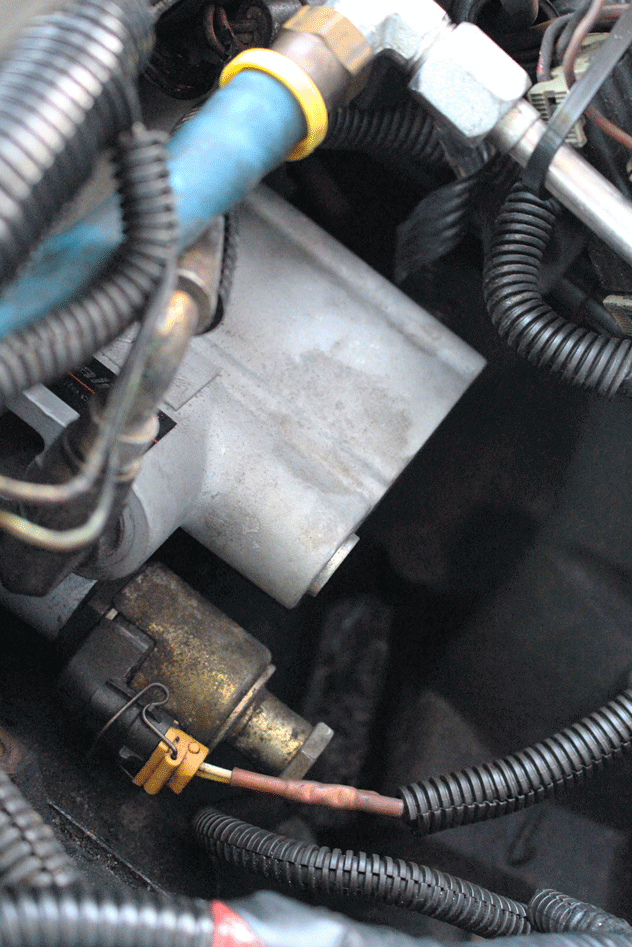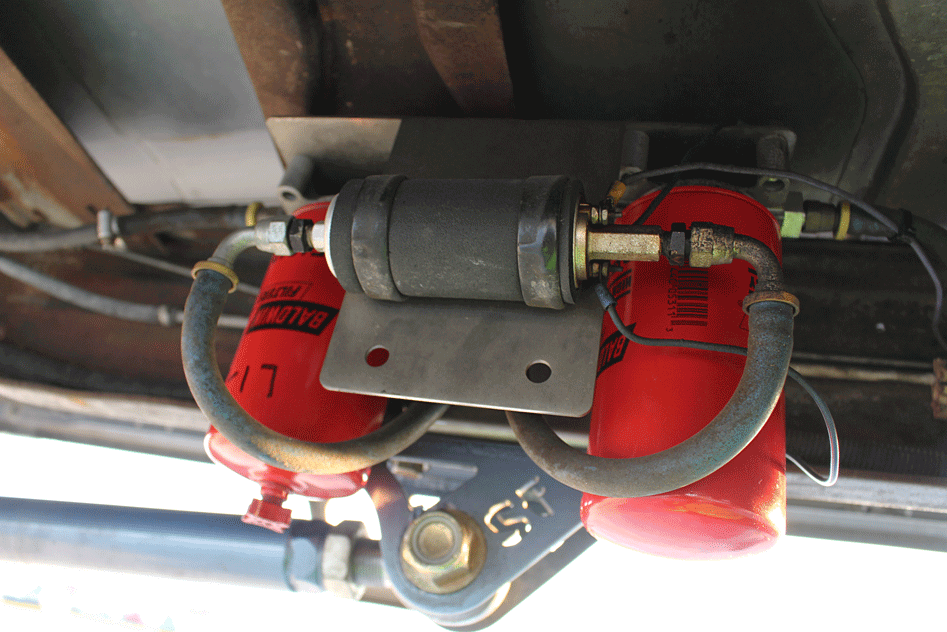 But while Younce had owned the truck since 2002, it wasn't until buying his son, Brock, a '96 F-250 a few years ago that he began to take an interest in diesel performance. "He's definitely the one to blame for me spending all this money," Younce tells us. "He has gotten to know a lot of people who eat, breathe, and sleep diesel trucks, and it's rubbed off on me."
BABY SWAMPS & ADRENALINE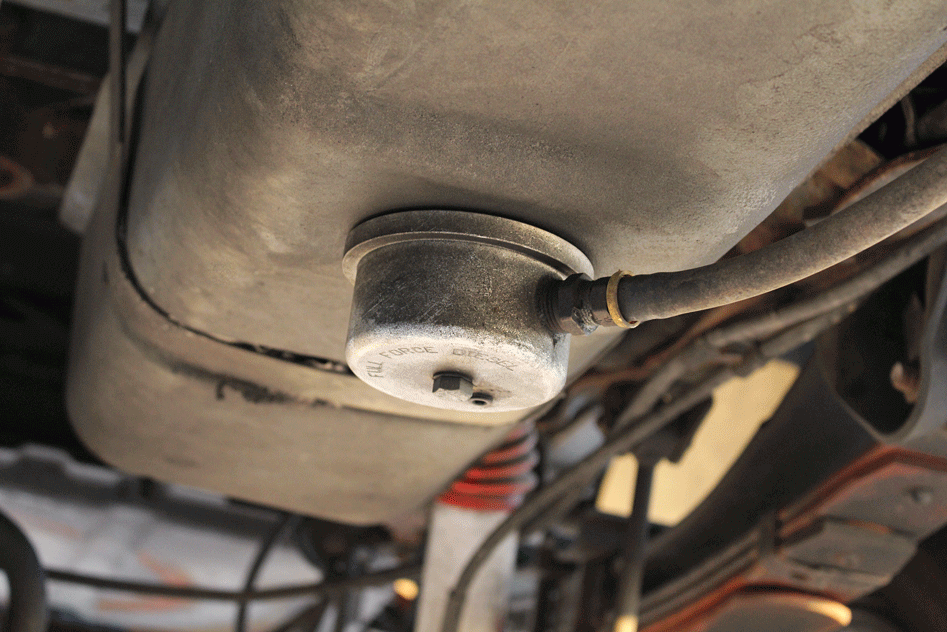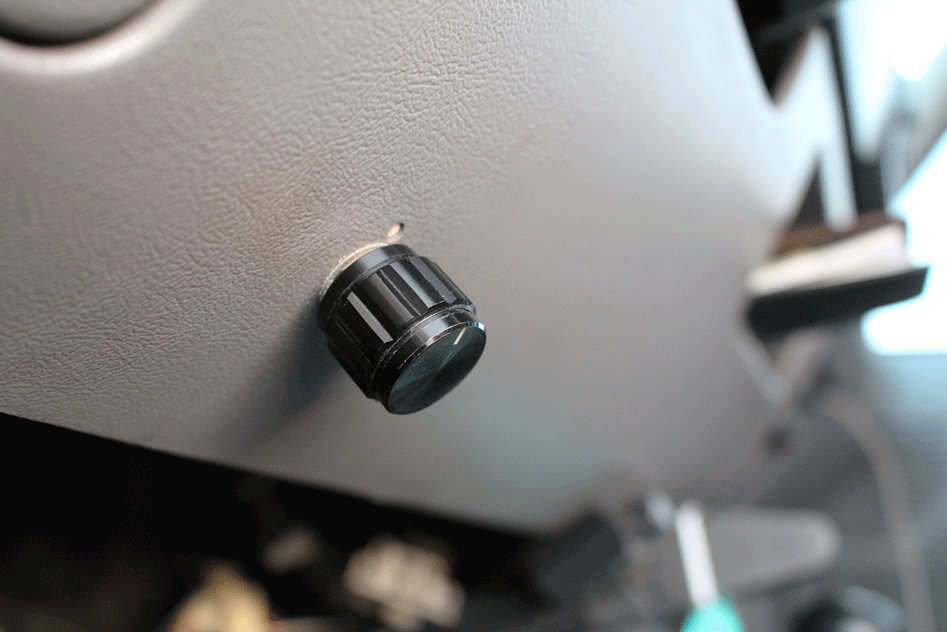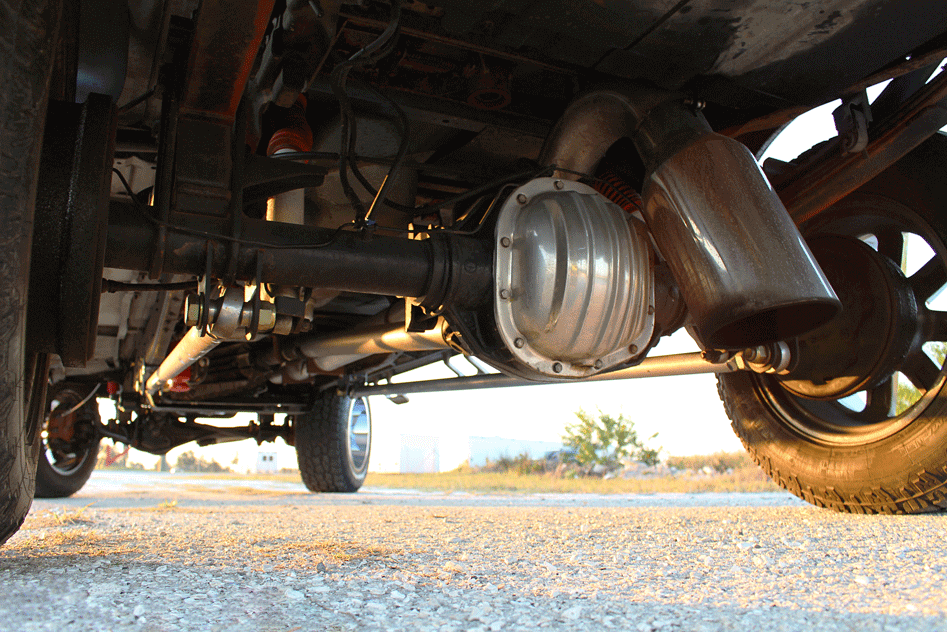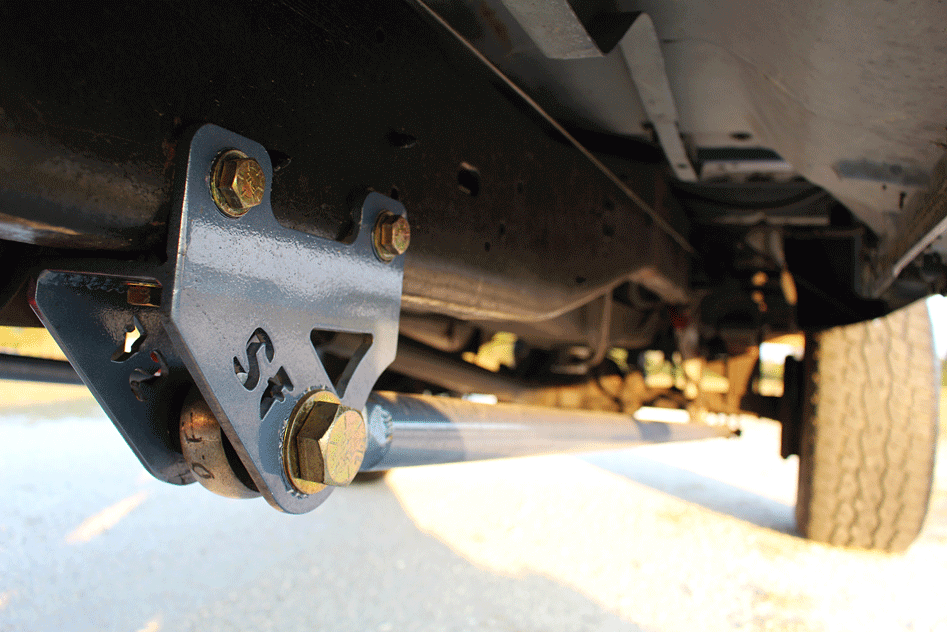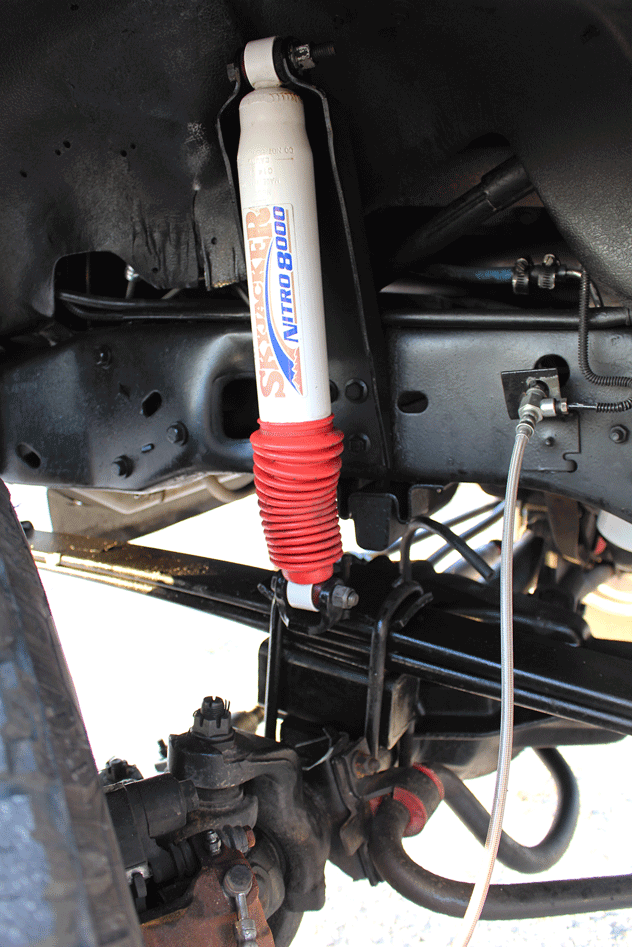 After some research, Younce quickly learned the best way to add any substantial amount of horsepower to his 7.3L would be through the use of larger injectors. Acting on his findings, the factory 90cc injectors were ditched in favor of a set of Baby Swamp units from Swamp's Diesel Performance. Installing the 150cc injectors marked the first (and only) time the valve covers have ever been off the heads. To retain stock-like reliability yet ensure plenty of high-pressure oil volume makes it to the injectors, an Adrenaline high-pressure oil pump from DieselSite sits in place of the factory 15-degree unit. Custom PCM tuning from Gearhead Automotive Performance—available via a six-position TS Performance chip— unlocks the full potential of the injectors and Adrenaline.
ELECTRIC FUEL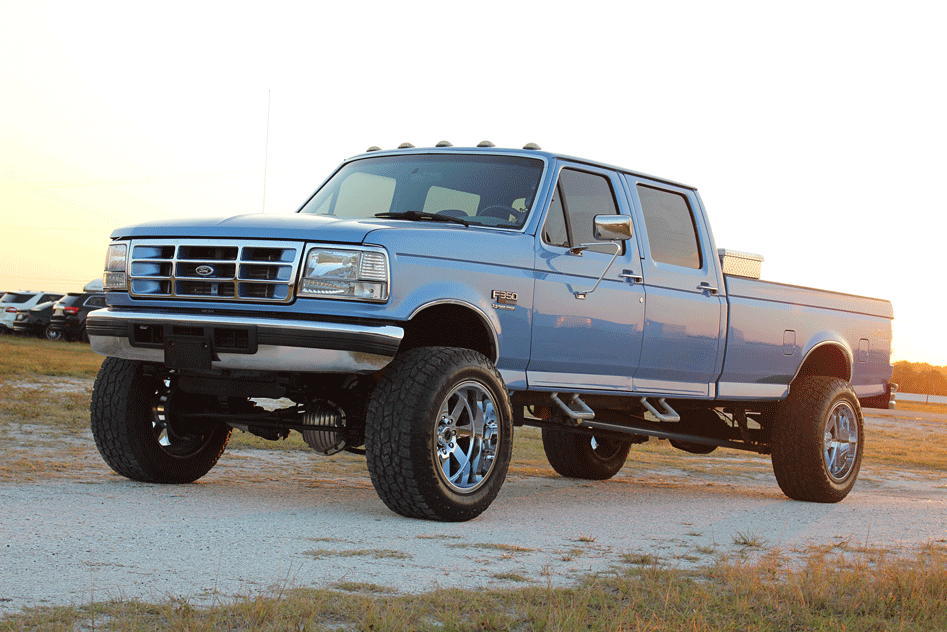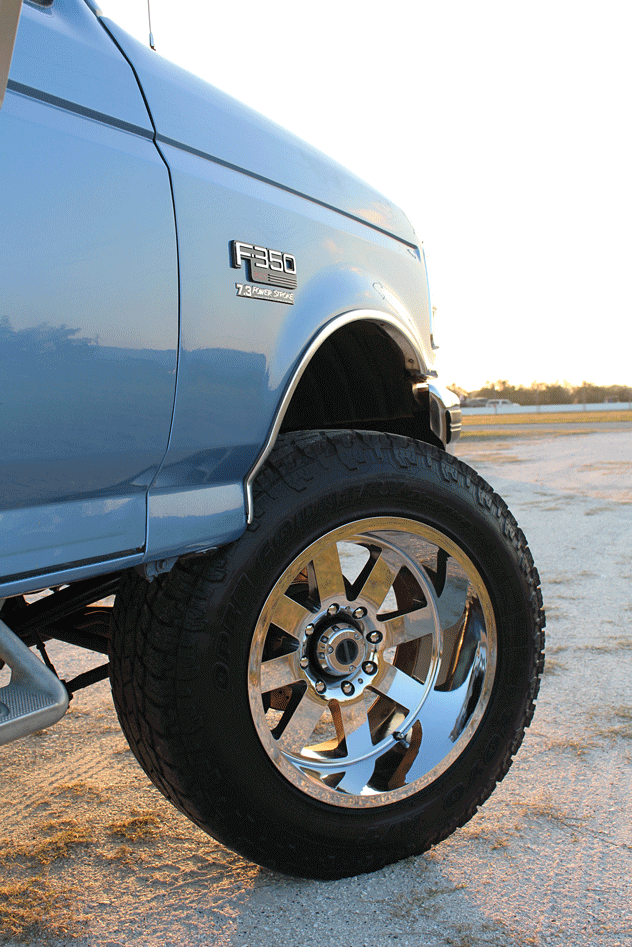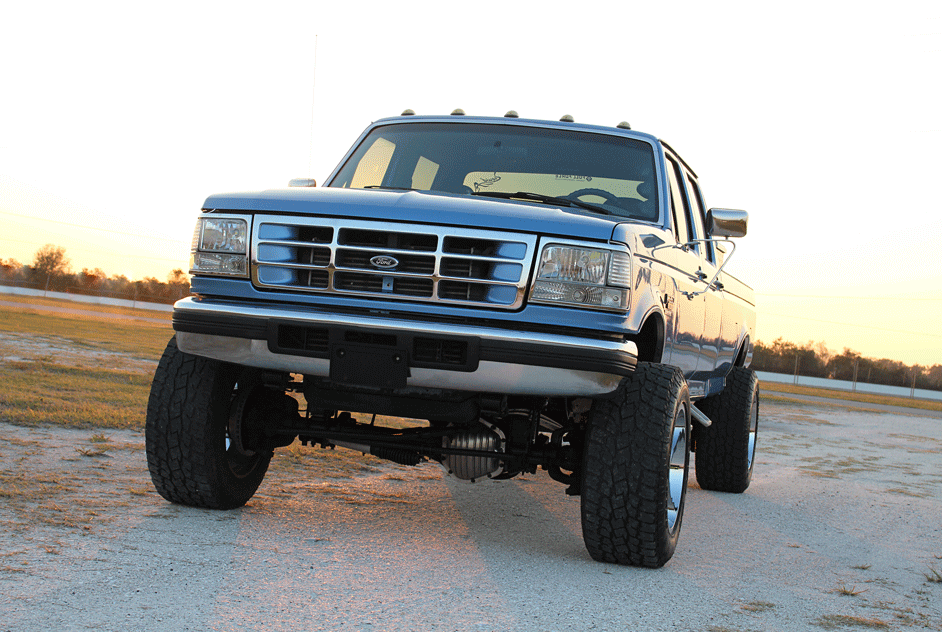 Supporting the Baby Swamp injectors is an OBS fuel system from Irate Diesel Performance. The electric fuel supply system scrapped the factory mechanical lift pump and fuel bowl assembly in the valley in favor of a proven Walbro unit (and its corresponding Baldwin filters), which is mounted along the frame rail. Irate's system also provided for the retention of the factory selector valve (so both fuel tanks could still be utilized) and included a regulated return, complete with an adjustable Aeromotive regulator that keeps fuel supply set at a steady 65 psi.
HIGH-FLOW TURBO
Younce knew the factory turbocharger would be a weak link, so it too would go by the wayside. Opting to run a T4 turbo mounting system from Irate Diesel Performance made it possible to utilize one of the industry's latest gems: the S364.5 SX-E from BorgWarner. Offering a substantial increase in airflow over stock, the 64.5mm unit spools quickly, builds 35 psi of boost, and features a 360-degree thrust bearing for maximum durability. The S300 routes air through a 6.0L intercooler and a set of Irate's 3-inch diameter intake plenums before entering the engine.
DURABLE E4OD
While the E4OD found under Younce's F-350 isn't the factory version, it was rebuilt using a TransGo shift kit and select other internal upgrades a short time ago. To date, the refreshed automatic has yet to skip a beat behind the now-potent 7.3L Power Stroke, which sends more than 400 hp and 800 lb-ft of torque its way.
OLD SCHOOL, MODERN STYLE
Ushering the OBS into the new age, Younce bolted a set of 20×12 Moto Metal wheels to the axles and cleared the headlights, tails, and cab lights—but he didn't go overboard. After all, the truck still sports the factory bumpers, mirrors, interior, and a set of era-appropriate hoop steps. To make the truck pop again, Younce recently had it repainted the same Indigo Blue it left the assembly line with.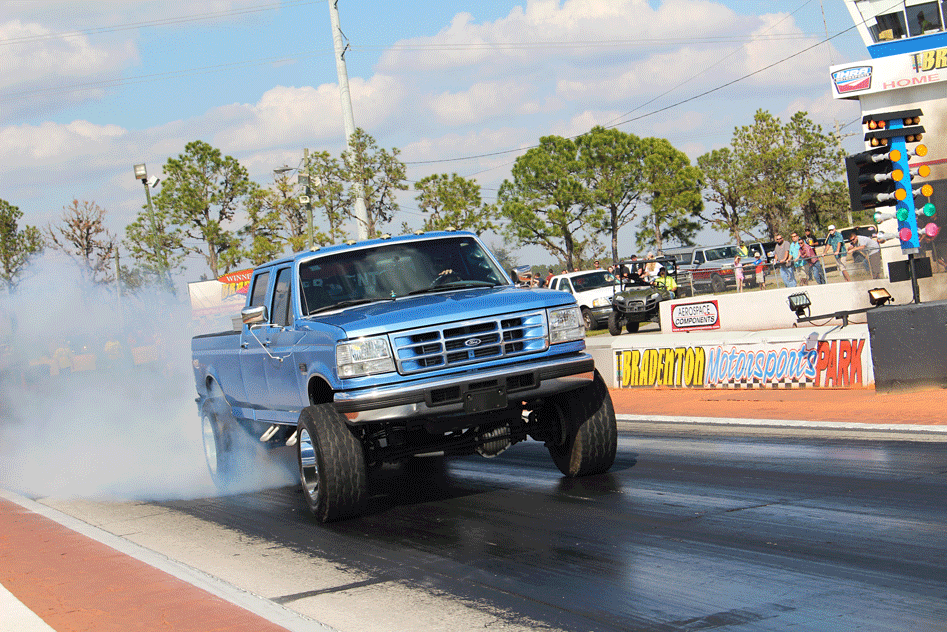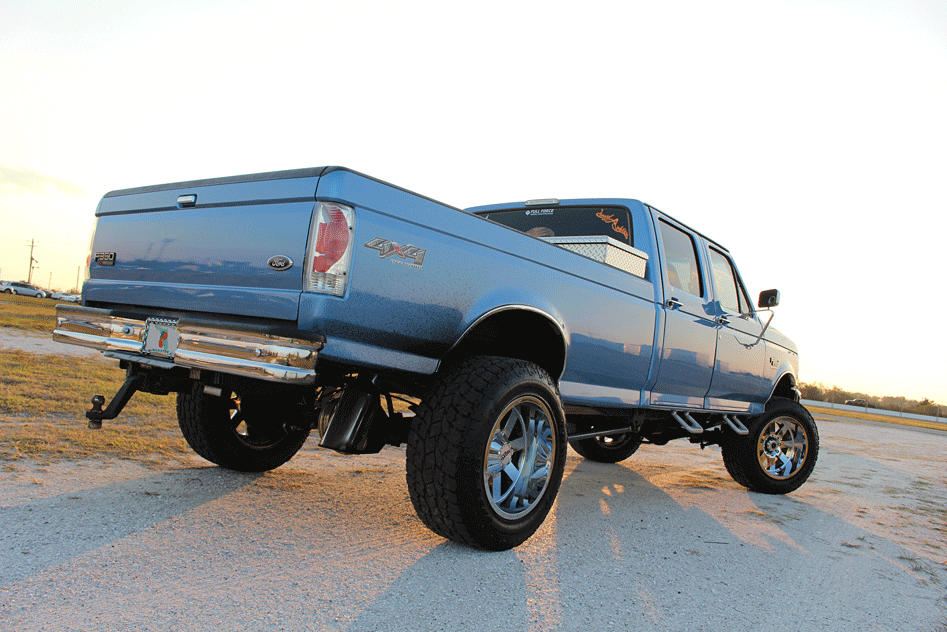 "UNTIL IT BURNS TO THE GROUND, IT'S GOING TO BE PARKED IN MY DRIVEWAY"— BLAKE YOUNCE
With one quick look at the truck, you can tell Younce plans to hold onto it for a while. Old body style Ford owners don't invest in a completely different turbocharger system, an electric fuel system, or go through the trouble of adding an intercooler, and especially a fresh paint job unless they care deeply about the vehicle. "This will probably be the only diesel truck I'll ever have," Younce confirms. "I like old-school stuff and you just don't see a lot of these trucks in good shape anymore." With double the factory horsepower, a blend of square-body ruggedness coupled with modern curb appeal, and rock-solid reliability, it's hard to argue with his decision to keep it for the long haul. DW