Ram Laramie Limited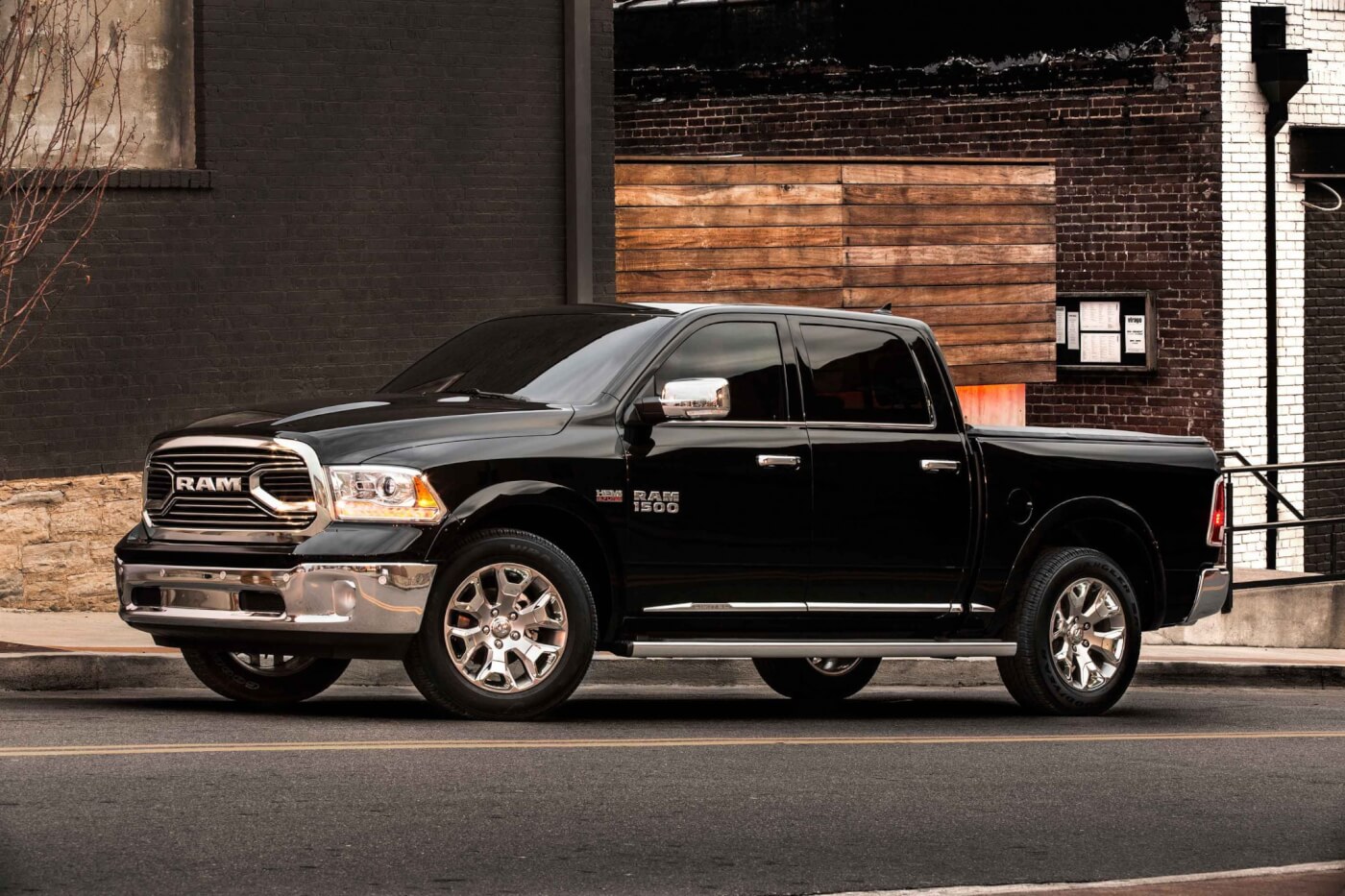 The latest offering from Ram truck is the Laramie Limited package. This trim package will be offered on all Ram trucks, from the 1500 (Ecodiesel and gas) to the 3500.
The Laramie Limited package will feature all-black, full-leather seating, real wood interior components and unique badges. These "black-tie" luxury upgrades give consumers an alternative to the popular Southwestern-themed Laramie Longhorn edition pickups.
Exterior features include a body-color front fascia with fog lamps and a matching, painted rear bumper. An optional exterior package covers the front and rear bumpers in bright chrome.
On each side of the grille, a quad headlamp design includes a bi-functional halogen projector system placed in a dark background. Fifteen amber LEDs illuminate park/turn/position lamps and three amber LEDs serve for the side markers. A vertically ribbed inner lens softens the glow and retains the improved visual component of the segment exclusive LEDs.
The side profile of the Limited is dressed in chrome accents for body-side molding with etched "Limited" mirrors, door handles, window molding and standard wheel-to-wheel side steps.
The Ram 1500 Laramie Limited, seen here, features an all-new 20-inch forged multi-surface aluminum wheel. Heavy Duty models will also feature a new multi-surface 20-inch fully polished aluminum six-spoke wheel. Wheel centers are embossed with the Ram brand name.
There are more unique details to this package. See your local dealer for more info, or go to www.RamTrucks.com for more details.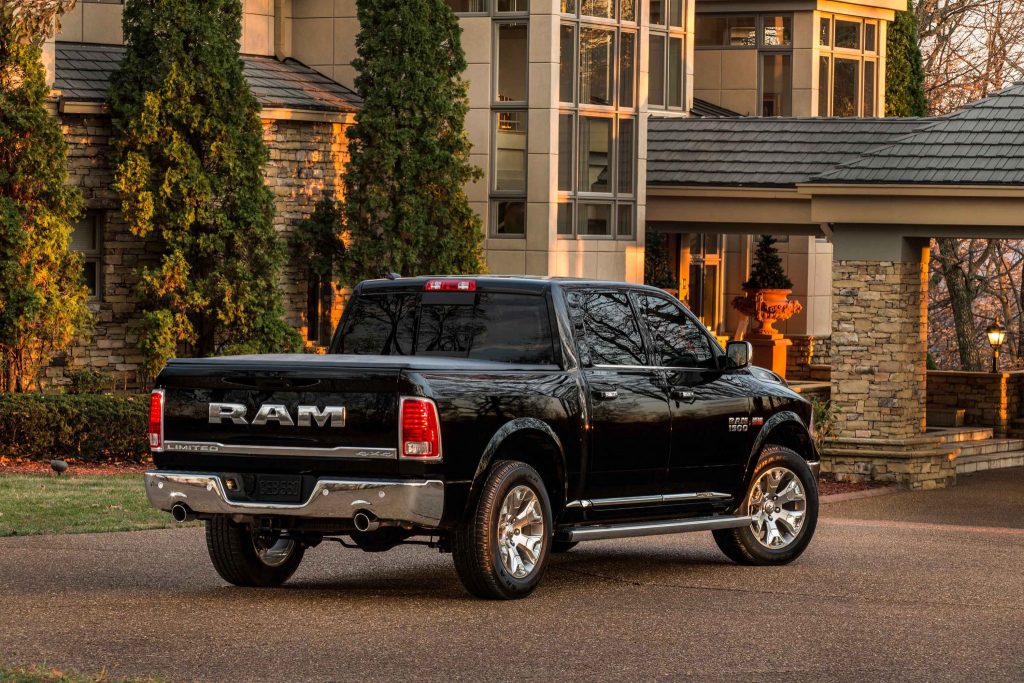 Audi Diesel Hybrid Concept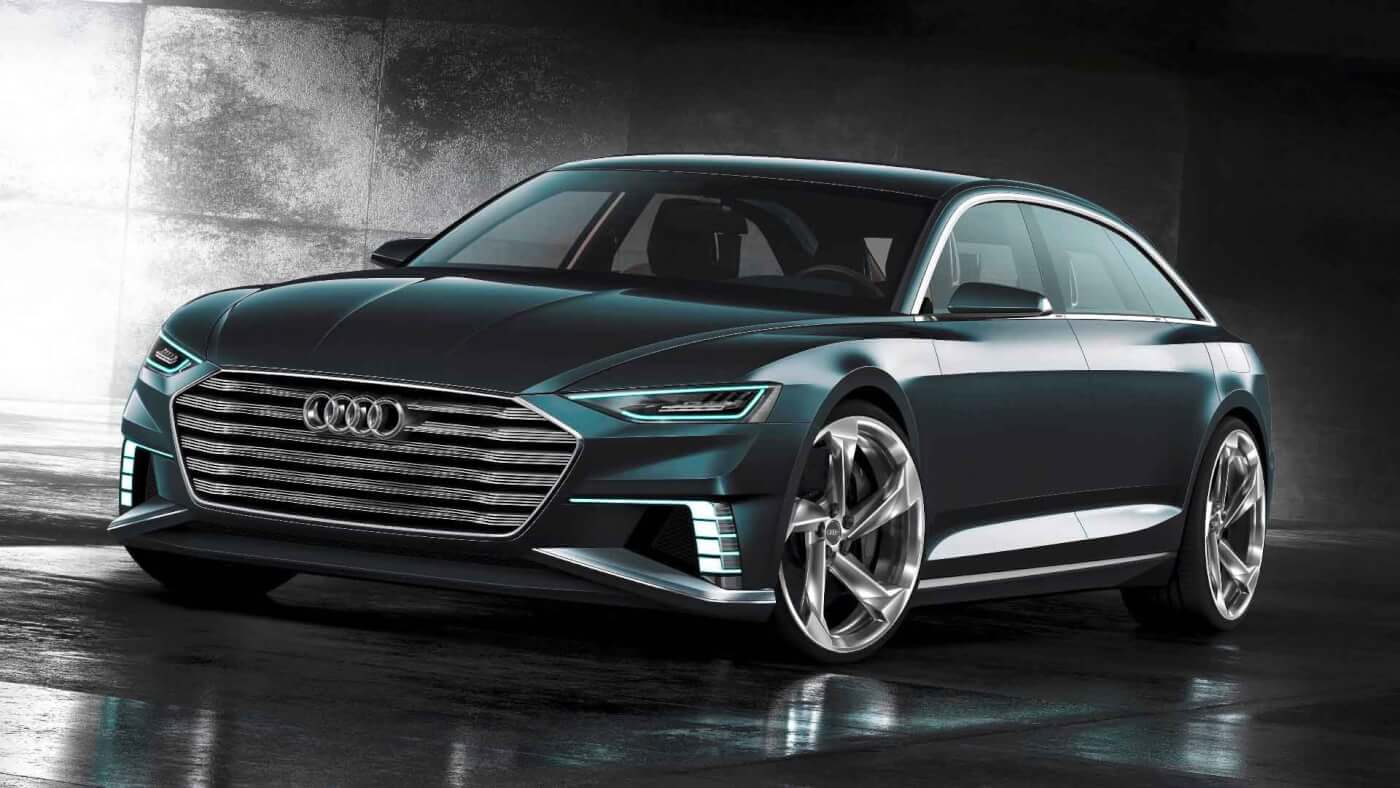 The Audi Prologue concept car was first seen at the Los Angeles Auto Show last November. Recently, a new variant of this unique car was unveiled at the Geneva MotorShow.
The new Audi Prologue Avant is a five-door car with a pioneering body concept that is positioned in the luxury class. The sedan is 16.8 feet long, and 6.5 feet wide, and features a stretched roof.
This sport concept is powered by a plug-in hybrid drive derived from the Audi Q7 eTron Quattro. It's said to offer 455 hp of system power output from the 3.0 TDI (diesel) engine and the electric motor. In combination the two "make the car sprint from 0 to 62.1 mph in 5.1 seconds." The range on batteries only is a mere 33.6 miles. The chassis is equipped with adaptive air suspension and an Audi-designed dynamic all-wheel-drive steering system. This concept looks to combine comfort, sportiness, handling and stability on a new performance level. Best of all, it's a diesel over electric system.
2015 Golf Sportwagen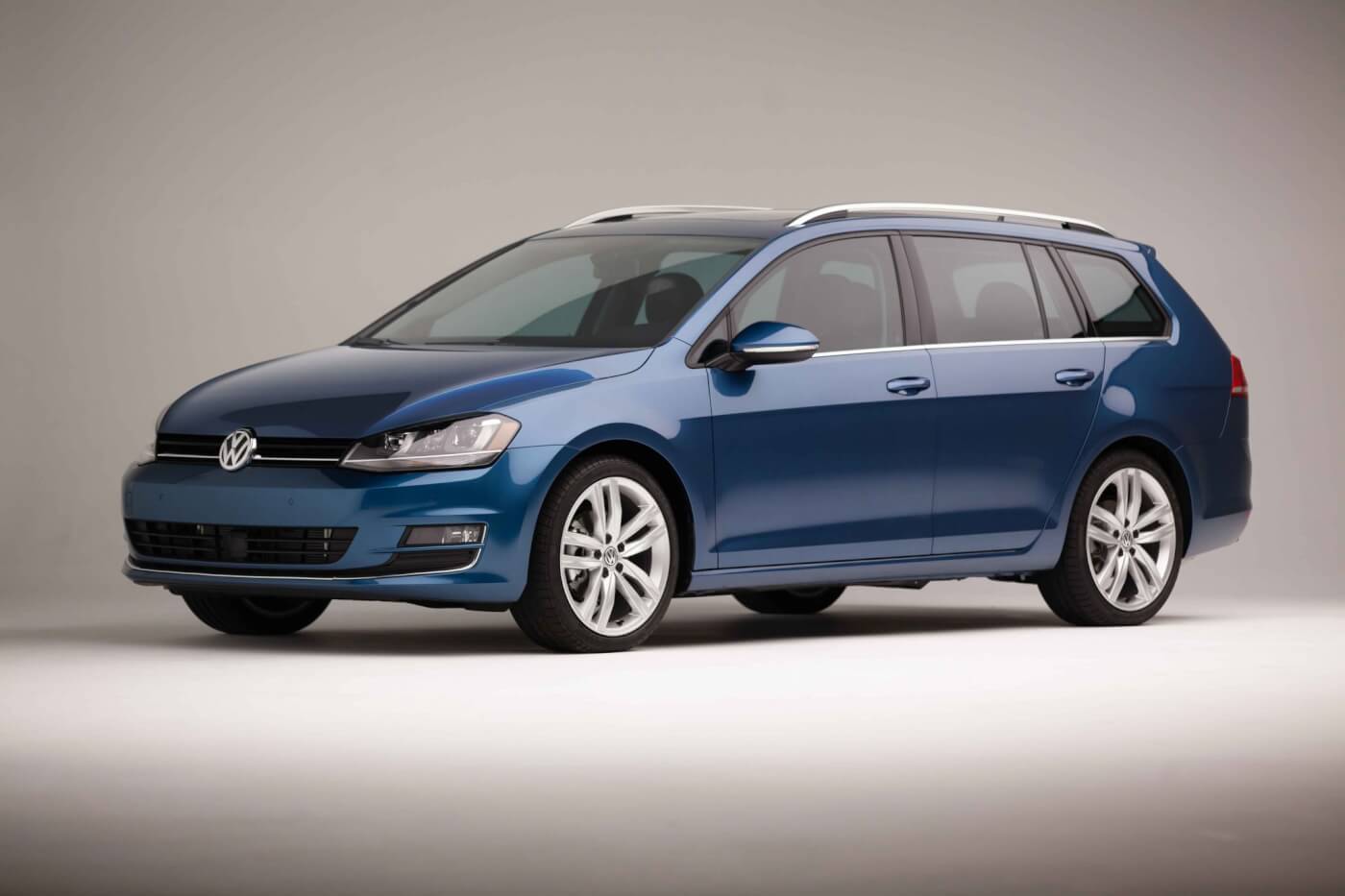 Diesel Family Wagon Pricing Announced
The 2015 Golf SportWagen is larger than the past version of this family wagon. It's dimensionally longer by 1.1 inches in overall length, at 179.6 inches, and wider by 0.7 inches with a width of 70.8 inches. However, it's 0.9 inches lower and has a 2.2-inch longer wheelbase—this is said, by Volkswagen, to offer a more "muscular" appearance. The Golf SportWagen may have grown in size but it's lighter than the Jetta SportWagen by up to 137 lbs. (depending on model).
In addition to a long list of standard amenities, several new comfort and convenience features will be available on the 2015 Golf SportWagen, including the Fender Premium Audio System and Climatronic automatic air conditioning. Newly available driver assistance systems include Automatic Post-Collision Braking, the Forward Collision Warning System, and front and rear Park Distance Control. An available lighting package includes LED daytime running lights and the Adaptive Front-Lighting System.
Diesel (TDI) model pricing starts at $24,595 with a six-speed manual gearbox for the Golf SportWagen TDI S. Top of the line with all the bells and whistles is the SportWagen TDI SEL, starting at $30,345. With this package, the six-speed manual transmission is standard, with the option of the DSG automatic ($1,100 extra).
Mitsubishi Diesel Pickup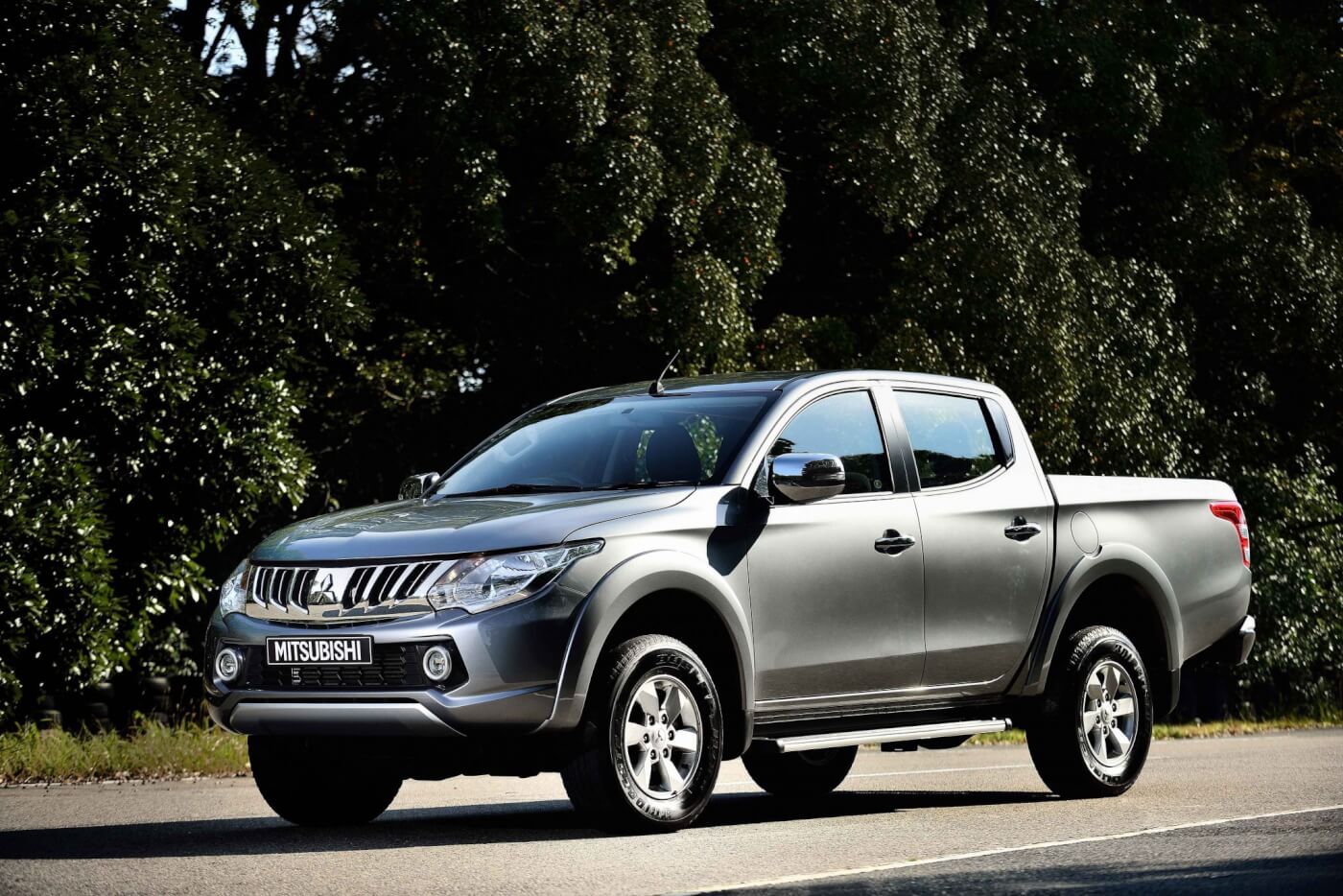 A truck we'd like to see in the USA is the all-new Mitsubishi L200. This is the European specification version of the all-new Triton/Strada pickup that was launched in Thailand in November of last year.
This rig was developed as "the ultimate sport utility truck" for the Asian market. This European version is said to feature improvements in functionality and reliability as a work vehicle too. The four-wheel-drive models employ the Super Select 4WD-II drivetrain from the Pajero 4, with four selectable drive modes.
The diesel version of the L200 uses a turbocharged 2.4-liter MIVEC diesel engine, which complies with European emission regulations. It's said to offer the lowest emission in class, while delivering powerful output with about 178 hp. Perhaps we'll see this as Mitsubishi's answer to the soon to come Chevy Colorado/GMC Canyon diesel pickup?
TOYO OPEN COUNTRY R/T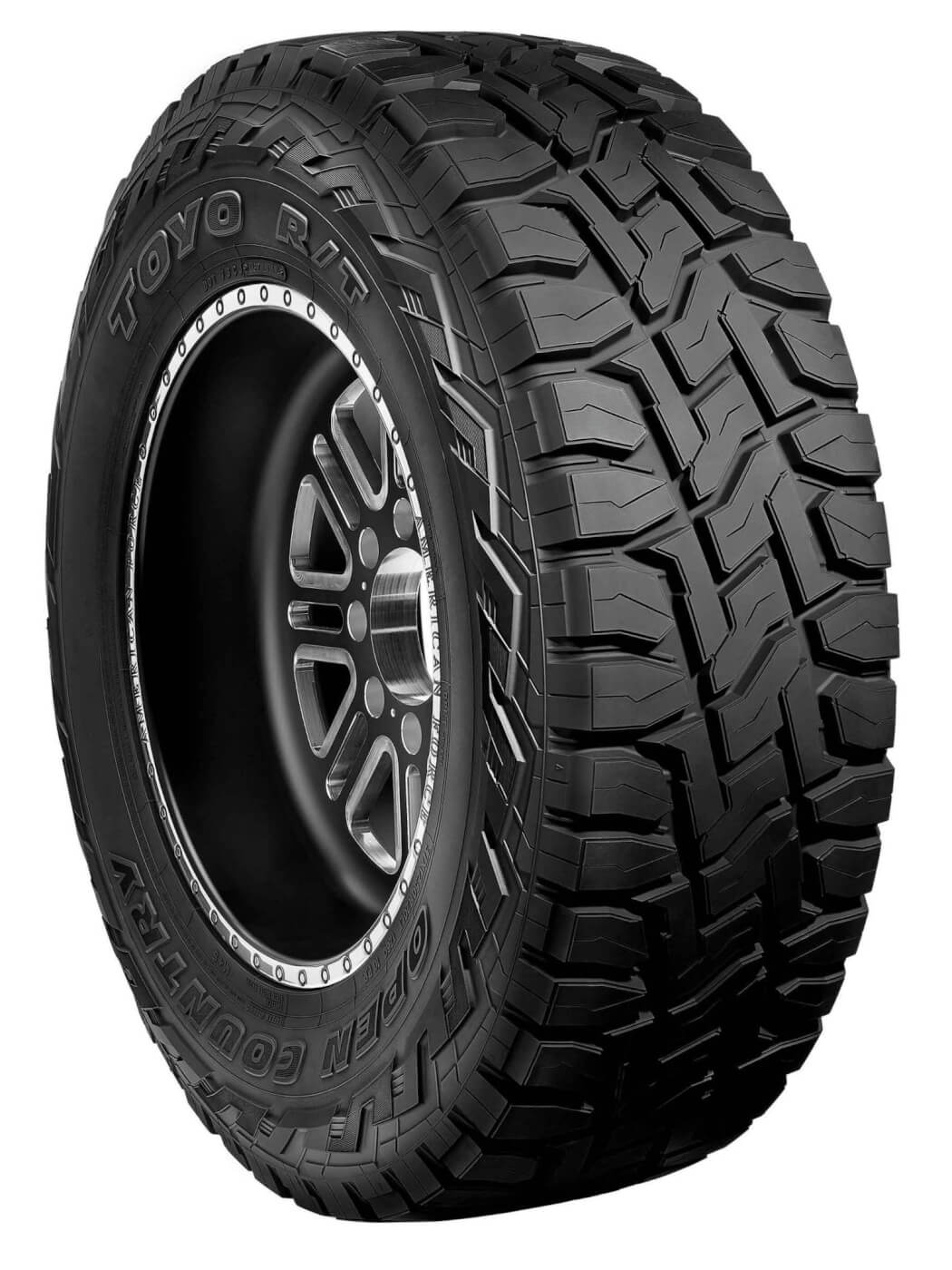 Toyo Tires has released seven new Open Country R/T tires, nearly doubling the size offerings. Best of all, they 're all for heavy-duty trucks, all in load range D and E for your heavy hauler.
Designed for light trucks, meaning 1-ton and under, and outdoor adventure vehicles like Jeeps, the Open Country R/T is built rugged for any terrain. They offer the perfect blend of off-road traction, durable construction, and aggressive styling. They also feature less on-road noise and a longer-lasting tread than comparable tires.
This tire features wide shoulder grooves, mud biting blocks, and stone and mud ejectors. The Open Country R/T is said to tackle dirt, sand and rocks, while still providing excellent on-road manners. Its durable sidewall compound is impact resistant, and is molded into two distinct designs so owners can customize their look.
The seven new sizes, including a brand new 37X12.50R22, expand the lineup to 15 and offer a range from 16 to 22 inches in wheel diameter.
Learn more about the Open Country R/T including a complete list of sizes at
www.ToyoTires.com/OpenCountry. Watch the action-packed Open Country R/T video starring Off-Road Champion BJ Baldwin at Youtube.com/ToyoTires.
Mazda Diesel Makes History At Rolex 24 Hours
A Mazda diesel-powered prototype is the first diesel racer to lead the overall race at the Rolex 24 Hours of Daytona race. When Mazda driver Tom Long crossed the start/finish line to complete the 62nd lap of the 53rd annual Rolex 24 at Daytona, a cheer rose from the Mazda Prototype pit area and some diesel-loving fans in the stands. Completion of this lap marked a milestone for Mazda and diesel enthusiasts. It was the first time a diesel-powered car had led the overall field in the more than 50 years of sports car racing at Daytona.
Unfortunately, a win for diesel was not in the cards this time around. The No. 07 Mazda had a lengthy pit stop after a leak was discovered in a pressurized fuel rail. The other Mazda, the No. 70, which had survived being crashed into on the first lap, took a solid spot in the top 10, where it ran for more than six hours before trouble with the oil pump knocked the car from the race. The No. 07 had recovered from the early stop to climb back into the top 10 until overheating issues caused the team to withdraw the car just past the 12-hour mark of the race.
Towing Tips Video
While hooking up and towing with a conventional bumper ball setup is understood by most, the details of towing with a weight distribution hitch often is less clear. The ball and bumper setup is good for smaller trailers, but for heavier loads, you should consider a weight distribution (WD) hitch. However, knowing how to properly set up a weight distribution hitch is a must.
Husky Towing Products is committed to helping trailer owners properly equip their vehicles for safe and comfortable towing. This begins with matching a Husky hitch to the tow vehicle and trailer, and continues with properly setting up and adjusting the hitch for vehicles as currently loaded. In the case of weight distribution hitches, this involves a sequence of steps that measure the effect of the load on tow vehicle and trailer.
These steps are easily understood when watching the process. Husky has a video that covers this, demonstrated by Chris Moore, Head Engineer at Husky Towing Products. Using the Center Line WD Hitch as an example, Moore takes trailer owners through a step-by-step demonstration. This begins with a technique for leveling the trailer, determining coupler height and recording the tow vehicle fender well elevations to monitor the effects of tongue weight on the hitch ball as distributed by the WD system.
If you're considering a weight distribution hitch for you trailer or are the owner of one and haven't towed with it for a season, consider the following resource from Husky. To view the video, go to www.HuskyTow.com/Safe-Towing/Safe-Towing-practices/
EcoDiesel Jeep Greenest SUV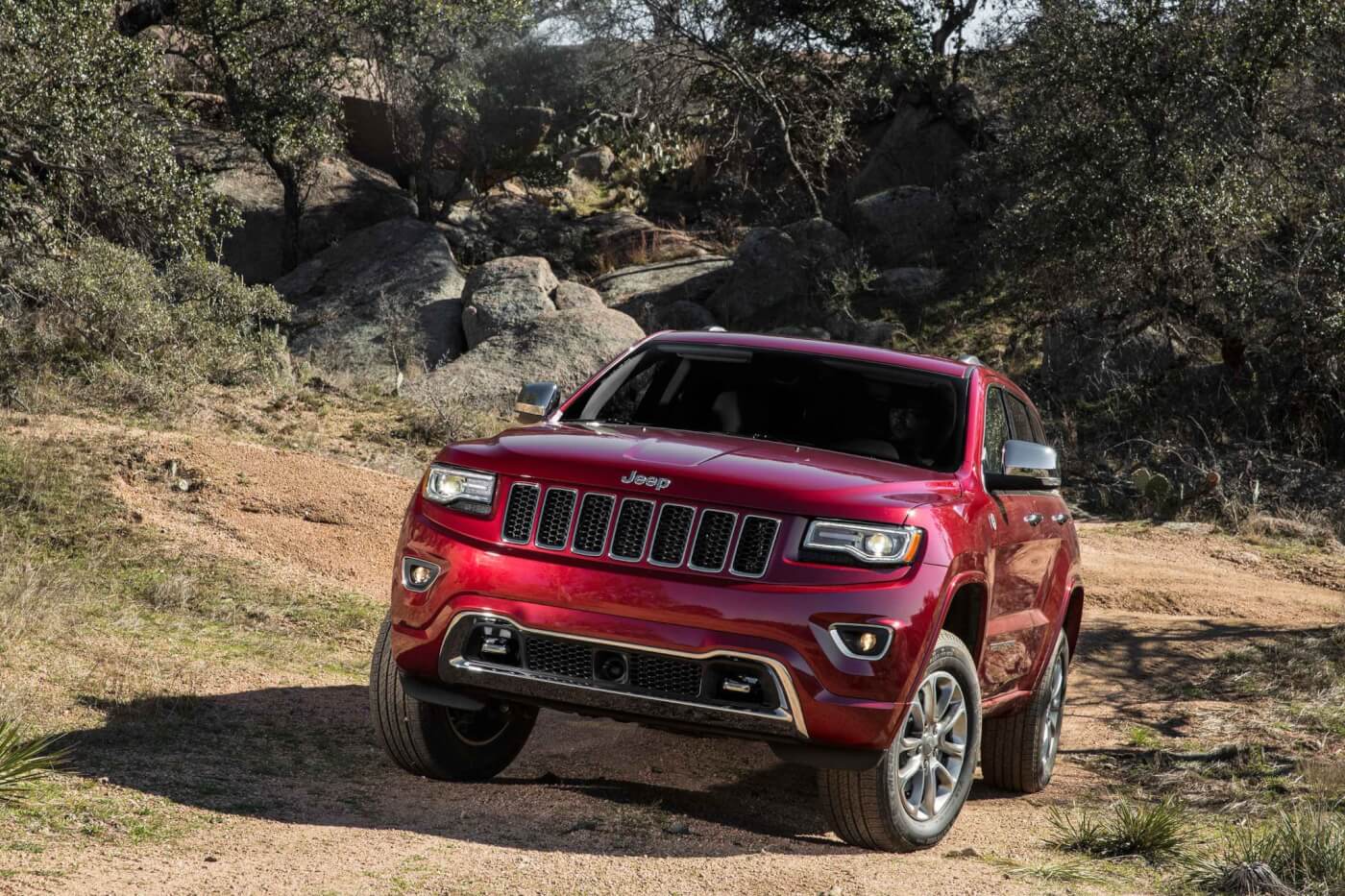 The Green Car Journal has named the Jeep Grand Cherokee EcoDiesel model their SUV Green Car of the Year for 2015.
"The Jeep Grand Cherokee EcoDiesel delivers what today's drivers really want in an efficient SUV," said Ron Cogan, Editor and Publisher of Green Car Journal and CarsOfChange.com. "It offers a do-everything nature with exceptional comfort, power, functionality and driving range, plus surprising efficiency that delivers lower environmental impact."
Green SUV of the Year finalists include SUVs and crossovers that feature notable environmental achievement while also providing all the attributes expected of this versatile class of vehicle. The 2015 Jeep Grand Cherokee EcoDiesel was selected as a winner from five finalists by a jury made up of automotive experts and Green Car Journal staff members.
The recognition is not surprising to us here at Diesel World; we've known since our first drive in 2013 that the EcoDiesel Grand Cherokee was a winner. This is both on the fuel economy front and also the fun to drive side of the equation. Being eco-friendly is automatic when you go farther on a gallon of fuel. The EcoDiesel Grand Cherokee is powered by a class-leading 240 horses and 420 lb-ft 3.0L diesel V-6. This engine is both powerful and easy on fuel… diesel fuel, that is. This means more range on pavement, and thanks to the Jeep heritage and low-range transfer case, it also means more miles of fun off pavement too.