We talk to a lot of people who want to put diesels in muscle cars, and we've even run across a bunch that have pulled it off. Recently, we got to talking to Harvey Grant, who is right in the middle of taking a classic '55 Chevy and fitting it with Duramax power. While he initially was looking at going with an LS gas engine, Harvey got tired of seeing the same old cracker-box cars show after show, and he decided to put a Duramax in his '55. Since he's already built an '87 Ramcharger with a 1,100-hp 12-valve Cummins, he decided to take the plunge into the electronic world with his '55 Chevy.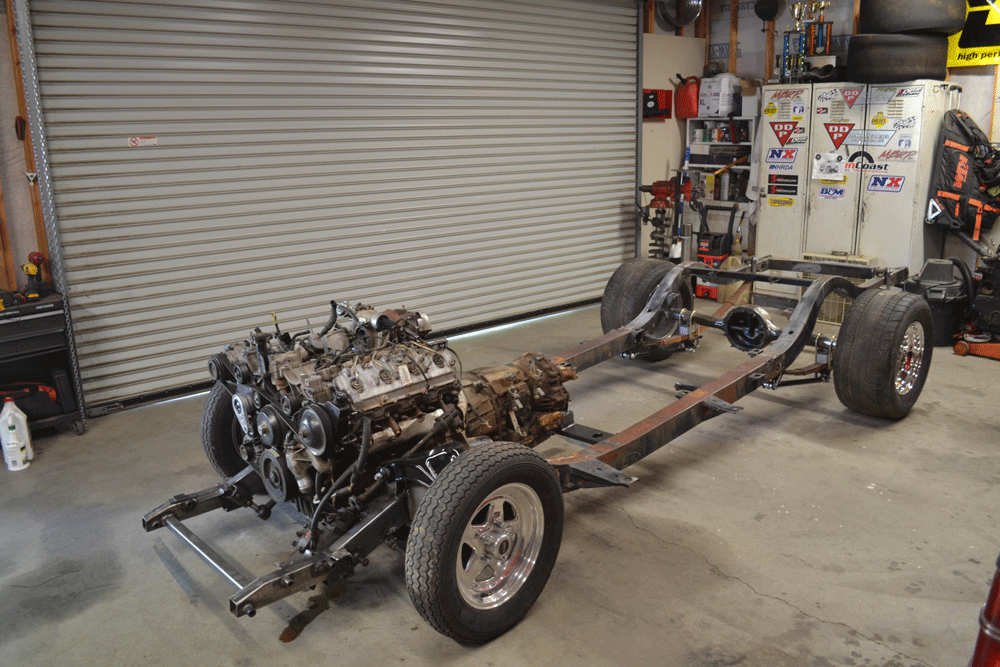 A Great Starting Platform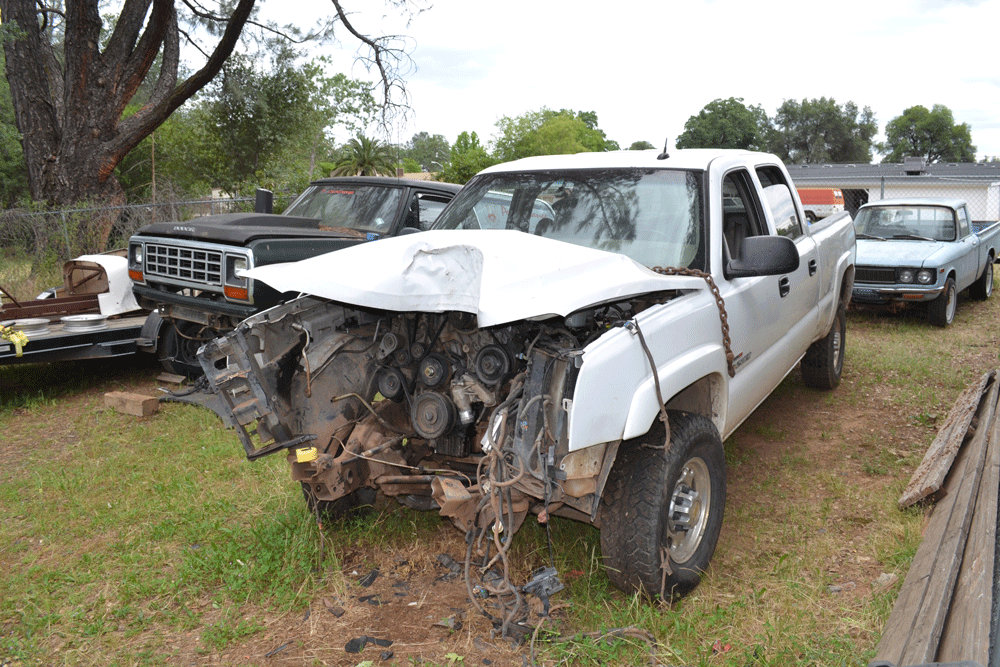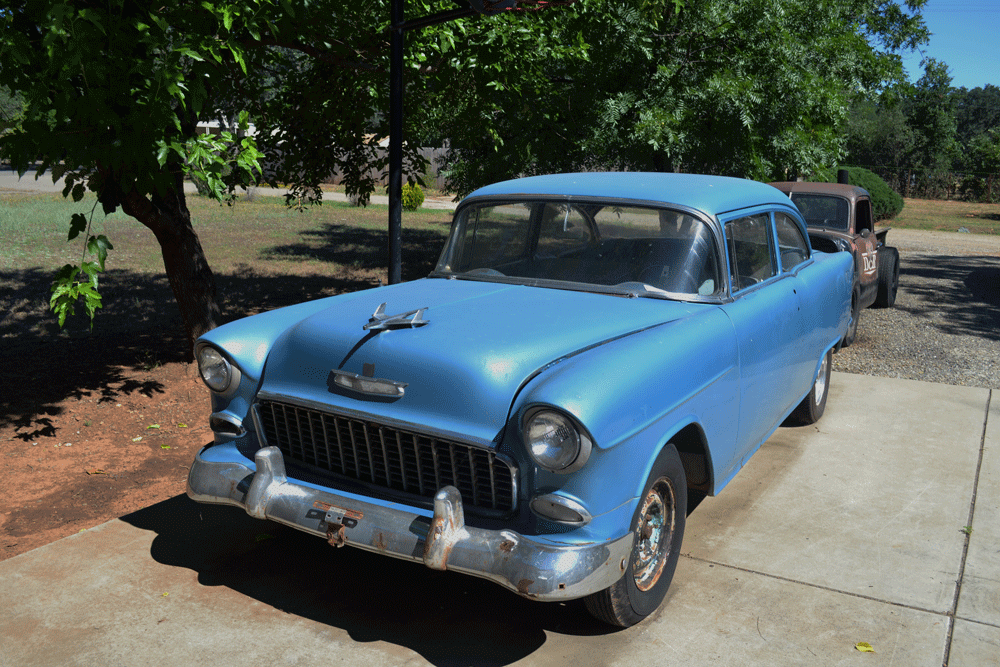 There are a lot of hurdles when it comes to squeezing a modern three-quarter to one-ton truck engine into a classic, mainly spatial. Fortunately for Harvey, the '55 he started with has a very tall engine bay that's helpful with hood clearance, a wide frame that can accommodate a diesel engine and transmission, and a vehicle that has plenty of aftermarket parts available in case he runs into trouble. While he's far from finished with his classic Chevy project, he was nice enough to share with us his thoughts and ideas on the build so far.
A Better Chassis and Body Swap
After Harvey ran across a used and abused '55 Chevy frame at a swap meet, he decided to buy the frame with the intention of building the stock chassis for the diesel drivetrain, and then laying the body on top of it. While this does have its advantages, Harvey has no delusions when it comes to placing the original body on the new frame.
"Doing the frame off means I'll be able to get a running rolling chassis before the body is even on the car," Harvey says. "Unfortunately, from there, I know I'll have the body on and off a number of times before it's complete."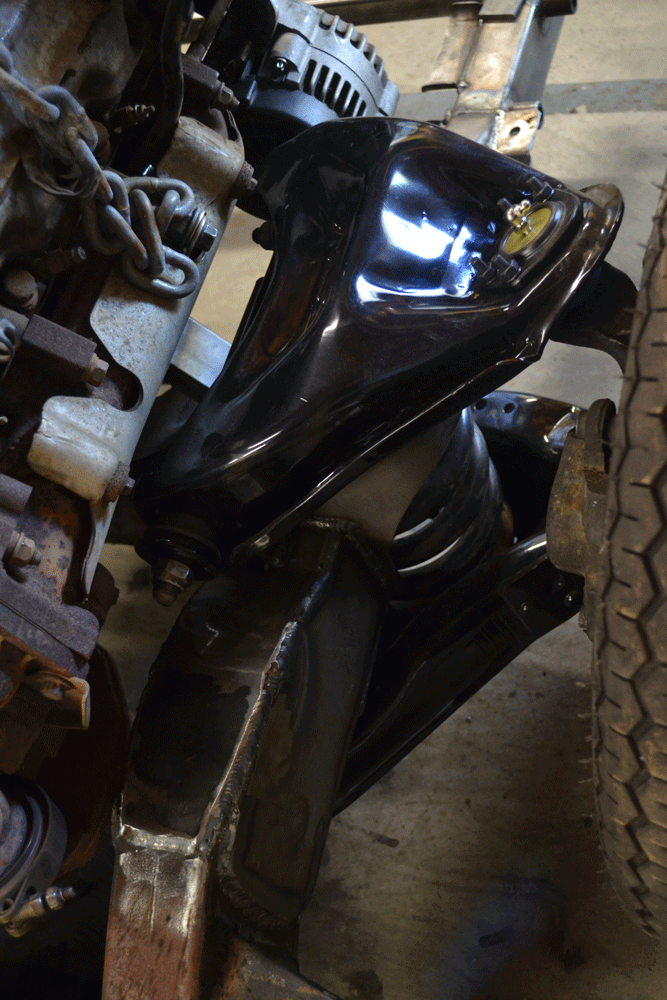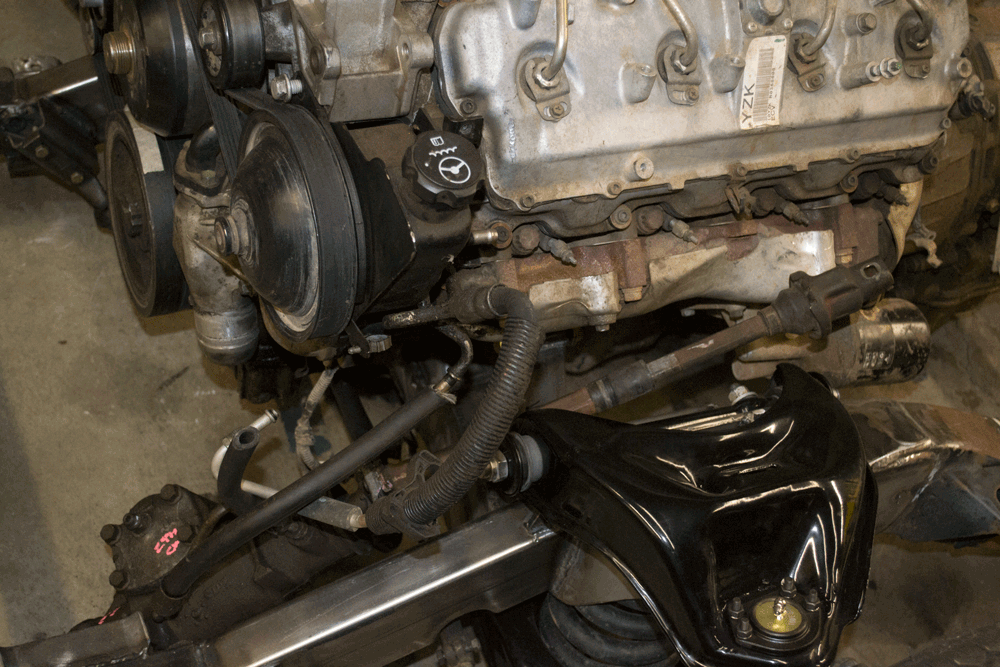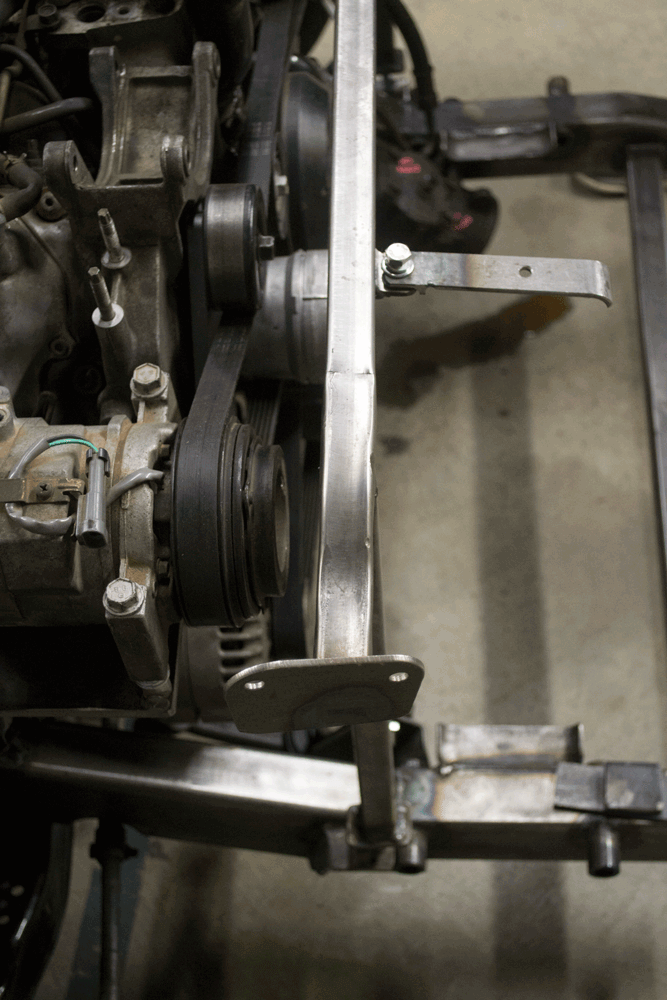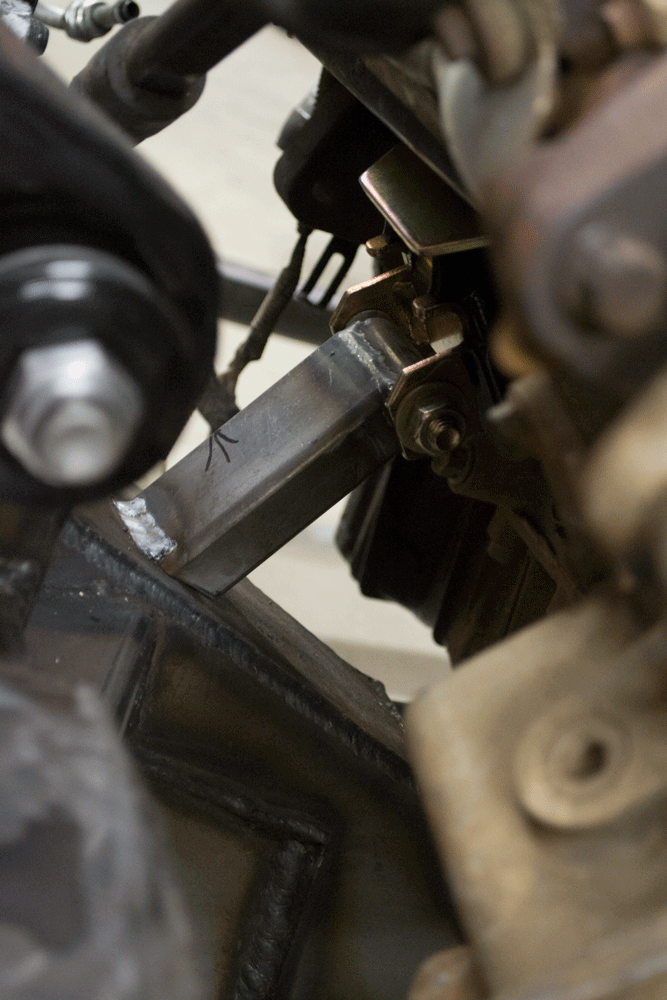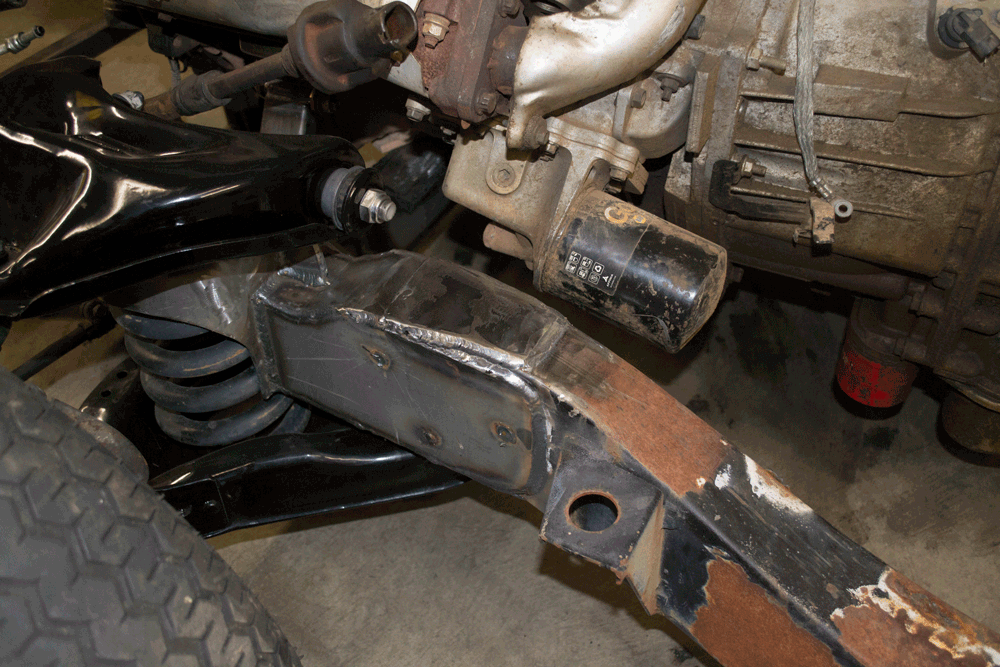 Although Harvey kept the factory frame, he did modify it. The rear of the frame has had the leaf springs moved in parallel with the frame for tire clearance, a rear crossmember added, and a complete GM G-body front clip from Kimbridge Enterprises installed. Harvey explained the decision to use the G-body front end by saying: "It's a more modern design that you can get parts for, at any parts store. It's also a front steer, which creates more clearance than the original firewall-box design. It's stout enough to handle street driving, and strong enough to support the weight of a diesel, which was also important," Harvey continues.
Taking a Risk on a Donor Truck
"It took some time to find a drivetrain," Harvey mentioned. "While it would be nice to get a complete running engine and wiring harness on a pallet, not many people have the budget for that," he says.
After a few months of searching, he ran into a well-used '04 GM pickup that had been hit hard on the front end. The insurance company had offered the guy $1,500, so that's what the guy had been asking. Since the damage was in the front end and extended into the engine, prospective buyers were shying away from the project.
"When I first got the truck, I didn't even know what parts were still good on it—it was definitely a risk," Harvey says. As it turned out, most of the engine was reusable, the block and cover weren't cracked, and it made a great LB7 starting platform for the project.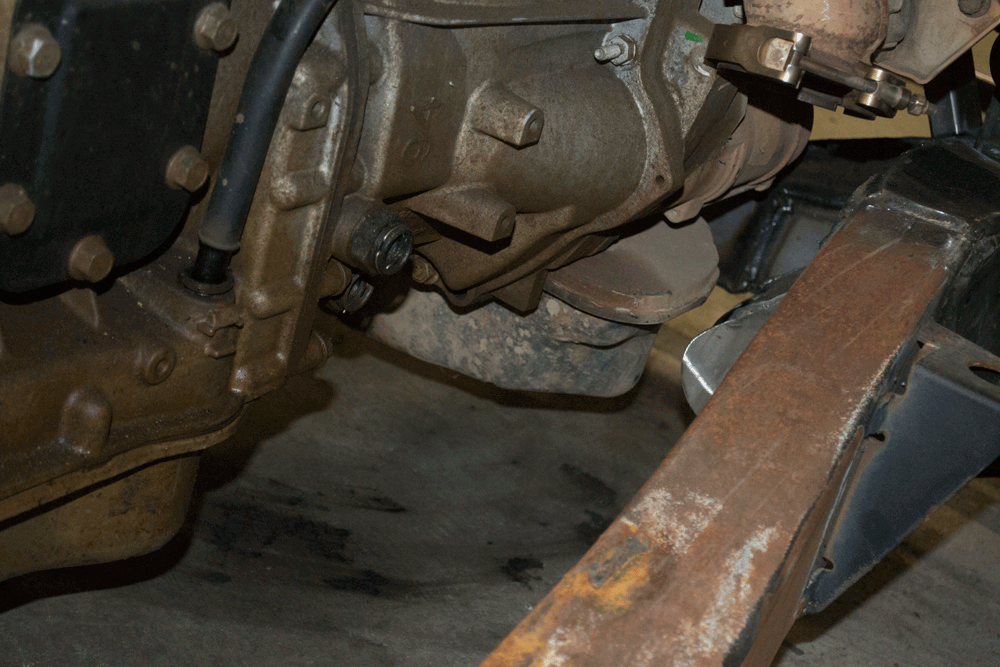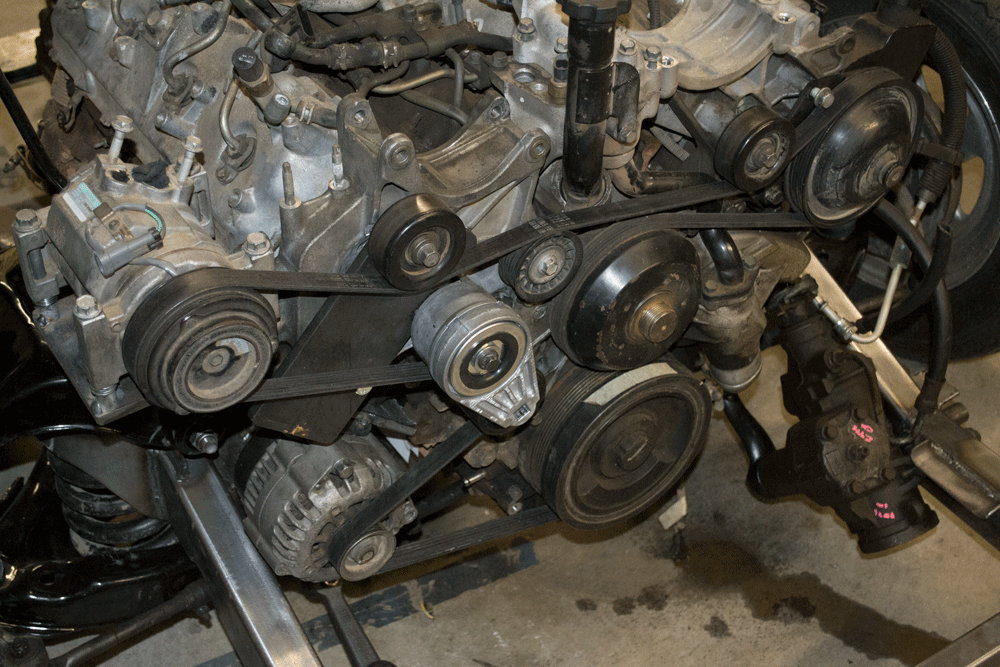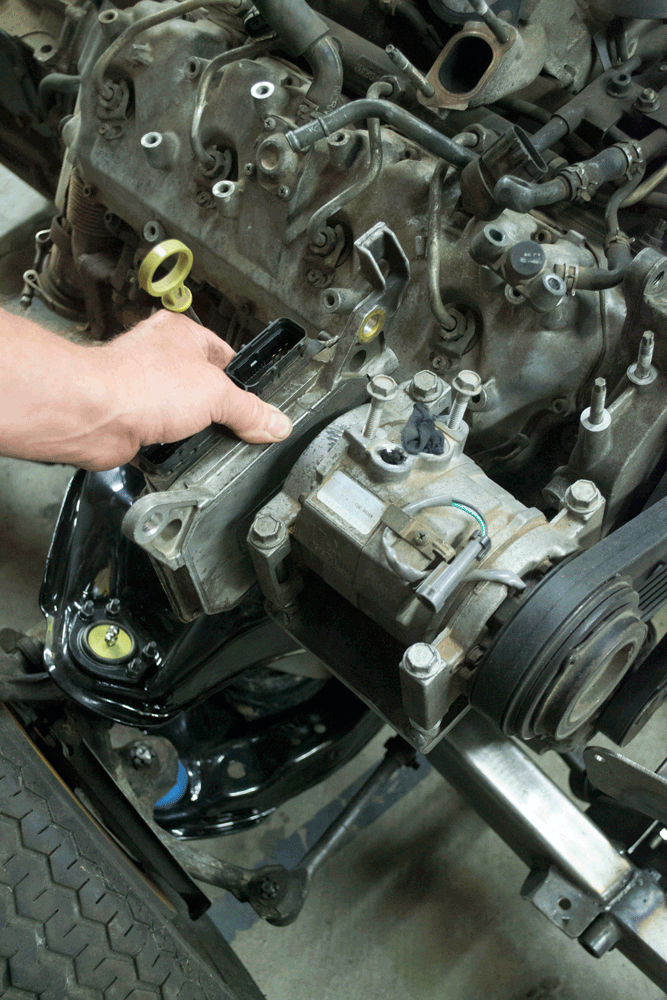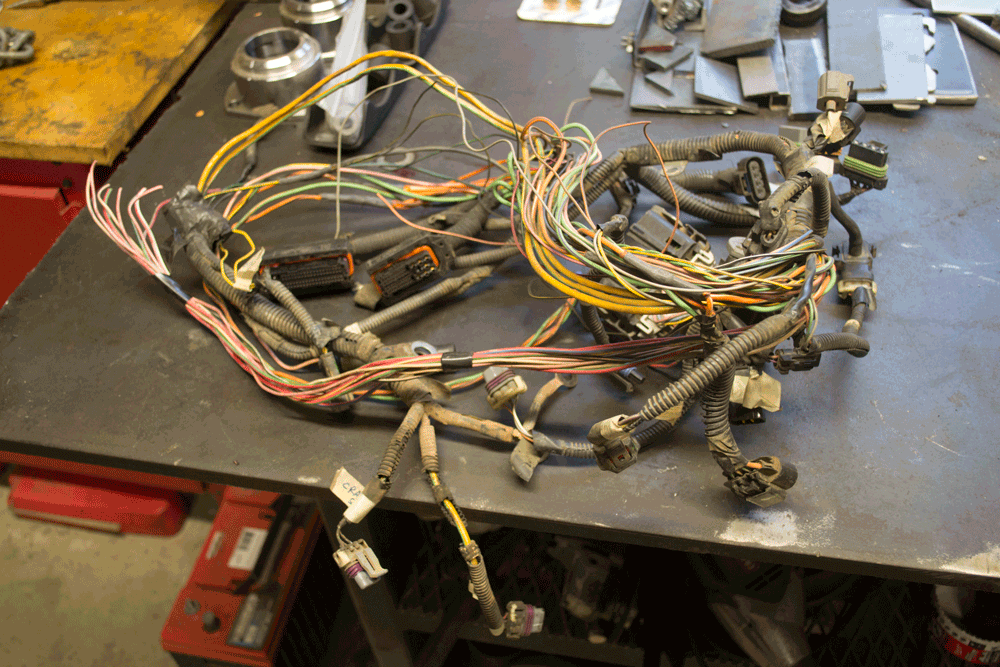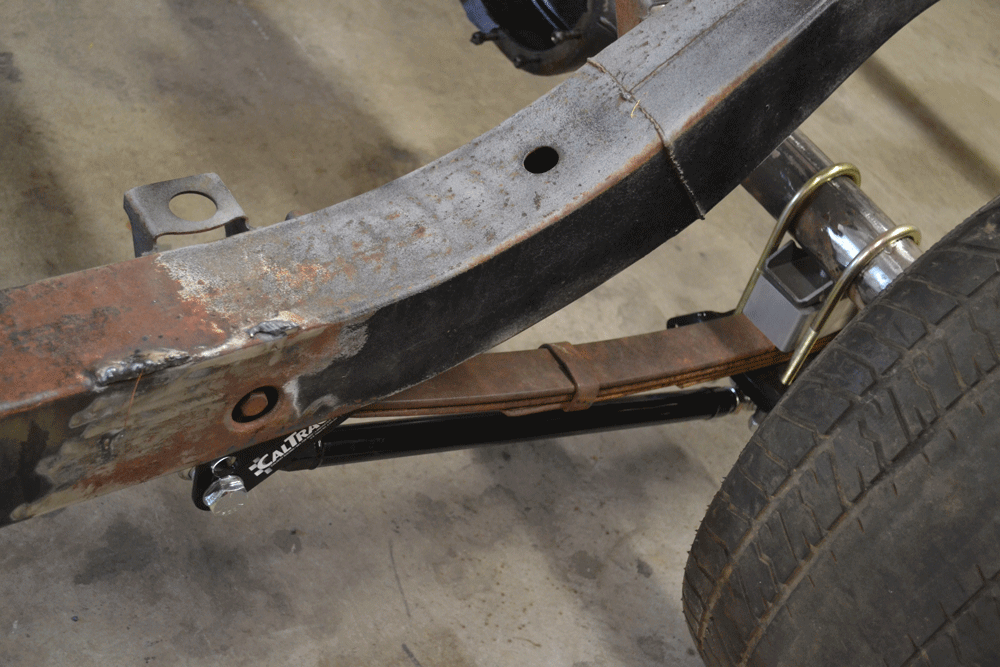 Swapping in some Duramax Power
The '55 has a wide chassis, which definitely works in favor of a diesel swap, but there was still quite a bit of trickery involved in getting everything to fit.
"The front-steer did solve a lot of clearance issues, but I had to move the engine about an inch and a half to the passenger's side to clear," Harvey says. "Using the mounts from the Kimbridge core support, I also mounted the engine as far forward as possible in order to give enough firewall clearance," he continues. With the engine moved over, that meant that the transmission crossmember also had to be slightly offset, as will the rear axle.
"I ended up with a ton of money in the rear axle on my Ramcharger," Harvey notes. "… so I wanted this one to be as budget as possible." To that end, a Ford nine-inch rear end out of a truck was chosen, for its parts availability, 3.0 gear ratio and strength.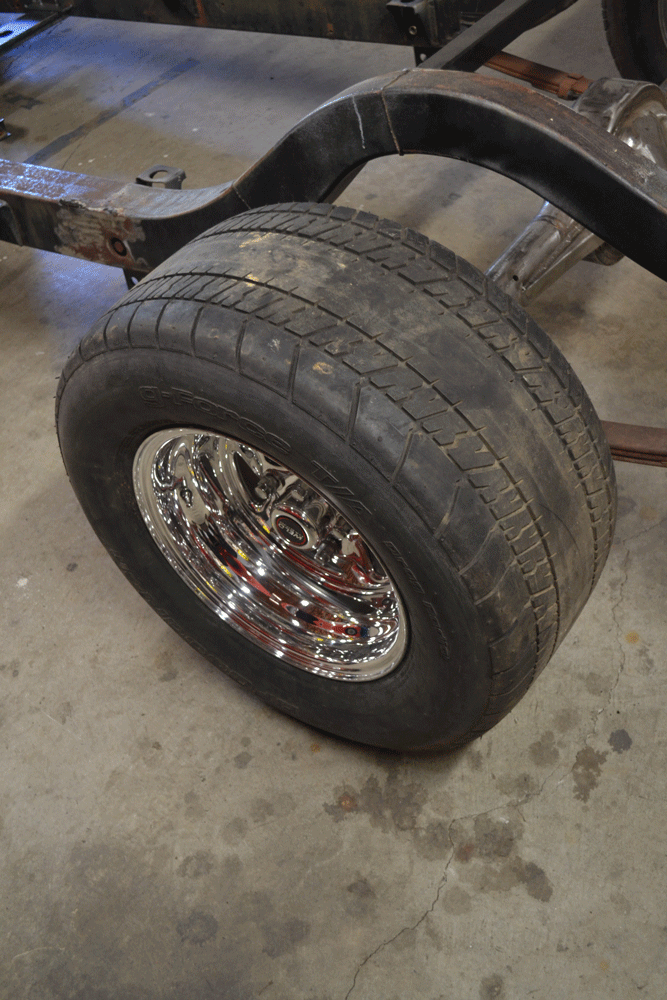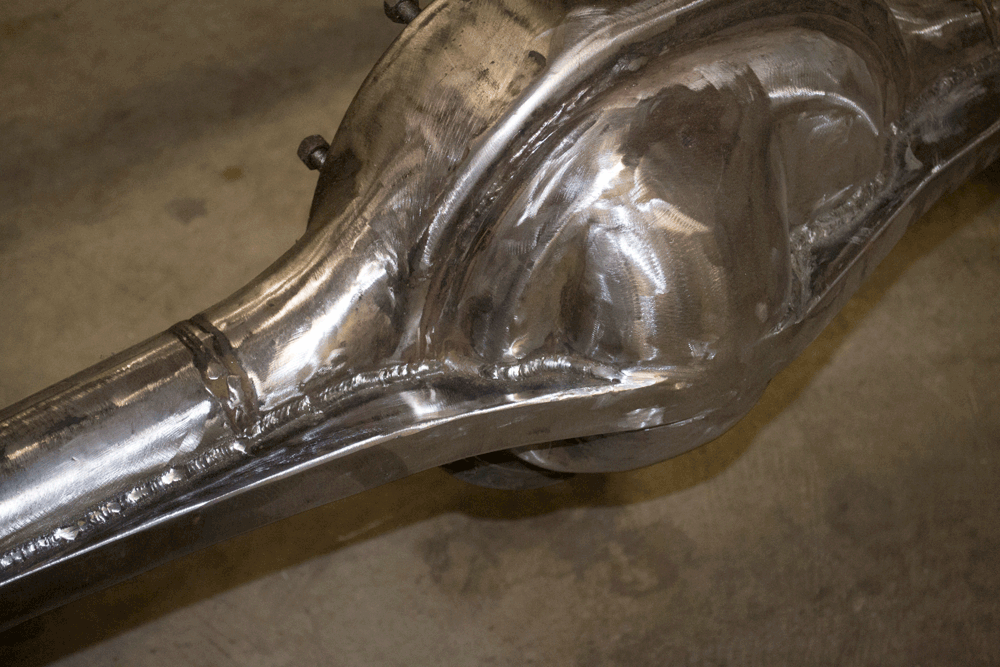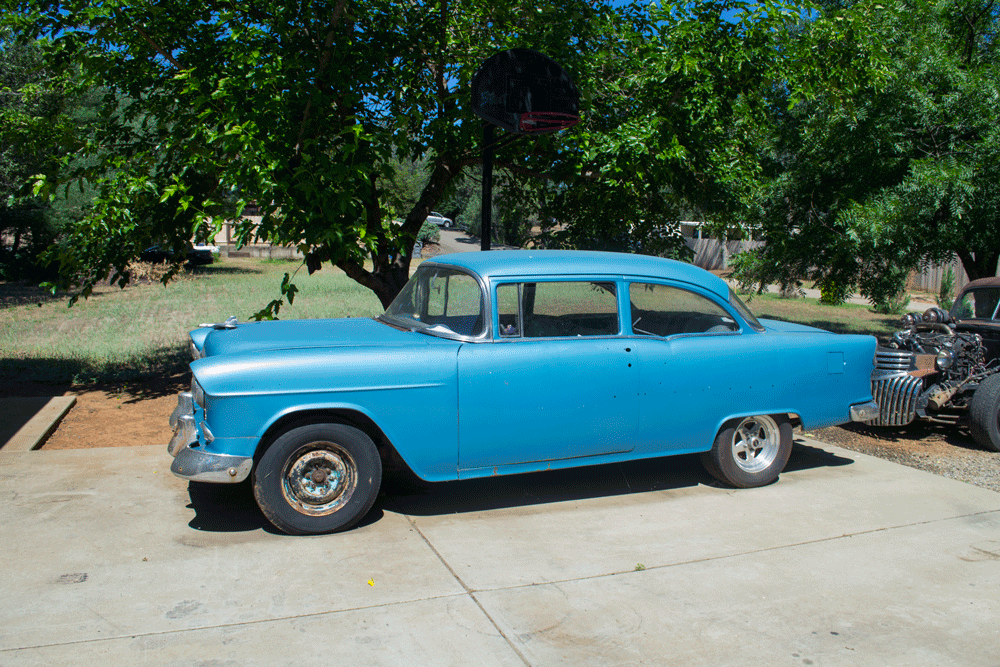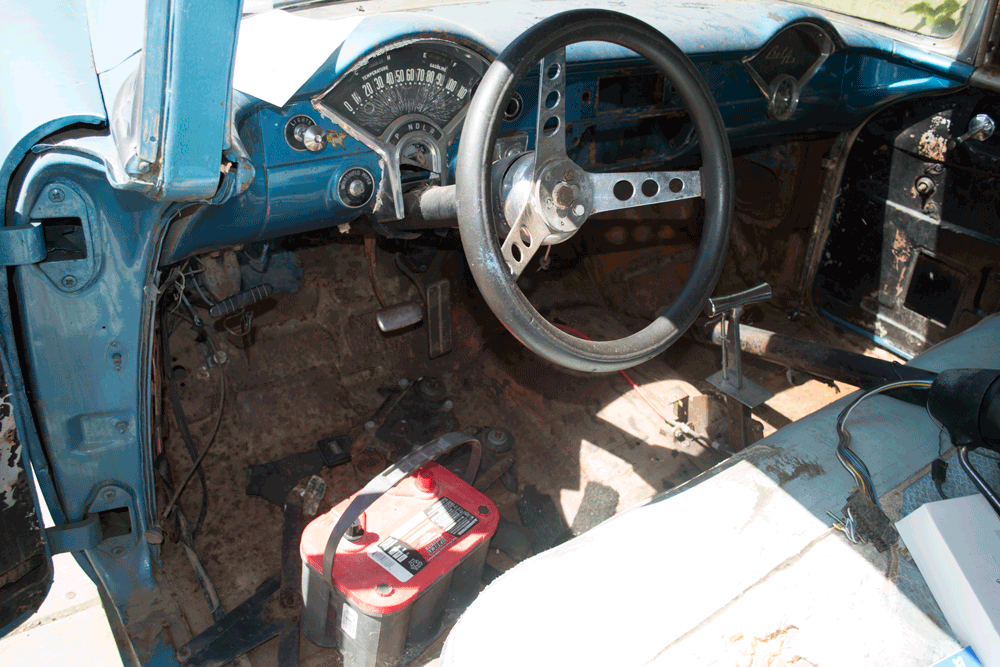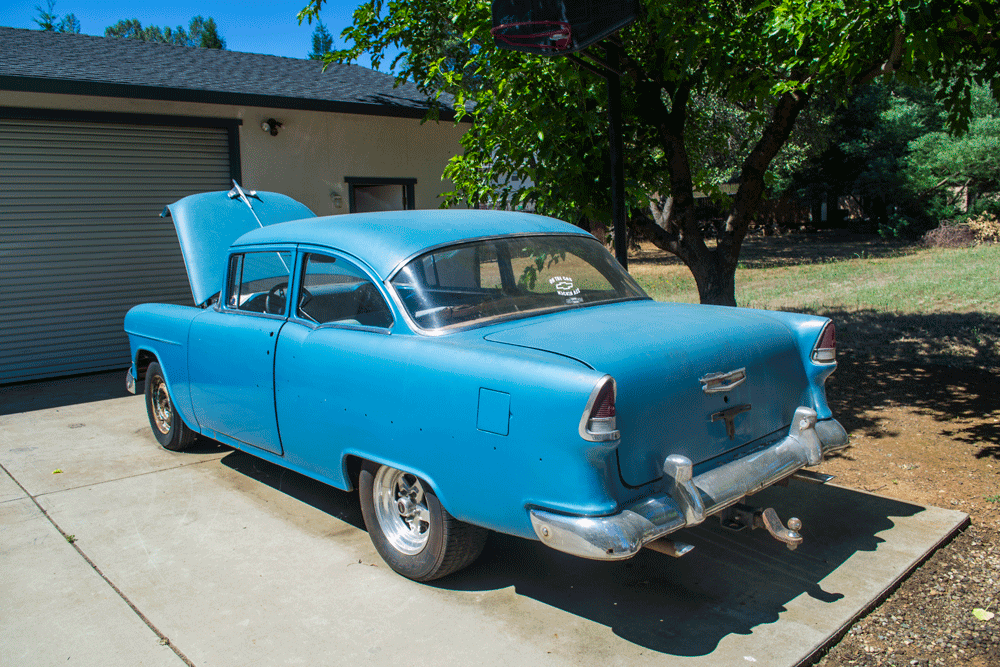 The Road Ahead
"I have a lot of work left, that's for sure," Harvey says. "We'll see if the body-off frame thing was a good idea when I start putting everything together. In the meantime, being able to look at a complete Duramax-powered rolling chassis will be great motivation for the future. I can already see a completed 11-second 30mpg muscle car in my head—now I just have to get there!" DW