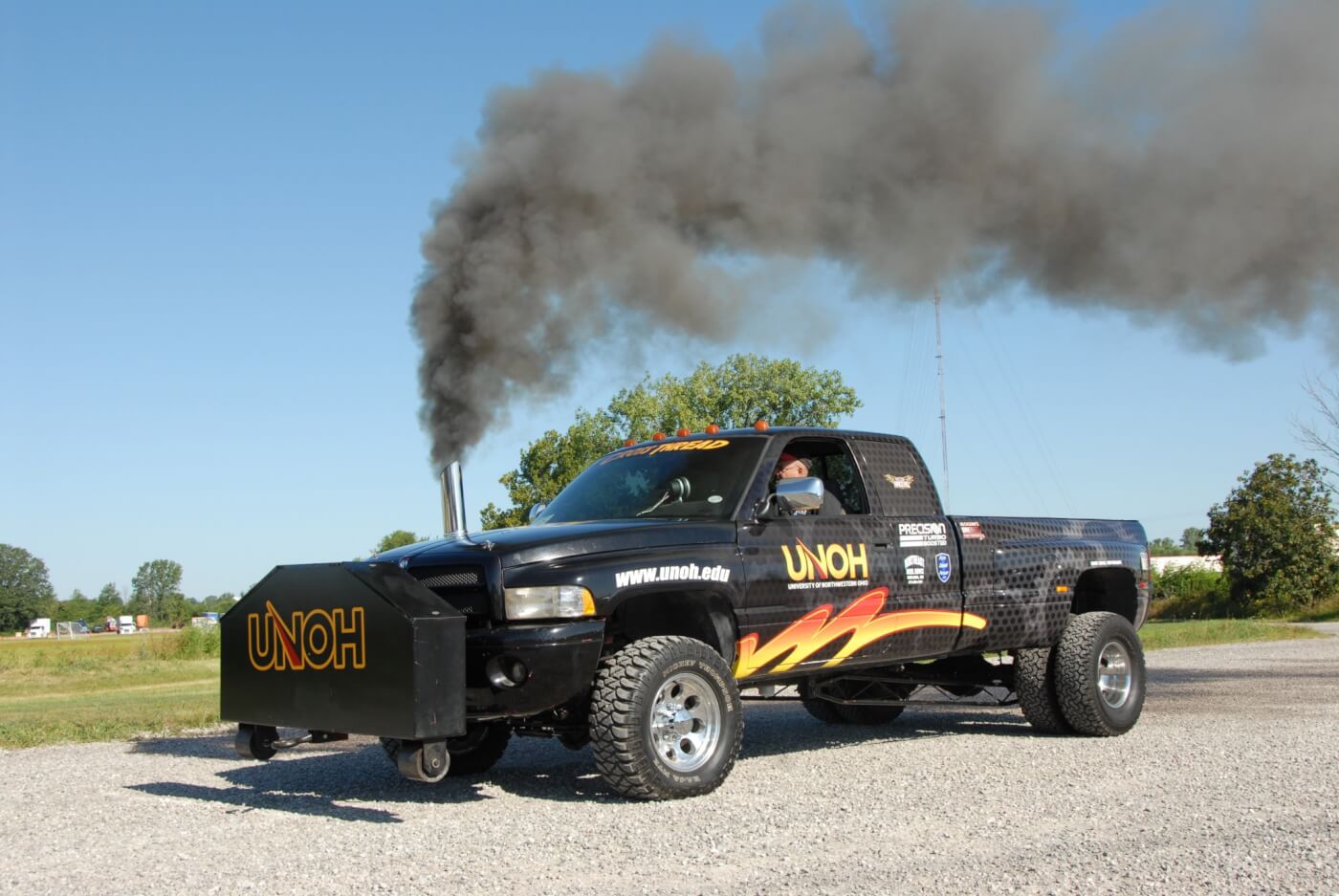 Even on a stock engine, cracks in a cast exhaust manifold are not unusual. Cast manifolds tend to get brittle and even shrink and expand a bit during thermal cycles. Put a stock manifold onto a high-power, high-heat competition engine, where the manifold can regularly get to a light-up-your-life glowing red state, the thermal cycles are more intense and can lead to an earlier failure.
MAXIMIZING FLOW
Another issue to consider is flow characteristics. A stock, or even an ordinary aftermarket cast manifold may not have optimal flow or velocity characteristics. That is partly the rough finish of a cast manifold—but mostly the size and shape and length of the runners. The efficiency (and therefore power) idea for a turbo diesel is to direct exhaust flow while keeping the exhaust velocity as high as possible and delivering the most "push" to the turbine with the least amount of restriction along the way (ie: quick turbo spool up).
A cast manifold can be designed to maximize flow and velocity with the size and shape of the runners, of course, but to achieve that requires a lot of prototyping and mold making to get it done. The cost of doing that can lead to a product that isn't always "optimized." Even when size, length and shape are optimized, the roughcast surface finish remains an issue.
STEED SPEED SOLUTION
If you go looking for a high performance exhaust manifold for your diesel, you will find many options available. Many of them are very good, but we found one that is virtually unique on the market, which addresses the usual problems very differently than the average manufacturer.
Steed Speed in British Columbia, Canada, has taken a road less traveled. In fact, as far as we can tell, it's a totally unique idea. It's unique enough that Steed Speed owns the patents for manufacturing manifolds in this particular way. Leen and Julie Steed have been in the manifold business for 15 years. Having started with manifolds for turbocharged gas engines, they began building diesel manifolds about six years ago.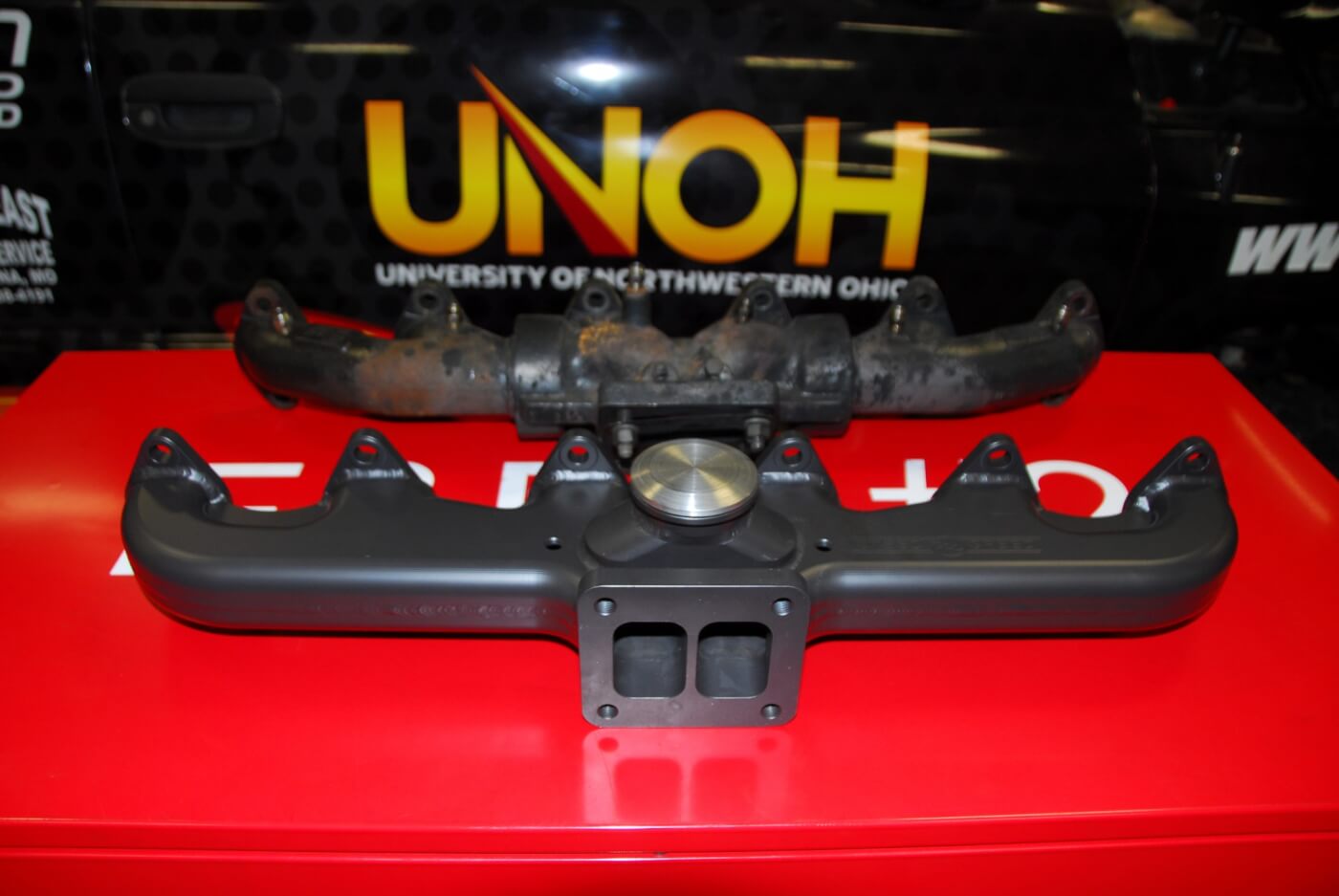 The Steed Speed exhaust manifold starts with pieces of 1018 billet steel (in the case of a Cummins manifold, it's 1 x 4 x 26 inches) that are then CNC-machined as identical top and bottom pieces for the "log." A weld channel is built in at the edges for strength. Steed Speed then TIG welds the two halves together and coats the assembly with black Techline (a ceramic-based coating). The result is a very strong, thermally and dimensionally predictable manifold that is virtually immune to cracks and carries a lifetime warranty.
The CNC process allows for very precise internal dimensions, so the contours can be designed to deliver maximum energy to the turbo. As experimentation and field tests indicate beneficial changes, they're very easy to implement, so product improvement is ongoing and continuous. The benefits are many. Leen Steed reports the first noticeable benefit is a drop of 200 degrees of EGT, or more, due to the improved exhaust flow and drop in drive pressure (assuming a correctly sized turbo, of course) and often an extremely efficient drive-to-boost pressure ratio at nearly 1:1. As to power, some recent testing on a 3rd Generation 5.9L Cummins – with no other changes but the manifold – showed a modest 20-25 hp peak power increase. What's more impressive were the dramatic changes in the power curve, with a 140 hp upward bump in the curve at 2,000 rpm. This is due to the improvements in exhaust gas velocity forcing the turbo to respond sooner and more quickly.
After a couple of manifold failures due to the heat produced by the 950+ hp 24V Cummins in the University of Northwestern Ohio's Diesel Club pulling truck, the tech team decided to go with a Steed Speed manifold to eliminate the possibility of a reoccurrence. They chose the straight flange unit with a wastegate port. Because the turbo flange on the new manifold was parallel with the head ports and not angled down, some adaptation was necessary, though it was relatively minor.
The Steed Speed manifold is not cheap, but if you have been cracking manifolds in attempts at making horses, it's probably worth the coin. DW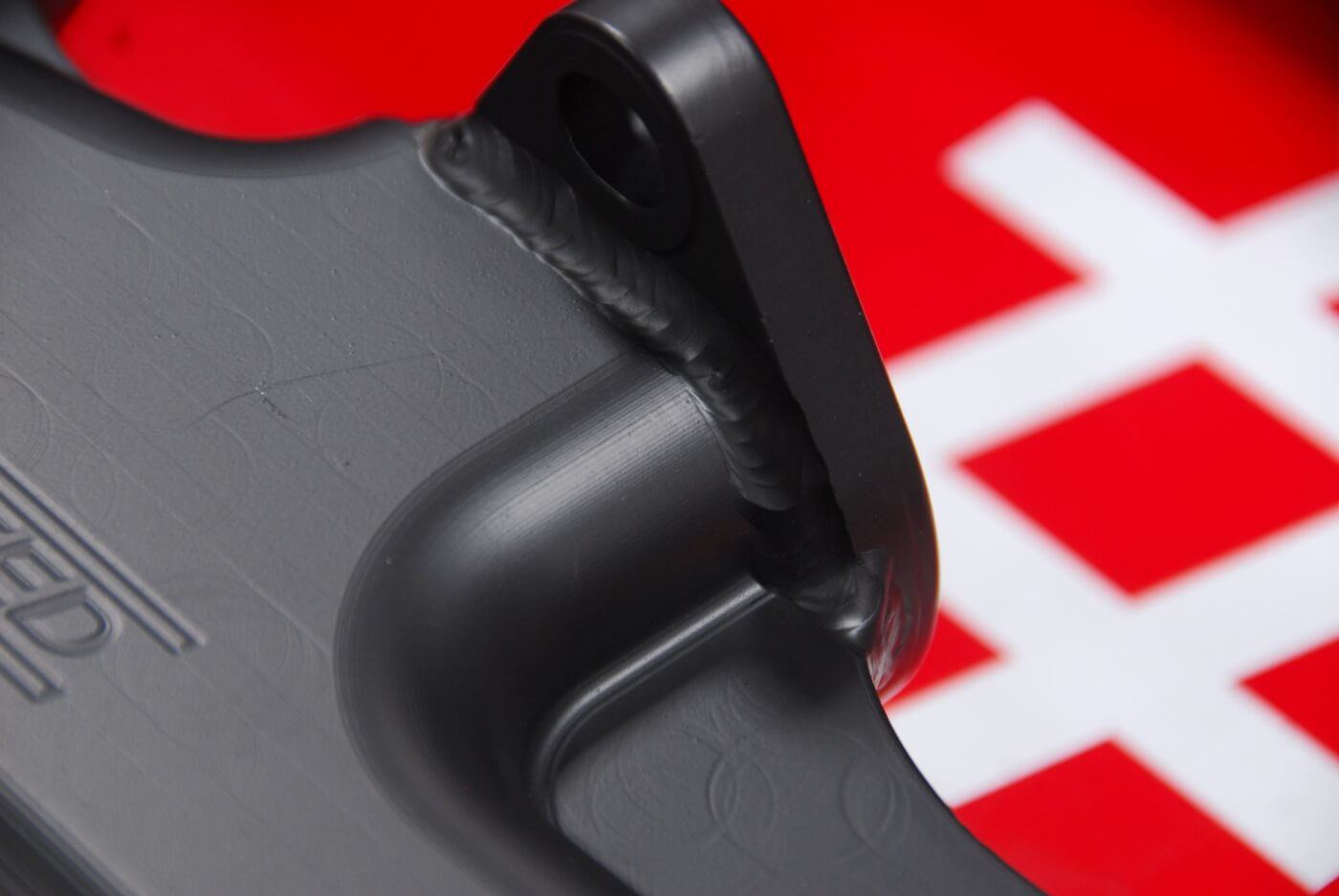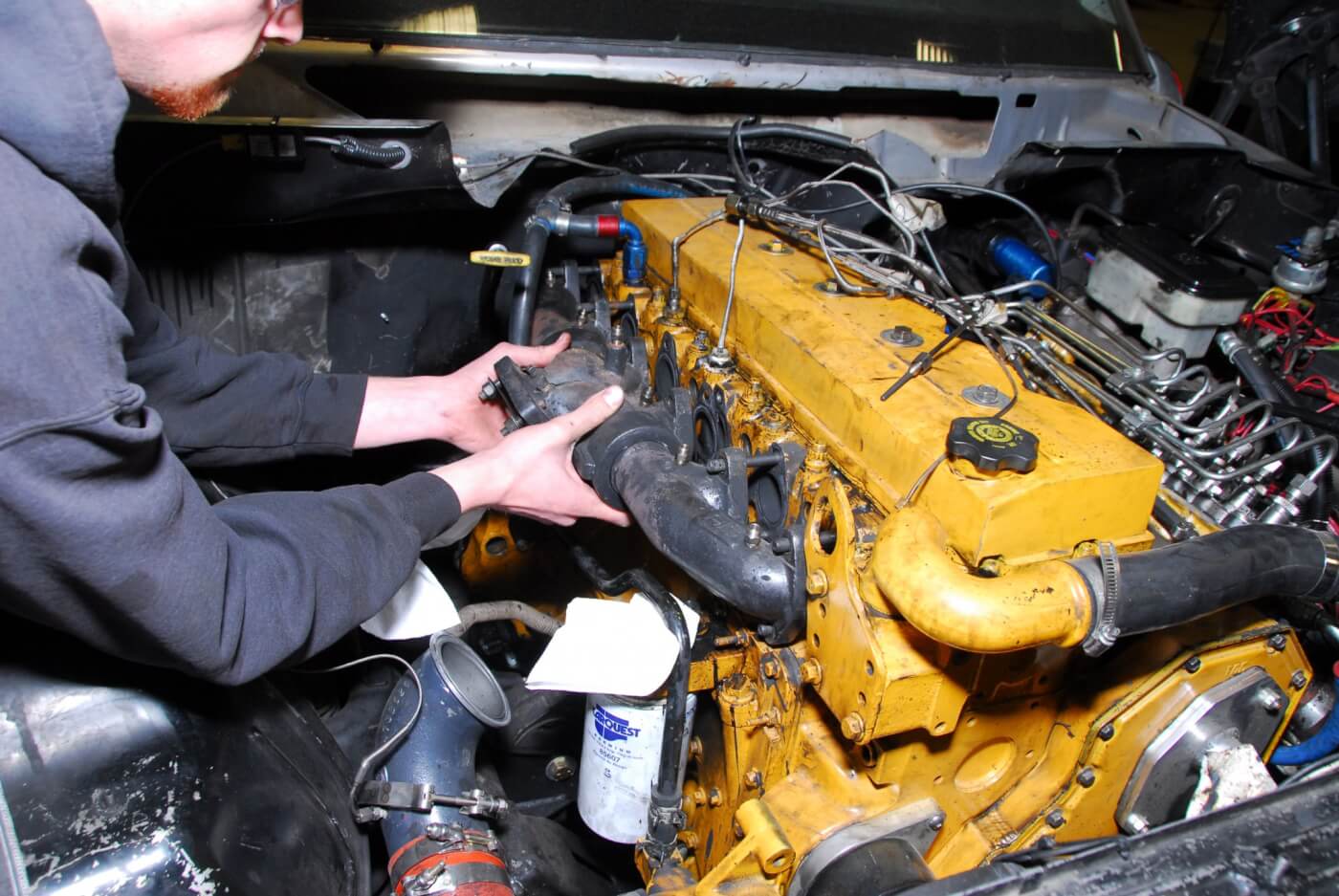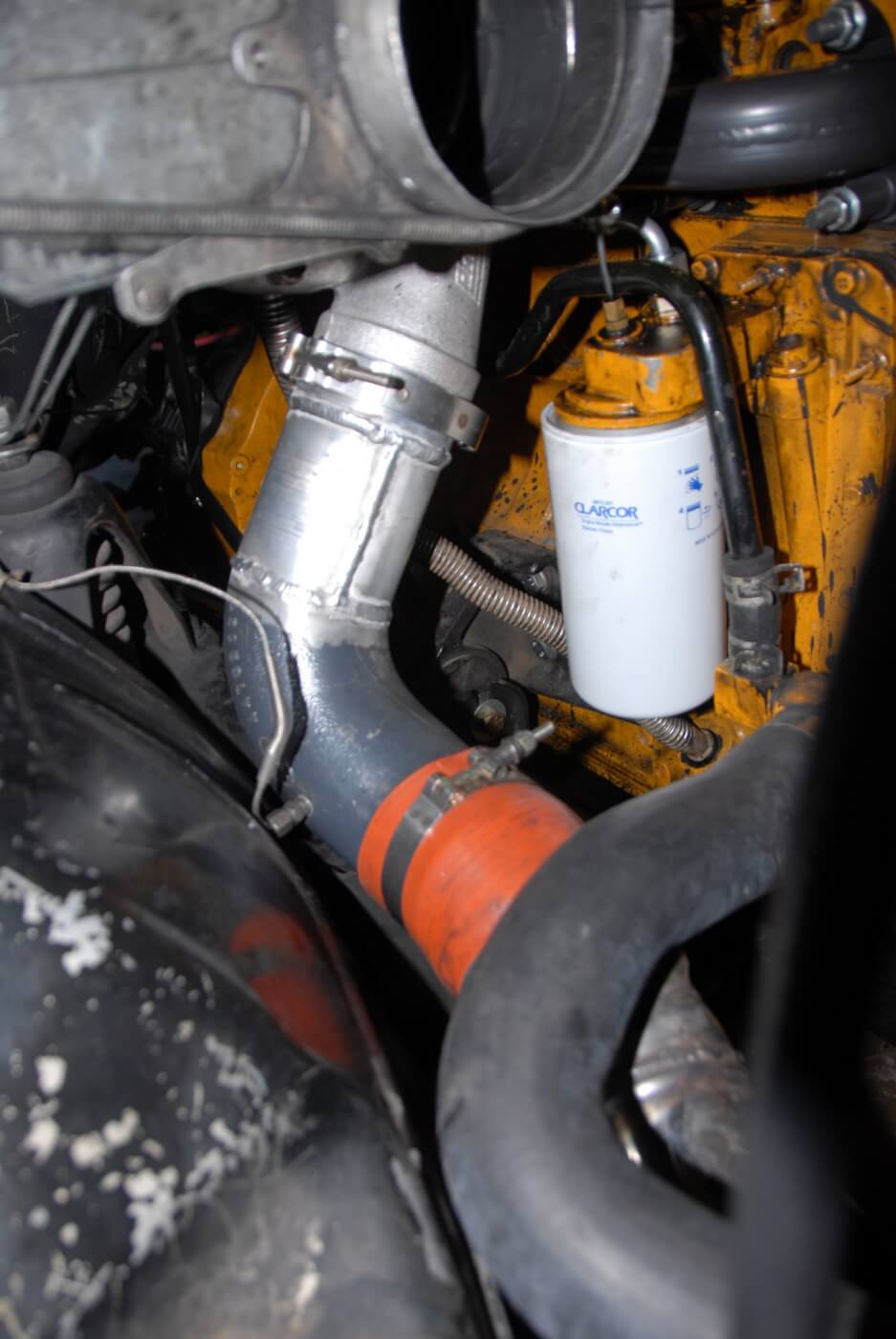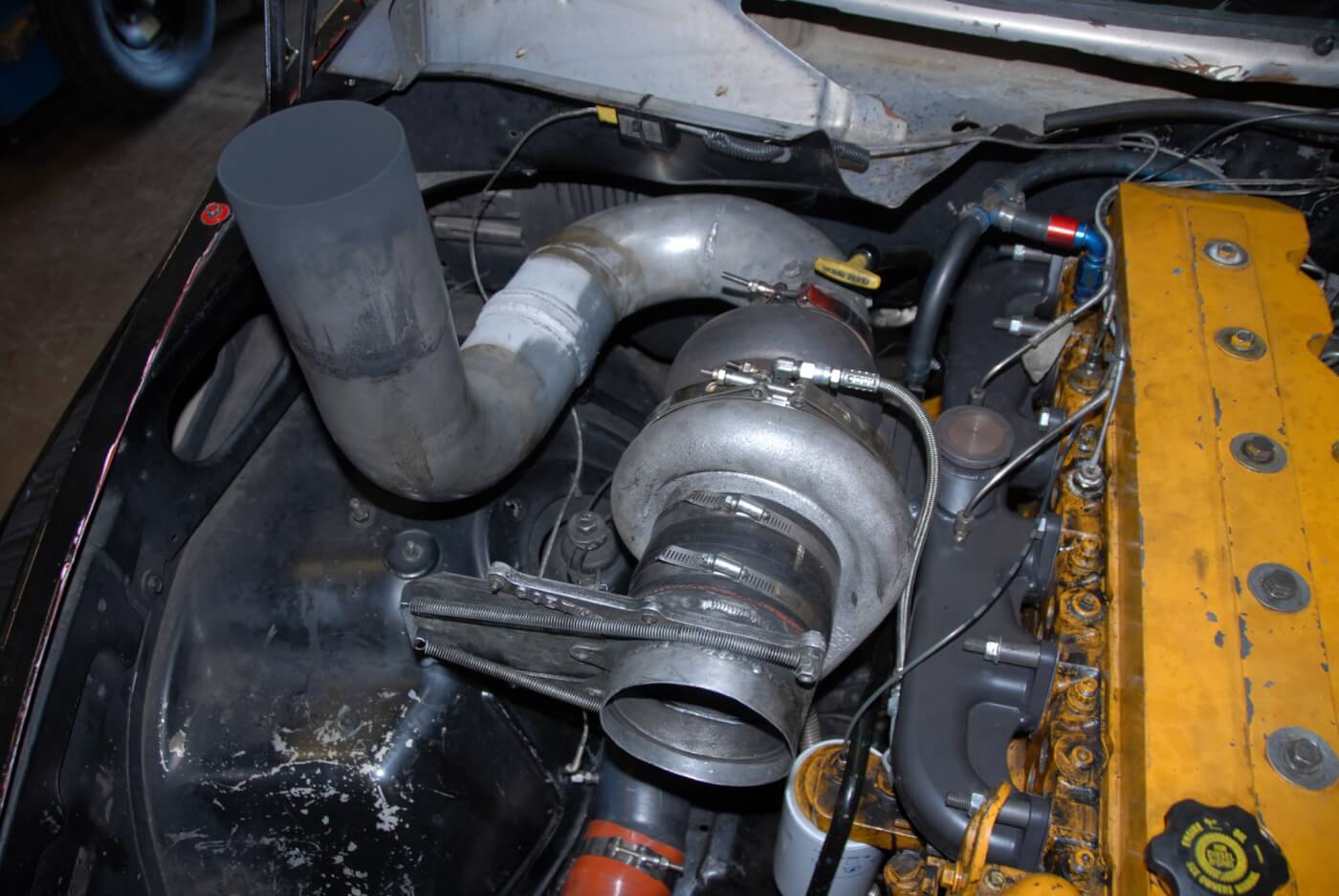 SOURCES:
Steed Speed
250.766.7136
University of Northwestern Ohio
419.998.3120