Lifting A 2015 GMC With A CST Kit
When Javier Gomez bought a loaded 2015 GMC Sierra Denali to use as a shop truck for his business—Gomez Custom Wheels & Tires in Fontana, California—he named it "La Paloma Blanca" ("The White Dove"). Naturally, he wasn't going to leave his brand-new truck stock, and the first step was to lift the suspension in order to show off the 22-inch wheels and 37-inch tires he planned to install. Gomez is familiar with CST Performance Suspension's products, and he chose the CST 8-10-inch lift kit to give the truck the altitude he wanted.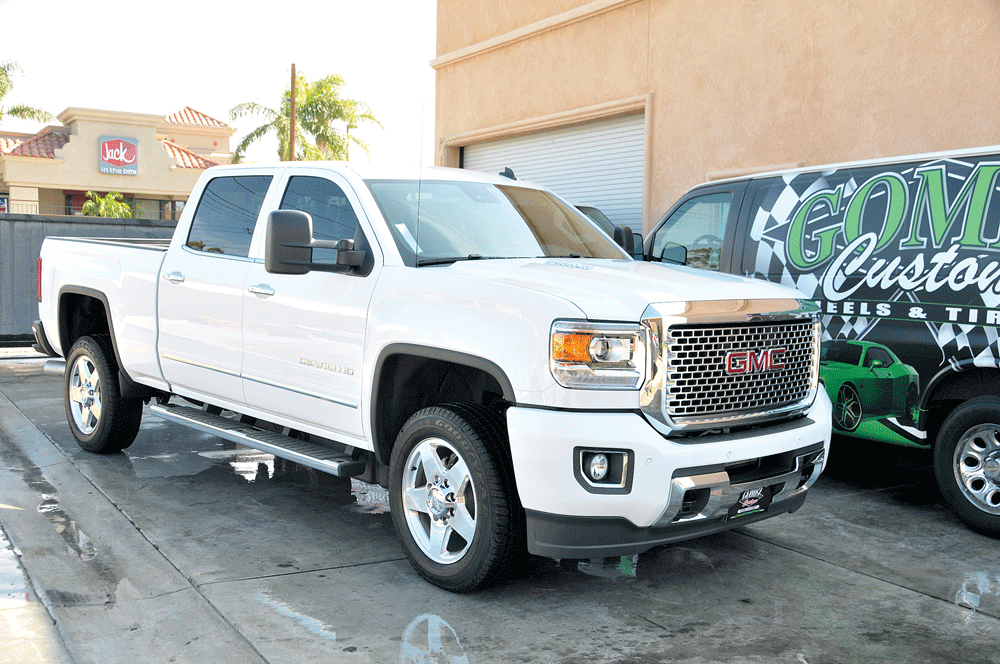 The CST kit comes with hand-fabricated knuckles and a gusseted drop center link with Heim supports (to reduce lateral wear on the idler and pitman arm). A new, longer CV driveshaft is included as well as a shift linkage bracket to reposition the cable. The upper control arm kit has 1-inch Uniballs and closed cups to reduce exposure to the elements. Dual shock brackets with black billet reservoir clamps are included, along with six CST Dirt Series 2.0 remote-reservoir shocks, CST's massive Extreme-Duty tie rods, and a steering stabilizer. For the rear, the CST kit includes Atlas leaf springs, zinc-plated U-bolts and leaf spring plates, which eliminate the chore of pulling apart the OE springs. We were impressed with the CST kit's instructions, which are very thorough and easy to understand.
Follow along as Renee Contreras and Hiram Ramirez from Gomez Custom Wheels & Tires install the kit. Going up! DW
SOURCES
CST Performance Suspension
www.CSTSuspension.com
Gomez Custom Wheels & Tires
909-829-2328