SCHEID DIESEL'S 2017 EXTRAVAGANZA
People ask: what's it like at the Scheid Diesel Extravaganza? Every year, it gets harder and harder to answer that question in a way that encompasses the experience in Terre Haute, Indiana. An estimated 15,000 participants and spectators attend SDX every year, and this year's competition was fiercer than ever. Scheid's Extravaganza kicked off on Friday, August 25th, with the Purdue Diesel Club's Show N' Shine, a manufacturer's midway, and dyno competition. Sled pulling got started at 11 a.m., where a number of pullers would try and qualify for the PPL's big show later that night. On the dyno, the rollers were spinning throughout the entire day, where a number of street trucks surprised us with four-digit power numbers.
Sled Pulls
There are a few big differences that happened with the sled pulling competition in recent years, the main changes being the morphing of the 2.6 and 3.0 turbo classes into 3.0 and 3.6 smooth-bore turbo classes. Open driveline rules (Rockwell and SQHD axles) were also allowed, which kept breakage to just a handful of trucks. While common-rail powerplants have done well in the past, updates to 12-valve technology have boosted mechanical trucks back to the top, as all of the winners were mechanically injected. The classes at Scheid are as diverse as they can be in diesel competition. In addition to the 3.0/3.6 trucks, there were Super Farm tractors, Hot Rod Semis, and the top dogs of the diesel truck pulling world–Super Stock diesels. Both nights also saw exhibition runs by the impossibly loud Wagler Performance two-wheel drive Super Modified truck. "That thing ain't no diesel," was a common sentiment, but it is–albeit with a big screw blower in place of normal turbochargers.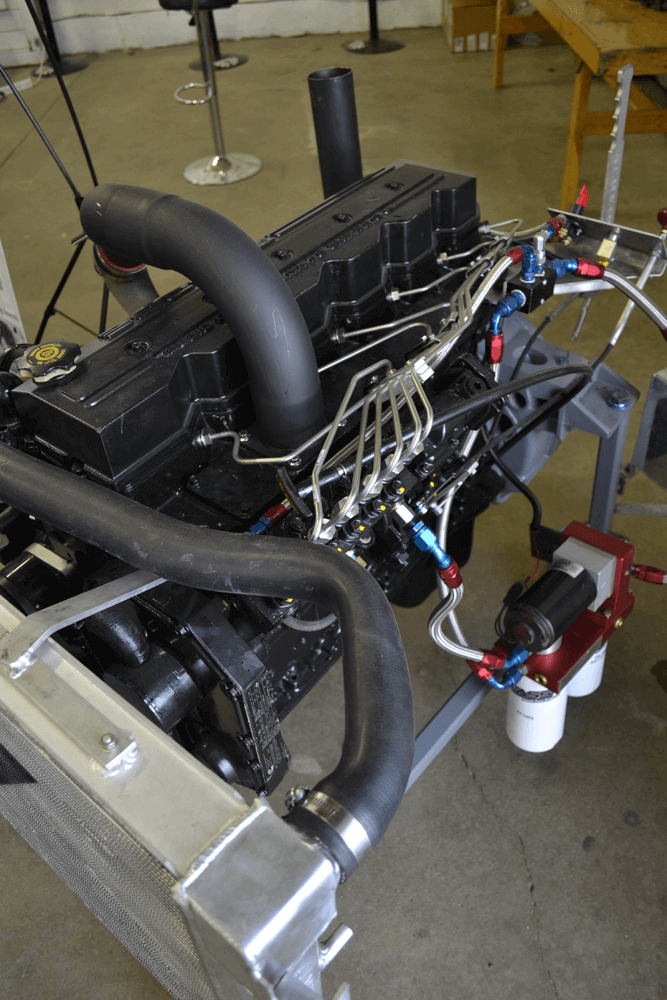 The Pro Pulling League's classes started on Friday night, where the best of the best would battle to see who could come out on top. In the Diamond Eye Limited Pro Stock Diesel 3.0 Class it was Rob Wright in All Attitude, who's won either Friday or Saturday night for the last five years in a row! After qualifying during the afternoon pulls, Eric Widman's Big Red came in Second, with Josh Land's The Crippler finishing third. Saturday would see Rob Wright (surprise!) winning again, followed by Adam White in the O'Bryant Diesel entry, followed by Mac Cottrell in Cantankerous.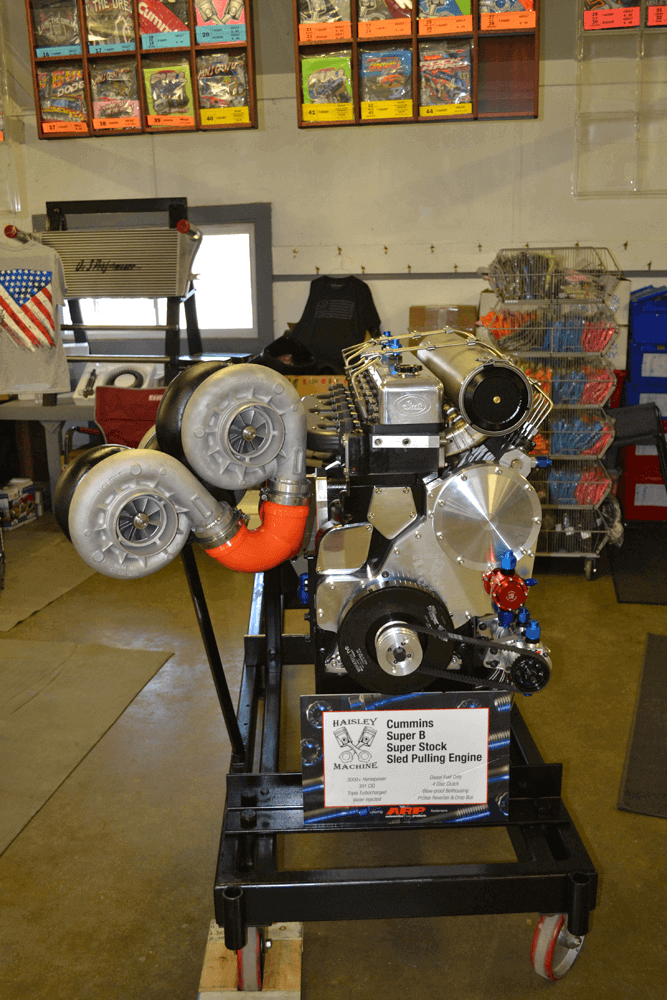 In the Diamond Pistons Pro Stock Diesel Truck (3.6) class, Friday night had Jacob Bair putting it on the whole field with a 311.51-foot pull, which meant he was handily ahead of Jared Cox in Boosted Outlaw, and Jim Greenway in the FASS Ballie Diesel truck, which both pulled 302 feet and some change. On Saturday Jared would get revenge, beating the Chapter 11 entry of Norman Newswanger and the Scheid diesel truck driven by Brad Ingram, with a 318.32-foot effort. In the top truck class, the ARP Super Stock Diesel class, competition was fierce, as 16 trucks made the call to compete. On Friday, Scheid Diesel's Kent Crowder was the spoiler by winning their own event with a killer 338.32-foot pull, followed by Cody Hastings in Against the Grain, and Shane Kellogg driving Trump, respectively. The story was different on Saturday Night however, as the field flipped, and Van Haisley in Rock Hard Ram and Josh Deeter in Up in Smoke would go into a pull-off. After the dust settled, it was Josh on top, with a 325.78-foot pull, beating out Van's 317.15-foot run.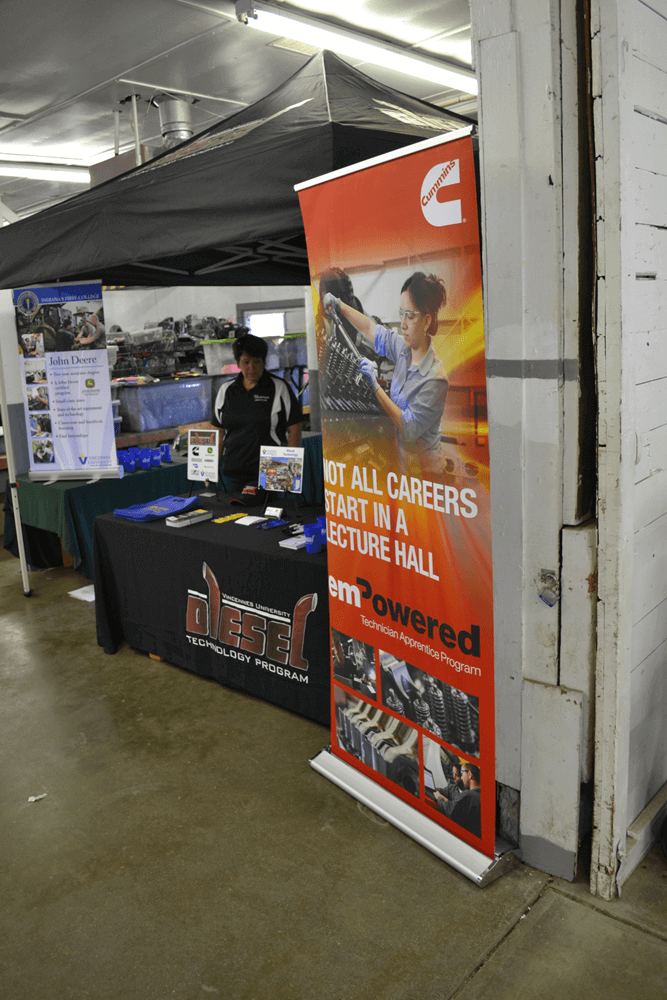 The pulling spectacle at Scheid's includes everything diesel, and in addition to the trucks, there were a number of tractor classes in action, as well as the wild Mac Trailer's Hot Rod Semis. The big semis saw a two-night winner, as Casey Smith in Macksimus Prime II took the win both nights. He was followed by Ryan Debroux's Playin With Fire and W.T. Miller's Bad Addiction the first night, followed by Bad Attitude and Magnum Force the following night. In the tractor classes, Super Farm had a wild six-tractor pull-off, that ended up with Ryan Anderson in Checkin' Out on top, followed by Don Slama in Fast & Furious and Jason Viney in All Cranked Up. The Protect the Harvest Pro Stock tractors saw Brad Moss in the TS Performance Young Buck take the win with a wild 341-foot pull, followed by the ever dangerous Greenline Express driven by Ross Boersen, and Nasty Stuff piloted by Nick McCormick. Saturday night was an all Boyd and John Deere affair, as the Green Streak X and Green Streak driven by Mike and Andrew Boyd went 1-2, followed by Dustin Hart in the Beyond Limits tractor.
ODSS Drag Racing
Saturday and Sunday saw drag racing at Crossroads Dragway, where the Outlaw Diesel Super Series (ODSS) was in full swing with bracket, index, and heads-up classes. At the drags, there was everything from bone stock trucks running 12-second eighth miles, to the 2,500 hp Scheid dragster, which slipped and slid down the track to an astounding 4.43 at 167 mph. RLC Motorsports also brought a rail of their own, and there were two diesel-motivated Nova's and a number of other Pro Street trucks on hand that rocketed down into the 5-and-6-second eighth-mile zone. The E.T. Bracket and Big Rig classes saw double winners, as J. Graves took Big Rig and Joey Moore took the Jamo E.T. Bracket on both Saturday and Sunday.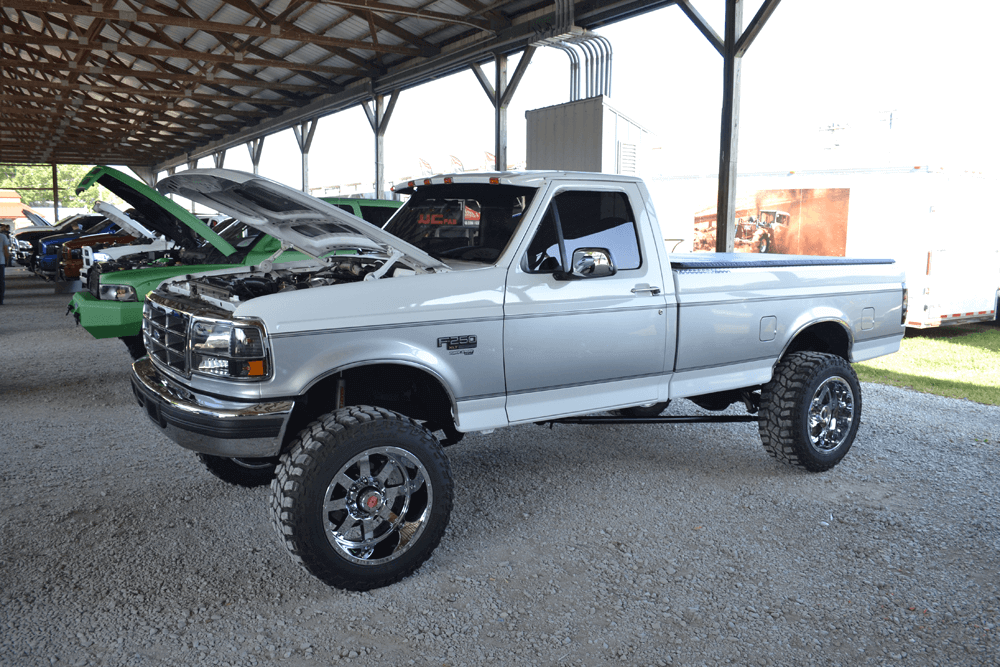 The quicker index classes got a start on Saturday, with K.Frey taking an impressive 7.701 win on a 7.70 dialin, while in the 6.70 class, S.Higgins took the victory with a 6.88. Sunday would see the addition of Pro Dragster, Pro Stock, and Pro Street classes, which were won by Jared Jones, Ryan Milliken, and Dustin Jackson, respectively. The competition in 6.70 and 7.70 was fierce again on Sunday, as Larson Miller would take the victory in 7.70, with R.Newbury taking the victory in 6.70 with a close 6.90 to 6.94 victory (with identical 0.16 lights) over Rick Fox.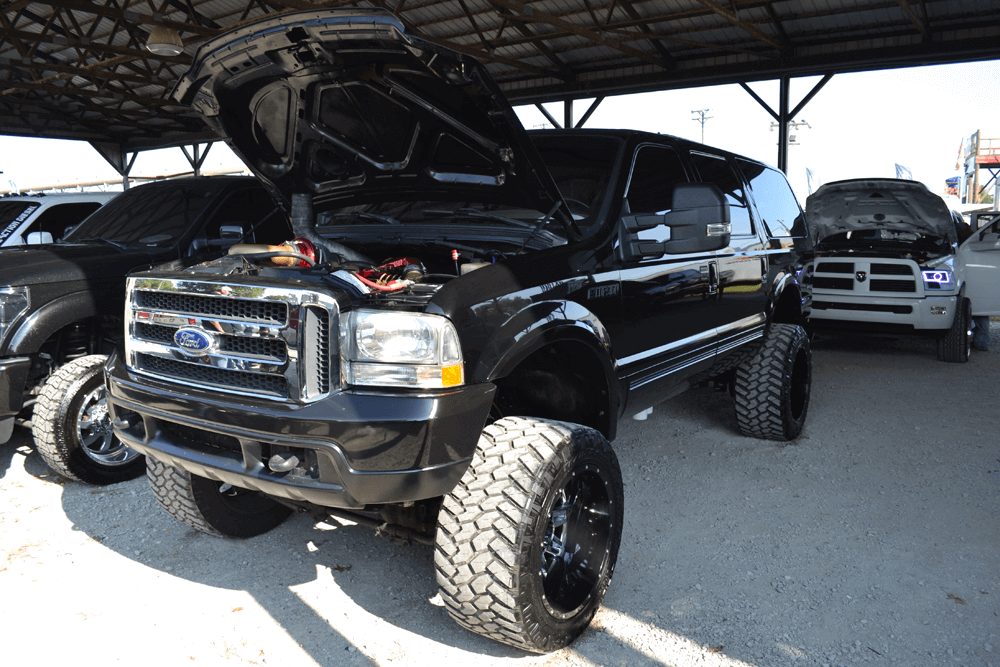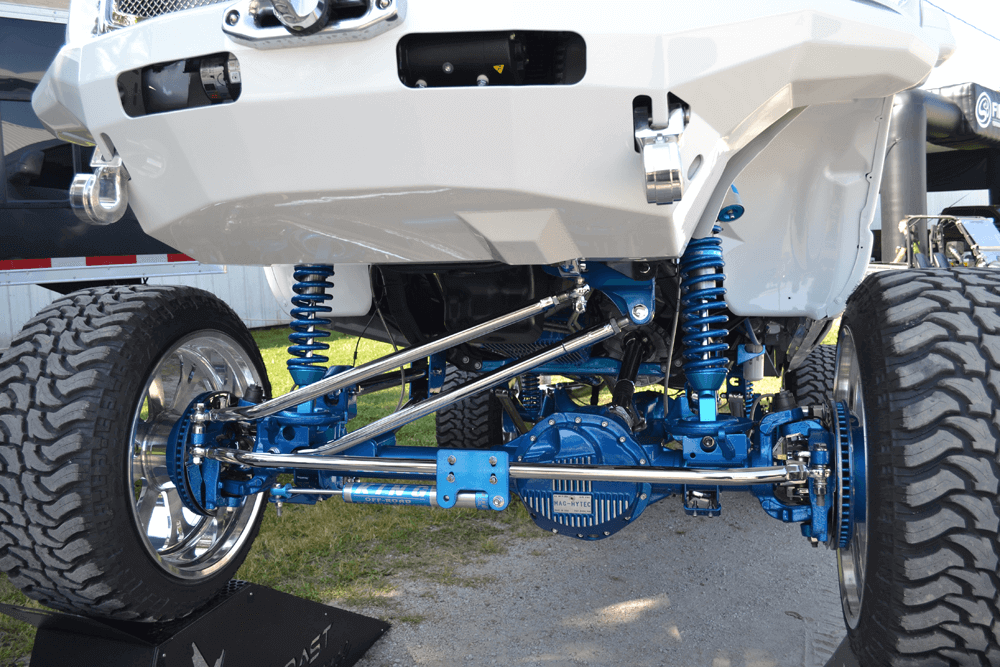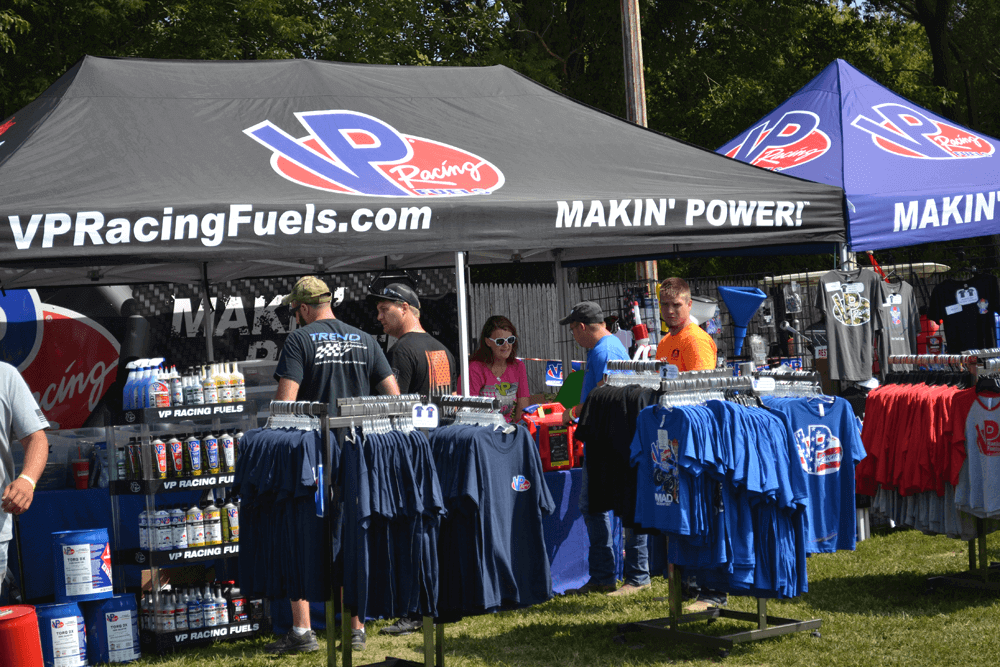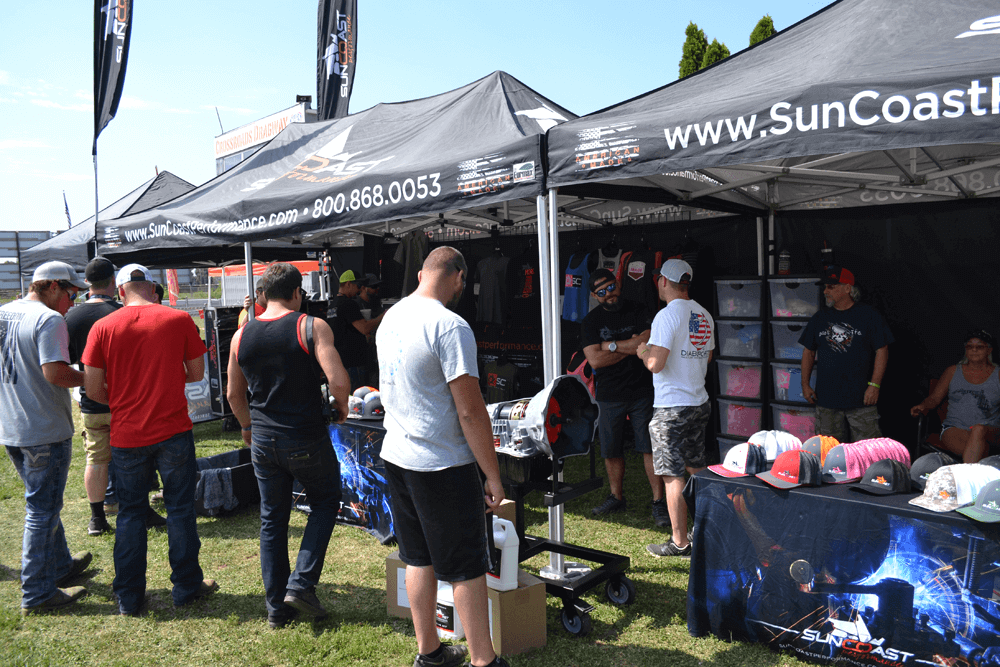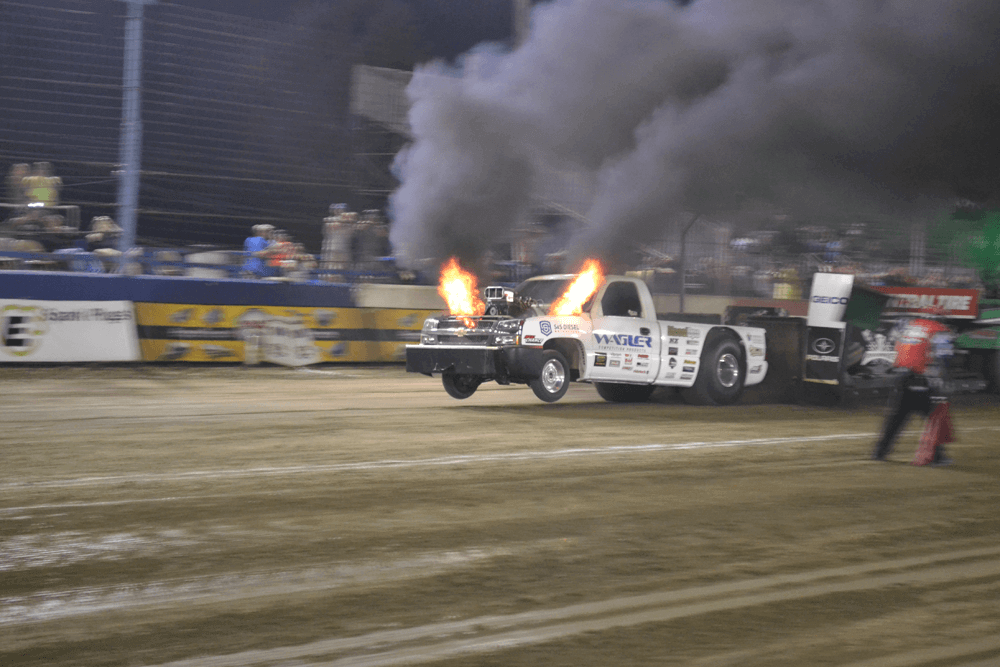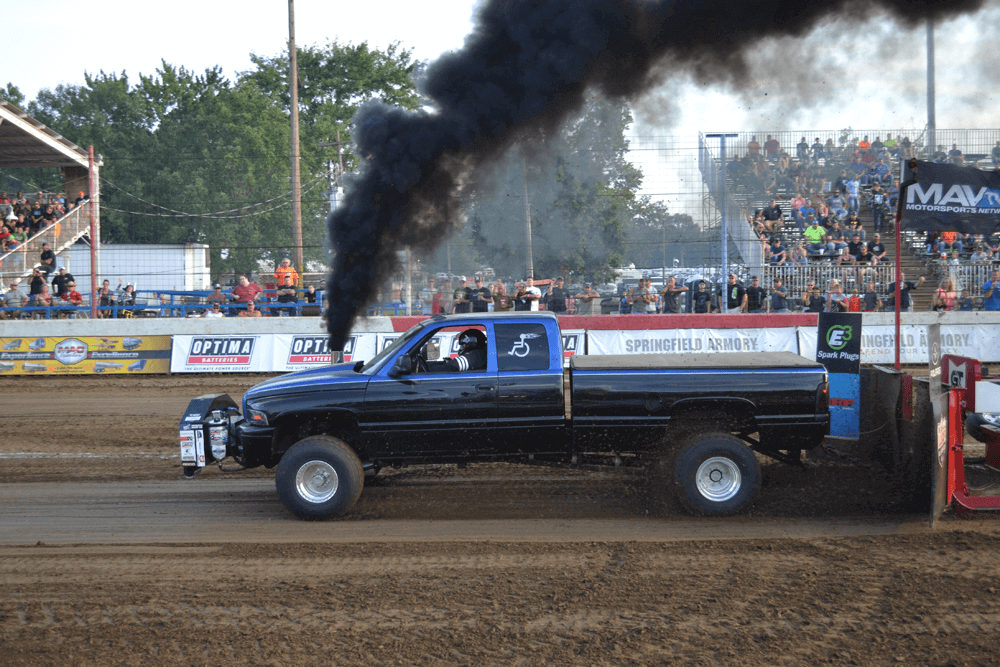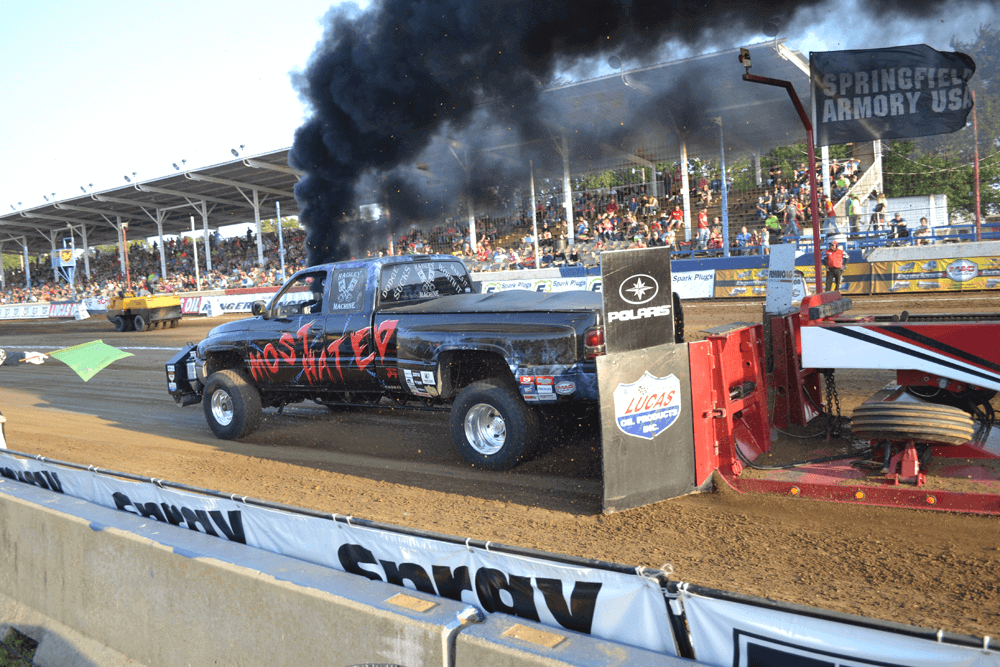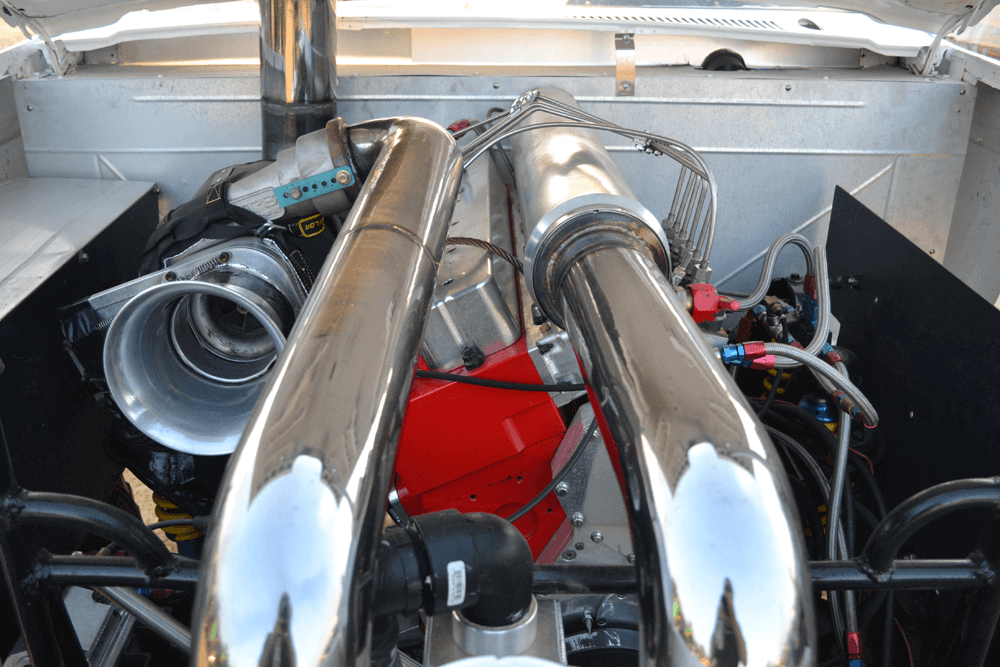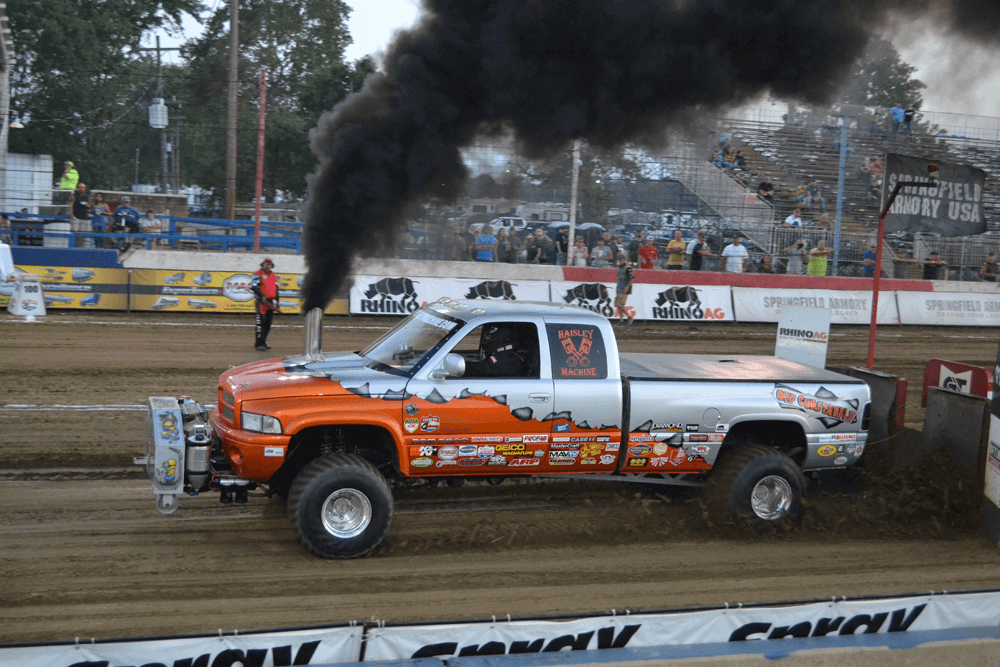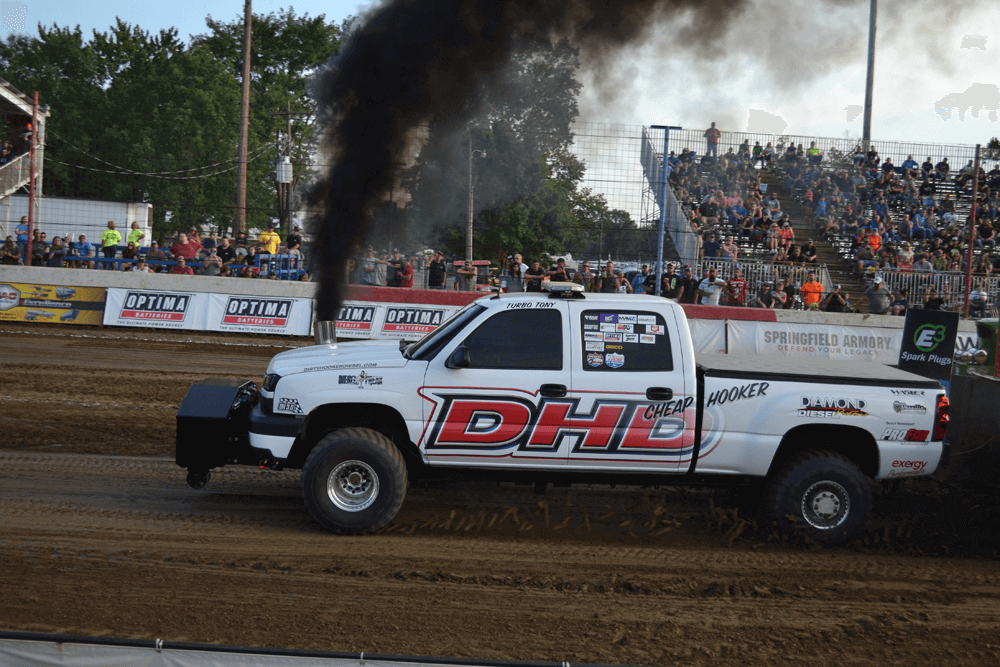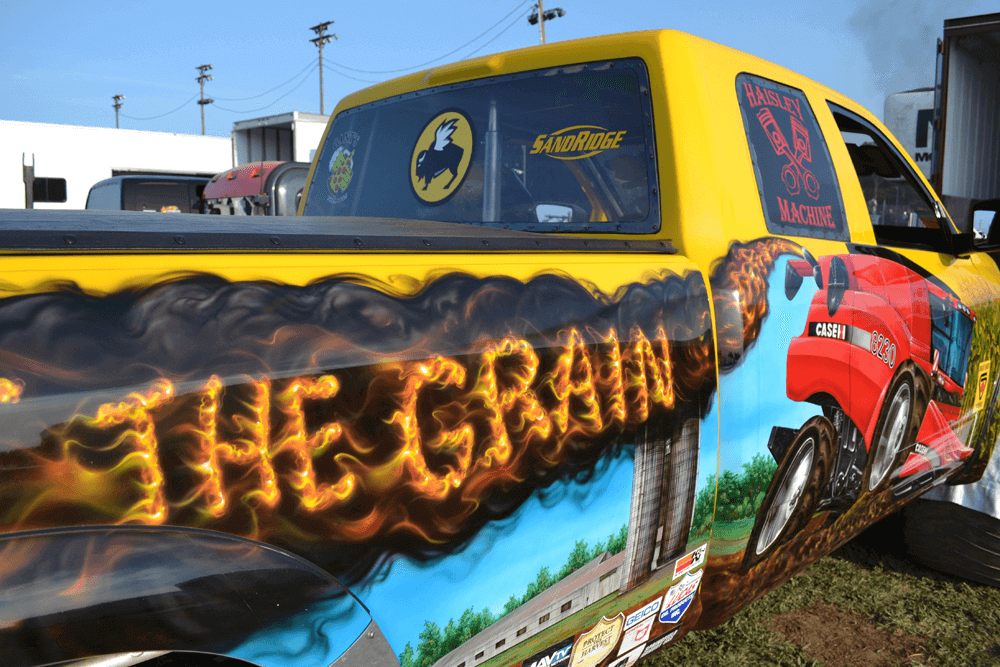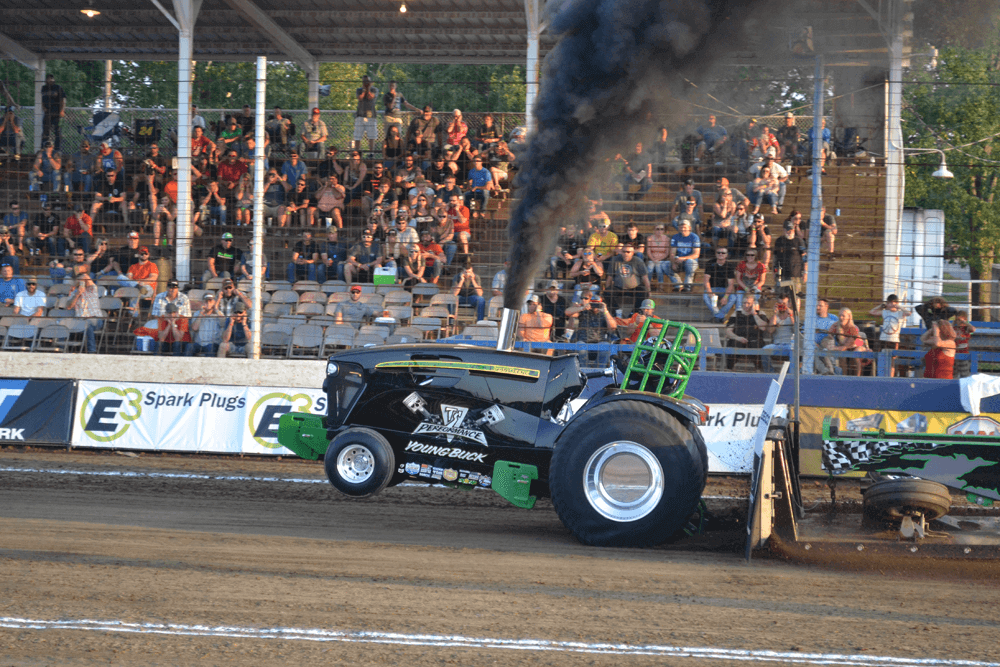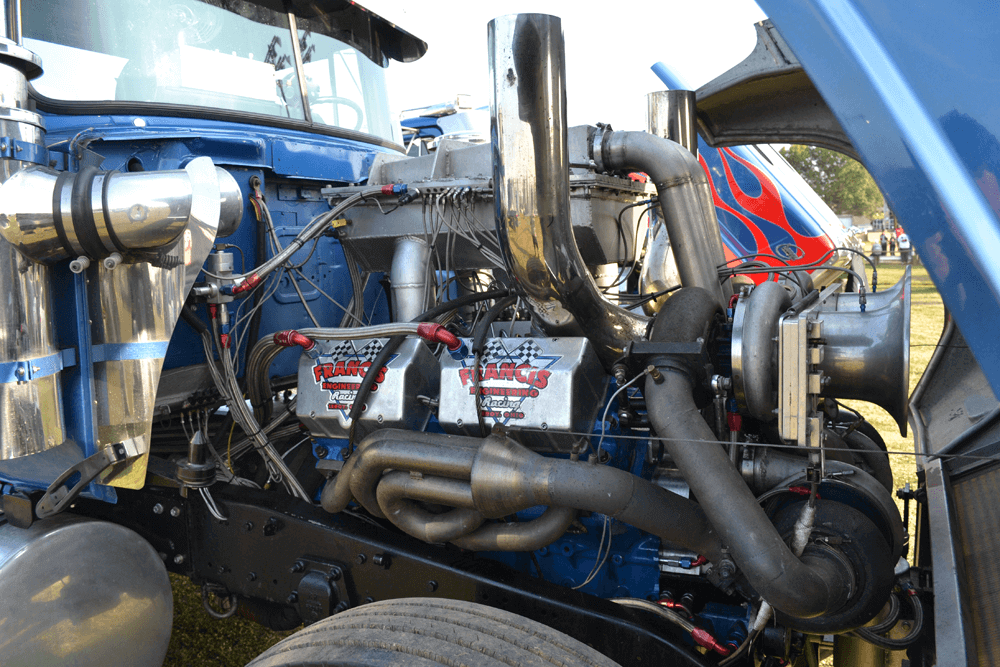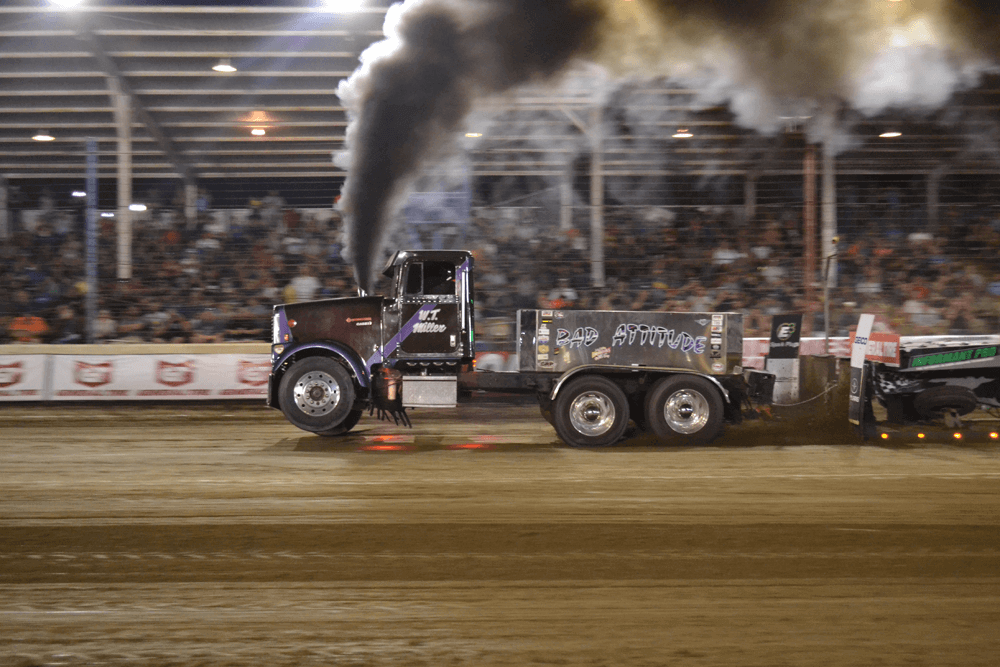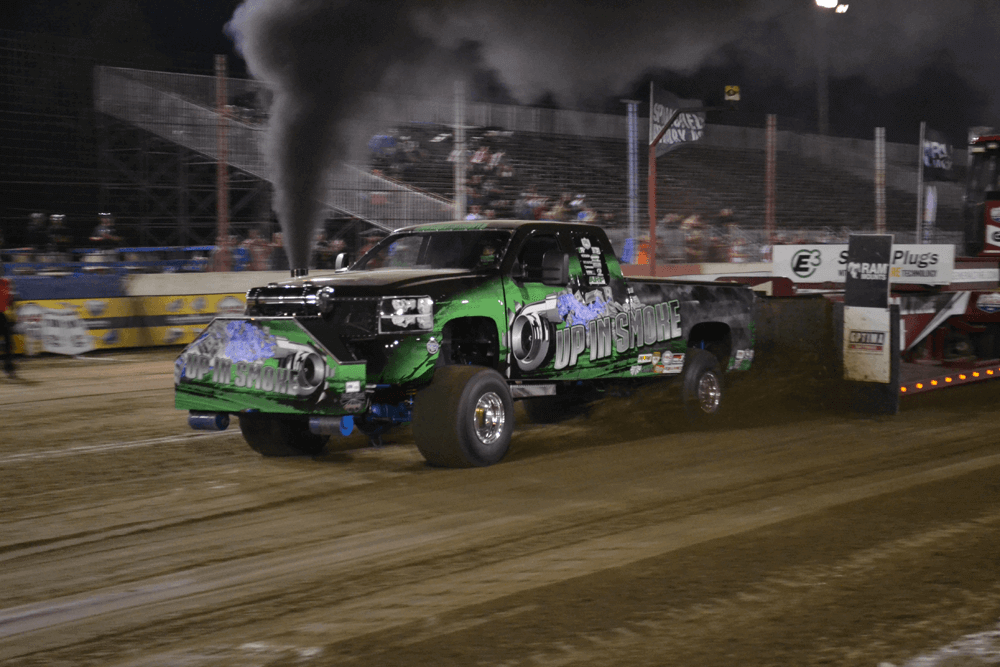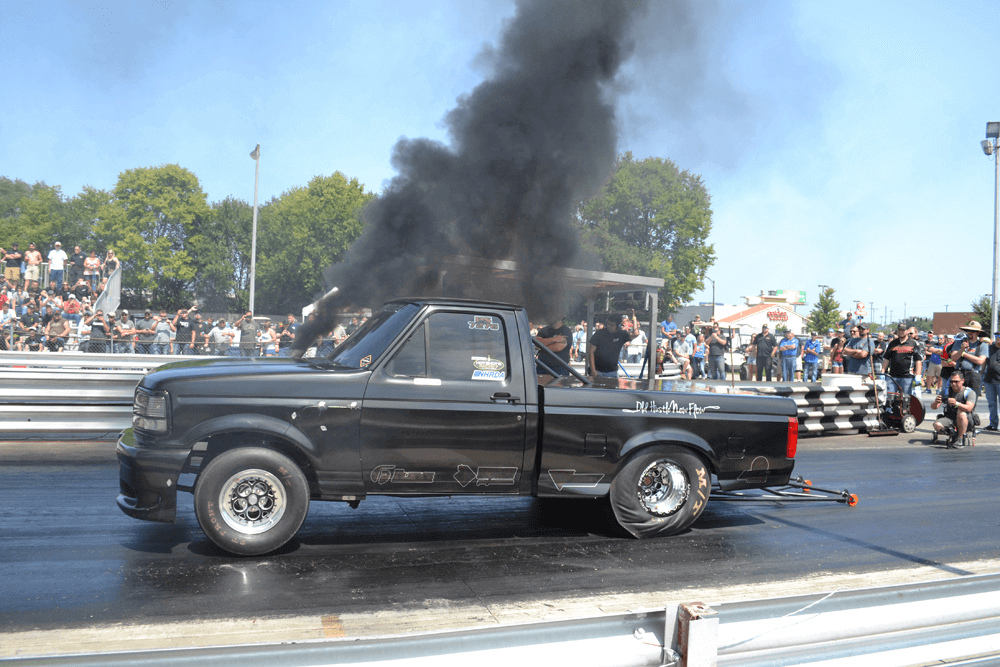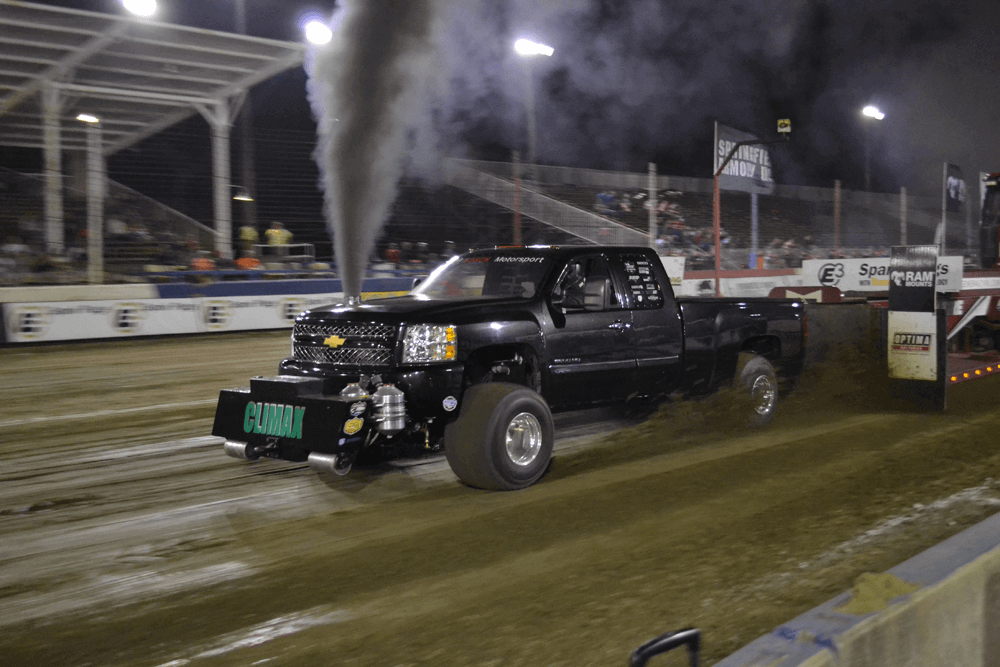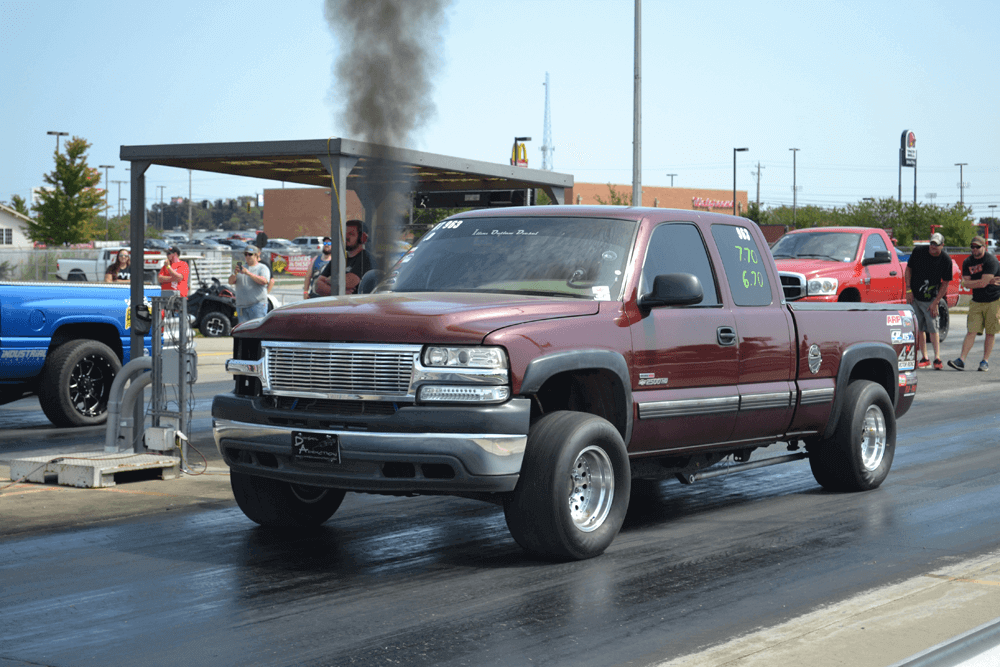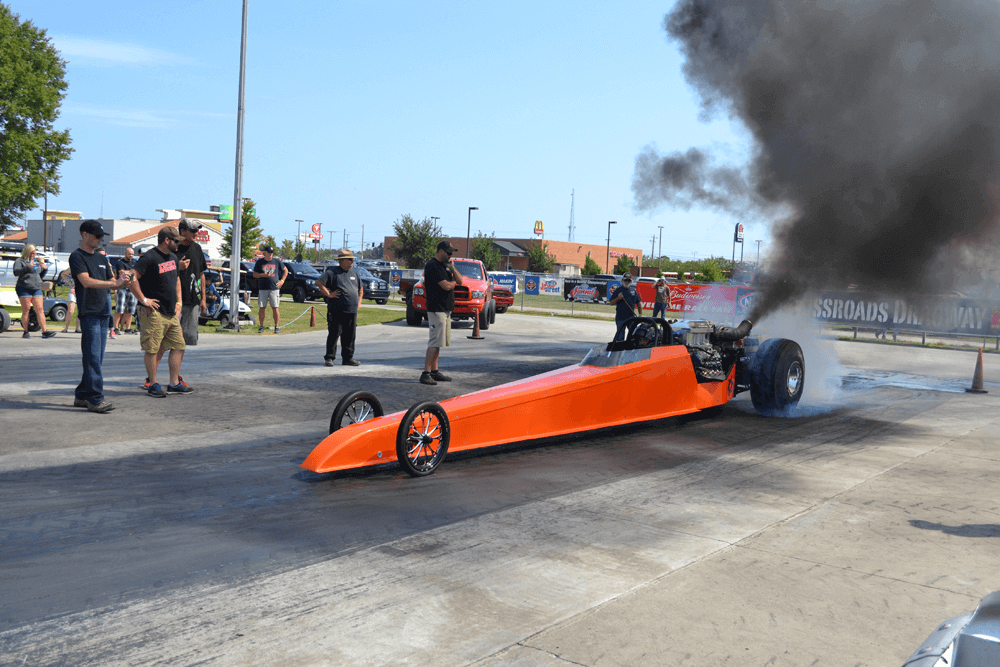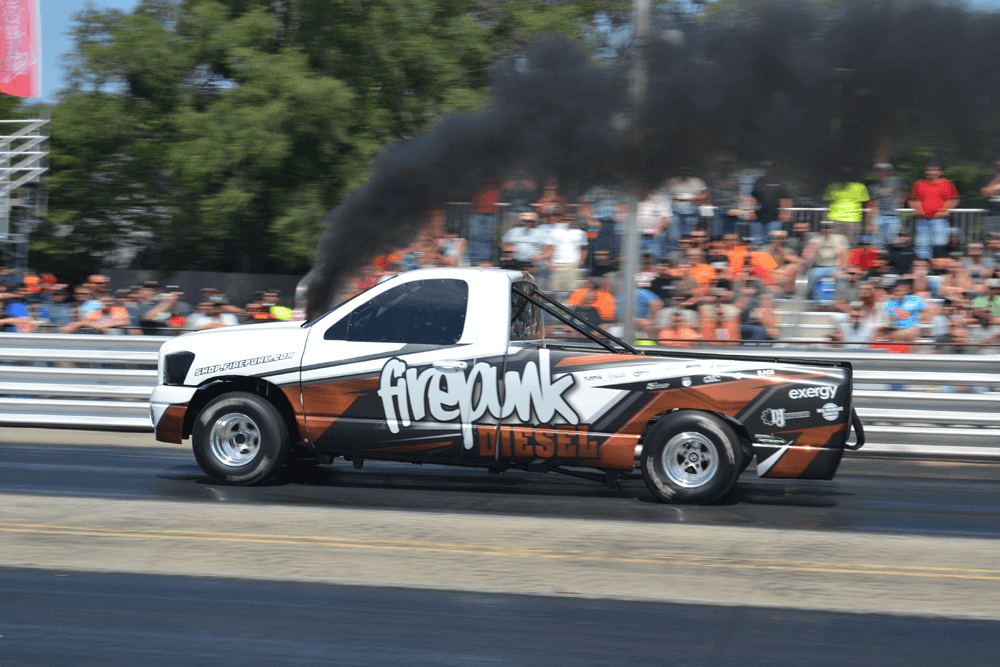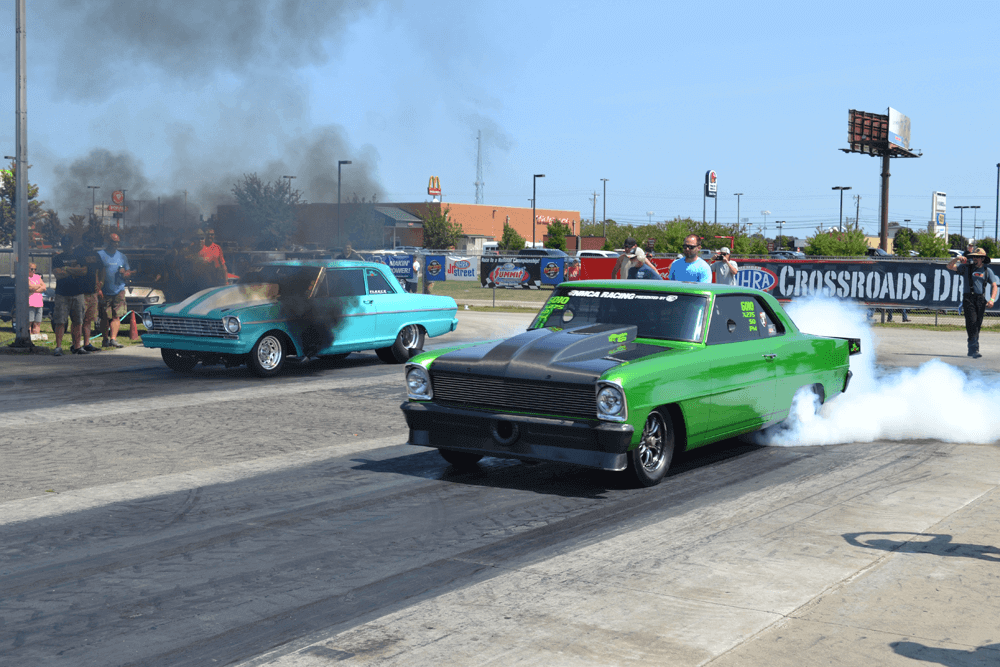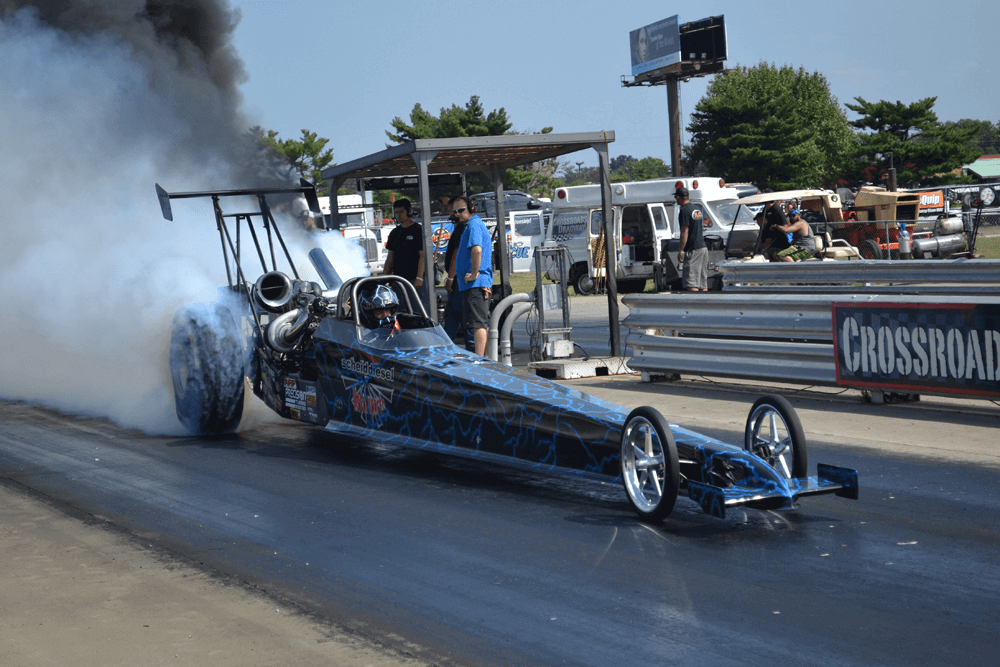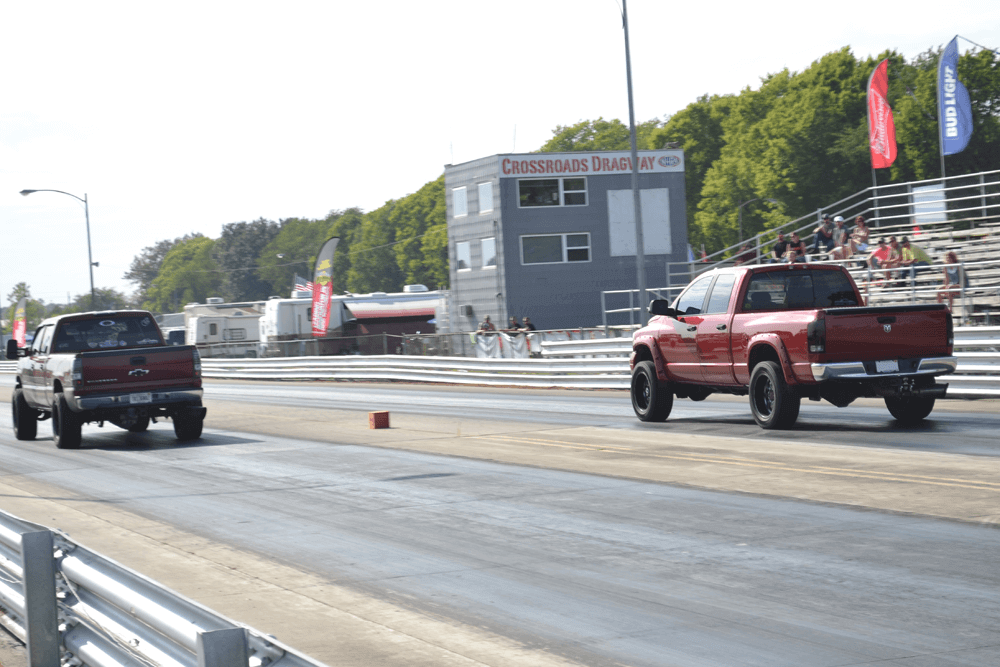 After three days of action and 15 miles of walking, we were still left with the herculean task of summing up an event like this. Why come to Scheid's? Because there's more power in one place than you'll see anywhere else. The show trucks are more creative, the drag vehicles are faster, and the crowds are bigger. Scheid's isn't just an event, it's an extravaganza, and one you'll remember for a long, long time.