Ford has a little known secret that Super Duty owners should know about. If you own a 2011-up Super Duty, a few factory conveniences can be added relatively easily. Perhaps the most useful is Speed Control, Ford speak for cruise control. Ford Speed Control is actually very simple to have installed, if your truck didn't come with it. Believe it or not, upgrading to Ford factory Speed Control is not only simple and quick, but it's actually less costly and cleaner than any aftermarket kit you can find.
We stopped in at Domestic Diesel in Chino, California, and discovered they were about to add Ford factory Speed Control to one of their customer's trucks. Curious, we asked, "How long will that take?" John Ferguson, owner of Domestic Diesel, replied, "About an hour." When asked how that was doable, Ferguson explained that Ford has made it possible to simply swap out a left-hand steering wheel switch pad and reflash the computer. Do that and you'll have OEM Speed Control.
We're here to tell you that this upgrade did take about an hour and worked perfectly once done, just as if the truck had been equipped that way from the factory. Take a look at the next few pages and you'll see how simple this install is. You'll also find a list of a few other easy upgrades available for your Super Duty.
FACTORY EASY FORD SD UPGRADES
Ford offers the following upgrades for owners of late model Super Duty trucks. They are available from the Ford accessory site, your local dealer, or from Domestic Diesel.
Speed Control Kit (Cruise Control)
P/N BC3Z-9A818-AA
Super Duty 2011-2015
Keyless Entry Keypad
Unlock your vehicle without your key or keyless entry remote
Part No: 7L2Z-14A626-BA
Super Duty 2009-2014
Remote Start System – 100 Series Plug-N-Play
Enjoy the comfort and convenience of a pre-warmed or pre-cooled vehicle
NOTE: Available only for vehicles with power door locks.
Part No: BC3Z-19G364-A
Super Duty 2011-2015
Note: The Ford Fleet site also offers upgrades for your Super Duty. Switch kits and wire harnesses for them are just the tip of the iceberg on this site for upgrades large and small. DW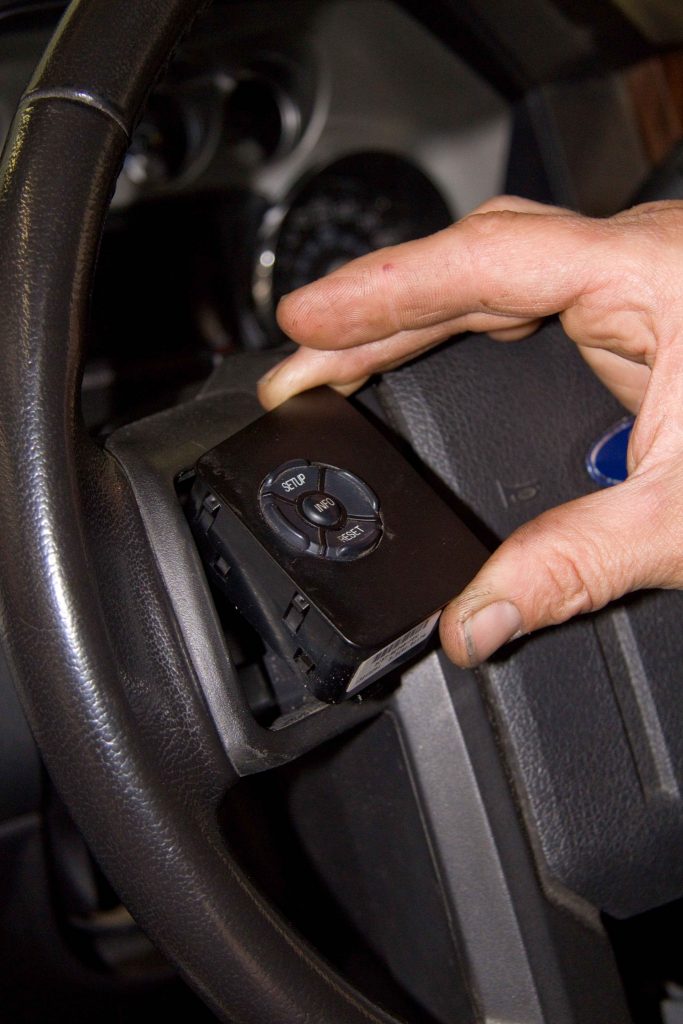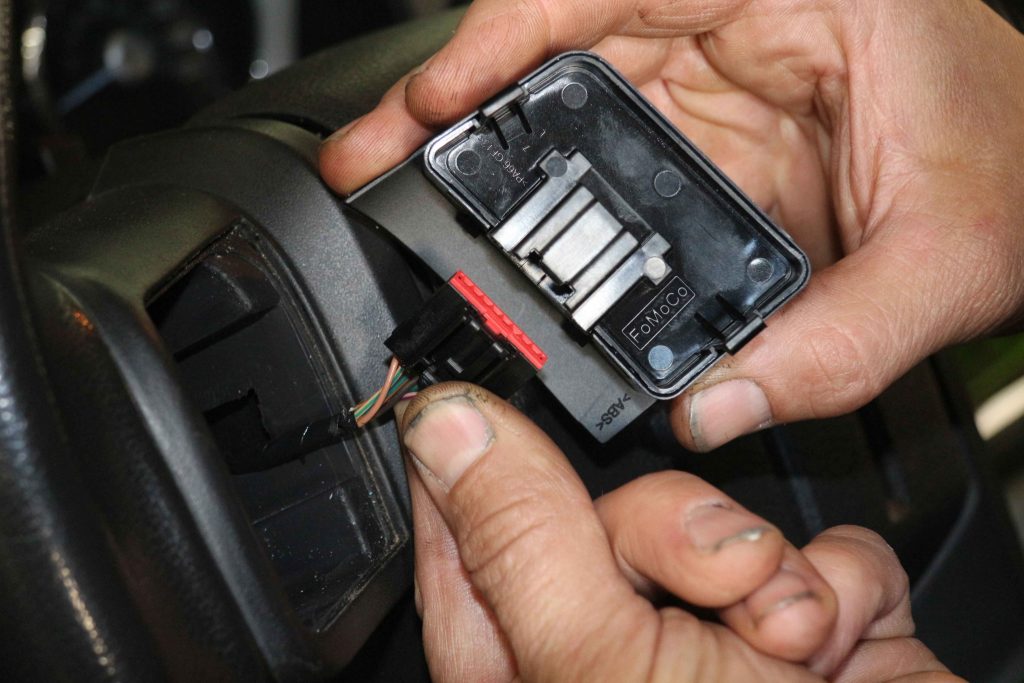 YOUR ECM & FUEL TANK UPGRADES
While discussing the available EZ upgrades for Super Duty trucks, John Ferguson reminded us that larger fuel tanks also require a reflash of the computer. The truck used for our Speed Control upgrade was in the shop to have an 80-gallon fuel tank installed. This tank upgrade would have thrown off the distance to empty, DTE, function of the Ford info center. After telling the ECM that it now needed to use 80 gallons as the baseline, the DTE calculations are about as accurate as they were stock. Confirm your ECM is reflashed with the correct tank size on any truck with a DTE function in the convenience center.