If you happen to own a Chevy Silverado or GMC Sierra HD from the past two years, you might not want to use the block heater.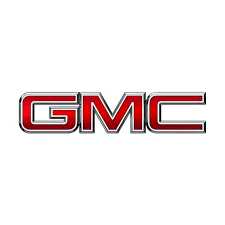 The recall affects approximately 364,000 units and extends to the following models:
General Motors will be issuing a recall of 2017-2019 Silverado HD and Sierra HD diesel trucks over fire risk concerns involving the engine block heater. According to GM, the heater wiring can cause a short circuit and start a fire, and there have been 19 such incidents, thankfully without any injuries or fatalities.
2017-2019 GMC Sierra 2500 HD
2017-2019 GMC Sierra 3500 HD
2017-2019 Chevrolet Silverado 2500 HD
2017-2019 Chevrolet Silverado 3500 HD
2019 Chevrolet Silverado 4500 Medium Duty
2019 Chevrolet Silverado 5500 Medium Duty
2019 Chevrolet Silverado 6500 Medium Duty
Of the affected trucks, majority (324,226 units) are in the US, while 40,319 units are in Canada. About 61,000 trucks are currently being held in dealership lots.
The recall notice outlines two scenarios where the heater wiring can cause a fire. The first involves frayed or damage wiring that can short circuit, while the second involves coolant potentially leaking unto the engine block heater as well as the cable terminals.
The defects were discovered after a quality engineer submitted a report under GM's "Speak Up for Safety" program. The employee pieced together the fire risk scenarios after a testing a faulty engine block heater that was returned under warranty. He subsequently filed a report last December, which triggered an internal investigation in February.
Since then, the company has uncovered 19 fire claims and stopped building trucks with the identified parts. Unsold units will also have their engine block heaters temporarily disabled.
GM advises affected owners NOT to use the engine block heater for now until they come up with a fix. The automaker will be reaching out to owners once the recall commences.
For further questions, affected users can contact GM's customer service hotlines, and mention GM recall number 18278:
Chevrolet: 1-800-222-1020
GMC: 1-800-462-8782
For further concerns, you can also visit the NHTSA website or call their toll-free hotline at 1-888-327-4236, and mention NHTSA's recall number 18V586000.