BD Diesel Allison Tapshifter Kit And ProFab Performance Tow Flow Up-Pipes
If you happen to be the owner of a 2001-05 GM Duramax outfitted with the five-speed Allison transmission, you may find yourself wishing for better transmission control when towing in heavy traffic steep grades or winding mountain roads. While GM did a really good job with TCM (transmission control module) shift strategies while in the dedicated "Tow-Haul" mode, which raises shift points depending on throttle input and rpm range and brings in the torque converter lock-up a little sooner, in some situations the shift strategy still may not fit your driving preferences. To resolve some of these issues, GM introduced the "Tapshifter" system in the 2006 LBZ Duramax, which also got the new six-speed Allison transmission that basically offers a double overdrive for improved highway mileage due to the additional drop in cruising rpm.
With the new shift-lever-mounted, up/down touch-button shifting, the driver could now take complete control of how and when their Allison grabbed another gear upon acceleration or downshift when coming down a long grade or freeway off-ramp to help with slowing a heavy load. By simply bumping the shifter from "D" (drive) to the "M" (Manual) mode, you could then upshift or downshift at your preferred moment, at which point the transmission would hold the gear you selected until it was told by you to do otherwise.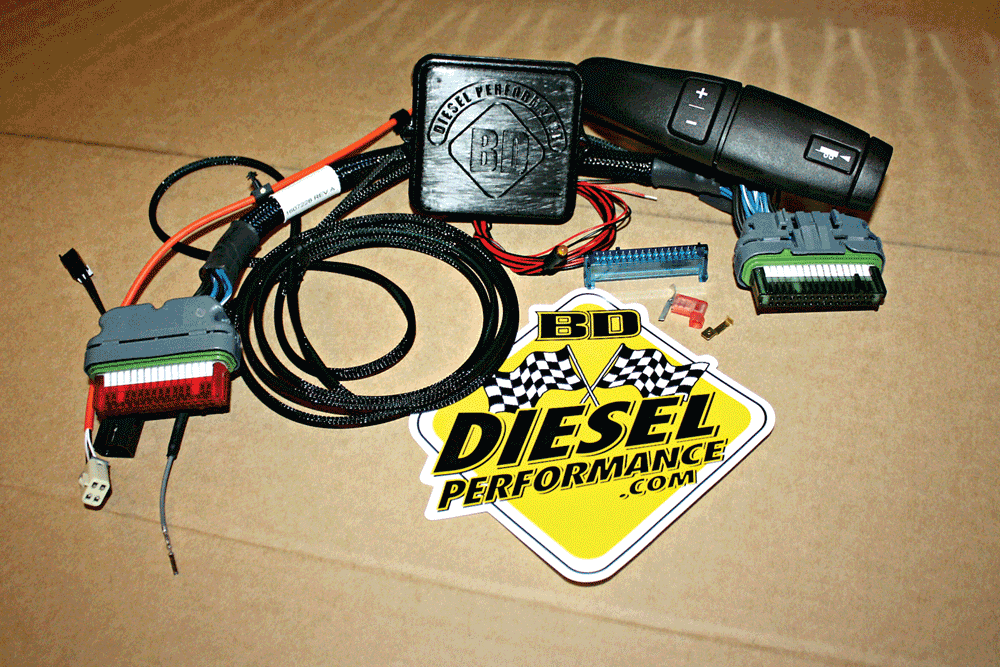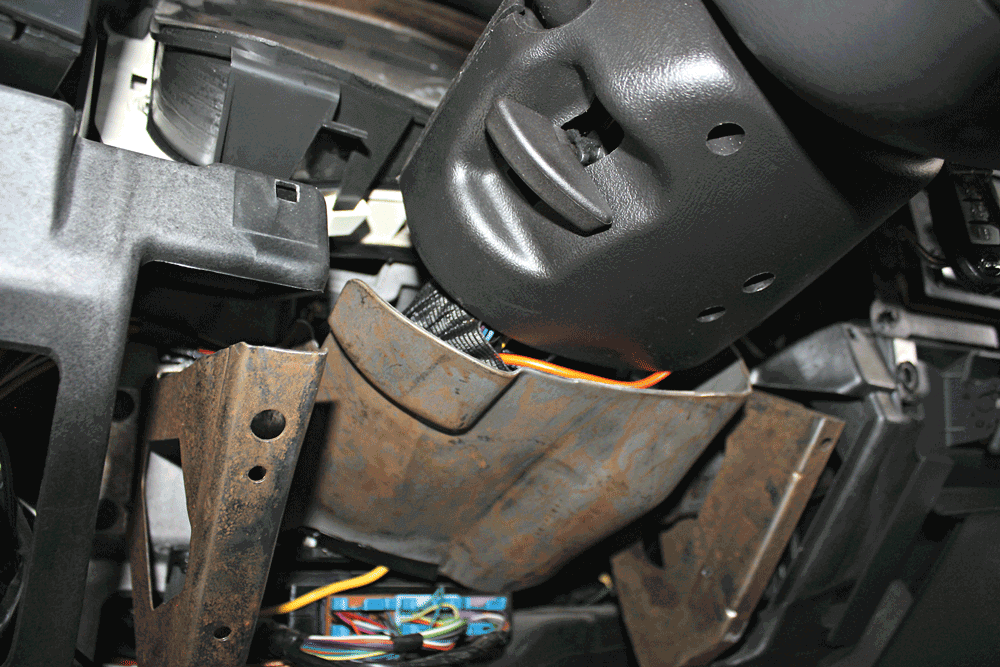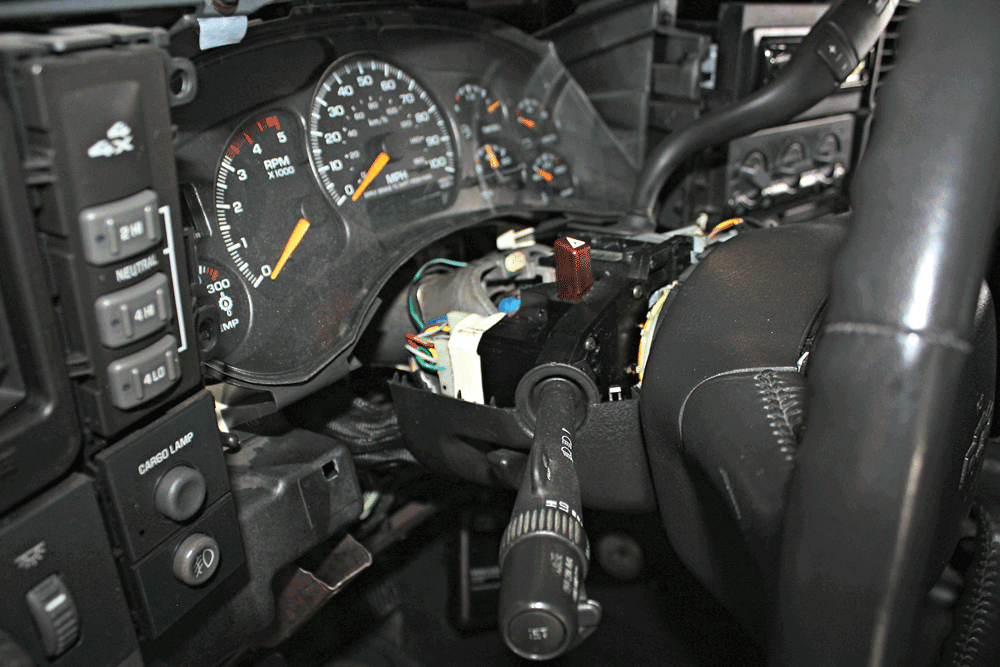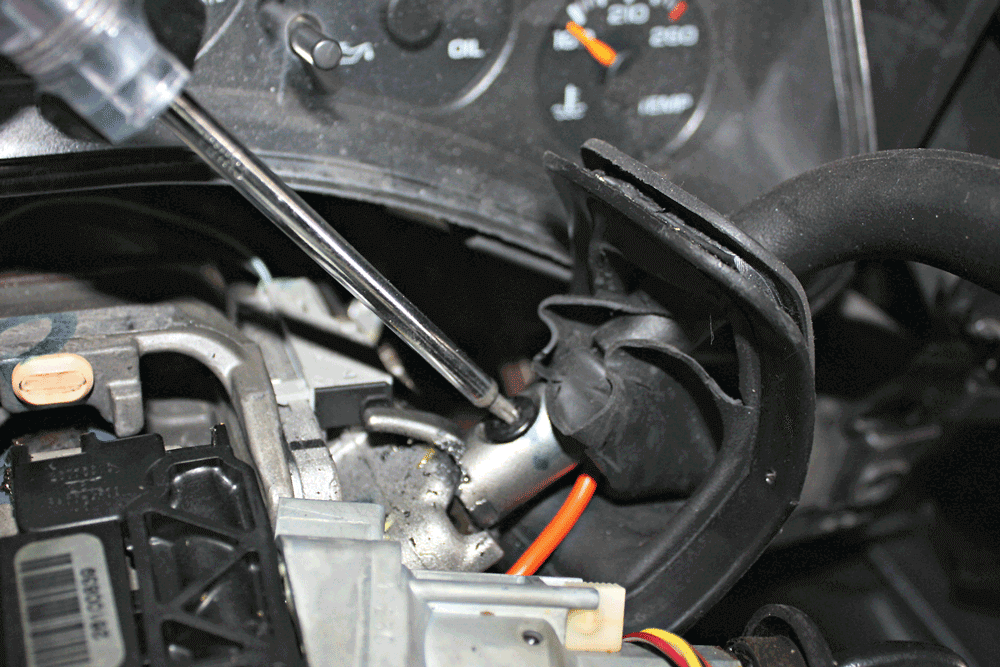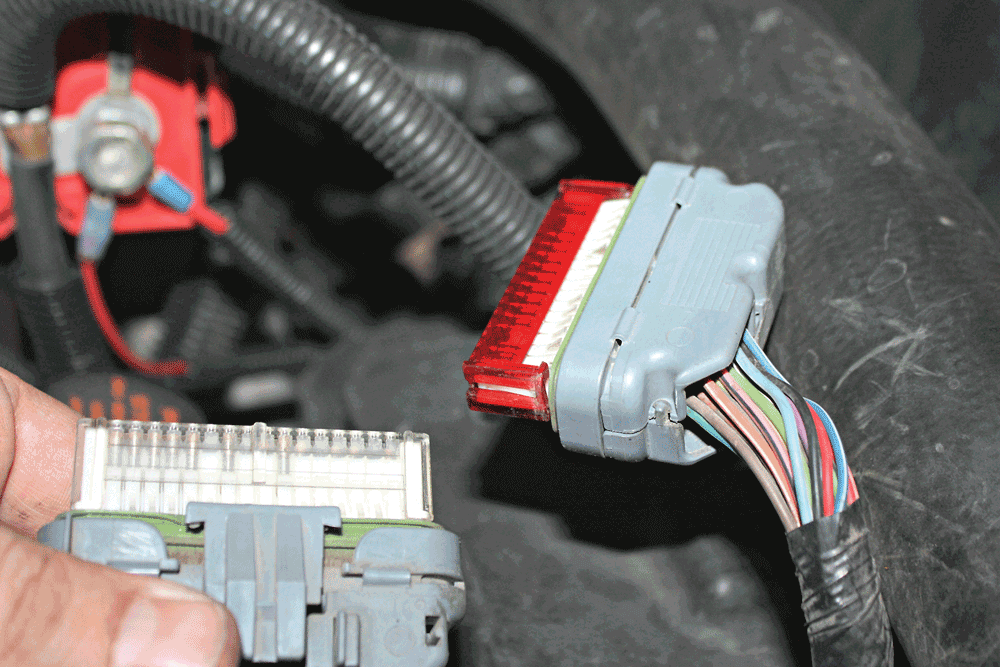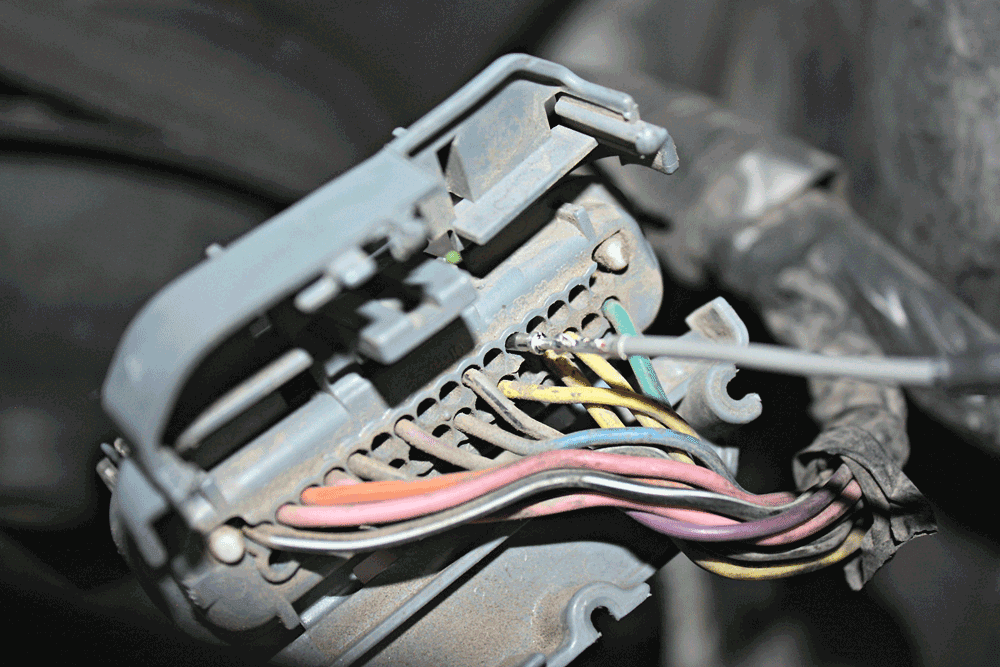 This new system changed the way you could control your truck and may have something to do with the near extinction of manual transmissions in the light duty diesel market, as you can now use your automatic transmission just like a manual, without that pesky clutch and long throw gear shifter to worry about. You get the convenience of a fully automatic transmission with the control of manual when you want it.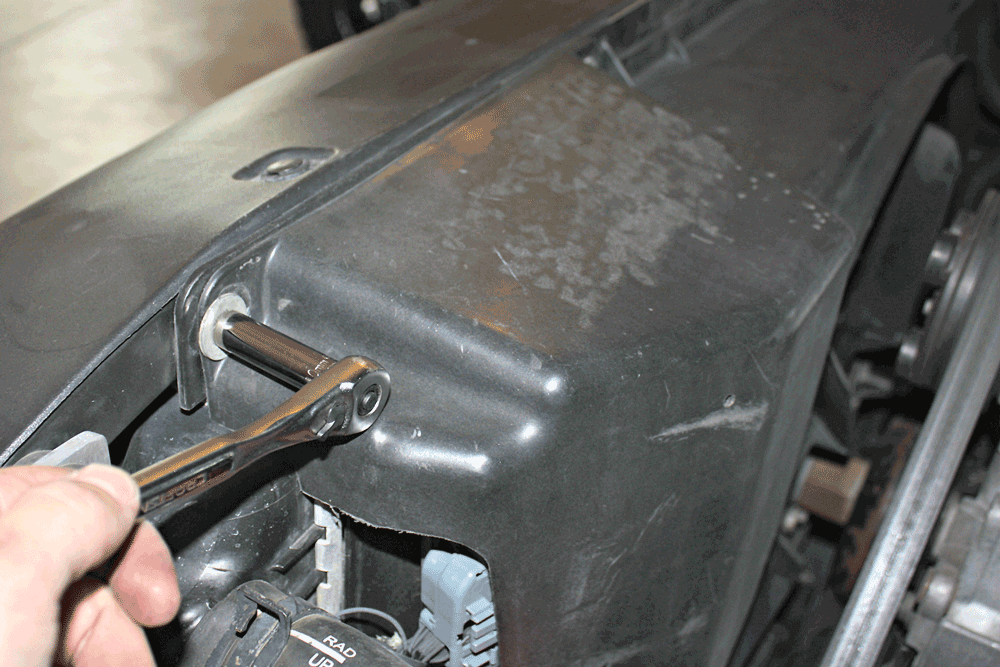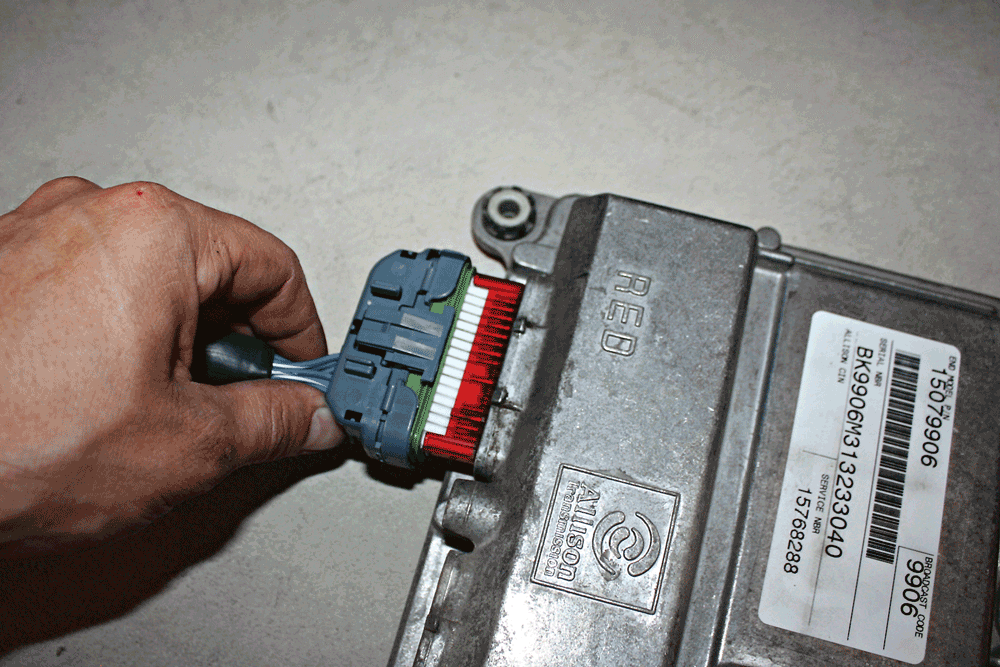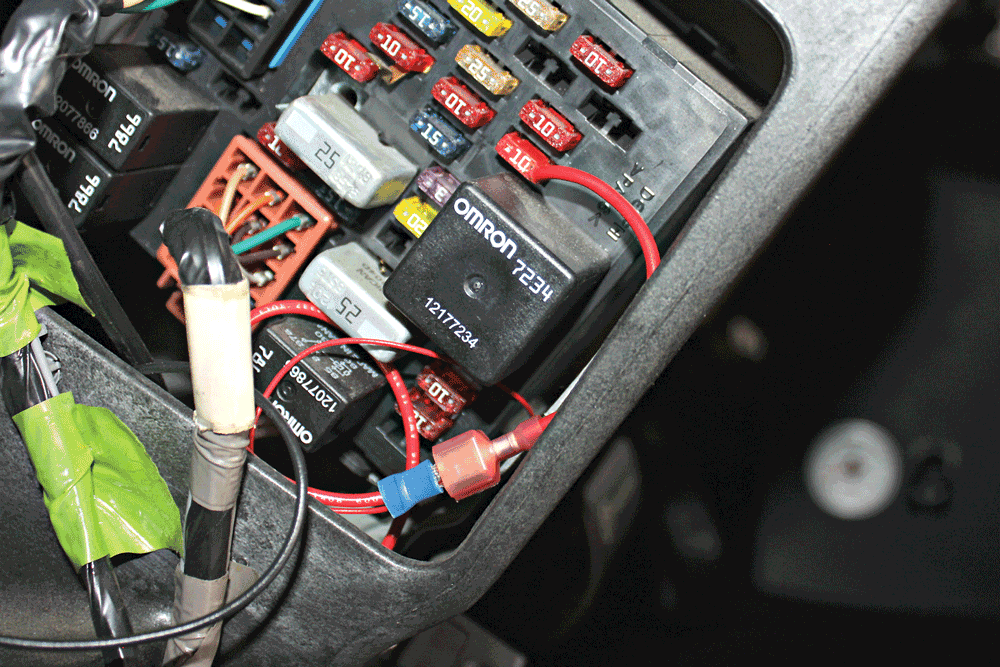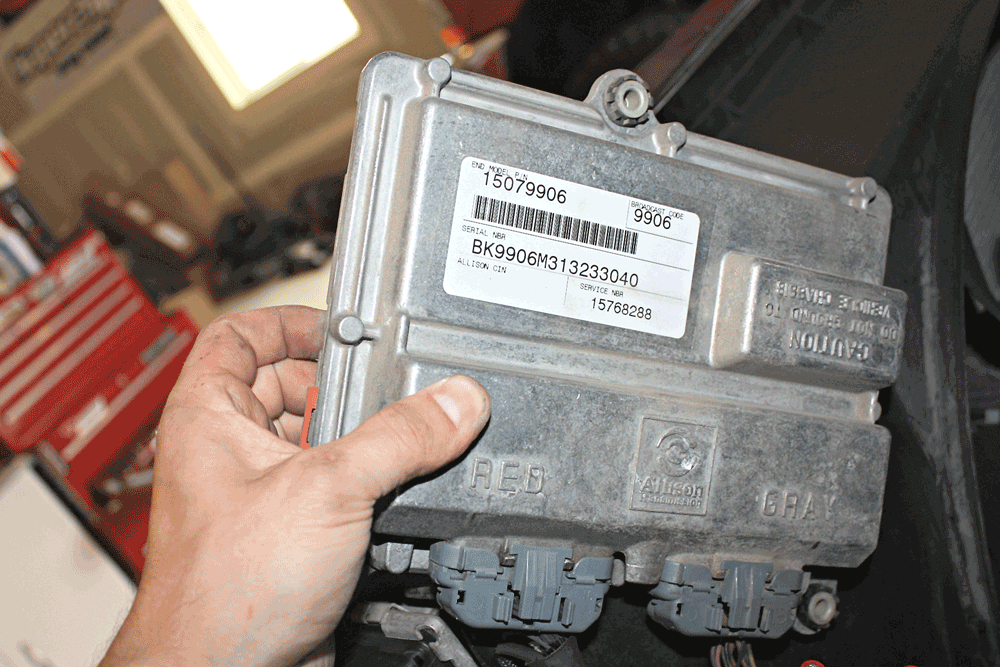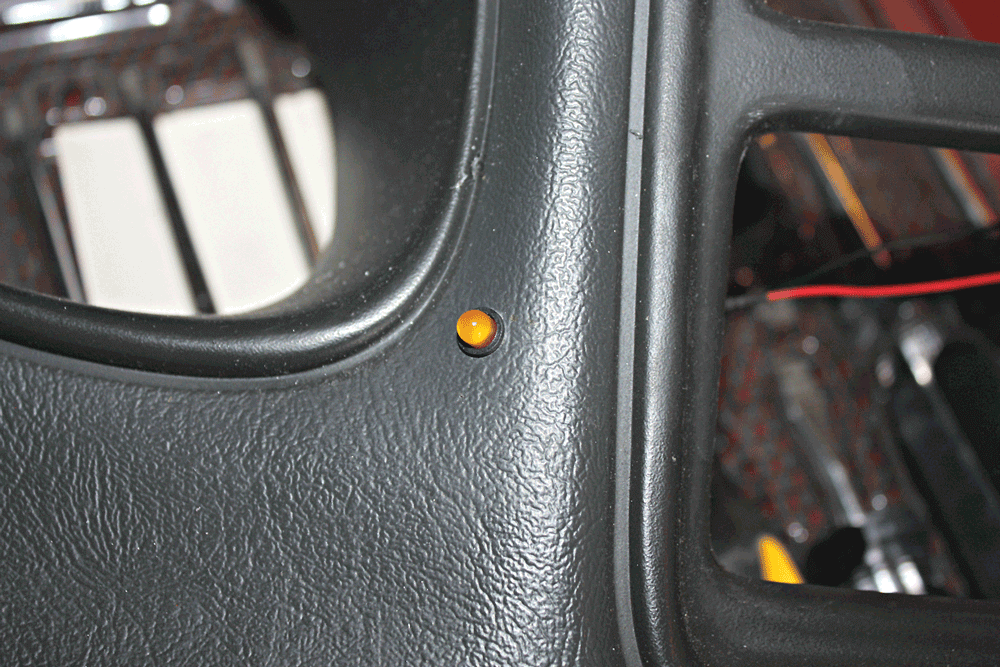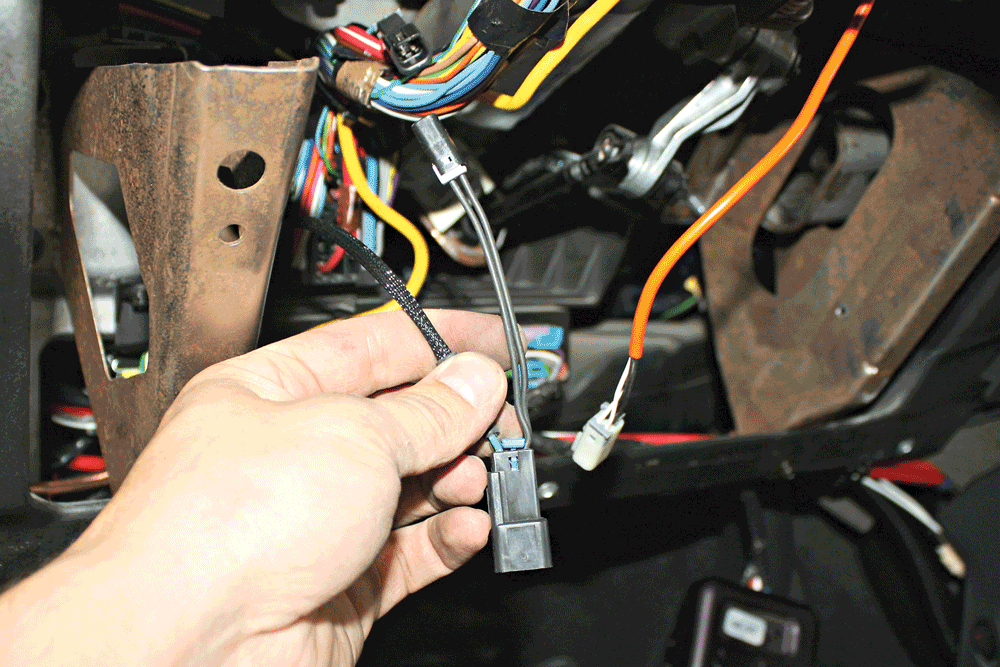 BD Diesel, one of the premier companies in diesel performance product development, has recently released their version of a "Tapshifter" kit to allow the older 2001-05 five-speed Allison owners the same control found in the 2006+ models. The kit features a shift lever swap (using a OEM 2006 model year lever), a small under-hood module and a complete plug and play wiring harness so in less than an hour's install time, you can be up and running with complete manual control of your transmission at just the touch of a button. It should be noted, however, that 2001-02 models will require a TCM updated flash from your local GM dealer or performance diesel shop to allow overdrive lockout. This can be referenced through GM bulletin #02-07-30-051A. The complete Tapshifter system can be installed before the flash is completed, but will not function properly until the update has been done. Since the 2003-05 models came factory equipped with an overdrive lockout function, this flash will not be required. The Tapshifter kit from BD for the 2001-02 trucks will also come with a small LED that can be mounted on the dash, which will illuminate when your Tapshifter is used to cancel overdrive. The instruction manual will walk you through the wiring of this LED install step by step, but it will definitely add some time to your install.
Even for fairly novice installers, this kit should be able to be installed in less than two hours. But because some enthusiasts get nervous about doing any kind of electrical work, if you find yourself hesitant to do it yourself, any BD Diesel dealer should be able to get this job completed, along with the TCM reflash in no time at all. Once the Tapshifter has been installed, operation is quite simple as it works while running in any forward gear. Your maximum gear available will be the one that you have selected using the "+/-" button on the shifter.
For example, while driving in "D" you have complete access to gears five, four, three, two and one. But should you select gear three, you'll only have use of the three, two and one gears. Starting out in manual one, you can press the "+" to shift through the gears as needed for the situation. This kind of control can become extremely beneficial while towing large loads on slow winding roads or trying to stay out of those "gear hunting" situations when the speed you can maintain over a long mountain pass is somewhere between a desired gear. The manual Tapshifter can also give you the functionality of selecting a gear to offer better holdback while running down a steep grade, effectively giving you some additional engine and transmission braking to help maintain a slower speed without accelerating.
ProFab Tow Flow Up-Pipes
With better transmission control while towing, another key element to efficient trailer towing performance is overall turbo performance. While having use of the correct gear at the correct time can really help keep a heavy load moving down the highway, quick throttle response and manageable exhaust gas temperatures can be every bit as important. While the later model 2006-10 Duramax powerplants have very responsive variable nozzle (VNT) turbochargers, the 2001-04 LB7 and 2004.5-05 LLY trucks did have some slower spooling characteristics that can be improved upon.
Rick Lance of ProFab Performance out of Holden, Missouri, has been developing Duramax-specific products for quite a few years now. After seeing great results from the addition of one of ProFab's 3-inch downpipe on our 2001 Chevy, the addition of a set of their Tow Flow up-pipes was a no brainer. ProFab's setup uses a much-improved design, which offers smoother bends and transitions that flow into more durable and less restrictive bellows. The Tow Flow up-pipes help improve exhaust flow to the turbocharger, which in turn creates better low end response, better turbo spool-up and lower EGTs.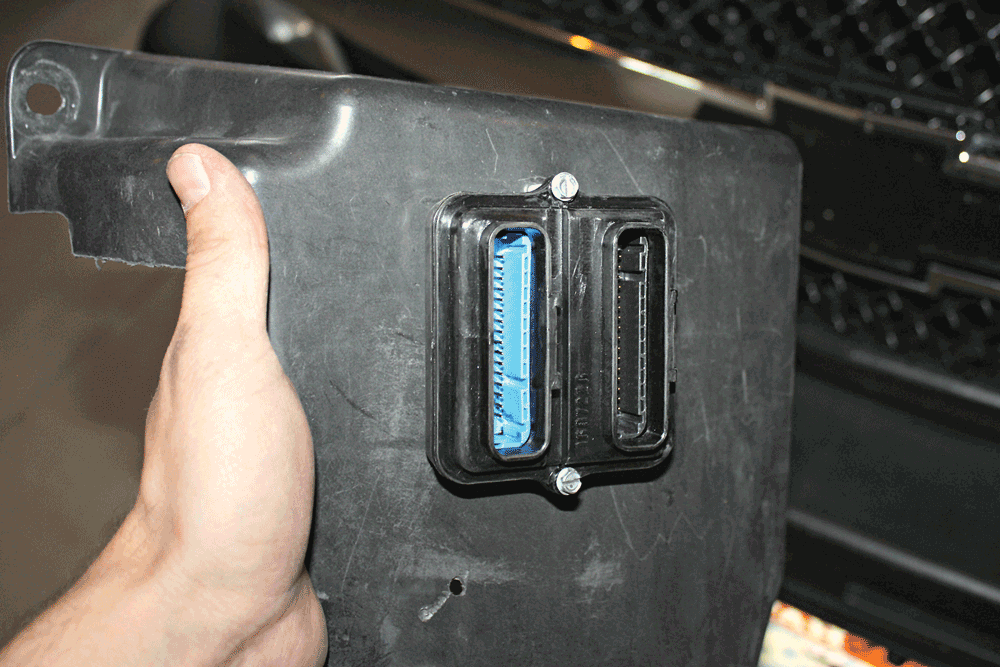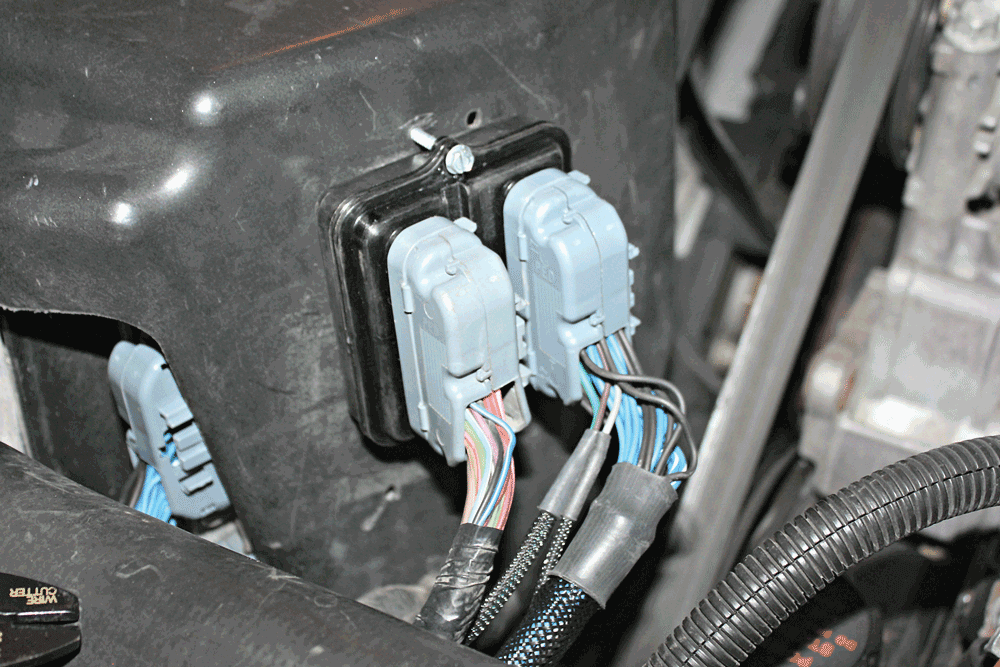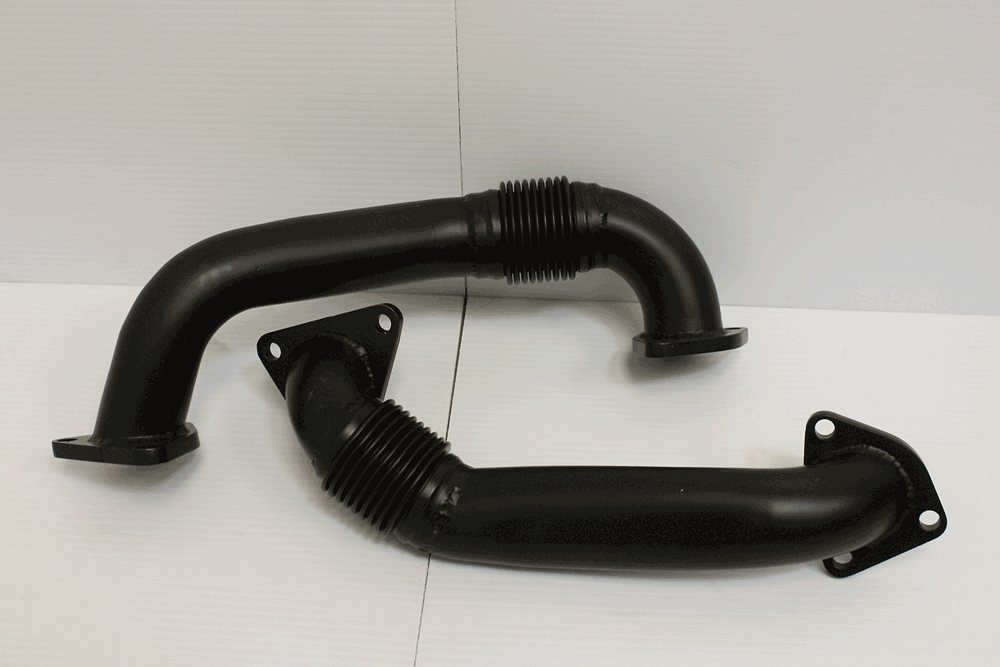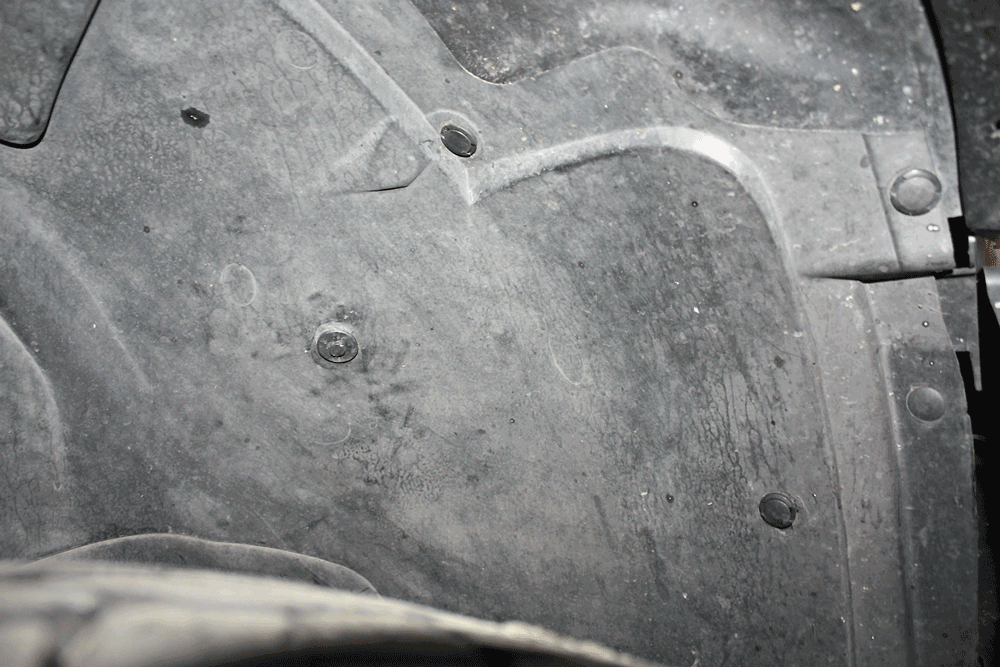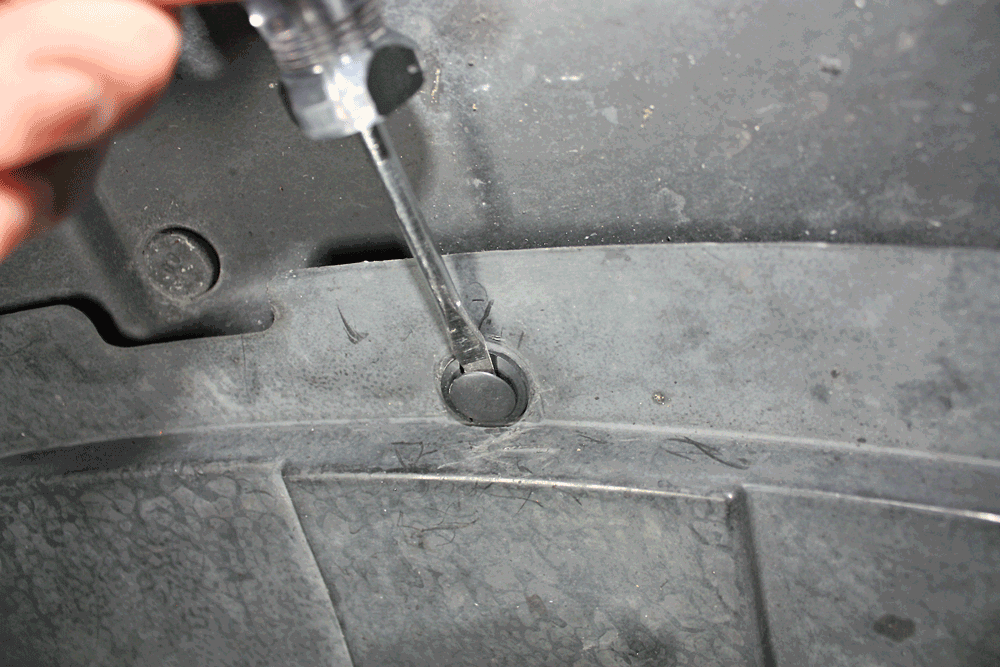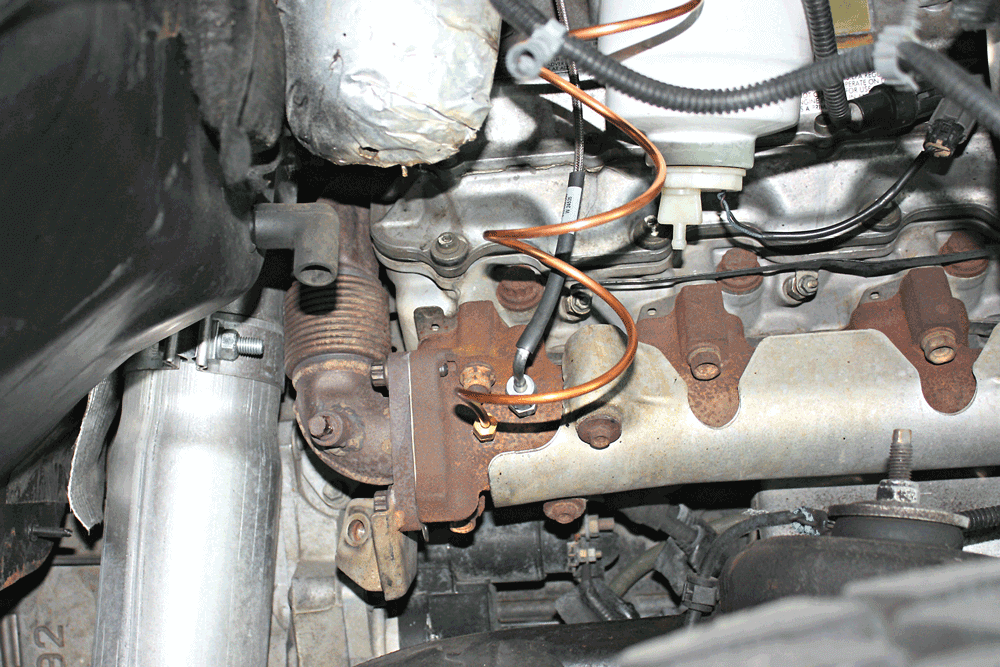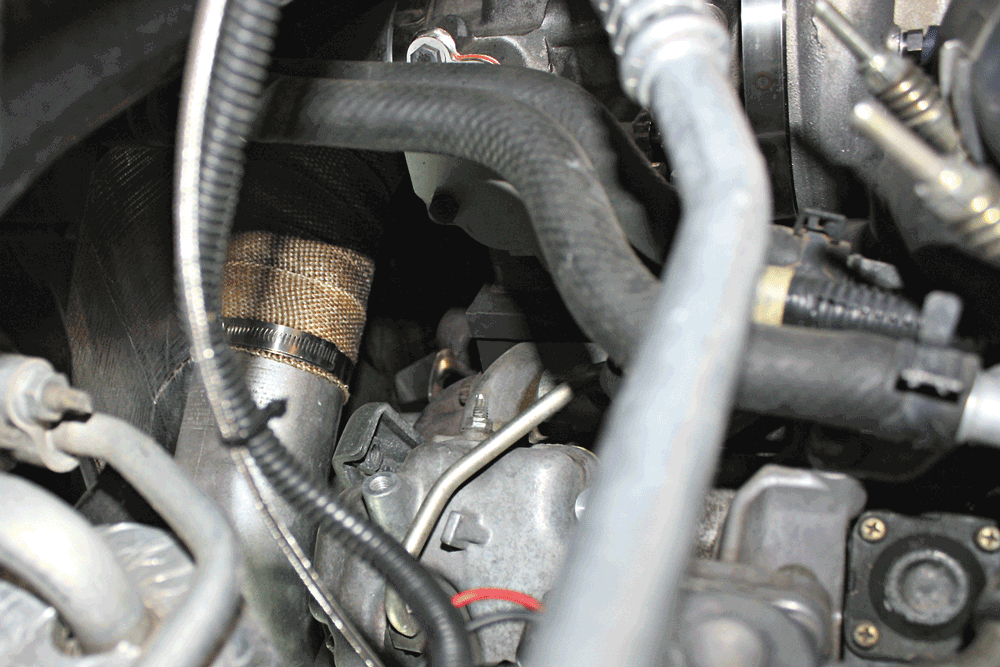 The Tow Flow system offers complete bolt-in replacement to the factory pieces and can even be ordered to retain the factory EGR cooler on the 2004.5-10 model trucks should you need to. ProFab also offers customer the option of having their pipes ceramic coated in their choice of titanium or black colors. The addition of the ceramic coat helps retain exhaust heat, which will help keep more of that exhaust energy inside the pipes, helping keep velocity and efficiency to the turbine side of your turbocharger at a maximum. This ceramic coat also helps keep under-hood temperatures down, something that can extremely hard to do under heavy towing situations. Lance claims customers have dyno tested up to a 34-hp gain with the addition of the Tow Flow pipes with no other changes. So not only will a performance engineered up-pipe offer better exhaust flow and efficiency, mild power improvements can be expected as well.
While fit and finish of these pieces is spot on, the installation can still be quite labor intensive due to their location in the engine bay and the constant heat cycles causing the mounting bolts to nearly weld themselves into place. By removing the inner fender wells, you'll get great access to the lower bolts that clamp the up-pipes tightly to the exhaust manifolds, but unfortunately the upper bolts into the turbocharger aren't as easy to get to.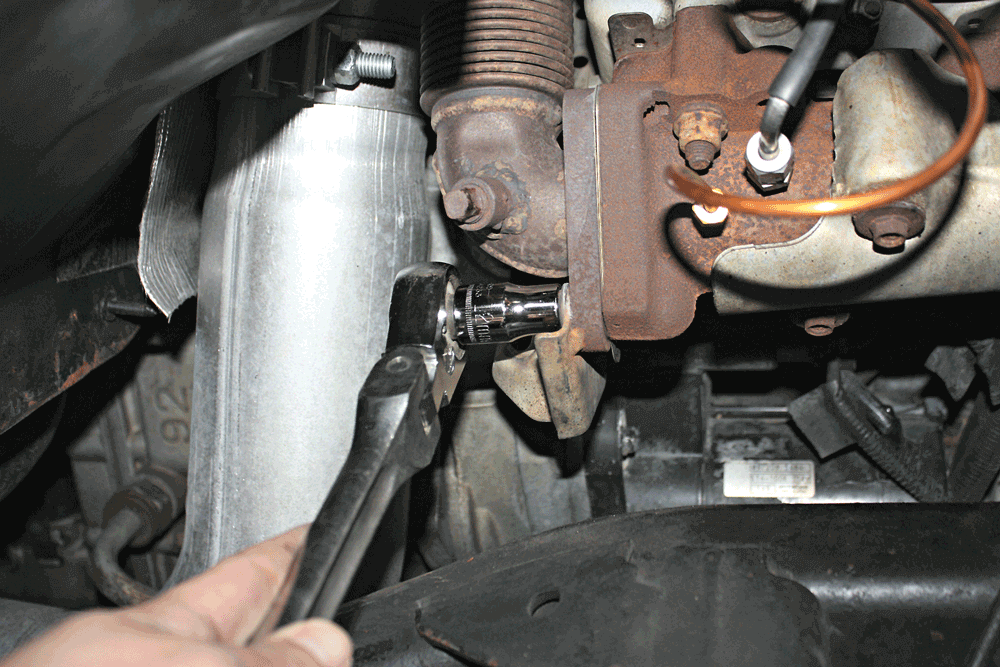 Penetrating oil and a long-handled flex-head ratchet are going to be vital to getting this job done in a timely manner. Each up-pipe has a three-bolt flange on each end, so getting access and breaking loose each bolt can become a bit time consuming and frustrating. But with patience and the right tools, this job can be completed in a day's time. Once the OEM pieces are out, the installation of the new ProFab pieces is quite simple by slipping them back into place and installing new gaskets between the up-pipes and their mating surface. Be sure to use some copper anti-seize on the bolt threads before final assembly. The use of the anti-seize will make removing these bolts much easier in the future should you ever decide to do a turbo swap or install a set of performance exhaust manifolds.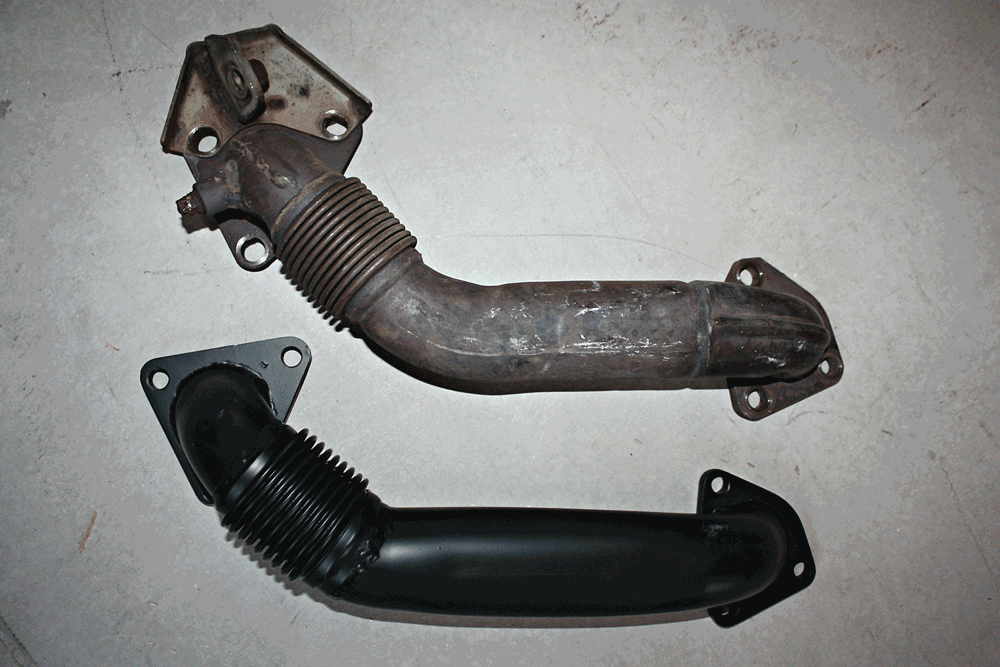 After a few weeks of driving with the newly installed parts and even a couple of weekend towing trips, the truck performs much better with a bunch of weight hanging off the hitch. With complete control over our shift strategies while trying to maintain our speed over seven-percent grades, we could lock into a gear without concern of the Allison constantly upshifting and downshifting, creating unneeded transmission temperature rise and varying engine rpms. The ability to lock into a gear while coming back down that long pull was just as beneficial, as we could maintain the speed limit without using our manual brakes.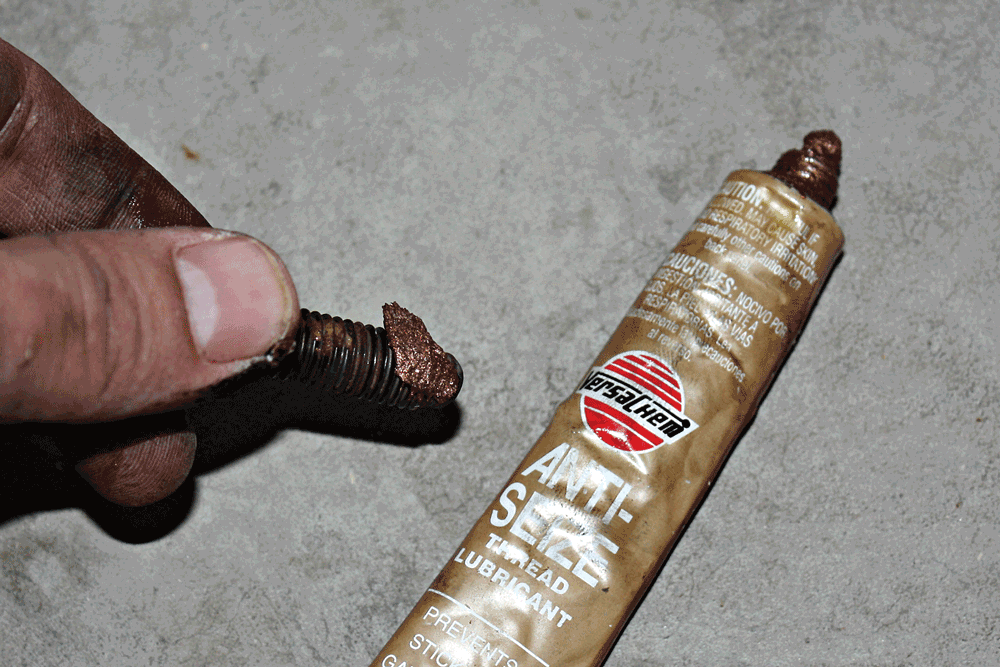 The Tow Flow up-pipes also proved to lower our initial spool-up rpm, which has helped get our heavy trailer moving quicker from a dead stop. The mild decrease in EGTs has also allowed for more throttle input while accelerating without pushing that pyrometer gauge past its safe limit. The turbocharger's responsiveness in the midrange is also much improved and the wastegate actuator has even needed to be adjusted to help fine tune the turbo's performance due to the increase in turbine efficiency the up-pipes have provided. DW
SOURCES
BD Diesel
www.dieselperformance.com
800-877-5030
ProFab Performance
www.profabperformance.com
816-633-8934