Wilwood's Big Brake Upgrade for Ford F250s
Wilwood Engineering, Inc. has been in the brake business since 1977. They are, perhaps, best known for the upgrade kits they offer for competitive motor sports and classic cars and trucks, such as the Ford Mustang, Bronco, and the Chevy Camaro. The lesser-known side of Wilwood is the brakes they make for military vehicles—like the Humvee—and for specialty vehicle makers that ask more of a rig than the OEM spec brakes can handle.
Consider that an armored car delivers cash to the bank or diplomats to their embassy: those are some heavy loads that need more brake capability. Just the same as you do when towing a huge trailer or carrying a full load in the bed. Being able to stop well, both quickly and with a heavy load, is as important as being able to move; so it isn't surprising to find out that Wilwood has been providing specialty companies and the military with bigger brake kits for quite some time.
Until recently, Wilwood had not participated in the aftermarket sector of brake upgrades for the ¾- and 1-ton truck segment on the consumer side. The truth is, they've had the parts and technology to do so, but wanted to be sure that their offering had the proper backing—on not only the same top quality components, but also the full benefits of Wilwood's engineering expertise.
Fortunately, Wilwood recently completed their engineering and testing, and now offers their uber-large brakes for civilian version Ford and GM trucks. We had the chance to visit with them during the installation process of one of their new, larger kits on a 2005 Ford F250. Follow along and we'll show you the highlights of the install. It's simple enough that if you're a moderately good weekend wrench, you can likely do it yourself. You won't be sorry you did, no matter what you're driving, towing and hauling habits are: Stopping better is always a good thing. DW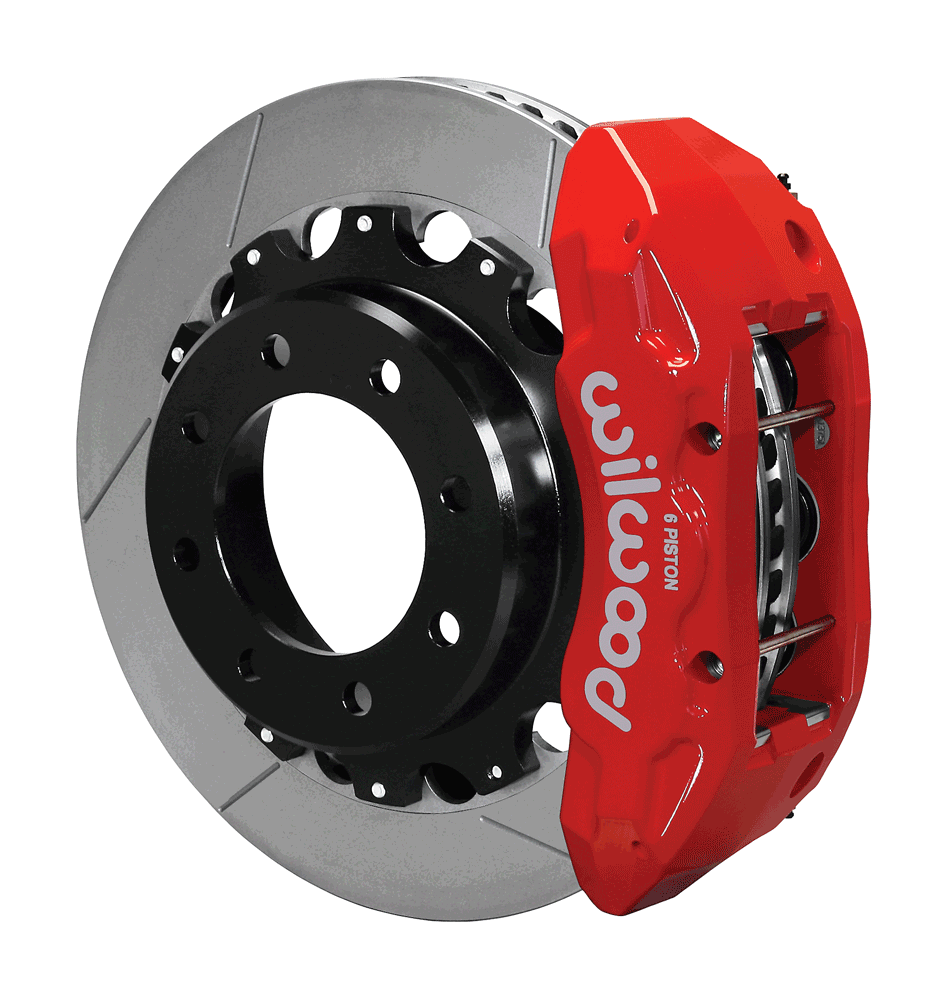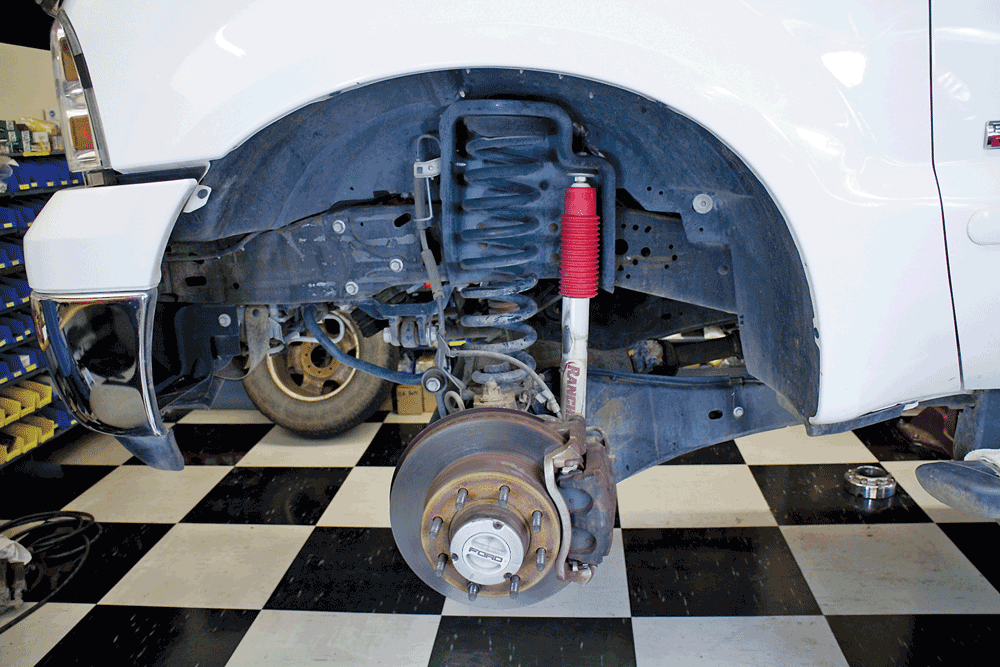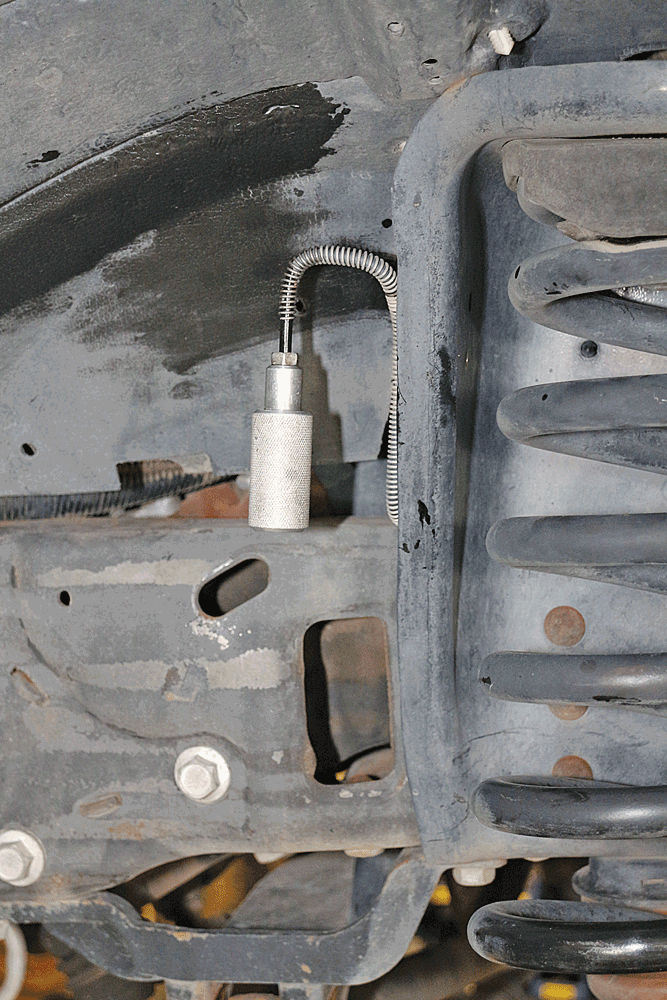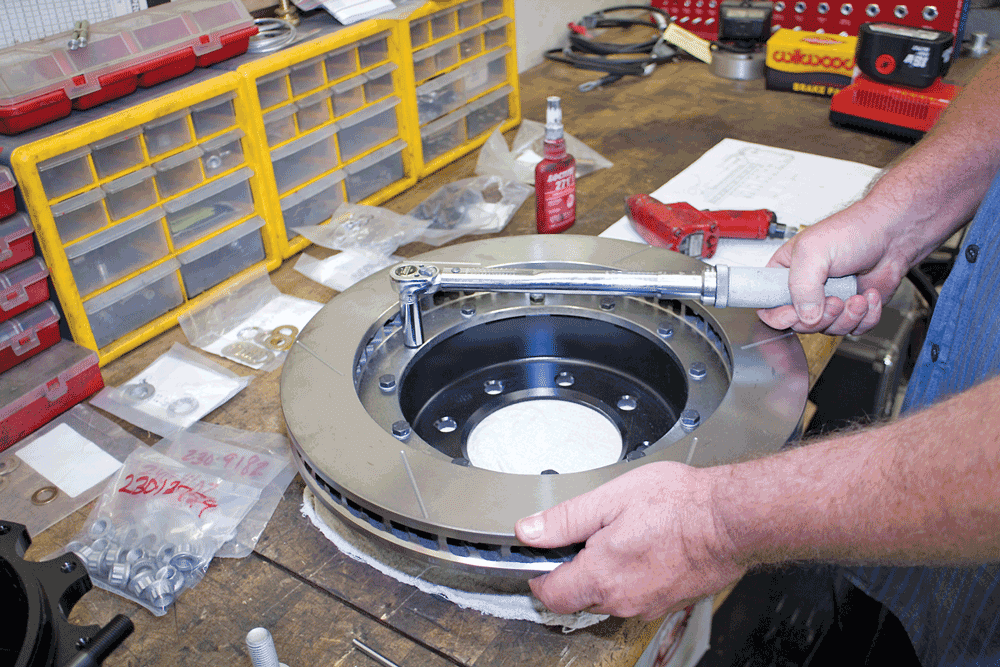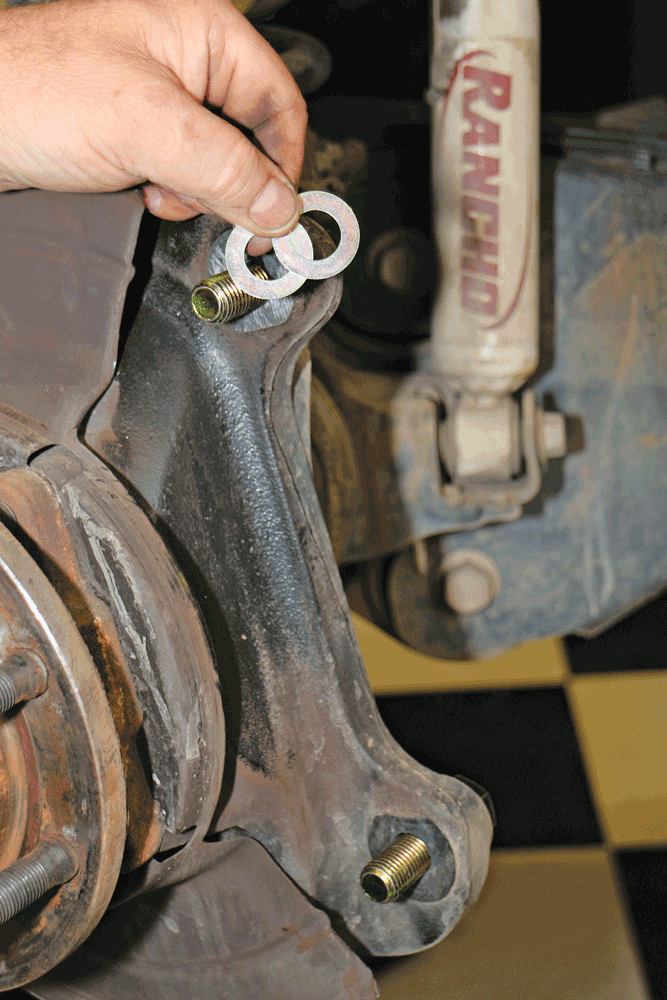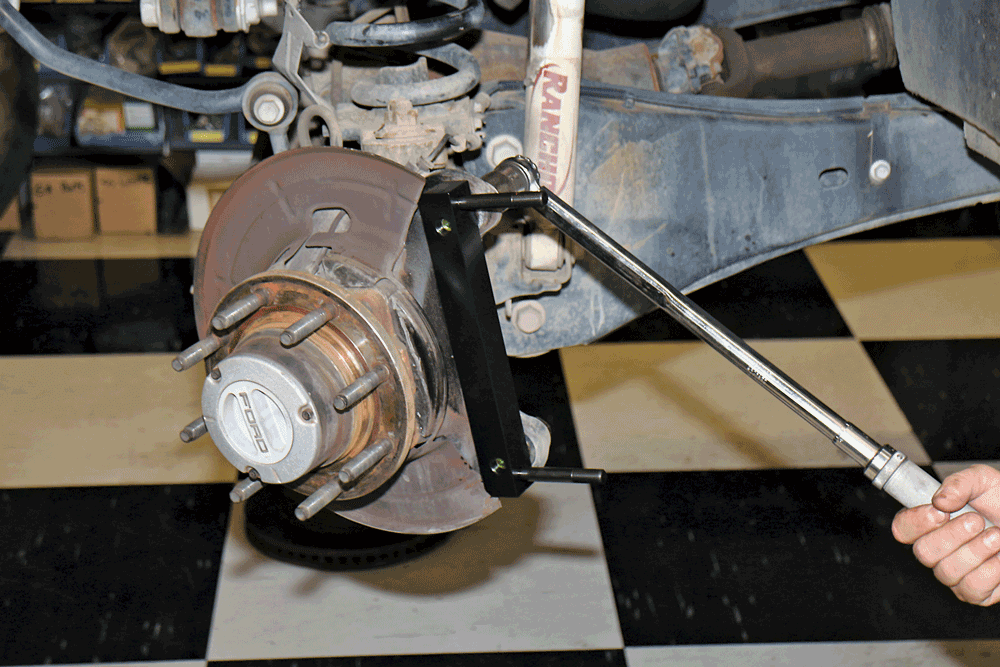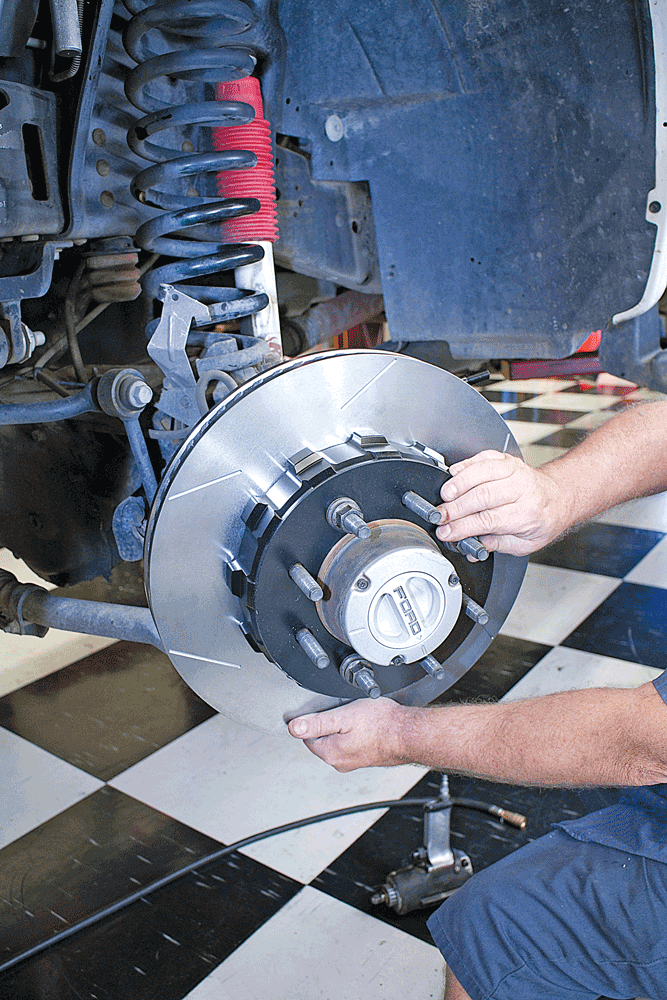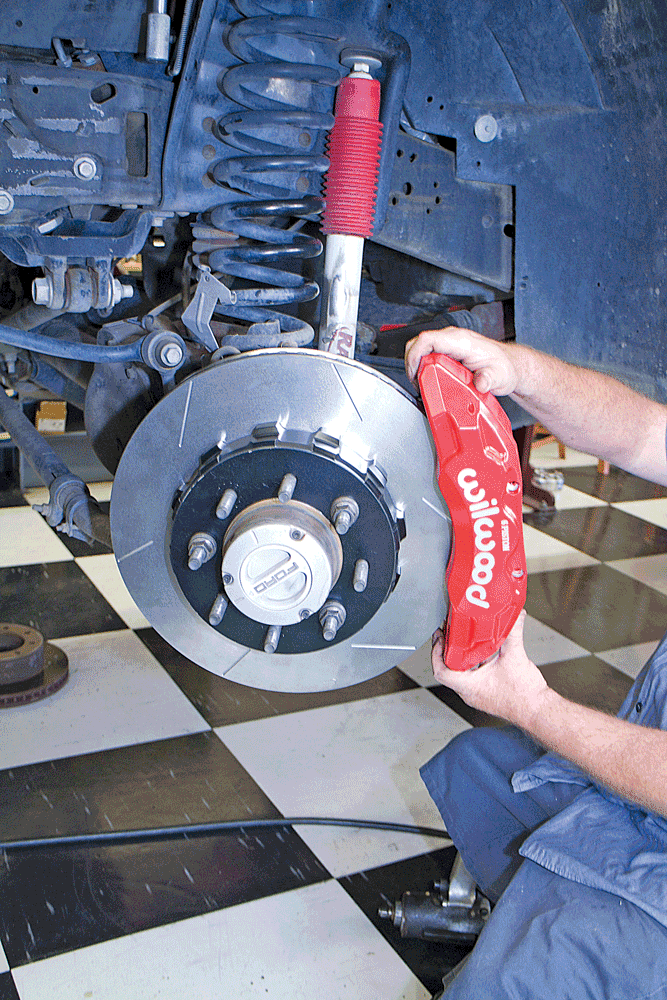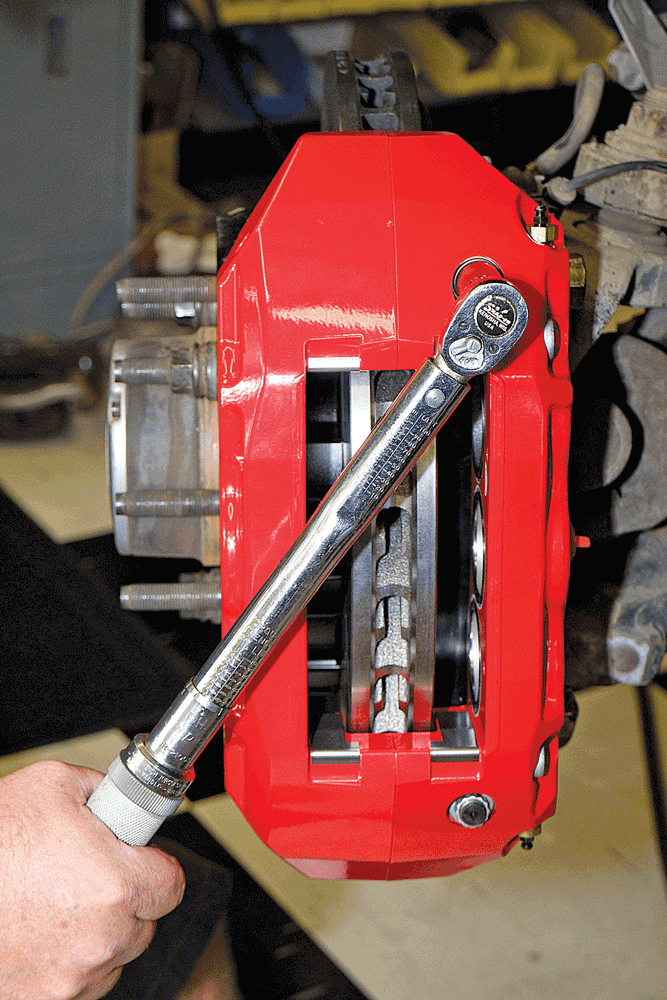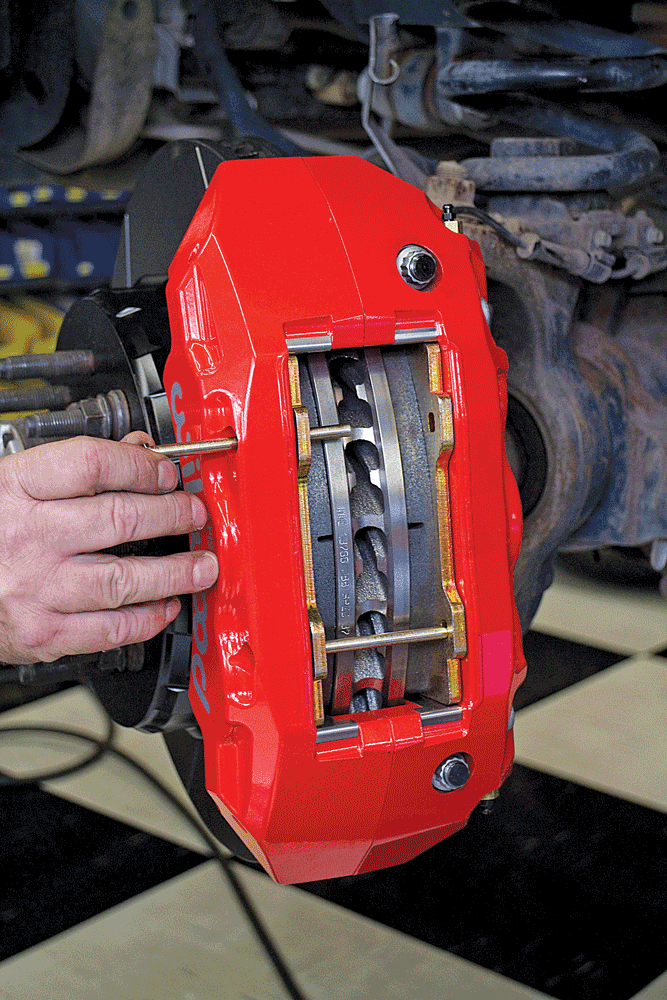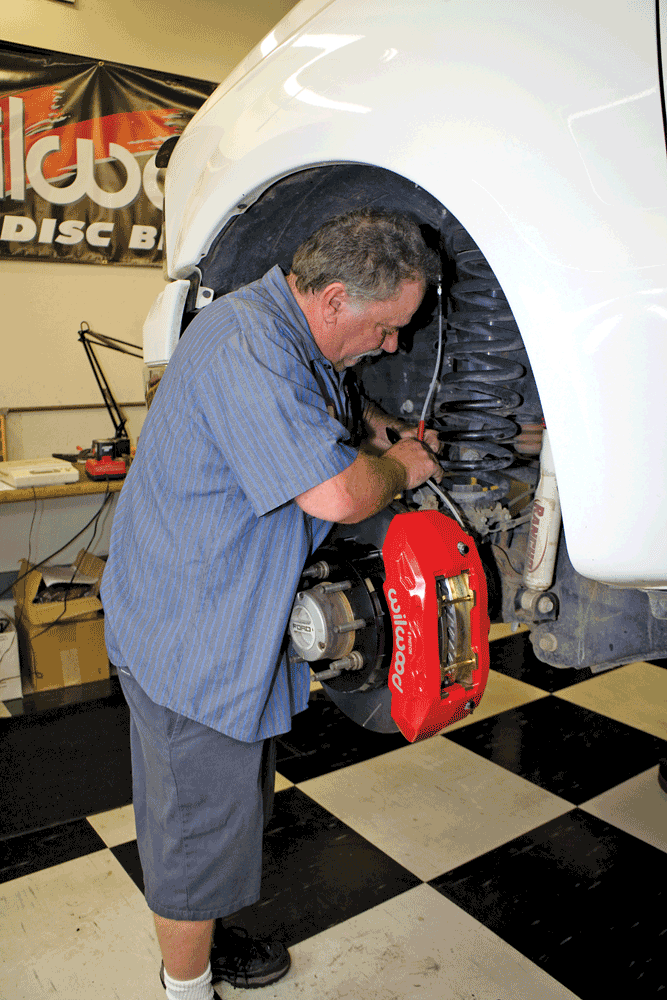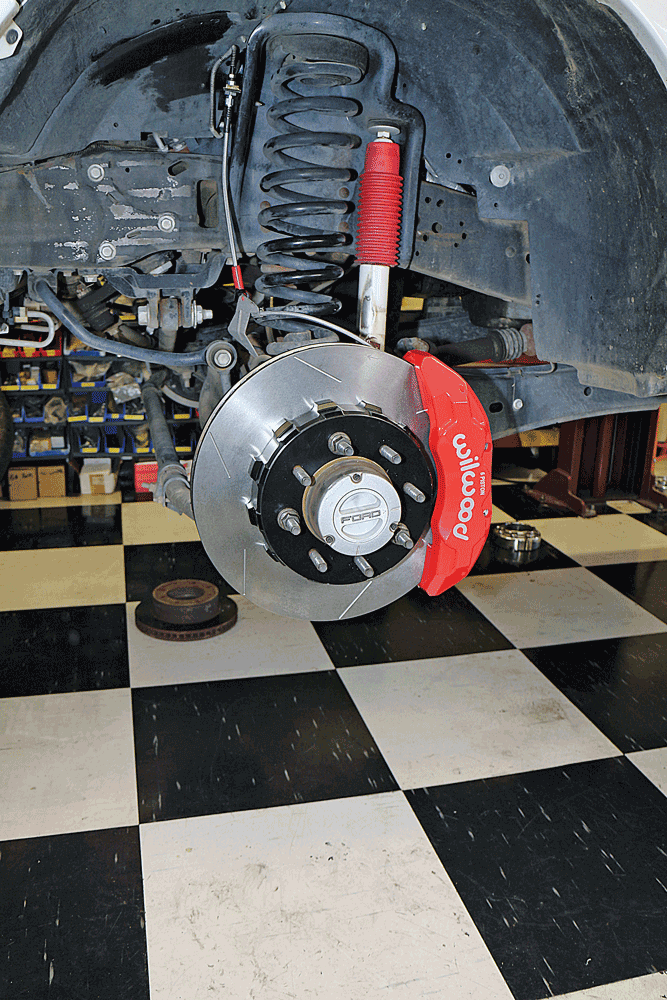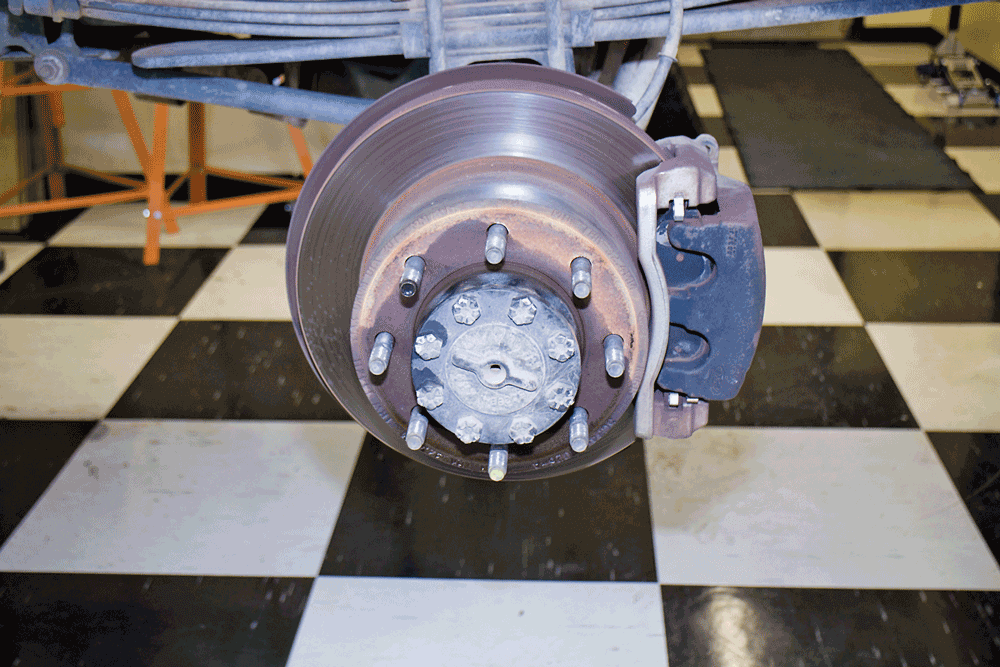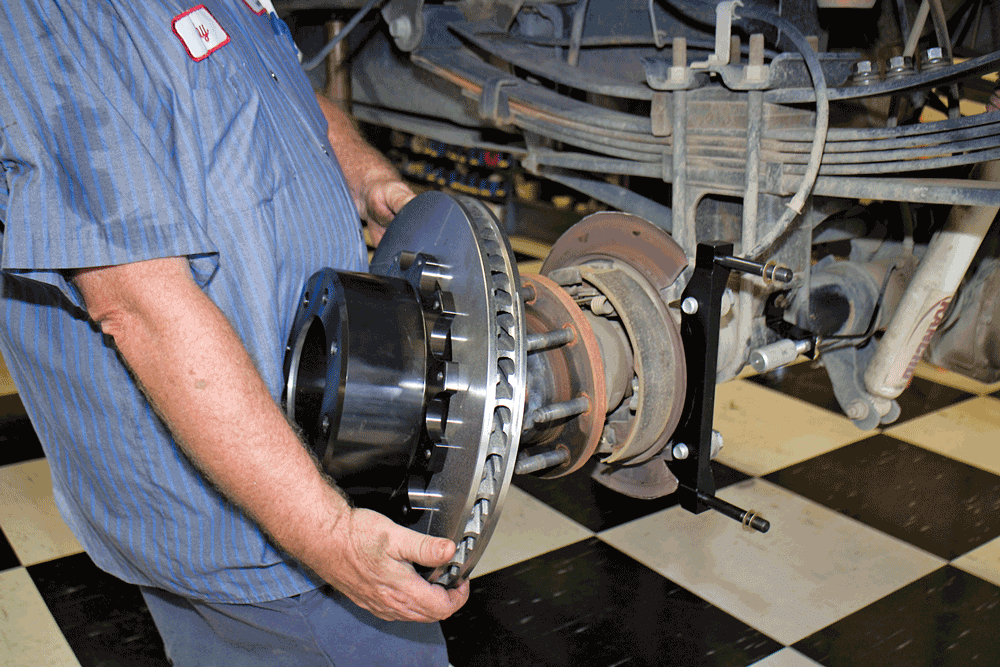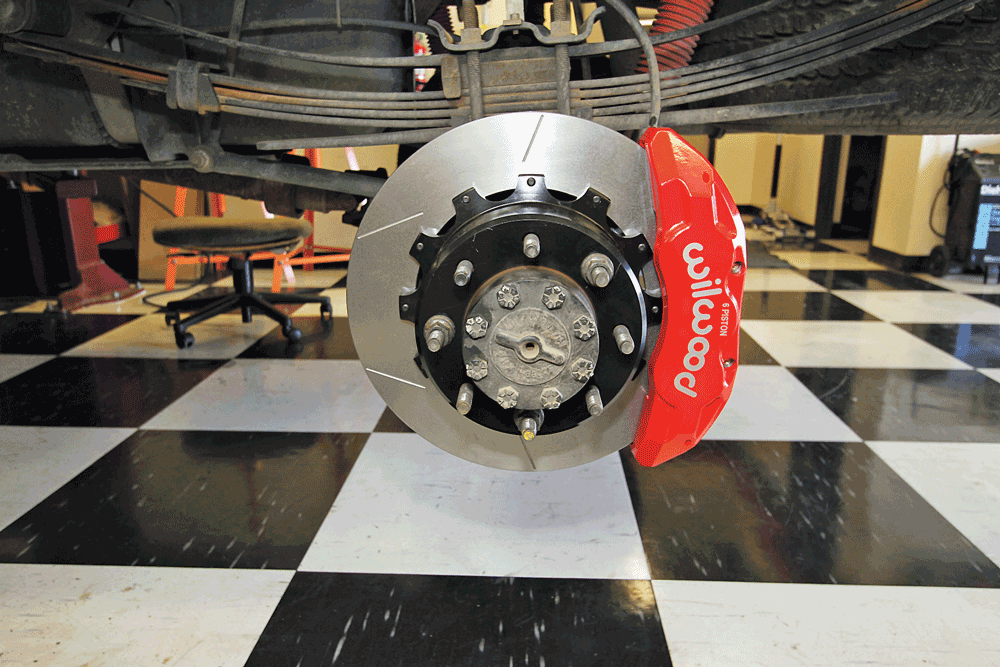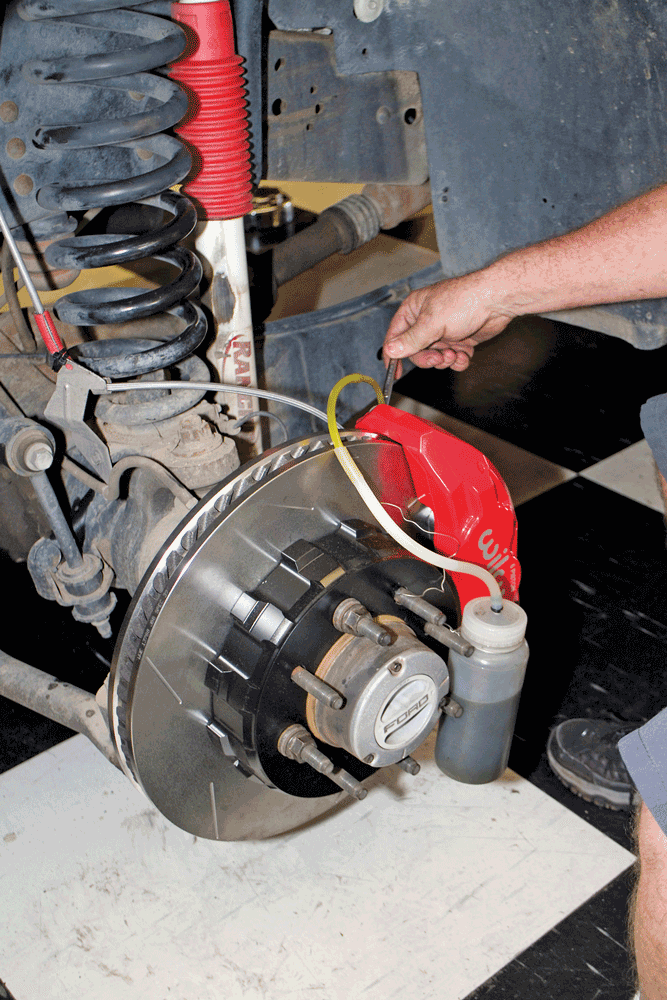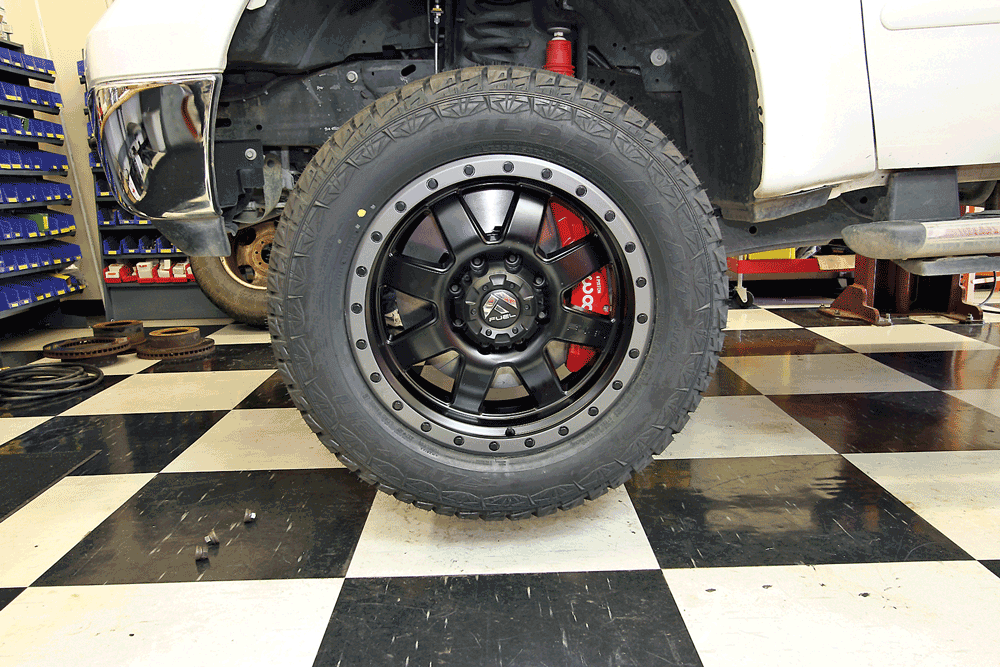 WILWOOD F250
Brake Upgrade Facts
The brake kit installed here was on an F250 4×4, with an October 2004 built date (making it an early '05). To check for fitment on your truck, contact Wilwood Brakes or your local dealer.
WILWOOD Big Brake Facts for the Ford Seen here:
The Ford factory front and rear brake calipers are a 2-piston, floating design. The new Wilwood calipers are a 6-piston, fixed design. Both EOM and Wilwood use larger pistons up front. The ratios are as follows: front stock is 2 x 2.00-inch, Wilwood is 4 x 1.78-inch. Rear stock is 2 x 1.78-inch, Wilwood is 4 x 1.62-inch. In addition to more force, the 6-piston, fixed design applies pressure more evenly than the floating 2-piston OEM design.
Wilwood also offers a considerable increase in brake-pad contact area. The area increase is 27 percent more front and 68 percent rear. Another factor that affects brake performance is the ability of the rotors to absorb and then dissipate the heat generated when braking. Wilwood provides larger rotors, which increase thermal mass for better braking over stock. The Wilwood rotor mass is 37 percent greater in the front and 15 percent greater in the rear, over stock.
Lastly, in terms of brake torque—or simply how well the brakes clamp the rotors—Wilwood tells us their kit has over 20 percent more brake torque up front over stock, as well as 36 percent more at the rear.
NOTE: Wilwood also offers kits for late model GM HD trucks, so tell your Chevy and GMC friends; or, just upgrade yourself and make your friends envious of your superior brakes.
SOURCE:
Wilwood Engineering, Inc.
805-388-1188
www.wilwood.com