The West's Largest Truck Event
Is there anything better than hanging out with your buddies at a diesel event? Apparently, it's a pretty good time, because more than 5,000 participants and spectators made the trek to sunny Sacramento, California, for Truckmania 2022. This event has virtually everything, from an enormous show n' shine with hundreds of trucks, to drag racing, a burnout contest, and of course sled pulling. There's also a Tough Truck Challenge and UTV race between the drags and just in case you want zero breaks in the action. Since Truckmania is open to all trucks (not just diesel) there's always some good gas vs. diesel action. Like we said, it's a good time.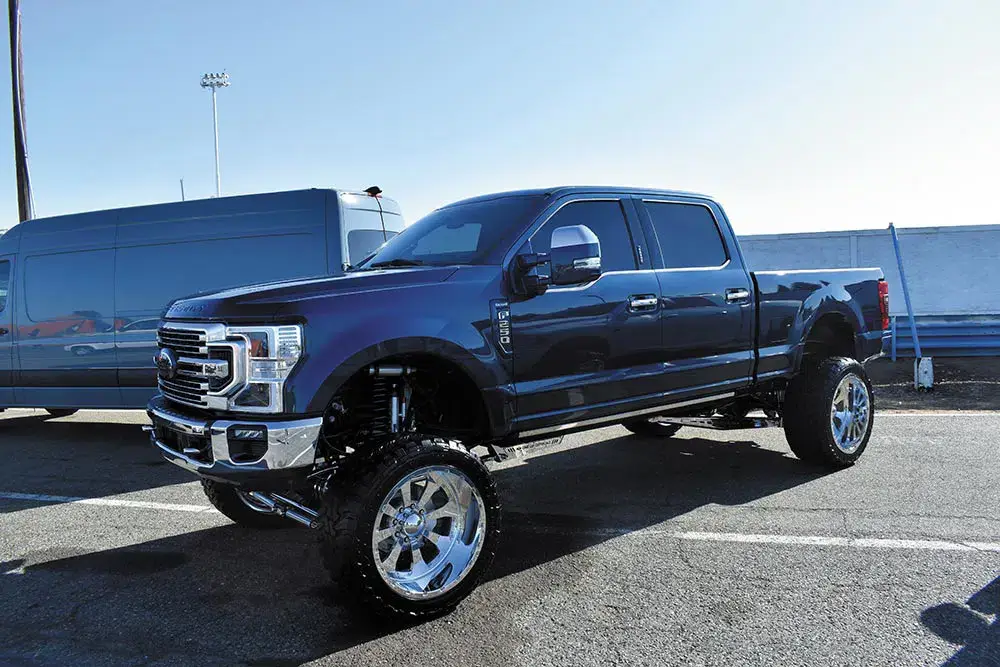 The morning kicked off with the giant truck show, most of whom had arrived and camped the day before. There was almost literally anything and everything in the show, from brand-new modified trucks, to swaps, to old-school OBS Fords and Second and First-Gen Dodges. Polished wheels were everywhere, and so were tastefully modified engine bays. Some trucks even did double duty and entered the show and drags and/or pulls.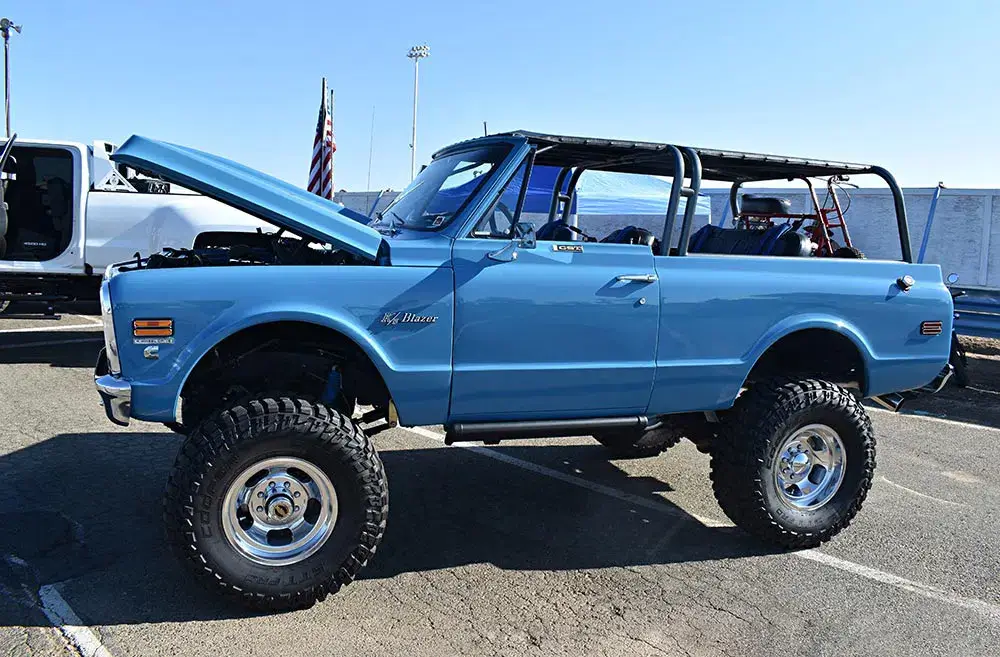 Speaking of racing, the drags kicked off early in the morning also, with multiple classes. The most popular was the fun run class, with folks who just wanted to see what their trucks would do. Oddly missing from this year's event was the 11 and 12-second contingent, as most trucks either ran in the 13's or slower, or stormed down into the 9s or 10s. With almost a dozen trucks in the 9 to 10-second range in the quarter mile, hard 4×4 launches were the rule of the day in drag racing.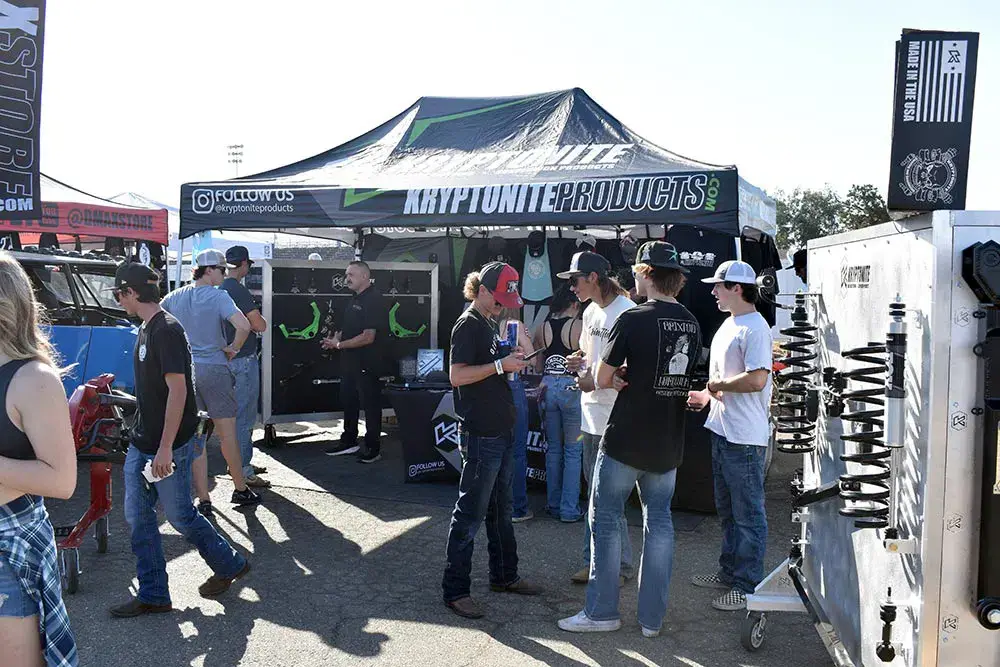 There was only a few hours between drag racing and sled pulling, but if you were looking for something to do, there was plenty! The tough trucks and UTVs came out and ran a dirt course that was next to the pulling track, and the burnout contest, boy was that something! There were points for duration, popping tires, and the ever-popular showmanship category. Showmanship had people hanging their steering wheel out the window, wearing gas masks, and waving flags. It was definitely a crowd pleaser.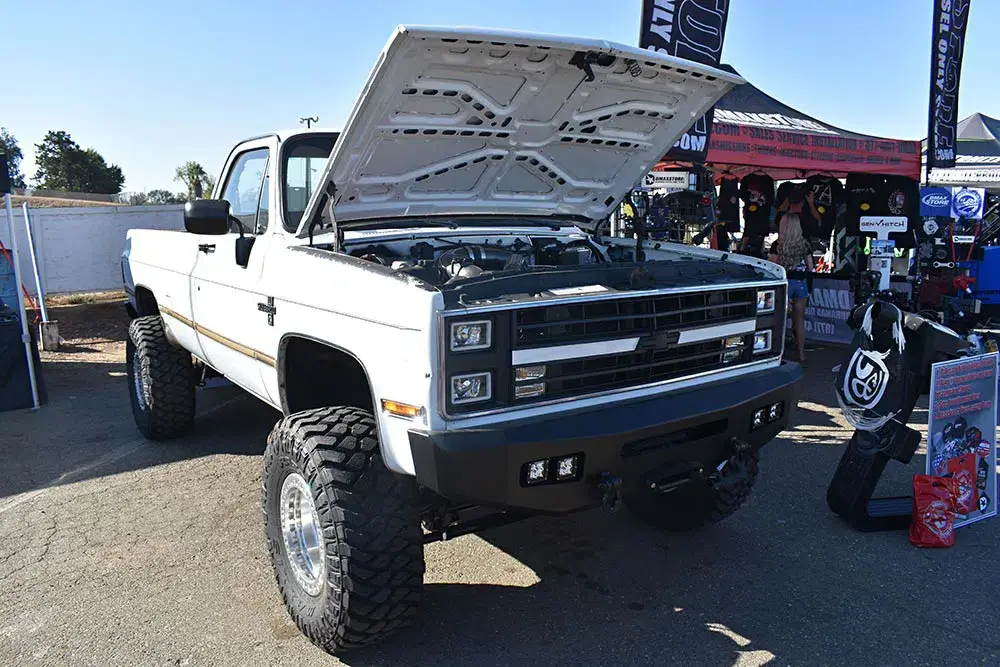 Sled pulling got started with some exhibition pulls by, ahem, electric trucks, which pulled in the 220-240ft range. When Work Stock got started we were more than happy to see the electrics get their teeth kicked in by a lightly modded '08 Dodge diesel. There were multiple classes of sled pulling as always, that ranged from stock, to a wild 2,700-hp Cummins that had a single 140mm turbo. Many trucks pulled past the 300-ft mark, with the longest pull of the night belonging to the sinister looking Hoodlum GMC.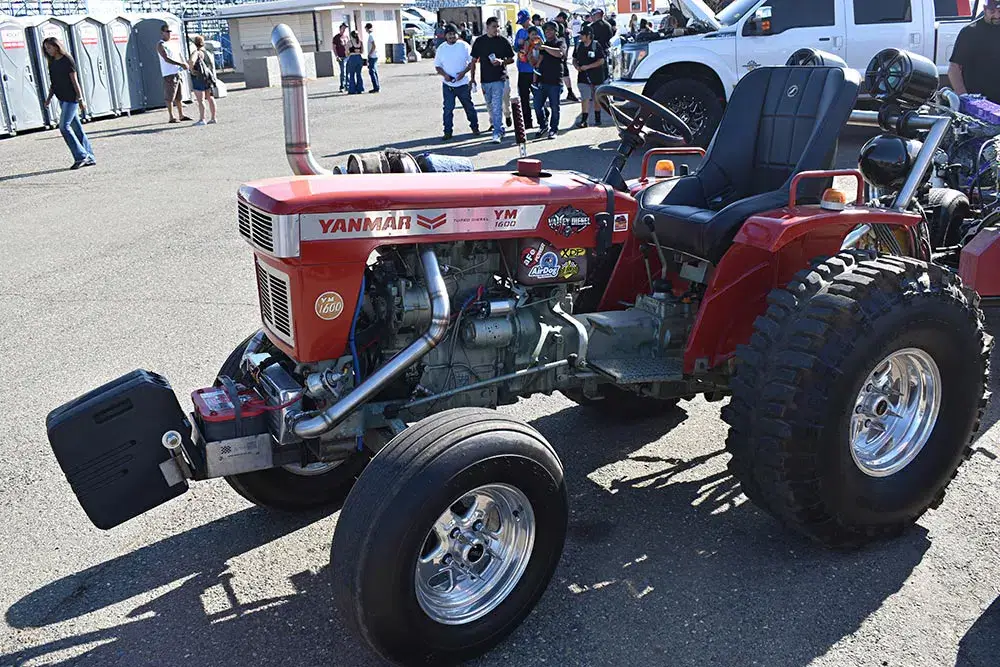 We'd like to say we came for just the show, drags, and pulls, but it's not just that. It's seeing old friends and hanging out with buddies, camping, looking at new products on the manufacturer's midway, and generally having a lot of fun in the sun. So if you're in California (or even the surrounding states) mark your Calanders for Truckmania 2023, or the Golden State Dieselfest, which happens earlier in the year. For now, enjoy the action from Truckmania 2022!