It's always a father's dream to be involved with his son in a special project that involves lots of bonding and mutual enjoyment. It just so happened that Jim Tobin and his son Nick—both from Las Vegas, Nevada—were able to bond over their Ford diesel trucks. Nick was first on the diesel bandwagon after he took a ride in a neighbor's diesel truck. Nick promptly fell in love with the torque, power and sound of the diesel, and soon got his father interested.
While Nick likes to run the dyno and make power, his F-350 is at stock height and generally unmolested overall. On the other hand, Jim decided he wanted a taller truck that has some additional capability off the pavement, but he isn't into spinning the rollers to check power output on the dyno.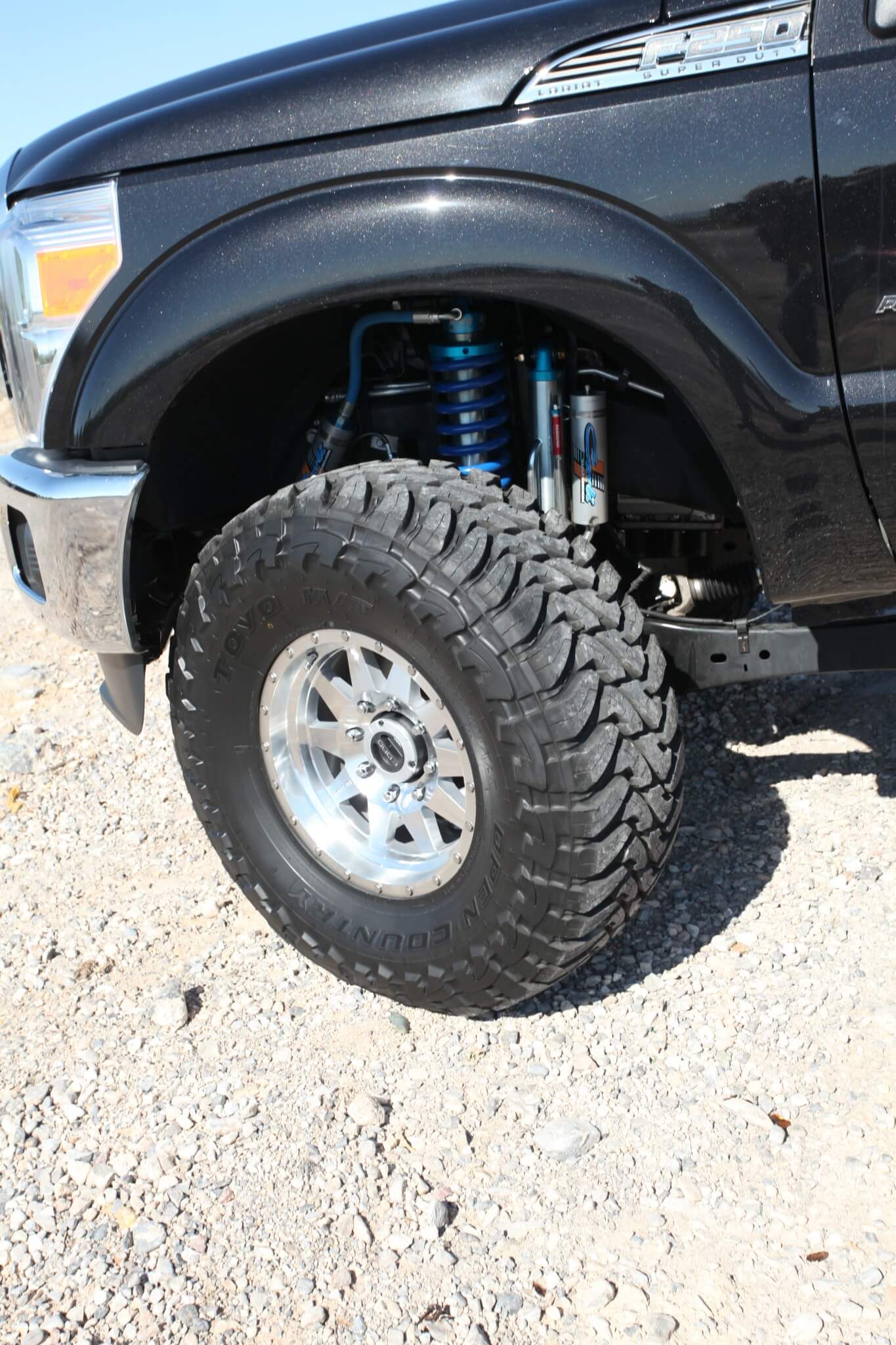 Both Nick and his dad have been sharing their passion for diesel rigs since Nick's first ride in an oil burner. They've enjoyed the passion together and vow to never give up the fun or the family bonding they've discovered behind the wheels of their respective rigs.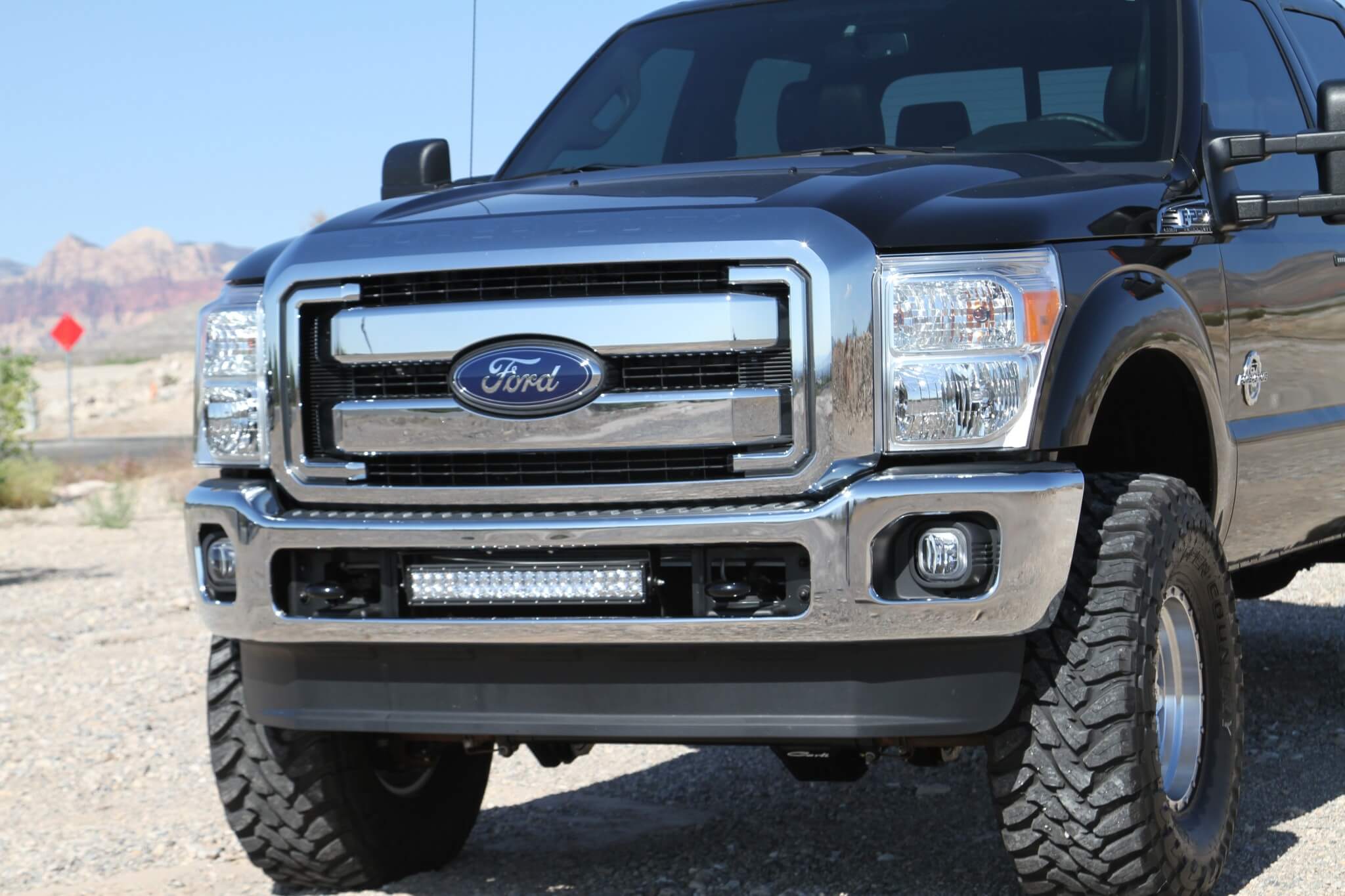 JIM'S FORD
Jim Tobin's 2012 Ford F-250 received a Carli Suspension lift up front using King 2.5 coil-over double-bypass gas shocks. The rear suspension was raised by installing a pair of the same King gas shocks along with Deaver Add-A-Pack leaf springs. A Carli rear differential cover replaced the factory cover for better cooling and appearance.
To achieve an aggressive spinning style, Jim had a set of Method Double Standard polished aluminum 17×9.5 wheels wrapped with Toyo 37-13.5 Mud Terrain rubber.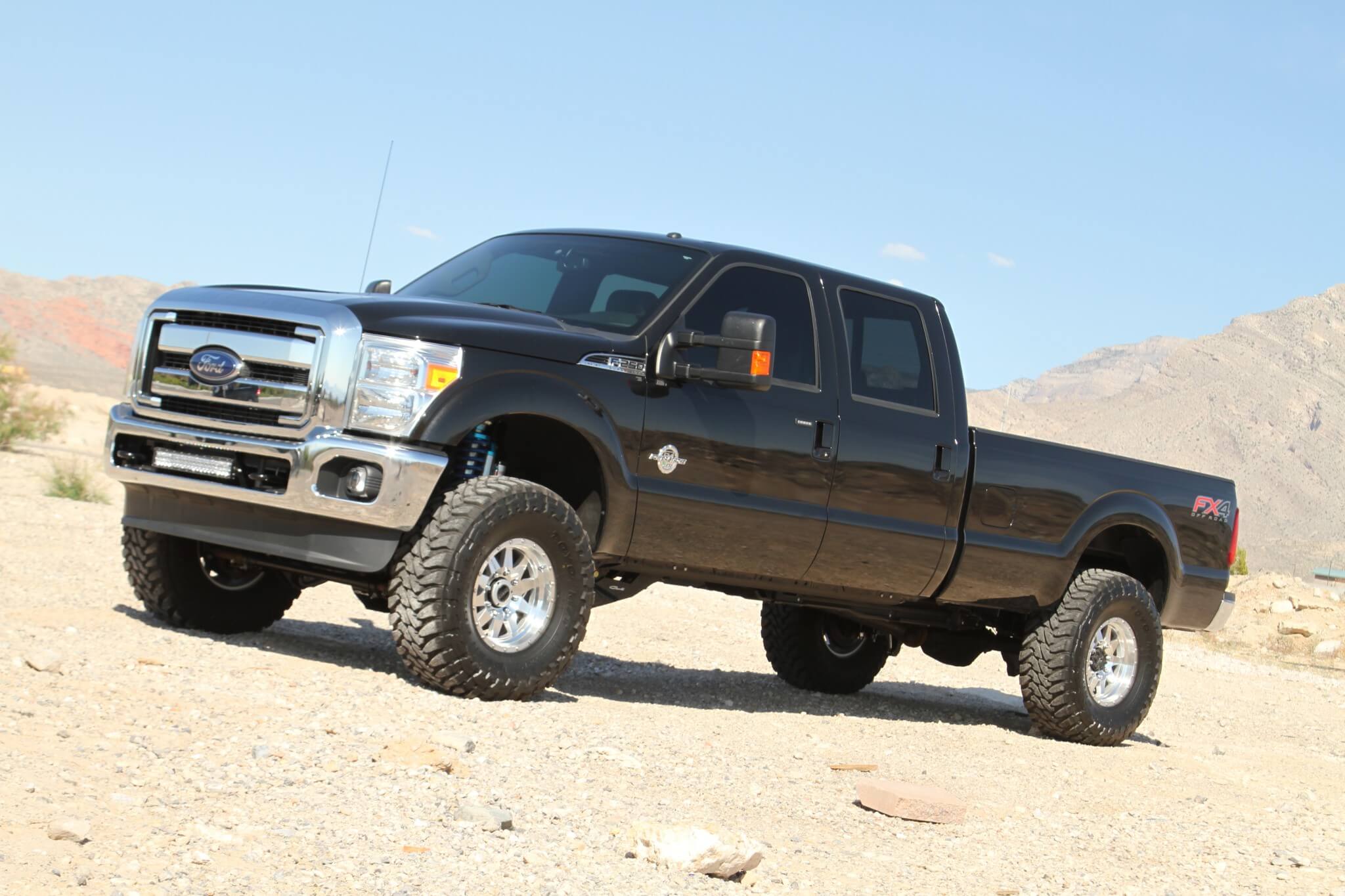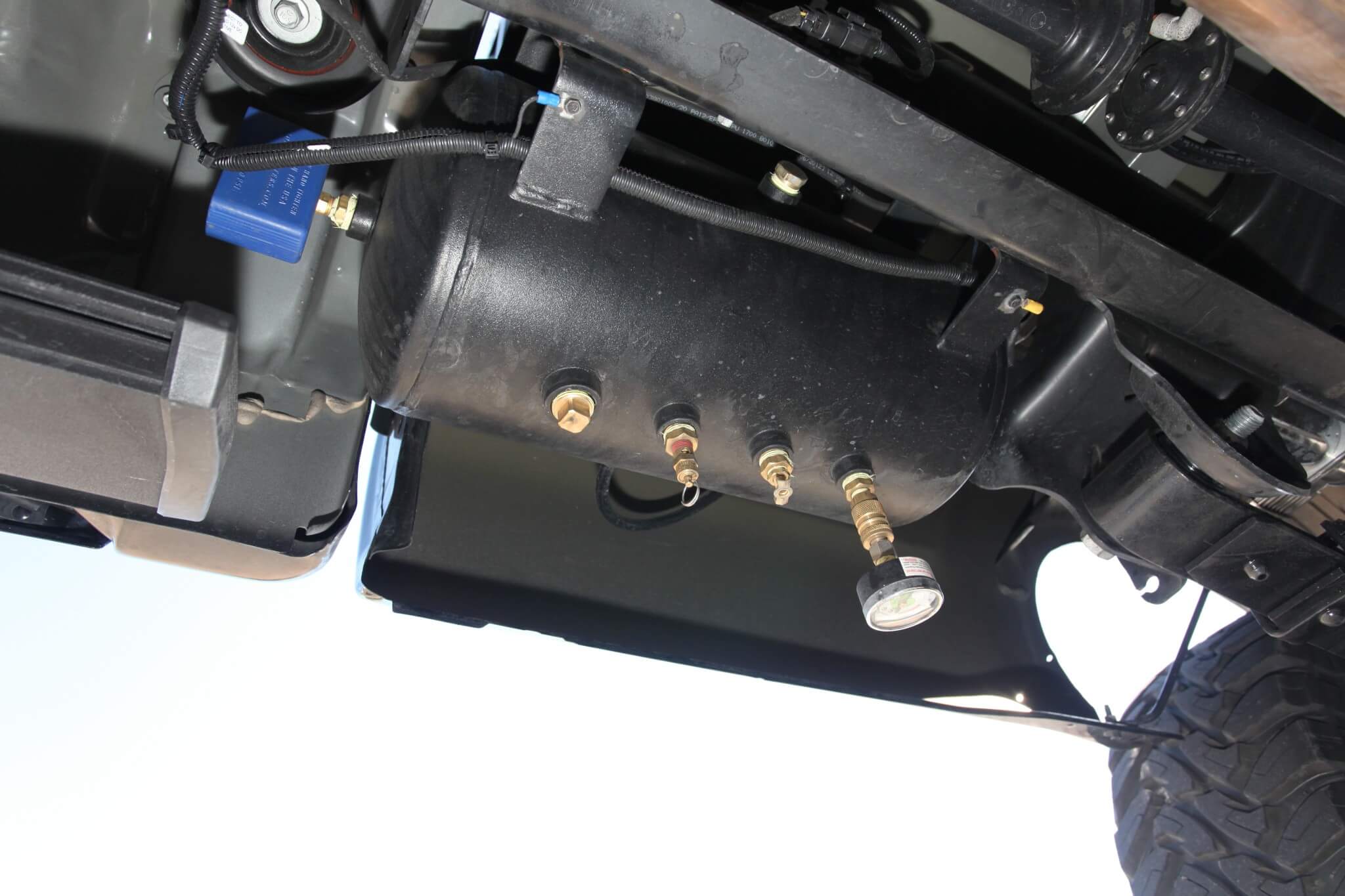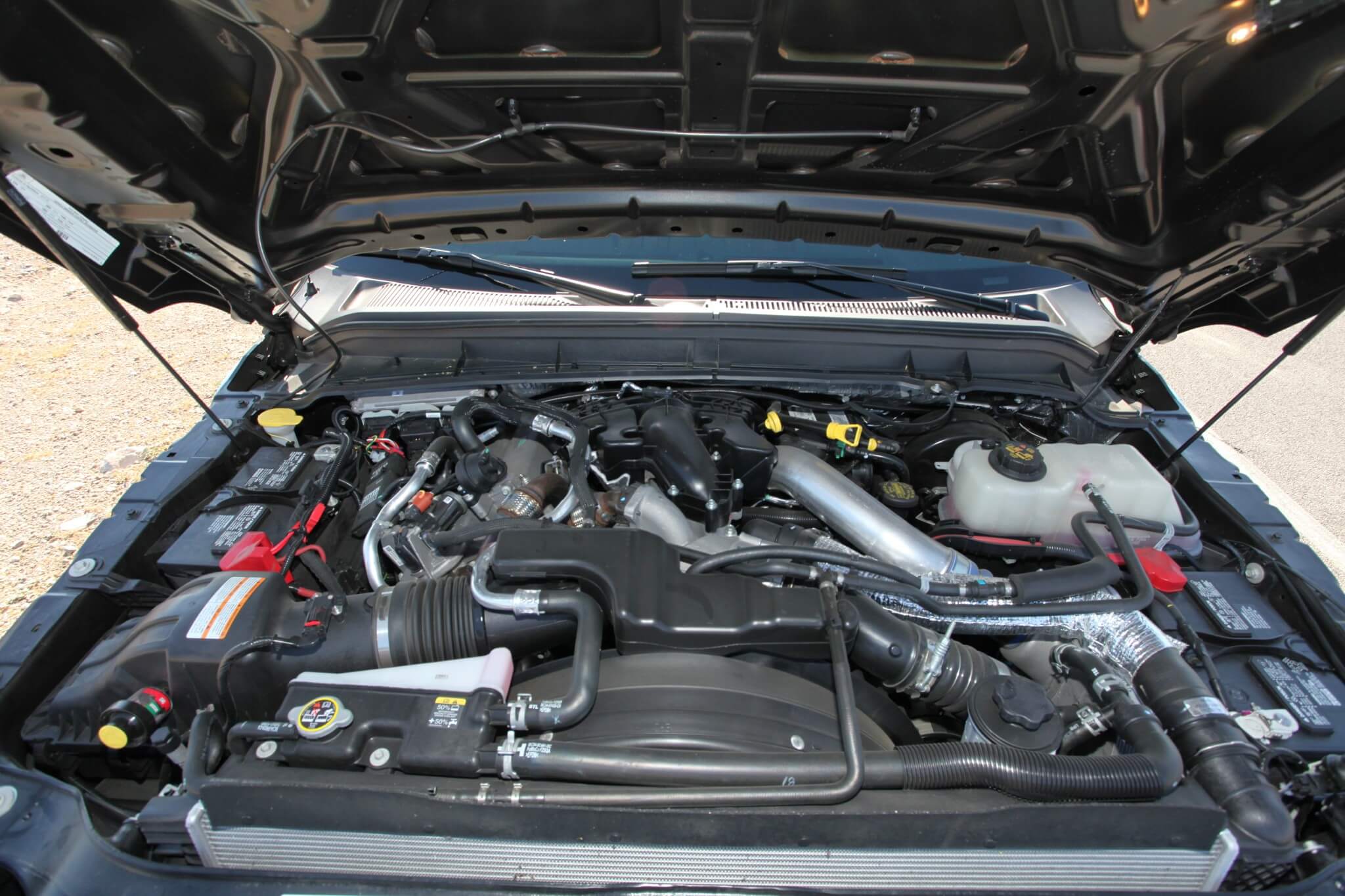 For better night vision, a Rigid 20-inch LED light bar was installed inside the front bumper. A pair of AMP Research remote Power Steps was installed for easier access in and out of the cab. Jim had a pair of 10-inch subwoofers installed behind the back seat to accomplish a deeper audio base and bump. To be heard above the din, a powerful air train horn was installed underneath on the frame rail.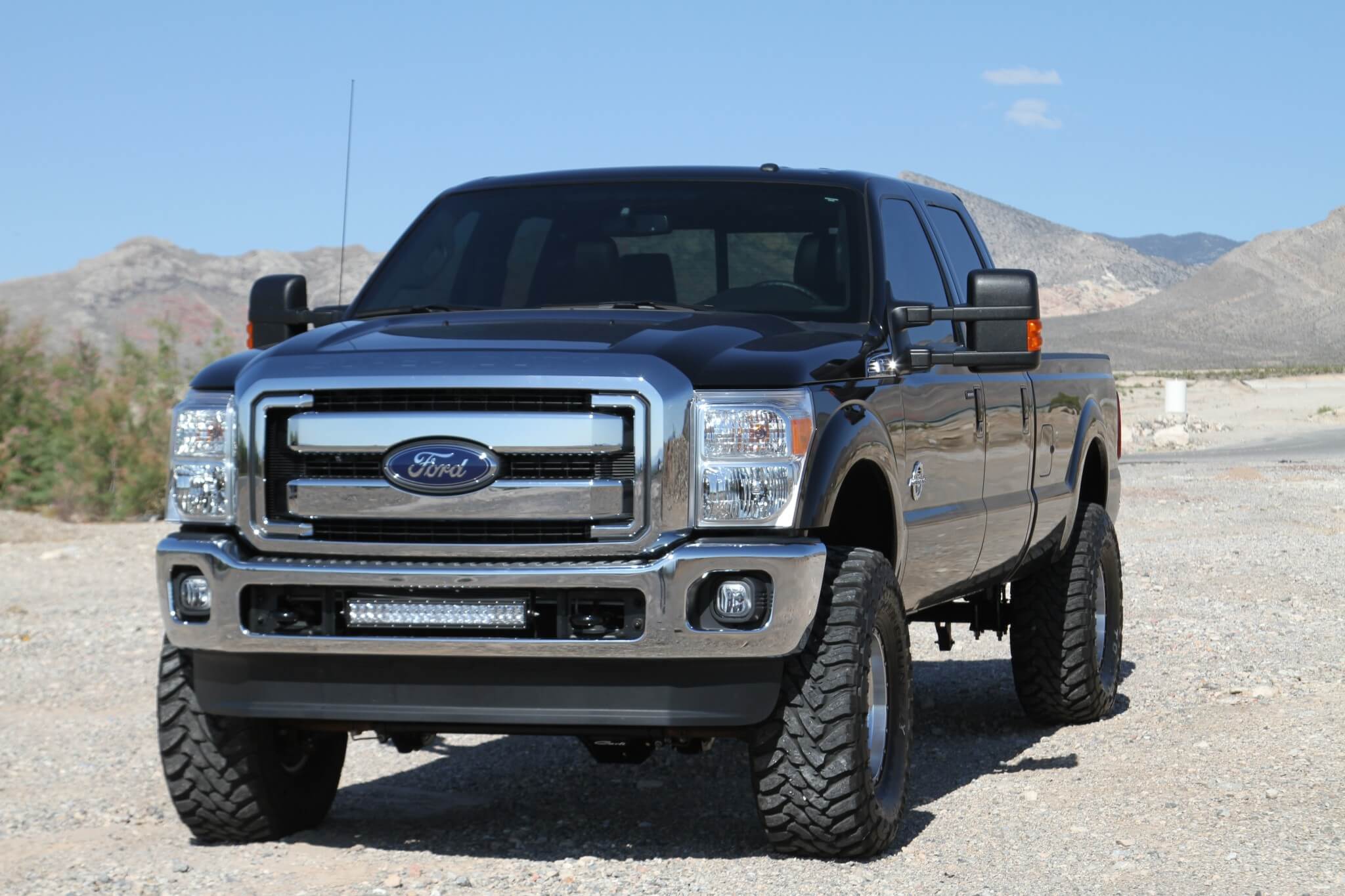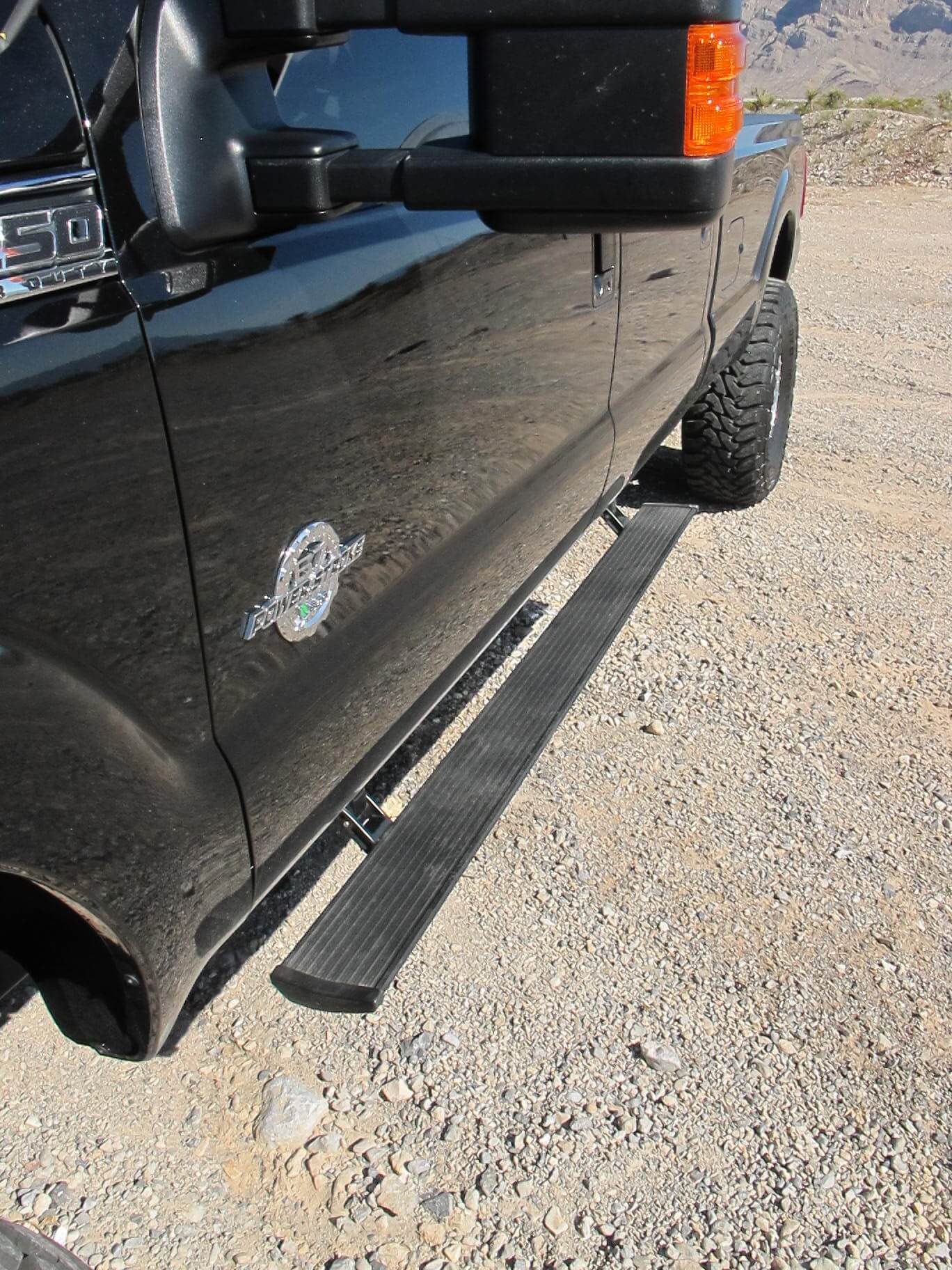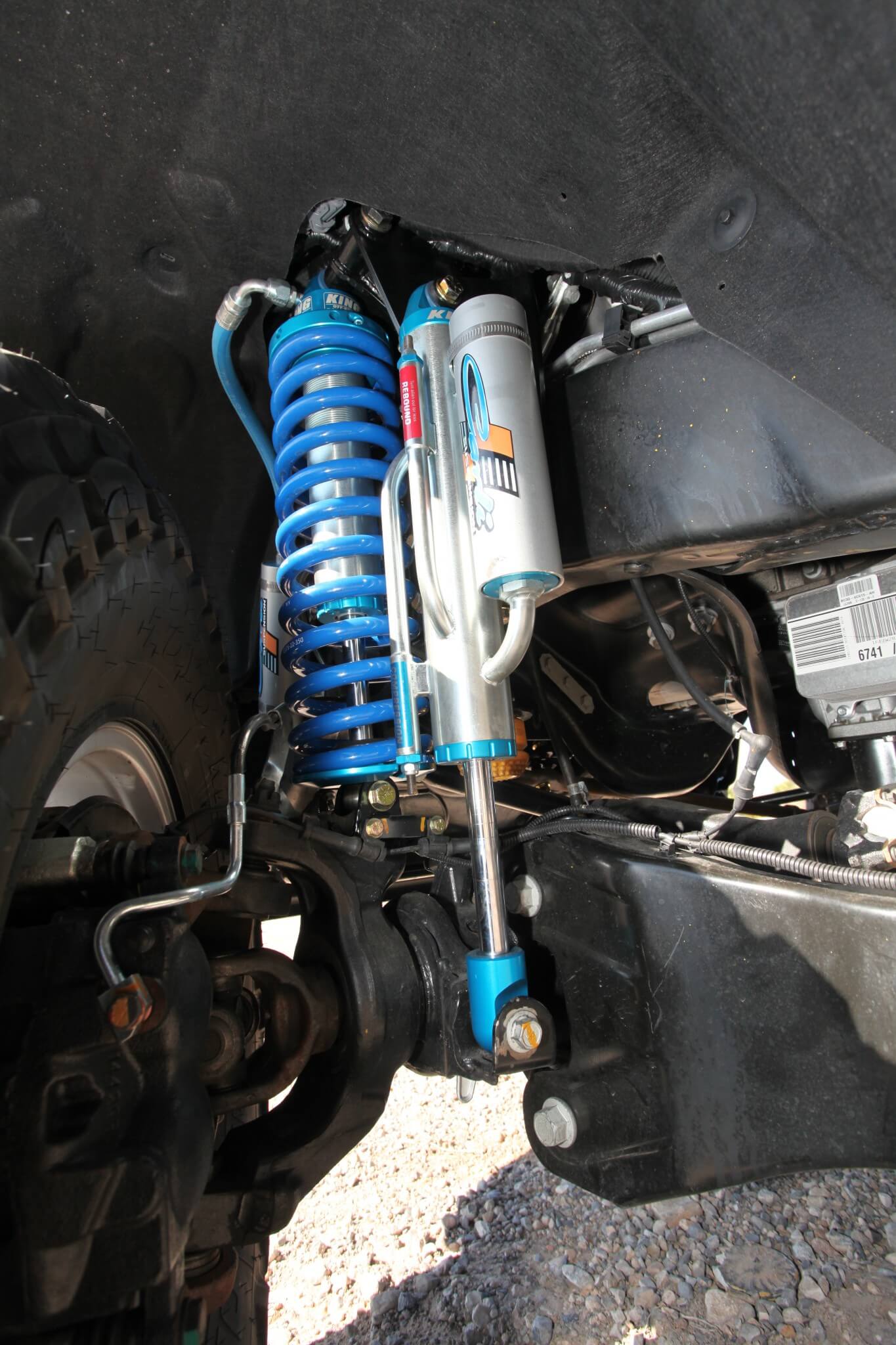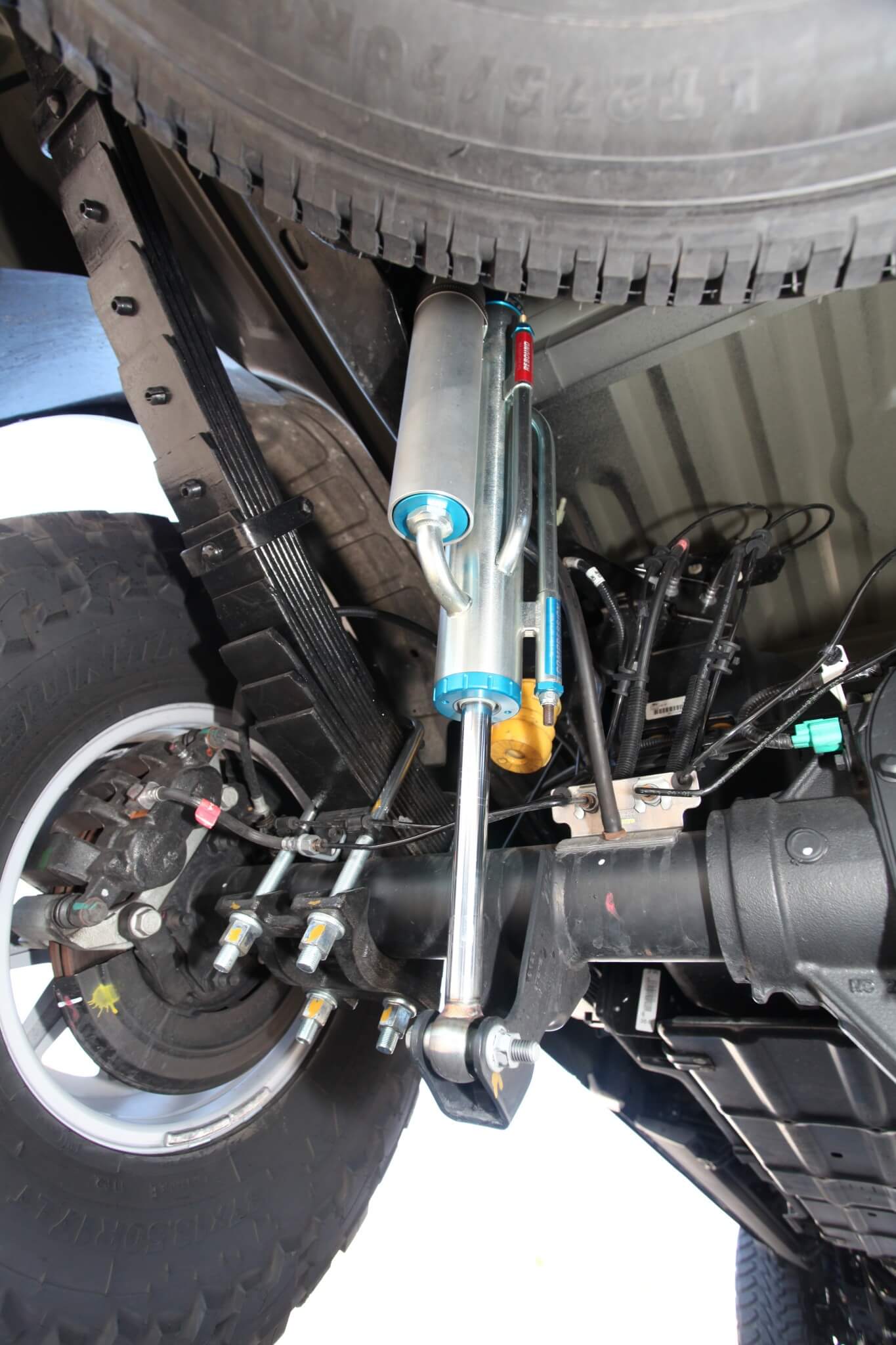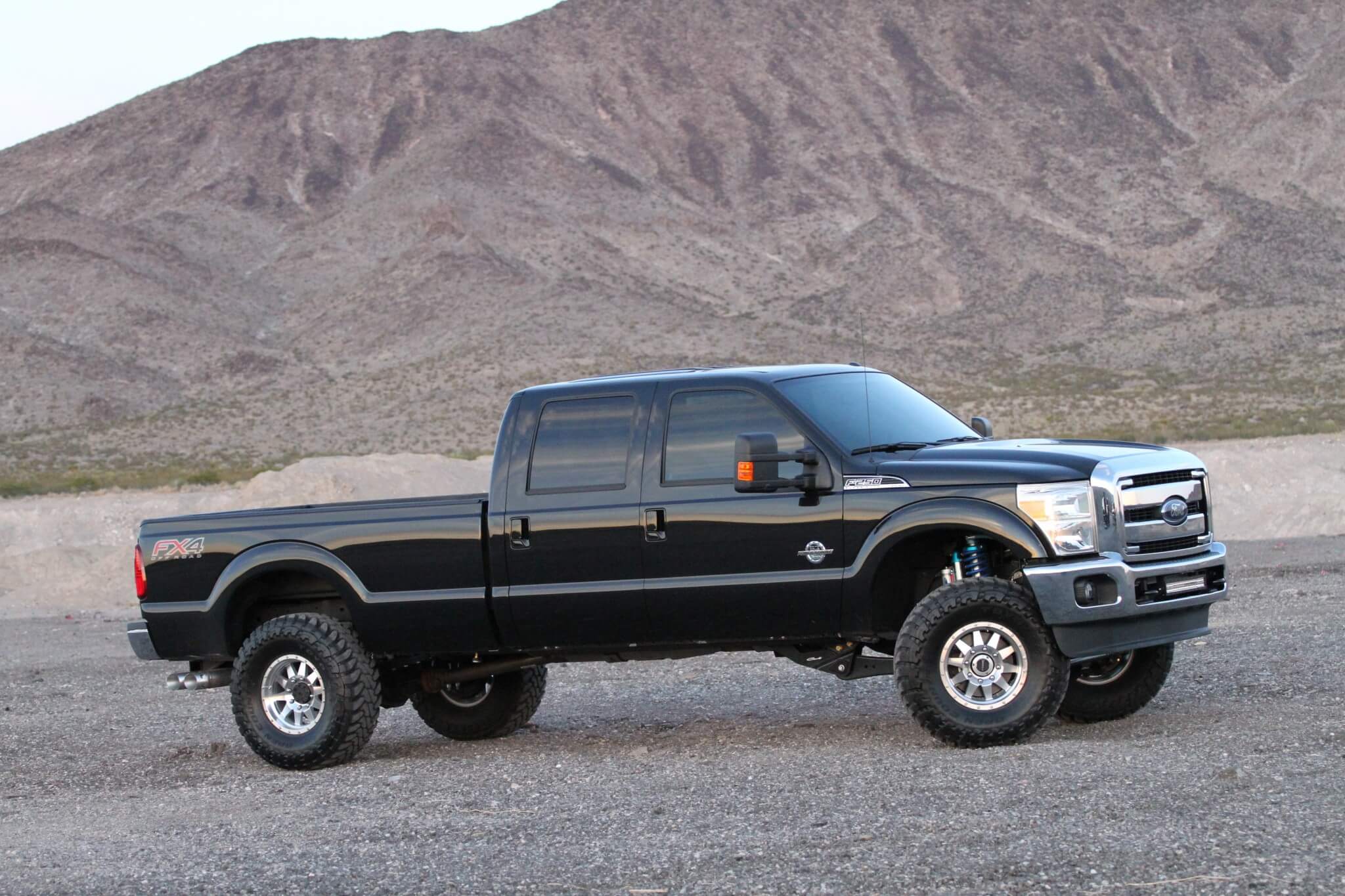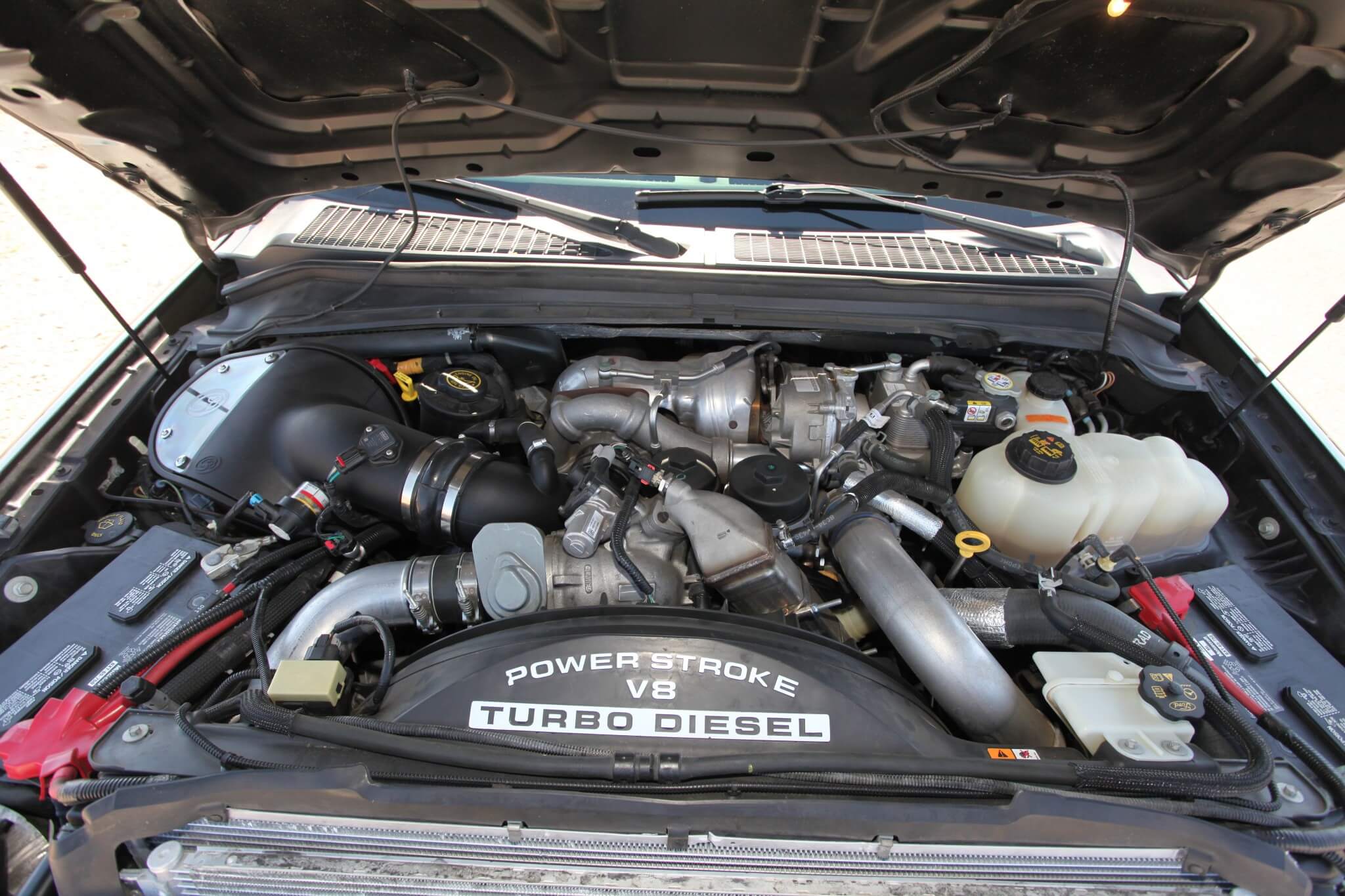 NICK'S FORD
Nick Tobin's 2008 Ford King Ranch F-350 was left mostly stock as of our photo session. The only engine modifications at that time were an S&B cold air intake and an MBRP exhaust tip. An H&S Performance Mini Maxx tuner was installed to improve torque, power and shift points among many other features. Nick took home a trophy from the Las Vegas Diesel Dyno Days event that he attended with his dad. Nick won for most horsepower in his class at 576 hp.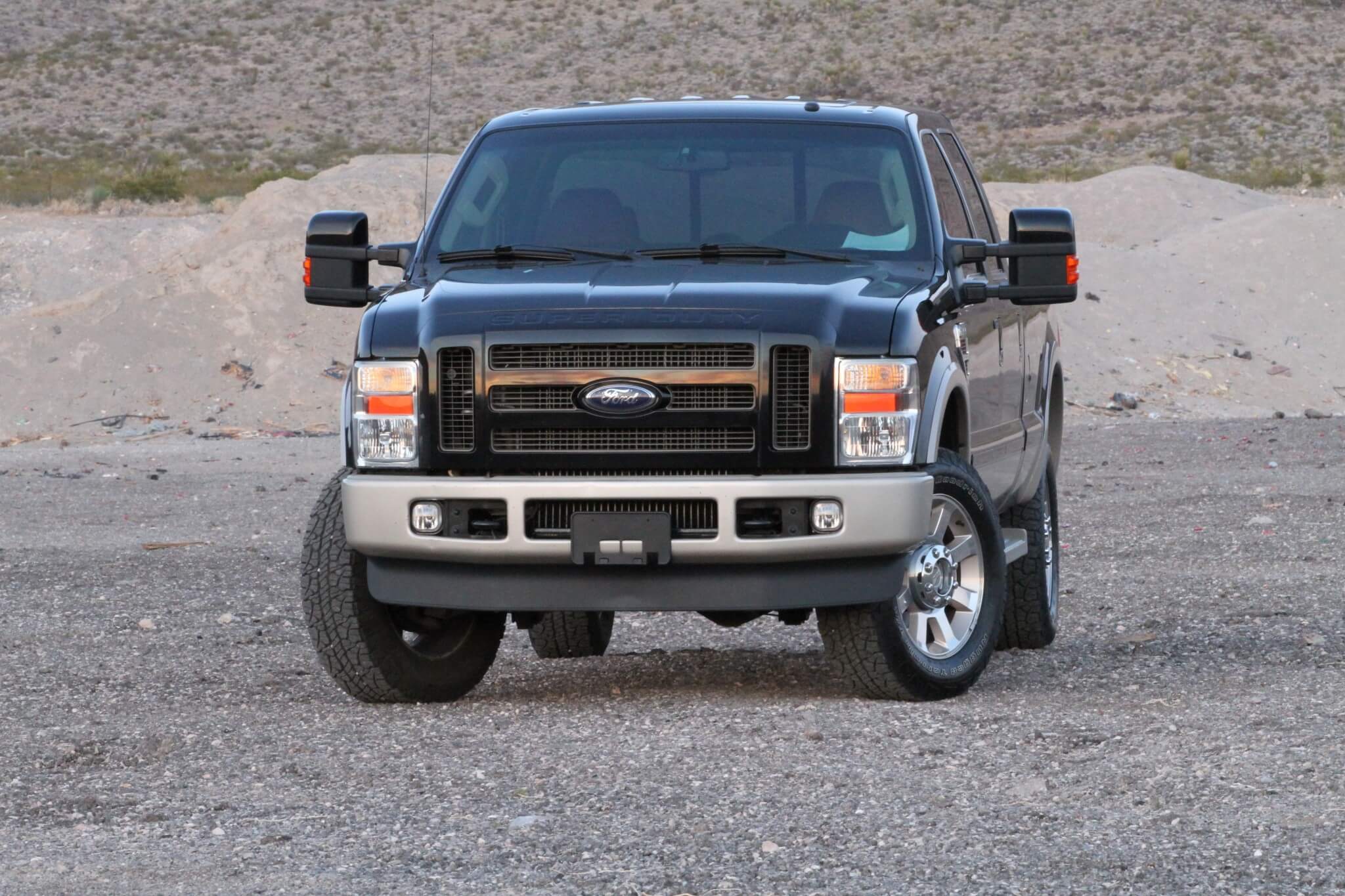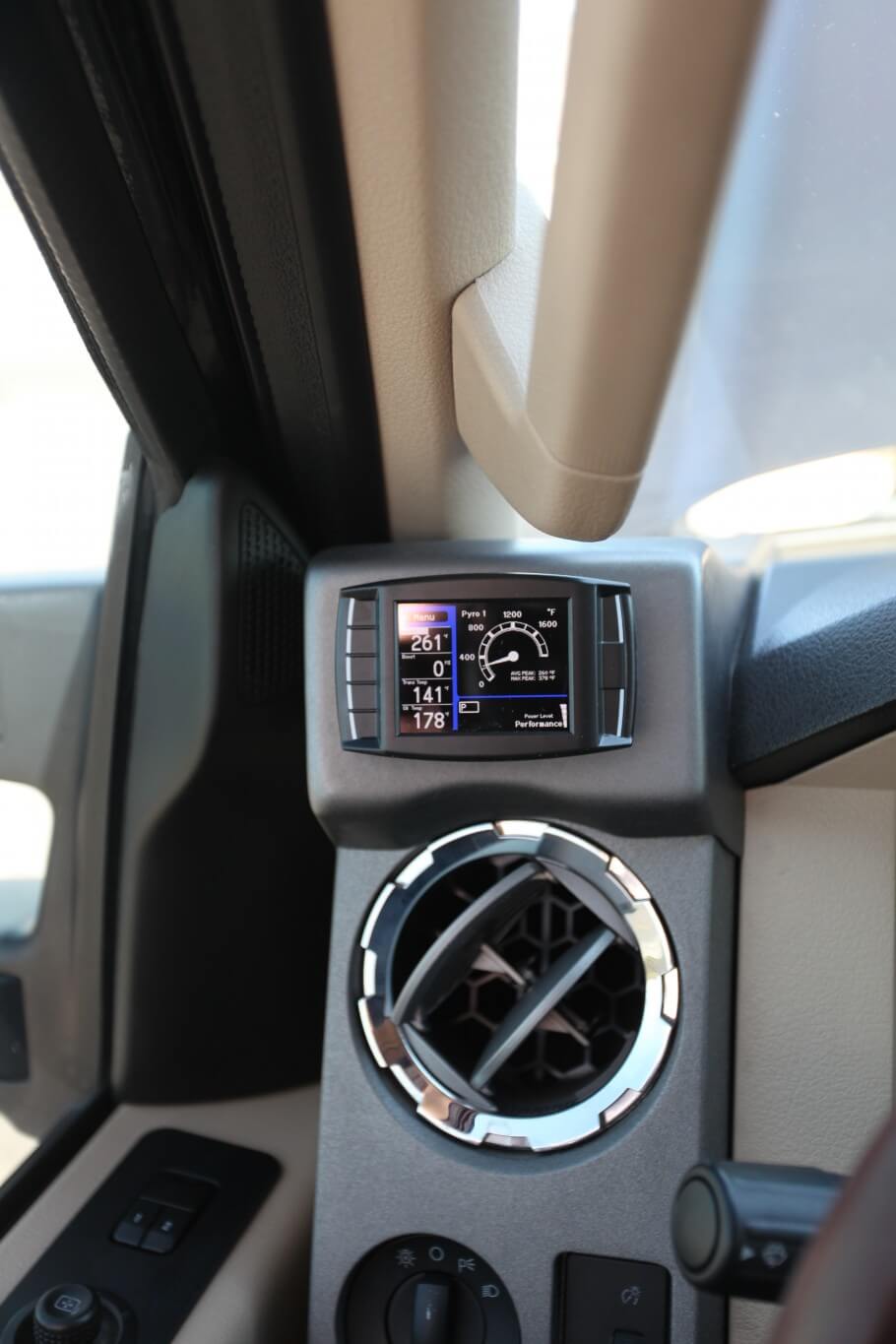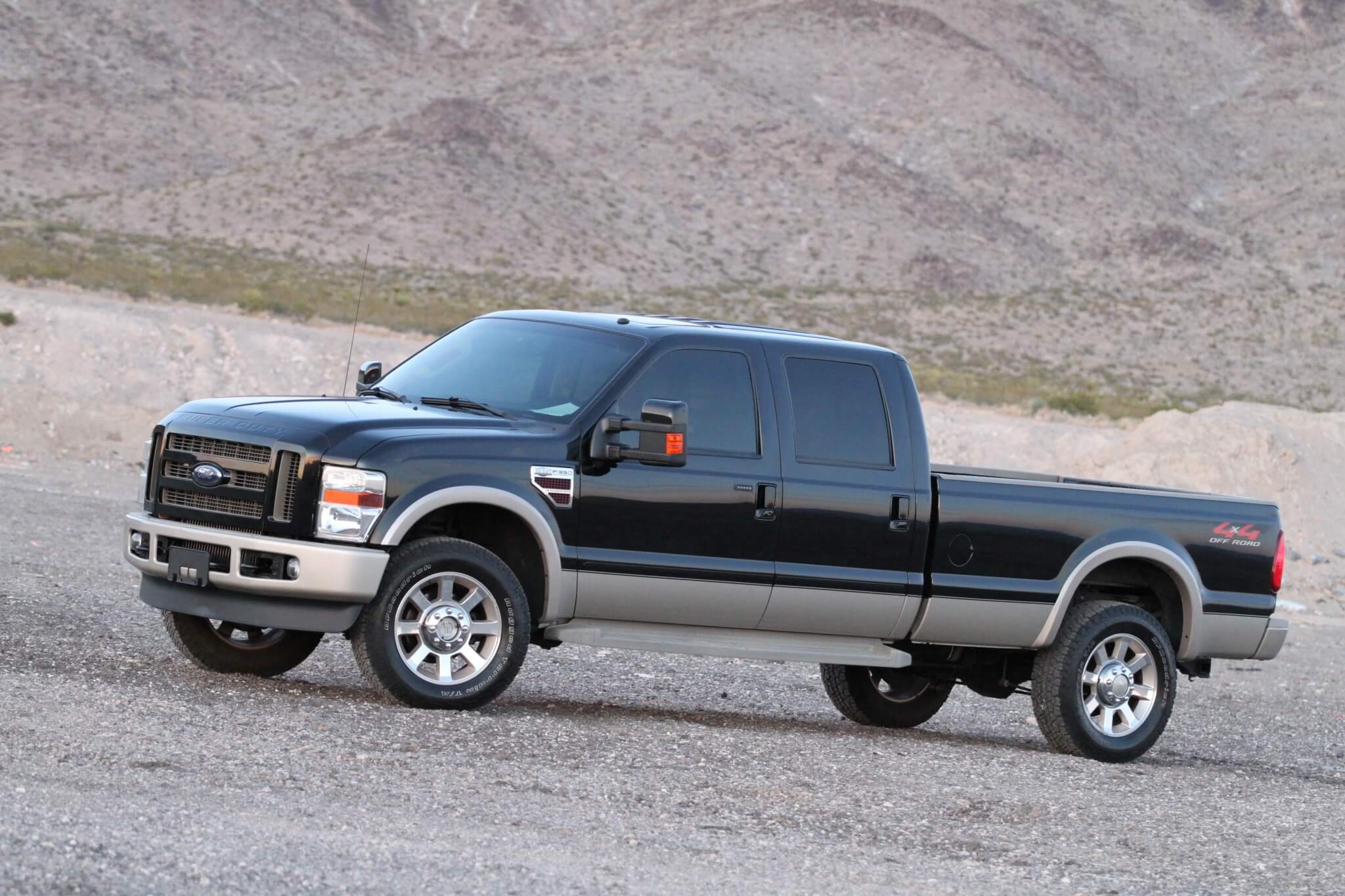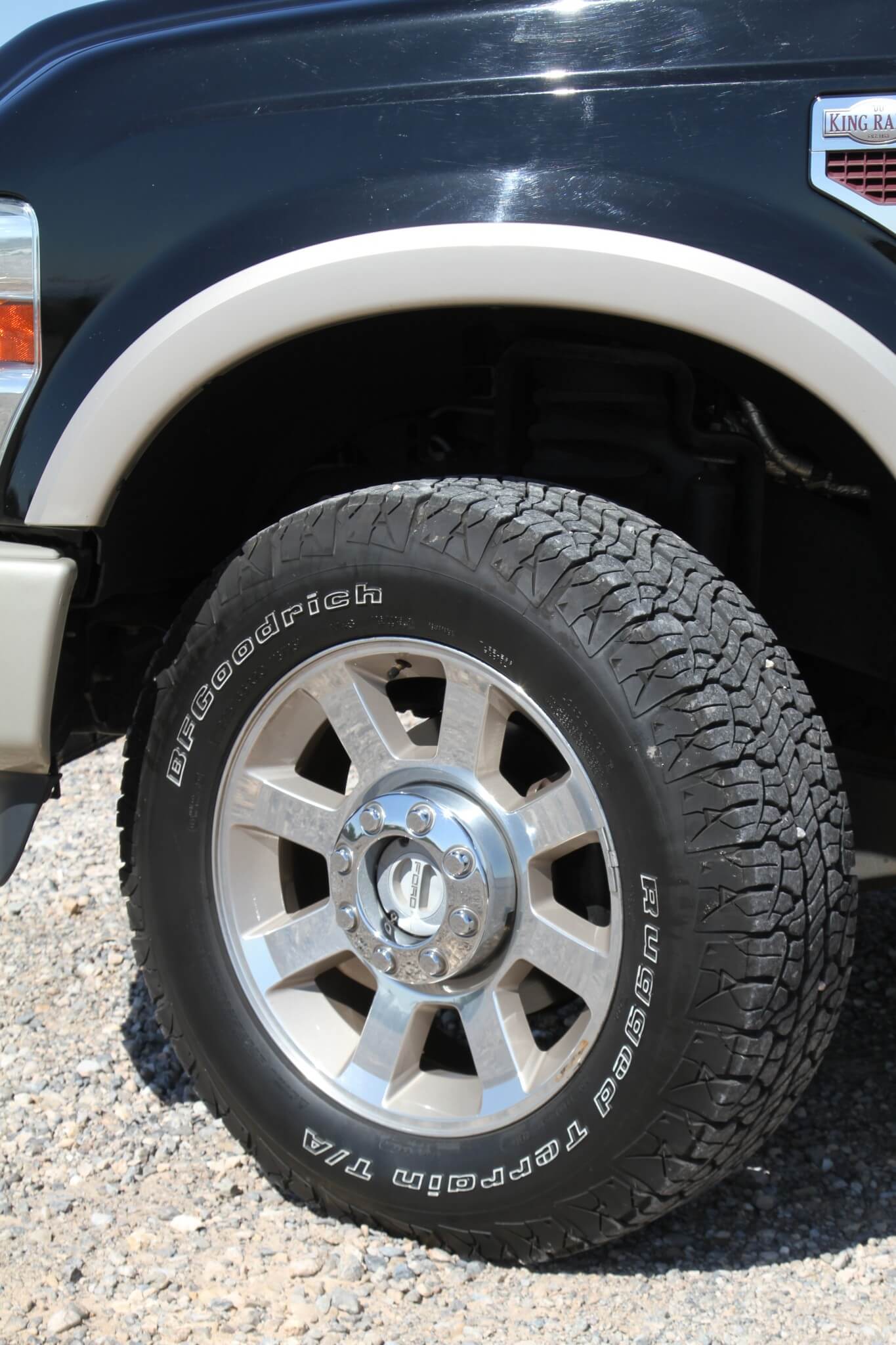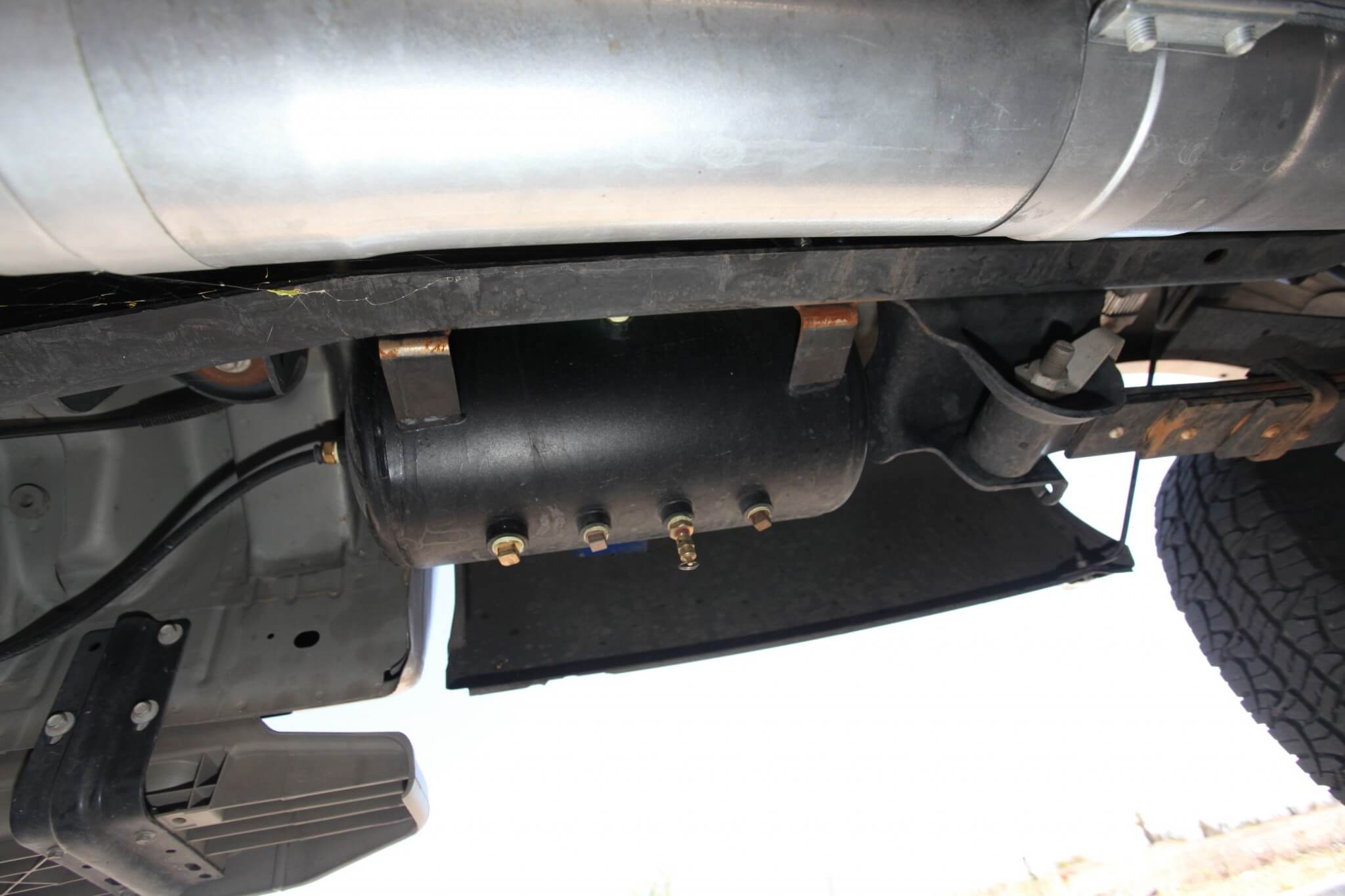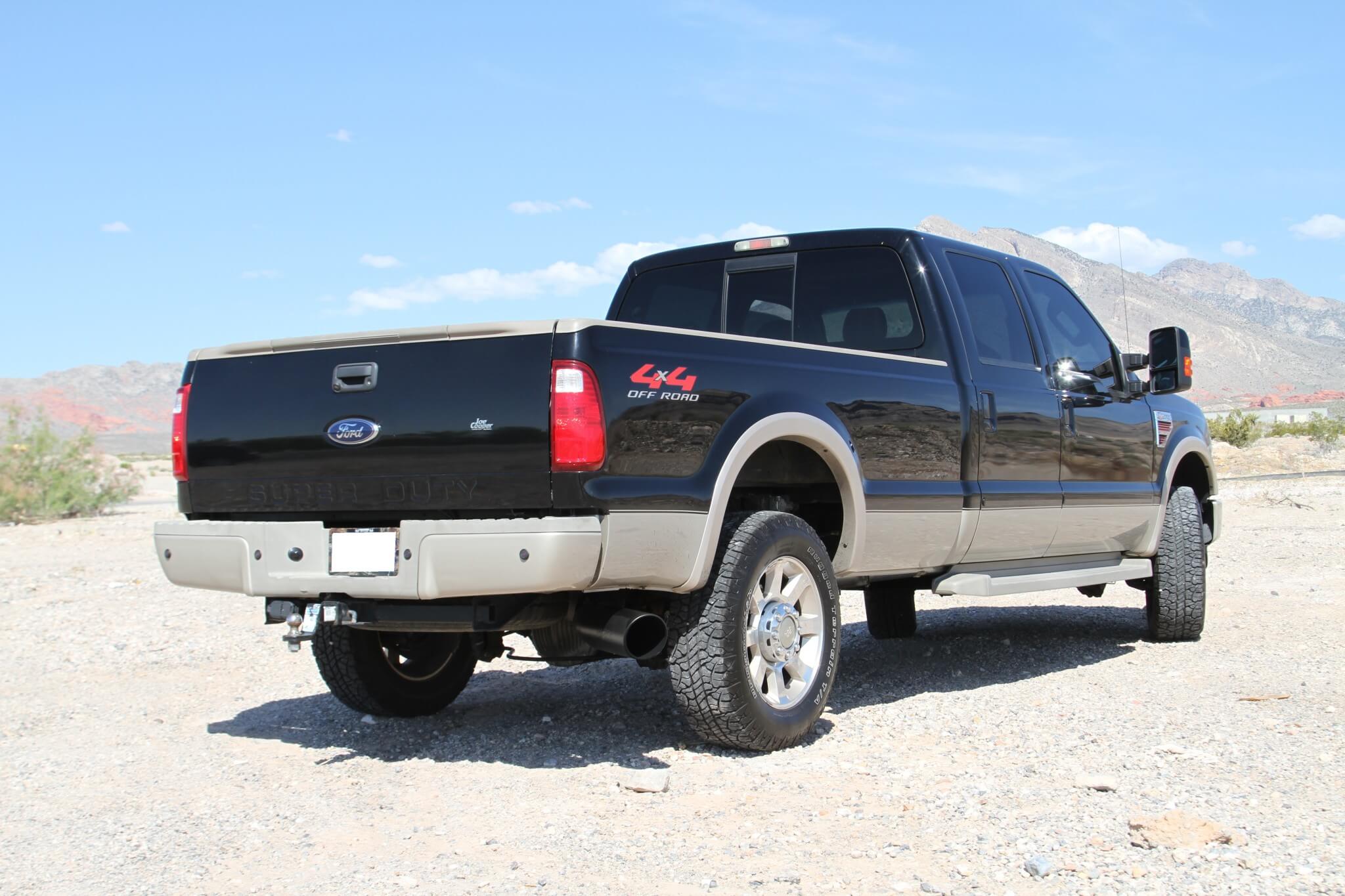 AUTHOR'S NOTE:
Raising children is a lifetime commitment for a parent. Your author, Bob Ryder, and his wife, have raised two sons and are still heavily involved in their lives, 34 and 31 years after they came into this world. Like the Tobins, the Ryders have many fond automotive-based memories and many more to build together. DW