While the brakes on your truck are good from the factory, they often are not great for all of your driving needs. Like all components on a vehicle, your factory brake system is engineered with more than one goal in mind. Your brakes must stop your truck, last a given length of time in service, and not cost overly much for the manufacturer. Stock brakes are fine for stock trucks, working below the max load and/or tow capacity. However, if you plan to routinely use your rig to haul heavy loads, tow big trailers or just drive with a heavy foot from light to light, you've likely noticed a need for increased braking capability.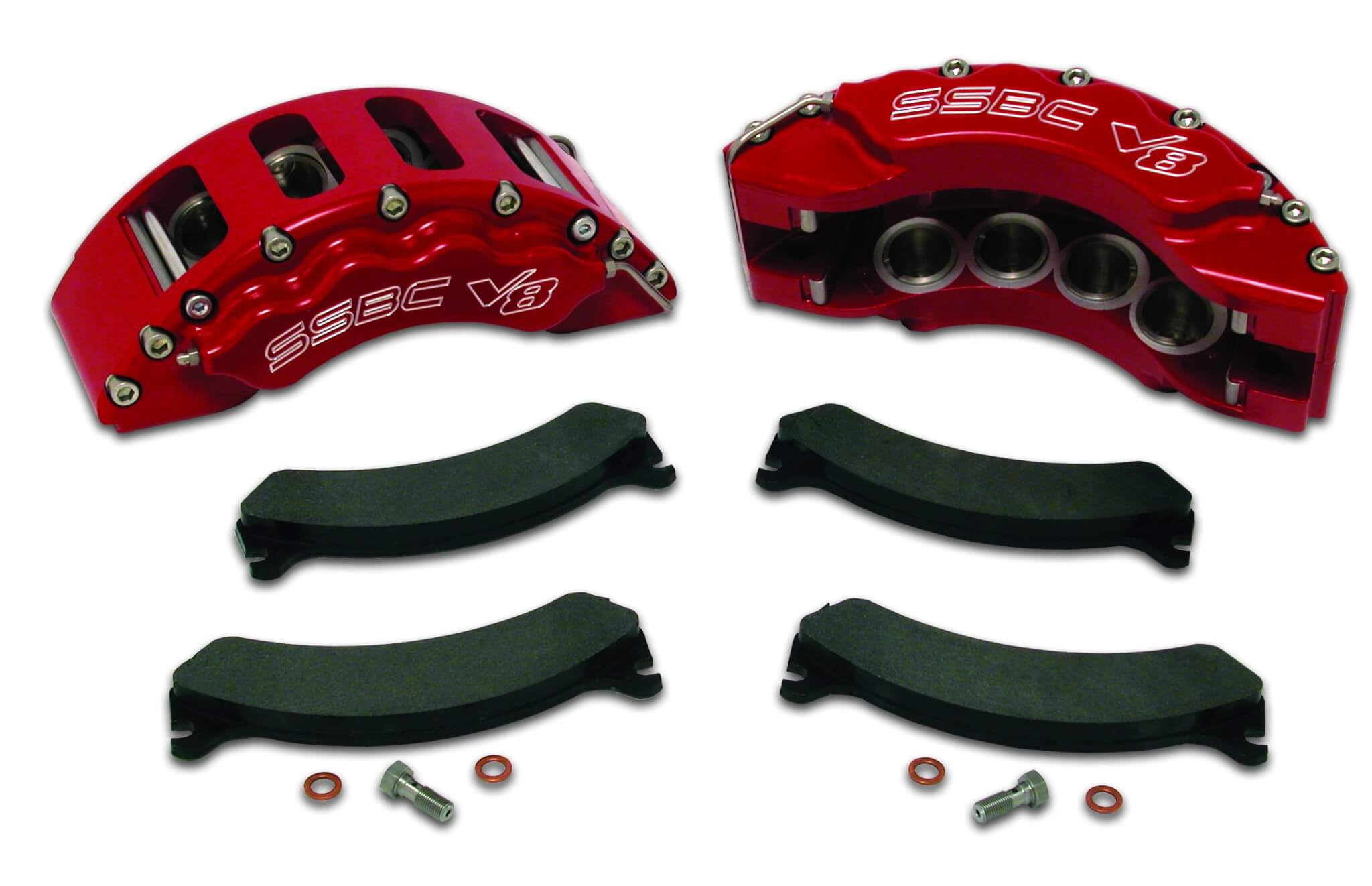 The answer to bigger and better brakes is found in the aftermarket parts realm. Aftermarket companies can and do offer better braking options for a wide variety of trucks and cars. Stainless Steel Brakes is one of the premier makers of aftermarket brake upgrades for a wide range of vehicles. We recently had the chance to follow along on the installation of an SSBC brake upgrade on a 2002 Ford F-350 Super Duty. This workhorse pickup has been used the world over and the owner of this particular truck uses his Super Duty for both work and play. The recent purchase of a large fifth-wheel travel trailer is what brought about the decision to upgrade to better brakes. Without them, he felt that this large trailer might be the tail that wagged the dog. We've been told that after the SSBC upgrade, he wishes the decision to upgrade was made sooner. Stopping in all conditions is now shorter, smoother and more controlled than with the old stock setup at the best of times.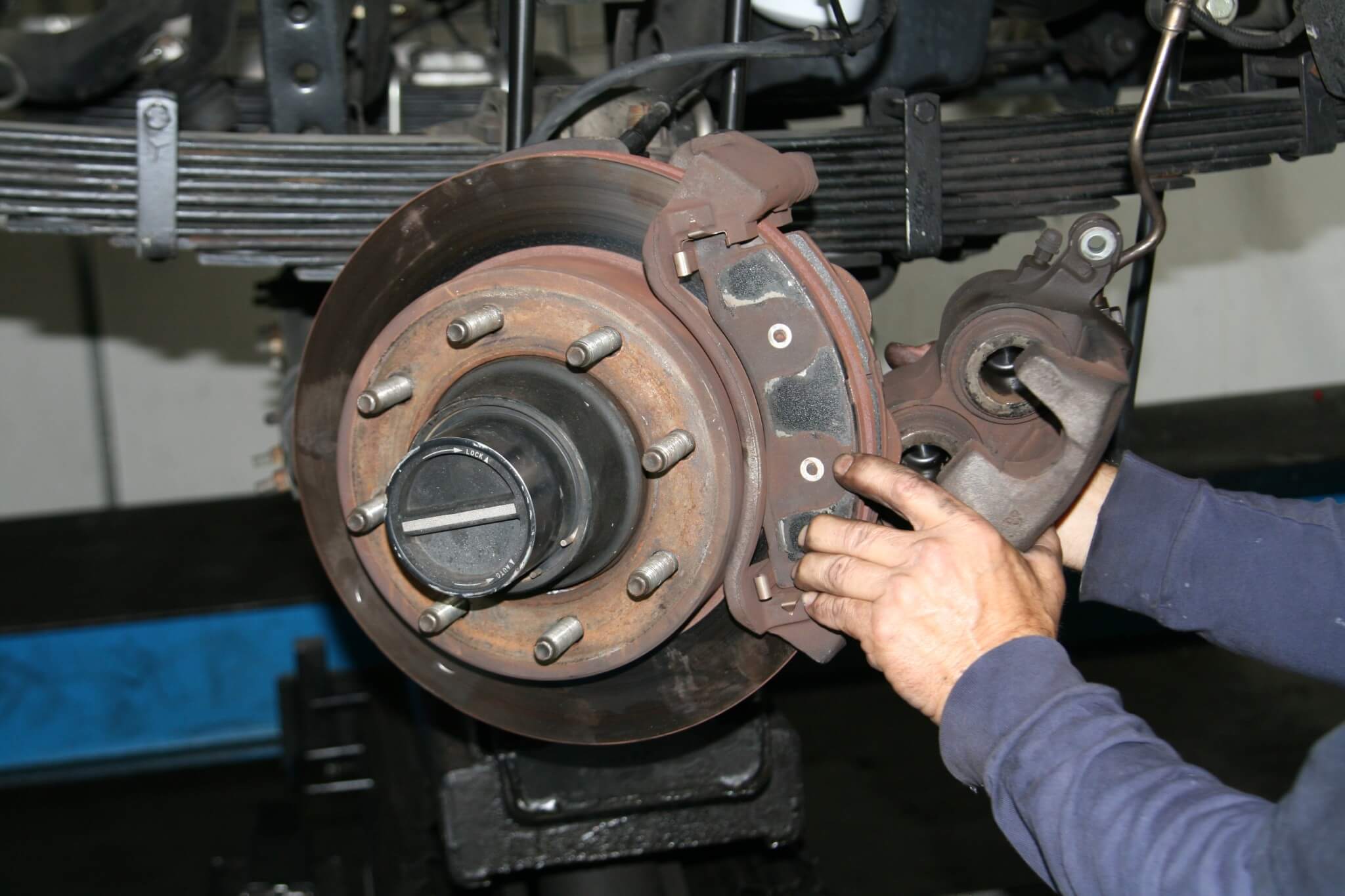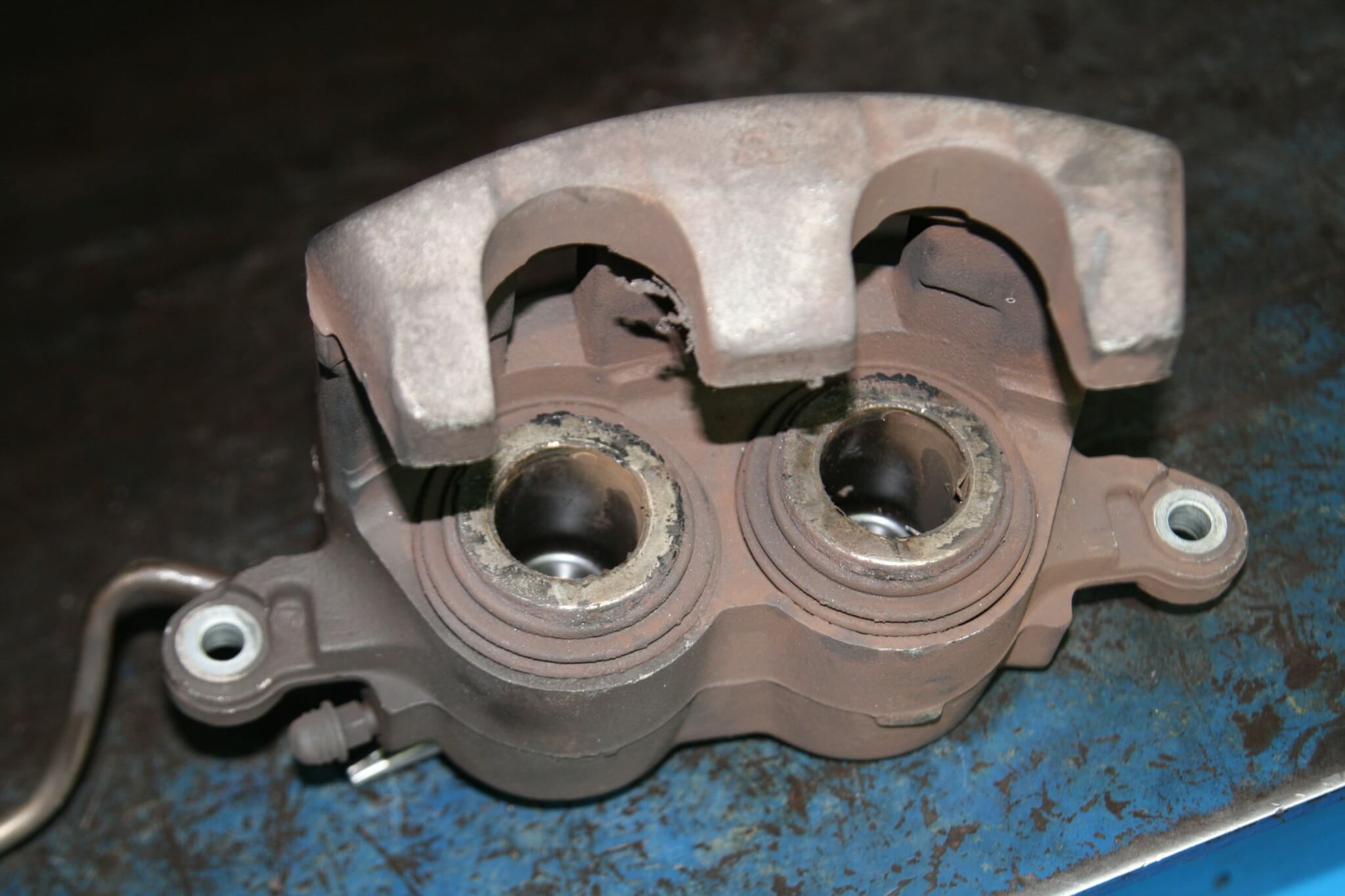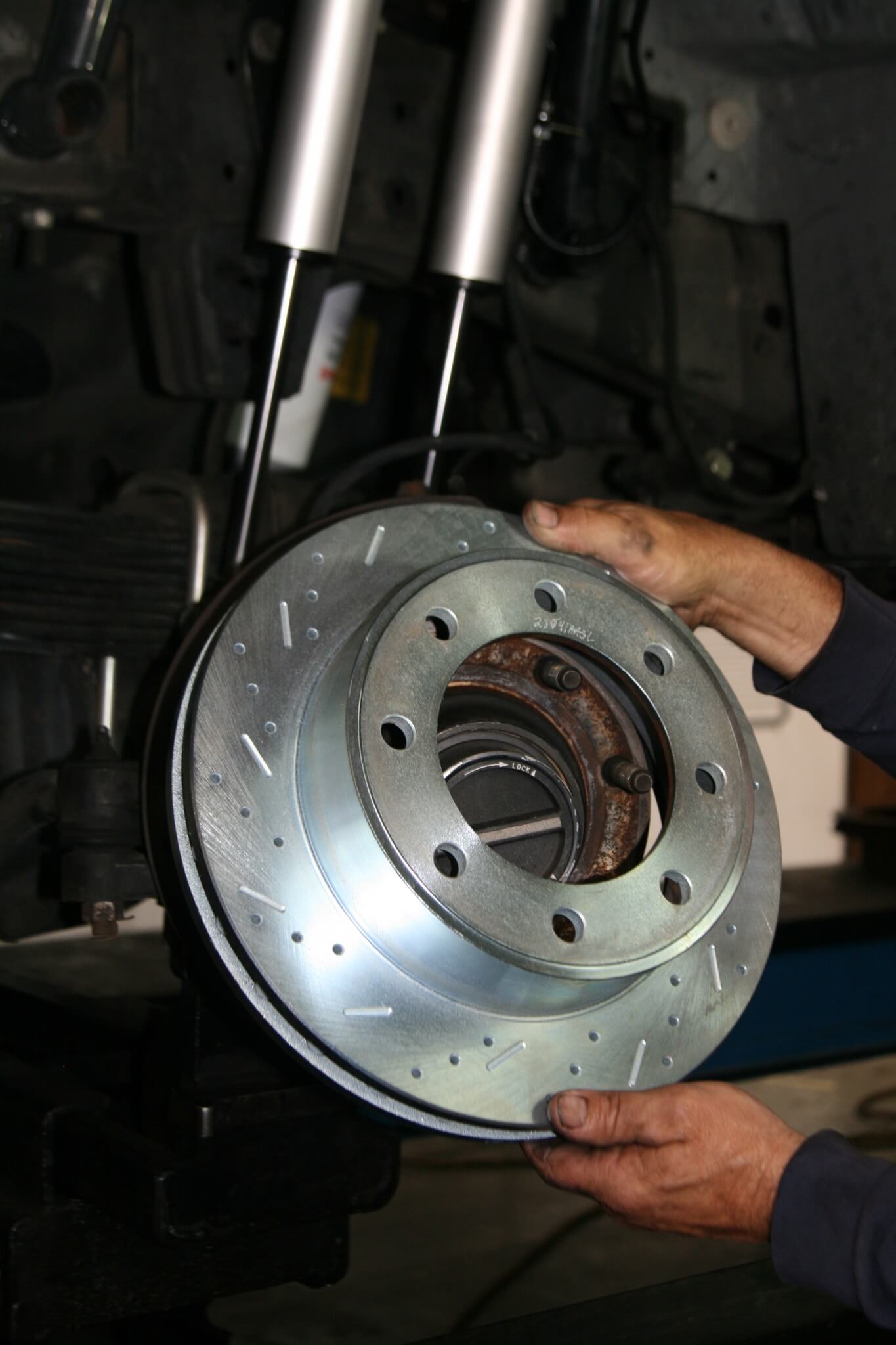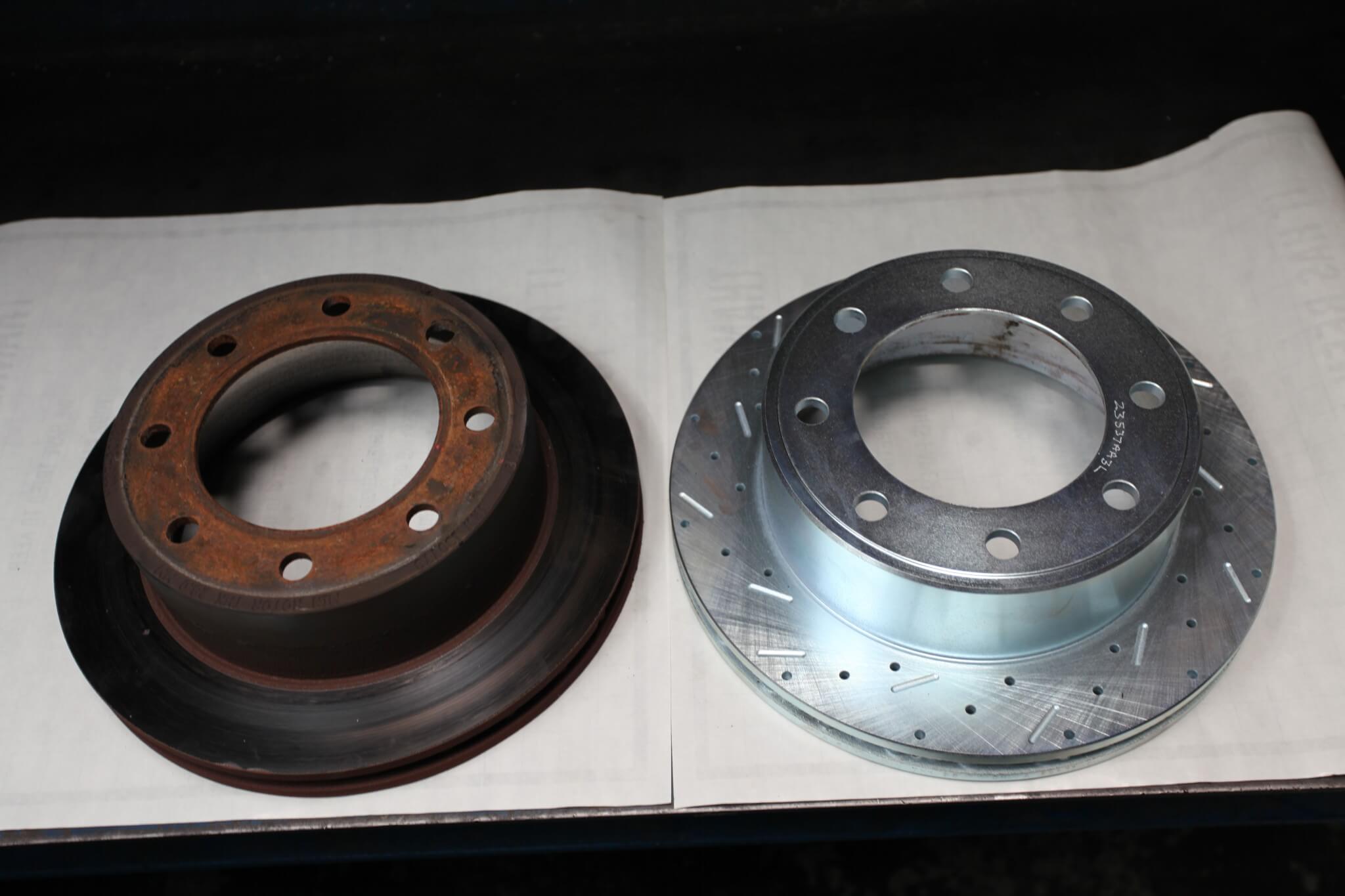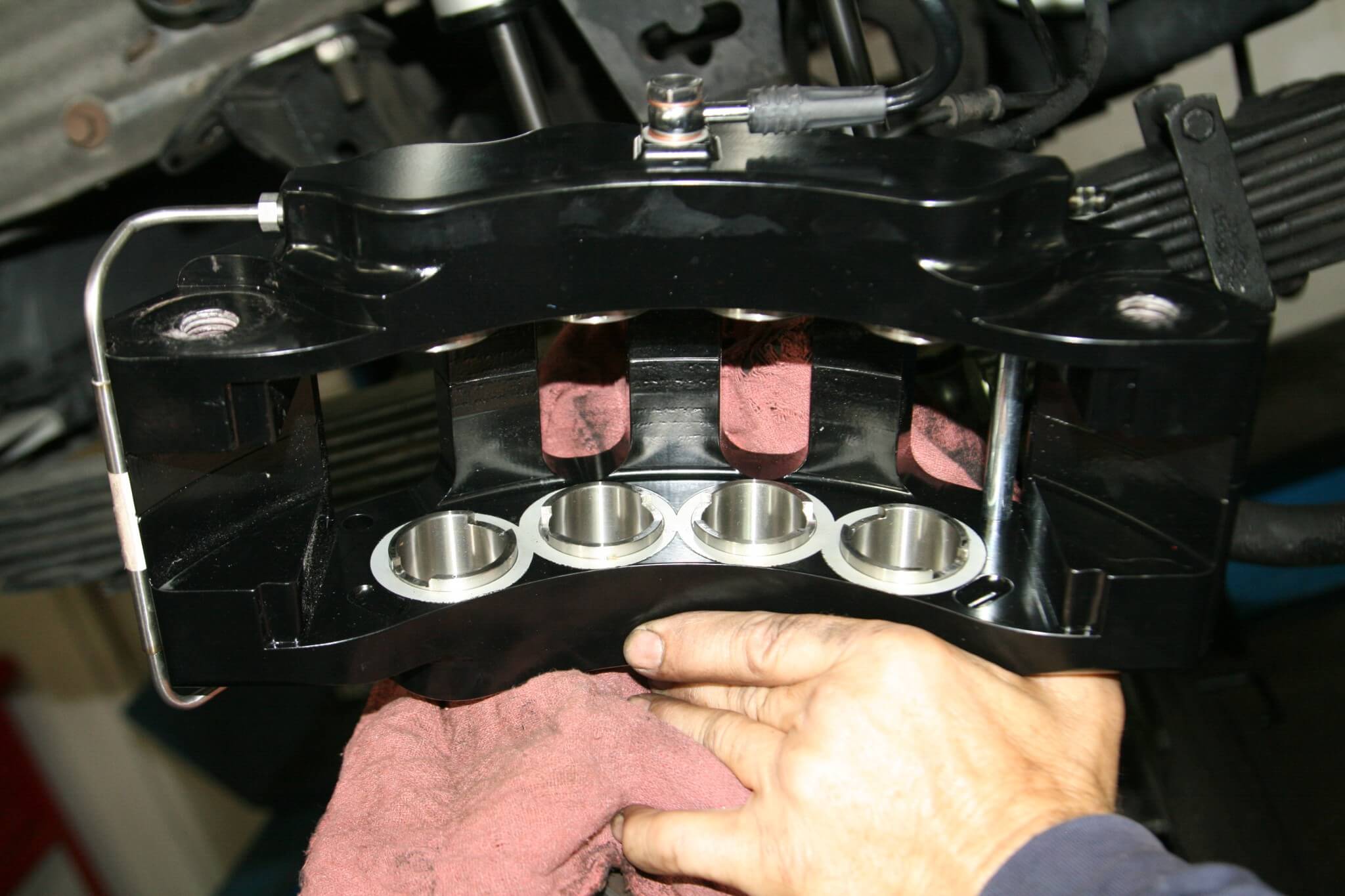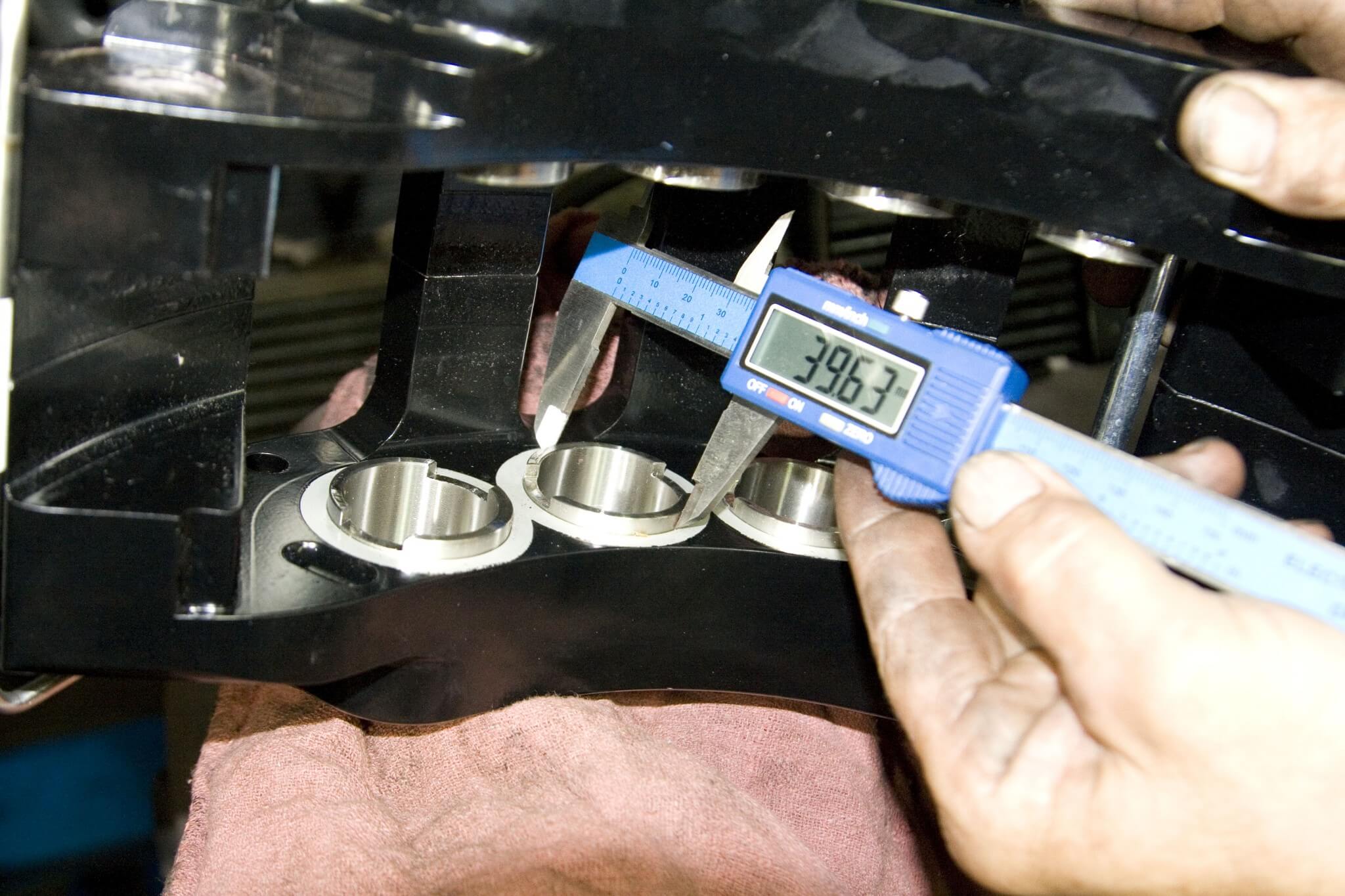 This installation was done at Domestic Diesel in Chino, California. While it's quite simple to install the SSBC brake upgrade kit, the Domestic Diesel crew has a few tips for us to pass on, and if you're not a DIY type, a good local specialty shop is your best option for a custom upgrade. You can bet the corner tire store isn't used to much more than replacing worn-out brake pads.
[divider]BRAKE TRAVEL AND ROTOR DESIGN 101[/divider]
Our SSBC brake upgrade consisted of a V8 Quick Change aluminum caliper kit for the front, along with Big Bite brake pads front and rear. The Quick Change calipers are the fixed-position type, as opposed to the stock floating caliper design. The advantage of the V8 Quick Change is that they have a 50/50 ratio of movement to pressure application versus the OEM caliper ratio of 60/40 or even 70/30. This is simply the amount of pedal travel that's used for caliper and piston travel before engaging the pad and before the pad engages the rotor face, as well as the amount of pedal travel used to apply pad pressure to the rotors. Simply put, more of your pedal travel and foot pressure goes to braking rather than just getting the pads into position before braking begins. The result is a firmer pedal, better brake feel, improved stopping and longer pad life.
The brake rotors installed were Big Bite drilled and slotted units. SSBC also offers rotors that are just slotted. The difference is that the slotted and drilled rotors are better at moving road dirt and the gasses generated from braking friction off the rotor face. This helps with the braking, but the downside is that it removes mass from the rotor. The greater the mass of a rotor, the better it dissipates heat. Interestingly, the amount of carbon in the steel is also in the equation. More carbon means more heat dissipation as well as a longer-wearing rotor and better pad grip
Under very extreme braking conditions, a rotor with slots only offers better braking than a slotted and cross-drilled one. This is due to the slight reduction in mass and the added heat extreme braking imparts to the rotors. In dirt and muck, the slotted and cross-drilled rotor has the upper hand; as they clean better and, with this type of use, usually don't encounter heavy brake action. They look cooler too. Note: SSBC is developing a new high-carbon brake rotor for their line. It should be available later this year. DW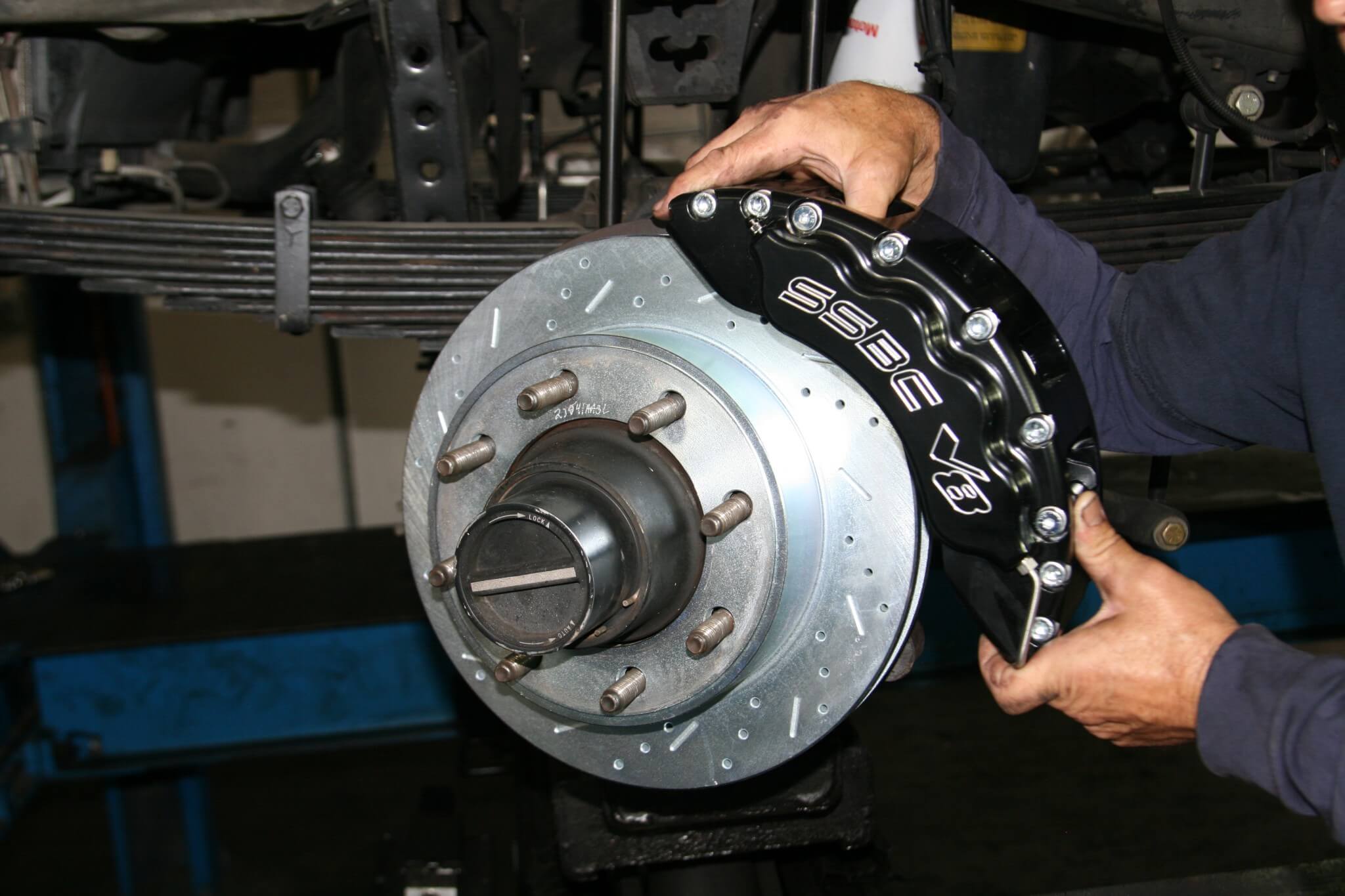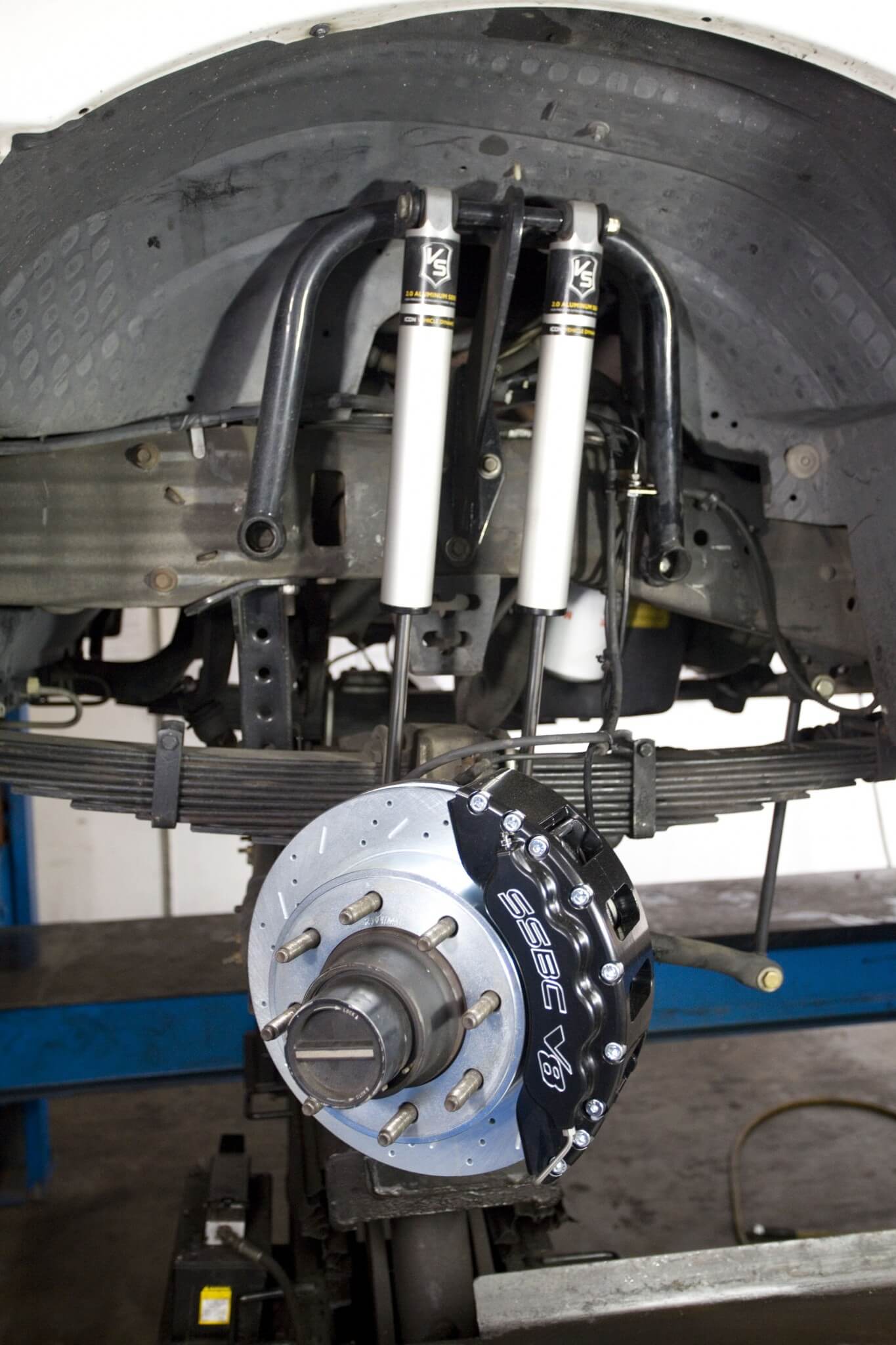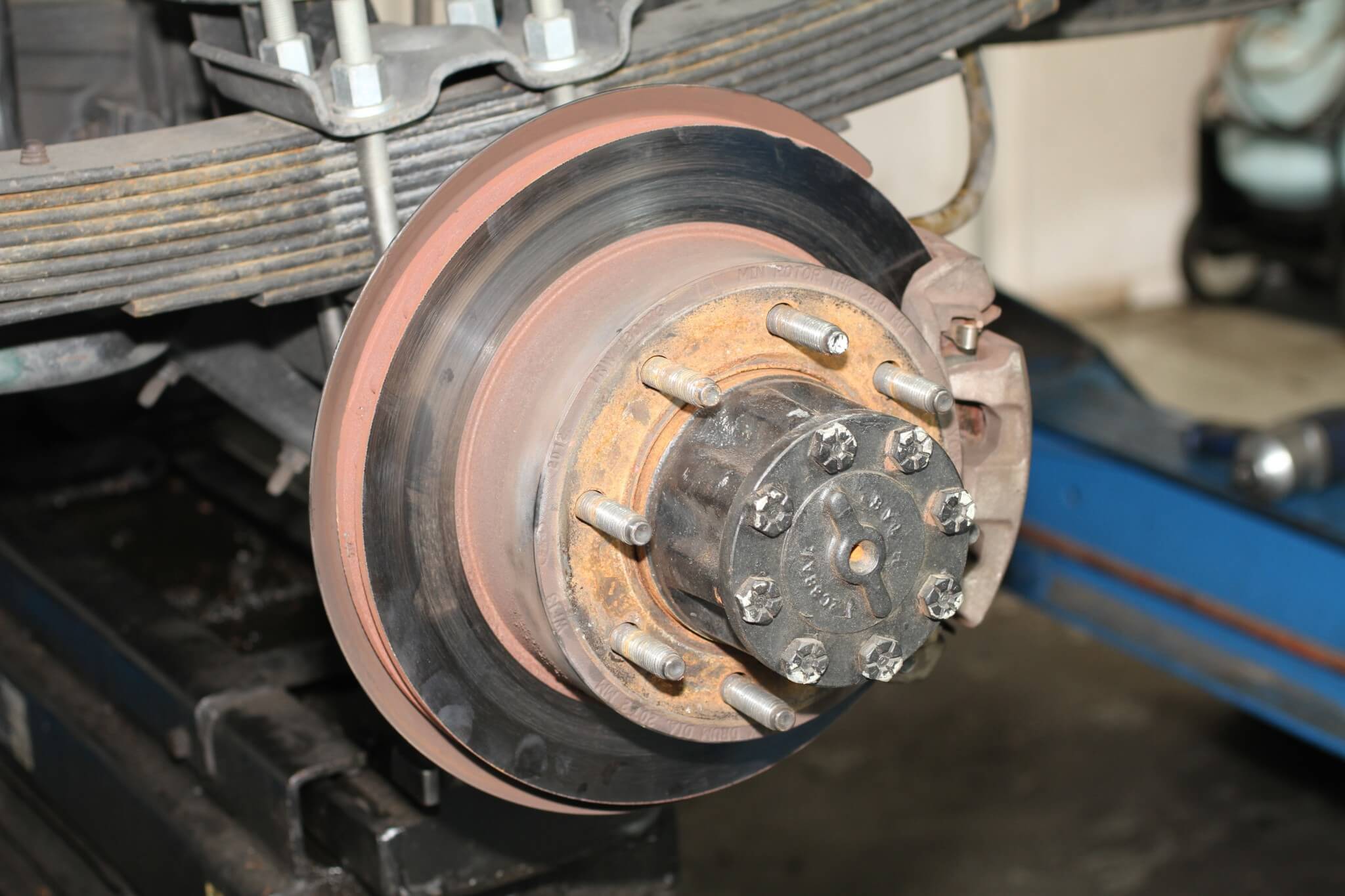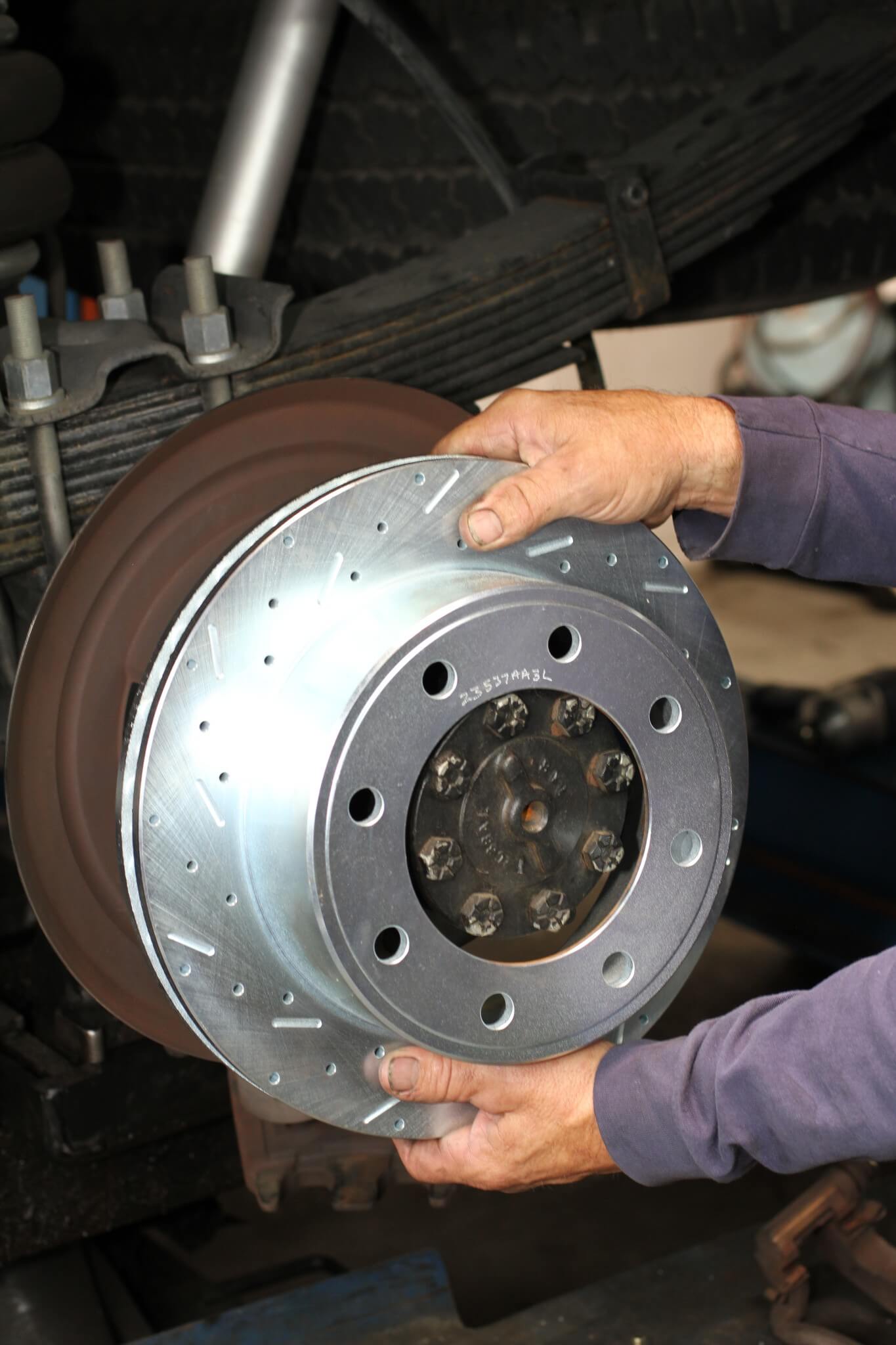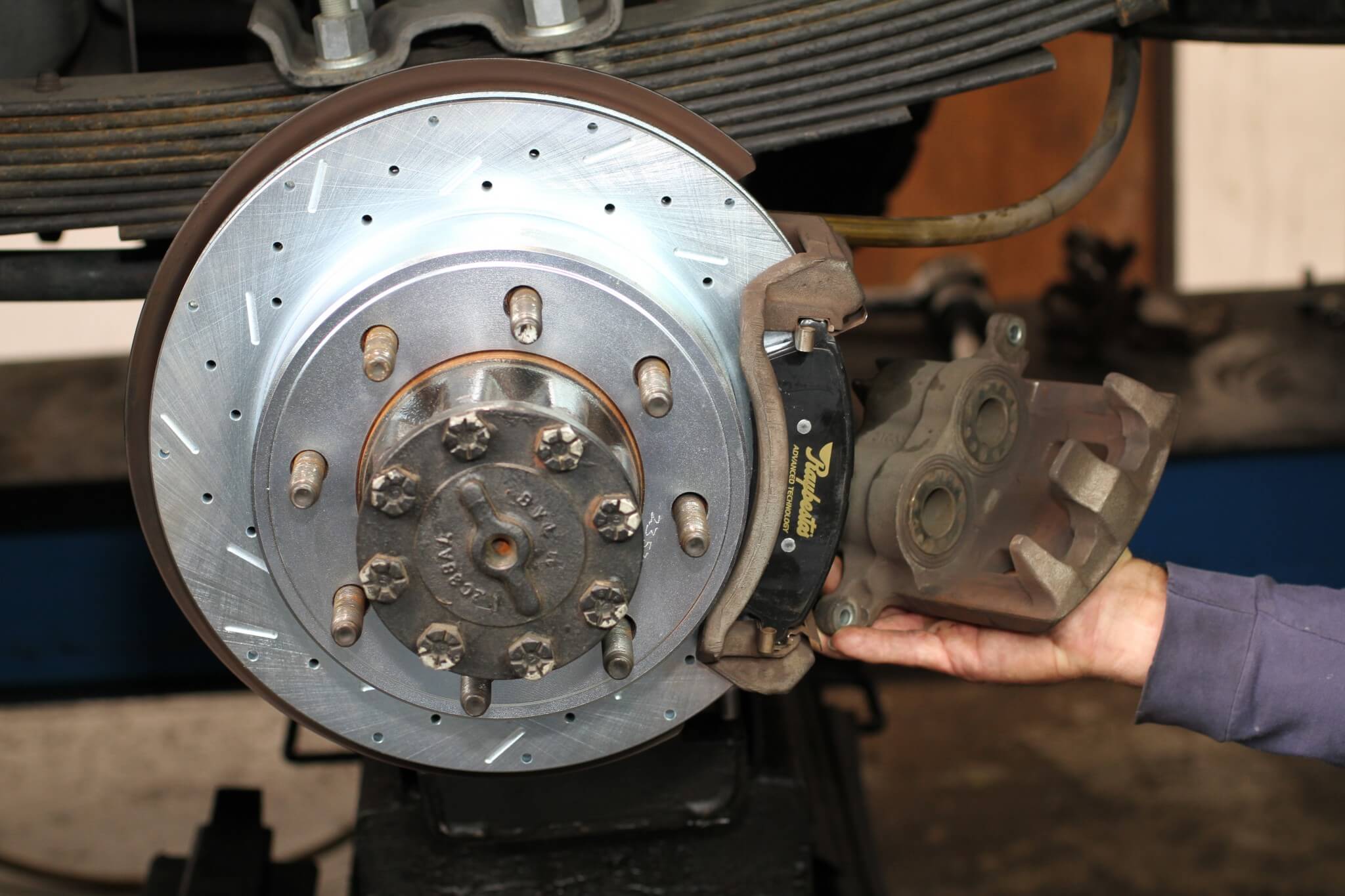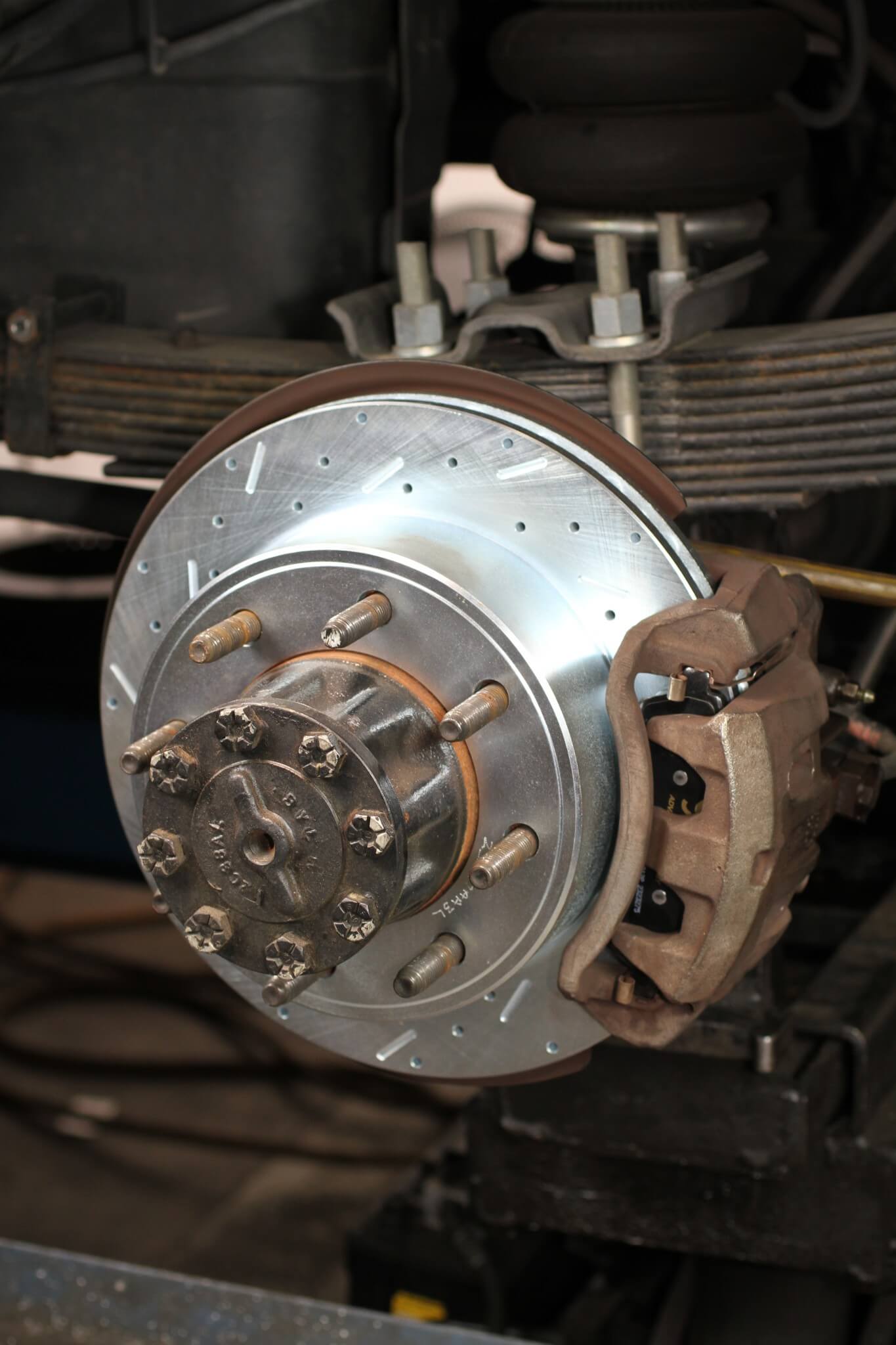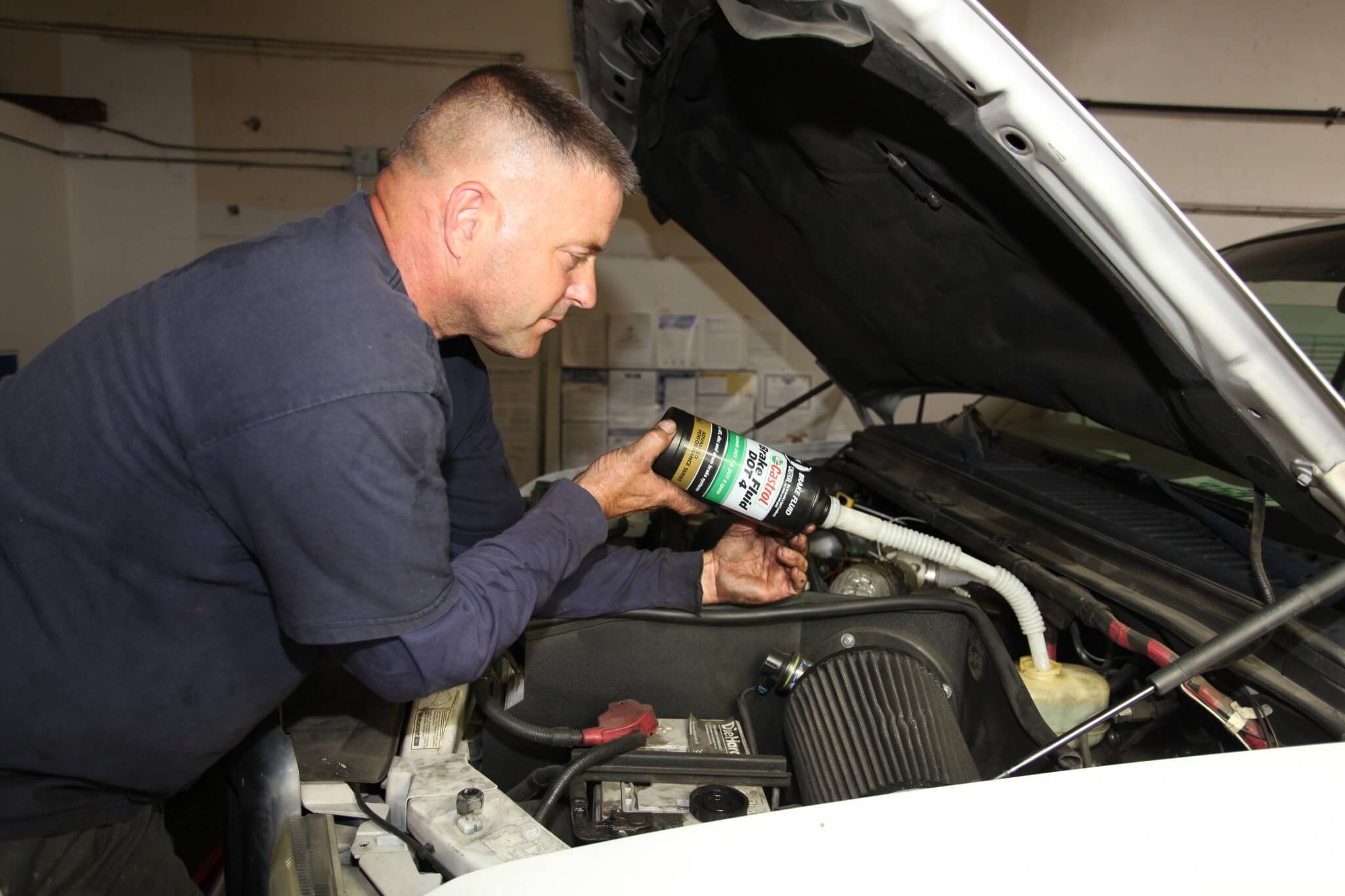 SOURCES:
Stainless Steel Brakes Corporation
800.448.7722
Domestic Diesel
909.627.0500
G&J Aircraft Surplus
909.986.6534