Your boss may not appreciate you wandering about online while you should be working, but when you come across a diesel pickup Land Cruiser, you can always answer "research" when they ask what you're doing. And that's %%page%%
SORTING OUT LAND CRUISERS
With so many Land Cruisers built since 1951 and sold around the world, sorting out model history becomes as complicated as a modern engine compartment. We've done what we can, but if you have more information, we'd love to hear about it.
Toyota test driver named Ichiro Taira piloted a BJ to the number six check point on Mt. Fuji, higher than anyone else had driven. That led to the BJ being named the patrol car for the National Police Agency.
To decipher the model codes of a Land Cruiser, the first letter indicates the engine series. The second letter indicates the overall vehicle series. J stood for "Jeep" because the original Land Cruiser was a knock-off of the Willys Jeep. The number is the vehicle model and any letter after that is a footnote generally indicating the body style. This system works generally well for identifying any Land Cruiser other than the original prototype.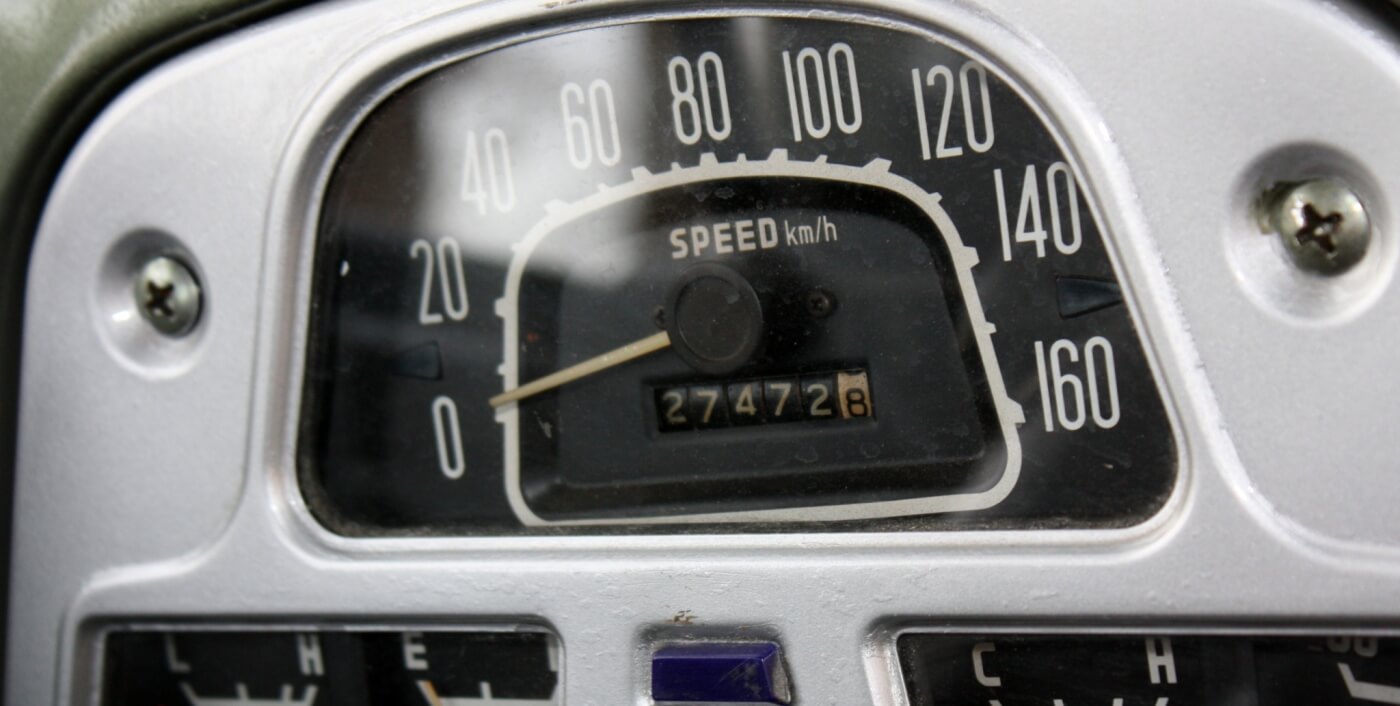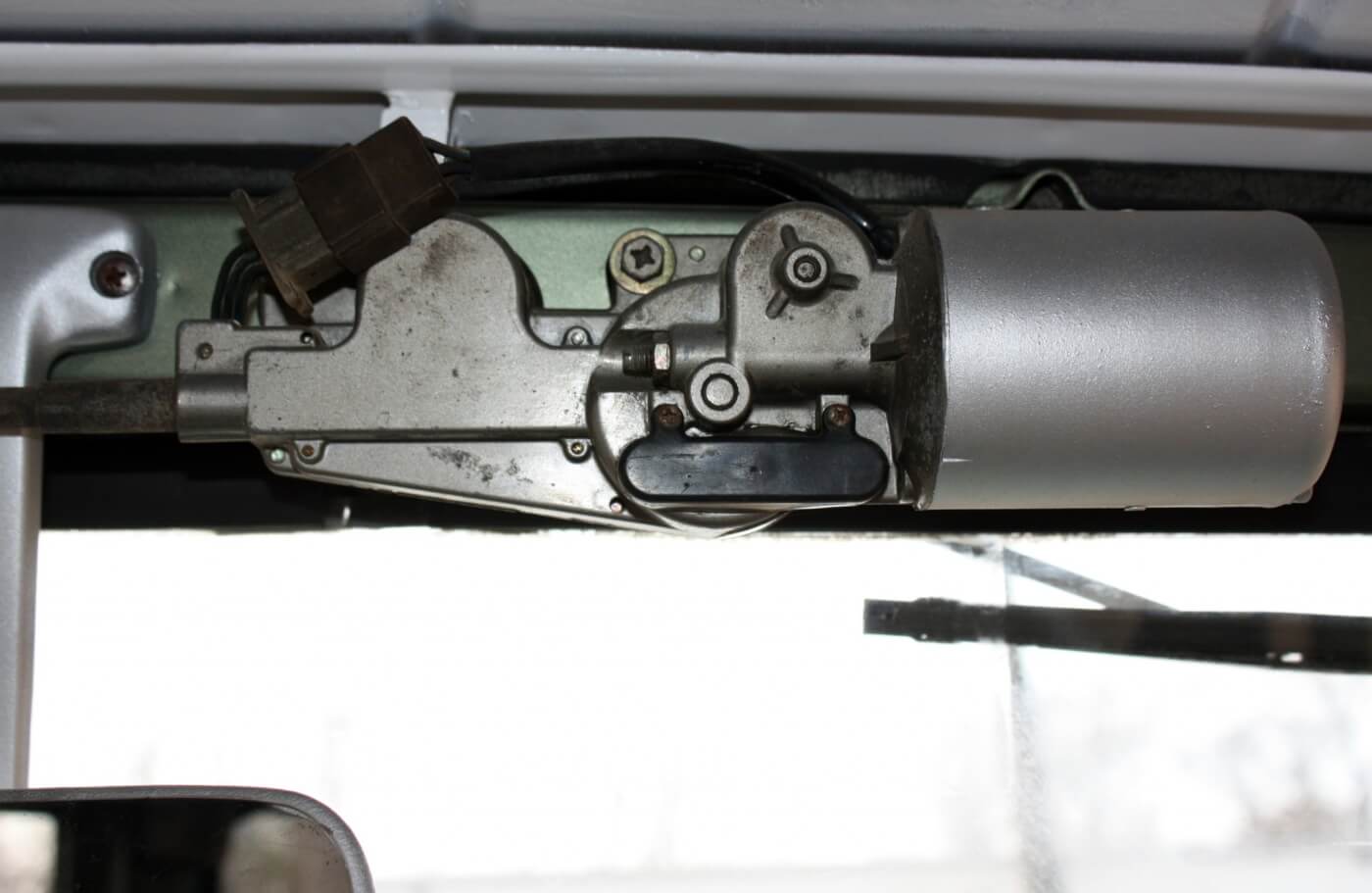 In 1950 the Korean War began and Japan became a supply base because there was still a sizable influence after World War II. Although Americans had plenty of hardware, they and the Japanese would both need a good supplier, so Toyota completed a prototype 4WD in early 1951, based on a 1-ton truck chassis and powered by a B-series 3.4-liter inline-six gasoline engine. Since the U.S. military had made the Jeep popular there, it was called the Toyota Jeep and carried the designator BJ for B engine, Jeep model.
The National Police reserves chose the Willys Jeep over the BJ, so later that year a Toyota test driver named Ichiro Taira piloted a BJ to the number six checkpoint on Mt. Fuji, higher than anyone else had driven. That led to the BJ being named the patrol car for the National Police Agency.
Regular production began two years later in 1953, with nearly 300 BJ cruisers built the first year. In 1954 the Willys company made claims of trademark violations by Toyota, so the vehicle was renamed the Land Cruiser. That initial BJ series was the last time B indicated a gasoline engine. Since then, a gasoline six-cylinder engine has been labeled as an F engine.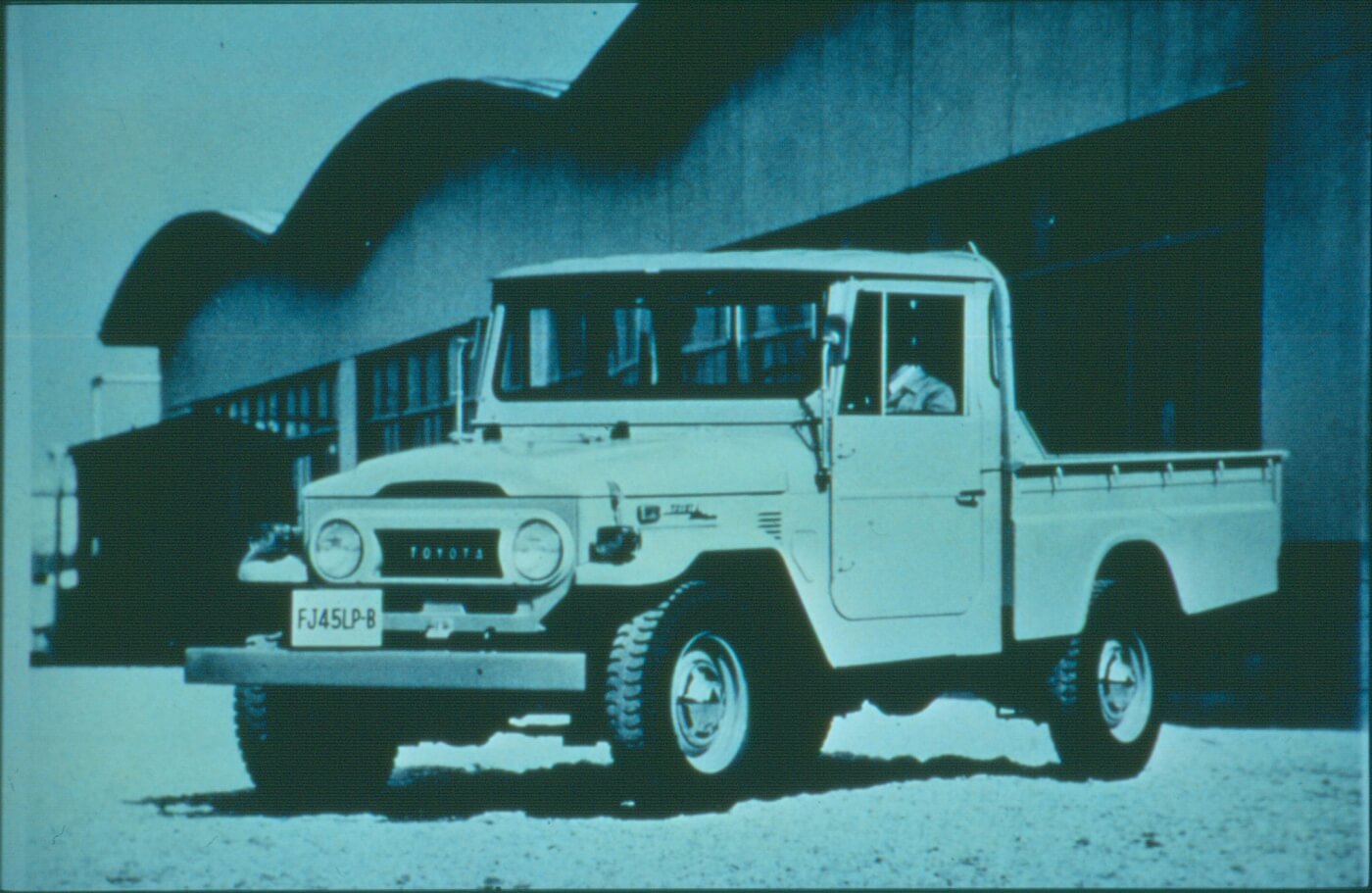 A diesel B engine indicates a big OHV four-cylinder model. The first was a 3.0-liter model rated at roughly 85 horsepower and 141 lb-ft, subsequently bored to the 3.2-liter 2B and 3.4-liter 3B (98 hp/165 lb-ft). A "1" preceding an engine denotes direct injection and a T at the end of the code indicates a turbocharger. Thus the 13B-T is a direct-injected 3B diesel engine with a turbocharger.
In 1967 the H series six-cylinder inline diesel was introduced, sized from 3.6 to 4.0-liter capacity, using the same naming conventions. The H series indirect-injection inline-six diesel was launched with 88mm bore and 98mm stroke for 3,576-cc displacement. The H series featured a simple overhead valve, two-valve per cylinder, design with 21:1 pistons and a Denso/Toyota injection system.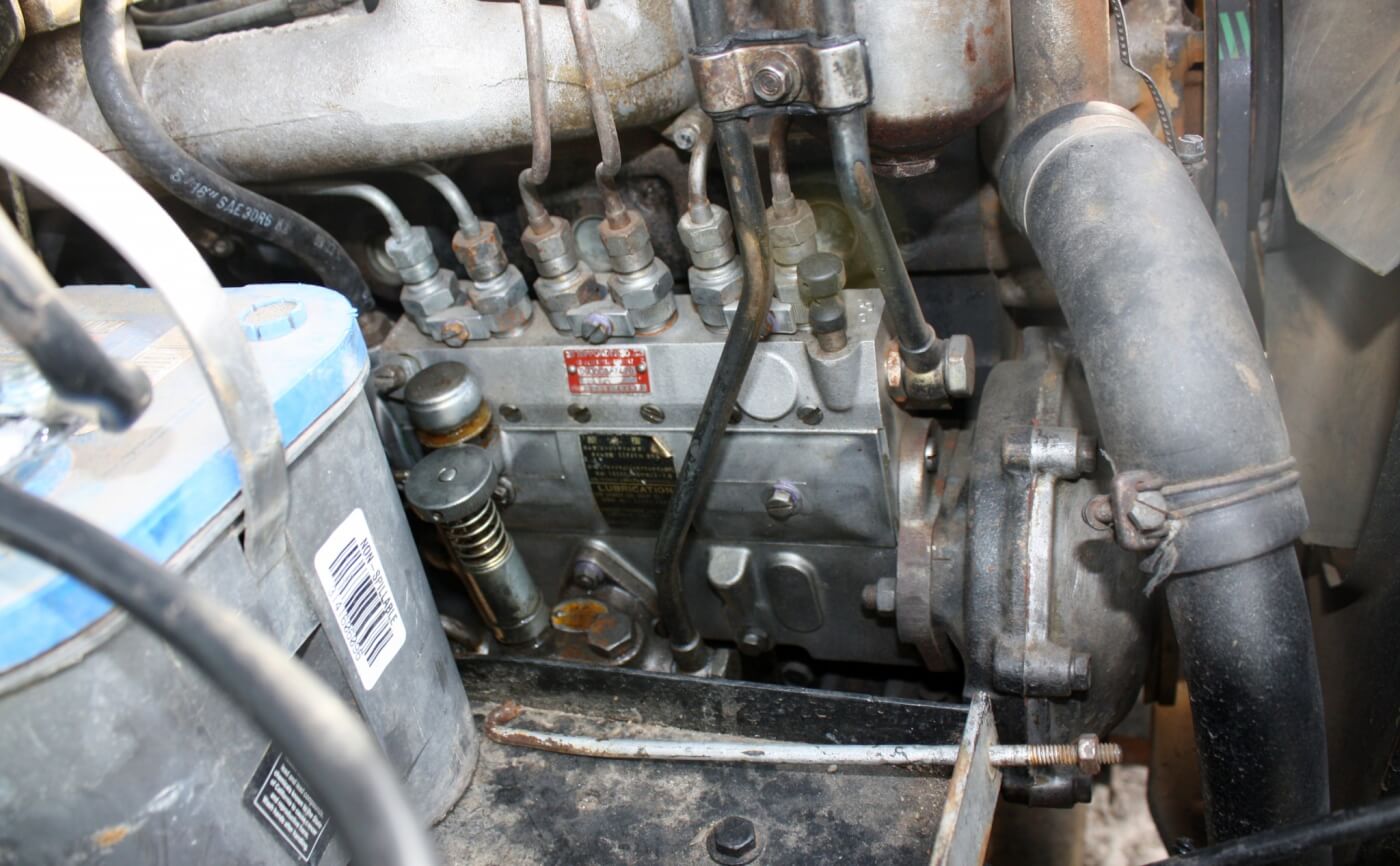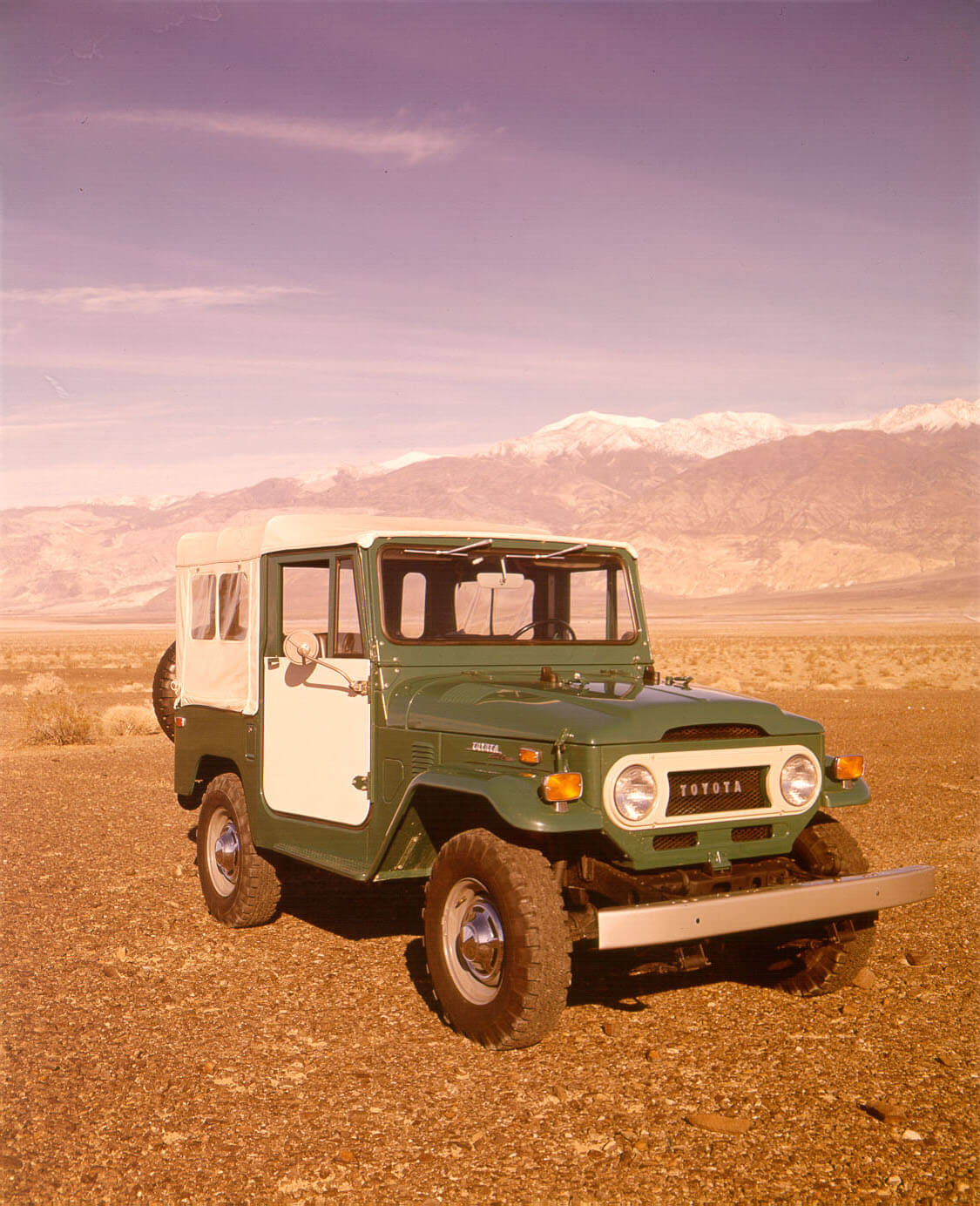 The 3.6-liter H engine was eclipsed by the-liter 2H in 1980. This was a more powerful engine that developed a greater following and body of information behind it. The 2H replaced many H engines at rebuild time. Ratings for the 3.6-liter H show about 90 horsepower or PS (a bit more than 90 bhp) at 3,600 rpm and torque values of 151-159 lb-ft at 2,200 rpm.
For overall models of the Land Cruiser, the number series progresses chronologically: the 20 series included the FJ25 pickup, while 30 and 40 indicated a heavy-duty vehicle. The 55, 60 and 80 series were station wagons built for comfort, while the 70 series was a light-duty vehicle made from 1984 to the present. The 90 series is a light-duty vehicle made from 1995 to the present.
An oddball second number generally related to an updated model or wheelbase length within the series, such as the 145-mm longer wheelbase FJ28V with three-row seating, the mid-wheelbase FJ43 soft or hard top, long-wheelbase FJ45 van or pickup, and so on.
Original Cruisers came with a four-speed manual transmission and the F engine gave about 125 hp and 200 lb-ft. The 40 series brought what appeared a step backwards reverting to a three-speed manual, but that's because it added a low-range transfer case that the 20 and 30 did not have. An H engine was rated about 90 hp and 160 lb-ft, but by the 1990s a Land Cruiser wagon's 4.2-liter, four-valve SOHC, intercooled 1HD-FTE had better than doubled that to 200 hp and 320 lb-ft.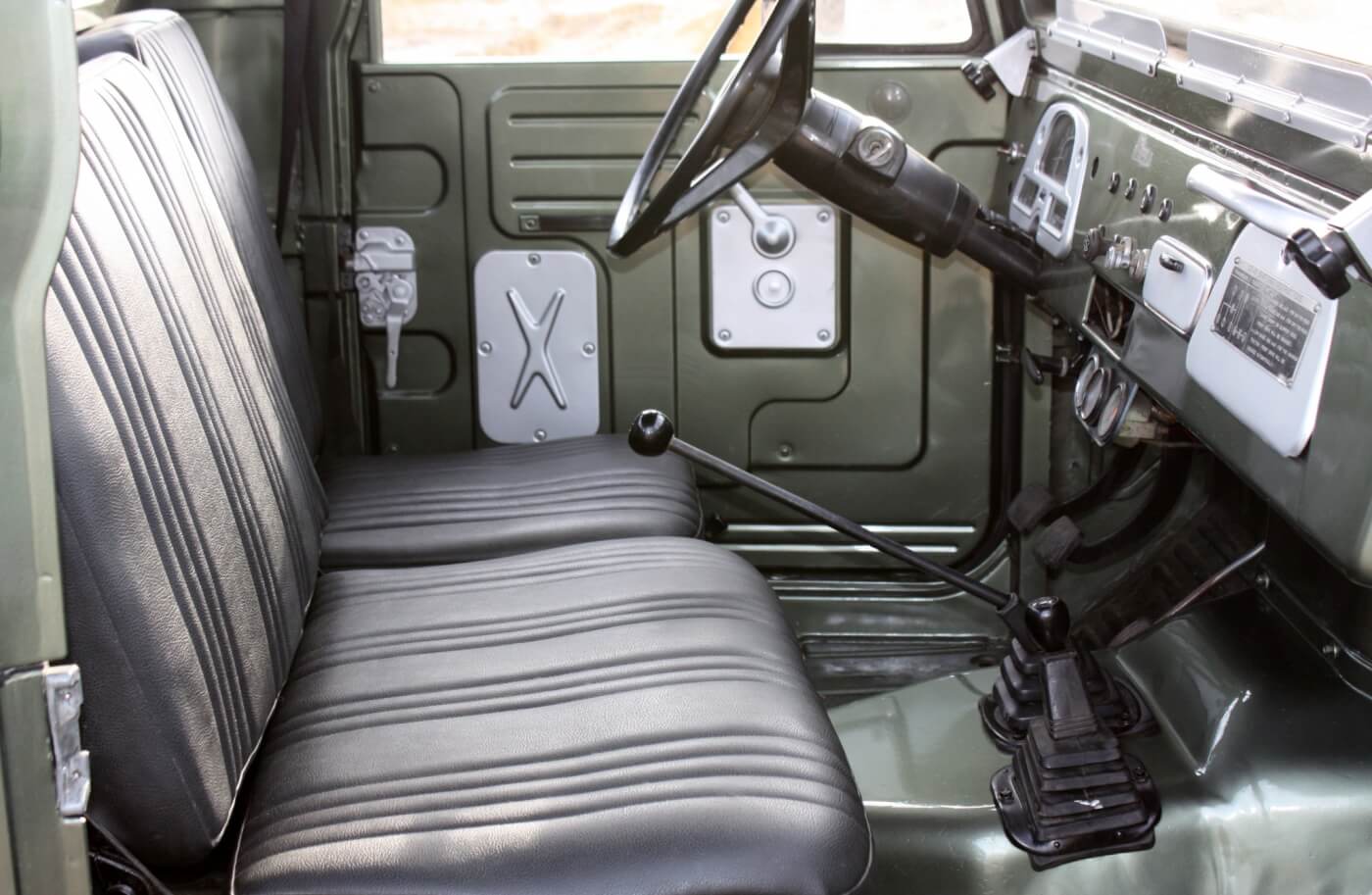 BEAN BUGGY
Leon Nitka of Deal, New Jersey, has an affinity for simple mechanical injection diesel engines and obscure vehicles. He found this pickup—never officially imported to the U.S.—in Costa Rica, where the green paint provided a fair bit of camouflage.
This truck was found as it appears here, on a coffee plantation (hence the "bean" reference) shortly after the owner had done a complete frame-off restoration. Leon noted that it was clean "even on top of the gearbox." Everything in the driveline had been rebuilt, ran well, and the Cruiser steered and stopped straight. Leon stuck it in a container with an even more obscure Daihatsu and shipped it home.
With most of Leon's local diesel specialists servicing Bosch and domestic systems, no one had an adaptor for the injectors to check compression. A relative compression check using amperage drawn by the starter showed that the engine was good. Leon changed all the fluids and takes his HJ out for long drives every once in a while. Leon says it always starts first time, even at 40 degrees F with 30 seconds of glow time. As capable as this rig is, Leon doesn't wheel it—that's not his thing, he says—and when a vehicle is this clean, we can't beat him up too badly about that.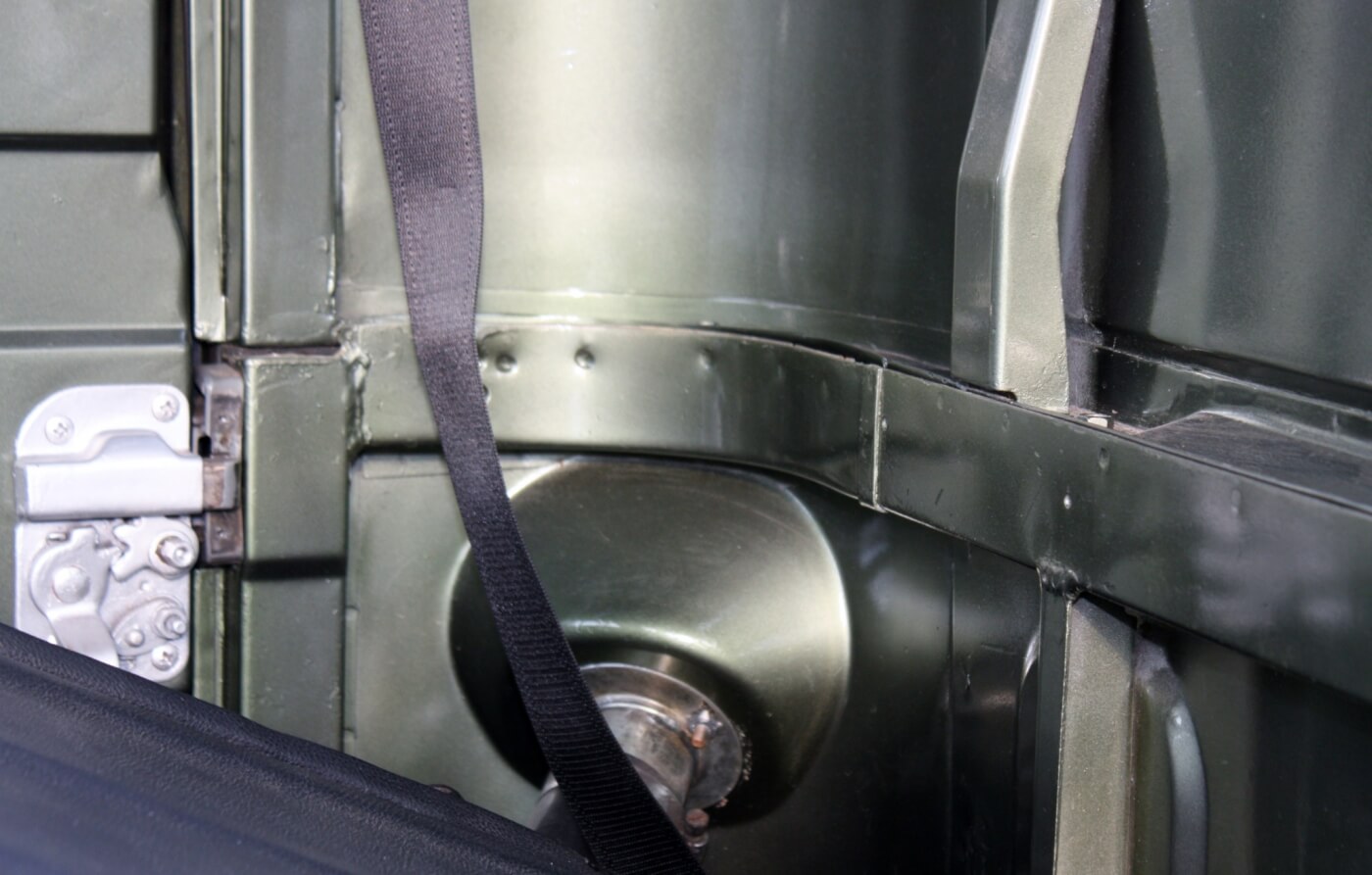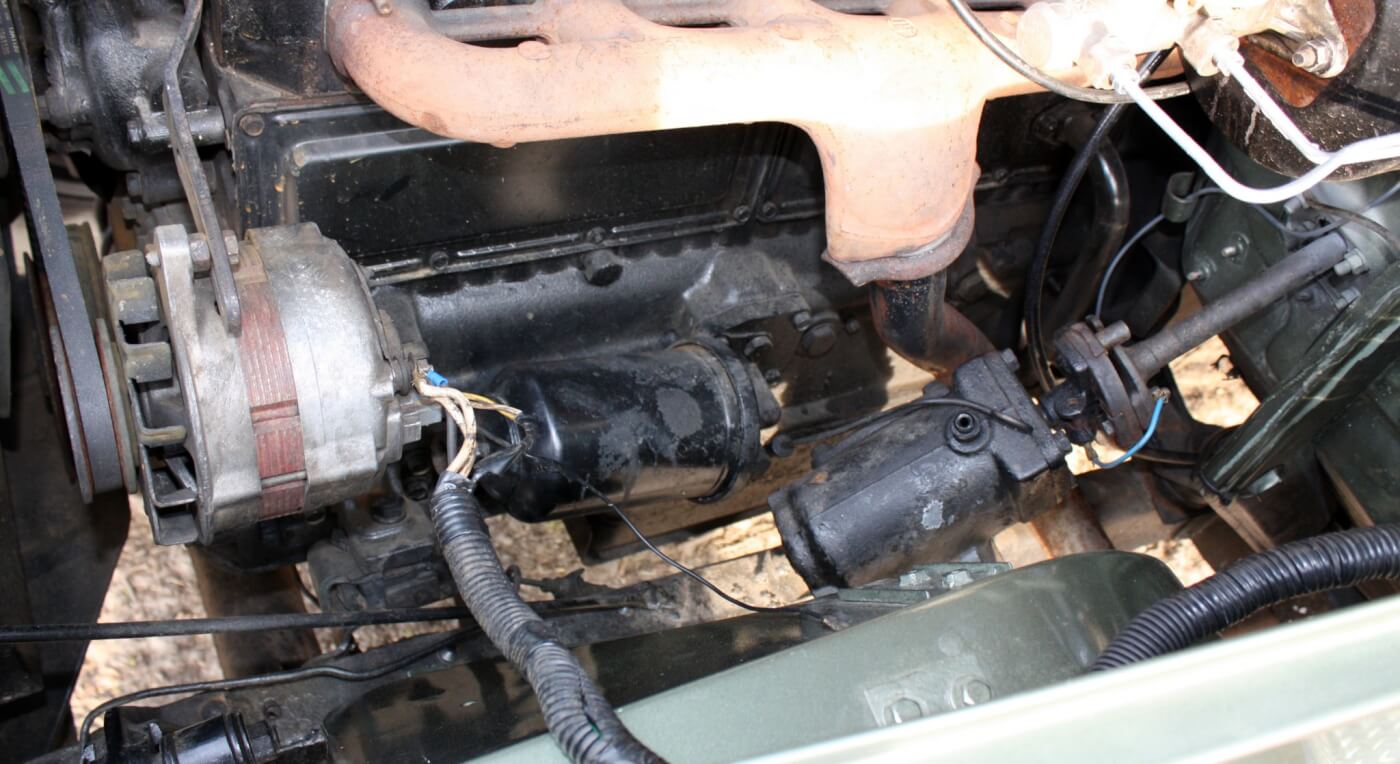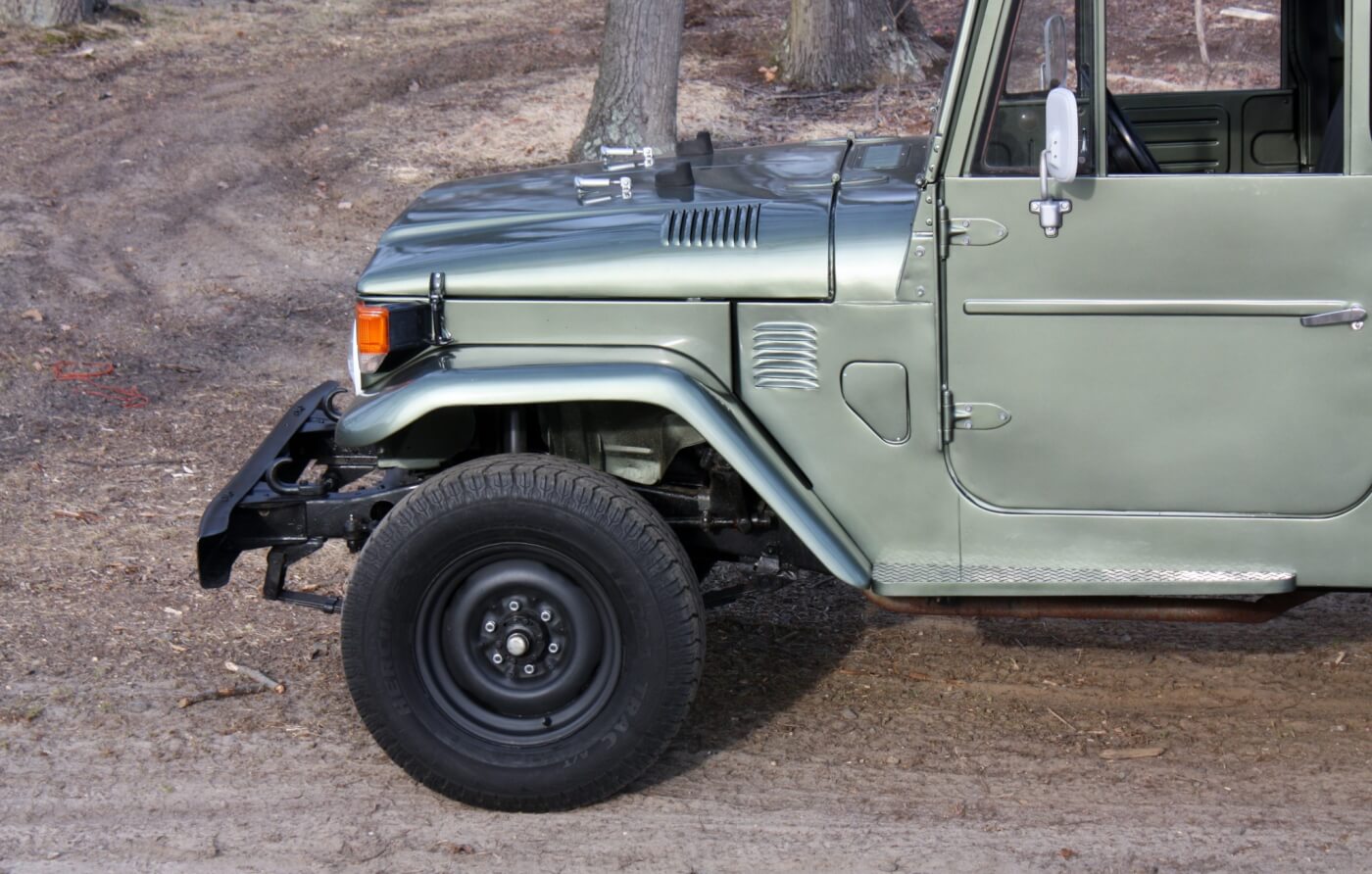 The HJ45 came with a four-speed wide-ratio manual, direct-drive fourth gear, but first varies by documentation, ranging from 4.925:1 to 5.29:1. A lever-operated four-wheel drive (some TLC used vacuum activated front drive) system had a low-range of 1.96:1 and the axles house 4.11:1 ratio 9.25-inch ring gears that are stronger than a Dana 50, but not quite as big as a Dana 60. With that gearing, no overdrive, and modest tires, Leon says, "55-60 mph is about it."
Accumulated miles on this Cruiser are unknown and gauges have been added because the instrument clusters aren't known for longevity. As a result, fuel economy isn't known either, and the cruising range isn't extensive given the CJ-size fuel tank beneath the passenger seat. We found that owners report a wide range of on-road fuel economy, about 16-30 (U.S. mpg). The only constant is that economy improves measurably with locking front hubs.
This is not a perfect collector Cruiser, because a few things are not stock. The right rear wheel, tailgate, bed floor and master cylinder reservoir are not original, and the front signal/marker lights would normally be pylon mounts on the front fenders, not attached to the hood sides. This rig also comes with the half doors, removable roof, and removable rear window. If you also remove the headache rack, you can convert this HJ to a safari-style wagon that would make a decent backcountry tripod or hunting platform.
Leon's already "sold" this truck a few times on eBay, to buyers who had more interest than money. If it were ours we'd change just a few things: put the battery tie-down bar into use, get some aluminum wheels (it's a basic 6-on-5.5 pattern) and we'd go ahead and get it dirty. Do you see anything that can't be washed off? DW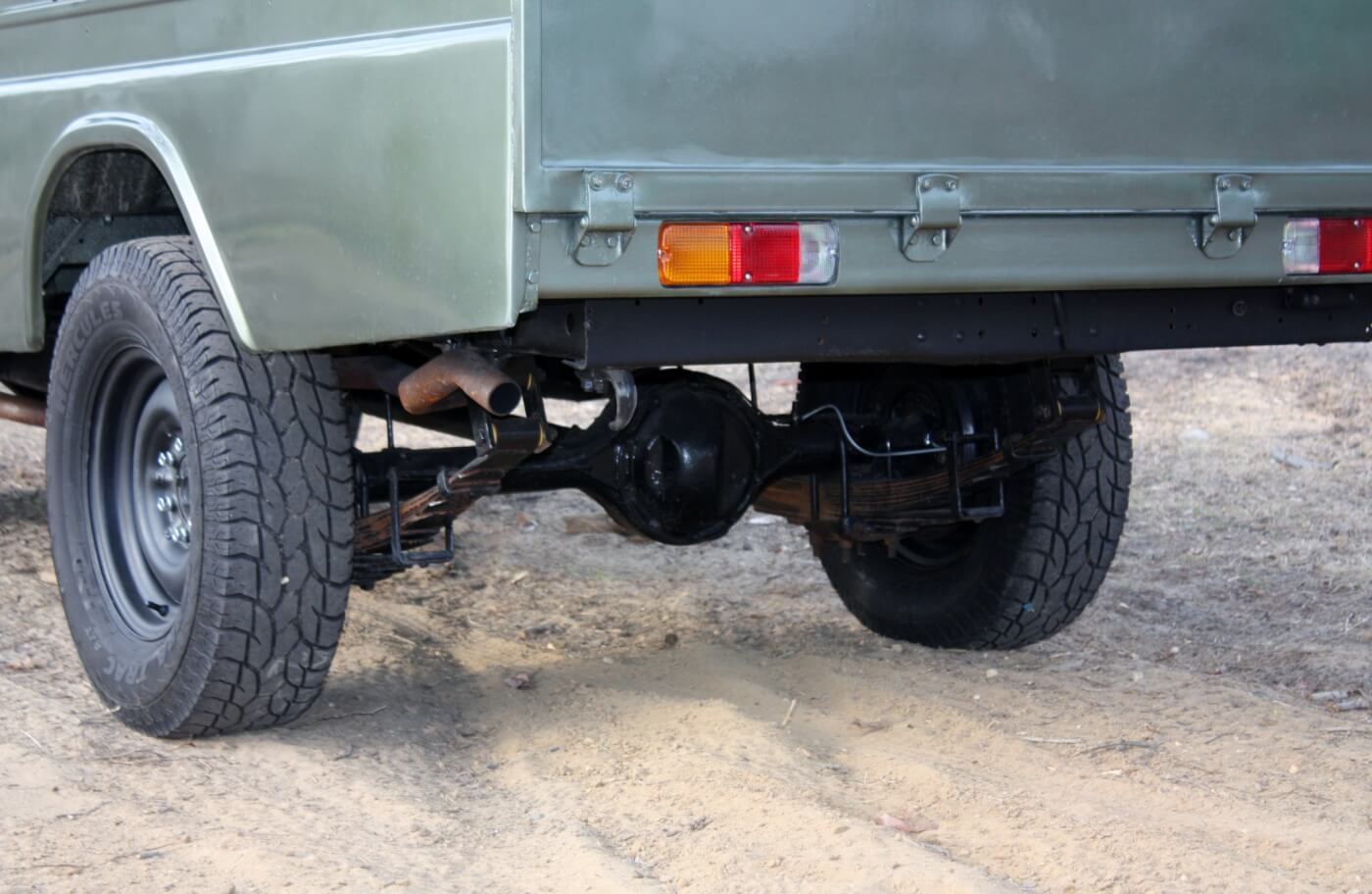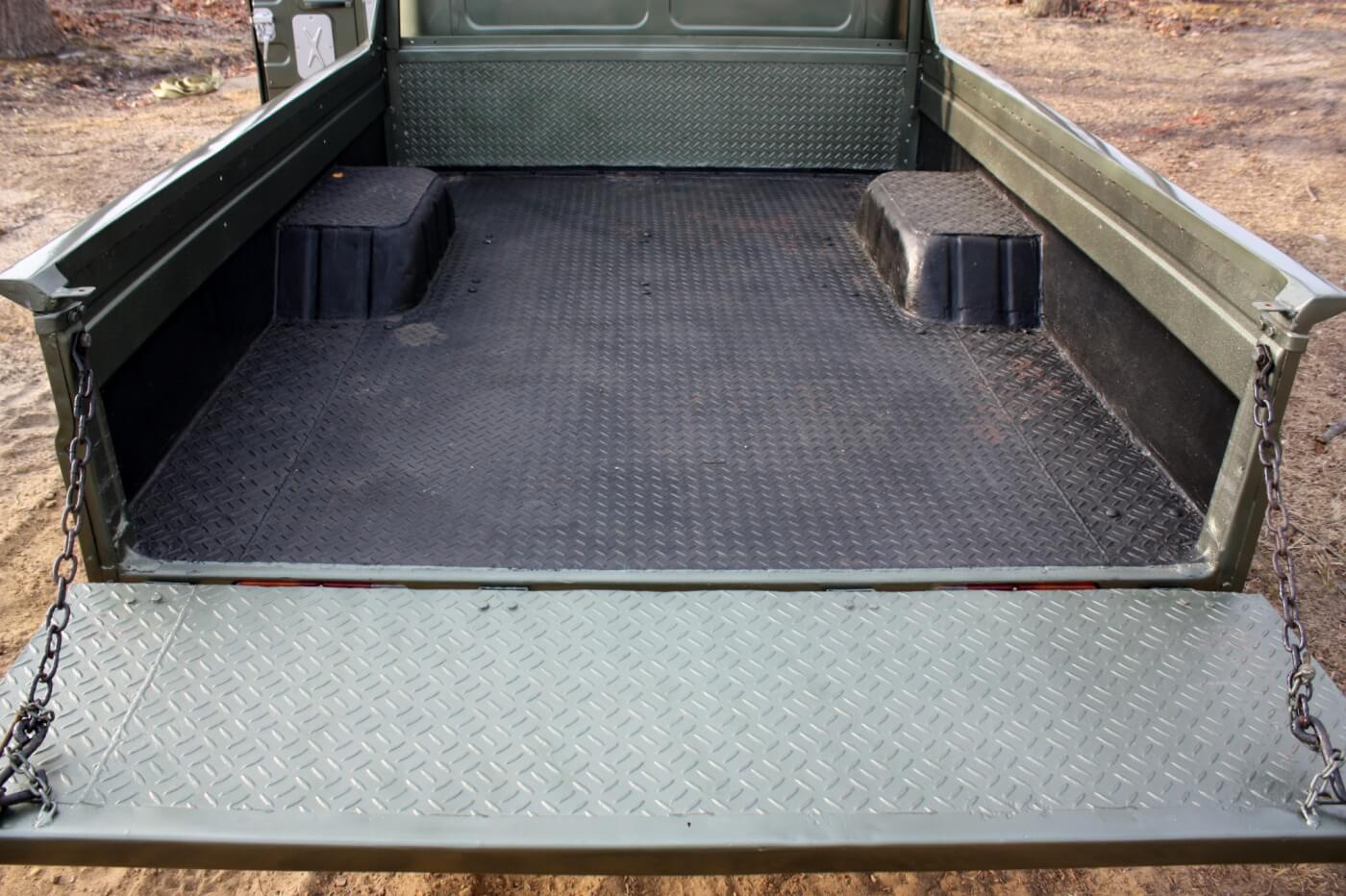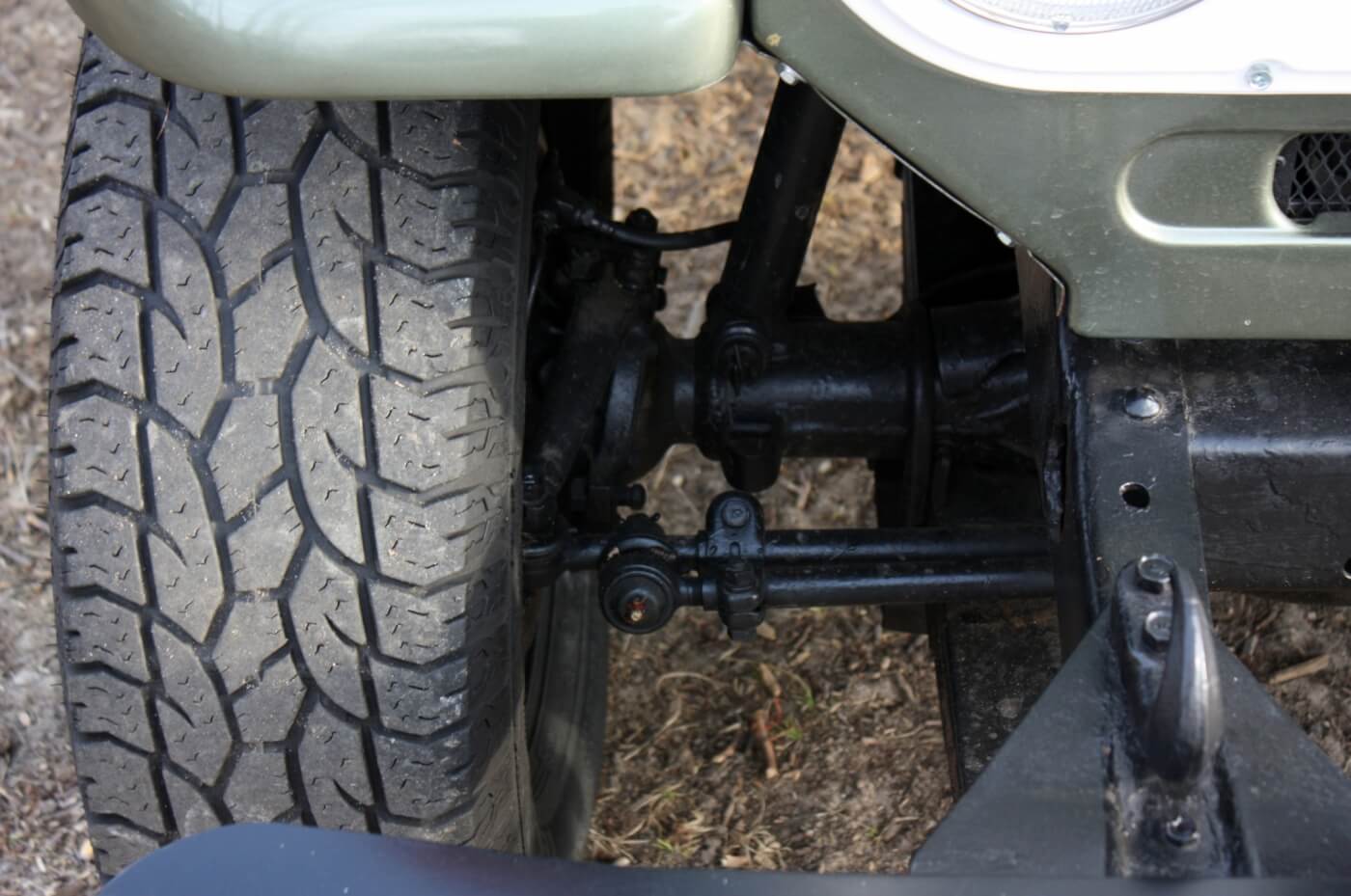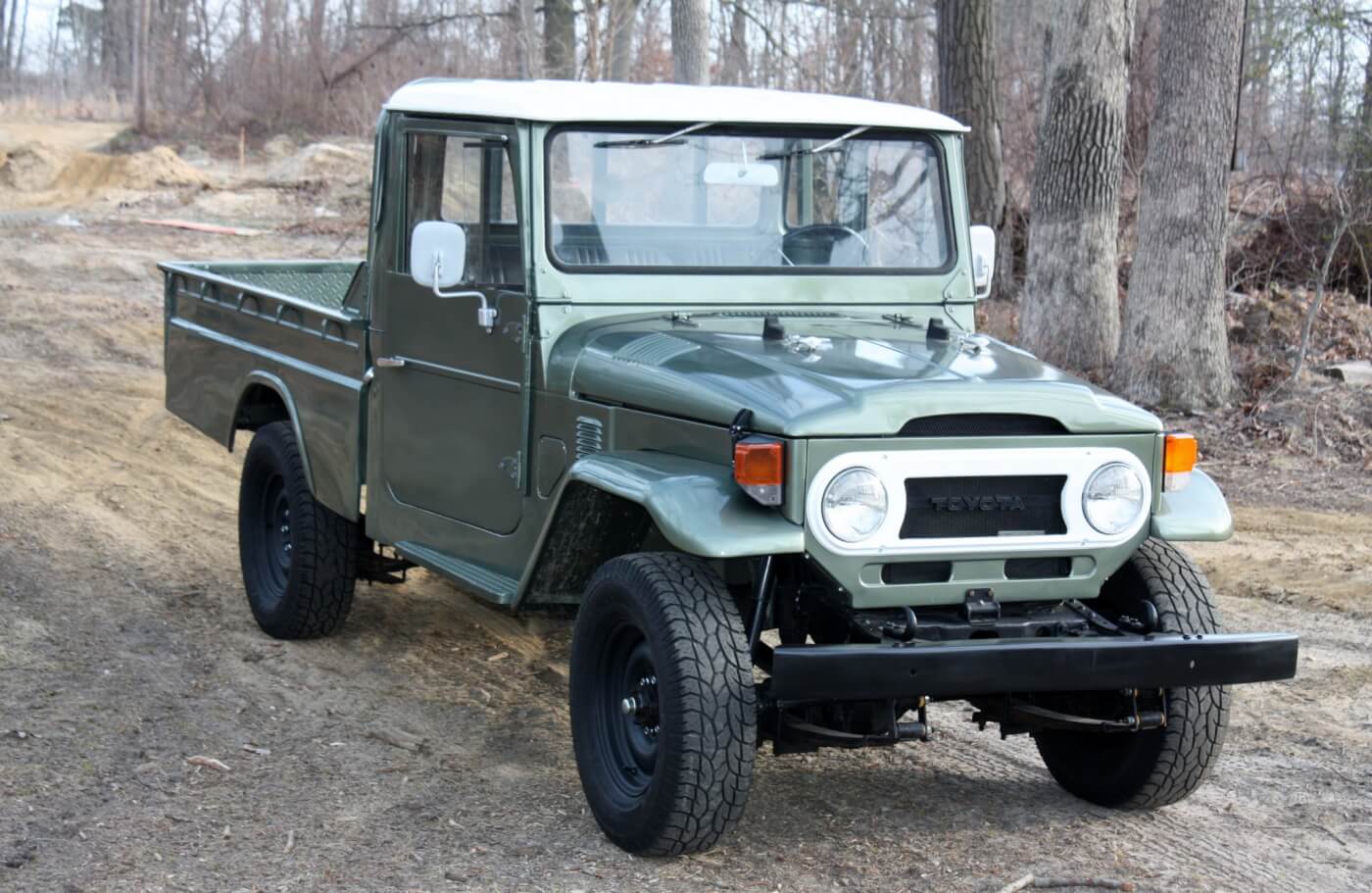 Make/model: 1975 Toyota Land Cruiser HJ45
Engine: 3.6-liter I-6 diesel
HP/Torque: 90/159
Gearbox: Four-speed manual
Axles/ratio: Toyota/4.11:1
Payload: Est. 2,200 lb
Wheelbase: 104.3 in.
Suspension f/r: 70×6-mm leafs/70×7-mm leafs
Brakes f/r: Drum/drum
Wheels: Steel 16×6, 6-on-5.5
Tires: Hercules AT LT245/75R16E