Truck Of The Week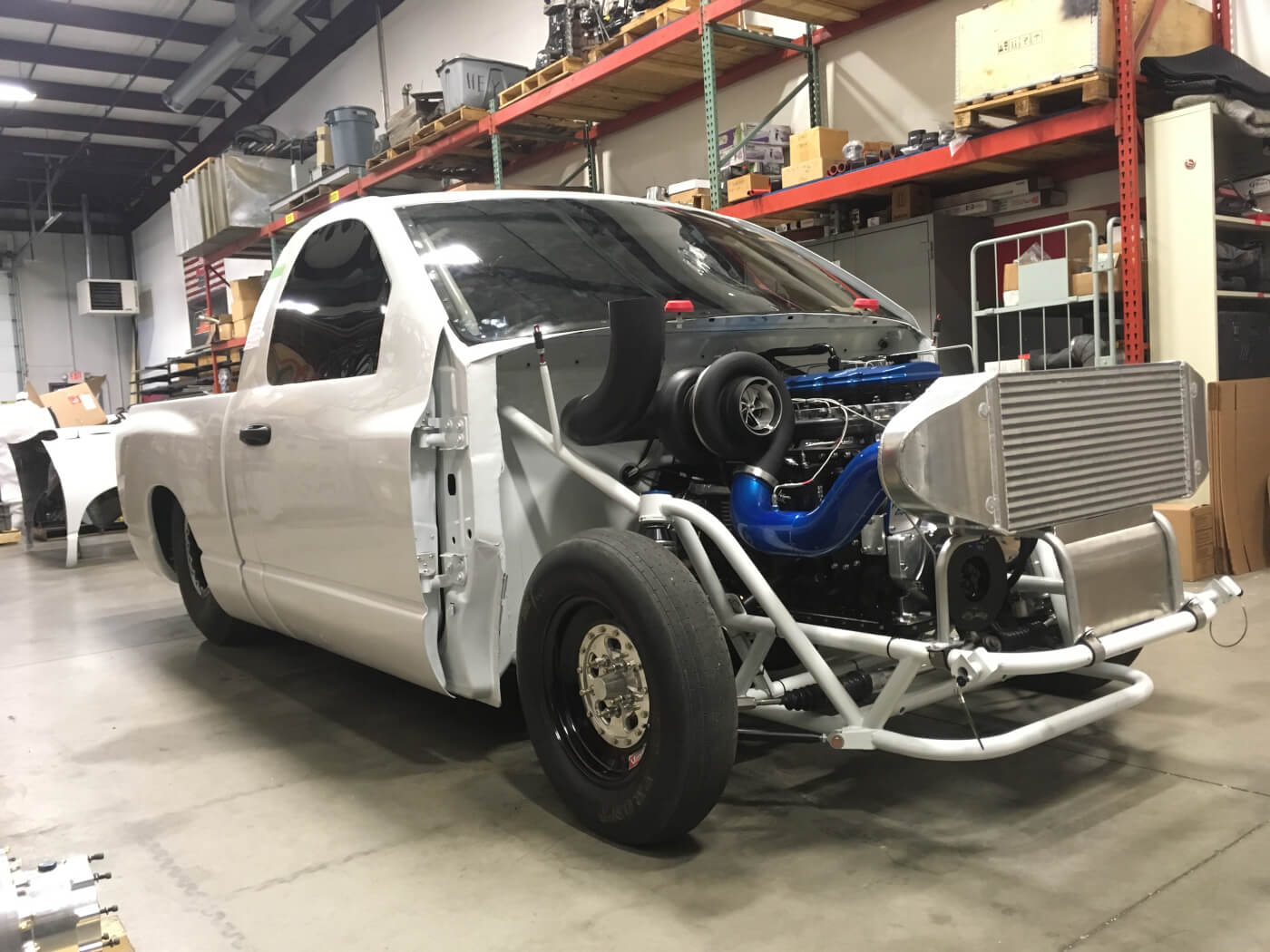 Home Sweet Home
Record Chasing Cummins Ram
If you recall, last week we gave you the scoop on the 2,000+ hp Cummins that's set to power Done Right Diesel Performance's Pro Mod truck down the track this season. Wasting zero time, the engine went straight from the engine dyno into the truck, and is now receiving its finishing touches at Fleece Performance Engineering. Thanks to plenty of fiberglass and Lexan on this thing, it tips the scales at just over 3,400 pounds. As long as the Mickey Thompson slicks out back hook, the lightweight Dodge should have no problem finding the low 7's. As of last Friday, Done Right and the folks at Fleece are targeting the late March/early April time-frame for the truck's first test hits at the track.
Events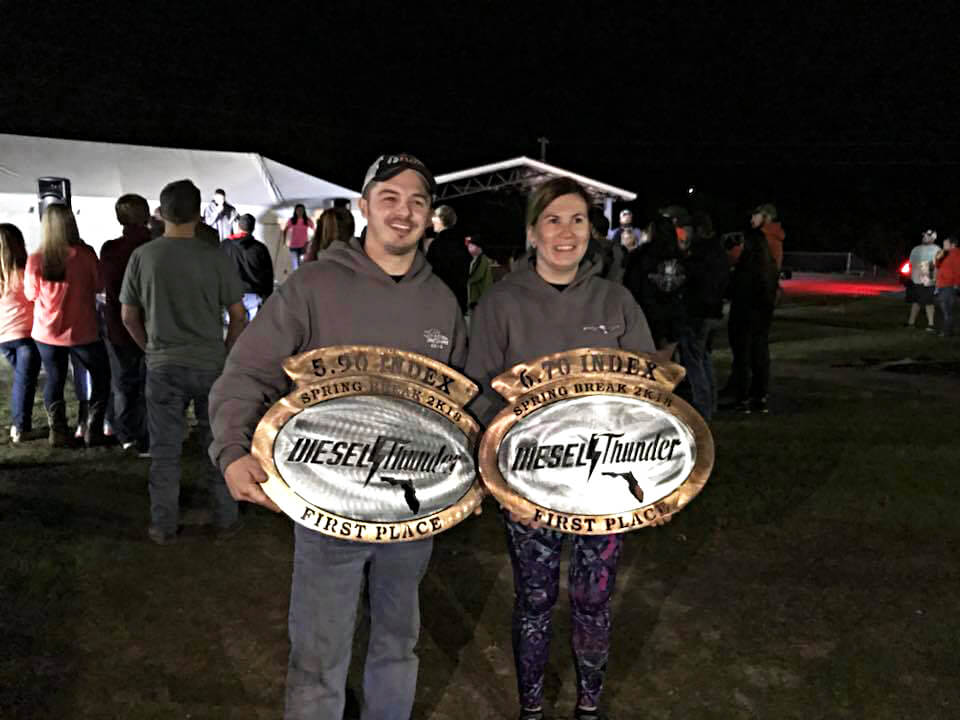 Diesel Thunder—Spring Break
Emerald Coast Dragway, Holt, Florida
The first of three Diesel Thunder events kicked off at Emerald Coast Dragway in Holt, Florida over the weekend, and it brought out some pretty heavy hitters. Among the all-star cast of racers was Derek Rose and Susan Soga, who brought home the 5.90 Index and 6.70 Index trophies, respectively. Many fresh setups would debut, meaning that the event unofficially served as a massive test 'n tune for some of the industry's fastest rides. The next stop on the Diesel Thunder tour will unfold at Xtreme Raceway Park in Ferris, Texas, which goes down June 6-7.
Highlights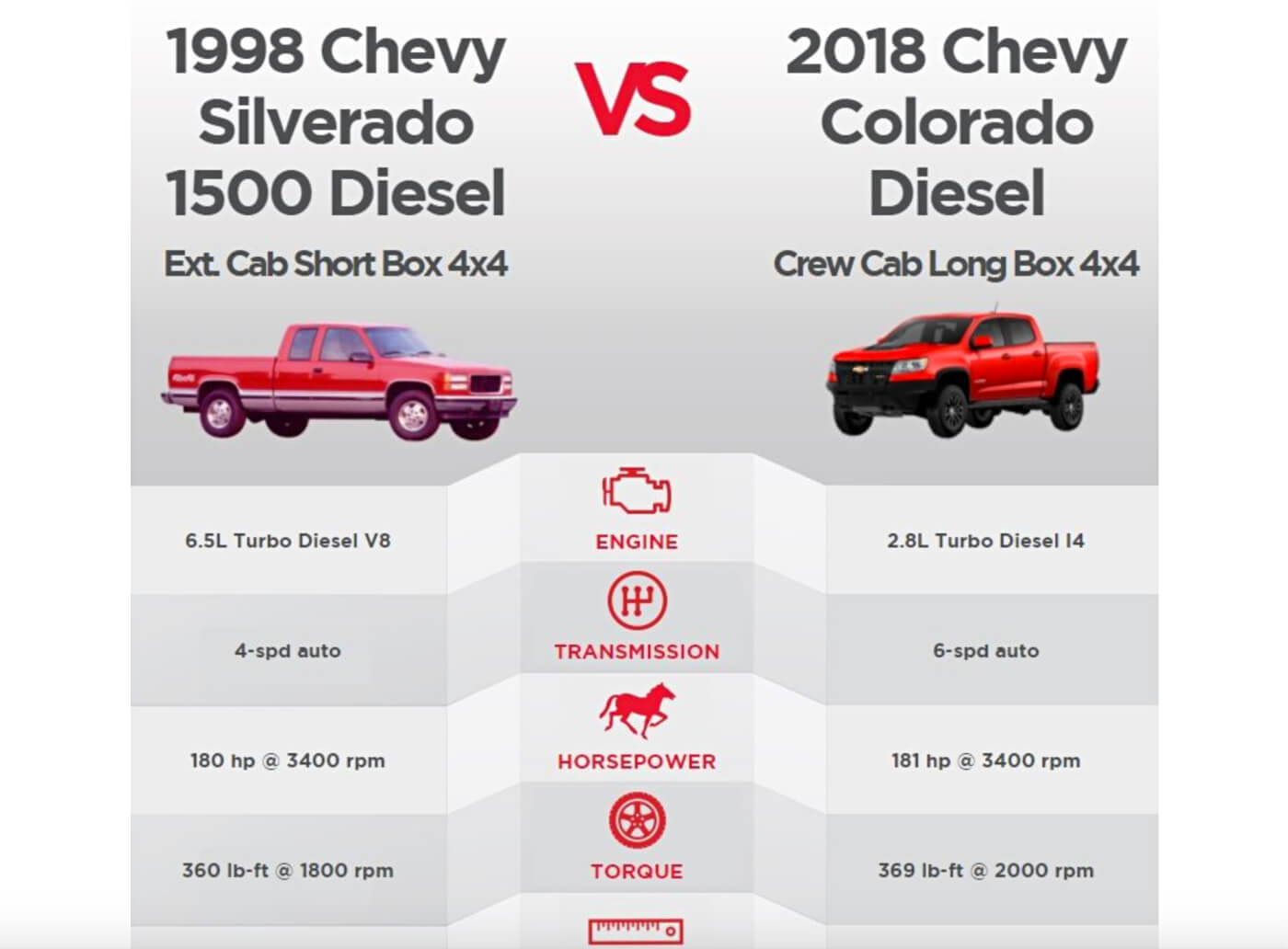 Then and Now
Light-Duty Diesel Comparison
Without a doubt, diesels have come a long way over the past 20 years, and a recent comparison performed by GM Parts Online spotlights just how much progression has occurred. Its head-to-head match up pits a 6.5L-powered 1998 Chevy Silverado 1500 against a 2018 Chevy Colorado powered by the 2.8L Duramax. The overall gist? Despite the massive difference in displacement and number of cylinders, horsepower and torque are essentially the same, while the Colorado out-tows the Silverado and (not surprisingly) delivers considerably better fuel economy. The study even factors inflation into the equation to showcase how close in price the two trucks would've been (the half-ton would've cost $500 more) if they were sold at the same point in time.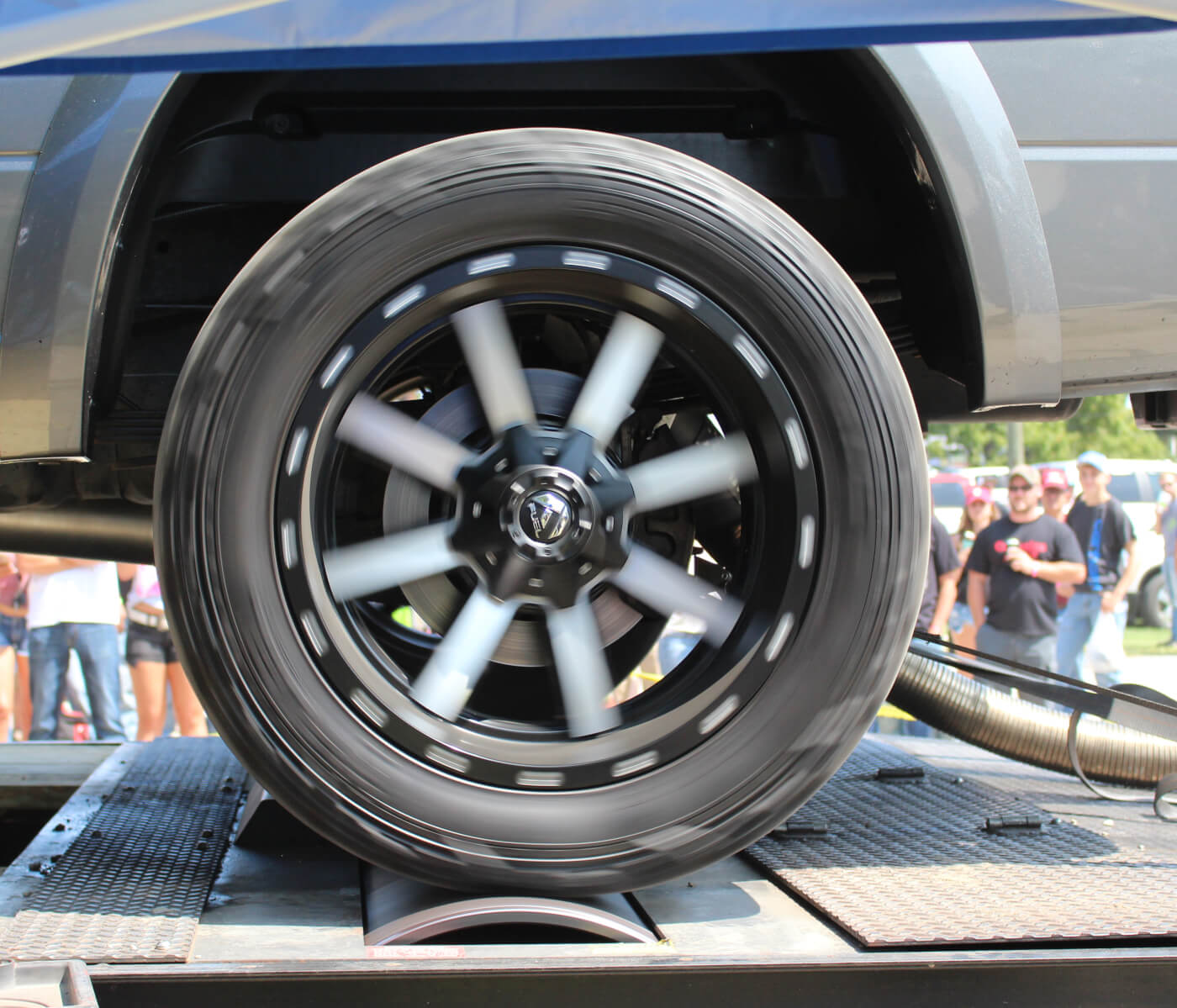 By The Numbers
Laying "Dyno Racing" To Rest
Have you ever wondered why chassis dyno numbers vary so much from dyno to dyno? Maybe your truck made 650 hp while your buddy's made 725 hp with the same mods on an identical truck—but on a different set of rollers. What then? Well, after recently touring a few of the nation's most reputable chassis dynos with the same truck, the folks at Maverick Diesel concluded that the real number likely lies somewhere in between. The moral of the story: use a chassis dyno as a tuning/testing tool and nothing else. Conduct a baseline, make a change, and re-dyno on the same dyno, same day, and as close as possible to the same time. As most serious enthusiasts know, the real dyno is the drag strip. Get a weight, get a time slip, enter your data into a reputable calculator, know your hp.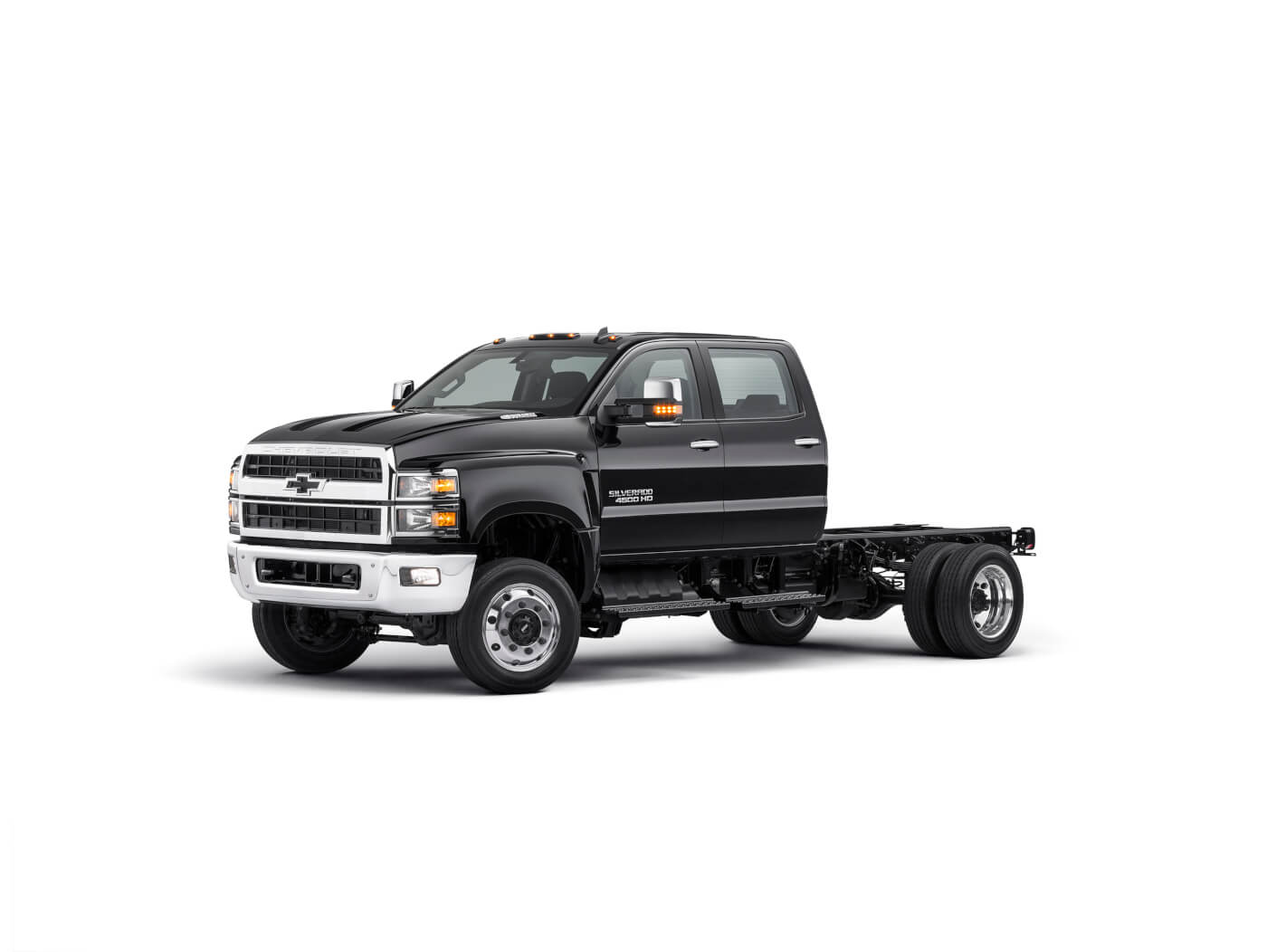 OEM News
New Medium Duty From GM
Chevrolet's all-new 4500HD, 5500HD, and 6500HD were unveiled at the NTEA Work Truck Show in Indianapolis late last week. Chevy engineers were quoted as saying that its Class 4, 5, and 6 cab-and-chassis trucks are as work-ready as it gets, and were purposely designed to allow for easy upfit, easy operation, and ease of service. Some of the highpoints of the new heavy-duty truck line include: a factory-painted frame with one-piece frame rails, lightweight and front-hinged (clamshell) hood for easy access to under hood components, cab-to-axle options ranging from 60 to 162 inches, available factory-installed rear air suspension, and a Duramax/Allison combo that comes with 350 hp, 700 lb-ft of torque, and a Power Take Off (PTO) option.
Parts Rack
Coming Soon…
BD Diesel's Hi5 Competition Converter
Designed to make life easier for the competition 47/48RE crowd, BD Diesel's all-new, 5-disk serviceable torque converter is currently in testing (namely in UCC competitor Derek Rose's 2,000+ hp Ram). Called the Hi5, the 5-clutch converter features a custom piston with dampener springs, a roller bearing configuration, and is completely serviceable. Intended to handle big horsepower, multiple competition-ready stator choices will also be available. Look for the Hi5 to breathe new life into the Chrysler four-speed automatic segment.