Truck of the Week

10-second OBS 7.3L Ford
Yes, you read that right.
Getting anything to run a 10-second quarter-mile is no easy feat, but Nicholas Lima found a way to make it happen with the ancient, HEUI-fired 7.3L Power Stroke. His OBS Ford recently stormed through the 1320 in 10.99 seconds at just under 126 mph. With a race weight of 5,850 pounds, that means his fuel-only, regular cab Ford is sending roughly 790 hp to the pavement. Lima's nasty OBS sports a set of Full Force Diesel 350/200 hybrid injectors, a BTS transmission, and tuning from SDK Performance. Even despite the truck's E4OD throwing a fit when attempting to shift into third gear—a common problem with old body style Fords—the truck still dipped into the 10's.
Highlights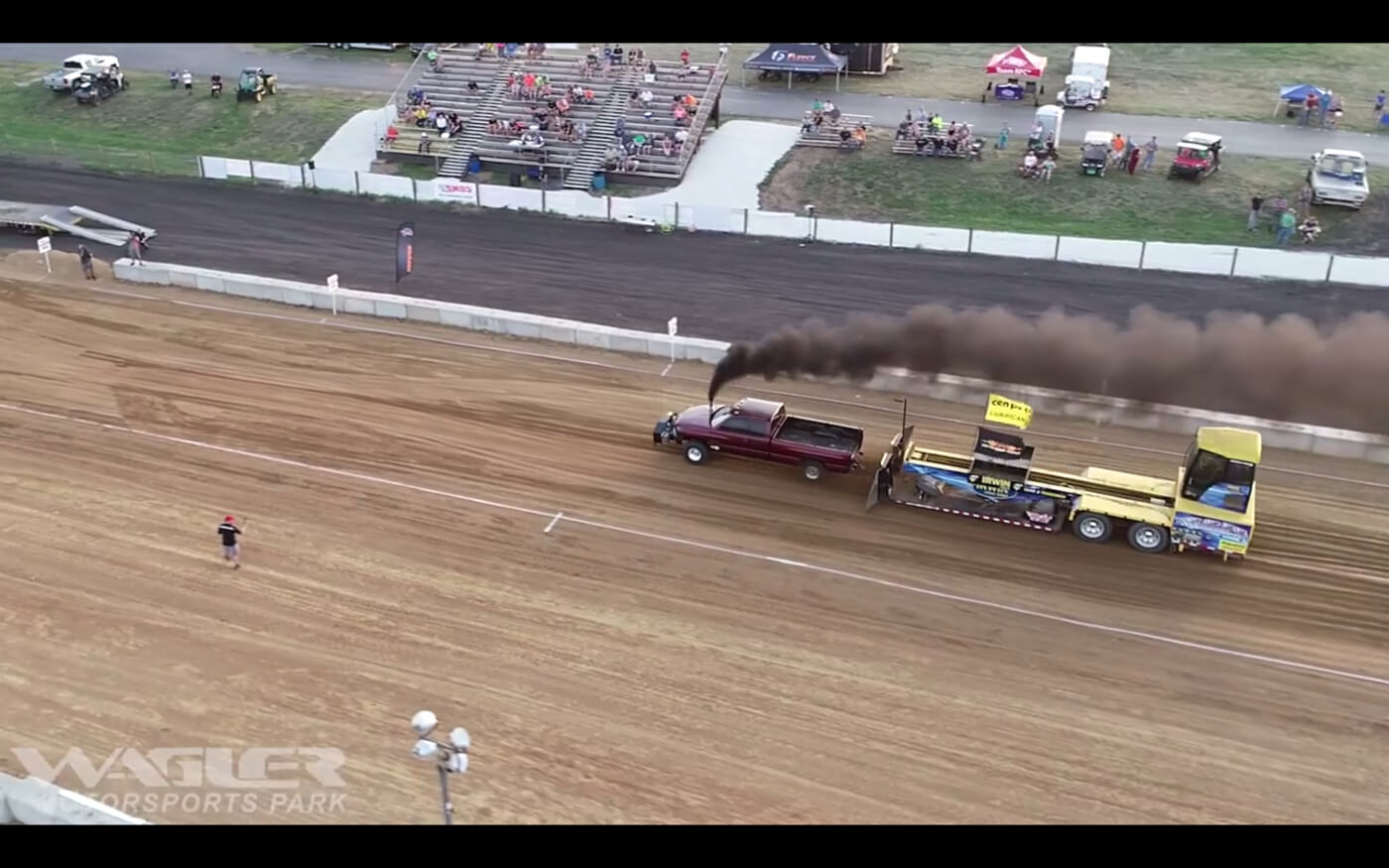 Private Test Track, Open for Business
Wagler Motorsports Park
The latest addition at Wagler Motorsports Park in Lyons, Indiana is a sled pulling track for competitors looking to get in some test hooks or dial in their setups in the offseason. The brand new 300-foot pulling surface complements the facility's eighth-mile, all-concrete, NHRA-affiliated drag strip—both of which are available for rent. At the present time, the guys at Wagler use a local sled for truck and tractor pull testing, but plan to purchase their own sled in the near future. The folks at Wagler put it best when admitting this is a great way to gain real world data at a private venue.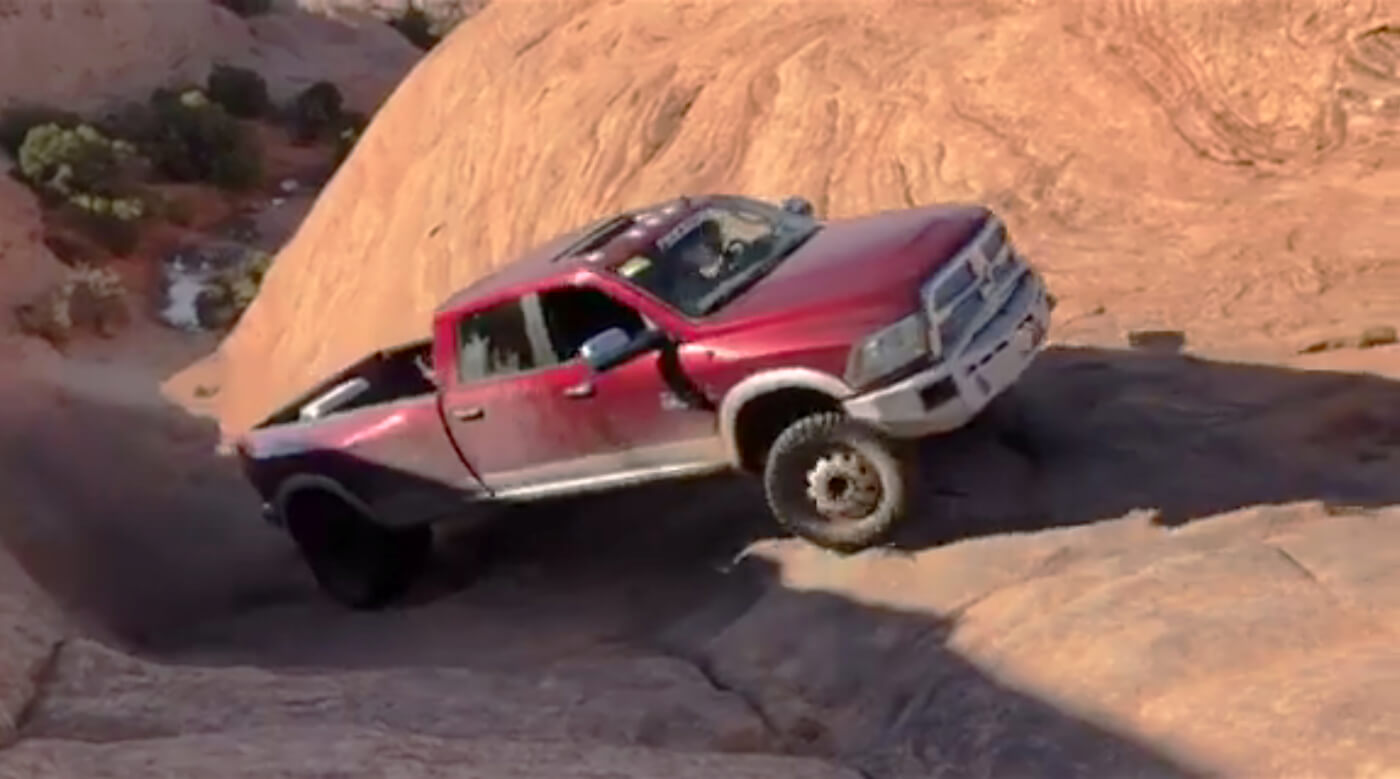 700HP Dually Rock Crawler?
Tow-Rig Traverses Moab
Randy Reyes is well known for his 2,000+ hp, 9-second Dodge dually, but over the weekend he set the Internet on fire with his fourth-gen tow-rig. While navigating through Moab, a video of his 700hp Ram tractoring up the infamous "Hell's Gate" surfaced on social media. The 6.7L Cummins benefits from a second-gen style turbo swap, a BorgWarner S467, a few goodies from Industrial Injection and Carli Suspension, and a built Aisin AS69RC. Surprisingly, the fat-back Ram made quick, steady work of the frame-twisting, V-notch climb. We don't exactly remember what the world was like before Randy Reyes came along, and we don't want to!
OEM News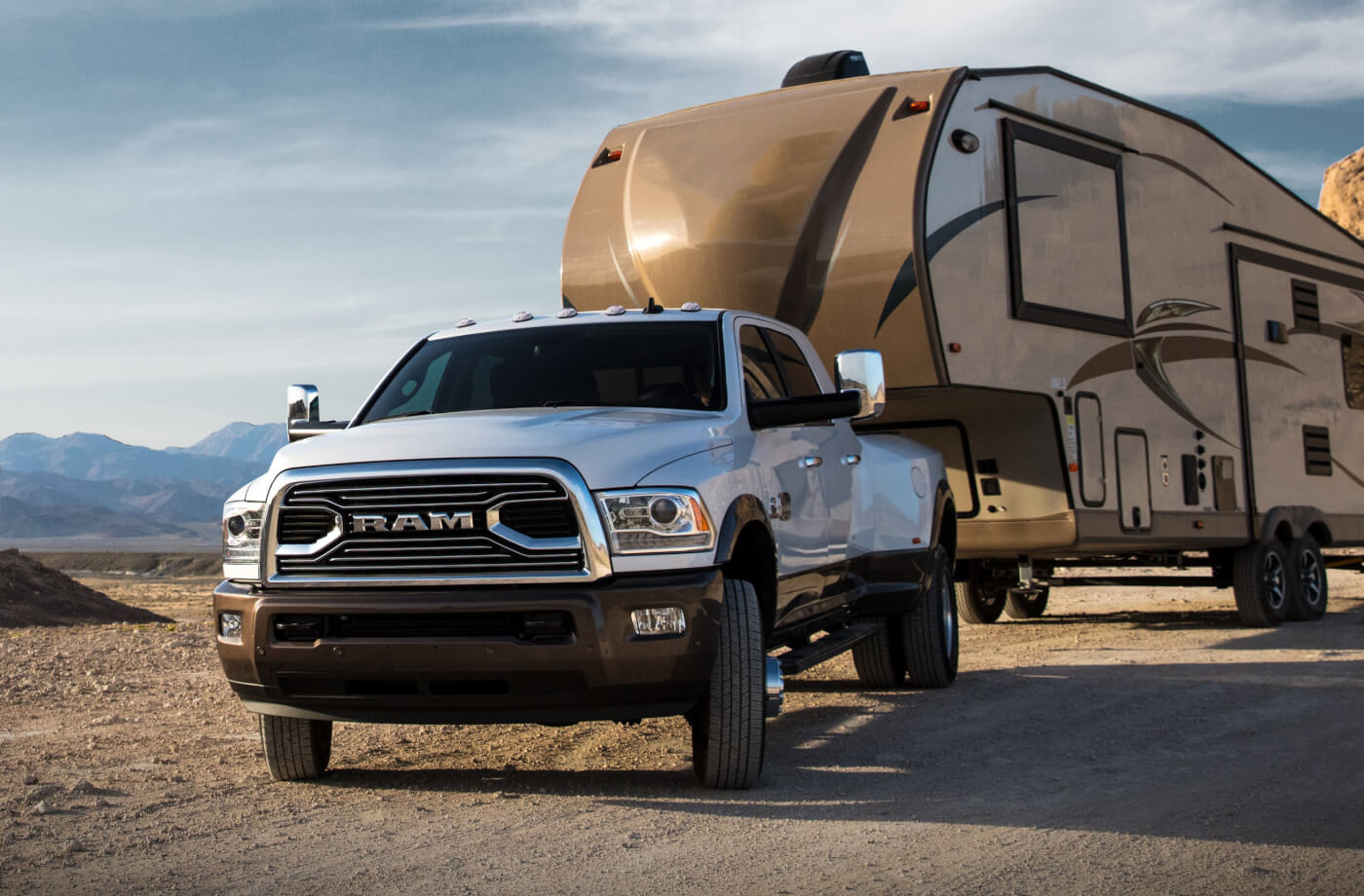 Ram 3500
Best Resale Value in the (Entire) Industry
Thanks in large part to the Cummins option available under the hood, Ram's 3500 model trucks were recently given a 2018 J.D. Power Best Resale Value Award. But this isn't just any award, the accolade means that Ram 3500 heavy duties have the highest resale value in the entire automotive industry. To reach their conclusion, 244 vehicles were evaluated using a sample of over 650,000 transactions, with 3,500 data points being assessed, on average, for each vehicle. The J.D. Power award selection formula takes into account used vehicle wholesale prices (i.e. how much a dealership pays for a used vehicle).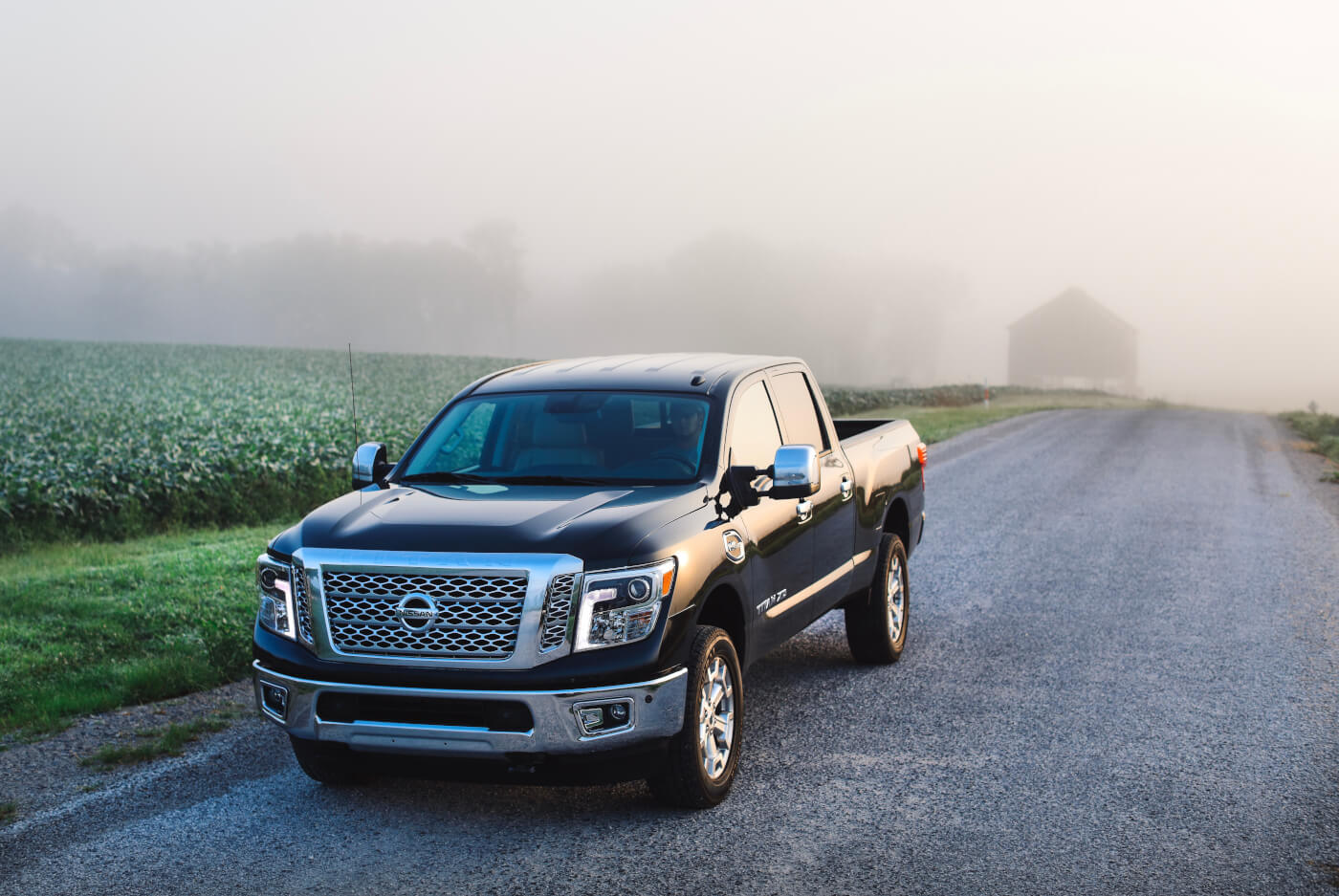 2019 Titan XD
Enhancements and Pricing
Nissan has announced the latest features and pricing for its '19 model Cummins-powered XD trucks. Notable upgrades for the new year include a body-color outer grille with a gloss metallic inner treatment for models with SV trim, a new integrated gooseneck hitch, a larger capacity DEF tank, and two new exterior color options: Midnight Pine Metallic and Moab Sunset Metallic. For 2019, the 5.0L Cummins can be had in nine different cab and grade configurations. The Titan XD SV trim single cab 4×2's MSRP checks in a $42,850, the S King Cab 4×4 model bumps things up to $44,910, and a PRO-X trim crew cab 4×4 will go for $54,380. Other popular models, the SL crew cab 4×4 and Platinum crew cab 4×4, are slated for an MSRP of $59,050 and $64,900, respectively.
Parts Rack

MDC Diesel
S300 Turbo Kit for 6.7L Cummins
In light of the rampant failure rate of the factory variable geometry turbo aboard the 6.7L Cummins, many Ram owners convert to a fixed geometry charger for a permanent solution. MDC Diesel is one of many company's offering such kits—but they're doing it on a budget. Starting at just $1,295, '07.5-'17 6.7L Cummins owners can have a proven BorgWarner S300 in place of the factory problematic Holset HE351VE. Kits utilize the new high-flow third-gen style T4 exhaust manifold, stock air intake, stock downpipe, and stock intercooler piping, which makes for a direct, drop-in installation. Cast and (optional) billet S363, S366, and S369 turbos are available, along with an optional 360-degree thrust bearing upgrade.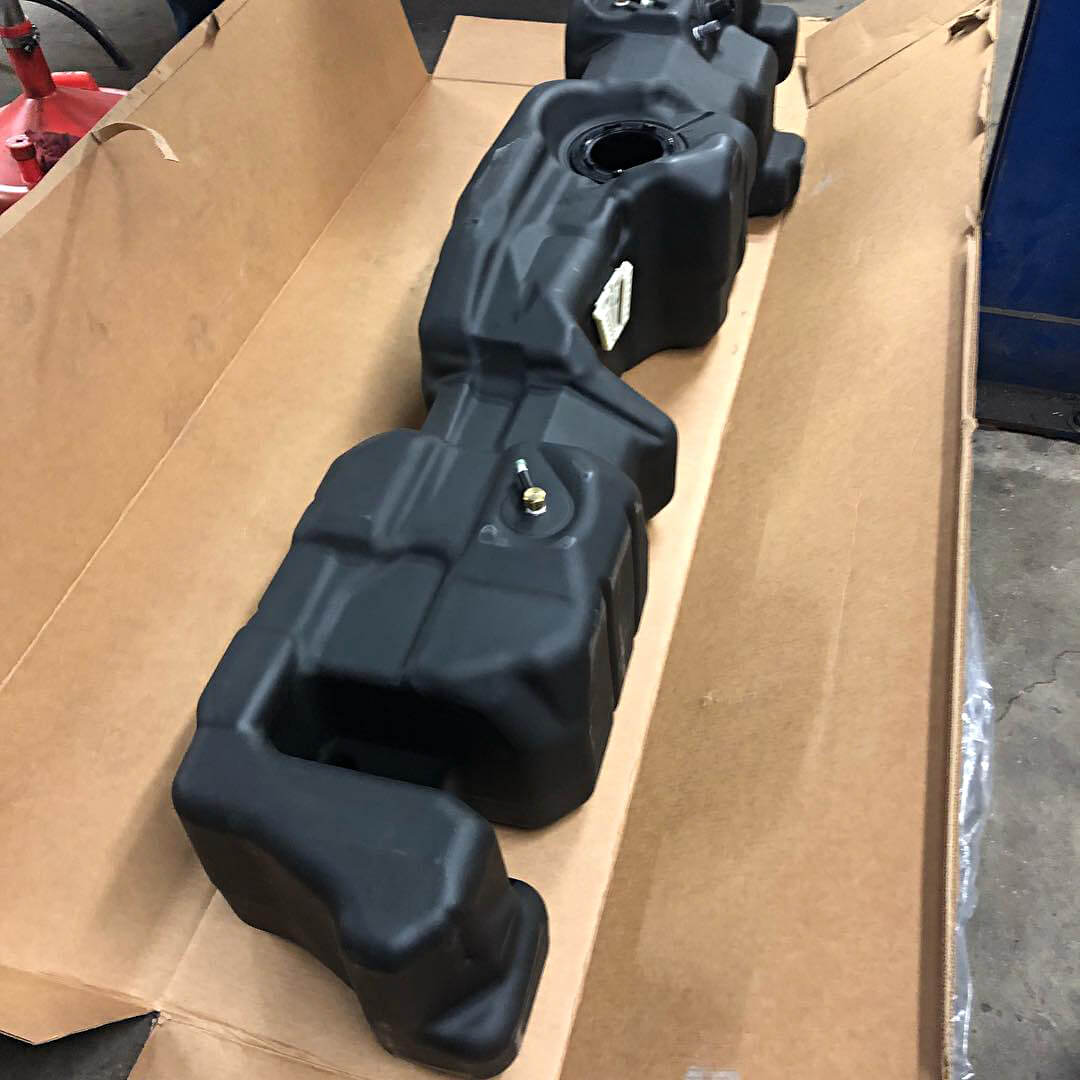 Extra Fuel Capacity
Crew Cab, Long Bed '17+ Fords
Extending and sometimes even doubling the range of today's diesel trucks is big business, and our friends at Titan Fuel Tanks are the leading manufacturer of extra capacity, direct-replacement fuel tanks. The company's latest product fits '17-'19 F-250 and F-350 crew cab long bed configurations and holds a whopping 65 gallons of diesel (PN 7020317). You can find out more specifics on Titan's new crew cab replacement tank by stopping by the American Force Wheels booth (number V505A) and checking out the Street Diesel Performance Super Duty on display at the 2018 SEMA Show.