WE INSTALL A MISHIMOTO RADIATOR ON OUR '00 F-250
Without a doubt, the radiator is one of the most overlooked components on our trucks. In the midst of adding larger injectors, high volume fuel systems, bigger turbos, and stronger transmissions, it's something we never really think about. Until there's a problem. Such was the case with our 7.3L powered, '00 F-250. Just as the 17-year-old Super Duty was approaching the 600hp mark, its 280,000-mile unit sprang a leak, prompting one of those "forced repair" scenarios. But instead of sticking with a stock radiator, we contacted Mishimoto for one of its aluminum, extra capacity units.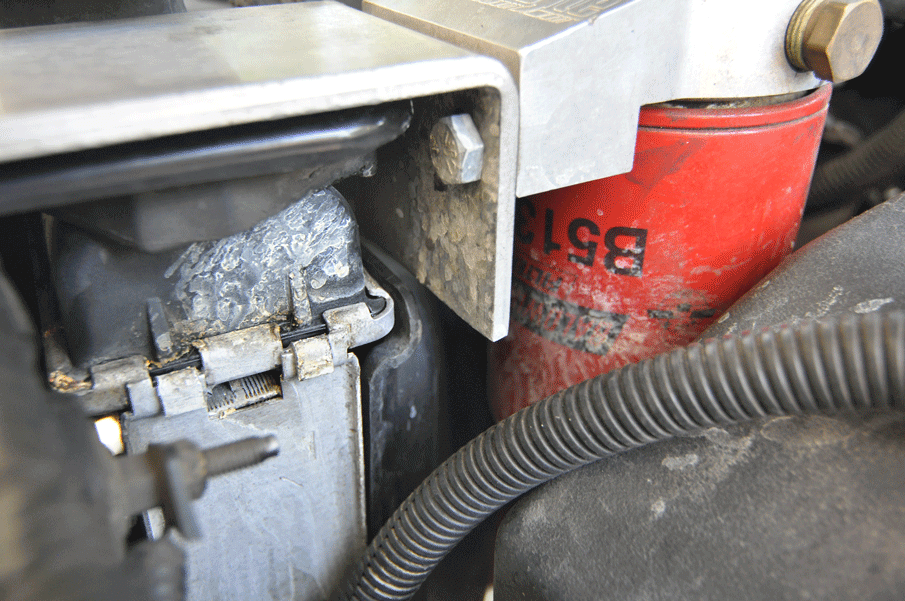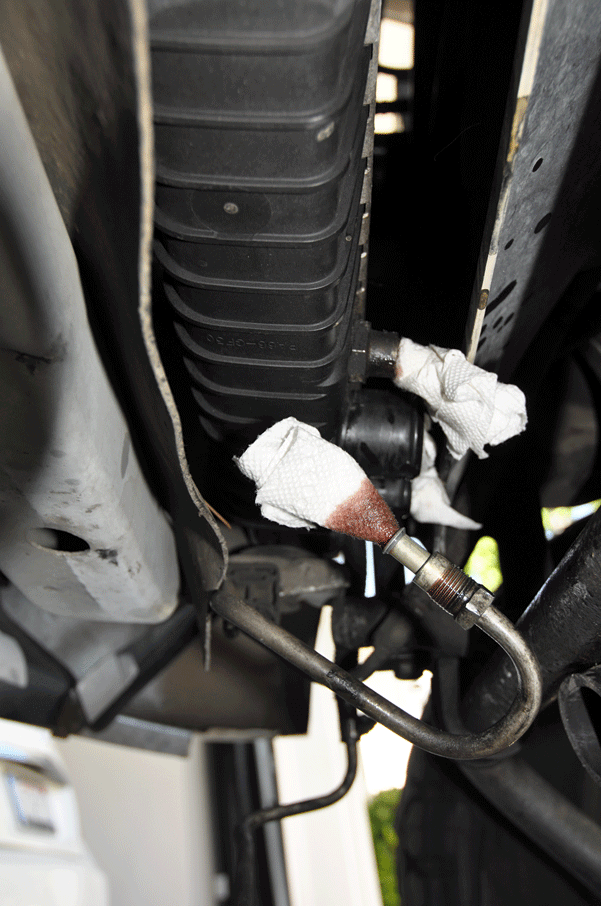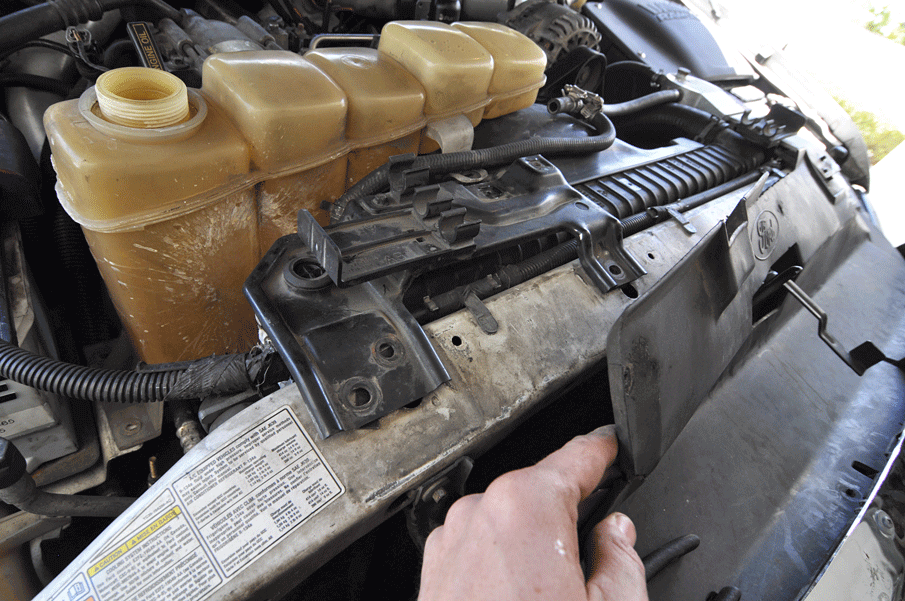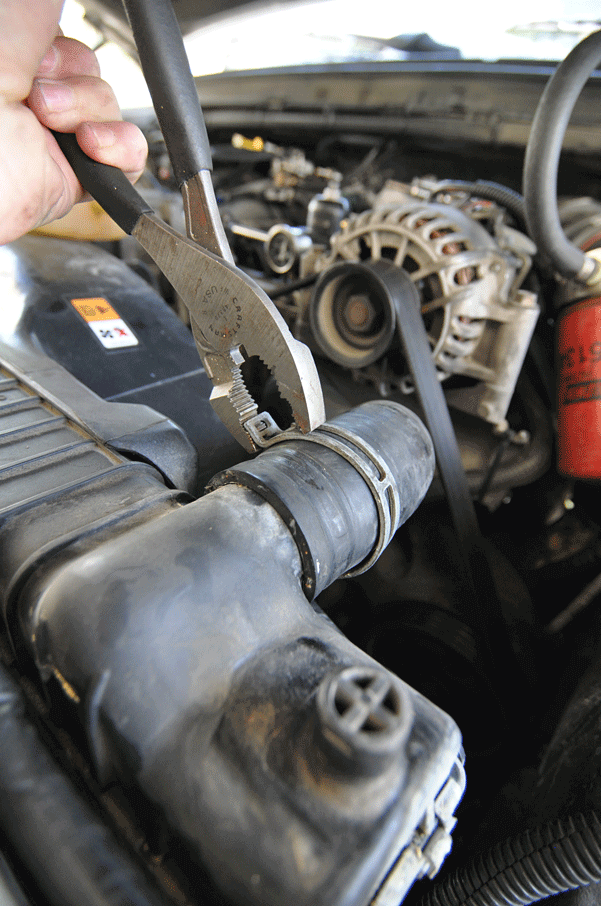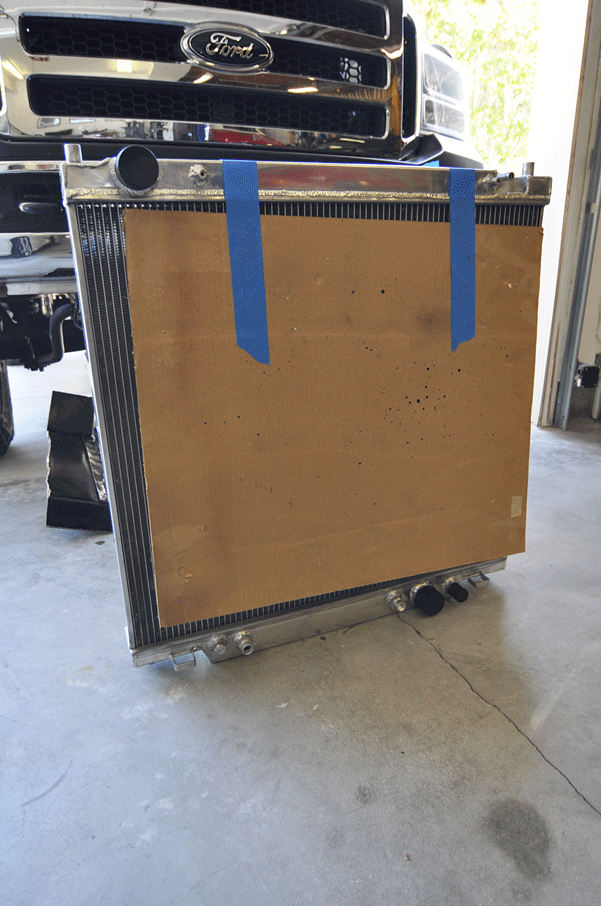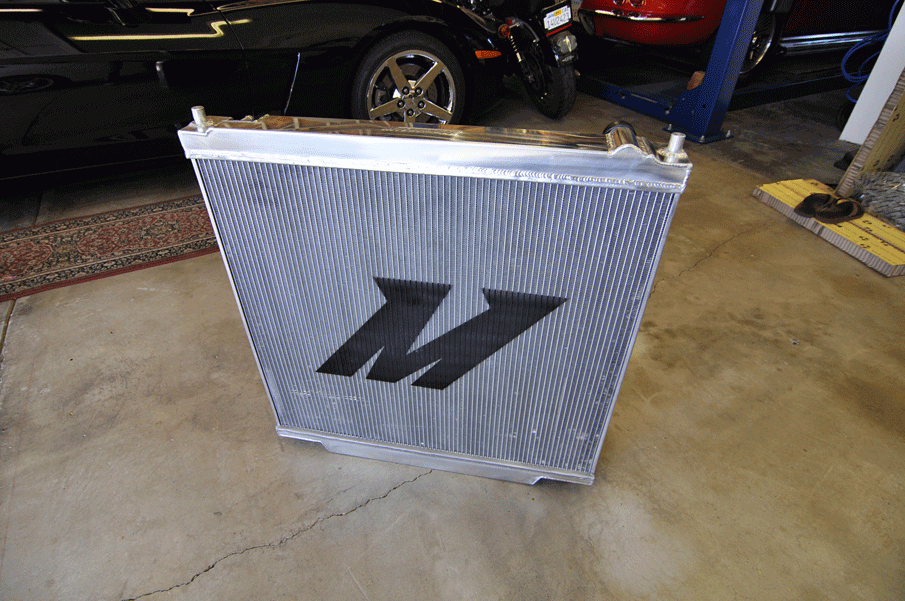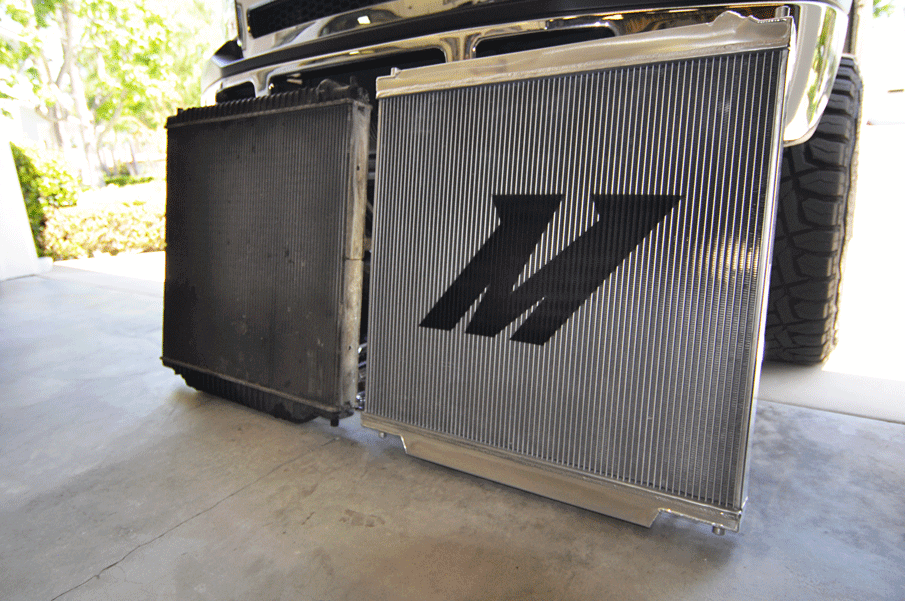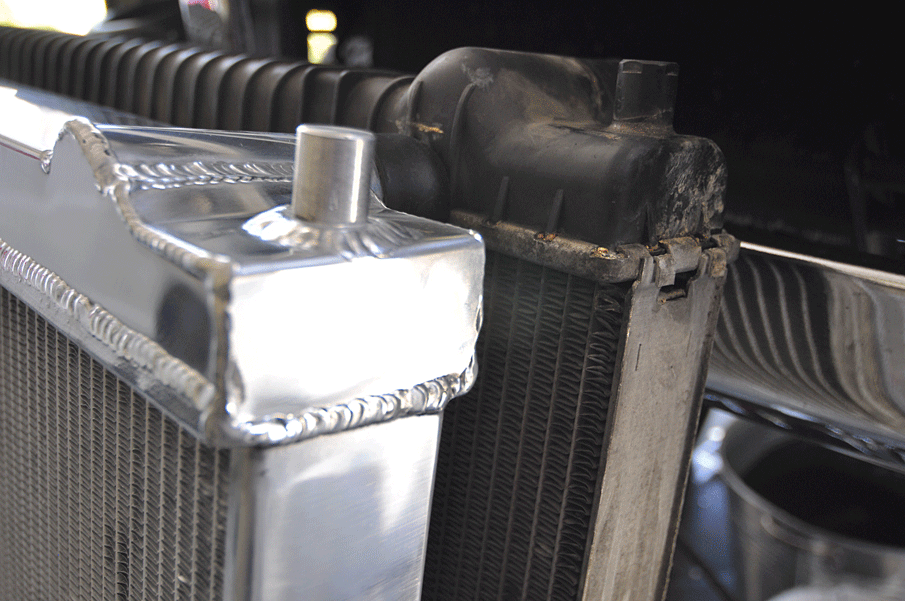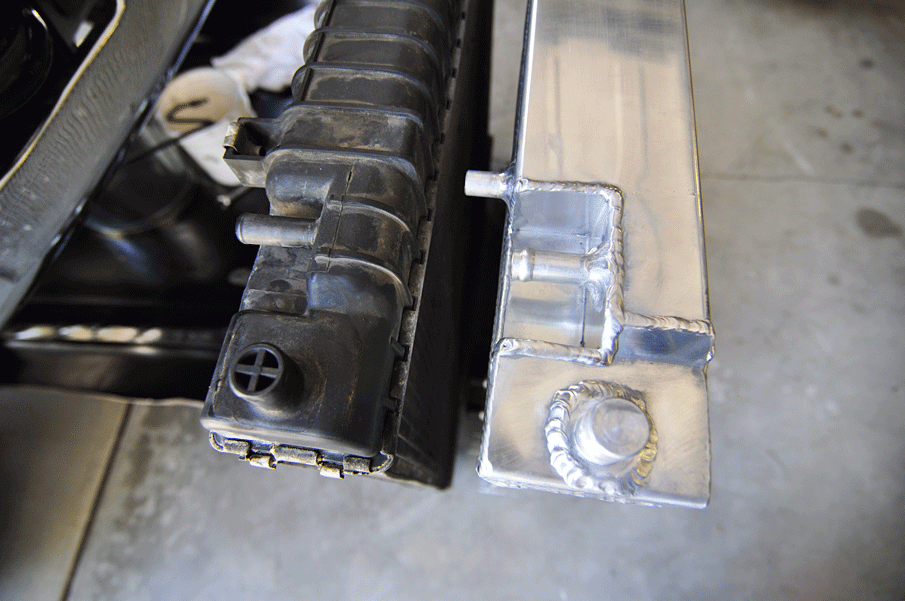 "MISHIMOTO'S RADIATOR WORKS AS HARD AS YOUR VENERABLE 7.3L DOES."

Perhaps the biggest advantage of running the Mishimoto radiator in your '99-'03 7.3L is its ability to provide reliable cooling on trucks that make big power yet are still being used for heavy towing. If your Super Duty is making 450 hp or more and spends a lot of its time at its GCWR, it's likely on the brink of what the factory cooling system can handle.

A neat feature on the Mishimoto radiator is its magnetic drain plug. No different from a magnetic drain plug in a rear differential cover or transmission pan, this plug attracts any metallic debris that might be circulating throughout the cooling system.

Made from 6061 aluminum, the drain plug utilizes a neodymium magnet to collect any metallic particles that may exist in your coolant. The M12 x 1.5 plug features a 0.47-inch thread length and a Dowty oil seal for a leak-proof seal.

Due to our factory radiator hoses being in such poor condition, we decided to replace them with Mishimoto's silicone coolant hose kit. The high-grade silicone hoses incorporate four layers of heat resistant fibers for improved pressure tolerance and heat reduction. Direct fit replacements, these hoses are ideal for longevity and blowout prevention.

With a history of cracking, we used the Mishimoto radiator install as an opportune time to ditch the plastic overflow reservoir. Aside from eventually cracking and leaking, the factory overflow reservoir is easily one of the 7.3L engine bay's biggest eyesores. Needless to say, we turned to the aftermarket for both a more durable, and cosmetically appealing alternative.

Ruling out any cracking scenarios and providing considerable dress-up under the hood, we went with an aluminum replacement reservoir from PSP Diesel. In addition to being the last reservoir the truck will ever need, its aluminum construction acts as a heat sink, further helping to keep coolant temps down.

To be sure, the polished PSP overflow reservoir and OEM unit are night and day different. The PSP reservoir is made from high-strength yet lightweight 5052 aluminum and, as you can see, is TIG-welded to perfection.

To keep an eye on the engine's coolant level, PSP Diesel incorporates a sight glass into the top of its overflow reservoir. As a direct, drop-in replacement for the factory piece, the PSP reservoir changes nothing in the way of fluid capacity.

Using the factory mounting hardware, the PSP overflow reservoir installed in minutes and sits exactly where the OEM tank did. The stock reservoir cap and reservoir to- radiator hose were also retained. The only thing left to do at this point was add coolant, warm up the truck, check for leaks, and take it on a test drive.
Renowned for its replacement radiator for the 6.4L Power Stroke, Mishimoto has expanded its product line in recent years to include every popular late model diesel engine. Luckily for us, that means the 7.3L is covered under the Mishimoto umbrella. The company's radiators feature all-aluminum construction, TIG-welded end tanks, increased fluid capacity, and are backed by a lifetime warranty. Thanks to being a drop-in, direct replacement, we had the Mishimoto radiator installed in a couple hours, and topped things off with an aluminum coolant overflow reservoir from PSP Diesel. If you're looking for more longevity and improved cooling capacity for your modified '99-'03 7.3L, this is the way to go about it. DW
SOURCES :
MISHIMOTO
877.466.4744
Mishimoto.com
PSP DIESEL
713.941.1135
PSPdiesel.com