Earlier this year, we had the chance to test a 2014 Audi Q5 on the open road as well as through a few twisty canyons and even on unpaved surfaces for a stretch. The Q5 performed well on all of the surfaces we found ourselves on and offered a luxury ride while doing it. Yes, other SUVs and cars on the road today also offer comfortable interiors, navigation systems and seats that are worthy of in-home theater setups. Even today's trucks feature interior comfort far better than just a few years ago. The Q5, however, is top-shelf in its class and, better still, it's offered with a diesel engine option.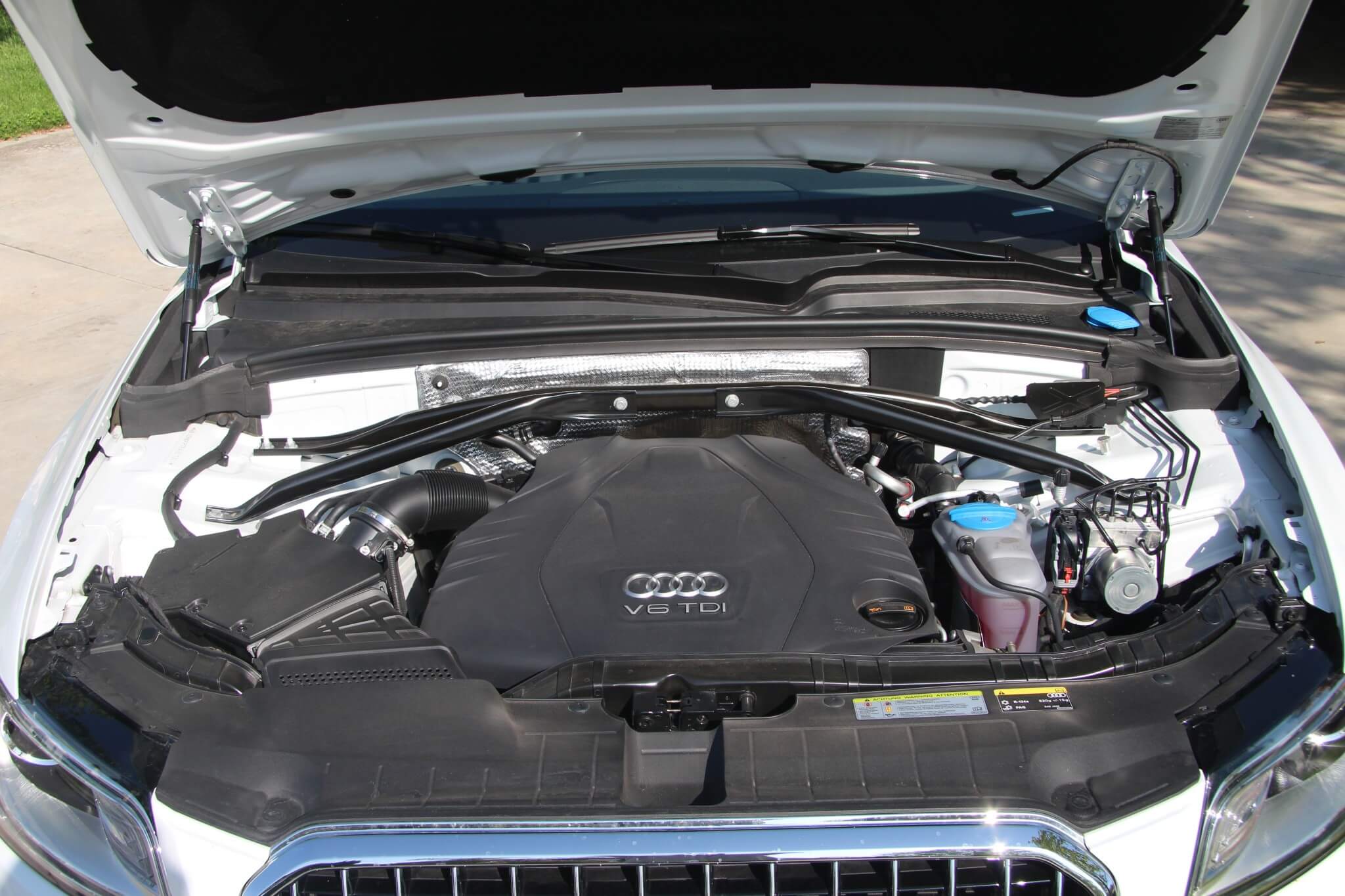 Yep, our tester was an oil burner, powered by Audi's 3.0L TDI V-6 diesel. This small V-6 has been a proven performer for Audi. The little diesel V-6 produces 240 hp at 3,750-4,000 rpm and 428 lb.-ft. of torque at 1,750-2,250 rpm. This diesel is mated to Audi's eight-speed Tiptronic automatic and their Quattro all-wheel drive system. With a 4.714 first gear, the Q5 TDI is quick off the line, and the all-wheel drive keeps full traction on wet surfaces even at full throttle. The Q5 TDI has two overdrive ratios: 0.839 in seventh and .0667 in eighth or final gear. Audi has a stated 0-60 time of 7.7 seconds for the Q5 TDI, which we didn't test in a scientific fashion. However, we can attest to the fact that it's quick on pick-up. We never had to worry about merging onto the freeway, no matter how short the onramps were. We for sure didn't test the claim of a top track speed that's stated to be 130 mph.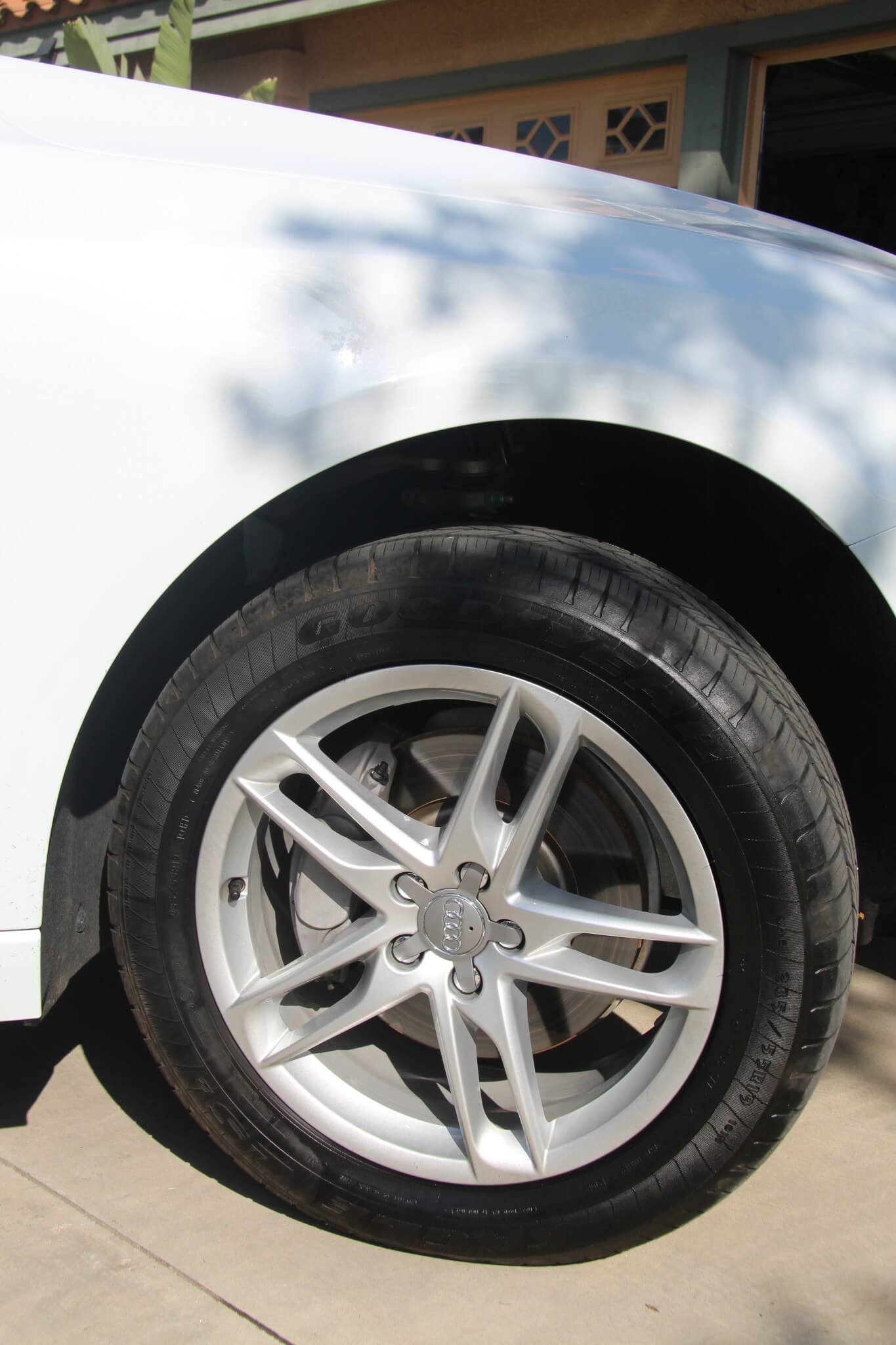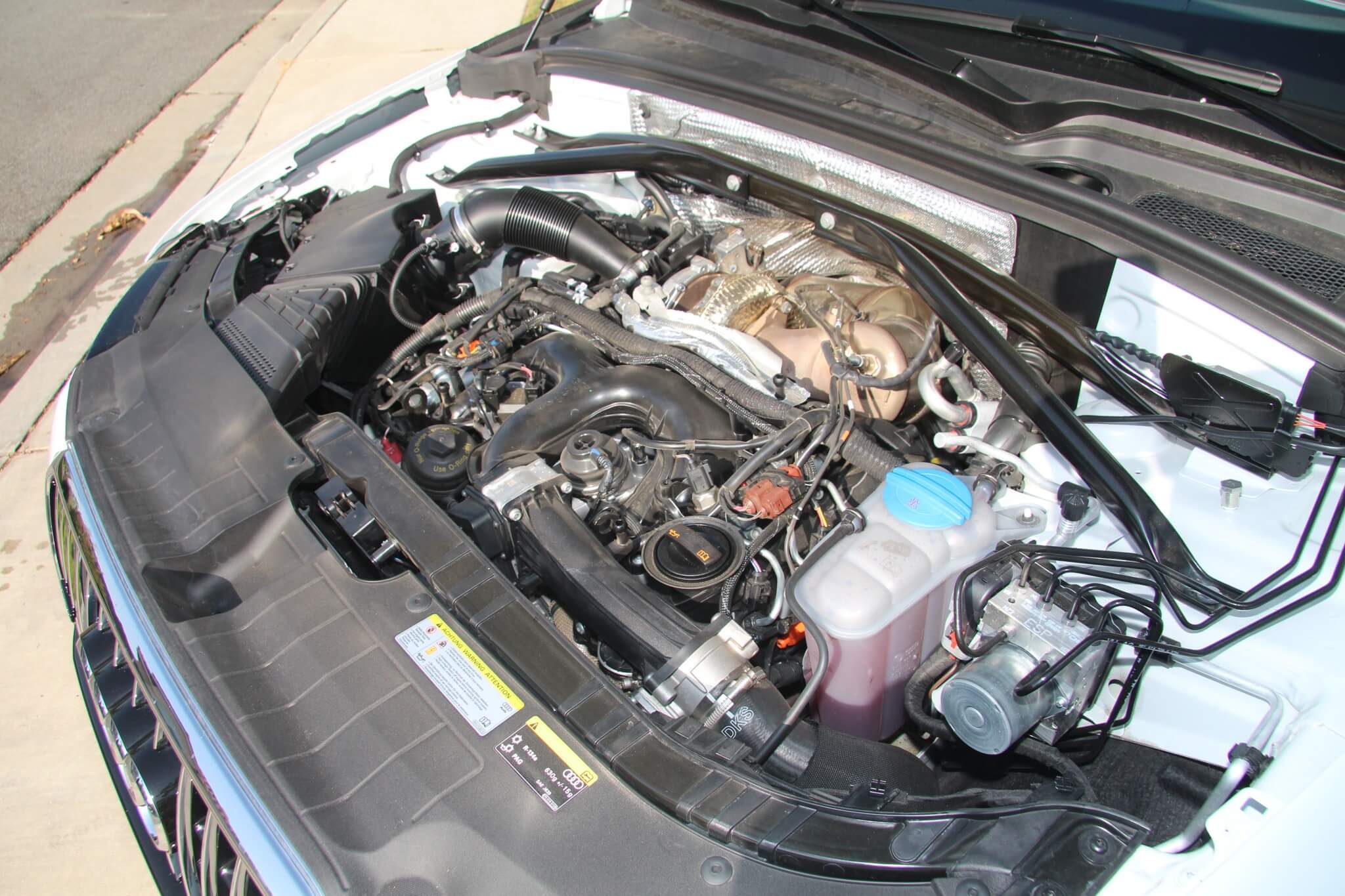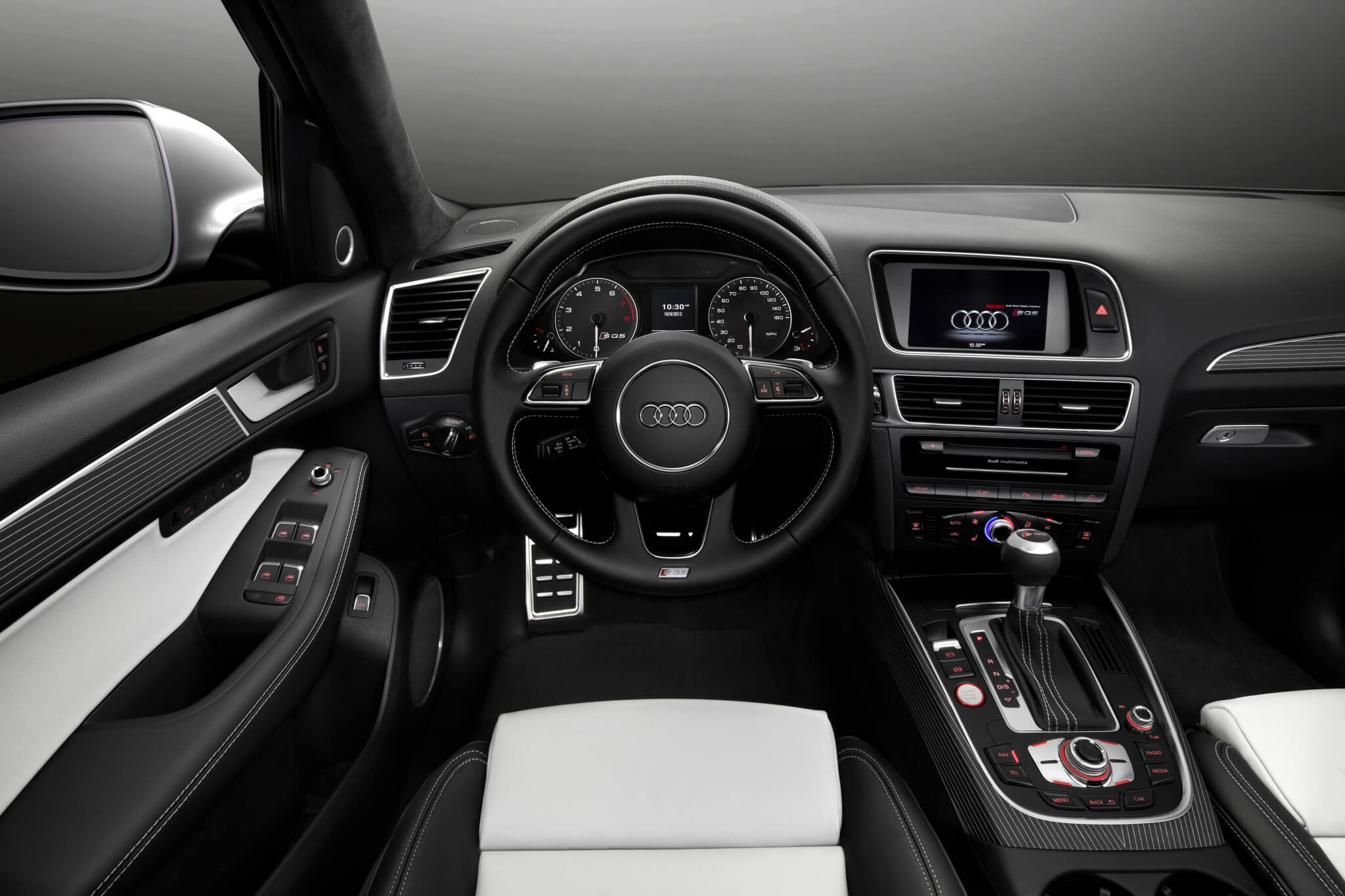 In the comfort department, the TDI V-6 diesel engine is quiet, with virtually no engine noise being audible either around town or on the highway. We didn't have to crank the tunes on the satellite radio, but the audio system was clear, clean and as good as our home stereo was just a few years back. Of course, any vehicle interior has its audio limitations, but as factory systems go, audiophiles won't be disappointed with the Q5. The seats are also quite comfortable, both front and rear. Overall, the interior quality and comfort in the Q5 was everything we expected from Audi, and maybe a little more.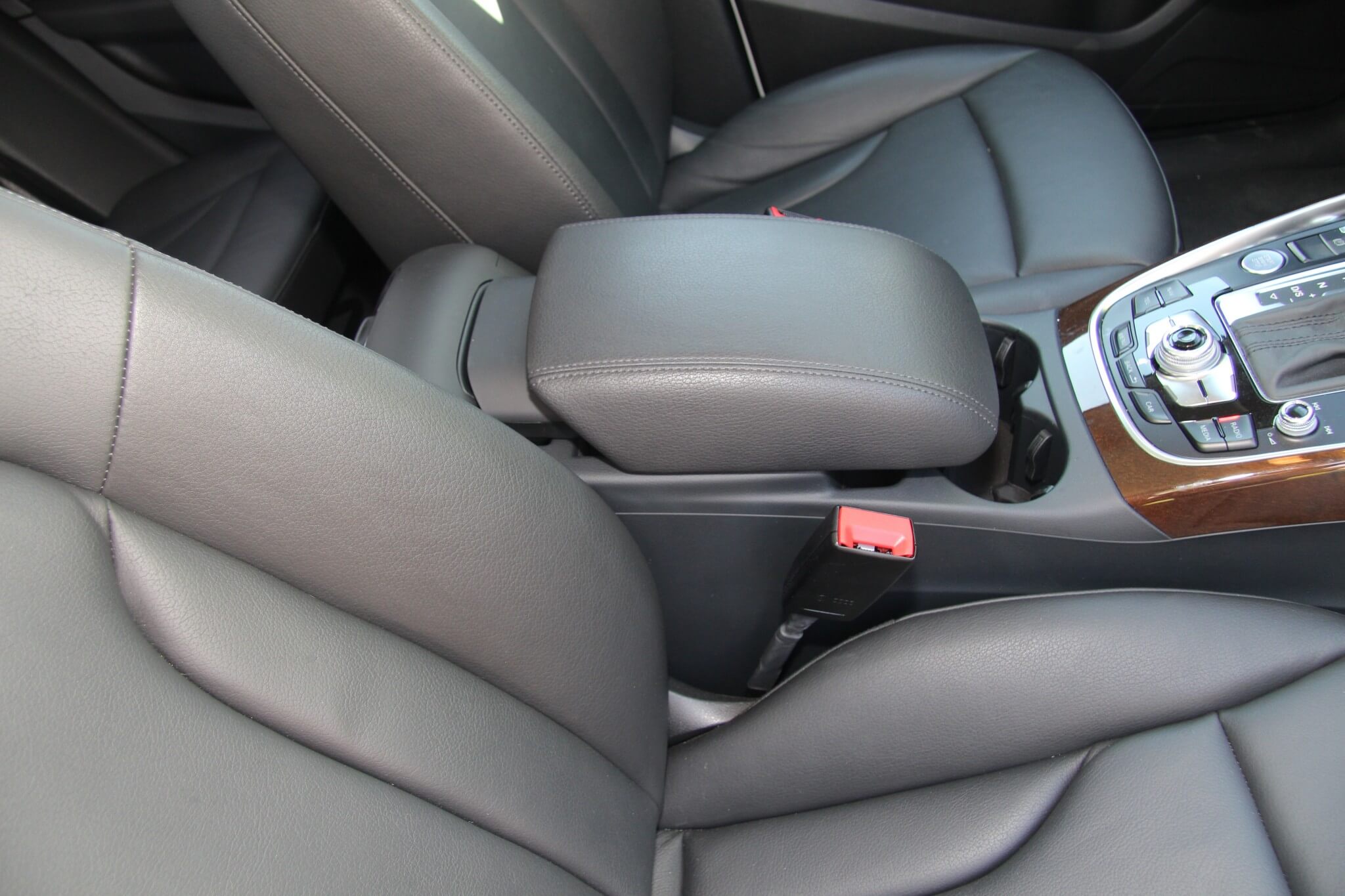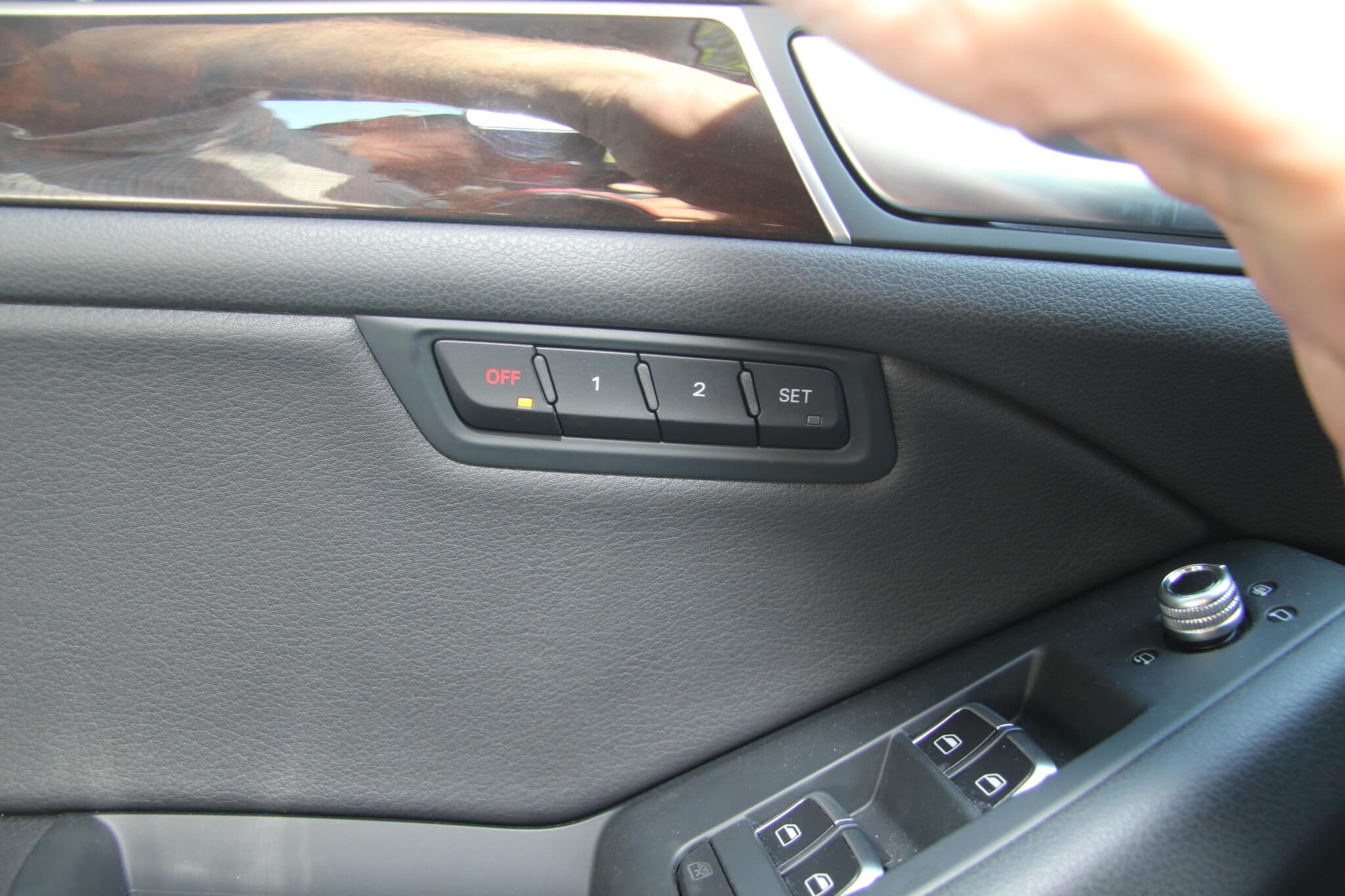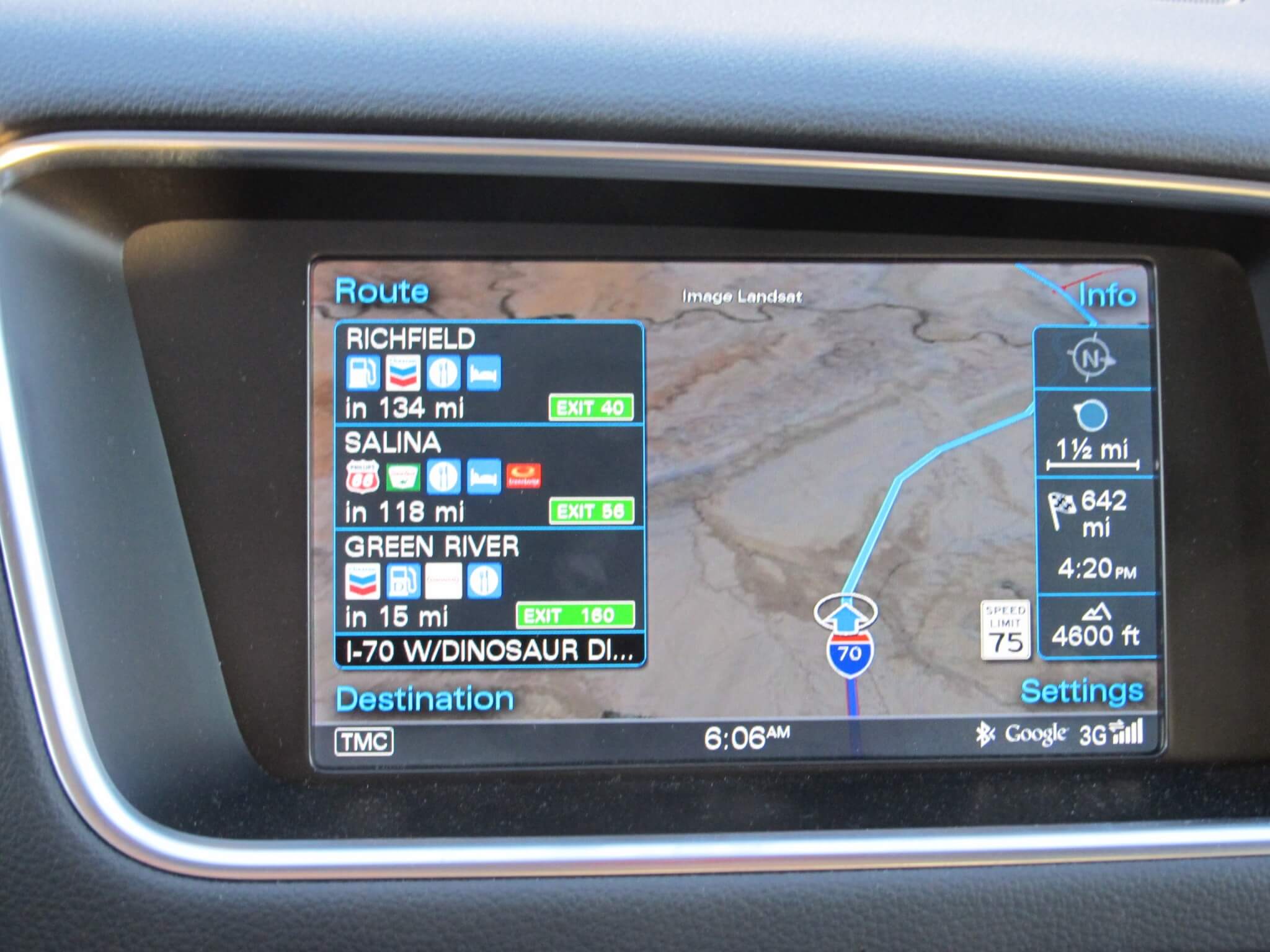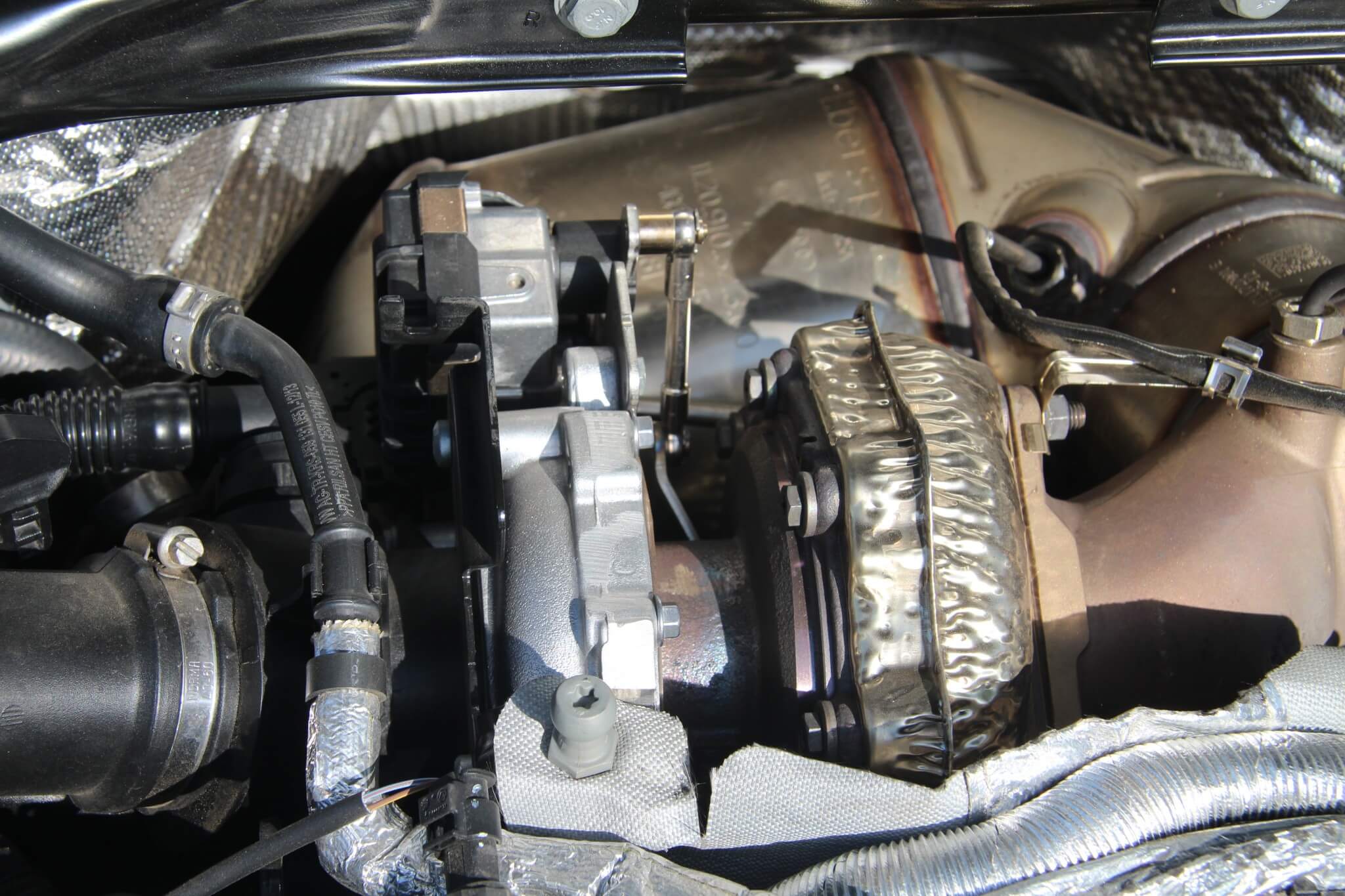 We were most pleased with the mileage the diesel offered us. We were able to put several tanks through the V-6 oil burner and found that the EPA rating of 24 city/31 hwy for the Q5 diesel can be beaten. Yes, we bested the highway claim for at least one tank, obtaining 33.47 mpg for an all-highway drive. This is 2.47 mpg over the EPA rating and it was done all at highway speeds, averaging around 70 mph. With the tank holding 19.8 gallons of fuel you can expect to go far between fill-ups. We have to concede that the Audi press fleet seems to have gotten the clue that diesel engines get better mileage once they're broken in. Most of the press vehicles we get to test are low on mileage, often less than 1,000 miles. The Q5 TDI came to us with just under 8,000 miles on it, enough for the little diesel to be truly broken in and offer maximum mileage on the open road.
The Audi Q5 seats five and can tow 5,500 lbs. in stock trim. With the optional tow package, the rating goes up to 6,600 lbs.
If you're looking to replace the family car or SUV, consider a diesel, and the Audi Q5. DW