More Mounts
Bullet Proof Diesel Antenna and Light Mounts
Bullet Proof Diesel has expanded their Third Brake Light Antenna Mount offerings to Include a Dual Antenna Mount, Dual Antenna Mount with Rigid LED's and Dual Antenna Mount with Baja Designs LED's. These three models will fit the 2015-2020 Ford F150, 2017-2020 Ford Raptor, 2017-2020 Ford Super Duty and the 2019-2020 Ford Ranger. The Patented BulletProof Third Brake Light Antenna mount installs between the cab of the truck and the third brake light providing a rugged install – perfect for the jobsite, off-road, or any radio enthusiast.
Bullet Proof Diesel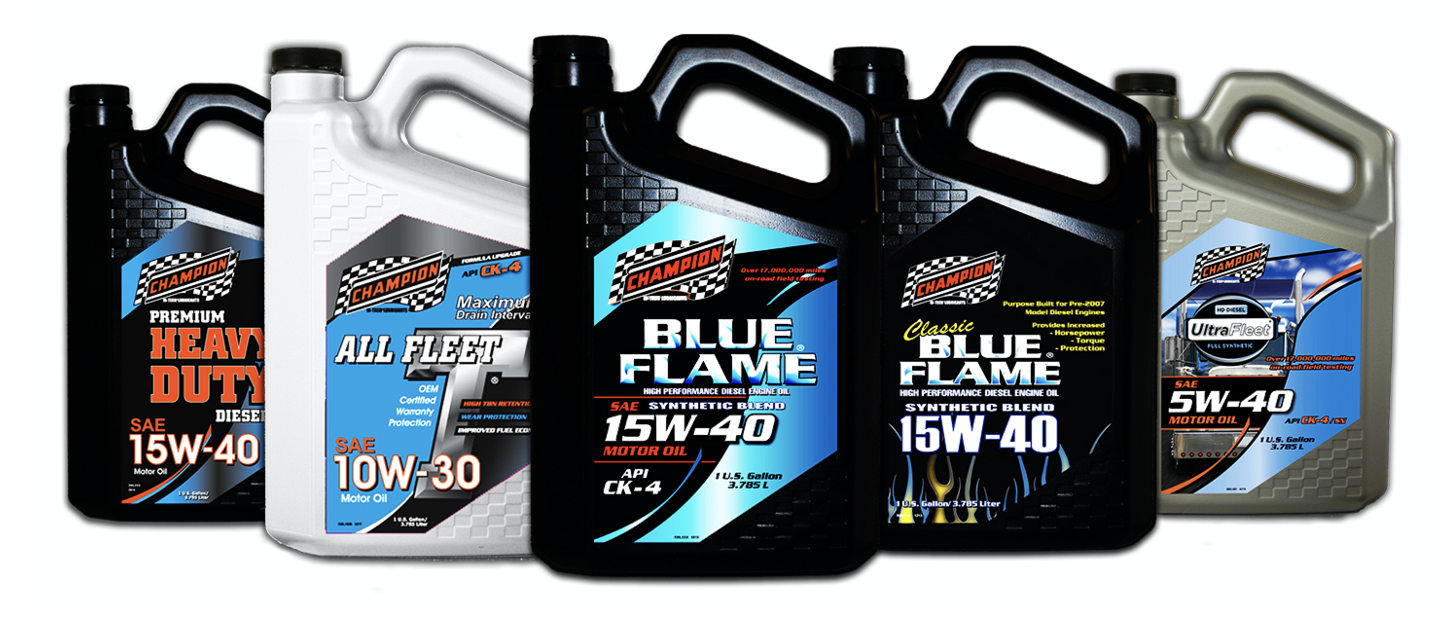 Better Oil
Champion 15w40 and 10w30 UltraFleet Synthetic-Blend
The new robust Champion 15w40 and 10w30 UltraFleet® Synthetic-Blend CK-4 series engine oils are designed to provide industry-leading performance to meet the needs of the next generation of heavy-duty engines. Increased power density, reduced oil volume and extended drain intervals place unique demands on engine oils to control oxidation by-products, sludge and deposits. Due to higher shear stress and lower viscosity minimums for engine oils; only oils with the highest wear protection and viscosity stability can maximize the performance and life of advanced diesel engines.
Champion Brands
ChampionBrands.com/diesel-engine-oils/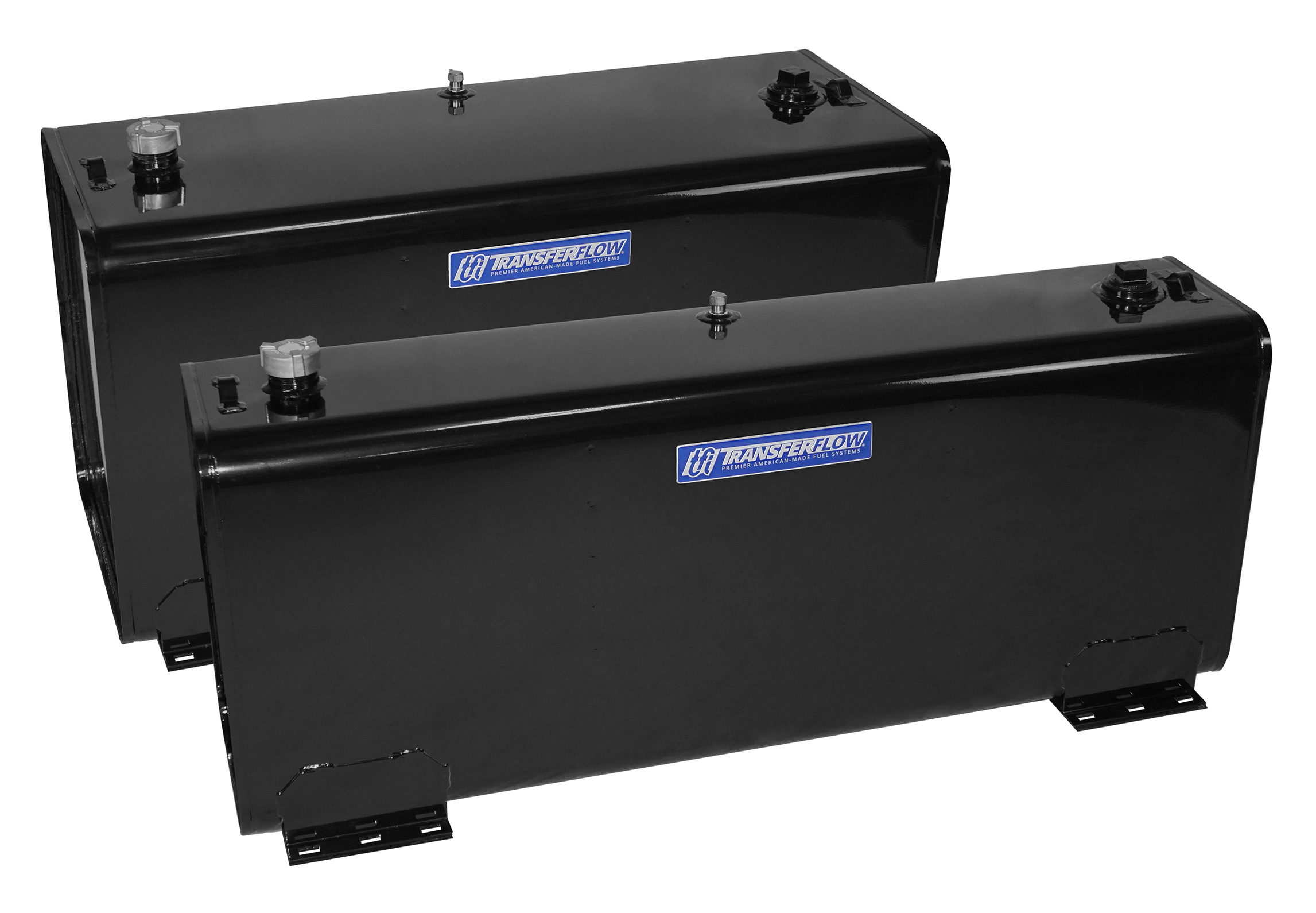 High Capacity
Transfer Flow 50 and 80 Gallon Refueling Tanks
Transfer Flow introduces two new refueling tanks for diesel fuel. The 50- and 80-gallon fuel tanks fit full-size pickups and come with mounting hardware, fuel cap, and rollover valve. The refueling tanks are manufactured from 14-gauge aluminized steel for superior rust resistance and strength. They have internal baffles for extra durability and are powder coated black. They're compatible with GPI and Fill-Rite 12-volt refueling pumps, which are sold separately.
Transfer Flow
New Shoes
WELD Off-Road – Stealth
With the launch of WELD Off-Road, the company is bringing its 53 years of engineering excellence and innovation to introduce its first line of off-road racing and performance wheels for trucks and SUVs. These wheels are engineered to deliver best-in-class load ratings for any on or off-road terrain.
First up is the ten-spoke Stealth available in three sizes (20×9", 20×10" and 20×12") as well as three lug patterns (five, six and eight). Buyers can choose from two finishes – Satin Black for a low-profile, stealthy appearance, or Gloss Black with milled highlights on the inner faces of the wheel spokes and the WELD Off-Road logo around the rim.
WELD Off-Road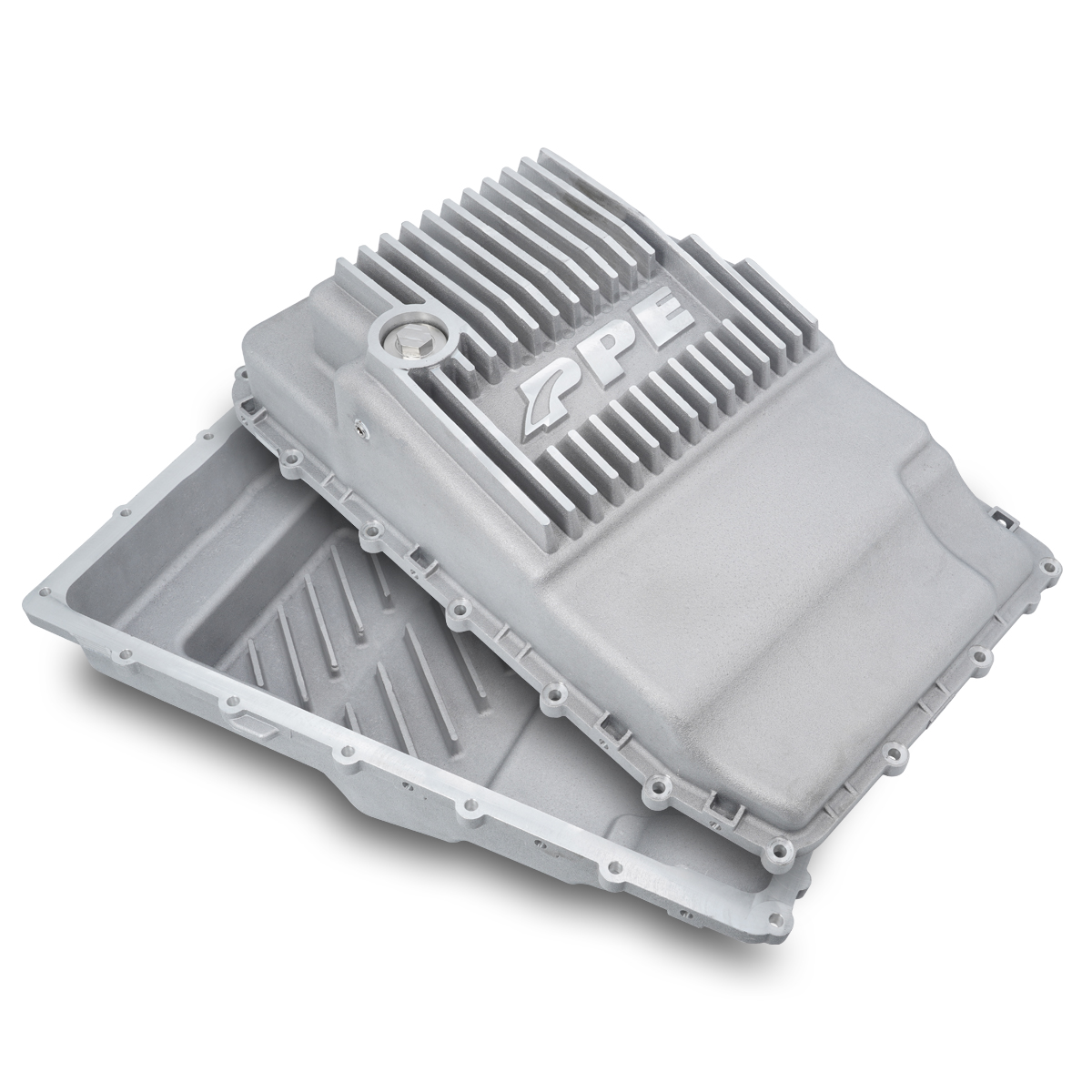 Cool Runnings
PPE Diesel Ford 10R80 Cast Aluminum Trans Pan
Ford 's 10R80 transmission is revolutionary. Help keep it alive with a cast pan from PPE. PPE's cast aluminum pan provides superior cooling over the stock plastic pan. The stock plastic pan has no drain plug and is discarded each transmission service. The PPE Pan's cast-aluminum construction with exterior fins transfer heat away from transmission internals. Lower transmission fluid temperatures extend transmission life. The benefits of the PPE Pan also include easier fluid services. Simply drain, plug and refill. No more trans fluid showers.
PPE Diesel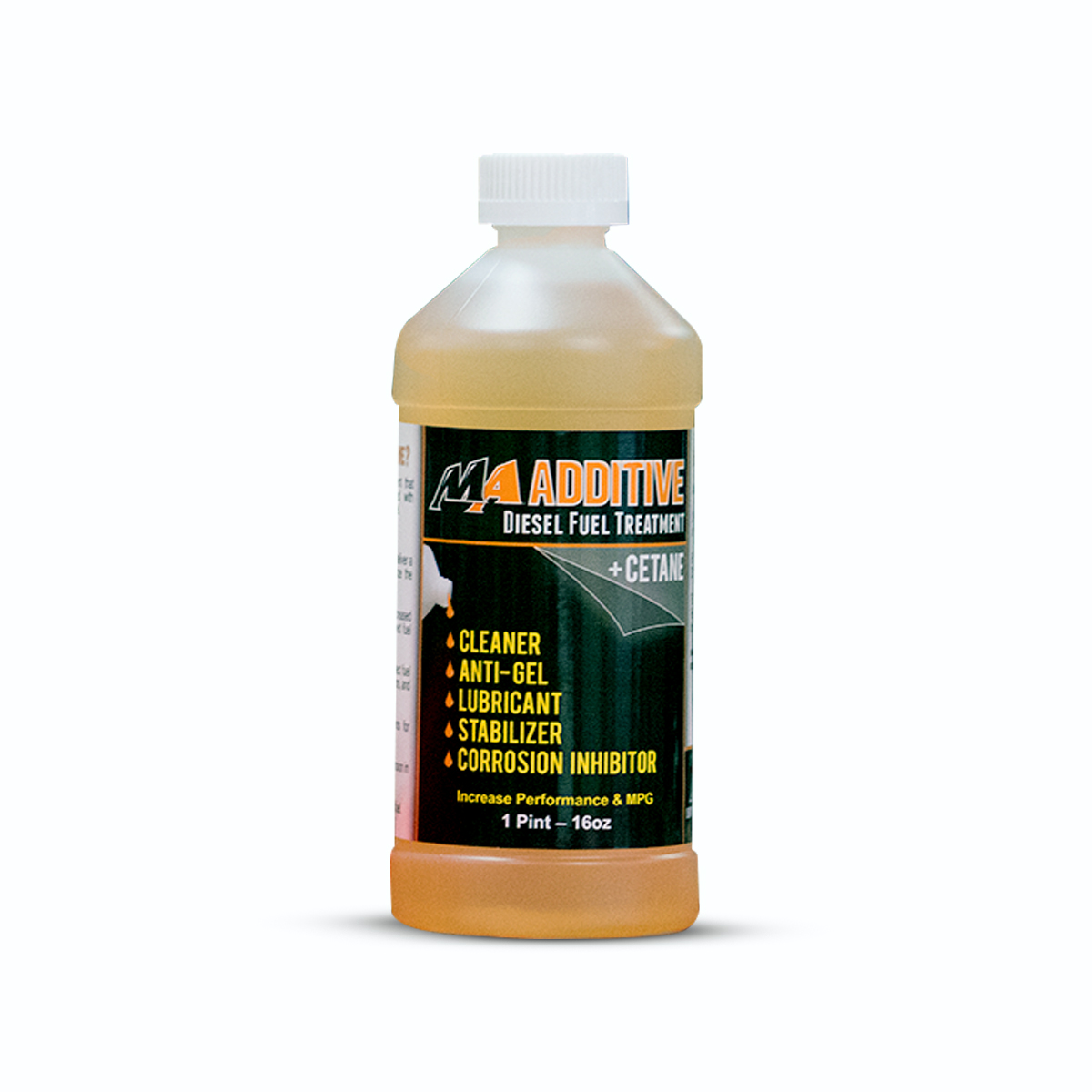 Fuel Protection
Merchant Automotive Additive Diesel Fuel Treatment
MA Additive is formulated to resolve the ULSD fuel issues many owners are experiencing. This is done with a proprietary formula that increases the Cetane rating by 2 to 3 points to provide a more complete burn while maximizing the efficiency of the engine. The formulation includes cleaning agents to clean and protect the entire fuel delivery system from tank to injectors including pumps, lines and even valves. It also delivers faster starts, smoother running, increased power, higher BTUs, and improved fuel economy by enhancing the characteristics of ULSD fuel. Additionally, MA Additive includes fuel system lubricants to reduce friction and enhance component life as well as stabilizers to extend the shelf life of fuel for vehicles which are intermittently driven and inhibitors to minimize corrosion in the fuel system.
Merchant Automotive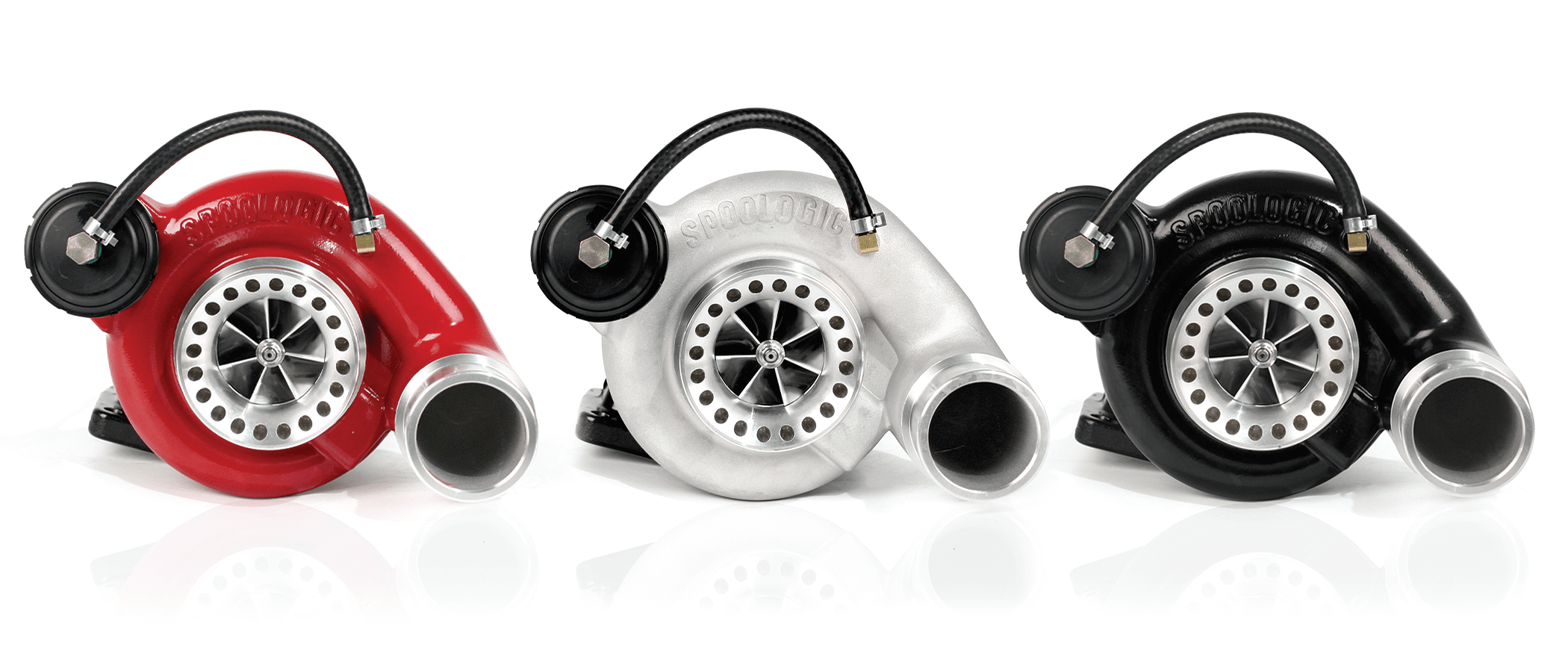 Turbo Upgrade
Spoologic Stage Two performance turbos for 1994-2007 5.9L Cummins trucks
Spoologic Turbo Systems announces the release of six new Stage Two performance turbos for 1994-2007 5.9L Cummins trucks. These new turbos are capable of supporting up to 650 RWHP and like Spoologic's Power Stroke and Duramax turbos, these units feature exclusive Spoologic upgrades including custom designed and manufactured oversized compressor wheels; upgraded and oversized turbine shafts; exclusive anti-surge rings; upgraded wastegate actuators; and more.
ProSource Diesel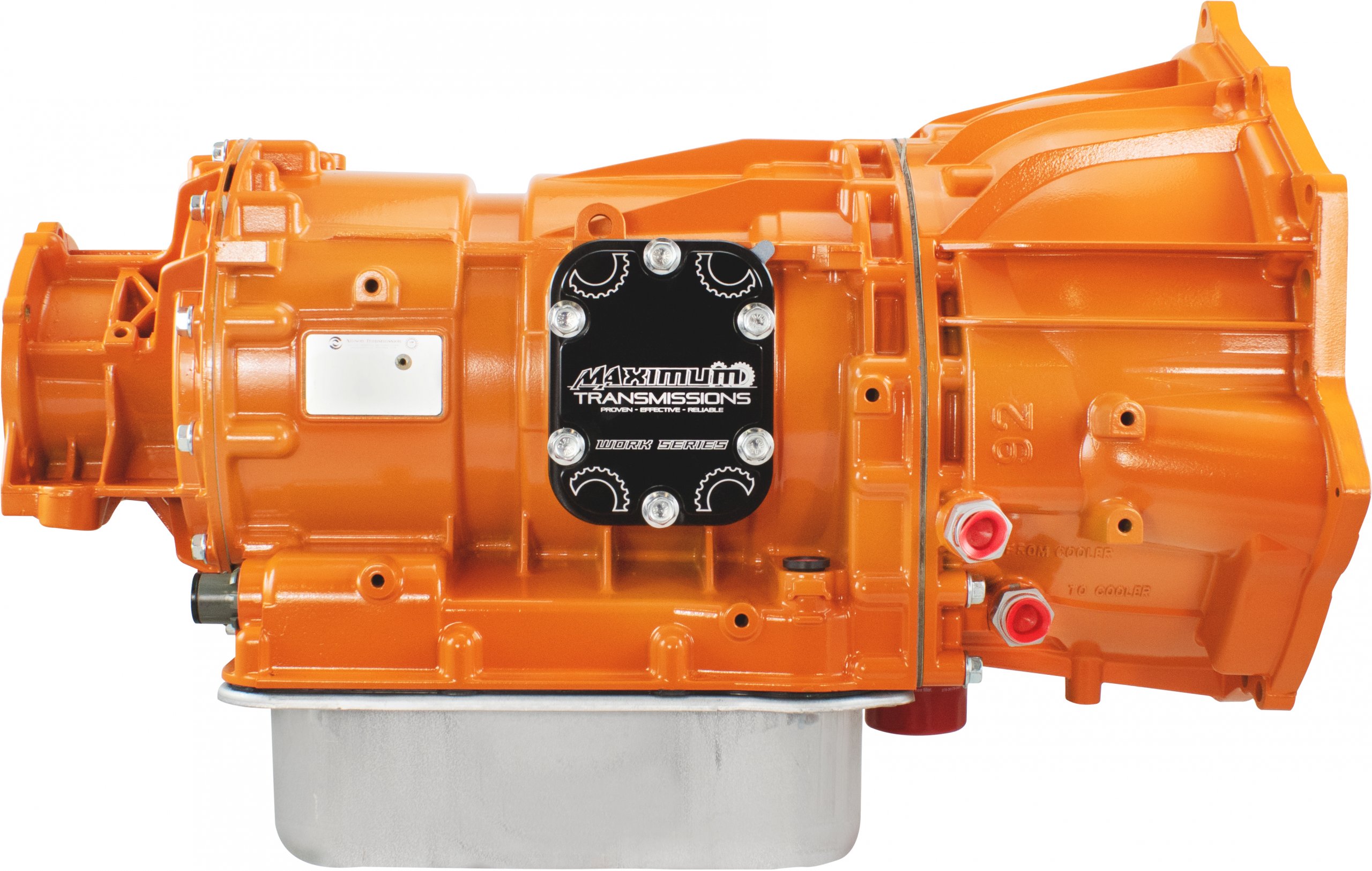 A Better Allison
Merchant Automotive MAximum Transmission Work Series
The MAximum Transmission Work Series was designed for hard working Duramax owners and daily drivers that want more holding power than stock while maintaining the smooth performance characteristics of a stock Allison transmission. The precisely rebuilt Work Series Allison transmissions start with thoroughly tested and inspected Allison cores. Carefully selected and matched internal components including improved friction materials, hydraulic upgrades, and a dyno tested MAximum Series valve body are meticulously installed. A steel Allison deep sump transmission pan is used for additional fluid capacity along with a billet aluminum Merchant Automotive filter lock to make sure the filter does not come loose. A single disk billet torque converter is installed and then each Work Series MAximum Transmission is painted orange. Each comes completely assembled and is ready to install with 24 quarts of high quality fully synthetic CAM2 Dexron VI automatic transmission fluid.
Merchant Automotive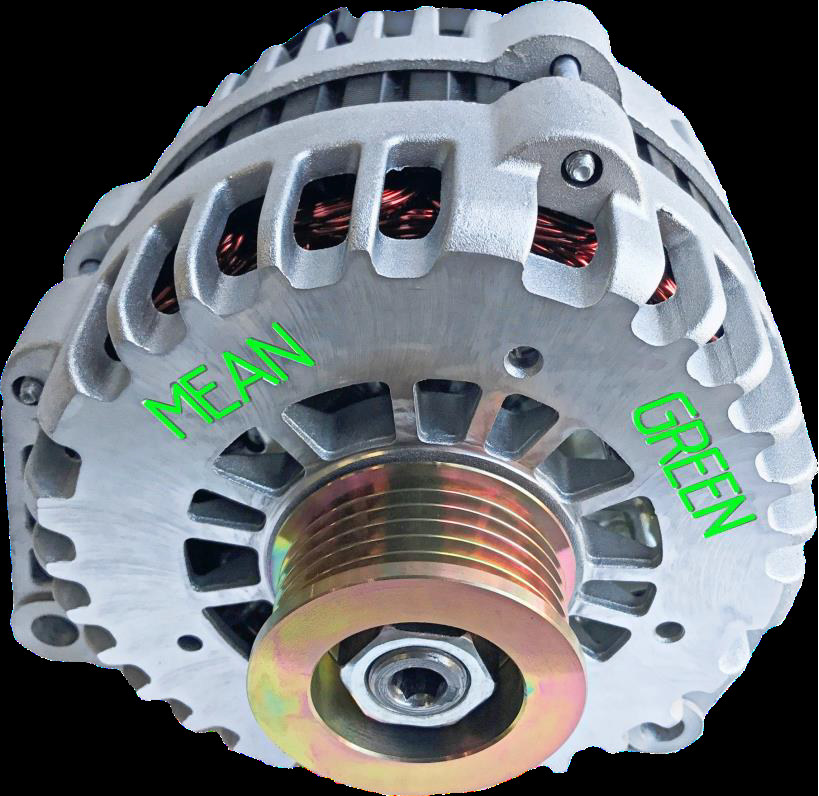 High Power
Mean Green 375 amp alternator for 2007-2019 6.7L Dodge/Ram engines
MG Industries, Inc. has just released its new 375 amp Mean Green Alternator for 2007-2019 6.7L Dodge/Ram engines. This unit puts out a whopping 375 amps at just 2,000 RPM'S. Designed to fit stock brackets, this Mean Green unit is a direct bolt-in. Great for Dodge/Ram Trucks and SUV's.
Mean Green Industries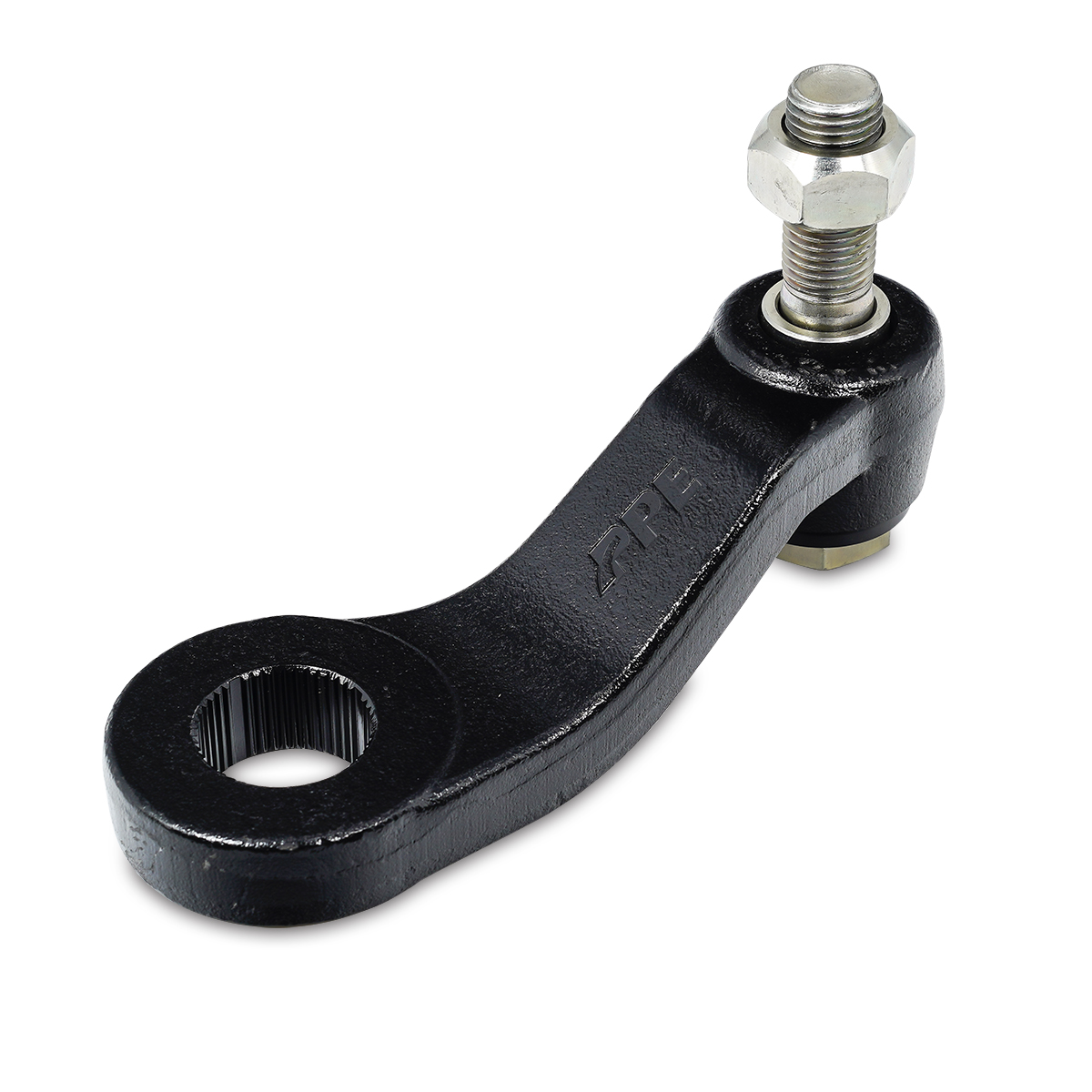 No More Pidgeon Toe
PPE Extreme-Duty GM Pitman Arm
The PPE Extreme-Duty Pitman Arm features a new forged design to take the abuse of racing, larger wheels or tires and increased horsepower. This Pitman Arm is equipped with replaceable dual bearings and larger 7/8″ bolt assembly for increased strength and durability. Intended to work with PPE's Extreme-Duty Idler Arm and PPE 7/8" Drilled Center Link or 7/8" drilled stock center link.
PPE Diesel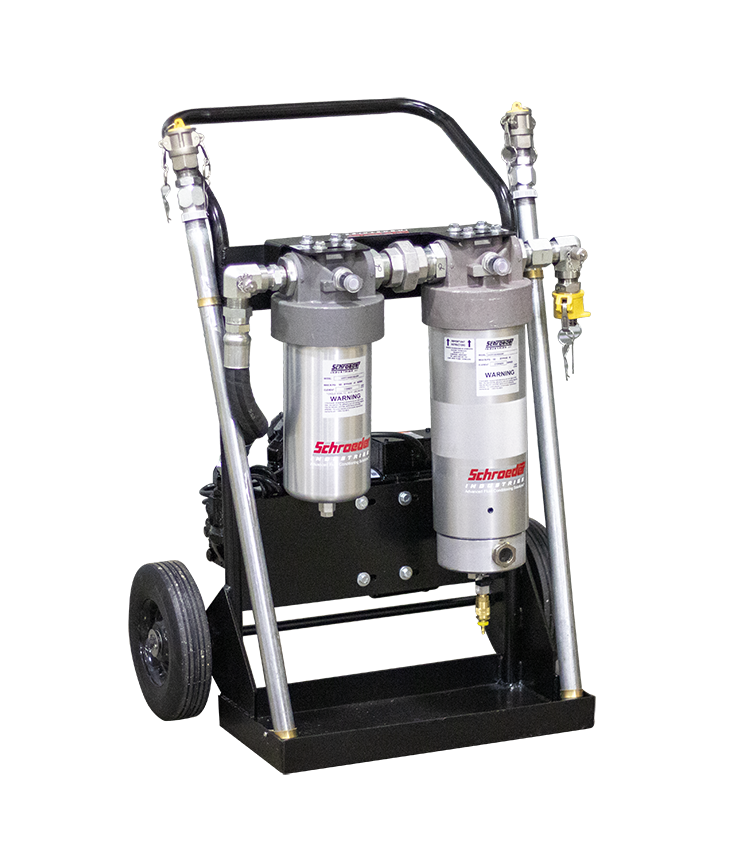 Wash Your Diesel
BDFC 3rd Gen. Fuel Polisher
The BDFC 3rd Gen. makes for a sensible and complete fuel filtration package for diesel fuel storage, polishing, and/or transfer applications. The new, all-aluminum filter assemblies (Schroeder GHPF & GHCF) allow for overall weight reduction a more compact footprint. Built with a 1.5 horsepower, single-phase motor, the BDFC 3rd Gen. can process fuel at either 14 or 25 gallons per minute (gpm).
Schroeder Industries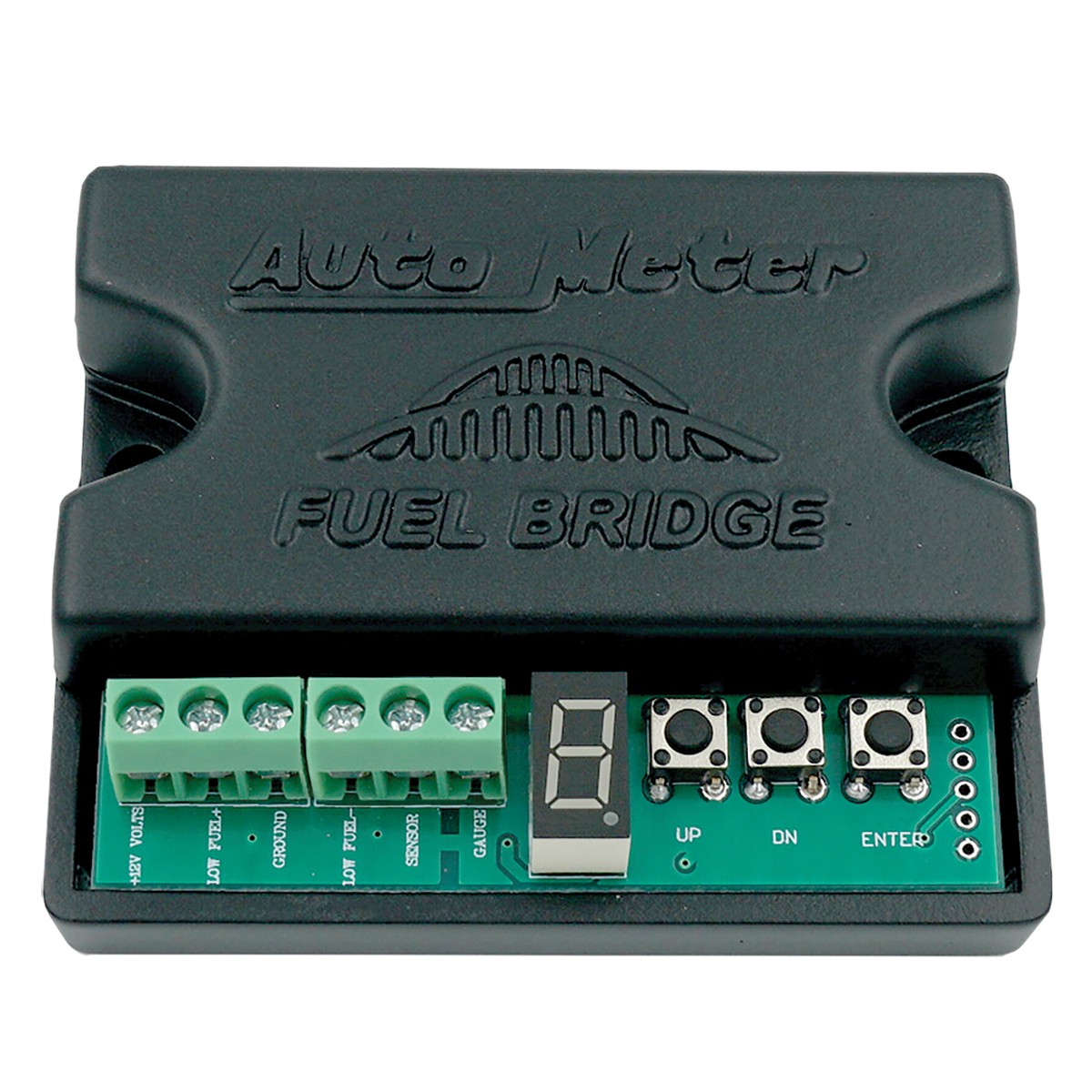 Any tank, any gauge
AutoMeter Fuel Bridge
The new Fuel Bridge from AutoMeter (Model #9109) allows you to easily install AutoMeter fuel level gauges in nearly any vehicle regardless of the resistance range. This product wires between any AutoMeter fuel level gauge and stock or aftermarket fuel level sending units. With its compact size (3-1/8" x 2-1/2" x ¾"), LED display, and easy three push button operation, the Fuel Bridge will be a breeze to install on just about any application.
AutoMeter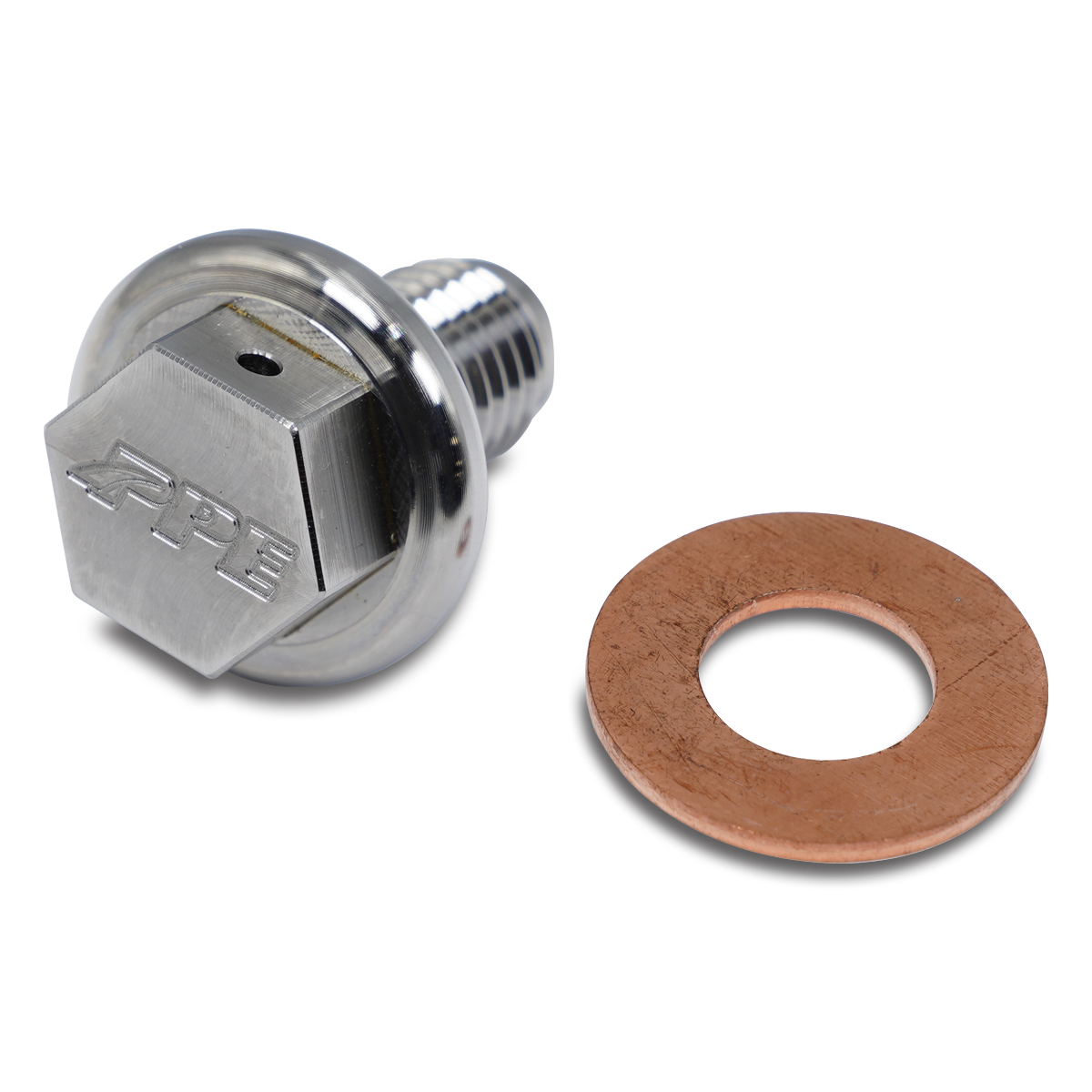 Ferrous Collector
PPE Diesel Billet Hardened Stainless Steel Oil Drain Plug
The factory oil pan drain plug does not have a magnet. That leaves metal particles free-floating around to do damage. PPE's Billet Hardened Stainless Steel Oil Drain Plug is a direct replacement and comes equipped with a powerful Neodymium magnet that pulls harmful ferrous metal contaminants from the oil which helps to extend the life of your engine. Comes complete with a safety wire provision and a copper washer for a tight seal.
PPE Diesel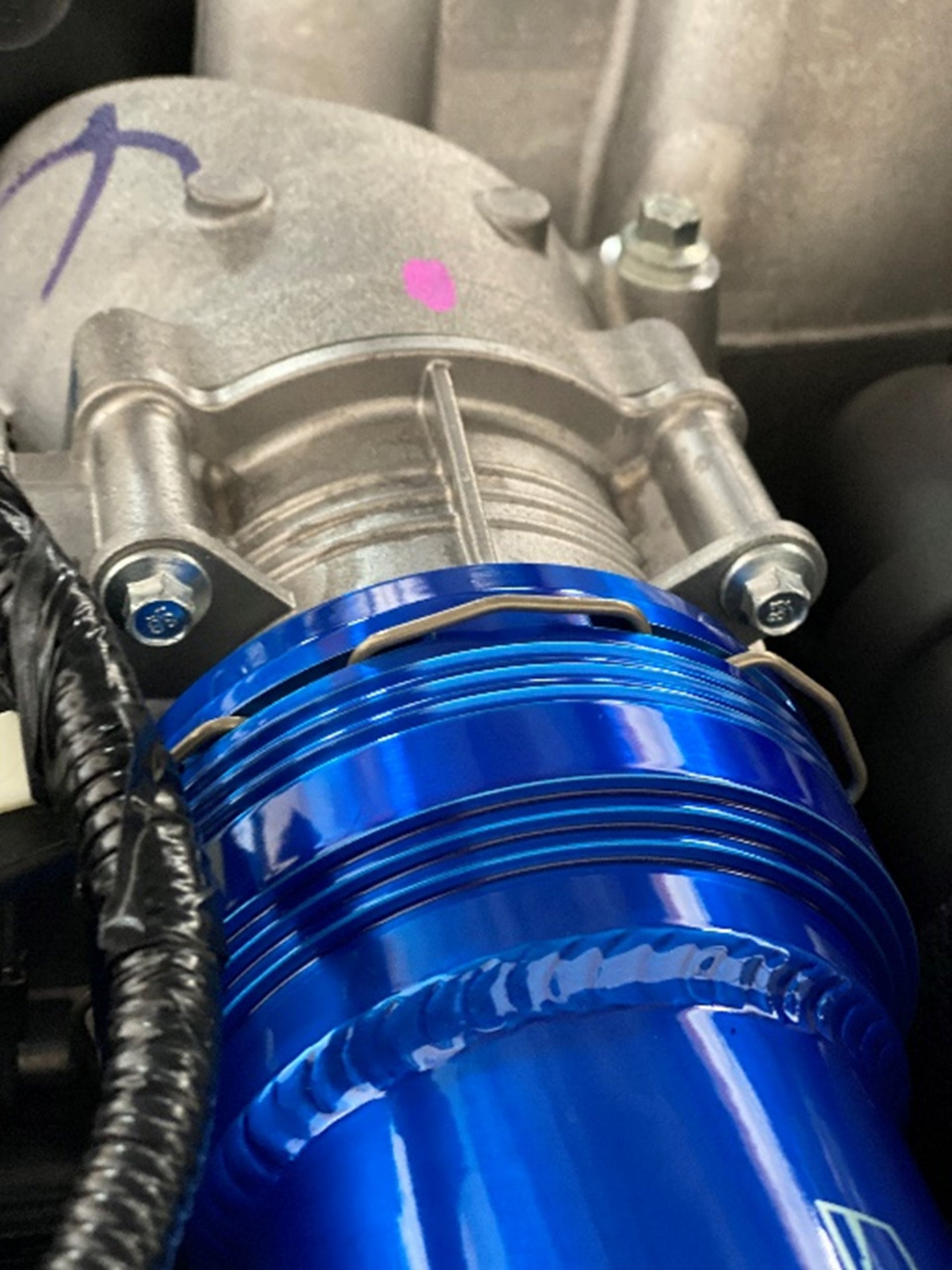 Boost Containment
Sinister Diesel Cold Side Intercooler Pipe for 2011-16 6.7 Power Stroke & 2017-2020 6.7 Power Stroke
The 6.7 Power Stroke is infamous for blowing the plastic intercooler pipe at the wrong time. The Sinister Diesel billet aluminum Intercooler Pipe assures you years of trouble-free use and looks great too. Machined out of billet aluminum then tig welded to aluminum tubing. The part not only looks good, moves more air but it is also made for the long haul. Made in the USA and finished in our Sinister Blue. Also included is a multi layer silicone boot. This part is in testing with CARB with an EO number expected soon.
Sinister Diesel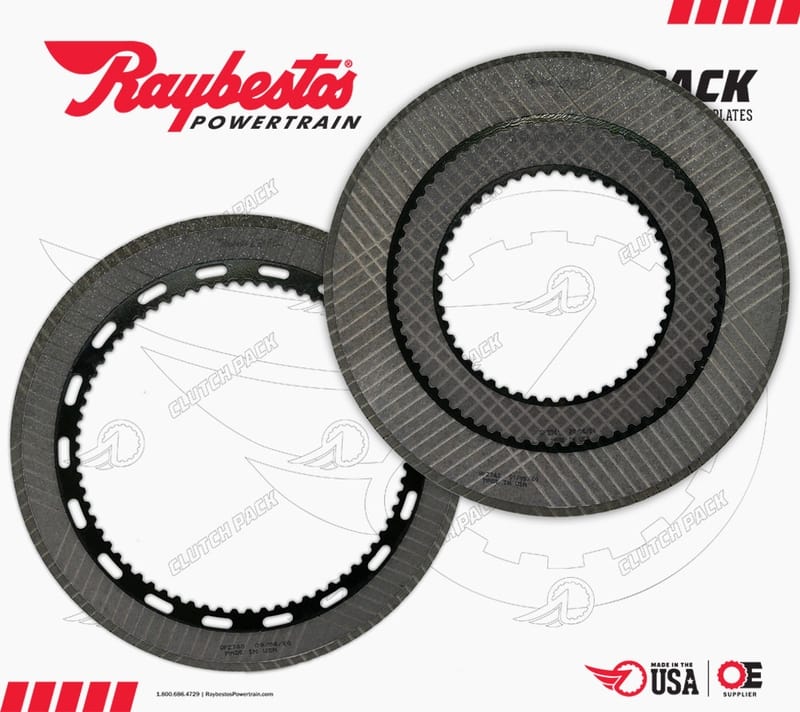 Upgraded Internals
Raybestos Powertrain Chrysler AS68RC Transmission Clutch Pack Module
The Raybestos Powertrain Chrysler AS68RC Transmission Clutch Pack Module, RGPZ-012, features made-in-USA upgraded enhanced performance GPZ AS68RC clutches to withstand high horsepower and greater torque capacity. Heavy-duty vehicles, commercial vehicles, and high-stress driving enhanced performance applications will benefit from this new transmission upgrade kit.
Raybestos Powertrain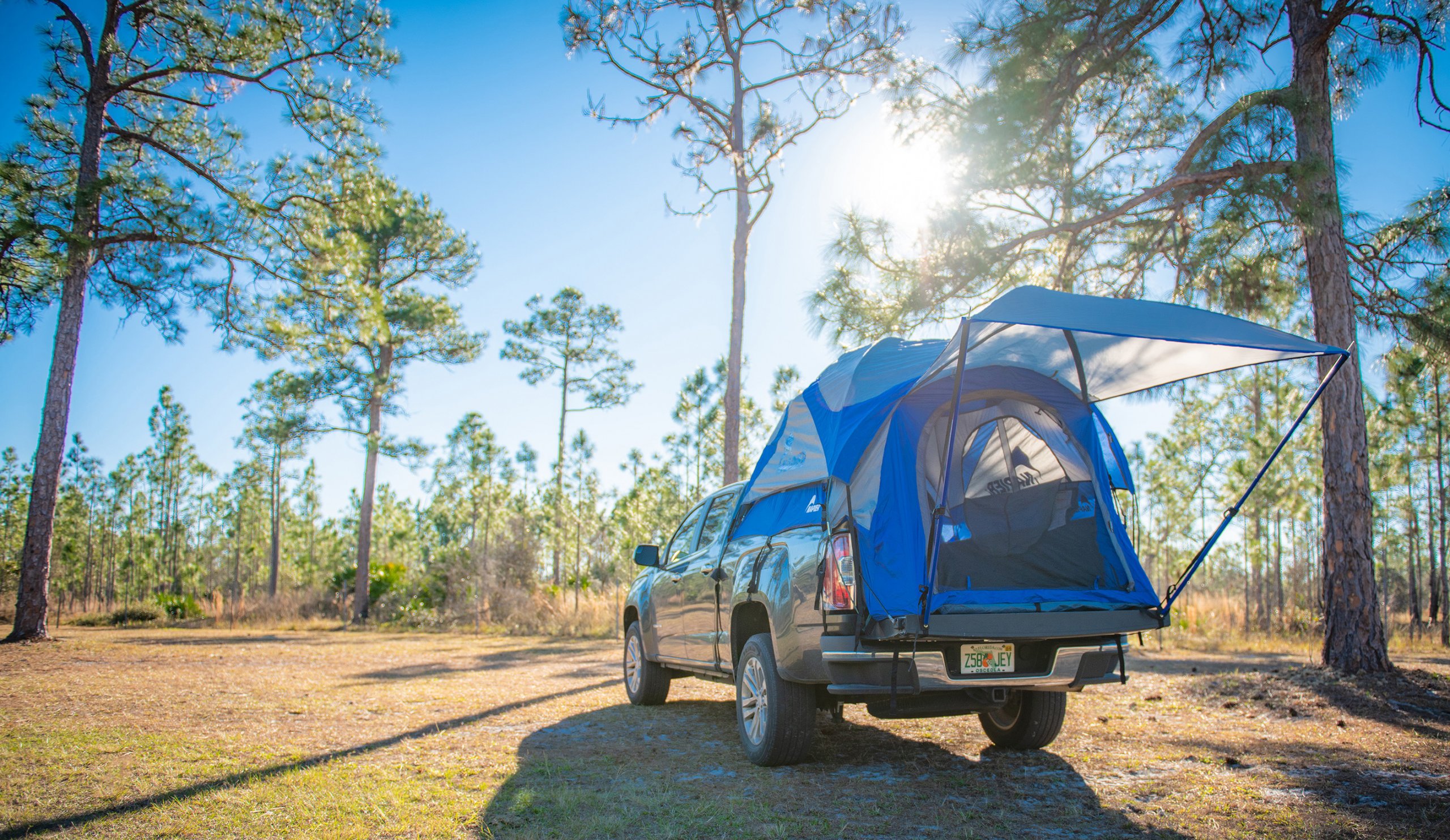 Truck Camping
Napier Sportz Truck Tent 57 Series
No more searching for a clean, dry, or level campsite; the Sportz Truck Tent 57 Series assembles in the back of your open-bed pickup truck, creating a comfortable and restful sleeping area for two adults. Featuring more than 5.7′ of headroom and a full sewn-in floor to keep you warmer and drier. The tent's rear access panel allows for easy accessibility to the truck's cab for added convenience and storage. The 4′ x 4′ awning provides ample shade and securely fastens to the tailgate, offering extra space for relaxation.
Napier Outdoors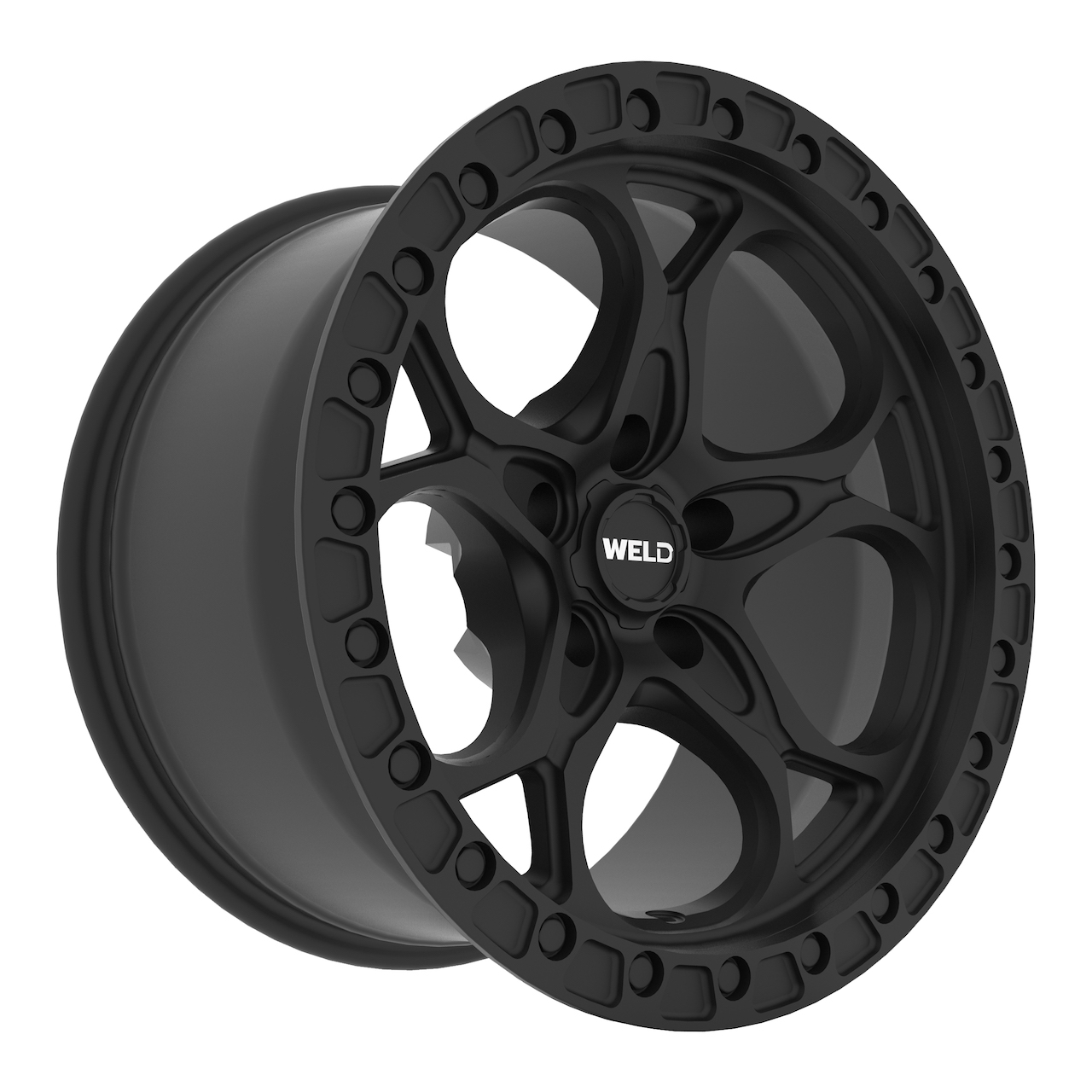 More, New Shoes
WELD Off Road Ledge Series
There are plenty of options when it comes to the new WELD Ledge. For starters, this modern five-spoke design is available in 17×9" with more sizes and lug patterns to follow. It also has one of the widest color options of all the WELD Off-Road wheels, including Satin Bronze spokes and barrel with a Satin Black rim and simulated beadlock ring for road use. It can also be ordered in Satin Gunmetal with a Satin Black ring or a fully Satin Black finish. As a further option, the WELD Ledge Beadlock is available as a 17×9" wheel with a five lug pattern that is finished in Satin Black and includes a functional forged Beadlock rim for off- road or racing use.
WELD Off-Road