POWER STROKE-POWERED ALTERTED DRAGSTER
This is a story about one man's quest to find the limits of the 7.3L Power Stroke. HEUI, Hydraulically-activated, Electrically-controlled, Unit Injectors, was a cutting-edge sensation when it debuted in the light truck diesel world nearly a quarter-century ago but it's long since moved into the "old school." For Jim Rose, of Rosewood Diesel Shop of Chardon, Ohio, old school is still in session.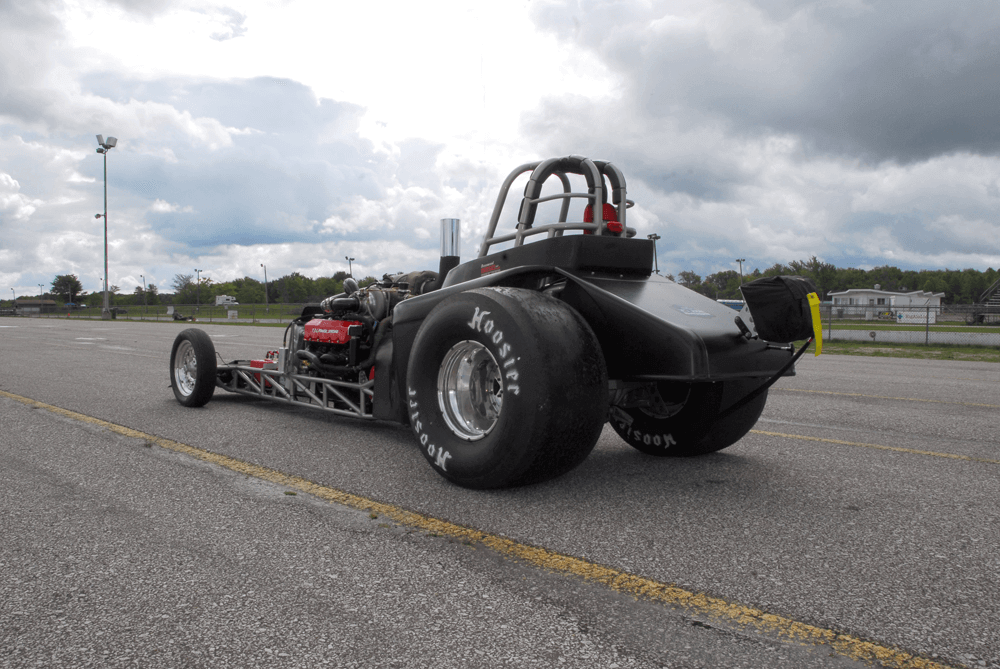 If you are a longtime reader and something seems familiar, here's your "aha!" hint. We did a story in 2007 about Rosewood Diesel Shop's DIY HEUI injector kits. Rose has greatly expanded his business since then but still specializes in Power Strokes and HEUI injectors, as well as doing general diesel work on all makes. He's been pushing the limits of HEUI in pickups for many years but was always on the lookout for new and fun ways to do it.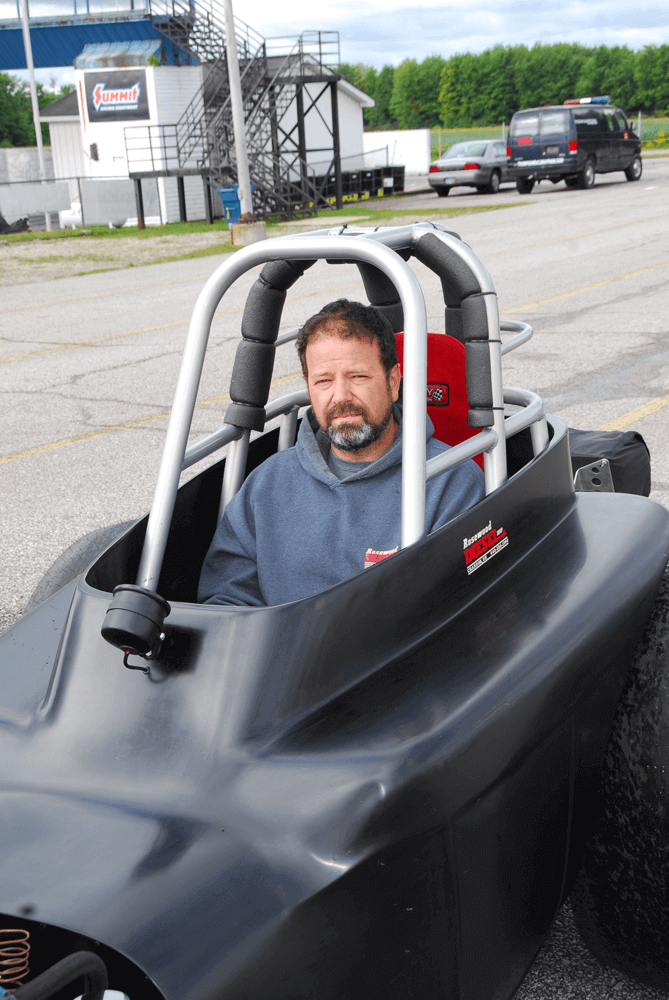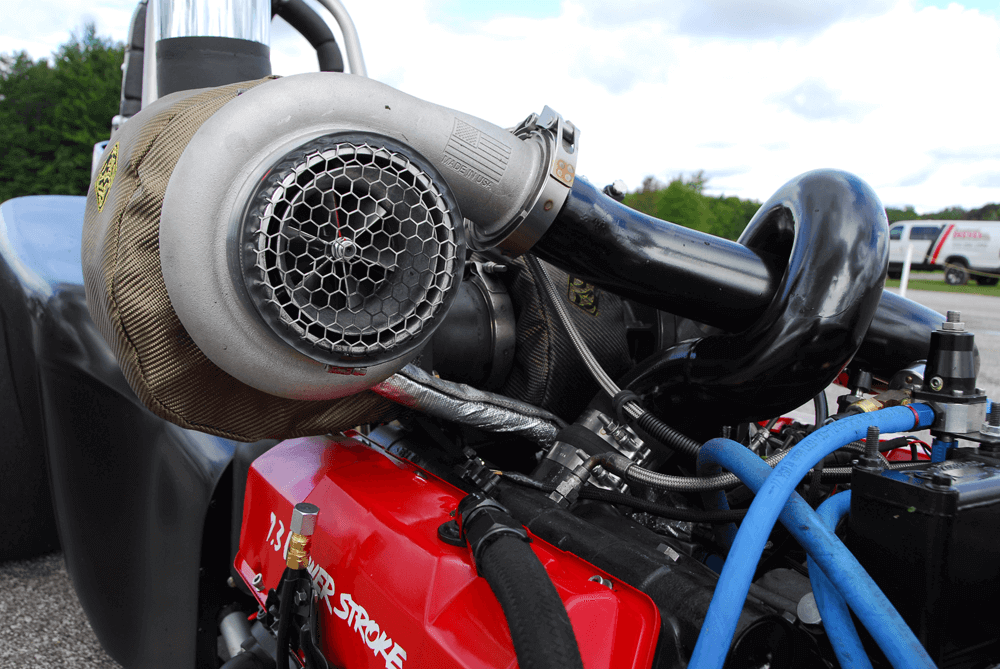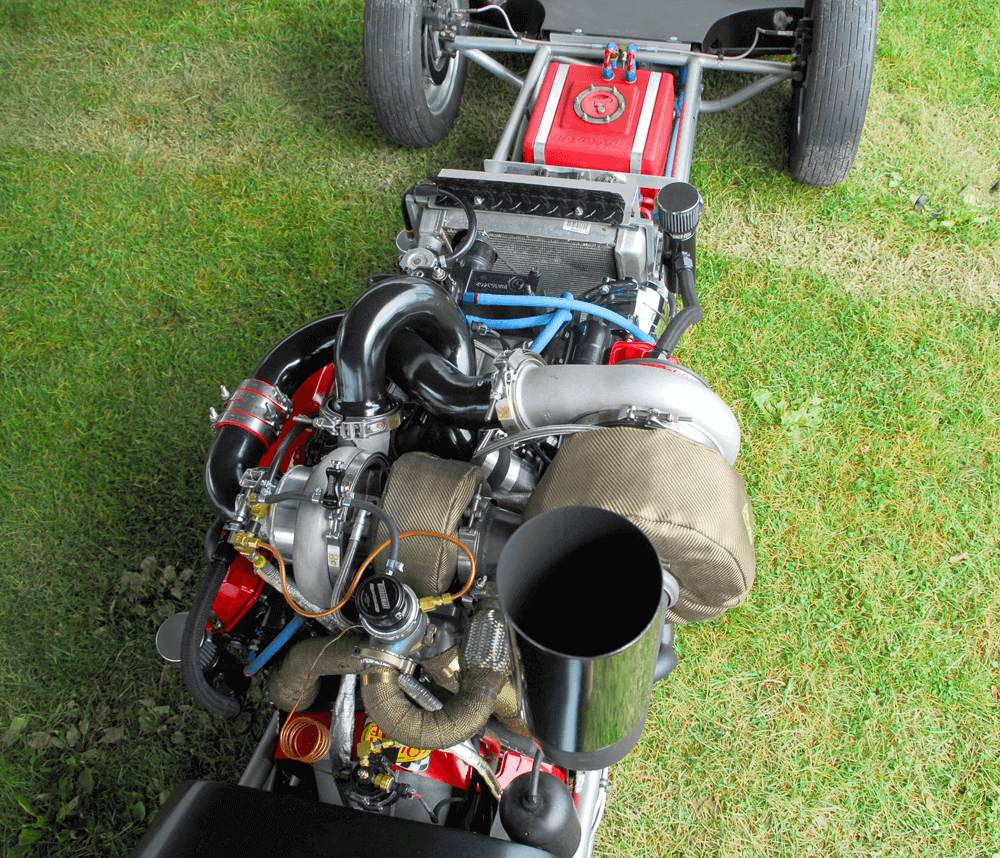 In the early '00s, Rose's cousin Rich came up with the idea of putting a 7.3L PSD into an altered drag racing chassis. In fact, when we were at Rosewood Diesel Shop back in 2007 we noted a mysterious, diesel-powered contraption under a tarp. We were told it was top secret but that we'd get an exclusive when it was presentable. Between expanding his business and having a brace of children, it wasn't until the summer of 2016 that the car was able to make its first runs and here it is! Ta-dah!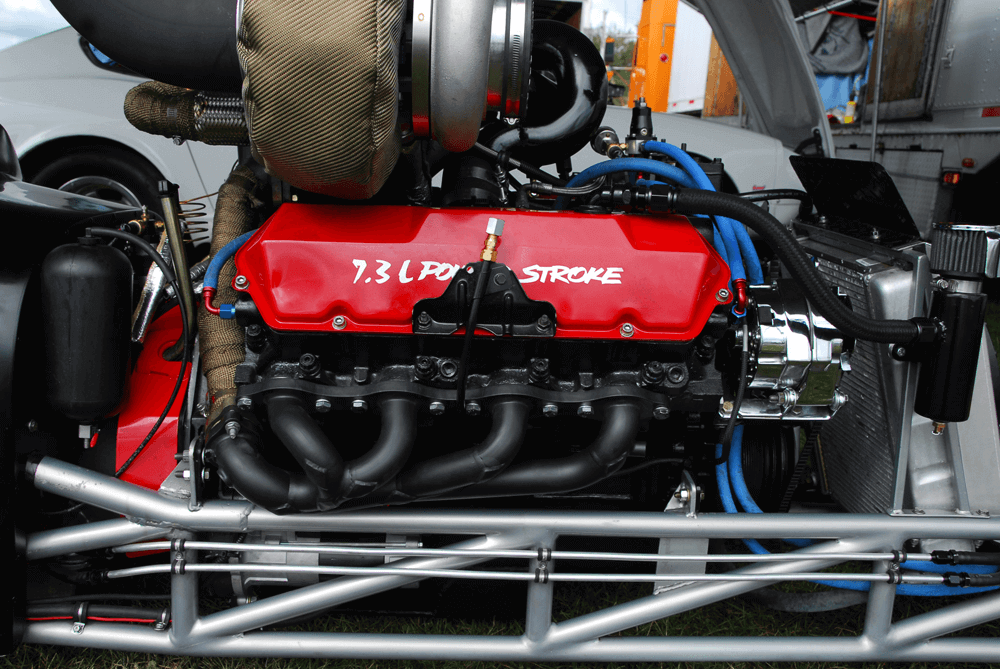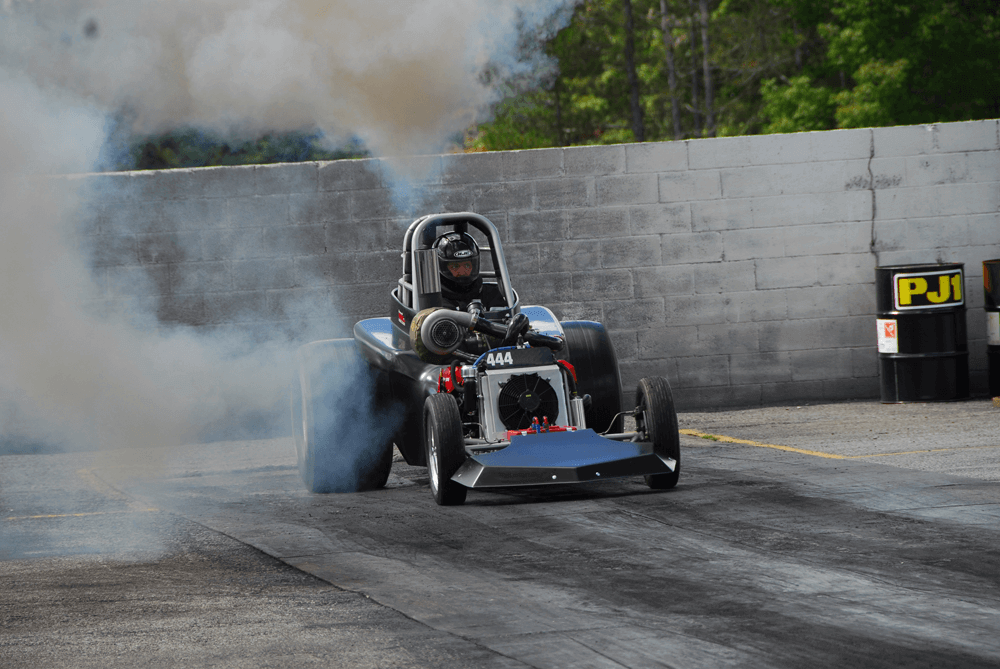 Rose briefly considered the idea of buying a readymade chassis but the effort needed to fit a 1,000 pound diesel into it was about equal to building one from scratch. Rich was a long-time drag racer and expert fabricator and built the chassis according to NHRA 7.99 class rules, with some variances to accommodate the big diesel. Because the engine is so heavy, the wheelbase was stretched from the standard 125 inches to 138 to keep the weight balance right. With the driver, the car weighs in at about 2,750 pounds and that's 800-1,000 pounds heavier than a gasoline-altered.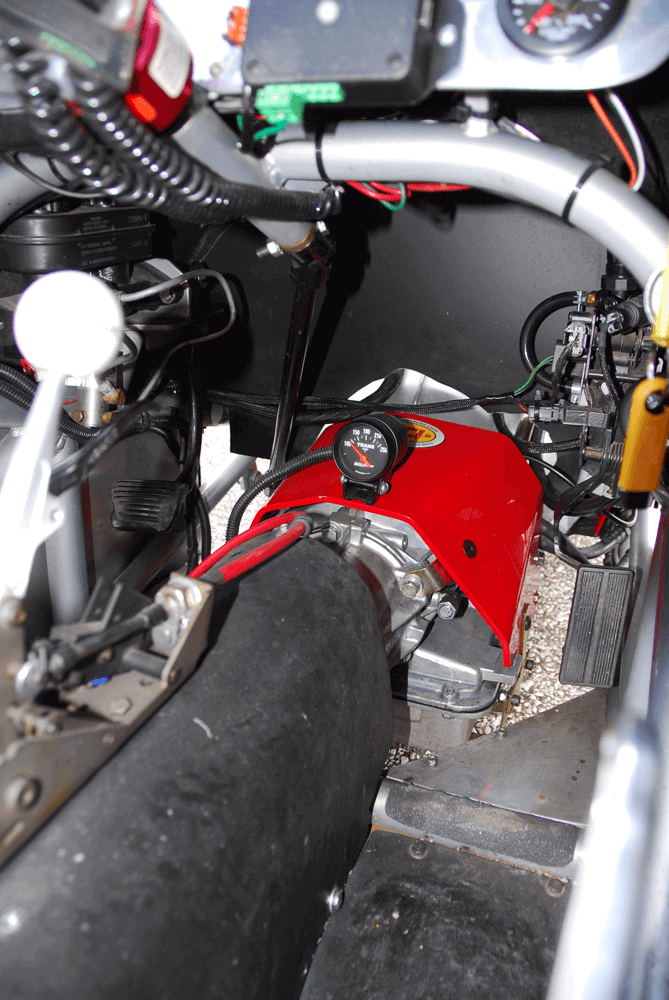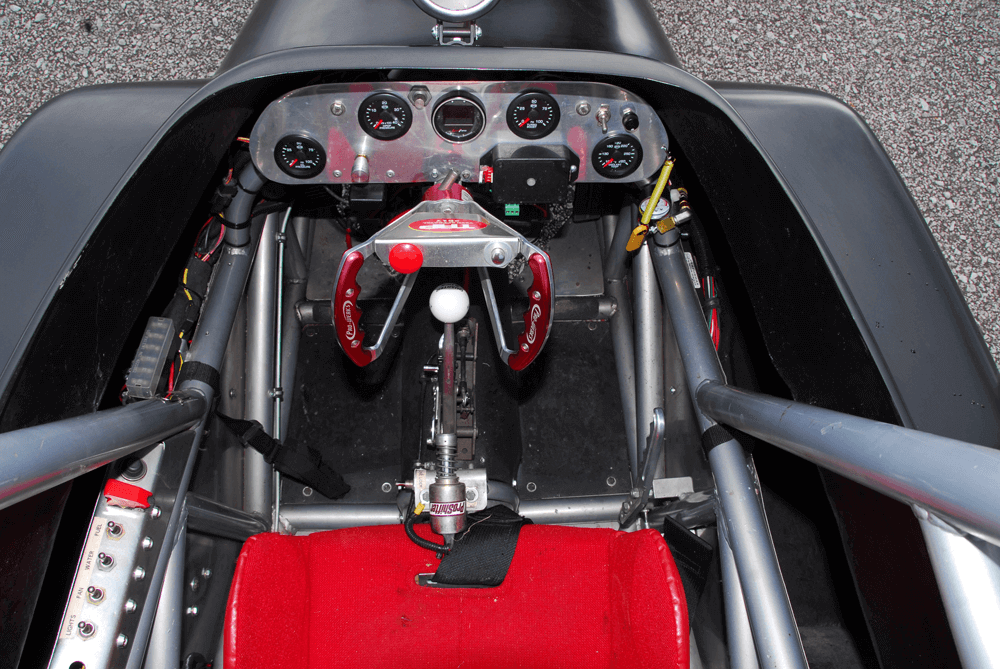 The engine was built by Carson Stauffer Diesel from a '97 7.3L block. It got billet connecting rods, custom 15:1 ratio Diamond Racing forged pistons with steel ring land inserts and uses Carson Stauffer billet main bearing caps with a girdle. The heads were ported and polished to maximize airflow and the heads and block are fire-ringed and tied down with H11 studs. The block is also "concreted," with a block filler compound in the water jackets to deliver enhanced structural rigidity. The stock-sized valves are opened by a Stage 2 cam with solid lifters, chrome moly pushrods and billet rockers. The engine usually revs to about 4400 rpm and the valve springs are stiff enough to prevent valve float and hold the intake valves close against the boost.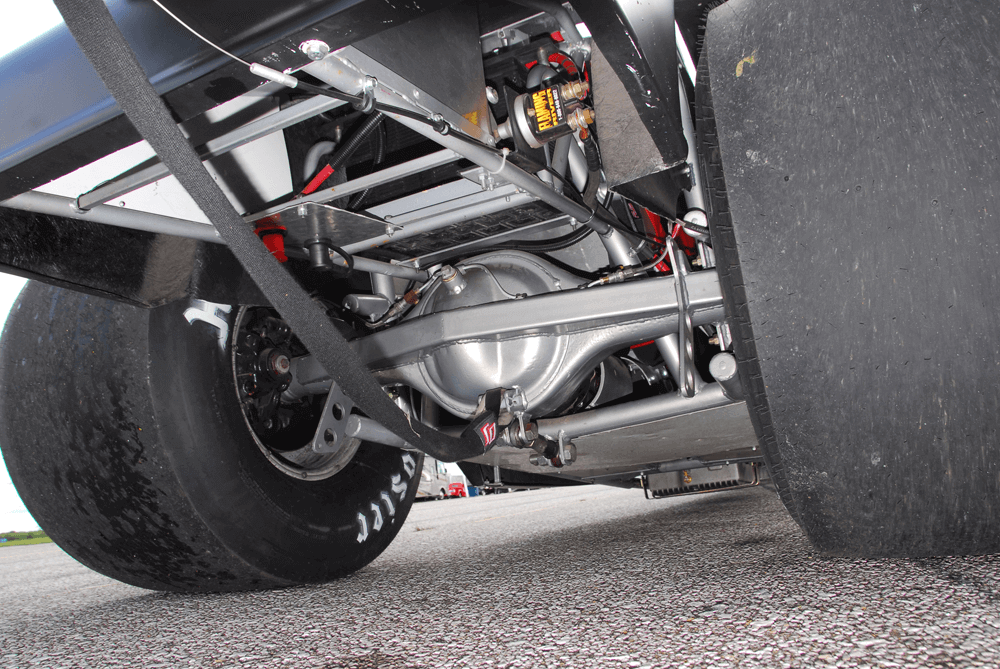 The injection system starts with a Dyno Proven Honey Badger SR HPOP fed by a custom fuel system that utilizes an Aeromotive 1000 pump feeding from a front-mounted Harwood 5-gallon fuel cell. Rose built his own 300cc hybrid injectors, a combination of PSD and DT530 injector parts, which are unleashed by a PCM/IDM with a TS 6-position chip programmed by Rose. ISSPRO gauges and data logger are used.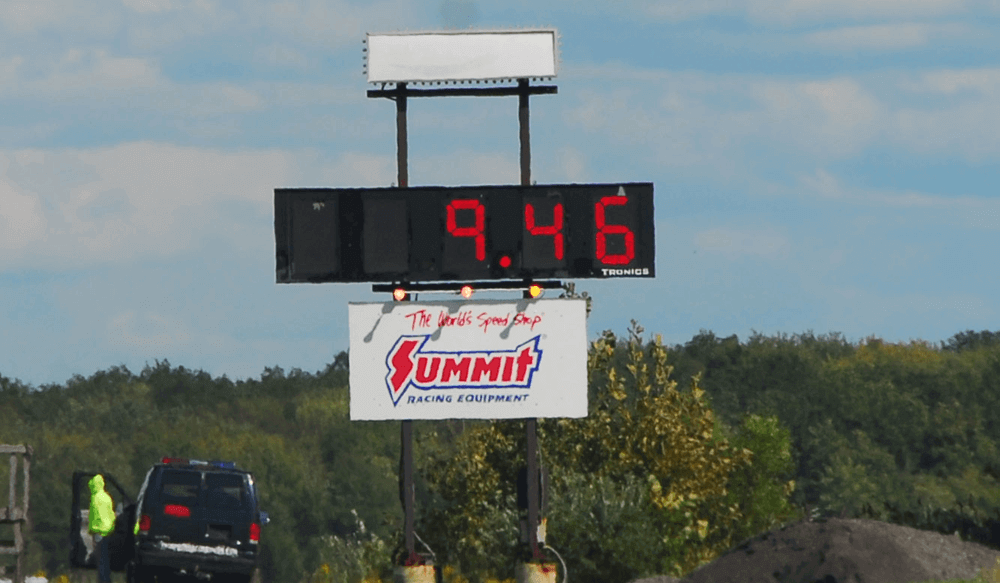 The 7.3L breathes via a compound turbocharger setup built from Barder Turbo Service turbos. The atmospheric charger is an S488 and feeds an S467 high pressure turbo. The mounts and plumbing were built by Rose. The compound setup delivers 90-100 psi boost with excellent drive pressure ratios at about 90 psi. Power is currently at about 650 hp.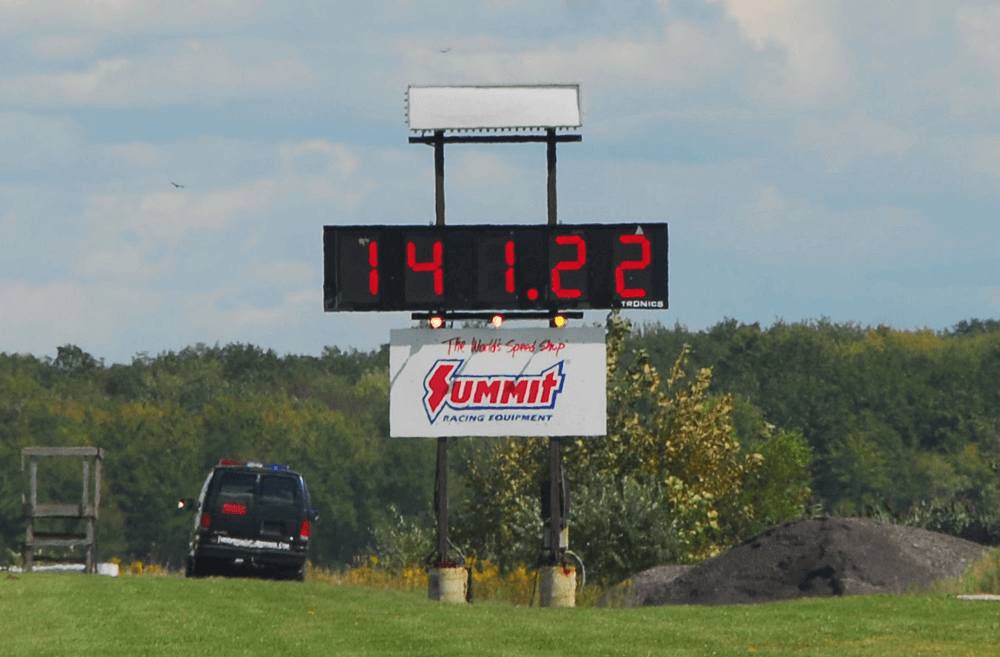 The Power Stroke hands off to a racing 2-speed Powerglide Rose hand built with a GM TH-400, 1800 rpm stall converter and a 1.80:1 first gear. The bellhousing and billet flywheel adapters had to be fabricated to mate the Powerglide with the diesel. From there, the torque runs to a narrowed Ford 9-inch.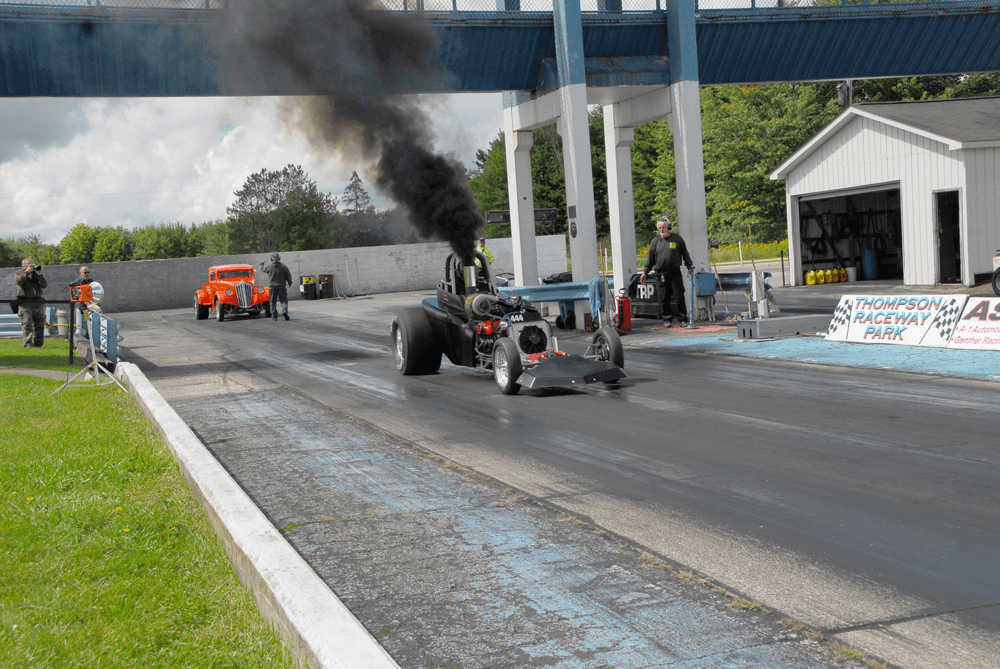 Most old PSDs used in competition are updated to mechanical pumps or common rail systems to achieve maximum power. Rose doesn't expect to match or equal those engines but he does hope to maximize the Power Stroke to produce the best possible track times in the altered chassis while sticking with HEUI, straight diesel and no nitrous. He is shooting for sub 9-second quarter-mile times. That's slower than the gassers he would compete against if he campaigned the car in it's class, but only by less than a second. In essence, you might say he is creating a new class or a "diesel sportsman"-type racer, a class limited by the engine type. There are few diesel altereds running and only a couple running PSDs. If you ask Rose whether he is "tilting at windmills" he might chuckle but he'll show you that he's taking it seriously as an engineering challenge.DW