Not only is this diesel-powered Camaro one unique ride, it also has quite the story behind it. Owner Dustin Hamm from Sebastopol, California, acquired this 1967 Camaro when he was just 16 years old. It came to him with a 600-hp small-block Chevy gasser V-8. After some wild high school times, he began to regret the 8 mpg his Camaro was getting, and also the dings and dents acquired over the years. His solution was to pull the car apart to restore the body and interior, and look for an engine solution to improve mileage without giving up the power he so loves.
At the time, Hamm was sweeping floors at a local body shop, and he figured that taking apart the Camaro and touching it up would be good practice. Unfortunately, what he found was rust, rust and more rust. At the time, he didn't yet have the skills to fully restore the Camaro. The result was that it sat until he mastered the trade. While the Camaro was gathering dust, Hamm and his buddies got a look at some fast 12-valve Cummins-equipped Dodge trucks. This led him to question his powerful land fuel-hungry small-block Chevy powertrain.
In 2009, Hamm found a running LBZ Duramax engine with a stand-alone engine harness. He found it on the most unlikely of places for a diesel engine, Craigslist. Hamm made a trade with the owner in exchange for the 600-hp small-block that was previously in the Camaro. This was the perfect option for Hamm—getting something he wanted and needed, while giving up something that he'd already had his fun with and wanted to upgrade.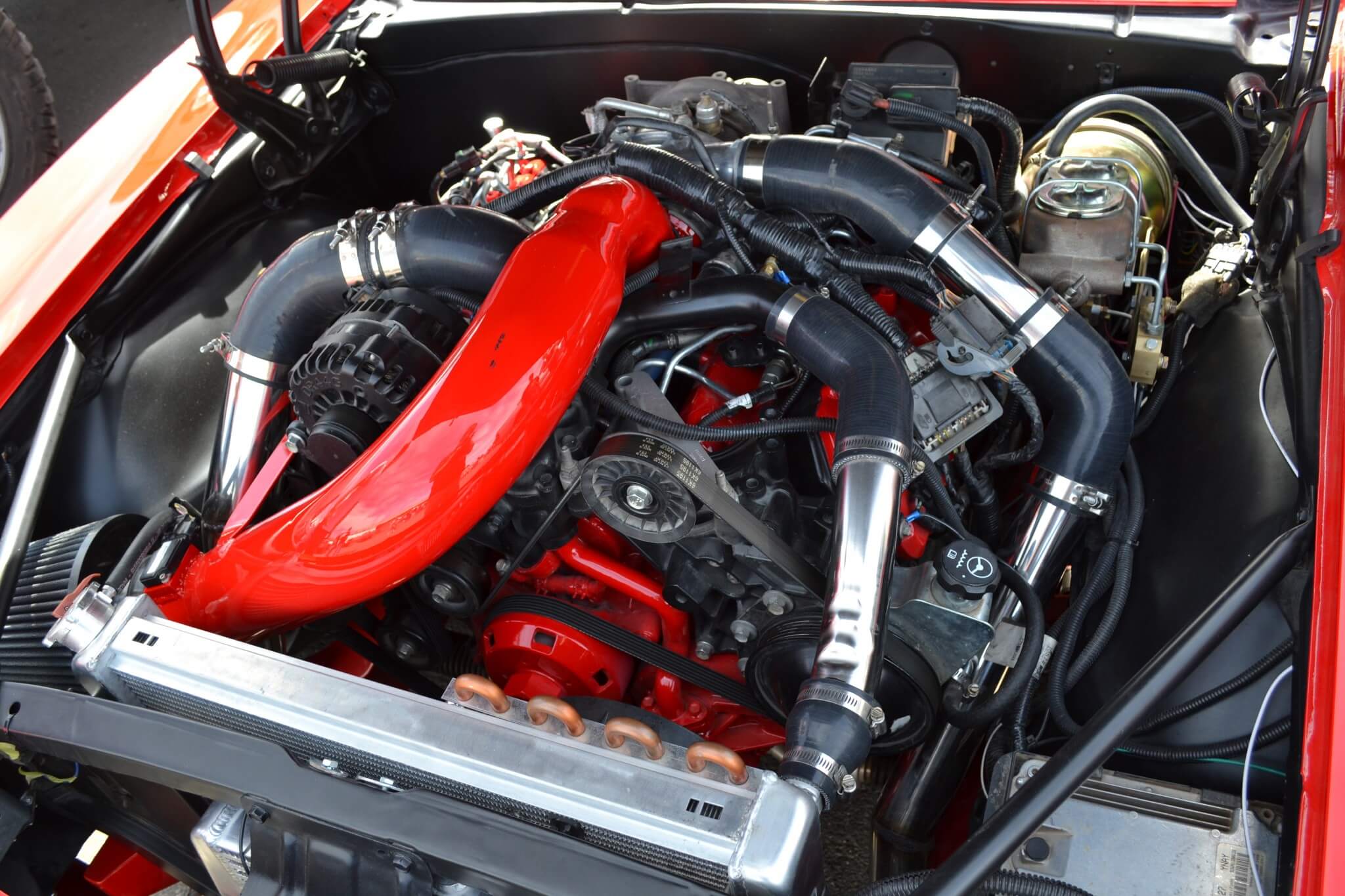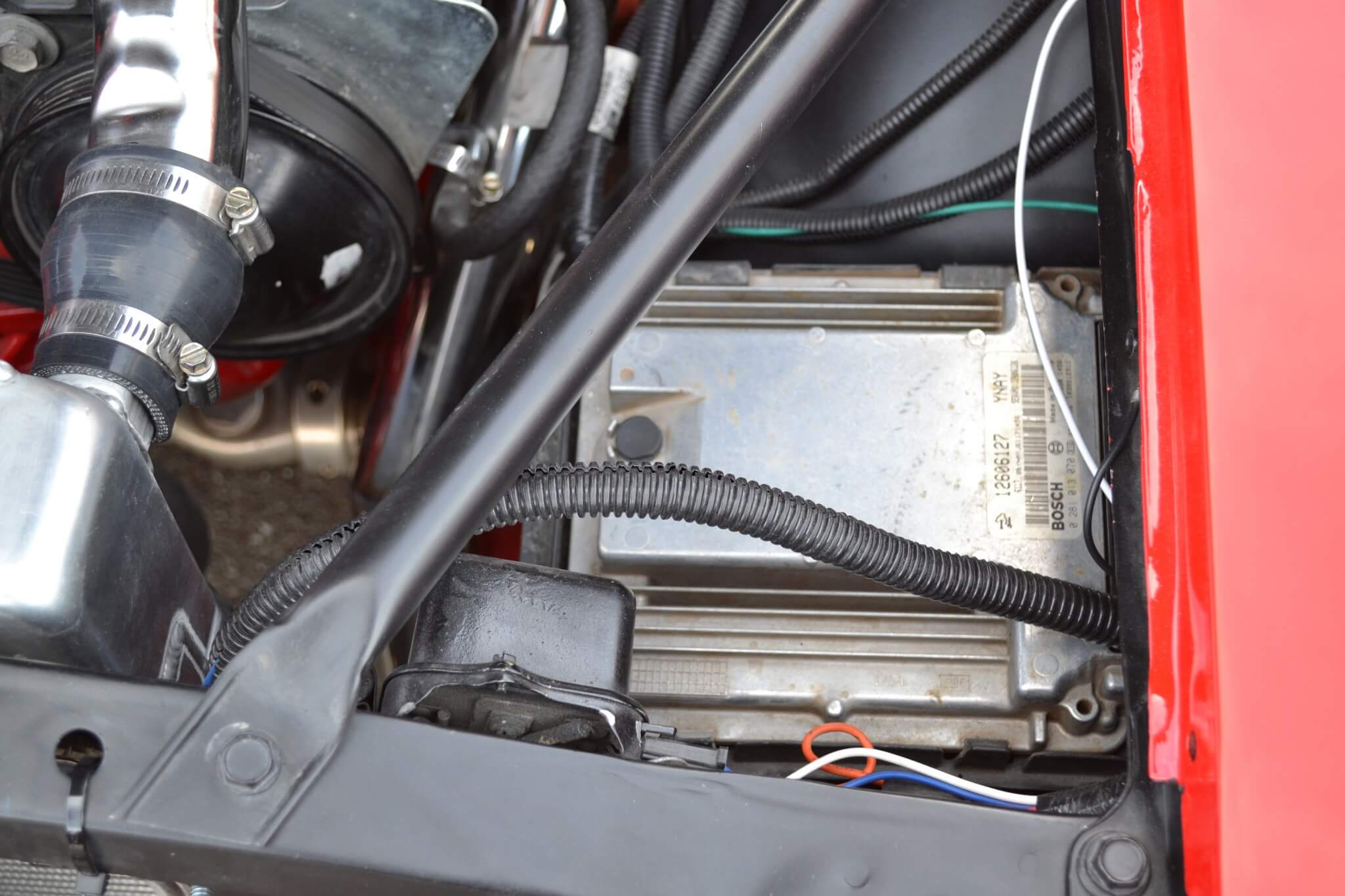 With the new/used LBZ diesel engine in hand for his Camaro, Hamm began his search for the right transmission to match it to. Since the computer-controlled Allison didn't fit into the muscle car theme (or the transmission tunnel), a 47RH transmission out of a Dodge diesel truck was selected for the project. Now, a stock transmission, even one from a diesel truck, wasn't going to cut it on the track. The Dodge 47RH was upgraded for big horsepower by NorCal Transmissions with a Sun Coast manual valve body, transbrake, triple-disc converter and billet input shaft. Manual switches control the torque converter lock-up and transmission overdrive. The final step was fitting the Dodge transmission to the Duramax engine, which was accomplished with an adaptor plate from Sun Coast.
In 2009, Hamm found a running LBZ Duramax engine with a stand-alone engine harness. He found it on the most unlikely of places for a diesel engine– Craigslist.
After a number of years gathering parts, Hamm felt he had learned enough about body work that he could tackle the sheet metal needs of the project and get the quality outcome he demanded. The original Camaro RS (Rally Sport) received new quarter panels, rocker panels and dash. As he was working deep into the project, it was discovered that the frame was crumpled and tweaked thanks to a previous accident. At this point, Hamm decided to go with a full frame replacement and aftermarket chassis.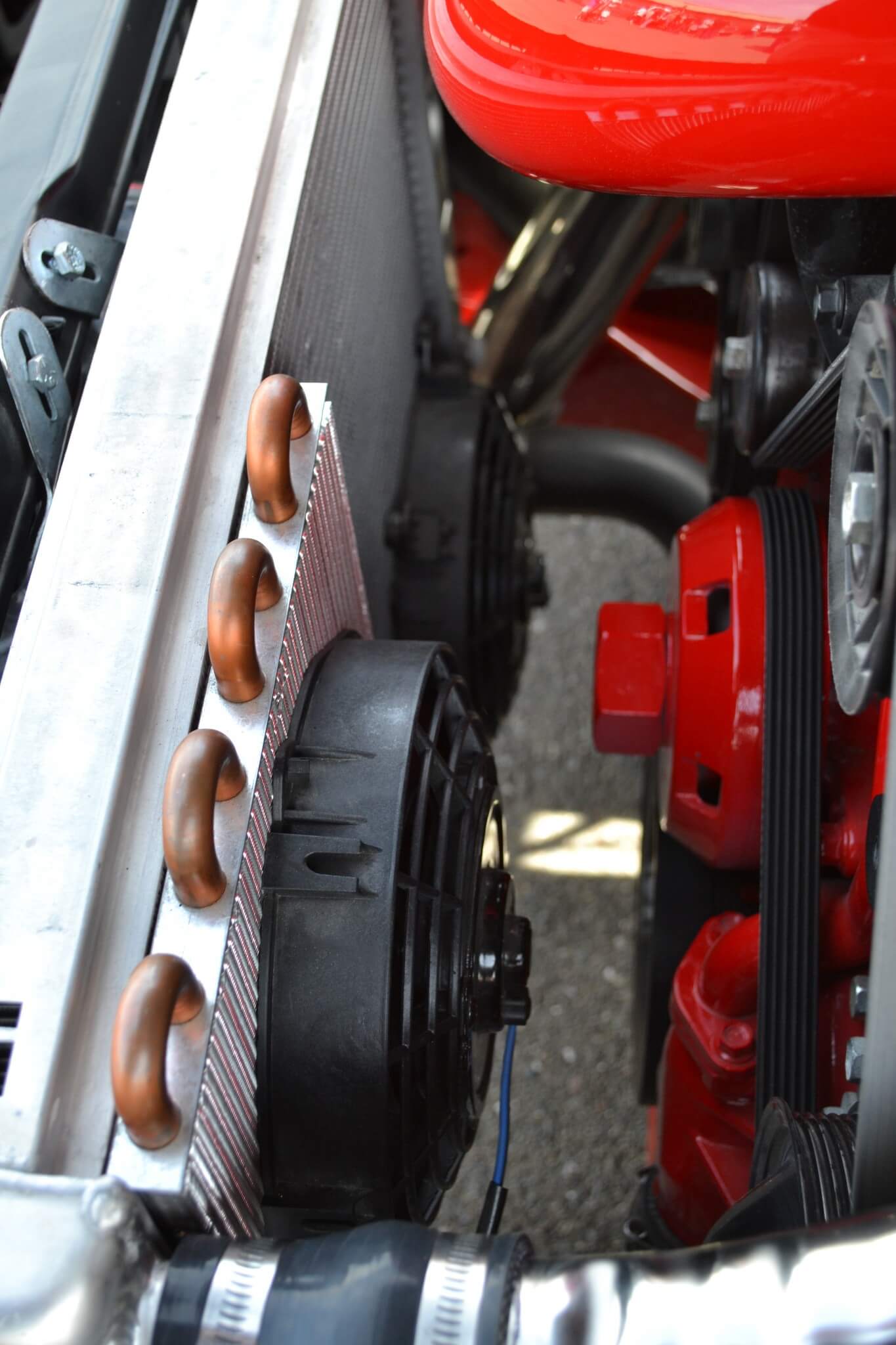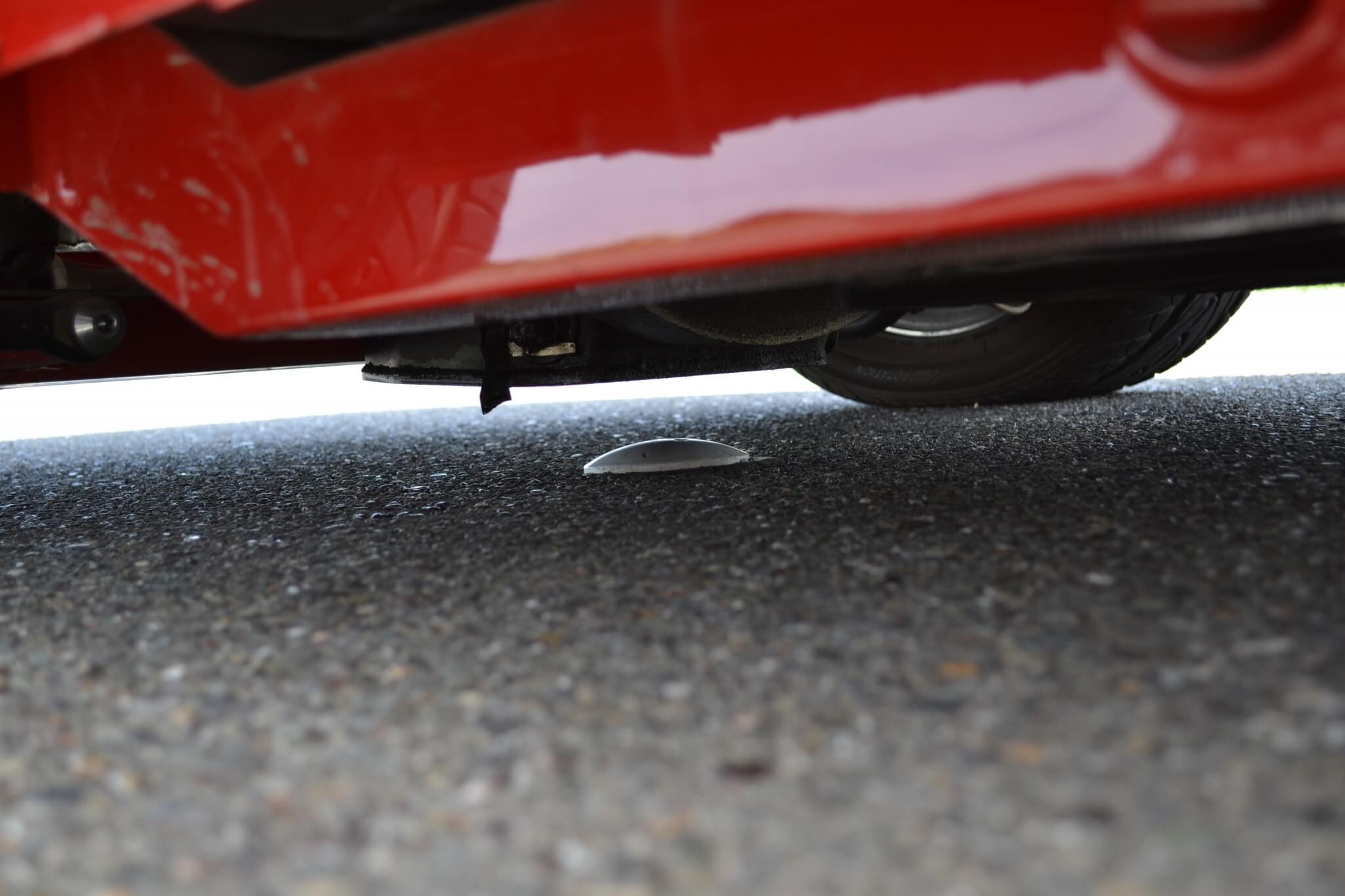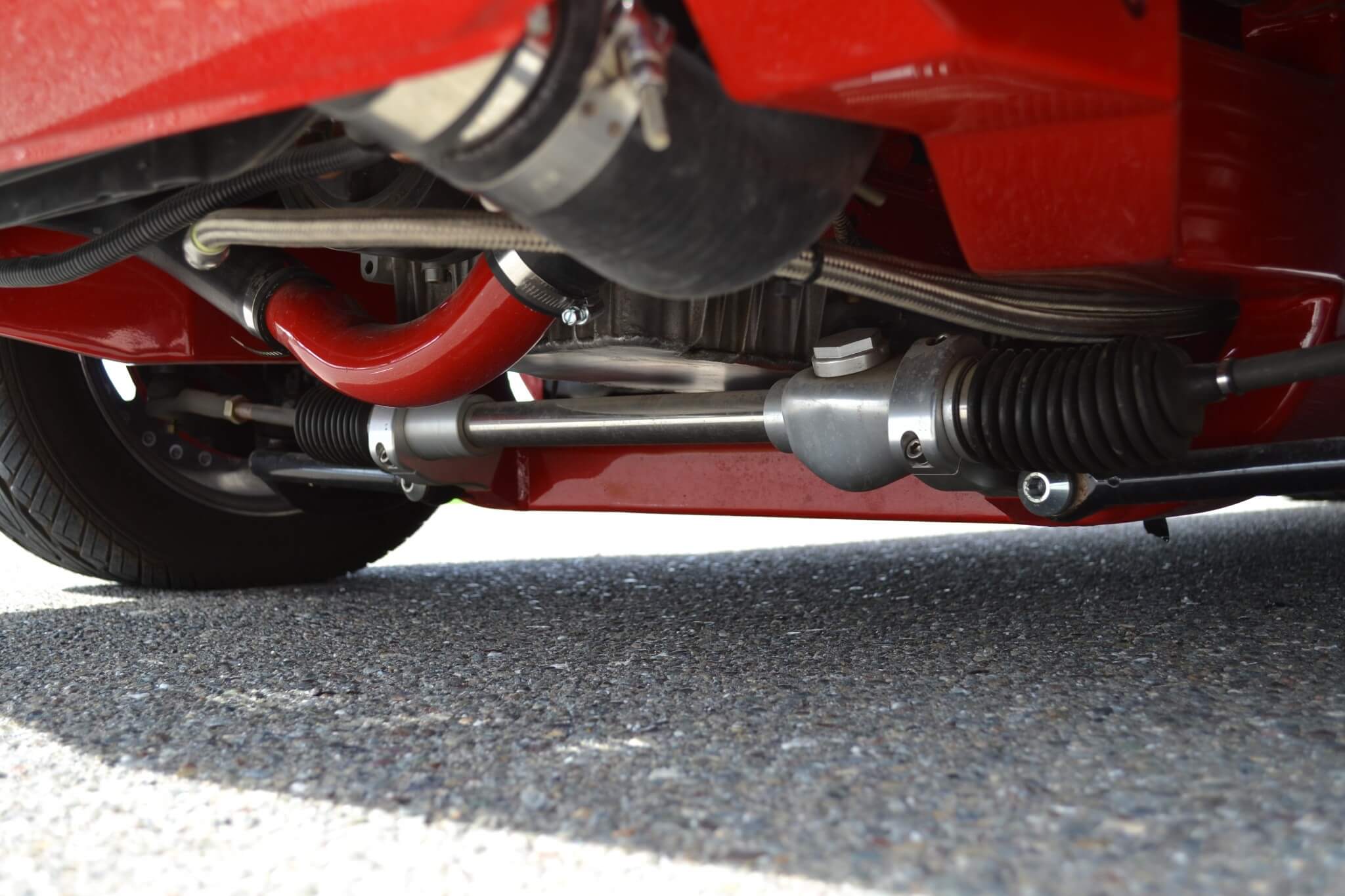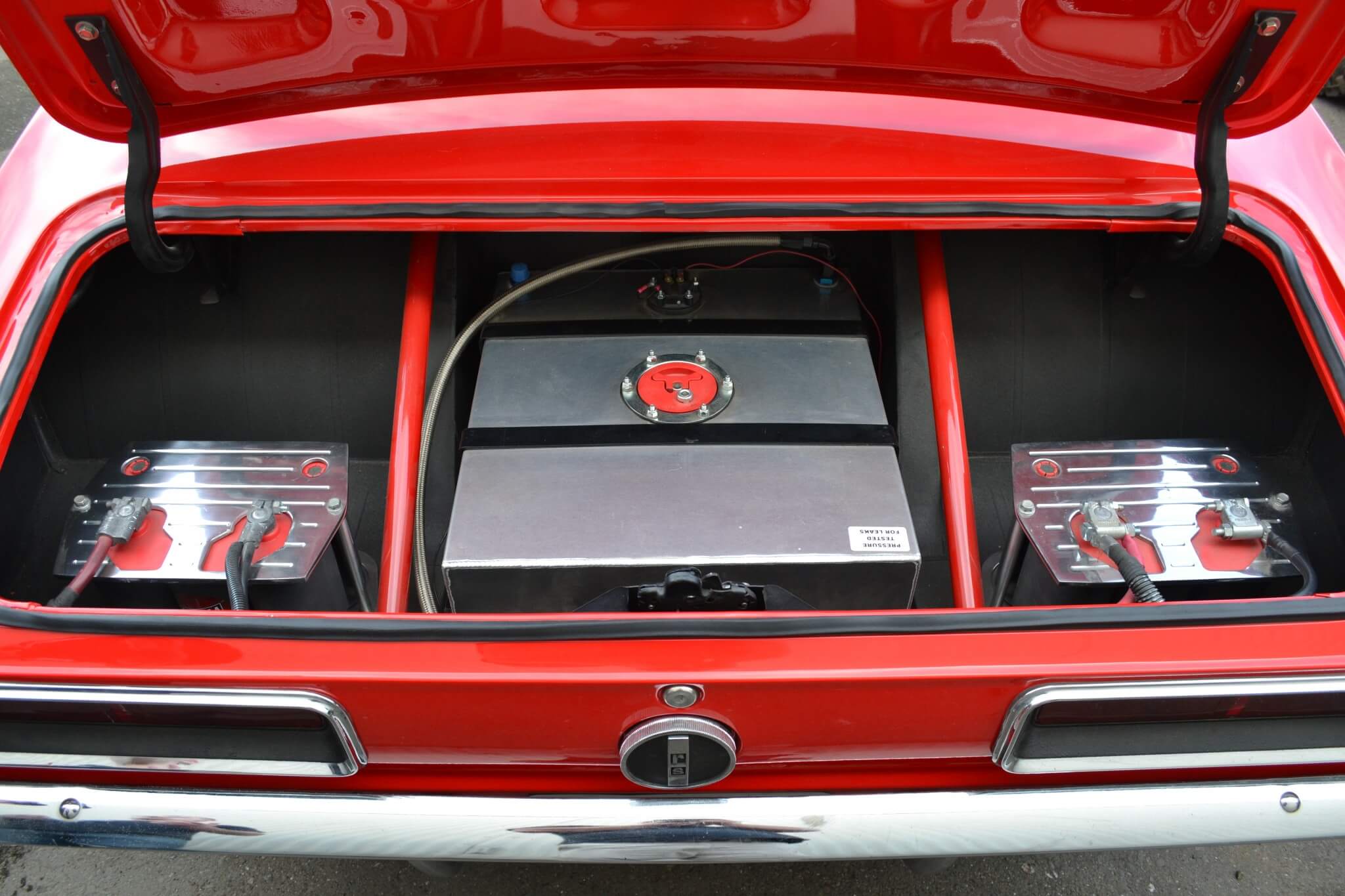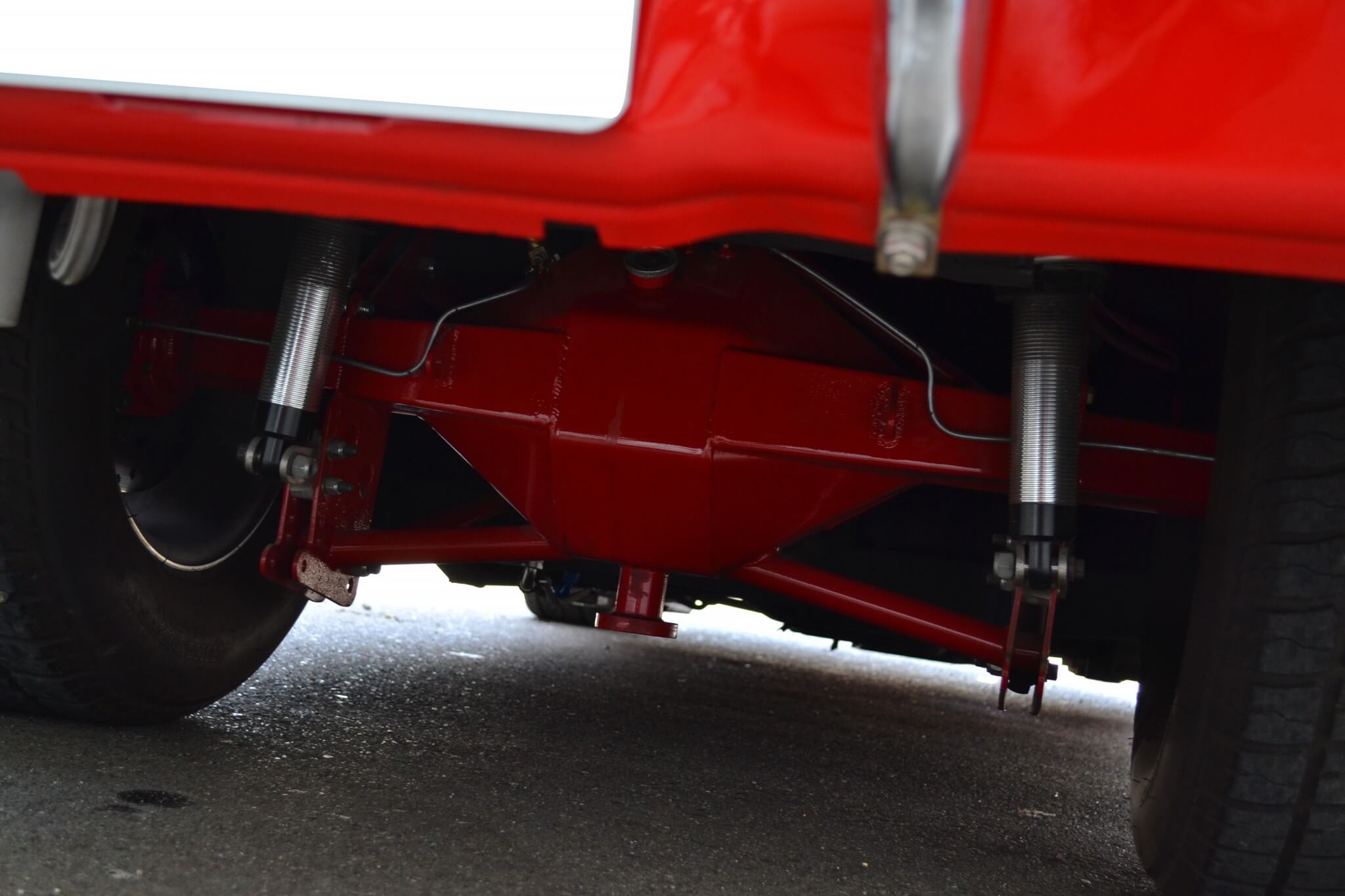 Another Craigslist find for the project came in the form of an Alston Chassisworks FAB9 rear end. Once this critical part was secured, a complete plan for the chassis was put into action. An Alston back-half kit was installed with the help of a buddy, Bernie Emerson, along with a front G-Force clip. Tubular A-arms, an aftermarket steering box and spindles (also from Alston) round out the chassis package. The final touch was tying it all together with some custom subframes that Hamm built himself.
With new sheet metal, a custom chassis and an awesome diesel powertrain, the Camaro was readied for paint and sprayed Viper Red by none other than Hamm himself, who had gone from floor sweeper to master painter in the time it took to complete the car. The finished project is truly a sight to behold. It gets 25 to 30 mpg on average, and has even made a couple of trips down the drag strip. The Pro Fairground tires didn't fare too well with a tractionless 2.0 60-ft. time, but the 13.0 at 110 mph (on a 120-hp tune) shows there's a lot of untapped potential.
Hamm currently uses this Camaro as a daily driver. He's proud of this car that he built from the ground up. He has plans take it back to the track and break into the 11s or even 10s, once he gets some new tires and a PPE 300-hp tune. We wish him luck and know he'll continue to have fun with his diesel Camaro. DW