There is no denying the diesel performance hobby is expensive. The engines, injection systems, turbochargers, and transmissions our trucks come with are pricey investments. But, if you know how to wrench, you can save yourself a load of money. Luckily, for Tim Hilgendorf, he comes from a farming family, earned a degree in diesel technology, and has always had a knack for fixing his own vehicles and equipment. His ability to turn a wrench, fabricate, and locate the right parts at the best prices have all played into his goal of modifying his '03 Chevy Silverado 2500 HD on a tight budget. "I wanted to pick the right pieces (at the right time) to make it the best all-around truck it could be," he told us.
After buying the truck in 2010 with 82,000 miles on the odometer, Tim got started with the basics: exhaust and gauges. Soon after that, a Raptor lift pump (and later, a 150-gph FASS system) was installed, followed by EFI Live tuning from Duramax Tuner. While running the Duramax Tuner files—which were intended for a truck equipped with a built transmission—Tim decided to pull the Allison 1000 and beef it up himself. The five-speed automatic would receive a Sun Coast GMax-5 clutch kit and a TransGo Jr. shift kit. Believe it or not, Tim rocked the stock converter for two full years before coming into a deal on a used triple disc 1058 Sun Coast unit. Tim's Allison was the first one he'd ever built, and it's still holding strong more than half a decade later.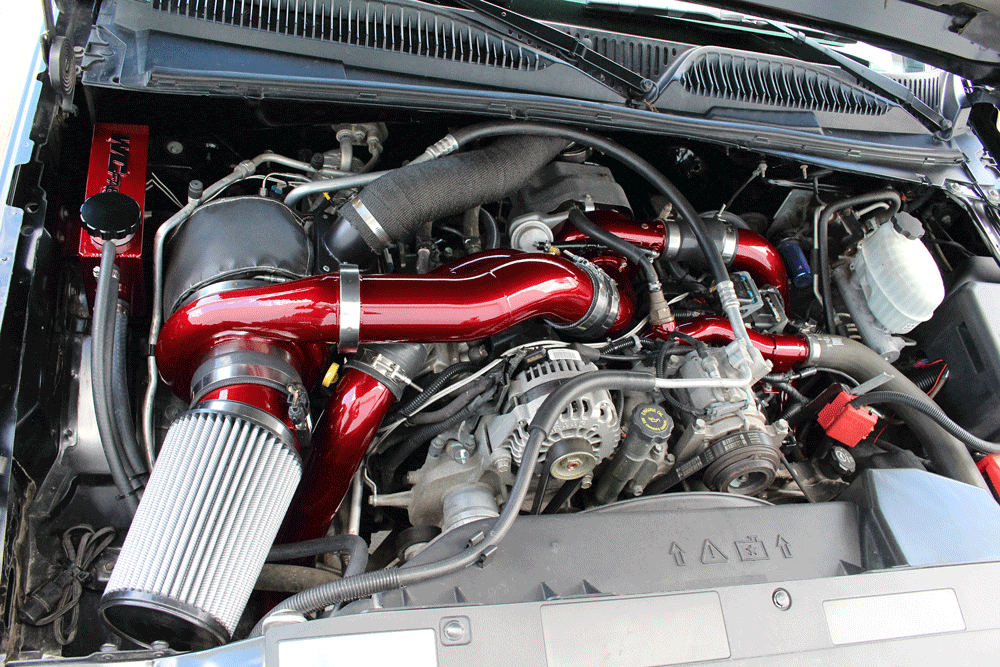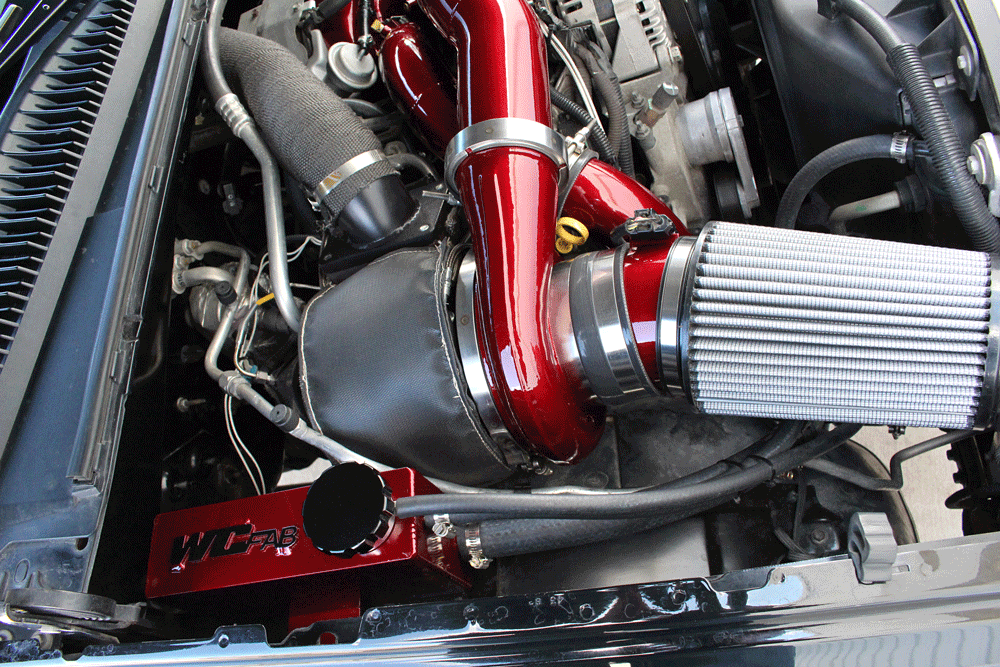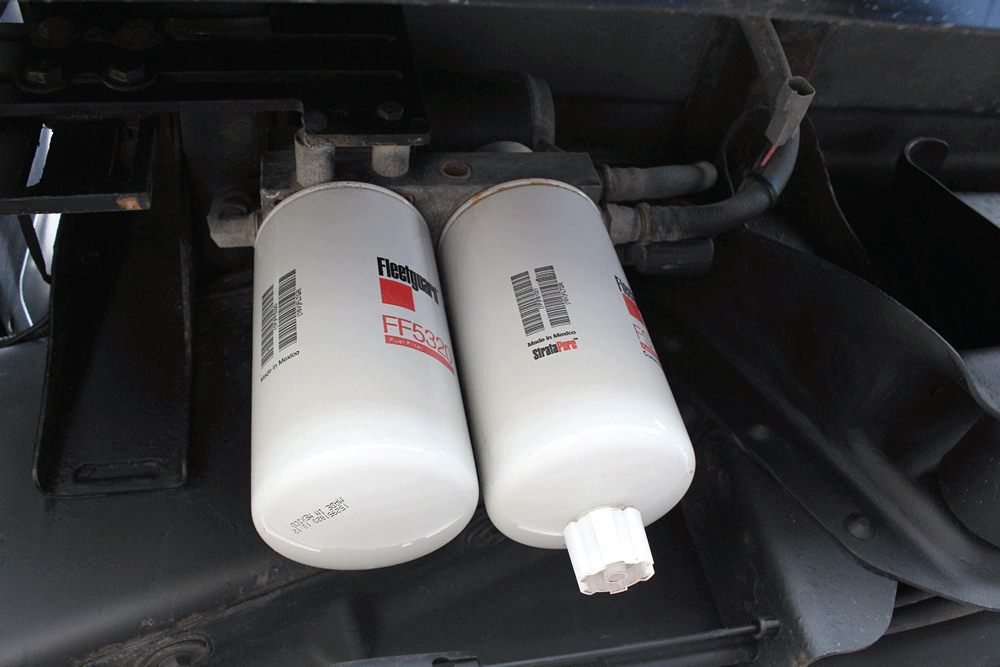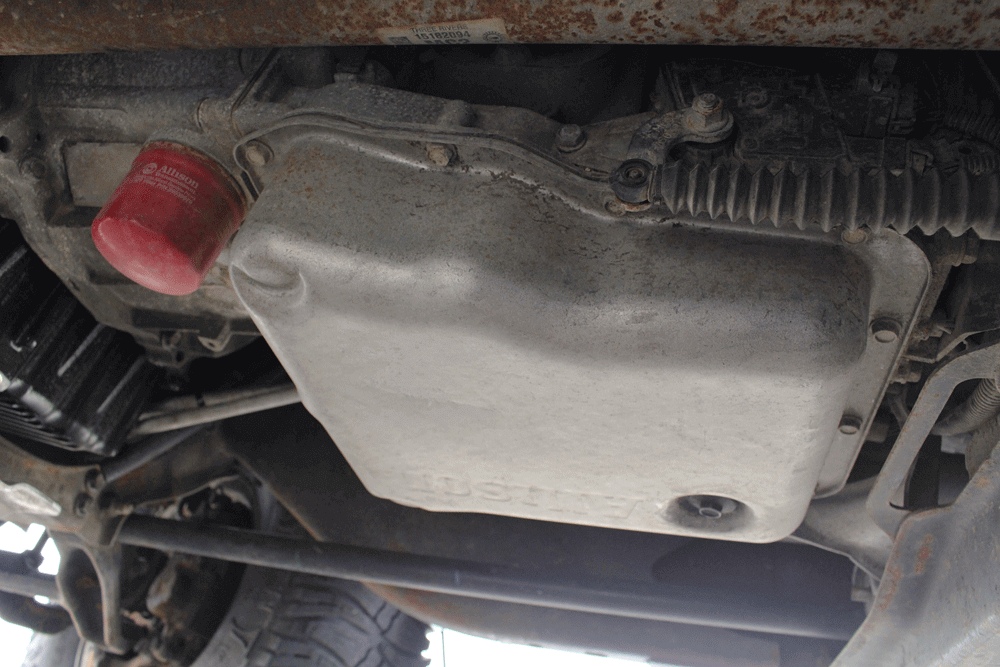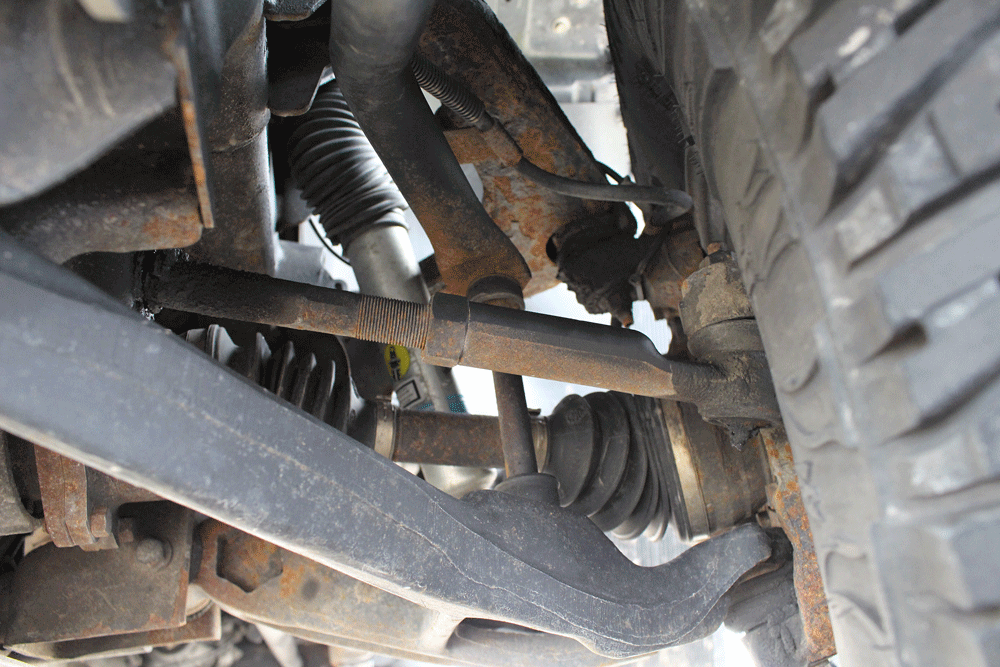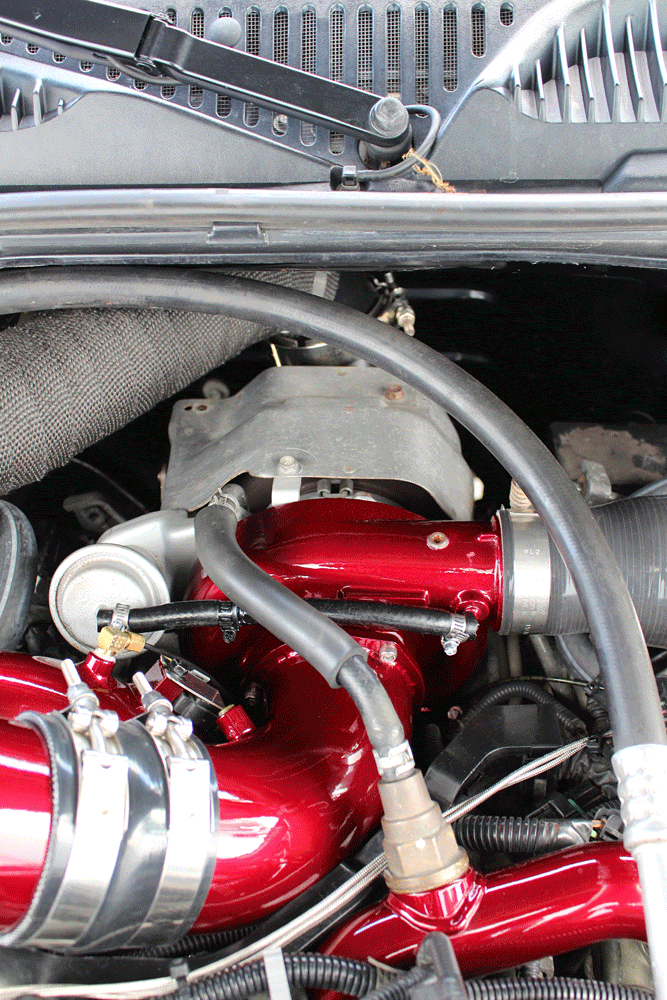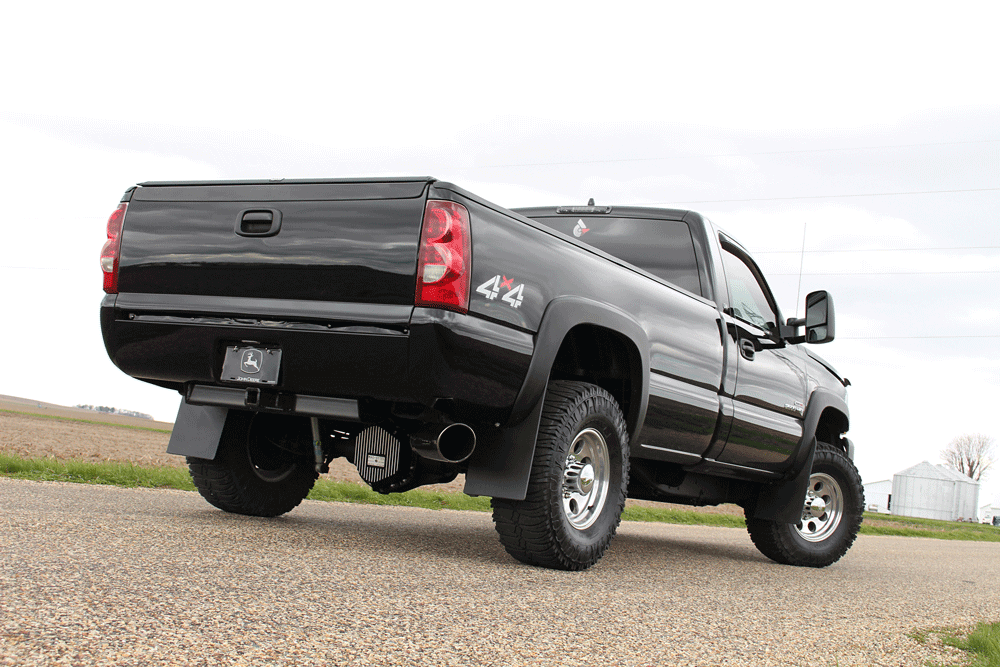 In 2014, the truck was graced with dual CP3s, 30-percent over injectors, and a Stealth 64 drop-in turbo from Duramax Tuner. As an R&D tester for the Stealth charger, Tim's Silverado laid down 637-rwhp. Most recently, and with the truck returning to farm duty—which includes daily towing chores—Tim reverted back to stock injectors and the stock CP3. However, after coming across a deal on a used S475 through his friends at Illini Outlaw Diesel (and with the Stealth 64 already in the valley) the idea of having compound turbos under the hood was one step closer to becoming a reality.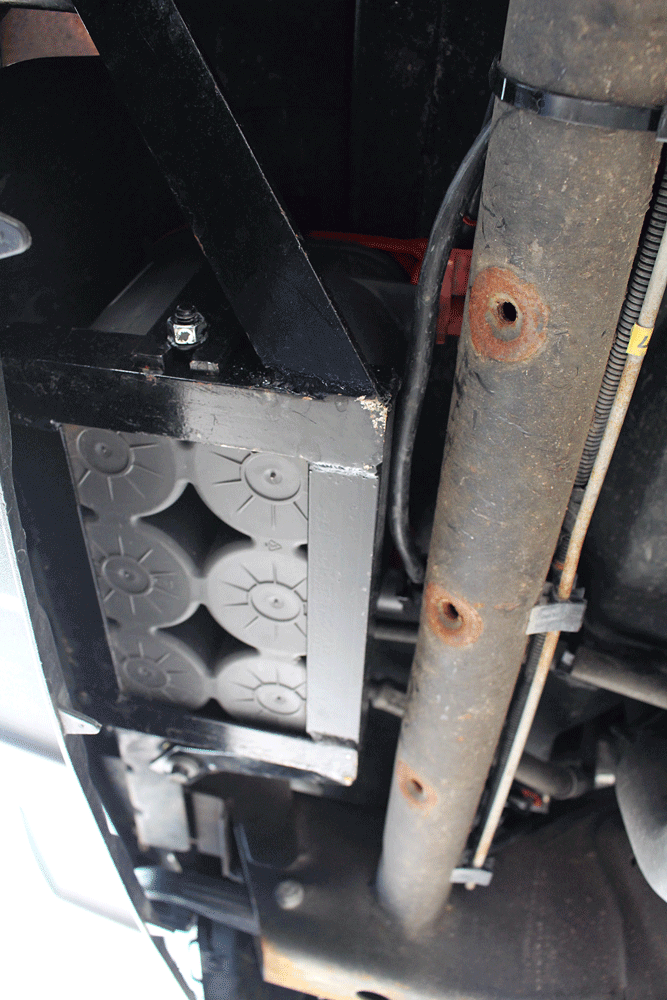 Using an S400 over stock twin turbo piping kit from Wehrli Custom Fabrication, the S475 was seamlessly installed. But prior to bolting everything on, Tim sent all piping and both of the turbochargers' compressor covers to Wehrli Custom Power Coating for an Illusion Cherry Red finish. As for relocating the passenger side battery, Tim built his own battery tray and mounted it behind the front bumper, instead of bolting it to the frame rail or in the bed.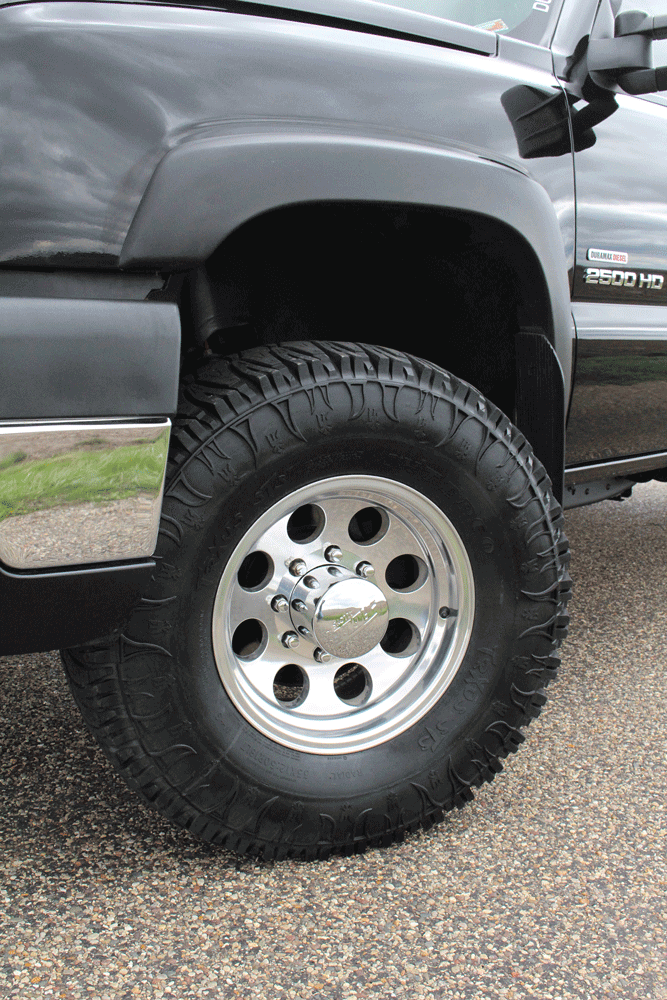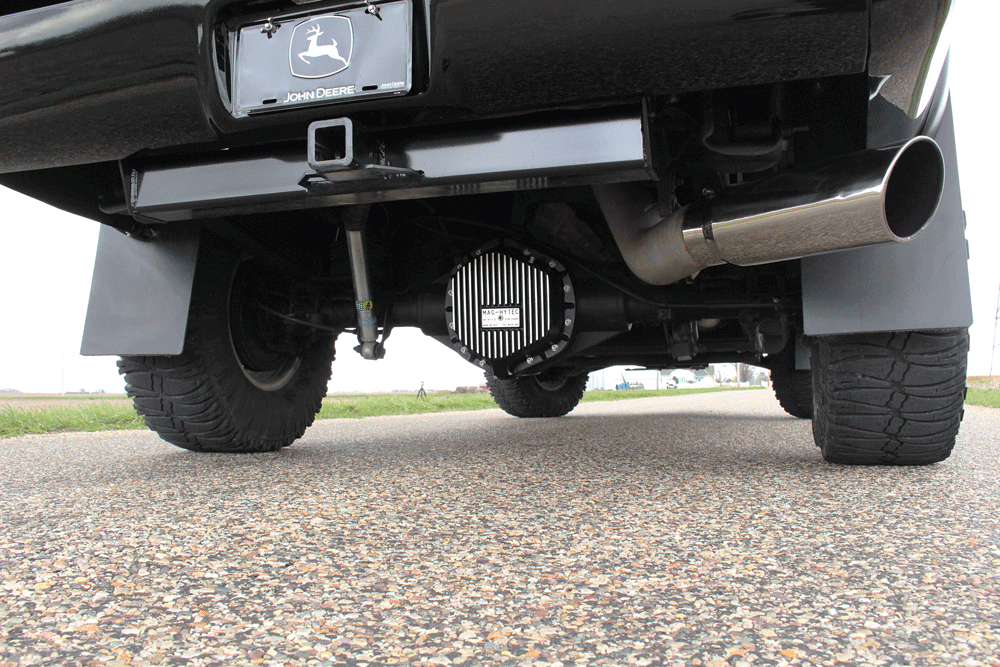 Being parts savvy, doing all of his own work and adhering to a strict budget all contributed to Tim's ability to build the perfect truck for his needs. When the opportunity to purchase quality second-hand parts presented itself, he jumped on it. When he needed a built transmission, he put it together himself. And when his truck needed a new headliner, he dove right in and got busy replacing that too.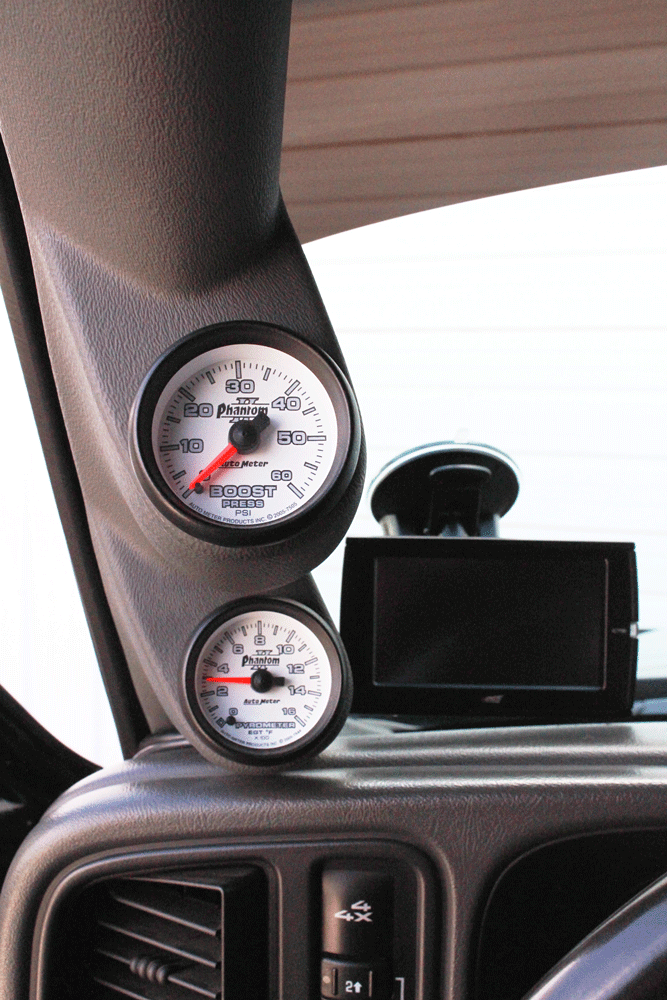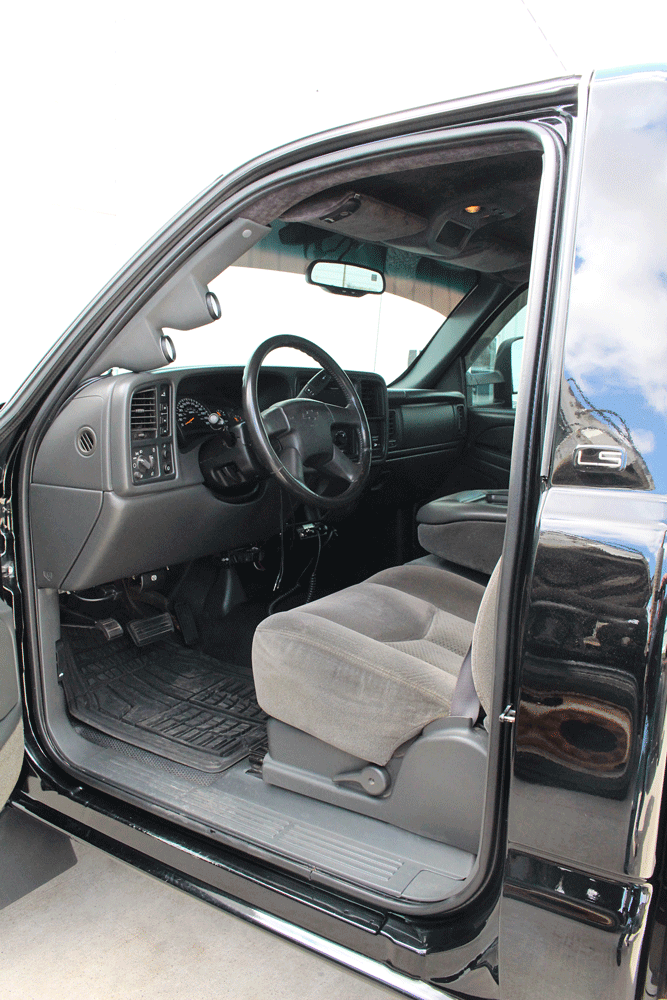 With stock fuel, compound turbos, and some of the best custom EFI Live tuning available, this Bow Tie burns clean, gets very respectable fuel economy, makes in the neighborhood of 600-rwhp, and can be driven on a daily basis. It embodies the all-in-one package so many of us are after with our own builds. DW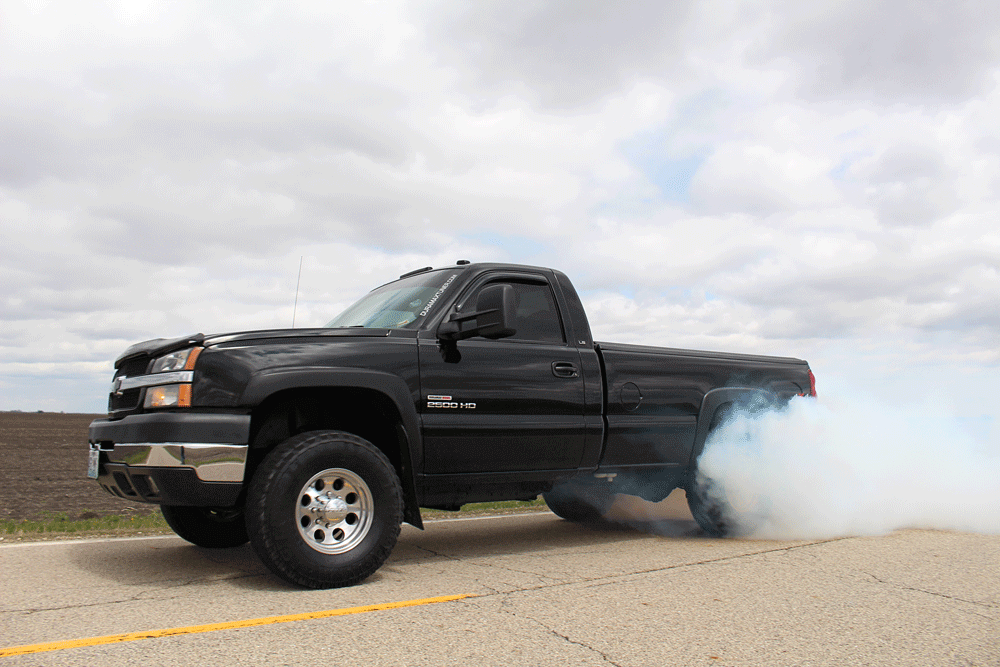 Specs
Year/Make/Model: 2003 Chevy Silverado 2500 HD
Owner: Tim Hilgendorf
Hometown: Excello, Missouri
Odometer: 172,000 miles
Engine: 6.6L LB7 Duramax with Merchant Automotive chromoly pushrods, ARP 2,000 head studs, Banana Pan replacement oil pan
Fuel: Stock Exergy Performance injectors, stock CP3, FASS 150-gph fuel system
Air: Billet S475 over DuramaxTuner.com Stealth 64 with Wehrli Custom Fabrication twin piping kit, 3-inch Y-bridge system
Tuning: EFI Live via DuramaxTuner.com
Exhaust: PPE manifolds, PPE stainless steel up-pipes, 5-inch MBRP system with 6-inch tip
Transmission: Allison 1000 with Sun Coast GMax-5 clutch pack kit, TransGo Jr. shift kit, Sun Coast 1058 converter, Merchant Automotive rear housing support, transfer case upgrade kit (pump rub kit), Fleece Performance TapShifter
Horsepower: 600 to 625 hp (est.)
Torque: 1,100 to 1,200 lb-ft. (est.)
Tires: Interco TrXus STS 33×12.50R16
Wheels: 16×9-inch Eagle Alloys
Suspension/Steering: Cognito Motorsports heavy-duty inner and outer tie rods, Bilstein 5100 series shocks