1,300 HP WRAPPED IN '17 SILVERADO
Without a doubt, truck pulling is a remarkably dynamic form of motorsport. Pull order, changing track conditions, and the fact that it's you versus 10, 20, or even 30 other competitors all makes predicting a winner nearly impossible. However, engine selection can greatly improve your chances of ending up out front. At the present time, that means campaigning a mechanically-injected Cummins. For years, Ryan Dedolph competed in the 2.6 class (now Limited Pro Stock) by way of Duramax power, but by 2016, he could see the writing on the wall: The GM V-8 simply couldn't keep pace with the Cummins mills it was up against.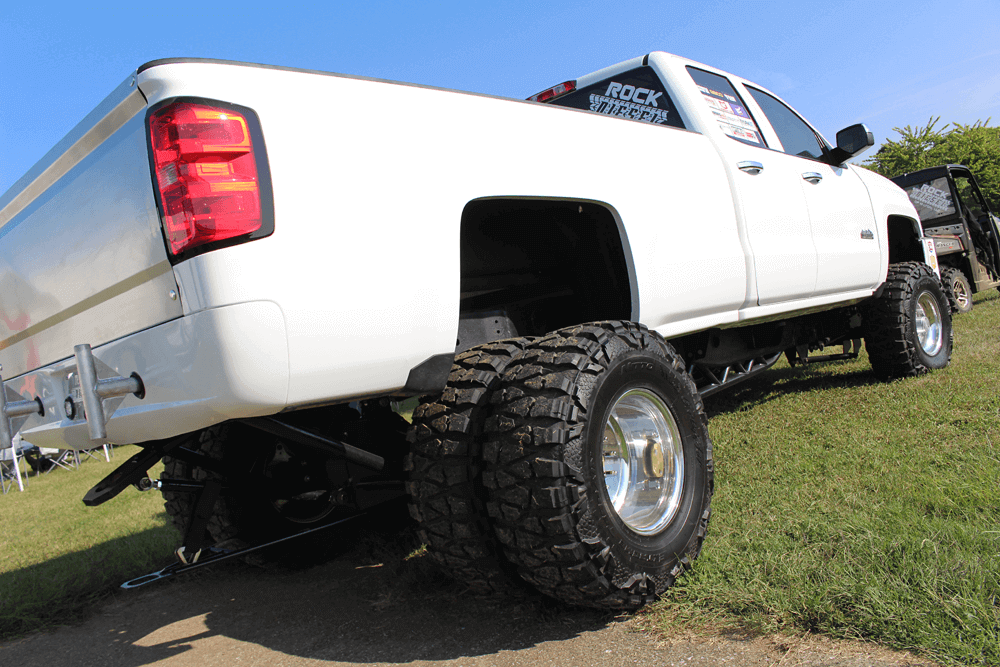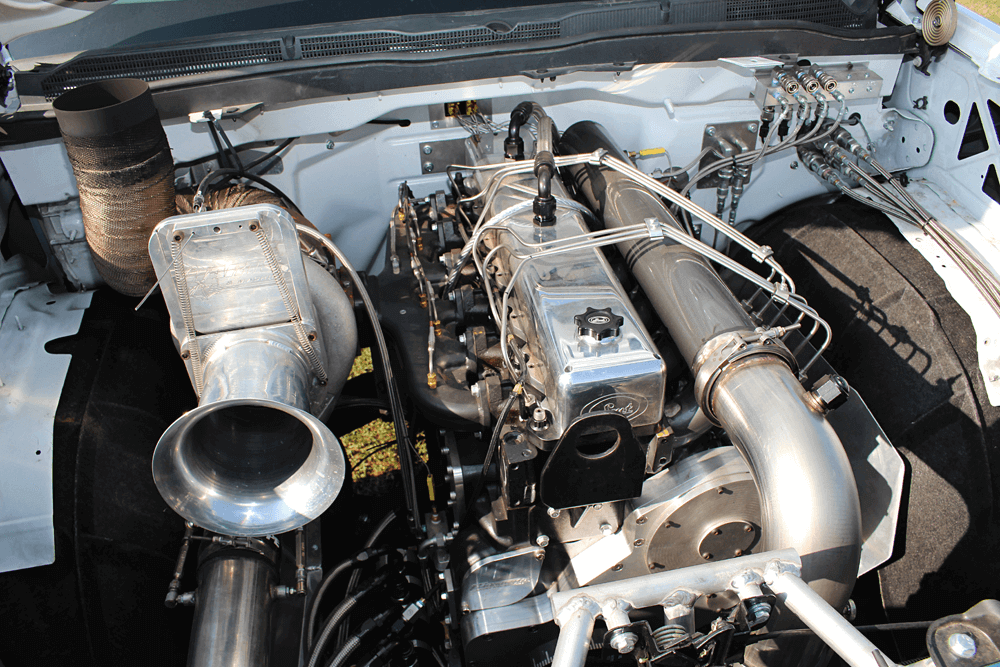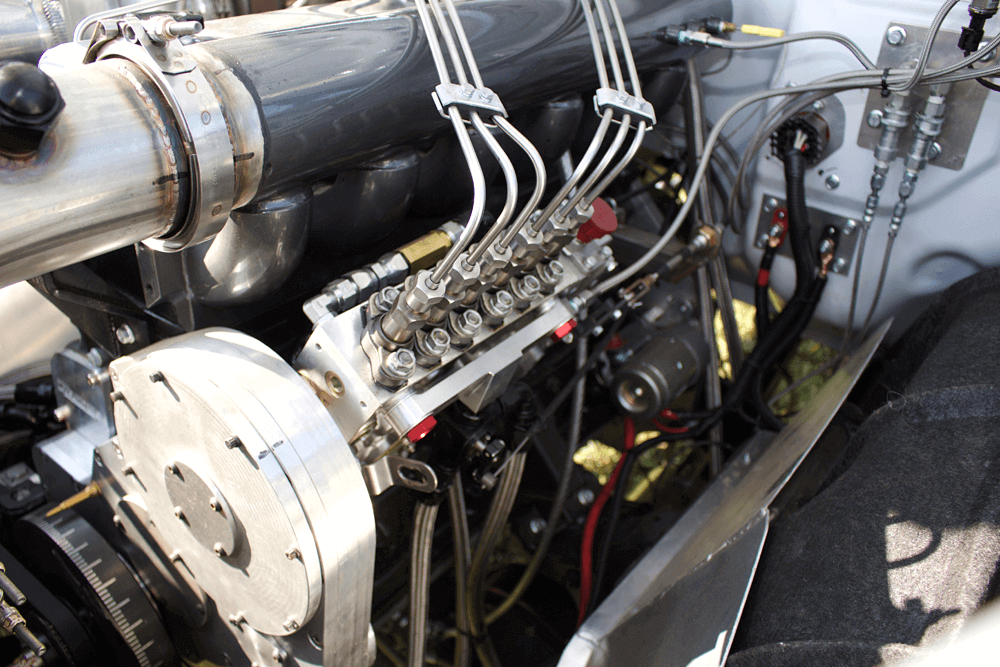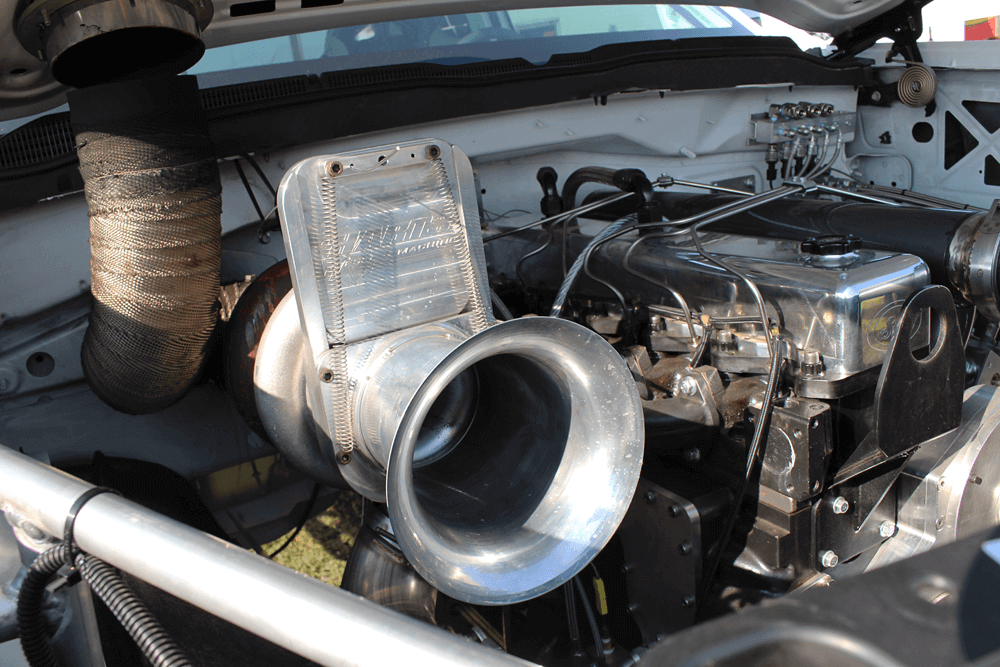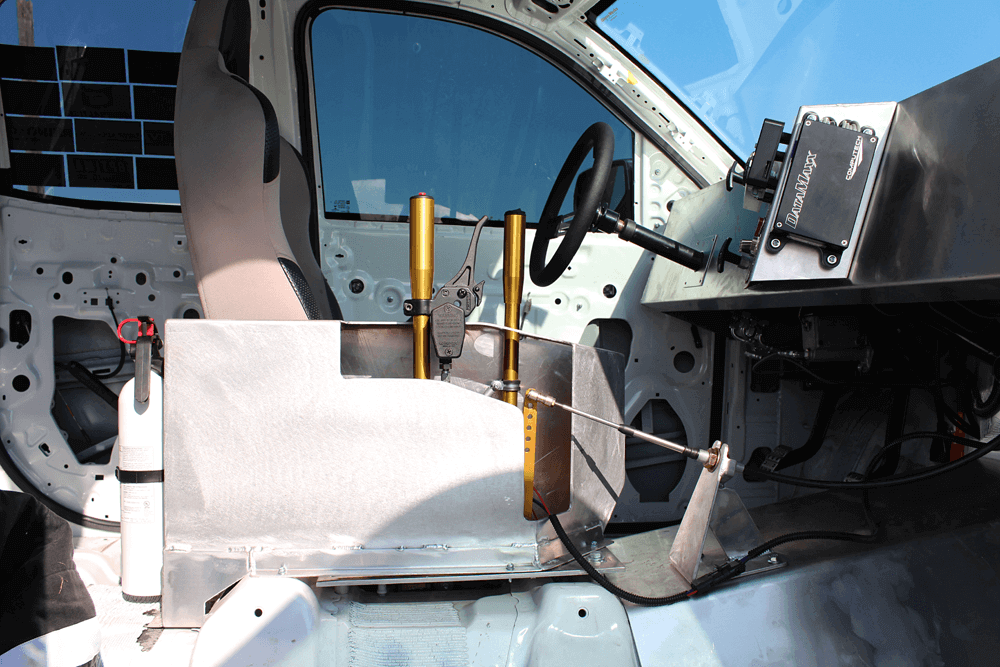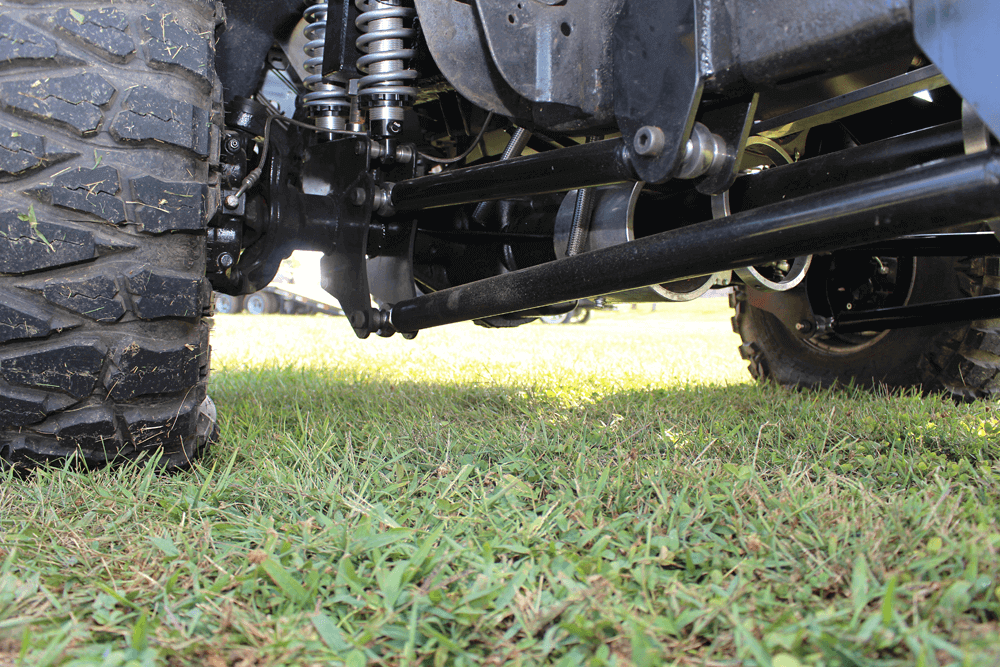 Being realistic about the environment he was competing in, Dedolph decided to drop a Cummins between the truck's frame rails prior to the start of the '17 pulling season. At the same time, he wanted to give his '02 a fresh look. And with his build coinciding with the release of the redesigned '17 Chevy Silverado, the timing couldn't have been more perfect. The new cab, doors, and fenders were sourced as GM overstock items and a lightly used bed was found locally, all of which were mated to a rolling chassis that'd already proven itself in the dirt.
ON DEDOLPH'S SILVERADO, A MASSIVE, ROCKWELL 20145 SITS IN PLACE OF THE FACTORY AAM 1150…
Cummins Power
Starting with a 6.7L Cummins block, the folks at Skyline Diesel treated it to a concrete fi ll, and machined it to accept cylinder sleeves, a deck plate, and 14mm head studs. A factory-based crankshaft, billet-steel connecting rods and fl y cut Ross Racing pistons round out the rotating assembly. A billet-steel roller cam, roller lifters and SMT Performance roller rockers lead to seamless valvetrain operation, while a fully ported 12-valve head from Hamilton Cams sits atop the block.
Mechanical Fueling
At the heart of the Cummins' power making potential rests the Bosch P7100 that fuels it. Built by Prairie Performance, the competitionspec'd P-pump features 13mm plungers and barrels, can flow as much as 1,000cc of fuel, and is fed a steady, 70 psi worth of fuel pressure courtesy of a gear driven lift pump. In-cylinder fuel delivery is handled by a set of triple-feed, 5-hole injectors from Hart's Diesel.
Big Boost and Chilled Air
Adhering to the 3.0-inch inducer, smooth bore rules of the Limited Pro Stock class, a turbo from Hart's Diesel is employed. The Garrettderived, 76mm charger employs a ball bearing center cartridge, a T6 turbine inlet, and mounts to a Steed Speed exhaust manifold. In the midst of a pull, as much as 65 psi of boost is logged by the Computech data acquisition system. Intake temps check in at a cool 60 degrees thanks to a Precision Turbo & Engine PT3000 water-to-air intercooler.
Open Driveline
Thanks to open drivelines being permitted in the Limited Pro Stock category, driveline breakage and inconvenient downtime is a thing of the past. On Dedolph's Silverado, a massive, Rockwell 20-145 sits in place of the factory AAM 1150 and a Dana 60 lives up front. An SCS reverser transfers power (sent its way via a four-disc Molinari clutch) to an SCS drop box. The truck's lack of rear suspension keeps the rear end as rigid as possible, while a four-link front suspension limits the side-to-side and front-to-back movement of the Dana 60. QA1 adjustable shocks allow Dedolph to fine-tune the front end's up-and-down movement.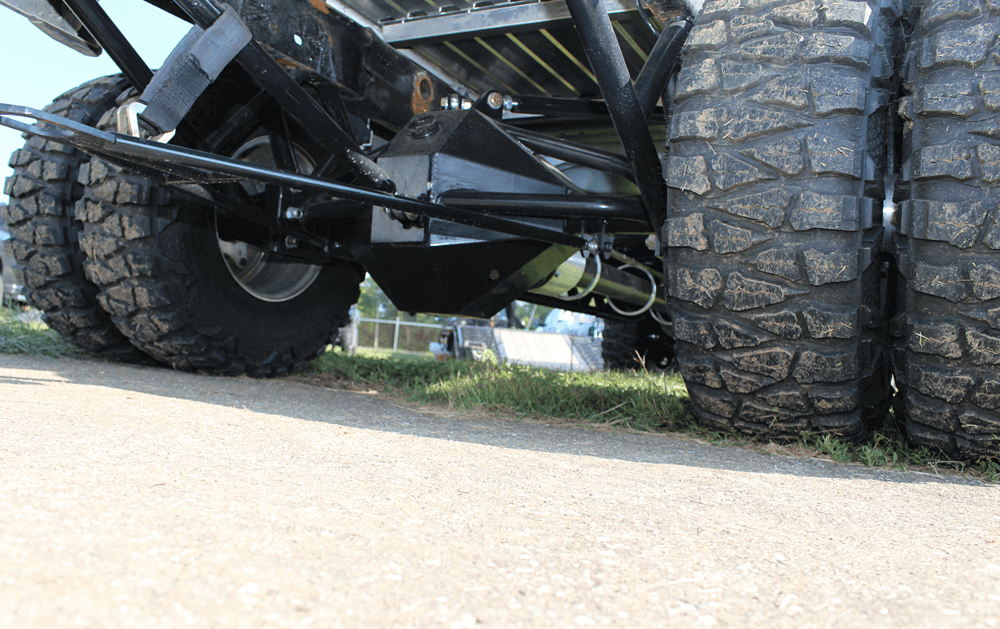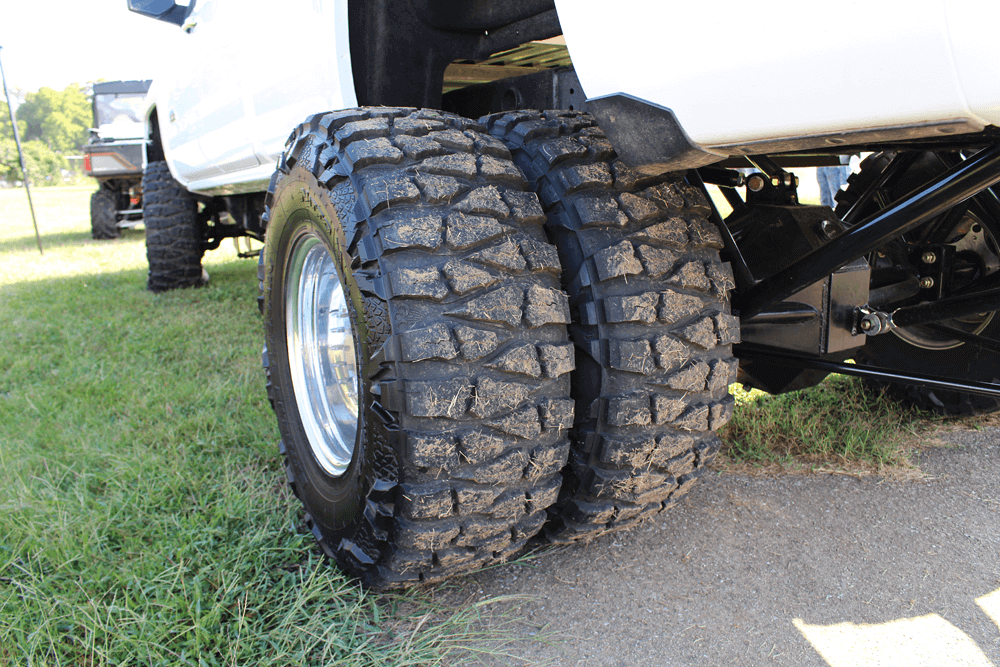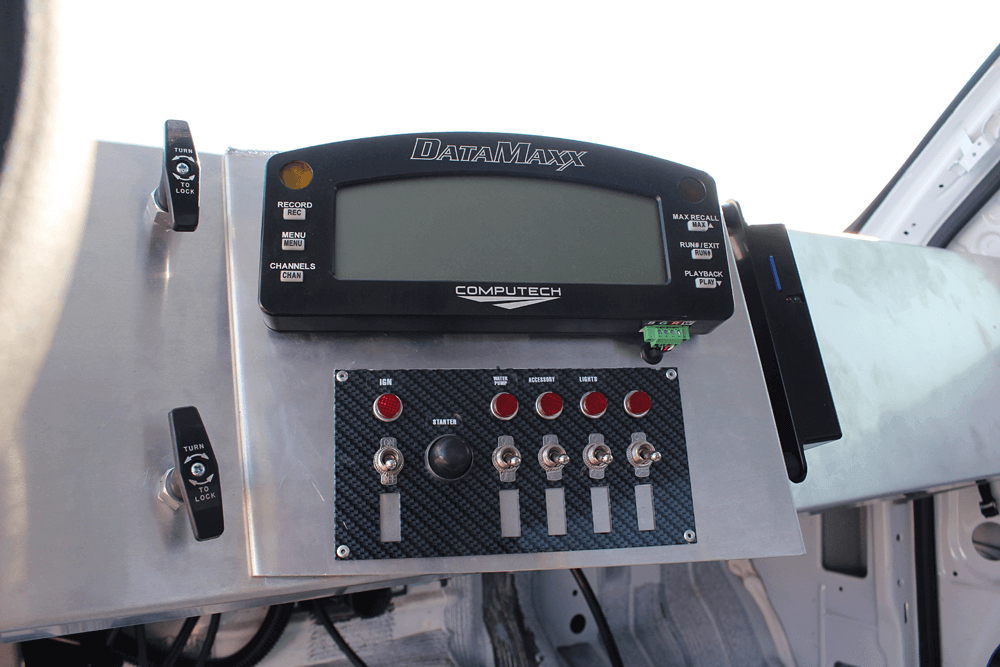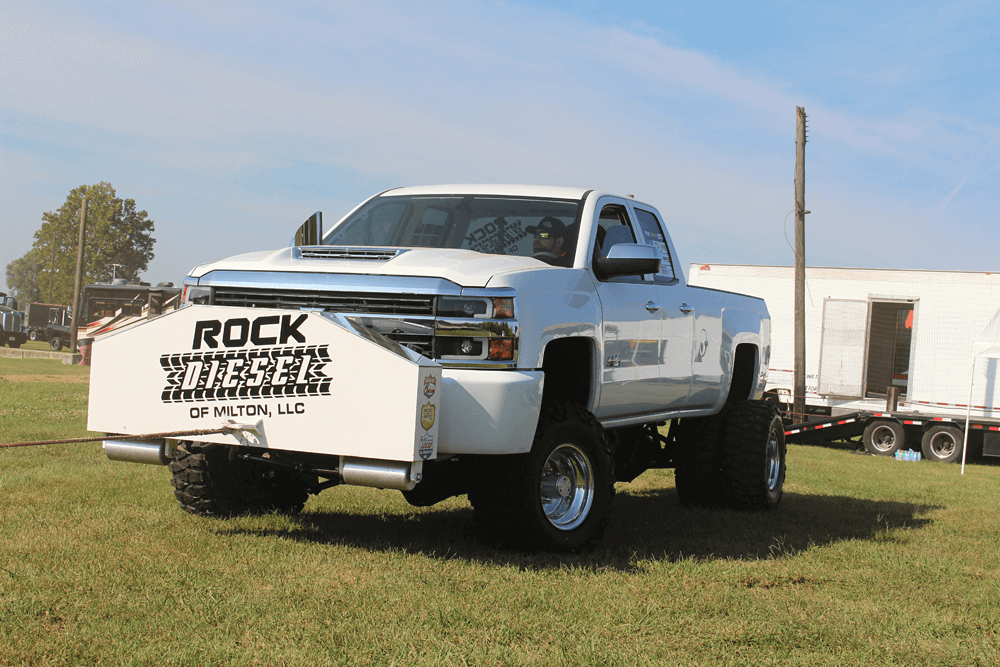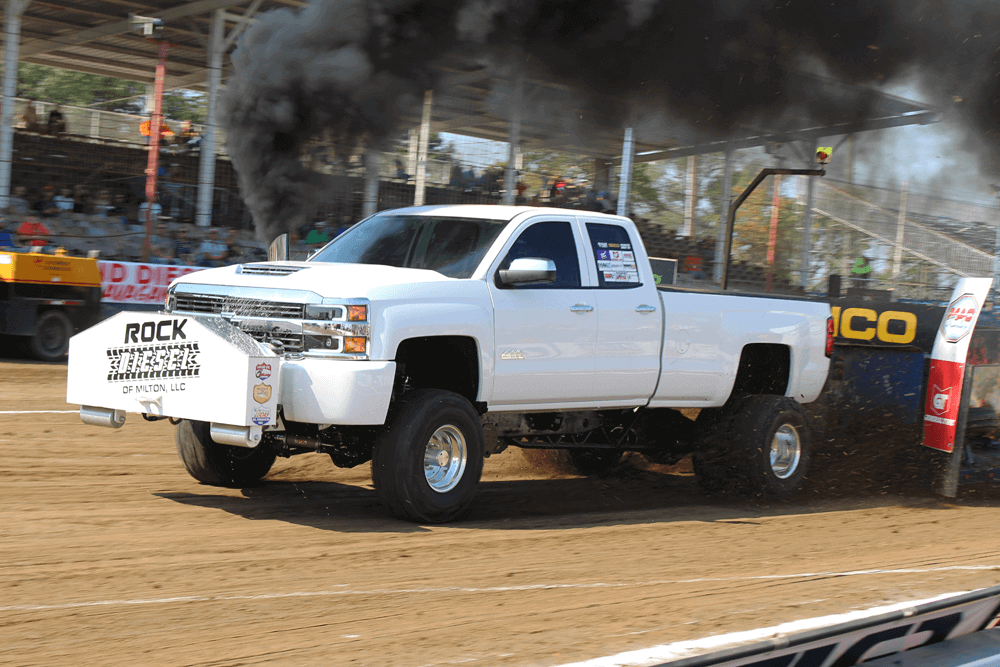 Despite getting a late start to the pulling season, Ryan's re-powered and freshened-up GM still managed to amass several top five finishes and a few wins in 2017, along with a No. 1 qualifying effort at the Scheid Diesel Extravaganza. Over the winter, he plans to head back to the engine dyno and glean even more horsepower out of the deck plated Cummins. If Ryan finds the number he's after, you can bet this will be one of the hardest charging trucks on the Limited Pro Stock circuit.DW
SPECIFICATION
'17 SILVERADO 2500 HD BODY, '02 FRAME
OWNER: Ryan Dedolph
HOMETOWN: Milton, Wisconsin
ENGINE: 6.4L Cummins built by Skyline Diesel with a filled 6.7L block, main bearing girdle, cylinder sleeves, deck plate, billet-steel rods, Ross Racing fly-cut 12:1 pistons, billet-steel roller cam, ported Hamilton Cams 12-valve cylinder head with oversize valves, dual spring valve springs and SMT roller rockers, 14mm head studs
FUEL: Prairie Performance 13mm P7100, Hart's Diesel triple-feed injectors
AIR: Hart's Diesel Garrett-based 3.0 smooth bore turbo with 76mm compressor wheel, ball bearing center cartridge, T6 Steed Speed exhaust manifold, Precision PT3000 water-to-air intercooler
TRANSMISSION/TRANSFER CASE: SCS Gearbox reverser with 4-disc Molinari clutch, SCS drop box
HORSEPOWER: 1,300 hp (engine dyno)
TORQUE: 2,200 lb-ft (est.)
TIRES: 315/75R16 Nitto Mud Grappler
WHEELS: 16×10-inch Real Racing Wheels
AXLES/SUSPENSION: Rockwell 20-145 with SCS spool and billet-aluminum hubs, 4.56 gears (rear), Dana 60 with 38-spline axle shafts, Detroit Truetrac differential, Dynatrac Free-Spin Heavy-Duty Hub Conversion, 4.56 gears (front), Four-link suspension with dual QA1 adjustable shocks (front)