For many of us who own or drive a pickup, the fat-fendered models that Ford and GM built in the late 1940s and early 1950s represent the epitome of what a working man's truck ought to be like — stump-pulling power under the hood, a tall stance, and rounded fenders with running boards. This 1948 Ford F-3 owned by Andrew and Harm Perdok of Holland, Michigan, fills that bill to perfection.
Diesel and Ford fan Andrew Perdok found this Ford truck in a barn in 2010. It wasn't running and had no brakes when Perdok and his dad acquired the 1948 ¾-ton, long-bed F-3. It had a 390 Ford gas engine, a 3-speed floor transmission, and a lot of old school bling attached, such as a pair of long-legged chrome ladies and 390 emblems. The cab, however, was totally original. With some work, they were even able to restore and retain that original interior.
The father and son team bought the truck and that began a four-year restoration project. The result is the pristine but working truck you see here.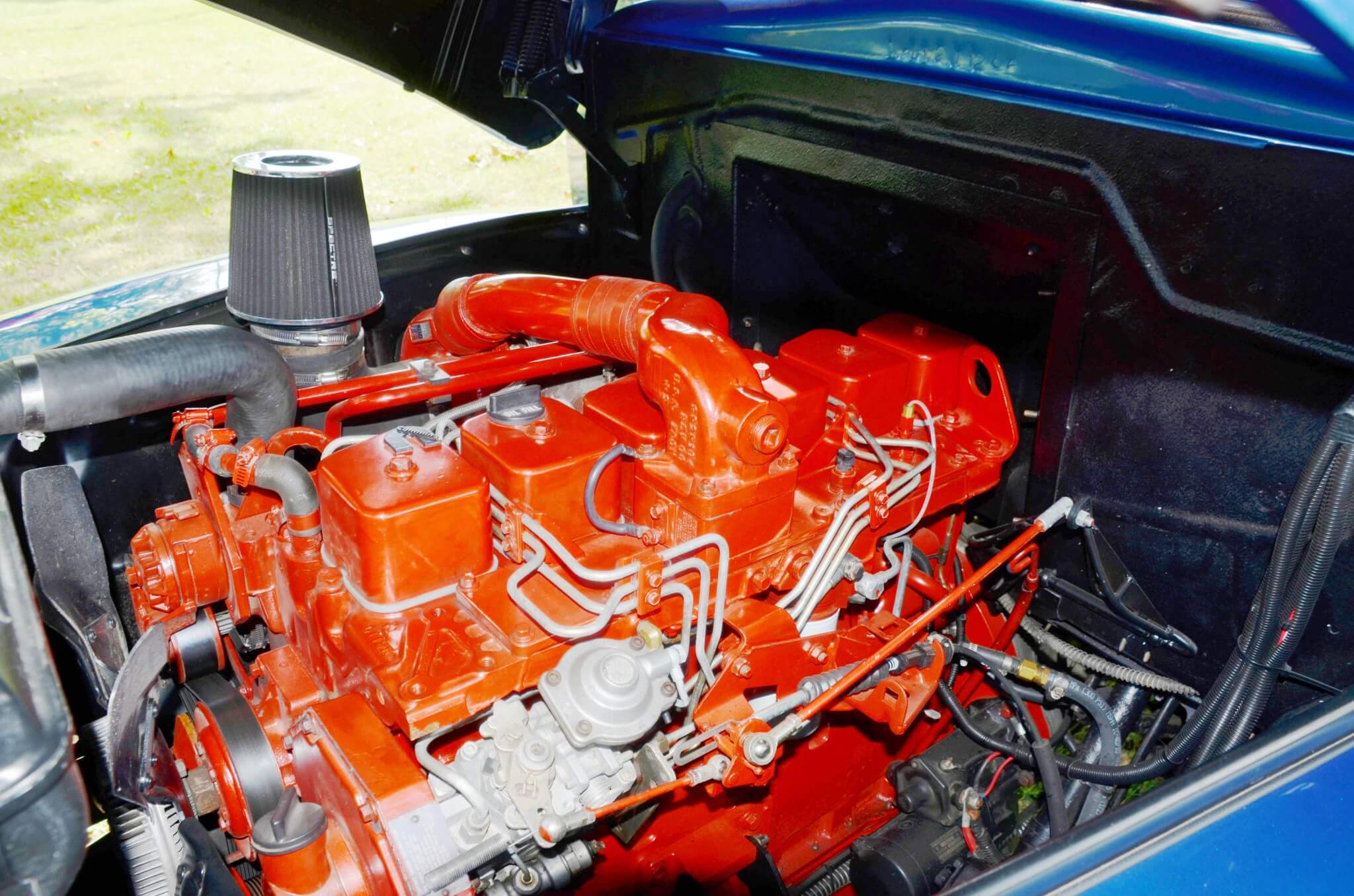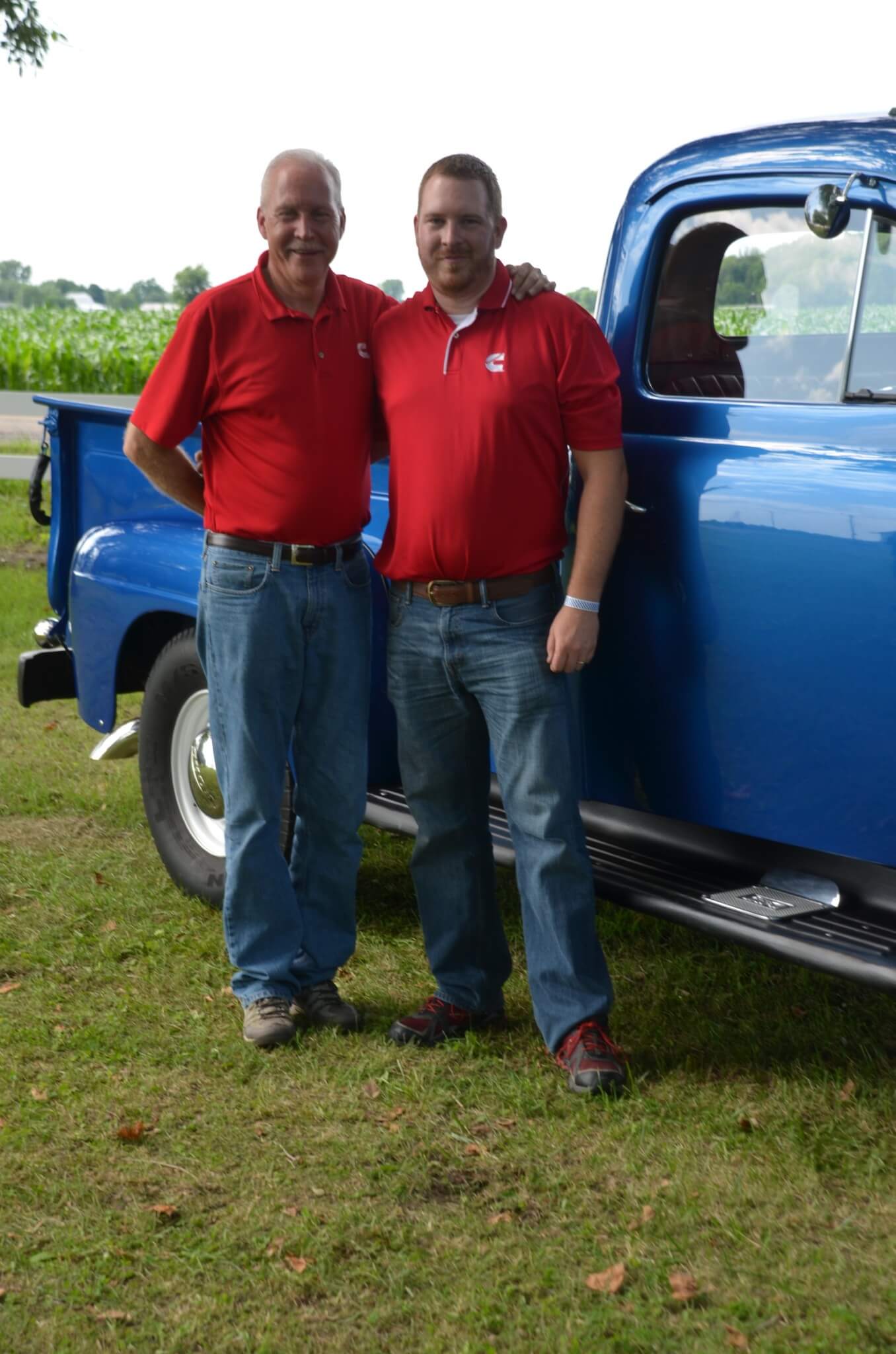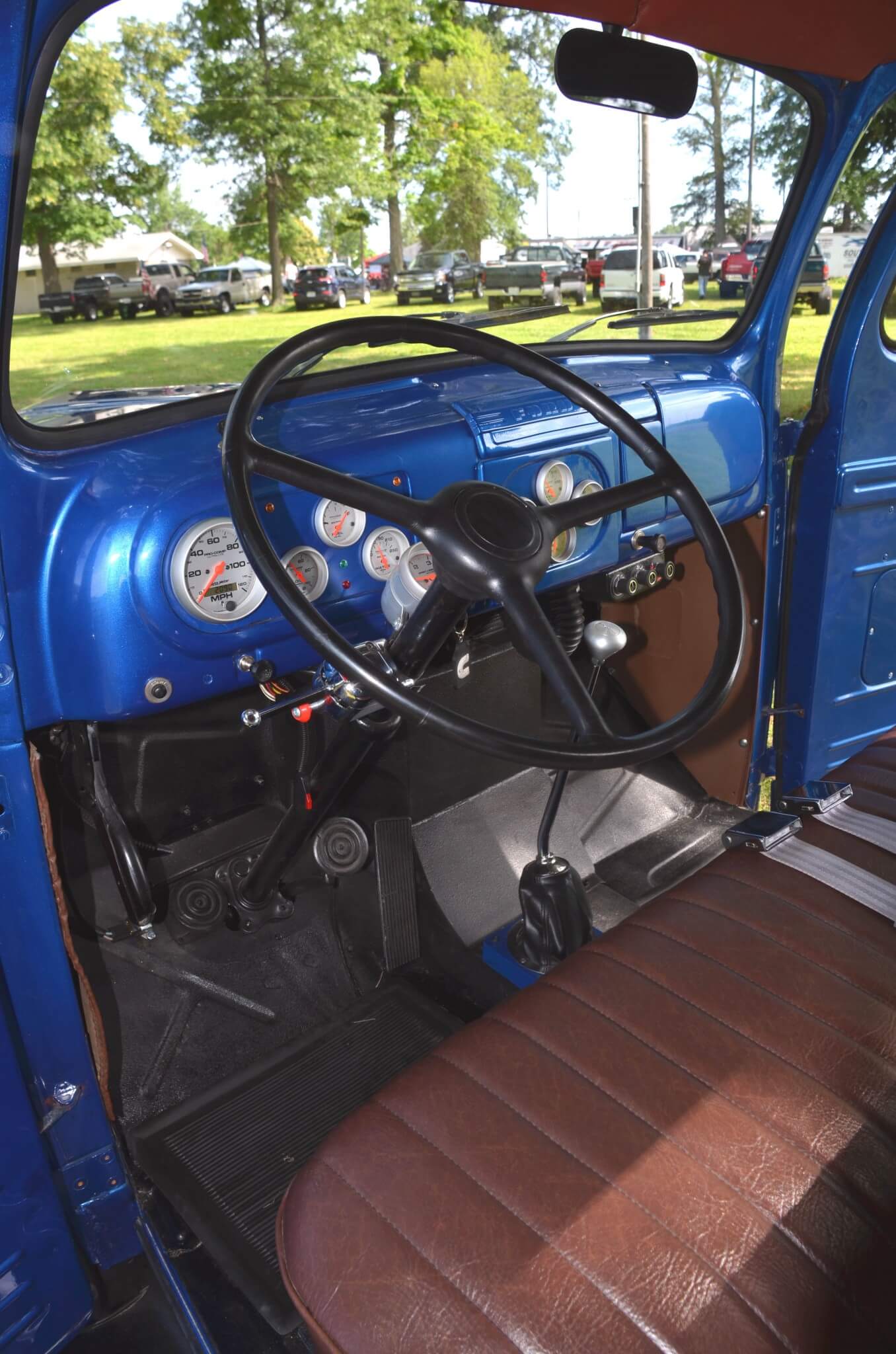 "I originally planned to rebuild the 390 Ford engine, but when I started looking at the truck closely I realized that a lot of what had been engineered in the truck would have to be re-done," said Perdok. "So we took a year off to decide what we really wanted to do and how to do it."
That was when Perdok decided to replace the Ford motor with a Cummins 5.9 diesel. The donor truck was old school, although modern in comparison to the Ford—a 1993 Dodge B-body ¾-ton diesel.
"The original Dodge truck was intercooled," explained Perdok, "but a CAC (charge air cooler) was not added to the truck to have a cleaner install and I knew that it wouldn't be needed for this application."
The engine is nearly stock other than minor fuel pump "massaging" to increase fuel flow. The lack of an intercooler, CAC, does limit the power some, but it still has more torque than the original engine.
Perdok also opted for an automatic instead of the floor-shifted manual trans. This provided more interior room, for his kids to ride with him. He opted for a Dodge 727 trans and a rear end out of a 1983 Ford F-250 with 3.07 "road gear" ratio.
It took the pair until 2012 to complete the engineering, re-wiring, and fabrication necessary to transplant a Cummins diesel and an automatic transmission into a chassis that had held a Ford 390 gas engine and manual trans. Then it was time for the pair to work on the body.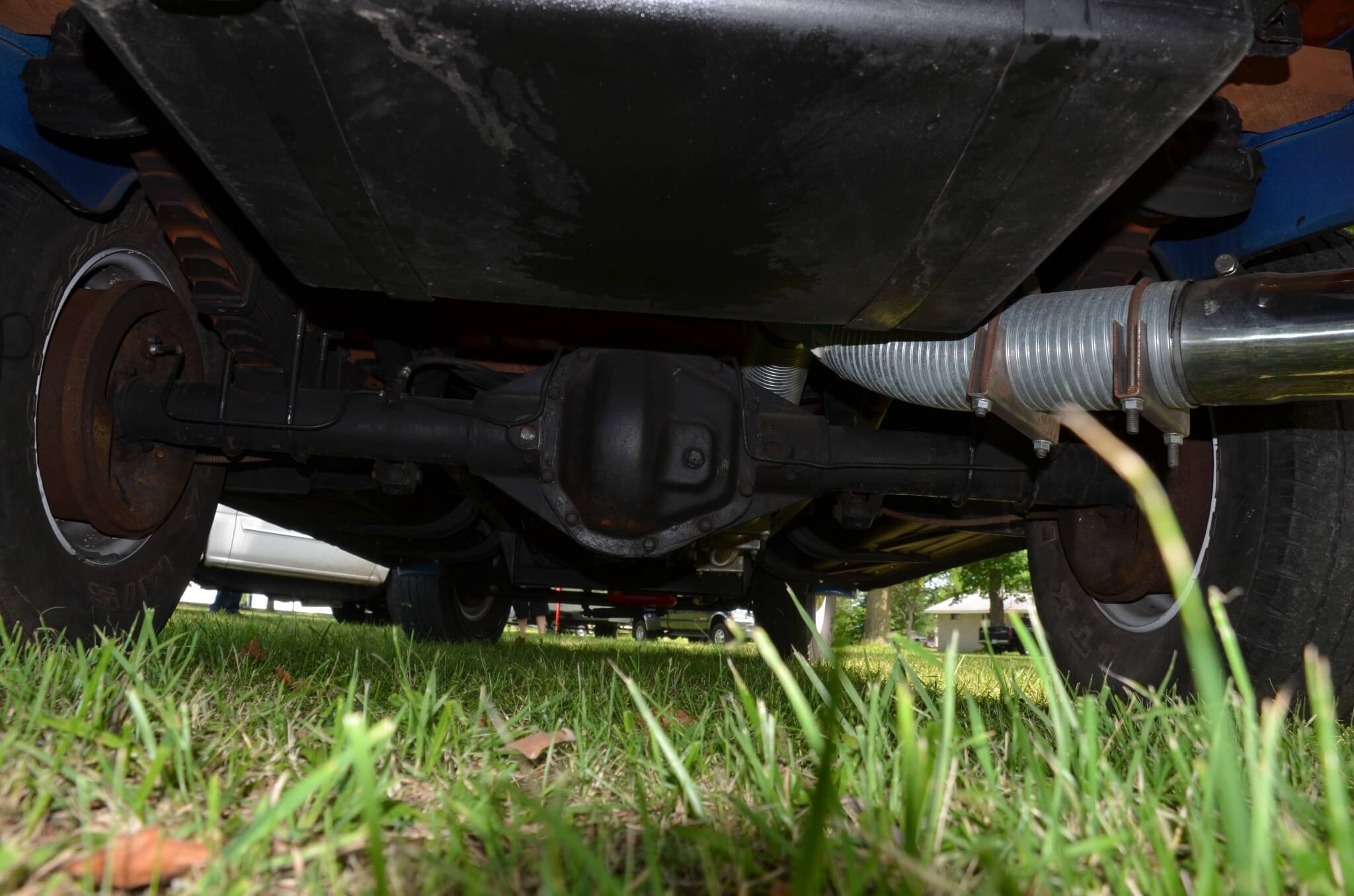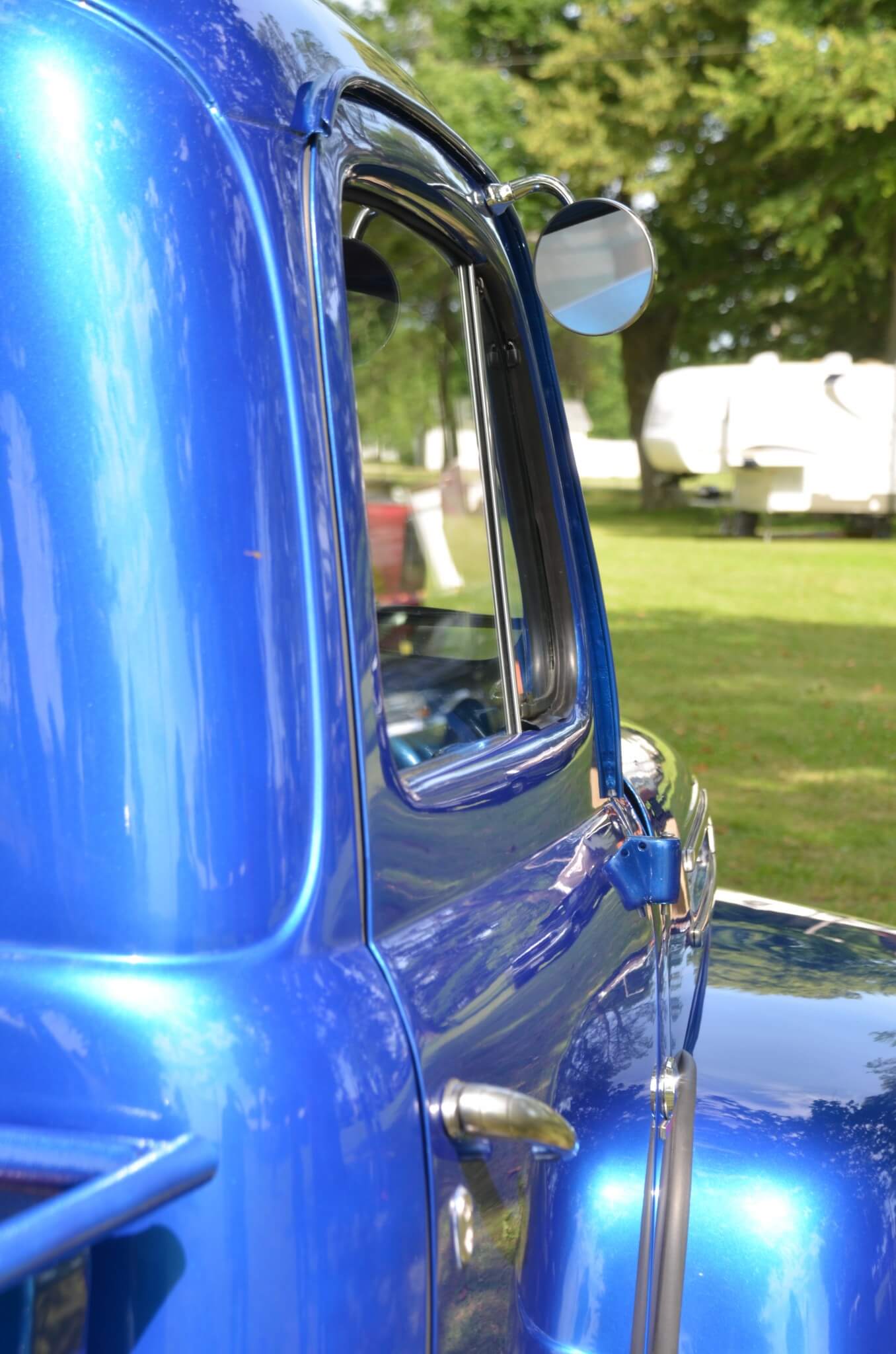 "My dad, Harm, was the fabricator and welder on this project," Perdok said. "Originally we were going to leave the body in 'found condition' but we changed our minds."
The two men had a complete professional resto on the body and bed done to get them ready for paint. They sourced a local professional body man to prep the body, which turned out to be a pretty expensive deal even though Perdok did much of the sanding prep work.
One part of the truck they purposely left pretty much alone was the truck bed itself. "We welded and pounded on that bed in our shop to get it as straight as possible, then sent it off to get painted," Perdok explained. "We never intended to make the bed perfect. I want to use it (the truck) and drive it." So the bed, which still has some dents and waves, was painted to match the rest of the truck. The entire truck was sprayed with "Ford Flame Blue" paint.
Perdok really paid attention to the details that separate a real working truck from a "trailer queen" showpiece. Once all the body parts were painted and the drivetrain installed, Perdok put in an aftermarket wiring harness. Every joint was hot soldered and shrink-wrapped to prevent electrical issues later.
Once the wiring was done there was really just one project left. The wooden bed was finished using wood from a cherry tree that was on the family farm. They milled and planned it at the family's sawmill and then the wood was left to dry for a year. Perdok's wife's uncle, who had worked for a wood boat manufacturer, stained and finished the wood to motor-yacht quality.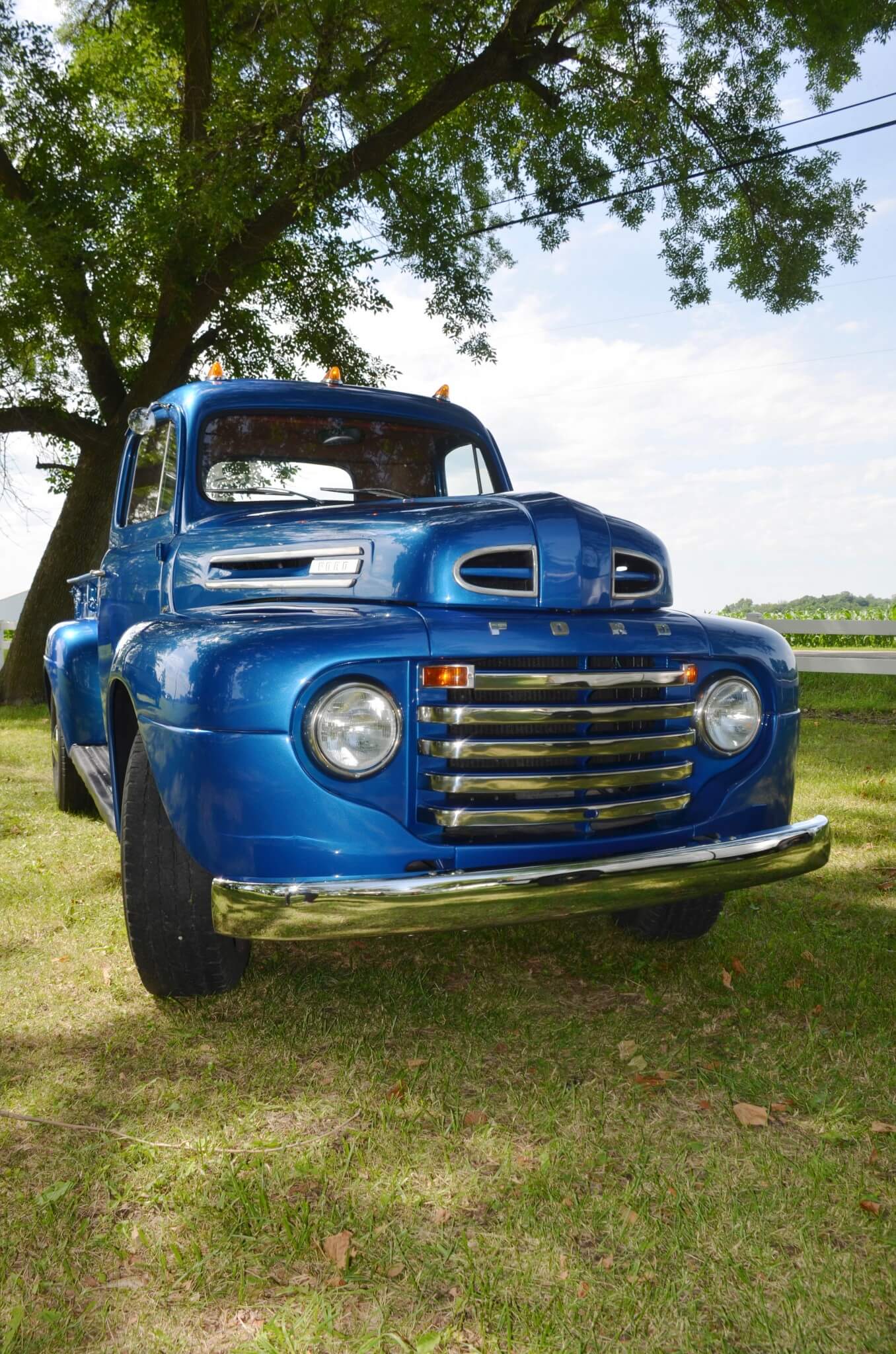 The plan is for the truck to be a daily driver and function as a true truck, but that may have changed just a little bit. "I had hoped to put a dirt bike and other toys in the back, however at this point the wood looks better than my kitchen table." Perdok added. "I even wipe the water off of the bed after I wash it."
We noticed the truck at a truck pull in Gaston, Indiana, when they drove it into the venue. Father and son drive this pristine truck all of the time, and who can blame them. What a concept: a cool working man's truck.
When we last saw the Ford, father and son were driving the F-3 down an Indiana farm road with their Diesel Motorsports trophy between them and just a little black diesel smoke curling out of the exhaust pipe. DW