The Inaugural Middle Tennessee Drag Race
What can be more fun than getting together with a few hundred of your fellow diesel enthusiasts to watch diesel trucks race? Such was the case Saturday August 3, 2013 when the inaugural Diesel Warz drag race was held at the Middle Tennessee Dragway in Buffalo Valley, Tennessee. The first-time event was hosted by RLC Motorsports of Cookville, Tennessee, and Bean's Diesel Performance from Woodbury, Tennessee.
More than 60 trucks showed up to do battle on the well-prepped 1/8-mile, family-owned drag strip situated about 60 miles east of Nashville and about 120 west of Knoxville. According to track numbers, more than 3,200 spectators were there to watch three drag racing classes: Heads Up 4,500-pound minimum, 7.70 Index and Sportsman ET Bracket. And for those who didn't want to race, there was also a show-n-shine contest.
One of the cool things about the first-time event was that it had modest entry fees of $40 for racers and $10 each for show-n-shiners and spectators, making it a hot August night of fun that was affordable to all in the vicinity. Promoters put up $4,000 in purse money for the top finishers in the three drag racing classes with trophies on the line for show-n-shine winners.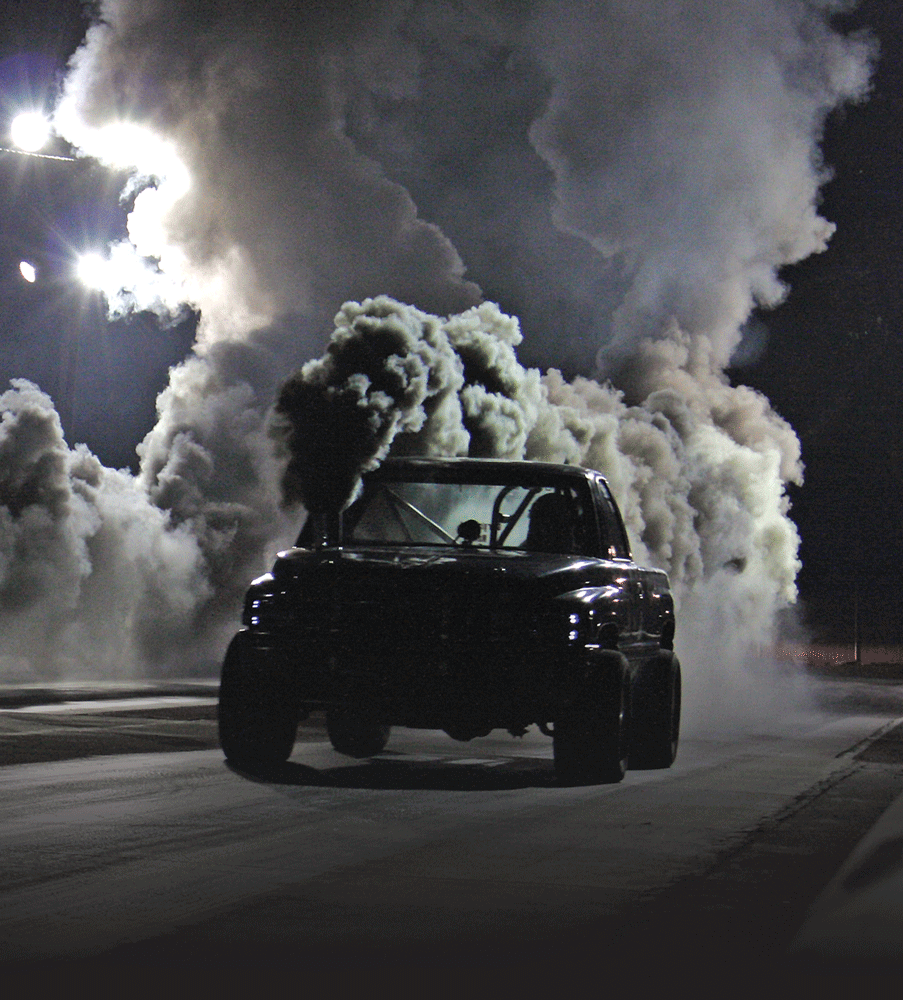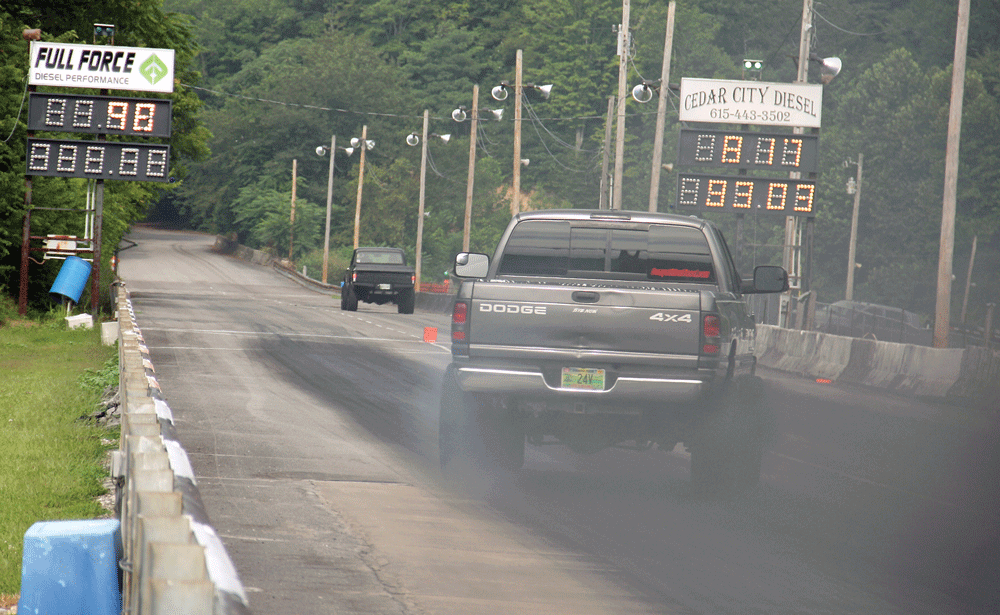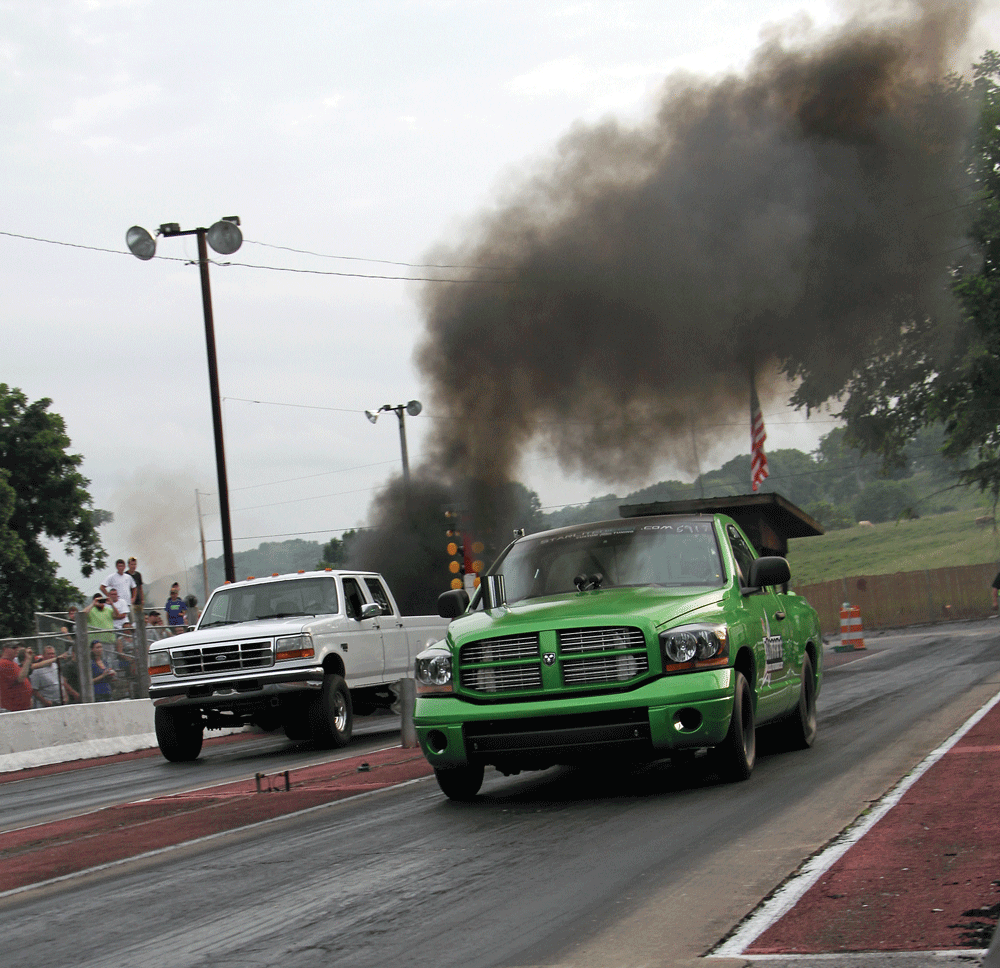 The afternoon featured a lot of bench racing in the pits while crew members and drivers socialized and chatted about their rides or worked on those critical finishing touches before running down the track. Spectators who arrived early were able to wander through the pits to get close-up views of many of the competition trucks.
First place in the show and shine competition went to Stephanee Wright for her lifted black '03 Ford F-250, which was also recently featured in Diesel World Magazine's Girls Gone Diesel section. Second place went to the clean red '02 Dodge 2500 owned by Buck Taylor. The third place award rounded out the big three manufacturers with Doug Crocker's white '05 Chevrolet 2500 HD filling out the podium.
Drivers were able to run two time-trial passes to get used to the track conditions and set their dial-ins before the action and eliminations started. Shawn Proctor had the quickest and fastest pass of the event turning in a 5.98 second pass at 122.94 mph in the Black's Diesel '06 Cummins common rail-powered 2WD Dodge 1500. Fast times and good side-by-side racing were seen in the bracket classes as well as the 7.70 Index class. The first passes of the day were run at about 5:30 and the last pass of the day crossed the line around 10:30, finishing up the night of racing in time for most racers to get home before midnight.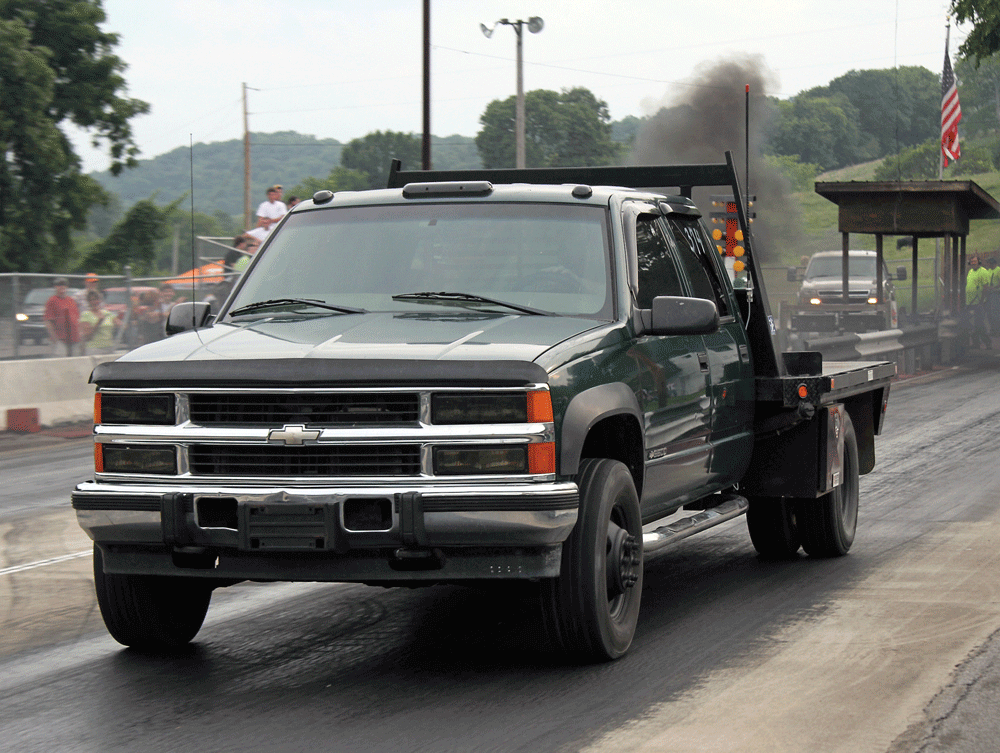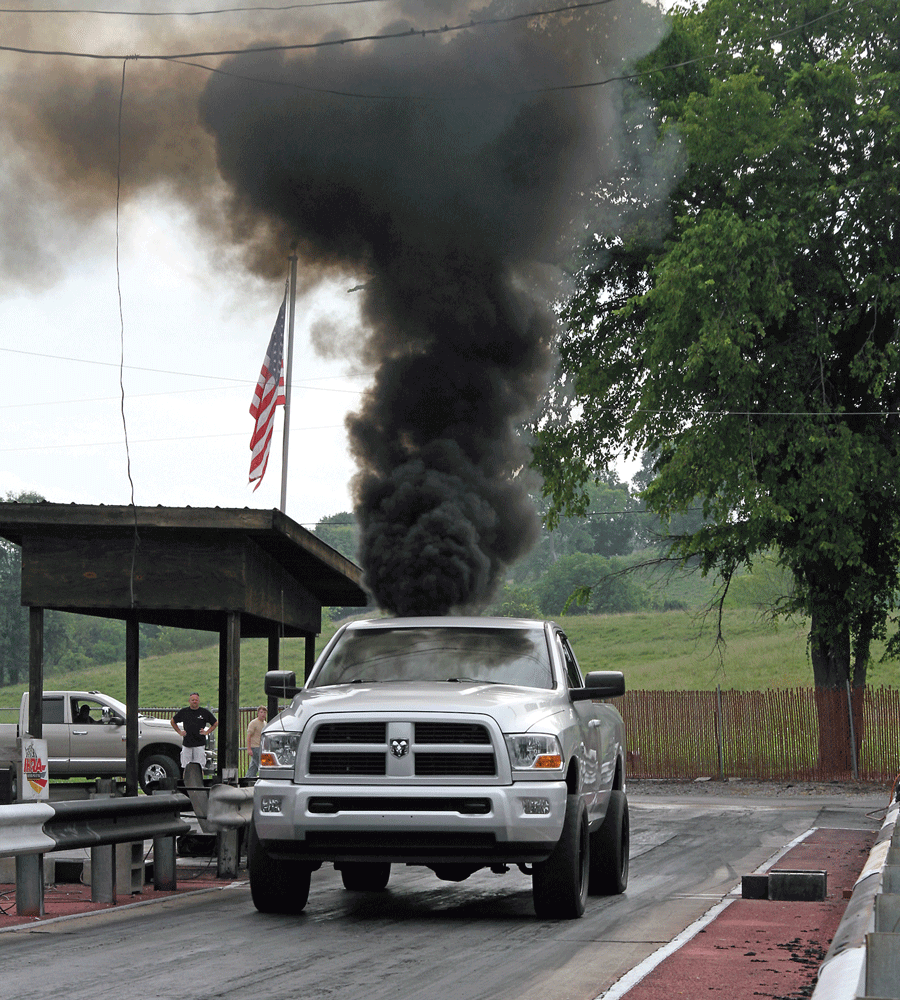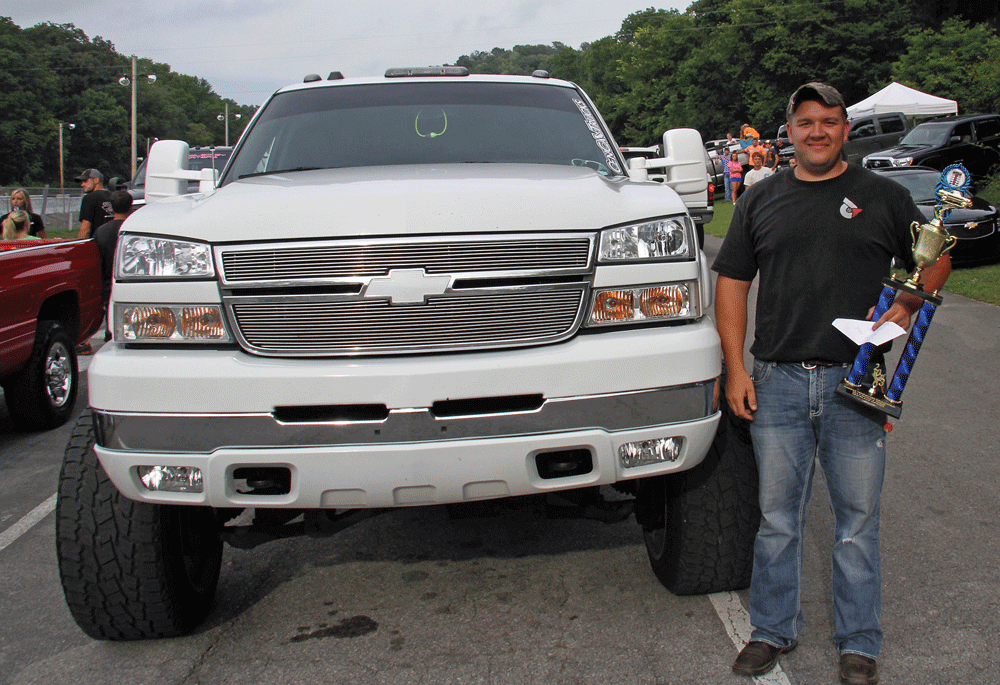 The majority of the racers at the event were competing in the Sportsman Bracket class where literally any diesel vehicle could compete. Speaking of which, this event happened to take place while we had a new Chevy Cruze Turbo Diesel road test car. For the review take a peek at Diesel World's December 2013 issue for the full story.
Not resisting a chance to flog someone else's vehicle under the guise of legitimate testing, we ran the Cruze in the Bracket class. Our best pass was 10.77 seconds at 63.54 mph. Not surprising, we were eliminated in the first round.
As the rounds of bracket racing continued, excellent track conditions provided some great racing with most drivers running extremely close to their dial-in. This was clearly shown in the final round with Meacham Evins lining up against Van Greer. Greer's dial-in of 12.31 had him leaving the line first against Evins' 10.86 dial-in. Greer made a great pass crossing the 1/8-mile stripe and tripping the lights in 12.33 seconds, just two-hundredths of a second slower than his dial-in. But, Evins took home the Sportsman Bracket class win with his 4WD '98 Dodge 2500, running a 10.94 second pass on his 10.86 dial-in. Since he cut a better light than Greer, he got the win.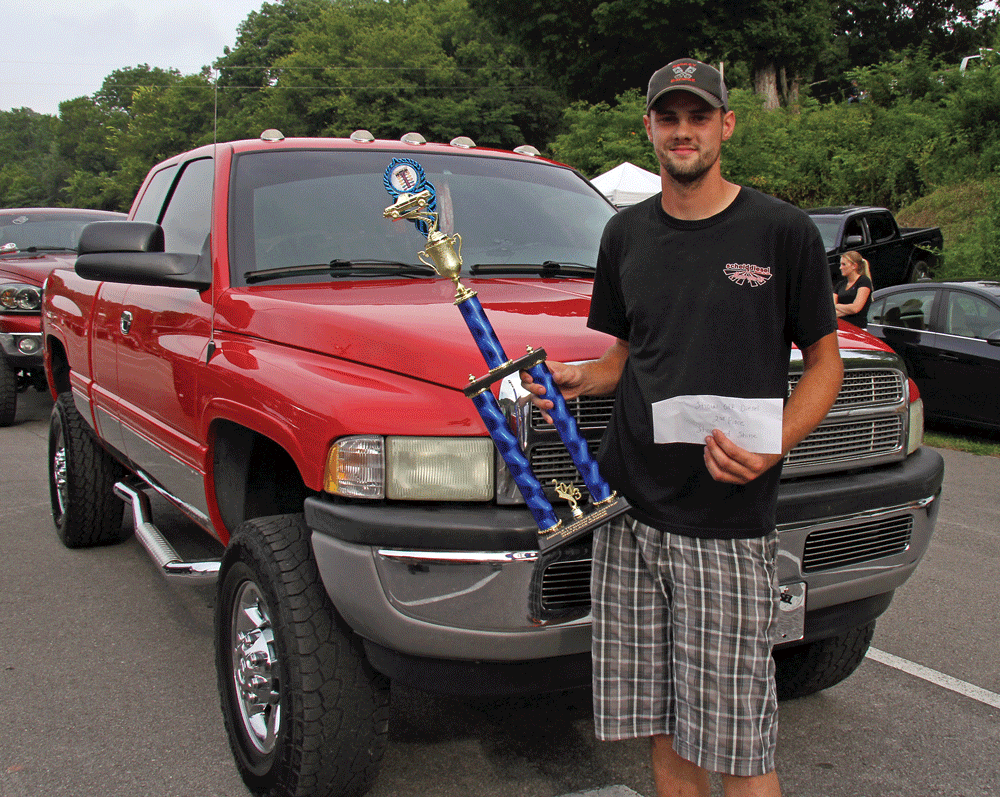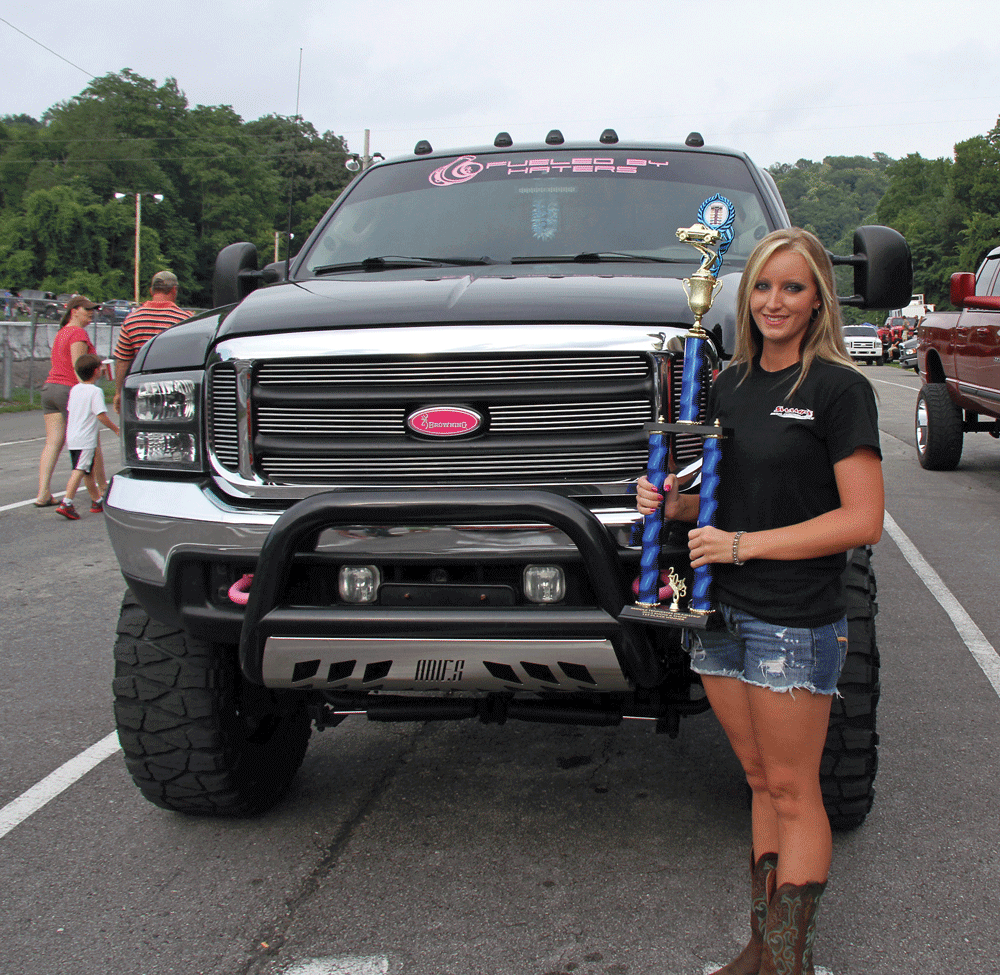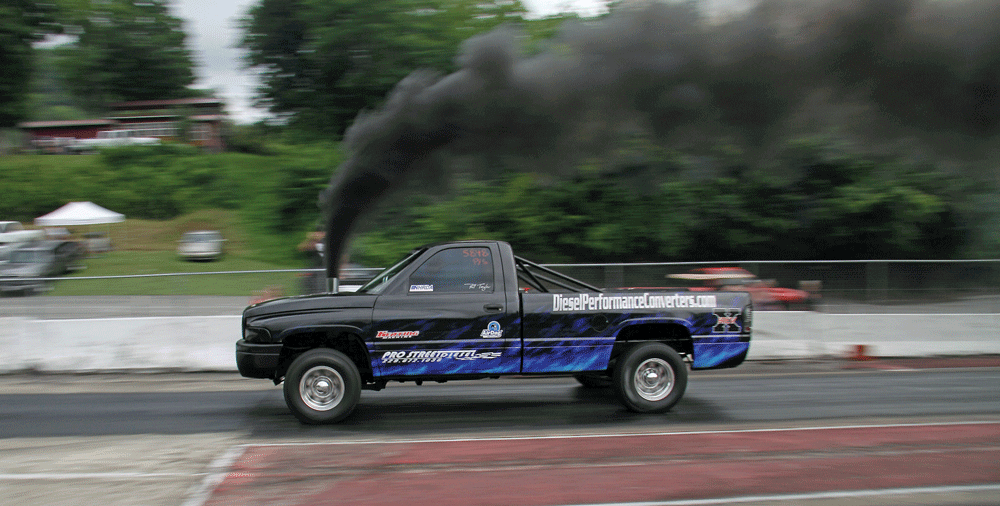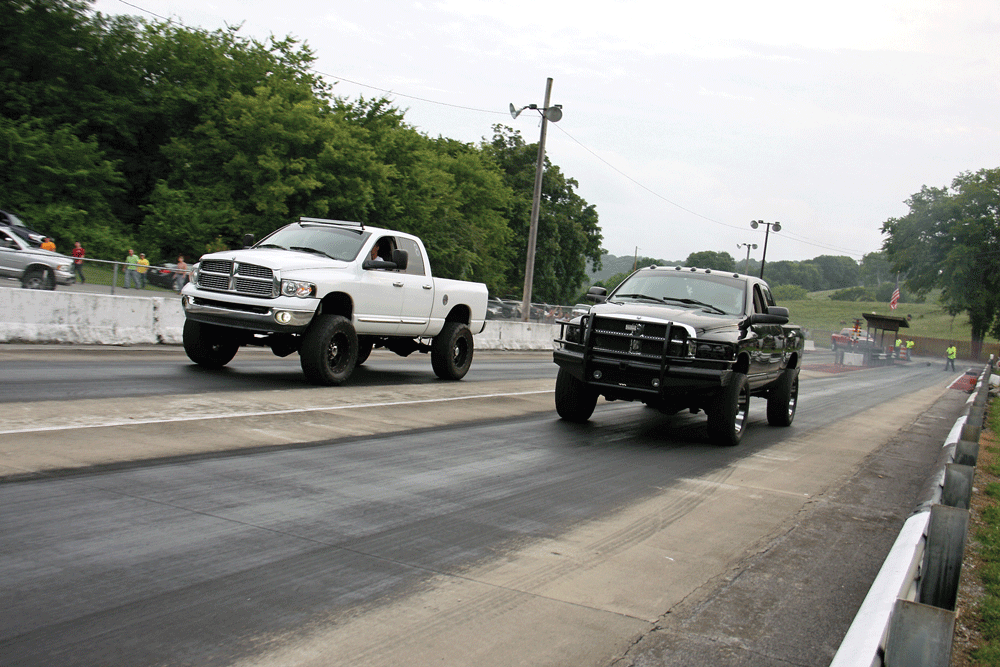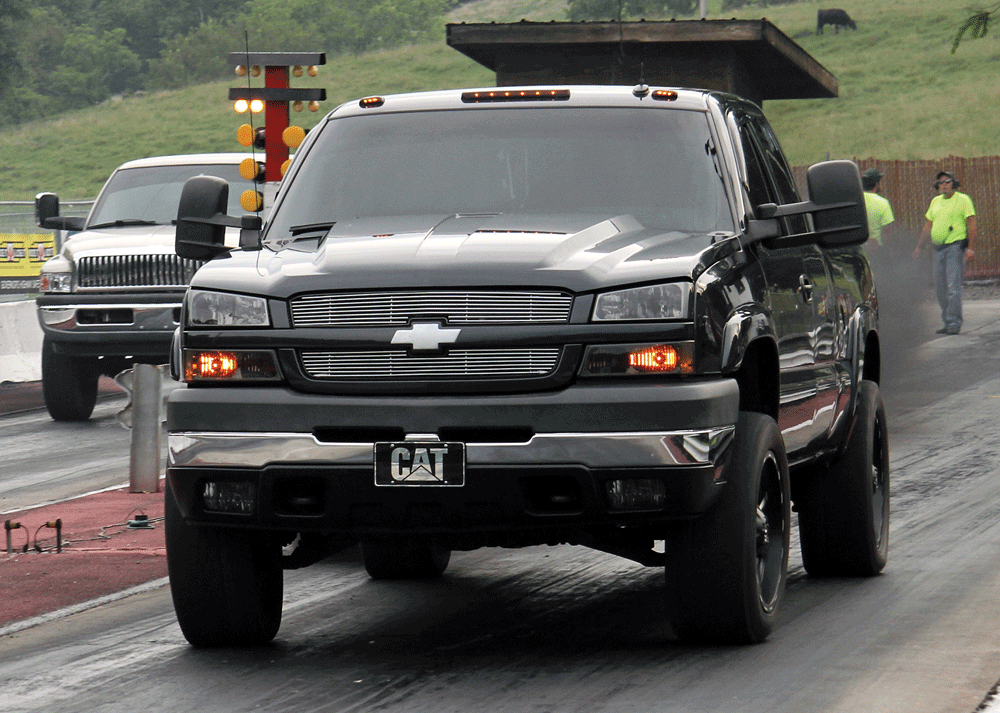 Trucks were running great in the 7.70 Index class and making good passes all day with a few breakouts and a lot of high seven-second and low eight-second passes. Unfortunately, that didn't carry over into the finals where Cody Hale was running against Michael Dalton with Hale having traction issues off the line. Both drivers eased up and finished with Dalton running a 9.08 at 65.70 mph for the win and Hale coming across the line with an 11.93 at 43.77 mph. Both drivers did much better making their way through the eliminations of the earlier rounds with Dalton running 7.85 at 85.78 mph in his semi-final pass and Hale running a 7.71 at 90.19 mph earlier that night.
The fast trucks in the Heads Up class had to meet a 4,500-pound weight minimum but that didn't slow them down at all. Teams from Georgia dominated the class with Darren Morrison and Phil Taylor who made the trip up to run their 4WD trucks as well as Shawn Proctor in the Black's Diesel 2WD. It turned out to be the day of the 2WD with Proctor running a best pass of 5.98 at 122.94 mph. But the 4WD trucks were fast too with Morrison's best pass coming in at 6.04 seconds at 114.16 mph and Taylor's best pass was a 6.09 at 117.23 mph. Proctor raced his way to the final round while the two 4WD trucks faced off in the semi-final with both trucks experiencing problems. Proctor took the final round win with a bye run.
All in all, both spectators and racers had a good time at the first Middle Tennessee Diesel Warz drag race and are looking forward to this year's event. Keep an eye on the track's website for upcoming new of Diesel Warz II. DW
SOURCES
Bean's Diesel Performance
Dept. DW
210 Rollin Coal Lane
Woodbury, TN 37190
615-563-7800
www.bdpshop.com
Middle Tennessee Dragway
Dept. DW
680 Rock Springs Road
Buffalo Valley, TN 38548
931-858-2422
www.mtdragway.com
RLC Motorsports
Dept. DW
826 East 10th Street
Cookville, TN 38501
931-526-5956
SPONSORS
Cedar City Diesel
Diesel Performance Converters
Full Force Diesel
Unlimited Tuning
Show Off Diesel