THE BIGGEST TRUCK ON THE ROCK
As a barrage of Jeeps pull into Moab, Utah, for the annual Easter Jeep Safari event, a small group of rogue full-size trucks and SUVs also descend on the red rocks to enjoy what has become a world-renowned week of four-wheel-drive action. During its 51 years, the Easter Jeep Safari has become a main event and trade show for a lot of the off-road and truck community, bringing in all types of radical vehicles and enthusiasts from all over the world. But a decade ago when the Jeep JK Wrangler came onto the scene in such an attractive daily driver/grocery getter/weekend wheeler/family hauler package, droves of enthusiasts sold off their old 4×4 to grab a JK. Moab became flooded with new Wranglers and the wide variety of vehicles diminished. Seeing what was happening, a couple old magazine editors, John Cappa and Jerrod Jones, decided to put the call out for full-size trucks to come join them in Moab. Thus, the Fullsize Invasion was born.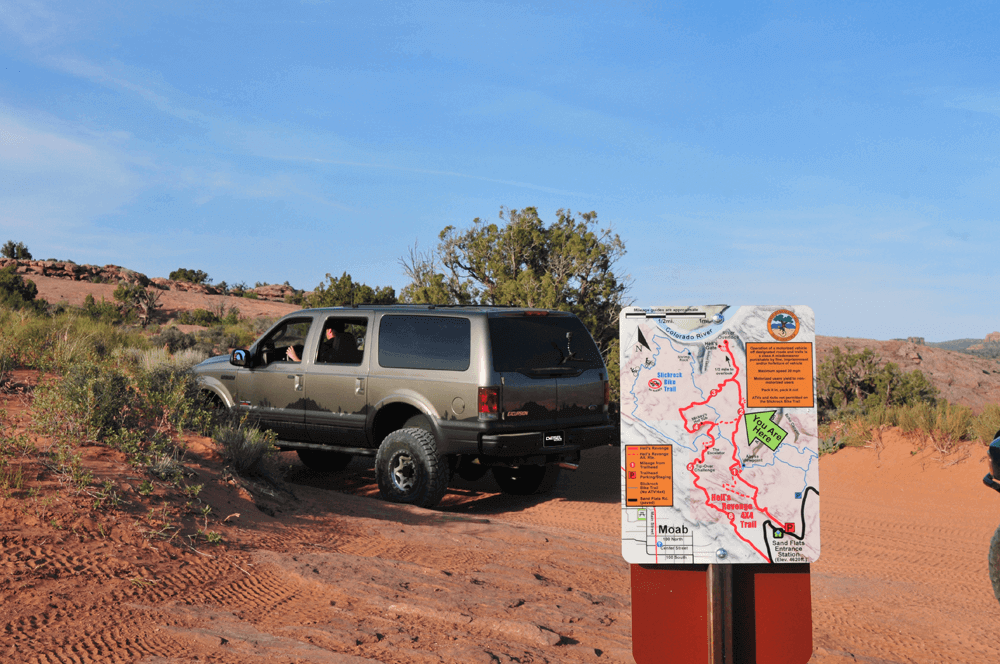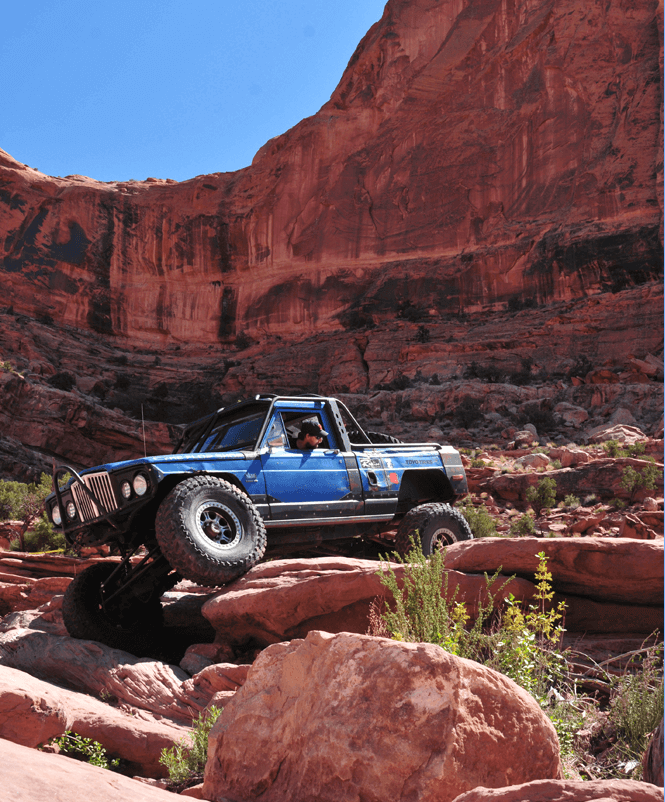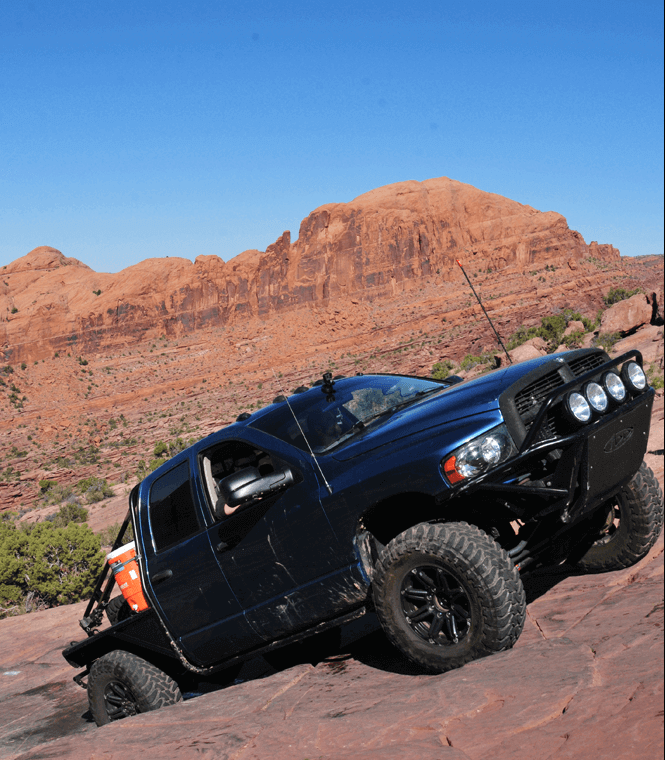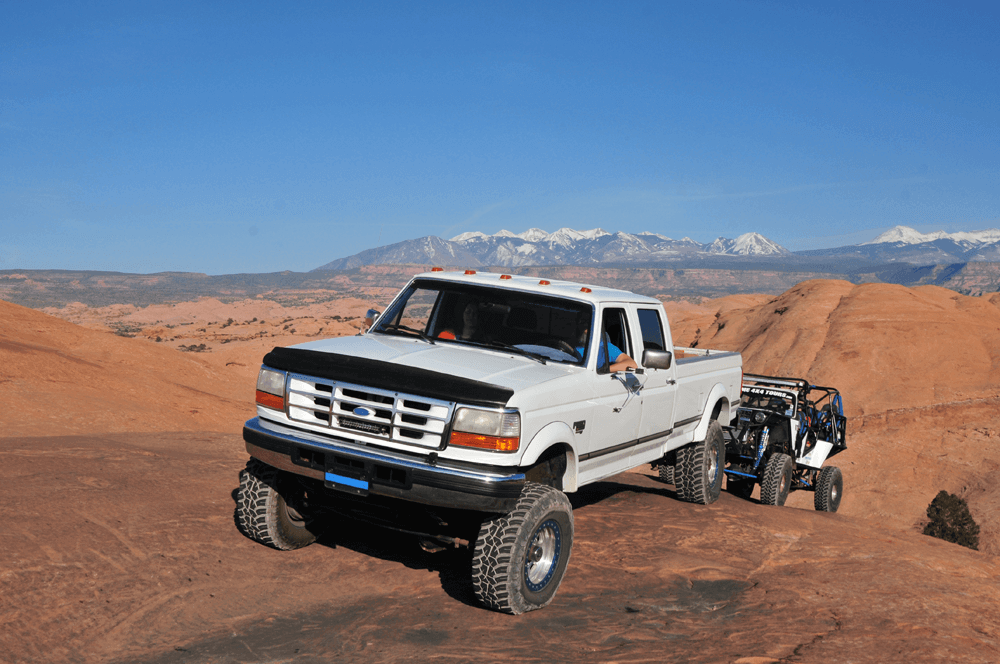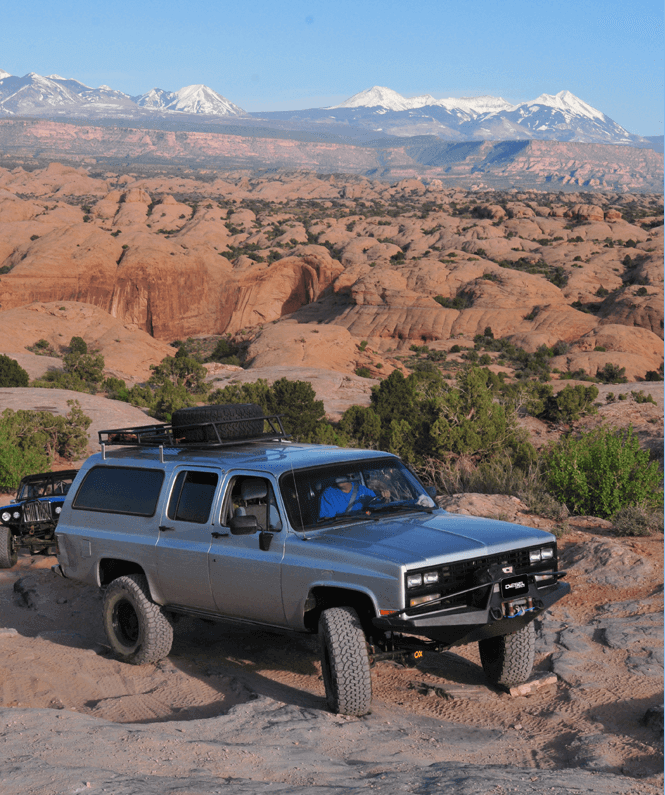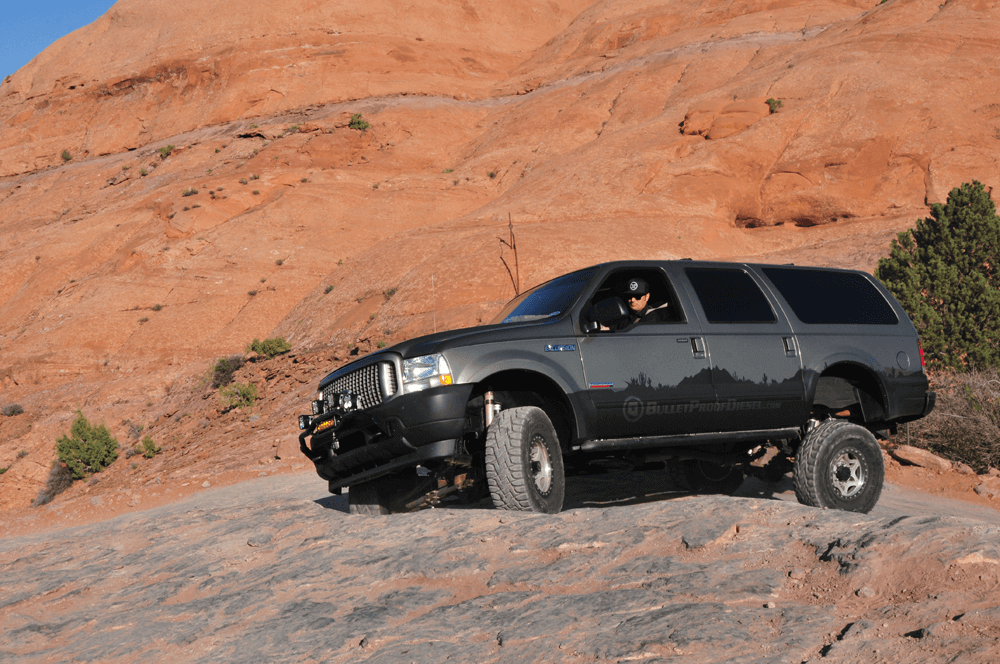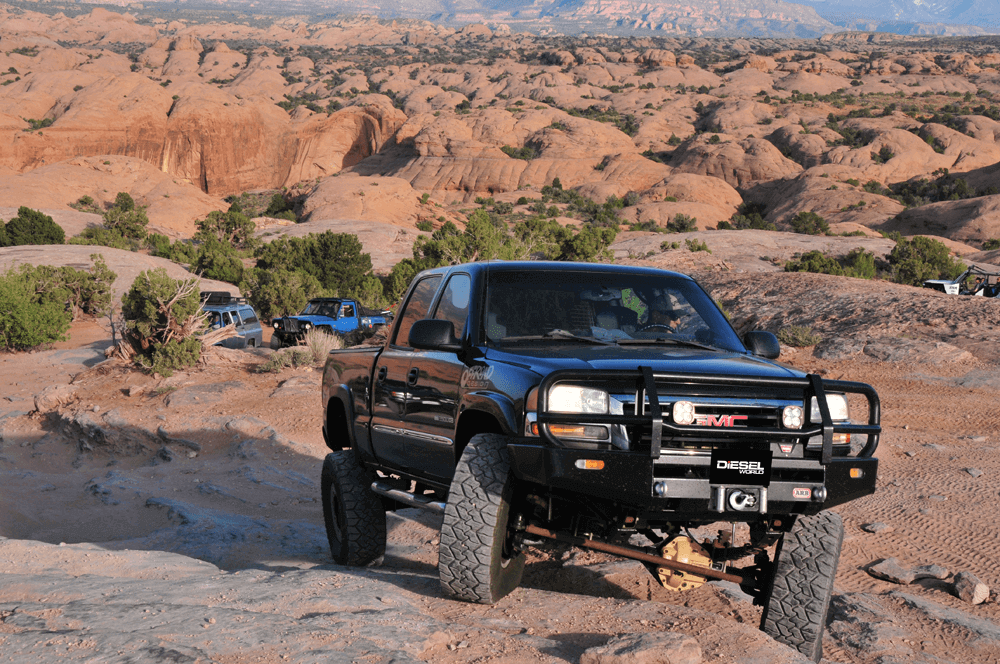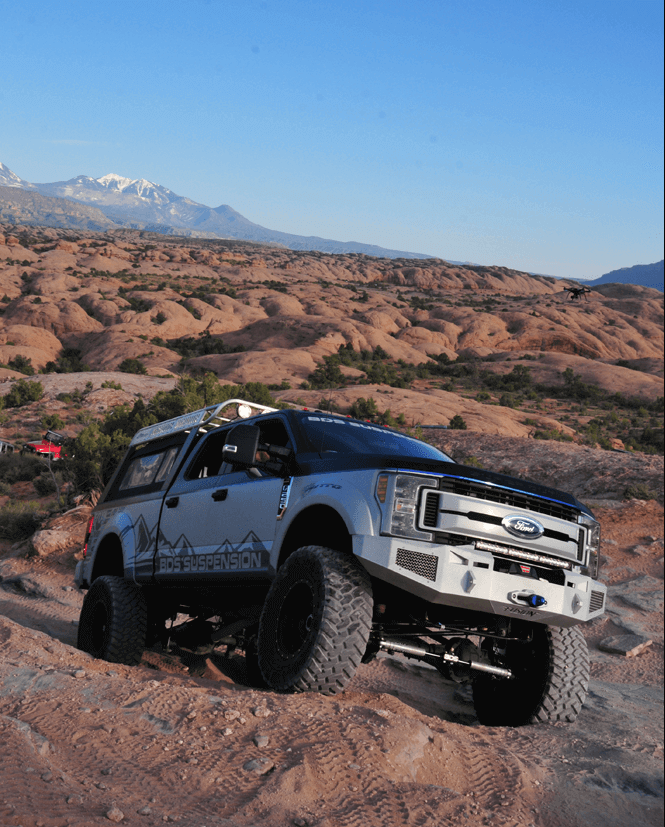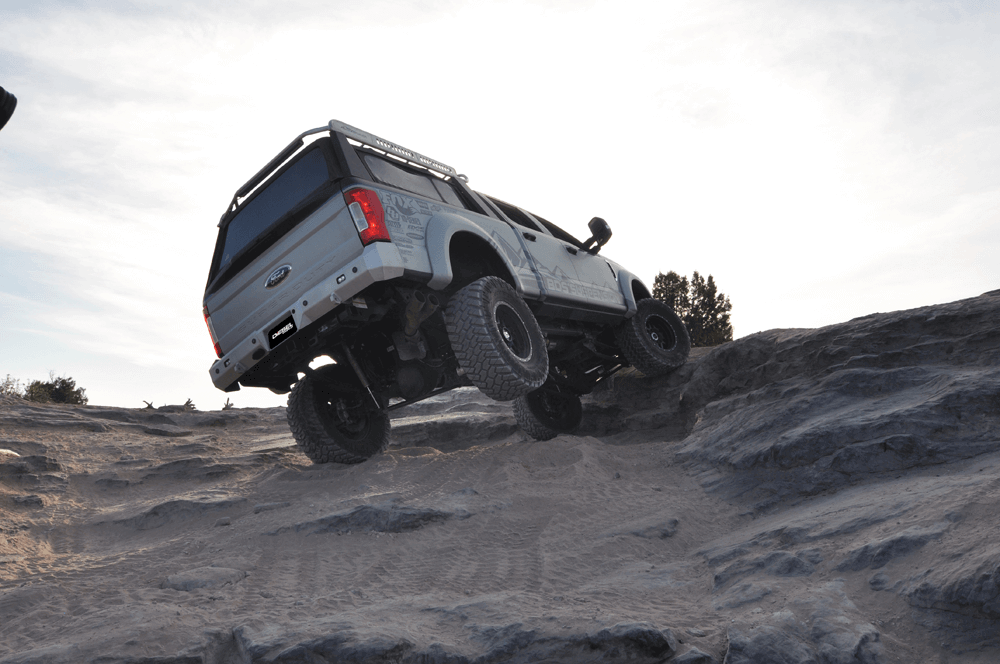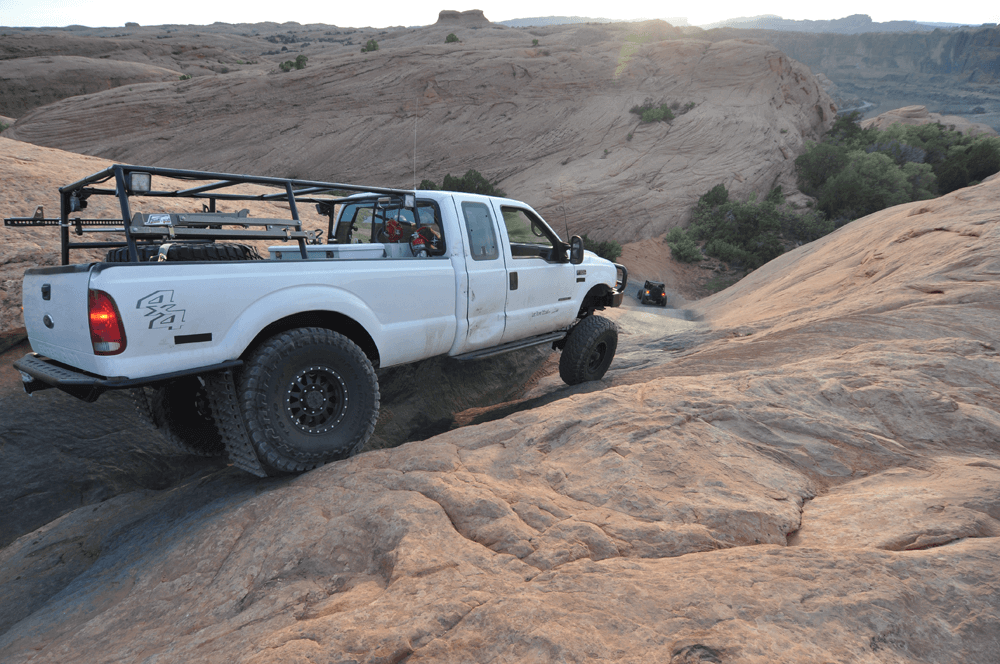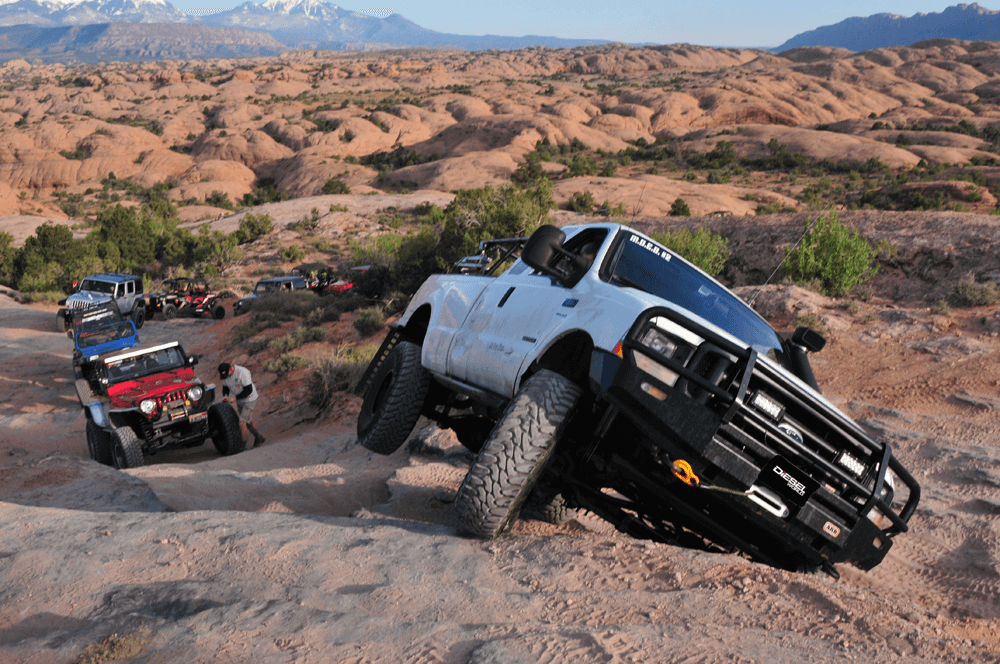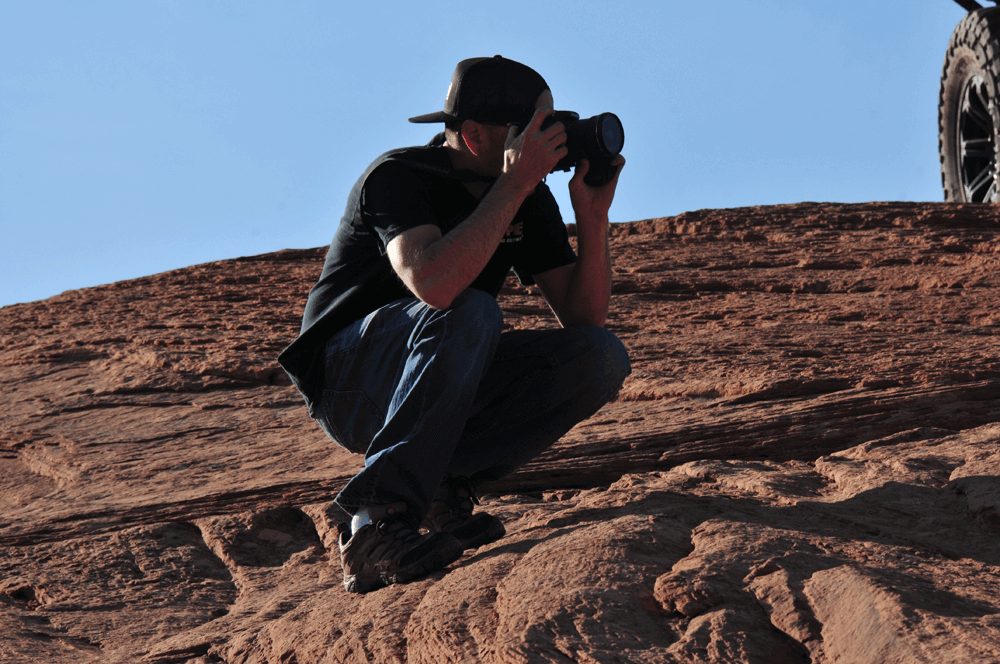 What was a small, unoffi cial protest to the lack of vehicular diversity, the Fullsize Invasion quickly became a hit. It turns out that there are a lot of full-size enthusiasts out there that want to experience the splendors of Moab for the first time. Some have decided to make it an annual trip, rejoining friends every year in an off-road paradise. The Fullsize Invasion group loosely organizes trail runs throughout the week, setting up meeting times, assigning trail leaders, and getting permits for coordinated runs that stay out of the way of the Easter Jeep Safari groups. The difference between this full-size group and the rest of the trail club runs that go on during EJS: Everyone is welcome, and no one has to pay. This wouldn't be possible without a few supportive companies that pitched in to pay for permits, so we need to thank BDS Suspension, Bulletproof Diesel, Daystar Products, and Lost River Off Road for supporting this event.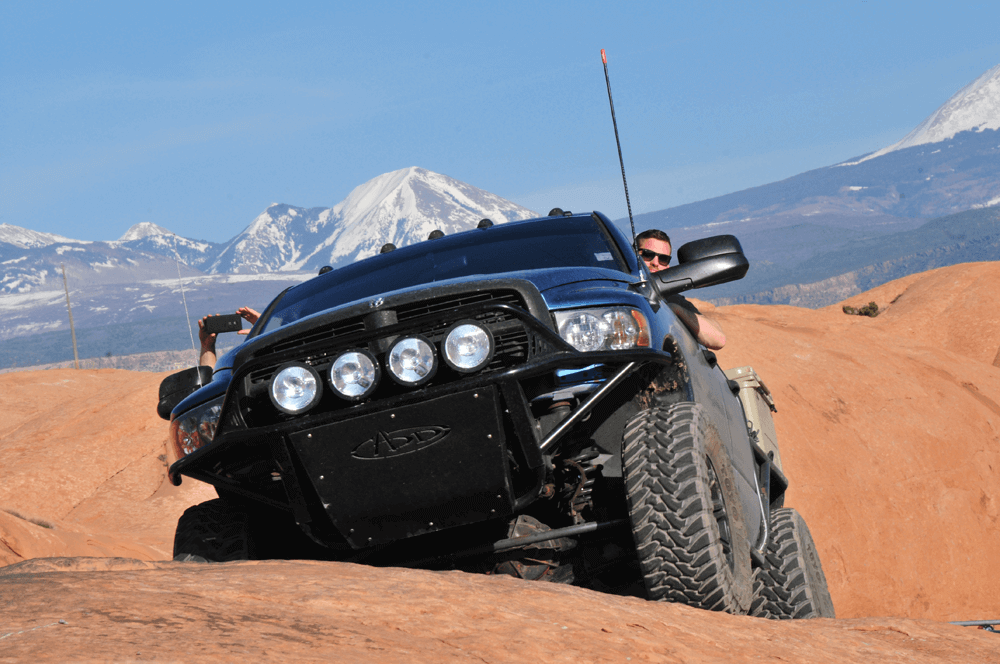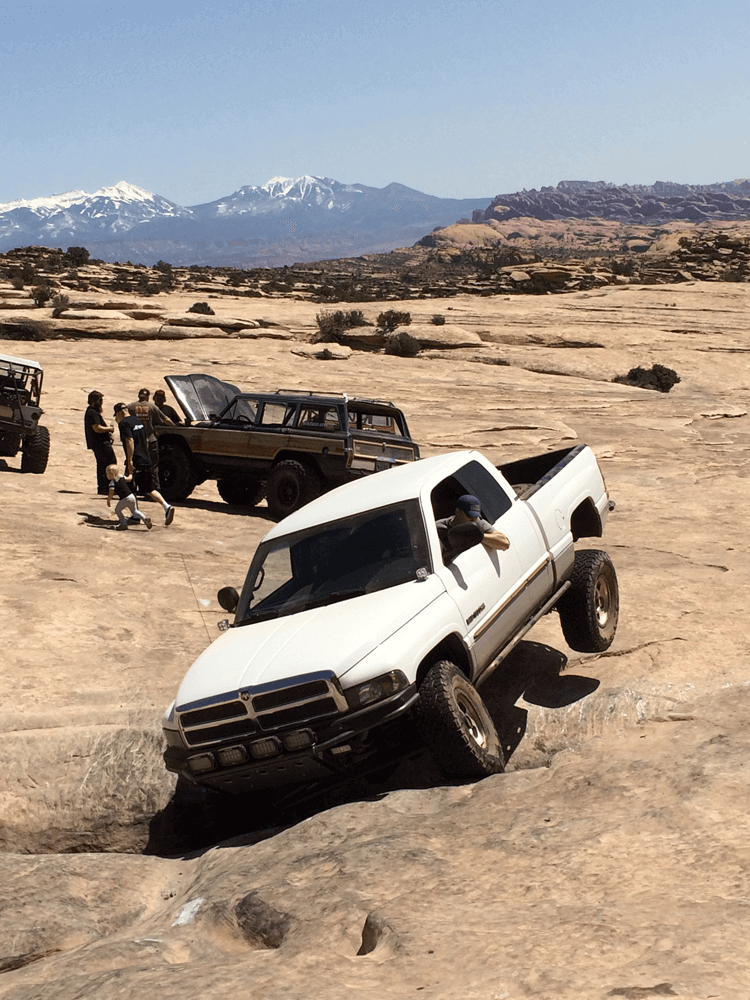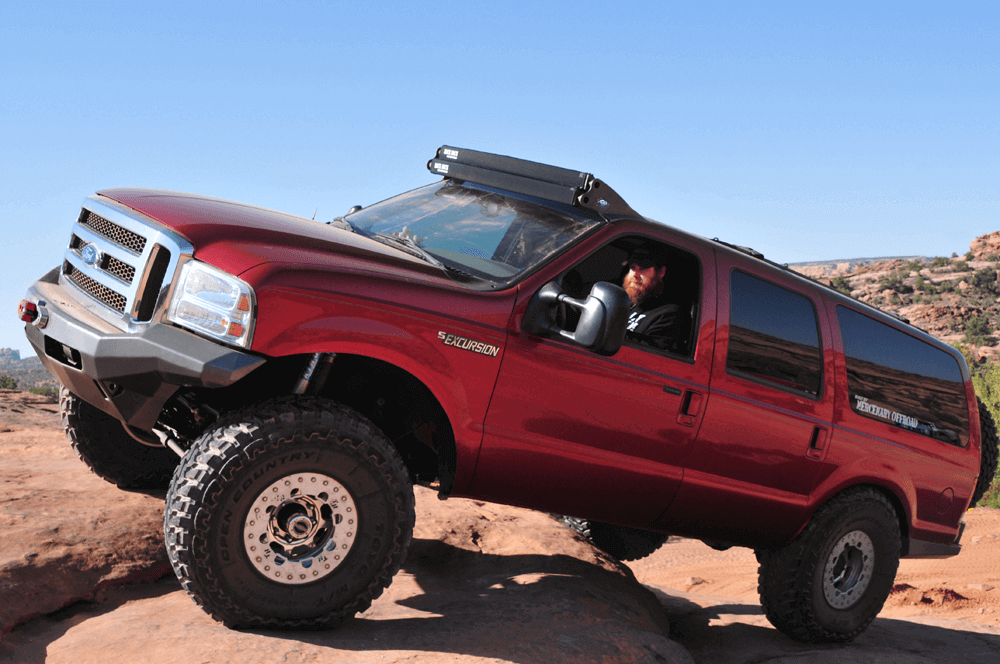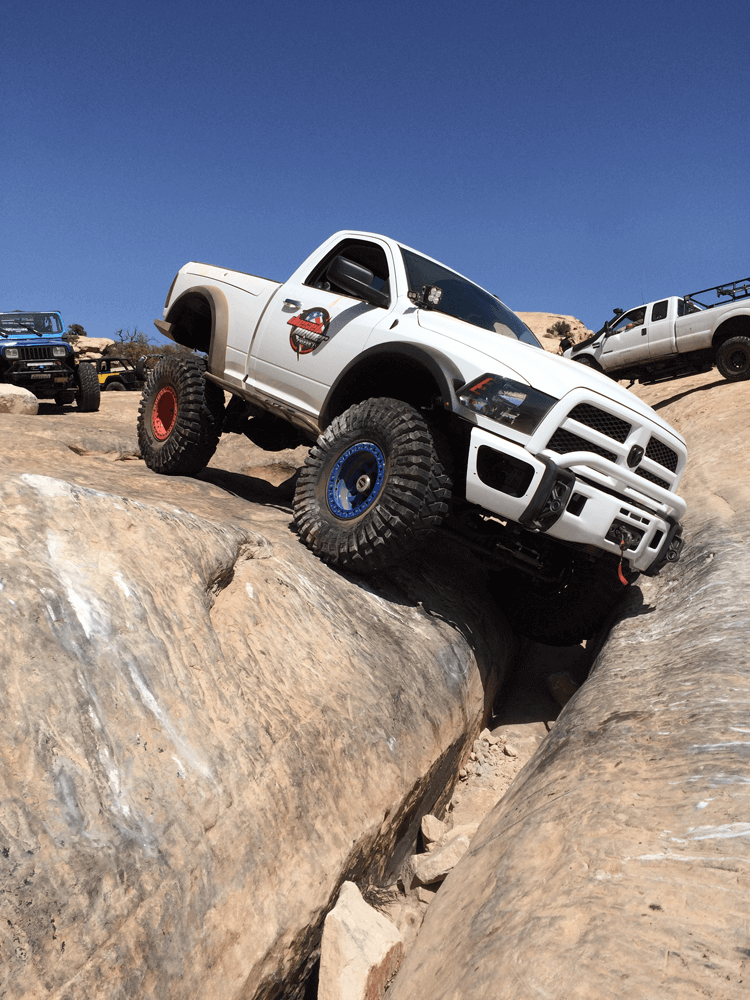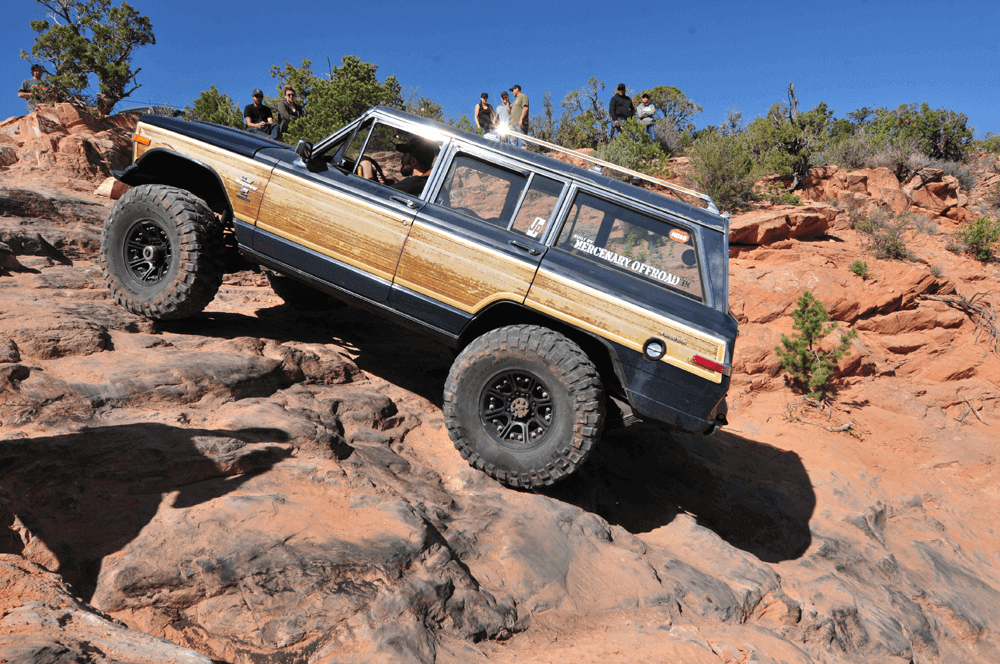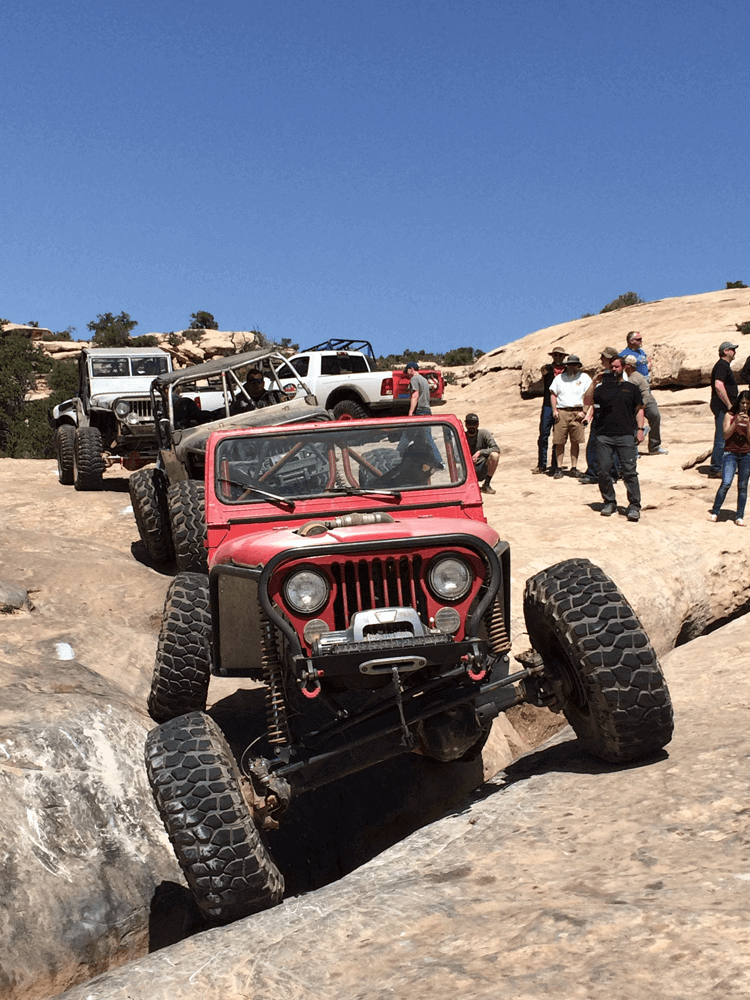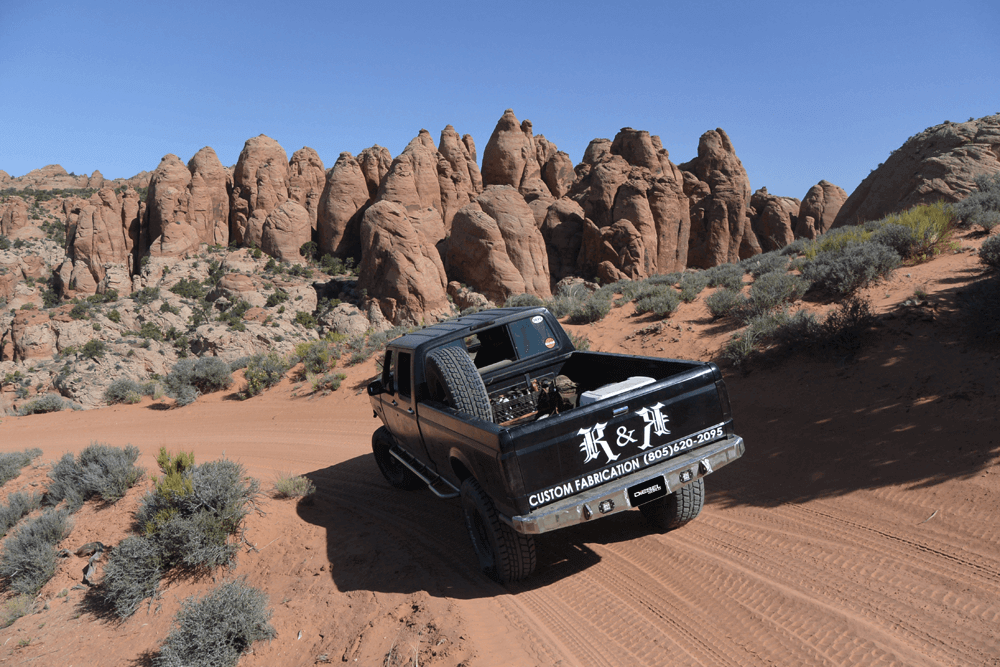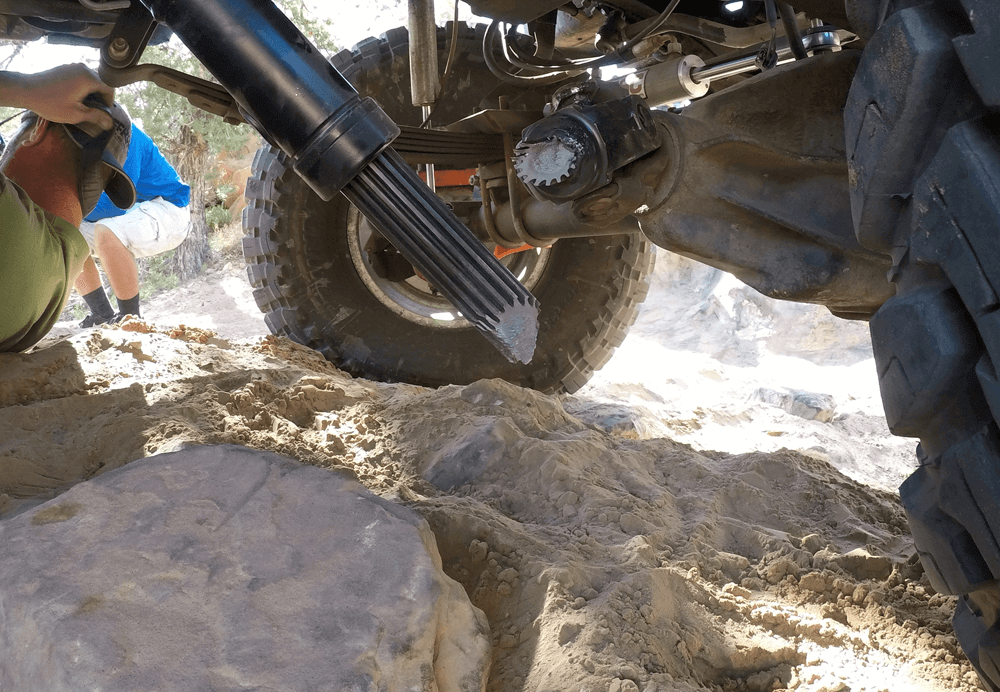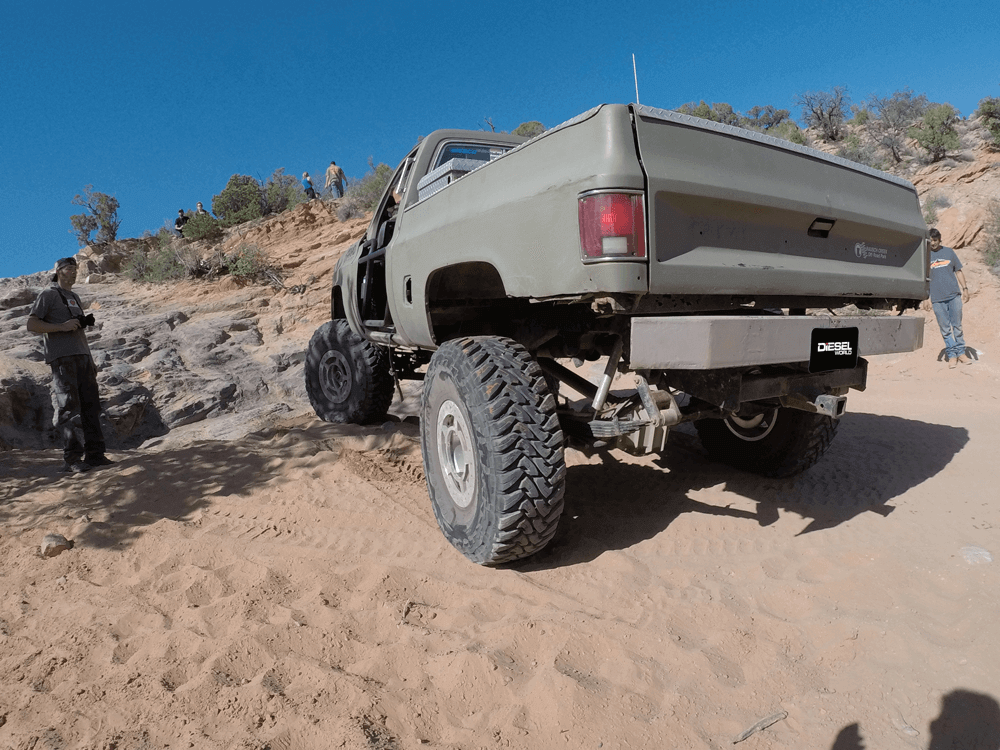 If your truck is set up for some off-road action and you want to experience Moab next year, we'll be rejoining the Fullsize Invasion out in Moab next year, too. Come on out and let's make this Diesel Invasion!! You can find their trail day information on there as well as our social media pages, or you can just show up in Moab next year and try to find them during the Easter Jeep Safari. They'll be the line of forty-something trucks rumbling through town on the way to the trail, and they'll welcome you, no matter what you drive.DW