Second Annual Wagler Diesel Competition Weekend Takes Over Elnora, IN
Once again the small town of Elnora, IN (population of only 652) was invaded by diesel enthusiasts from around the country for the Wagler Diesel Competition. This year's two day affair took place on June 10th and 11th 2016 and featured two days of vendors, Show-N-Shine, dyno competition, live music and of course hard core sled pulling. With more than 3,500 diesel enthusiasts in attendance over the weekend, Elnora's population was more than five-times its average.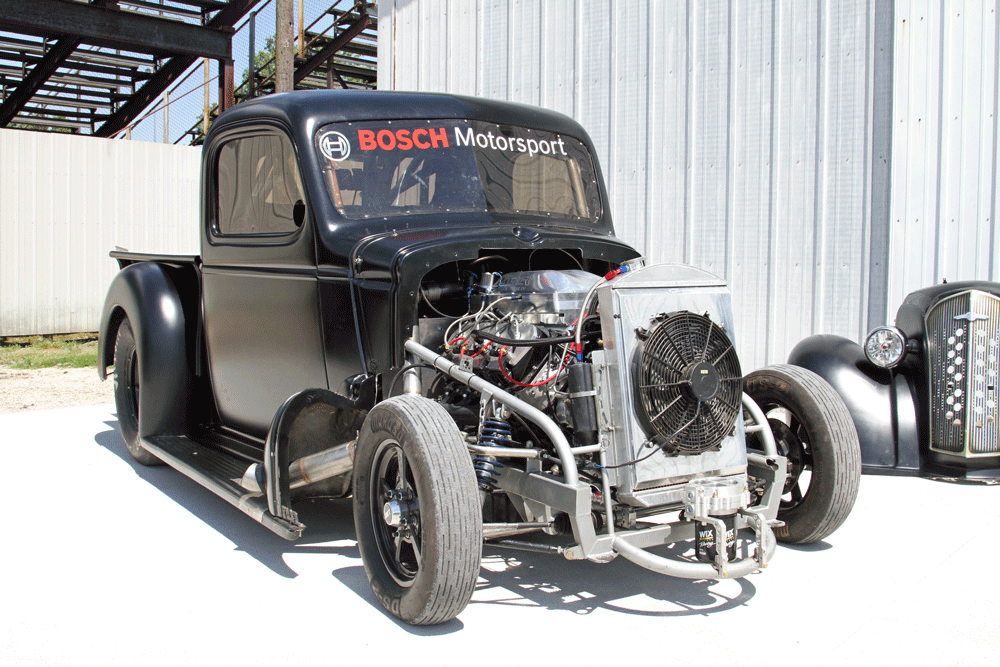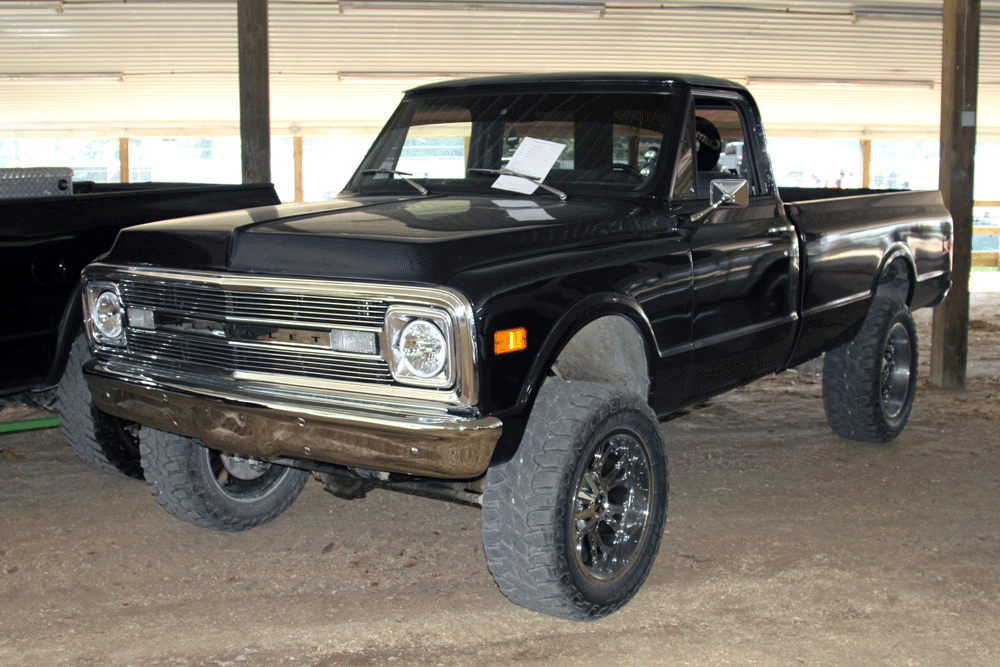 During the day fans were able to brave the heat and take in the vendor booth's talking directly with manufacturers and representatives to learn how they can improve their own trucks. Additionally they were able to check out the wide variety of Show-N-Shine trucks or even enter their own. Awards were up for grabs for Best Dodge, Ford and GM as well as Best Overall for each day. If that wasn't enough there was also action on the Dan's Diesel Performance mobile chassis dyno including the $5,000 Wagler Dyno Challenge with three of the most powerful trucks in the country going head to head versus each other as well as the rollers. As you can tell by the photos for two of the three competitors the dyno won the battle while Shawn Baca won the war and took home the $5,000 prize as well as bragging rights.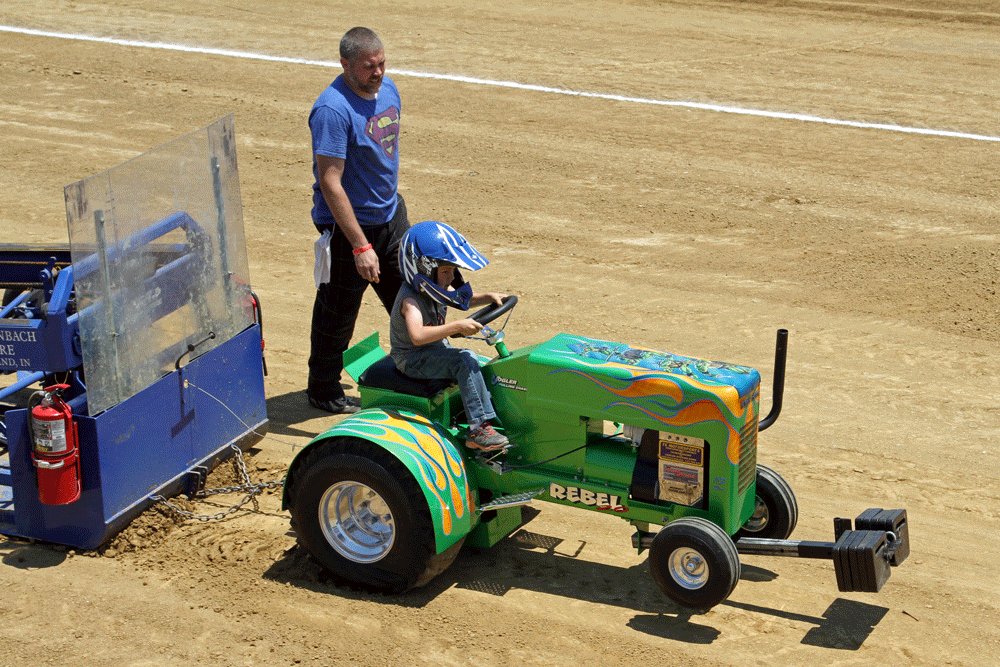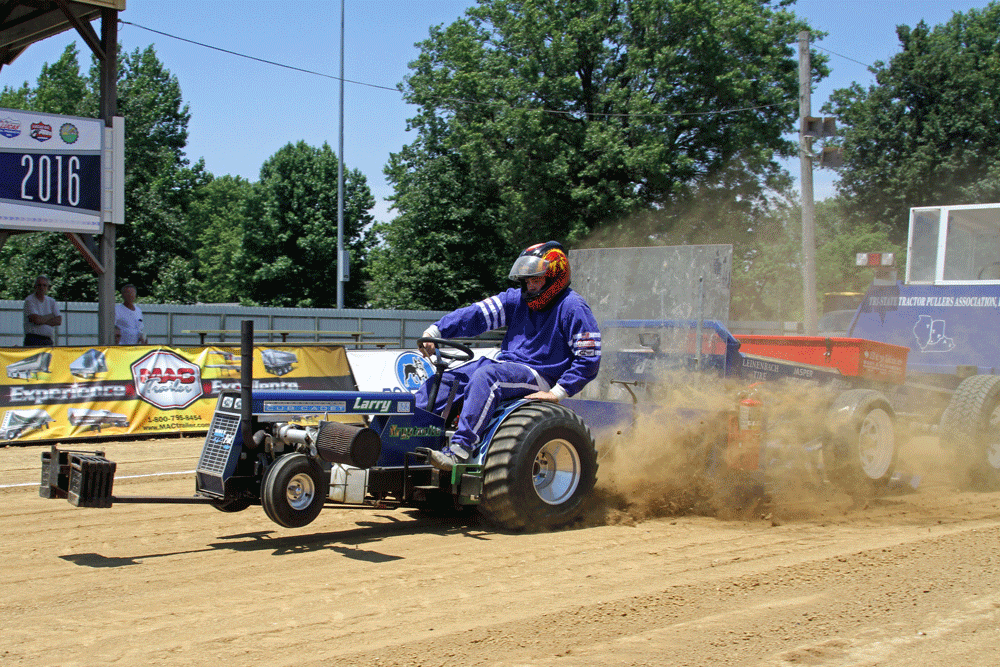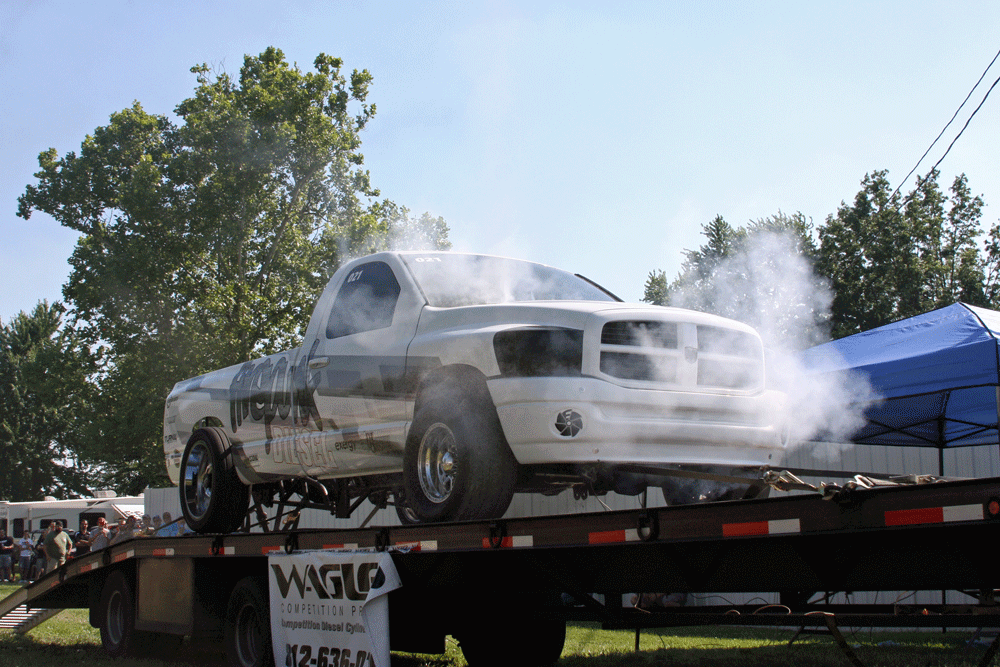 Saturday afternoon spectators could take in some smaller scale pulling action when the Tristate Tractor Pulling Association took over the track with eight classes of garden tractors. Pullers of all ages seemed to have a blast attacking the sled with their modified garden tractors.
When the dust settled on the weekend two trucks dominated the event, C.W. Cartmell in the Limited Pro Stock class and Matt Penn in the Pro Stock class taking wins both Friday and Saturday. The weekend of diesel goodness was enjoyed by all in attendance and the Wagler crew is already making plans for next year's event, check out the photos over the next few pages to see what you missed. If you enjoy diesel performance and competition we're sure this is an event you'll love check out WaglerCompetition.com for the latest on the 2017 event and make plans to be there. We'll see you there, just be sure to tell them that your friends at Diesel World sent you. DW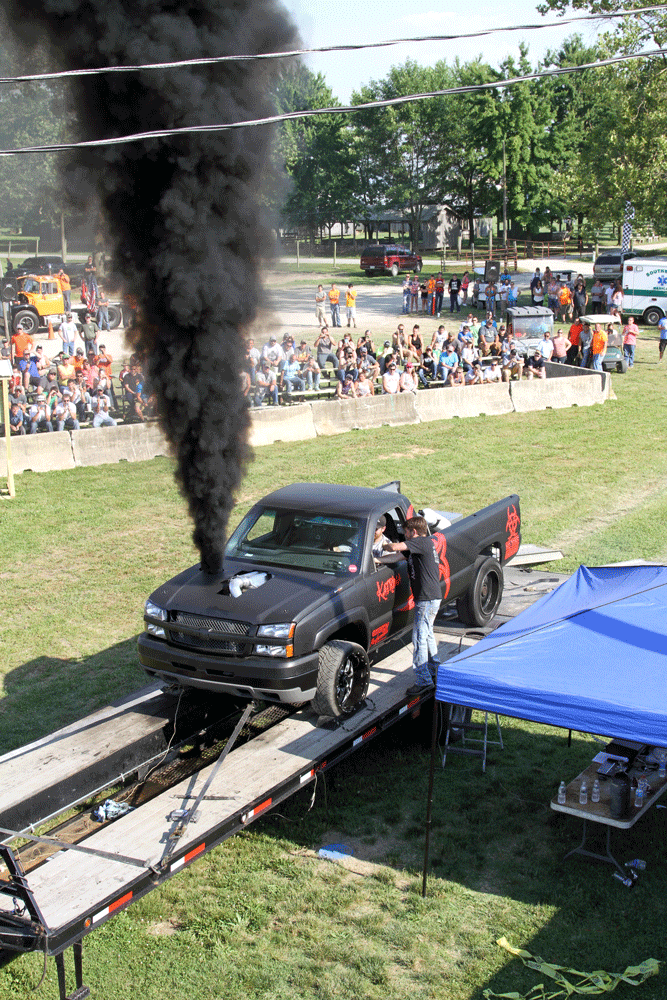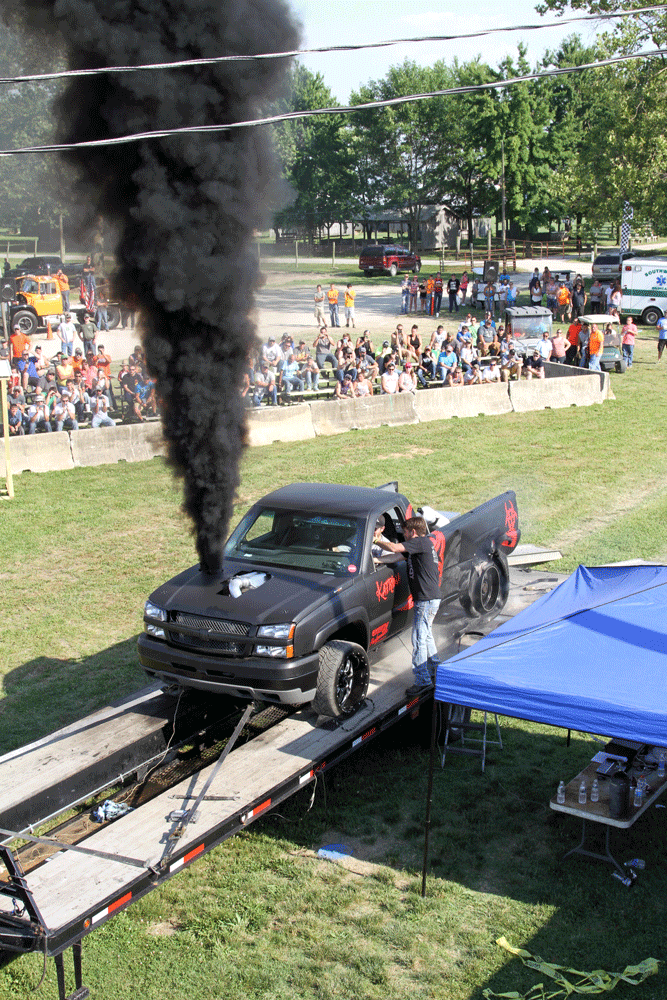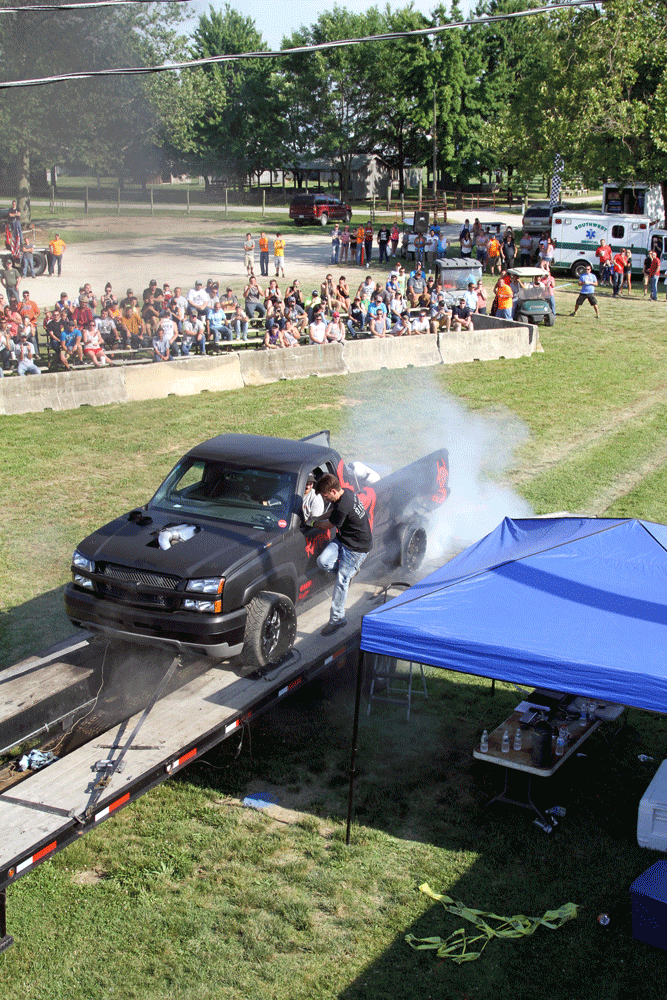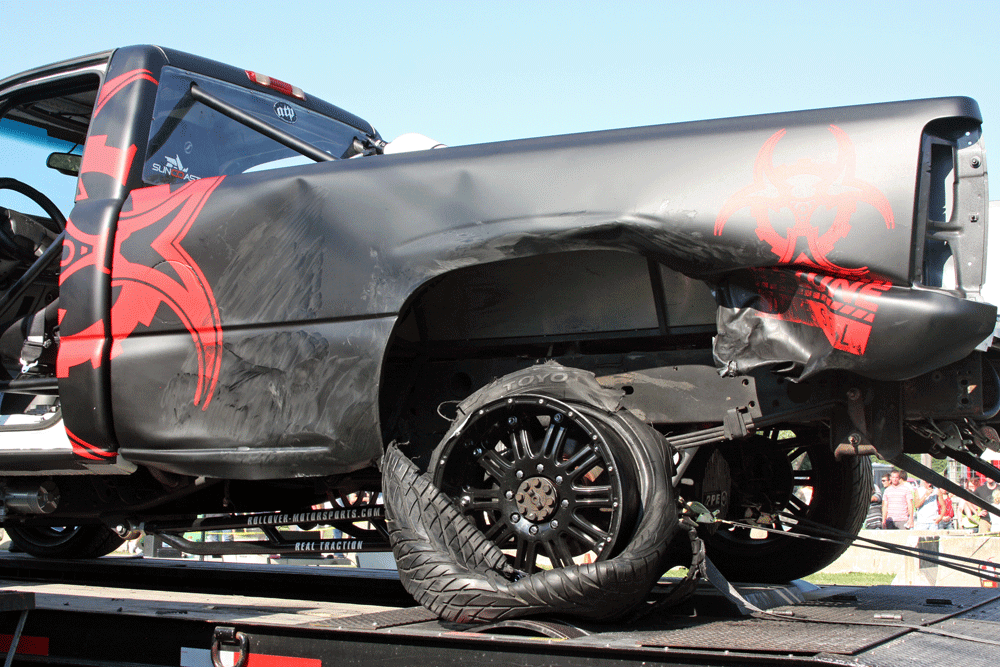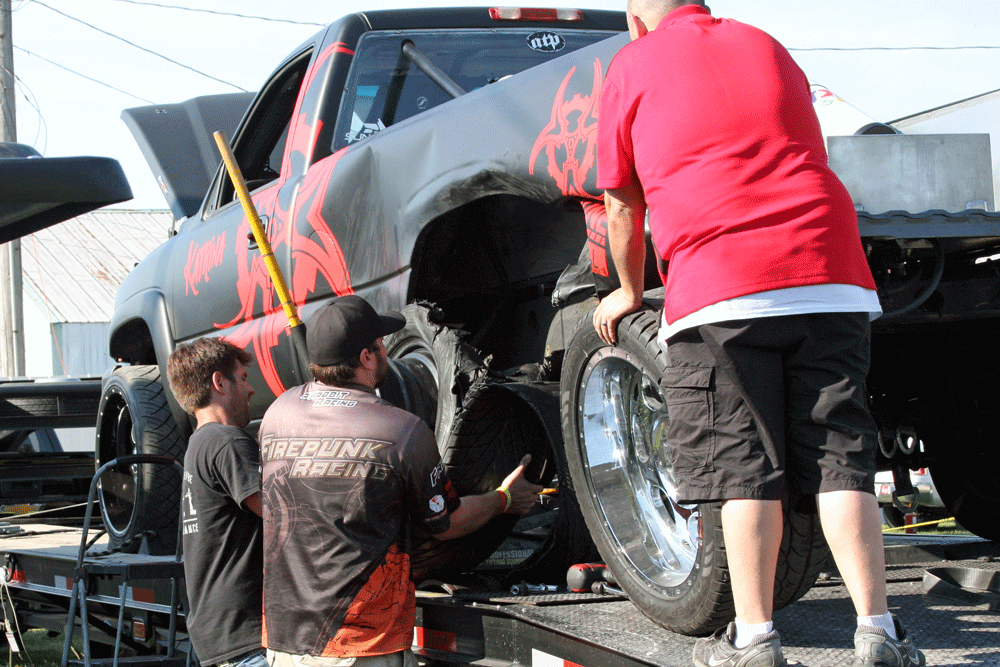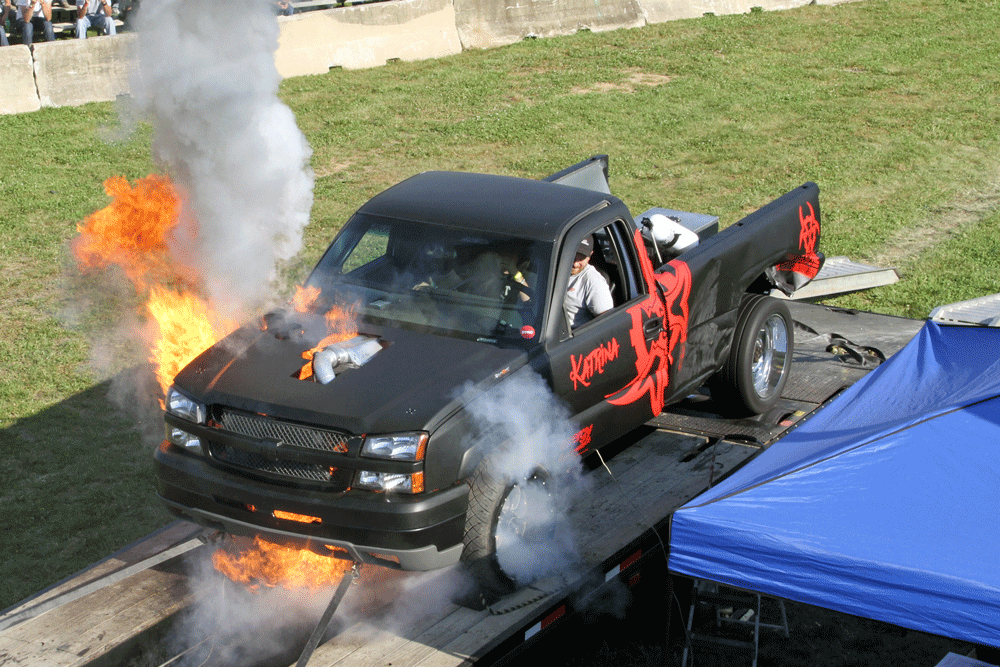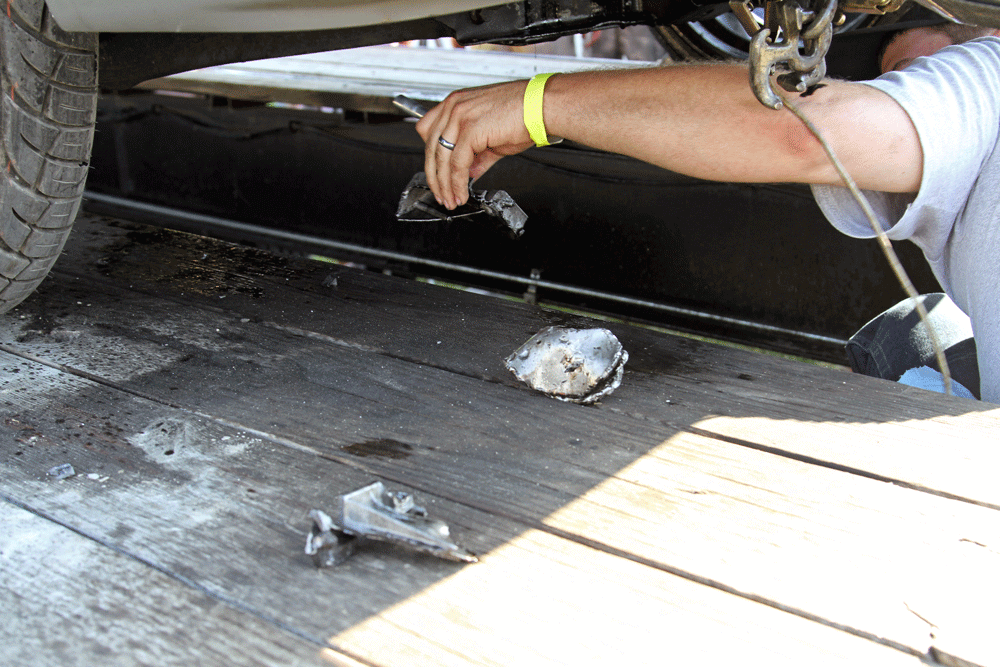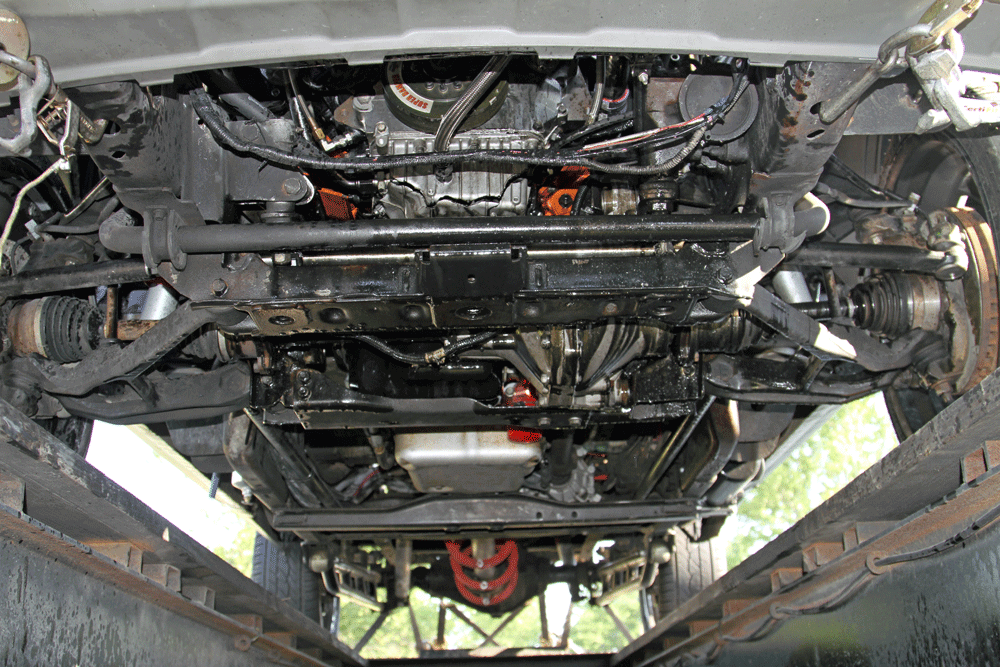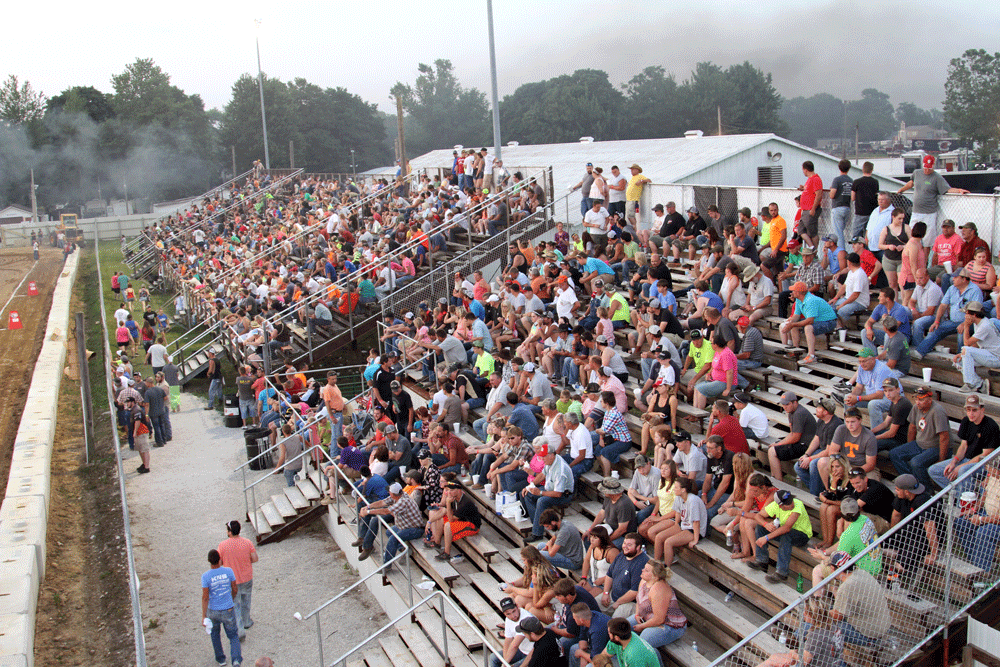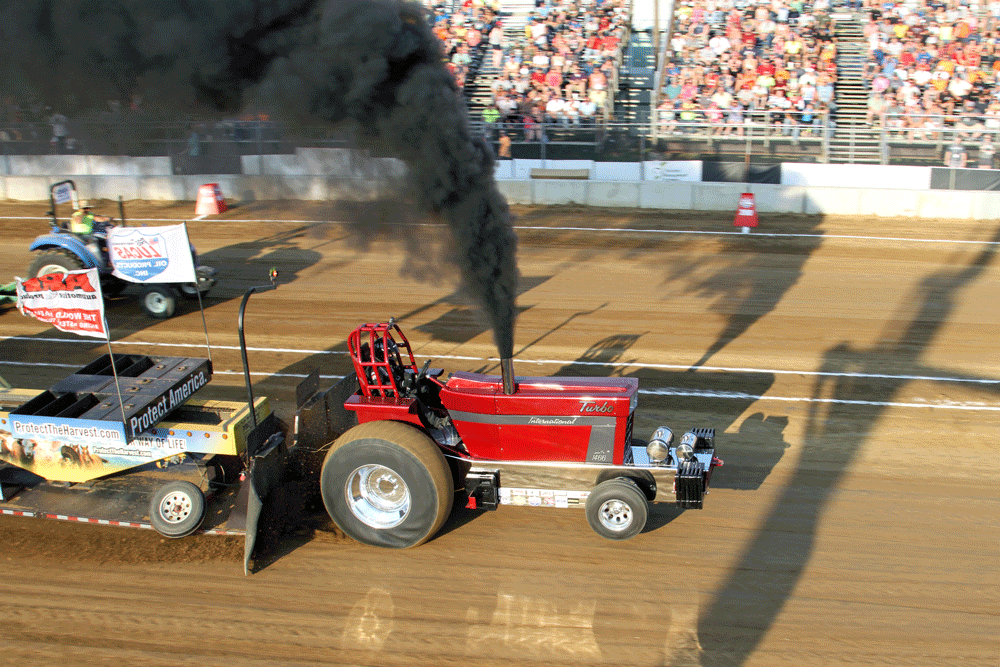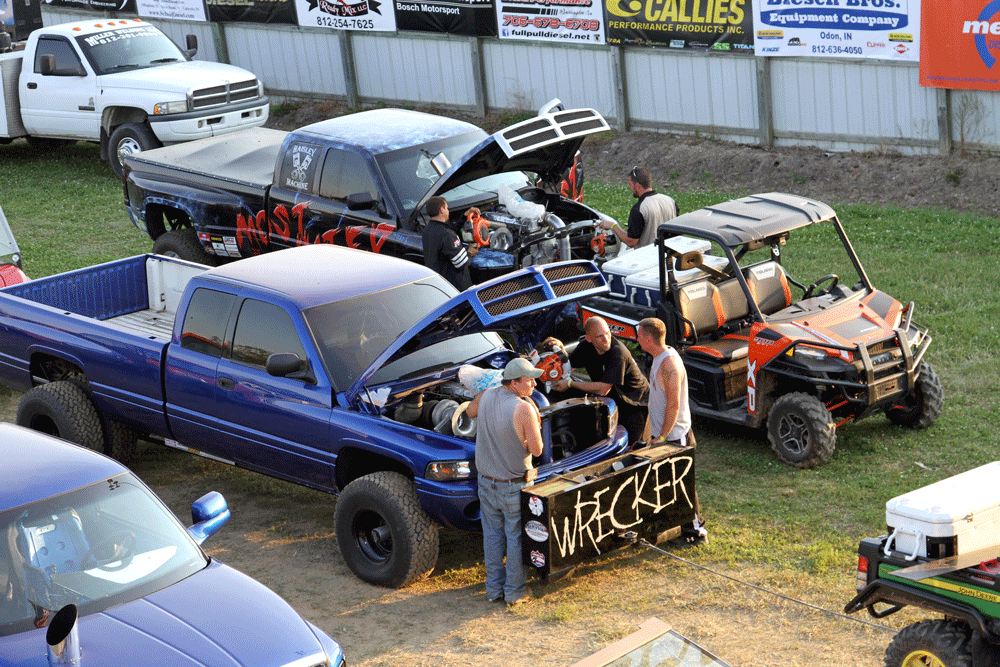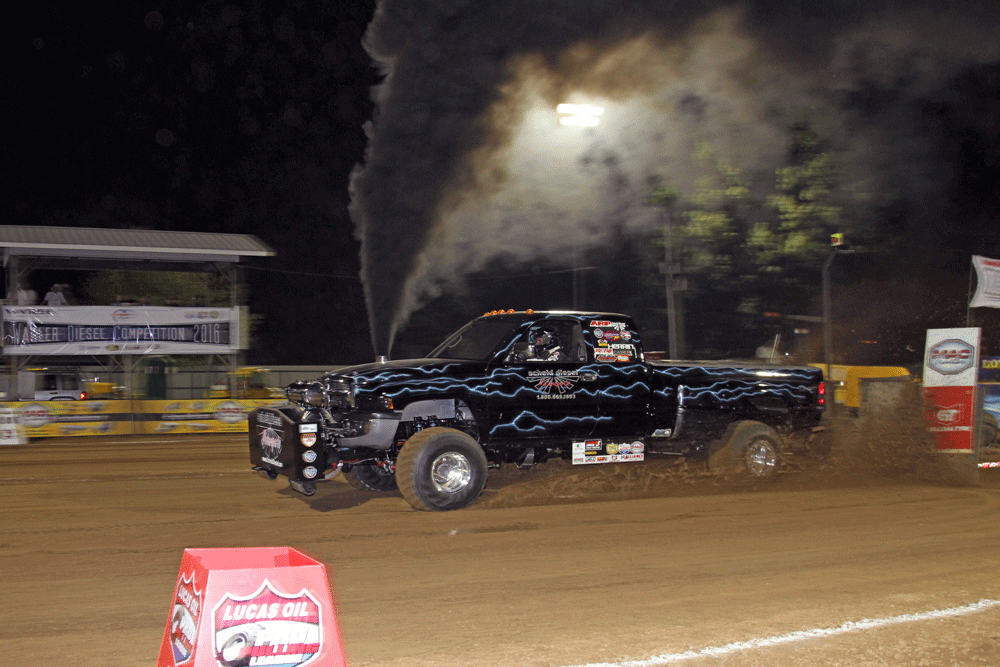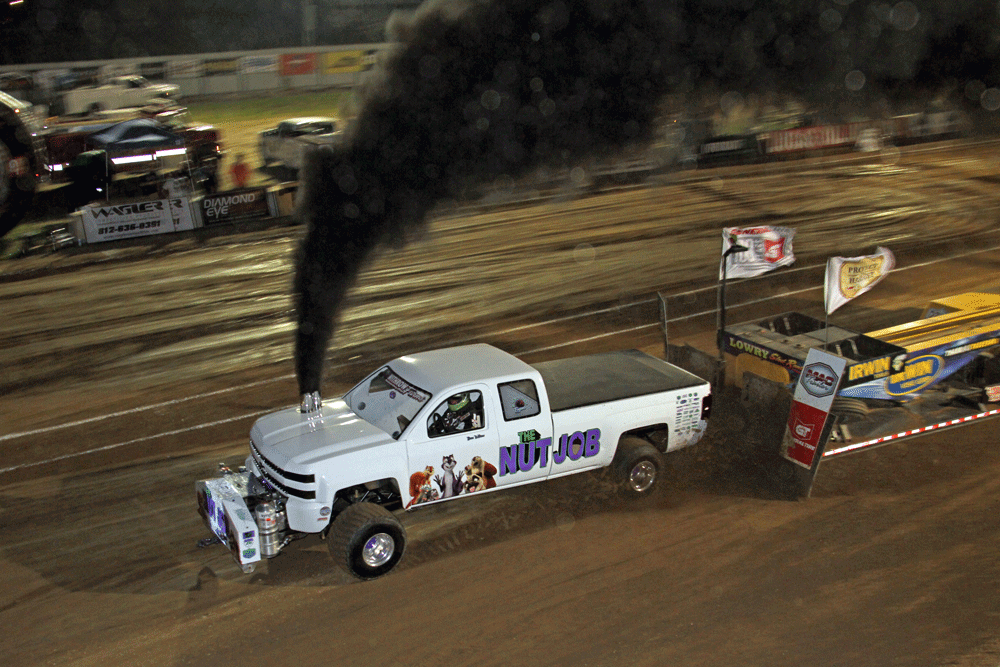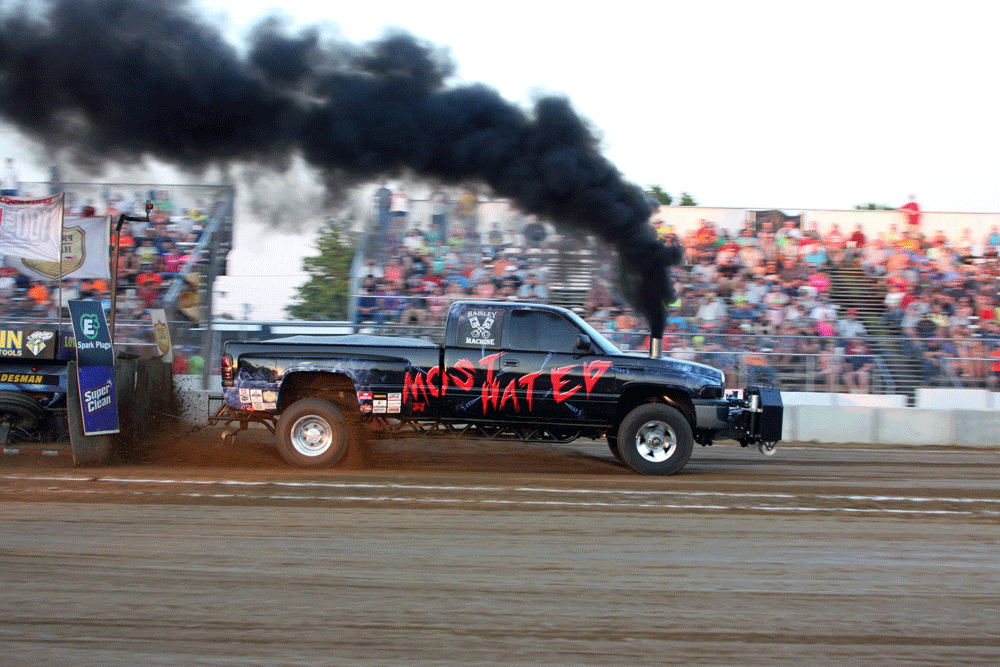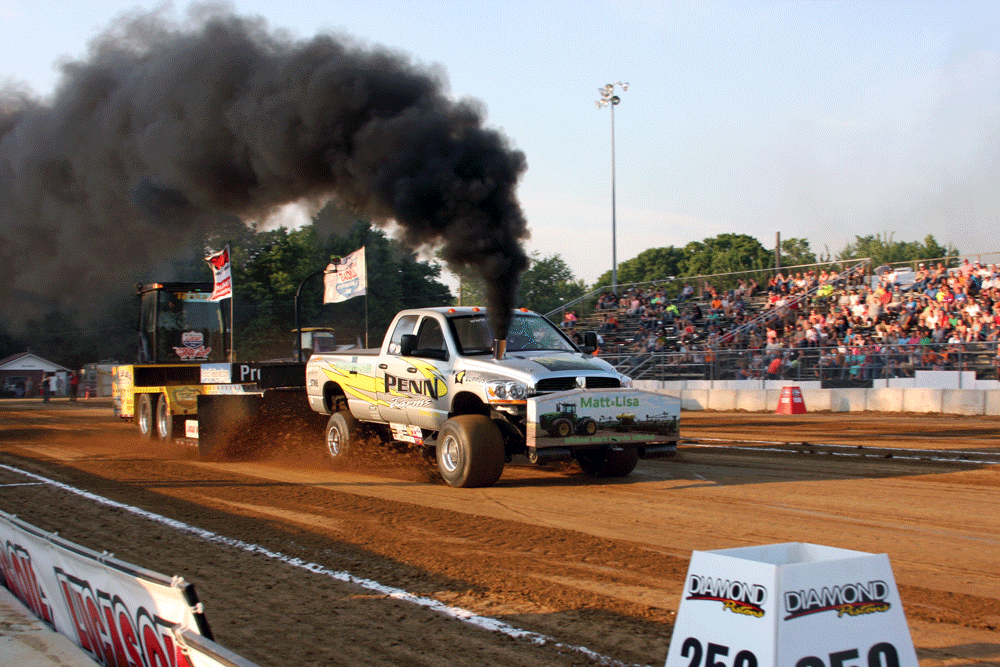 SLED PULL WINNERS
Super Stock Diesel Trucks Friday 6.10.16

Place
Vehicle
Driver Name
City, State
Brand
Distance
1
Scheid Diesel
Brad Ingram
Faring, IL
Dodge
329.48

Pro Stock Diesel Trucks Friday 6.10.16

Place
Vehicle
Driver Name
City, State
Brand
Distance
1
Penn Farms
Matt Penn
Edina, MO
Dodge
334.25

Limited Pro Stock Diesel Trucks Friday 6.10.16

Place
Vehicle
Driver Name
City, State
Brand
Distance
1
Most Hated
C.W. Cartmell
Chalmears, IN
Dodge
332.17

Super Stock Diesel Trucks Saturday 6.11.16

Place
Vehicle
Driver Name
City, State
Brand
Distance
1
Oversize Load
Brad Deeter
Burgettstown, PA
Dodge
340.47

Pro Stock Diesel Trucks Saturday 6.11.16

Place
Vehicle
Driver Name
City, State
Brand
Distance
1
Penn Farms
Matt Penn
Edina, MO
Dodge
338.06

Limited Pro Stock Diesel Trucks Saturday 6.11.16

Place
Vehicle
Driver Name
City, State
Brand
Distance/Pull Off
1
Most Hated
C.W. Cartmell
Chalmears, IN
Dodge
322.82/321.11
$5,000 WAGLER DYNO CHALLENGE RESULTS
| | | | | | | | |
| --- | --- | --- | --- | --- | --- | --- | --- |
| Place | Name | City, State | Year | Make | Model | HP | TQ |
| 1 | Shawn Baca | Salt Lake City, UT | 2006 | Dodge | 2500 | 2259.6 | 2567.8 |
| 2 | Dmitri Millard | Highland, UT | 2003 | Chevrolet | 2500 | 1767.7 | 2299.9 |
| 3 | Lavon Miller | Plain City, OH | 2006 | Dodge | 2500 | 1766.1 | 2820.8 |
TOP 10 DYNO RESULTS
| | | | | | | | |
| --- | --- | --- | --- | --- | --- | --- | --- |
| Place | Name | City, State | Year | Make | Model | HP | TQ |
| 1 | Michael Cervi | Romeo, MI | 2004 | GMC | 2500 | 1283.1 | 1740.1 |
| 2 | T.J Saunders | Springville, IN | 2003 | Dodge | 3500 | 894.4 | 1551.9 |
| 3 | Ryan Burris | Montgomery, IN | 2006 | Chevy | 2500 HD | 667.1 | 1133.3 |
| 4 | Jess McDaniel | Terre Haute, IN | 2012 | Dodge | 2500 | 637.6 | 1224.2 |
| 5 | Jeff Parsons | Montgomery, IN | 2010 | Ford | F250 | 613.6 | 1220.6 |
| 6 | Jacob Durcholz | Jasper, IN | 1994 | Dodge | 3500 | 582.9 | 1274.1 |
| 7 | Brent Jones | Wheatland, IN | 2012 | Ford | F250 | 575.1 | 1063.8 |
| 8 | Nathan Jones | Wheatland, IN | 2015 | Ford | F350 | 568.1 | 1121.4 |
| 9 | Coltin Simkins | Medora, IN | 2000 | Dodge | 2500 | 526.2 | 990.2 |
| 10 | Adam Crouse | Shoals, IN | 2006 | Dodge | 2500 | 485.9 | 1093.3 |
Sources:
Dan's Diesel Performance Mobile Dyno
815.245.8548
DansDieselPerformance.com
Daviess County Fairgrounds
812.636.7611
Lowry Sled Rental
219.984.5333
LowrySledRental.com
Lucas Oil Pro Pulling League
ProPulling.com
Meyer Distributing
MeyerDistributing.com
Wagler Competition Products
812.636.0391
WaglerCompetition.com
Sponsors:
S&S Diesel Motorsports
Full Pull Diesel Performance
Callies Performance Products
Scheid Diesel Service
Ackerman Oil
BD Diesel Performance
Fleece Performance Engineering
HSP Diesel
Jolliff Diesel Service
Nutrient Management Partners
Trend Performance/Diamond Pistons
White River Co-Op
Wiesco Pistons