Hypermax Engineering's incredible 3,000-hp Dragster
Diesels are known for making some serious horsepower and torque, but if you want to skip past all that and go straight to ridiculous there's the Hypermax dragster. By the numbers alone it's an astounding vehicle. Six-second quarter-mile times and 3,000 horsepower from a 540 cid (8.8L) DT466-based engine. Engine speed is also wild, at a maximum redline of 6,000 rpm. Even the weight of the digger is massive at 3,600 pounds.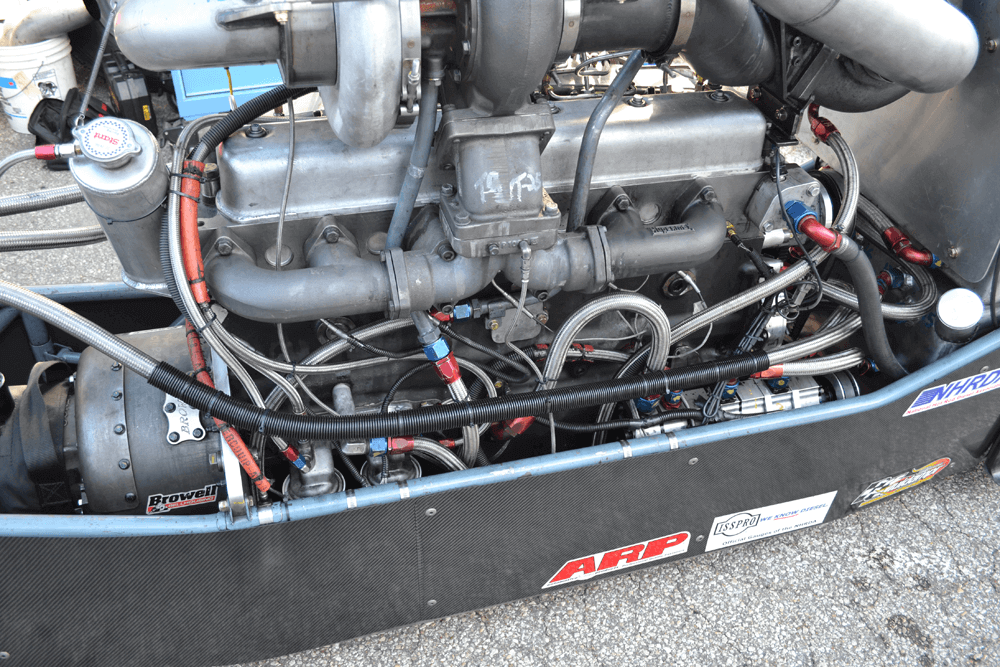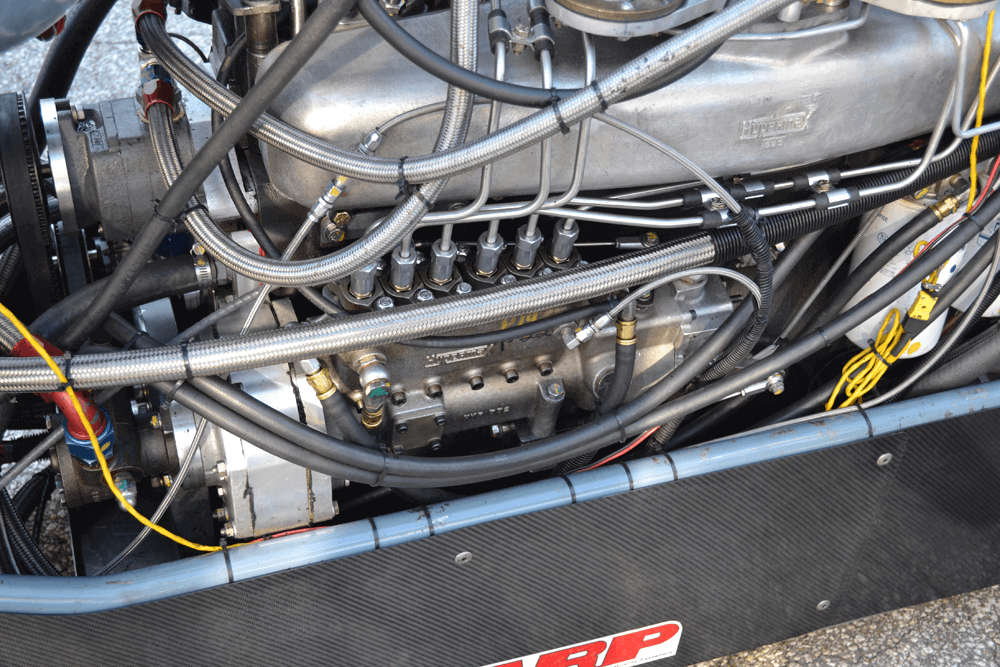 Pulling Roots
Based out of Gilberts, llinois, Hypermax Engineering is a company that's known throughout the industry for making sled-pulling parts for both tractors and pickups. Occasionally they venture out of their comfort zone, like in '06, when they built a 215mph, 6.0L-powered Ford Ranger. Even more ambitious was their dragster project, which has been in the works for a number of years. The idea was to take a proven tractor pulling platform and show the world what it could do on the drag strip.
A Pound-Foot Per Pound
Before the team could go racing, however, they needed a chassis that would be up to the monumental task of handling 3,500 lb-ft of torque. For that task they turned to Spitzer Race cars, which built a chassis that would be up to the task. The rest of the driveline is equally stout, with a three-speed Lenco transmission backed up by a four-disc Molinari clutch. The rear end is your standard Top Alcohol piece from Strange Engineering with a "top secret" gear ratio.
But the real conversation piece is the engine, which is a bored-and-stroked, International DT466-based, 2,000-pound monster. The 8.8L engine is all Hypermax from the ground up, including the block, crank, rods and pistons, which are Hypermax's own design. Boost is an insane 250 psi thanks to triple turbochargers that are "more than 4 inches" on the intake side and "more than 5 inches" on the turbine side. The fuel system has comparably stout numbers, as a 15mm inline pump of Hypermax's own design sends fuel to mammoth mechanical injectors.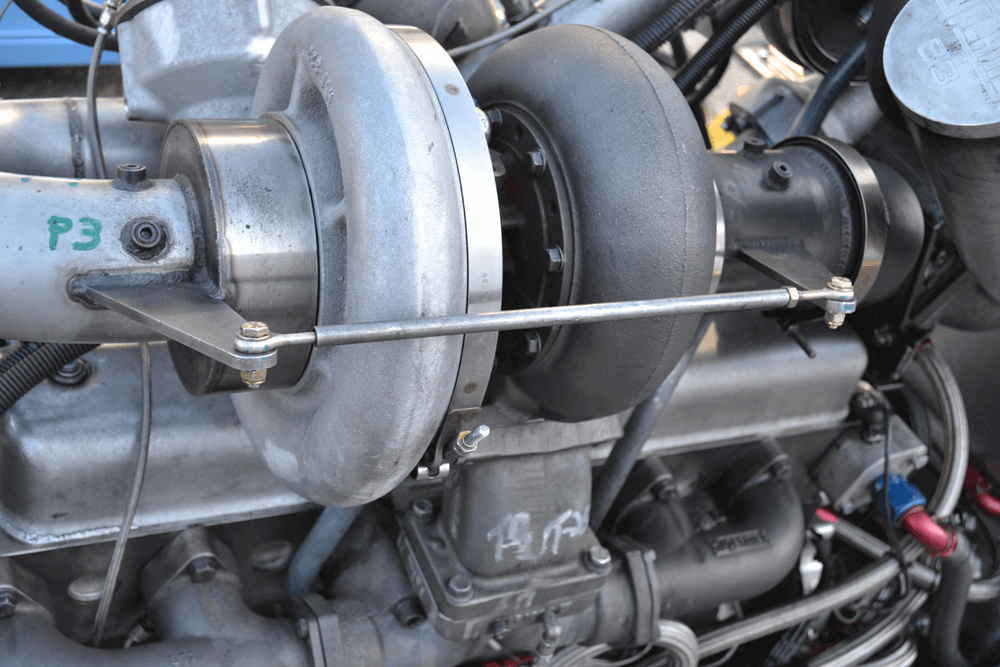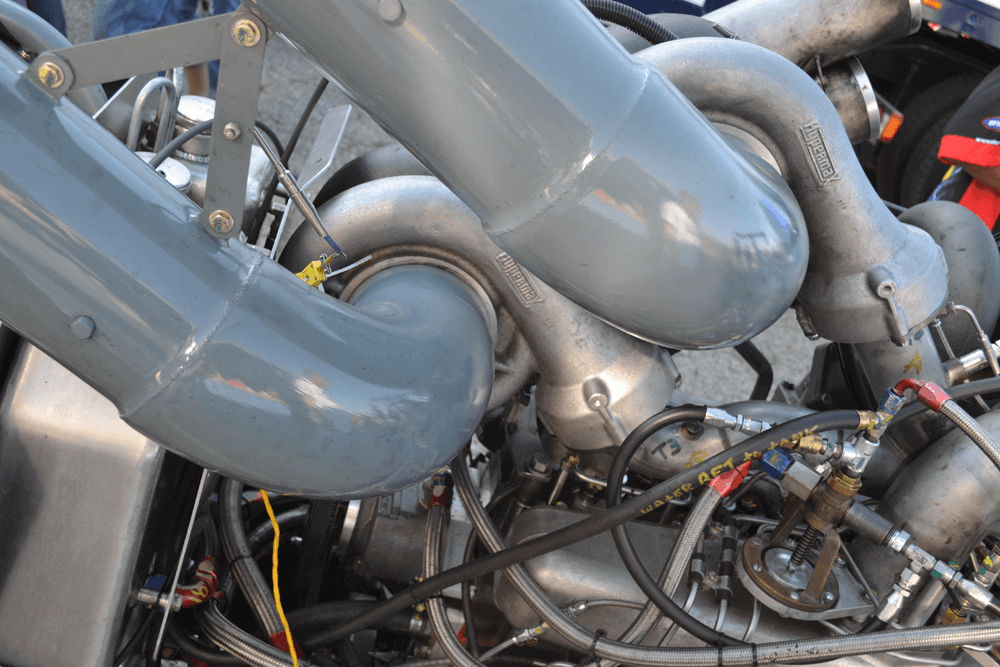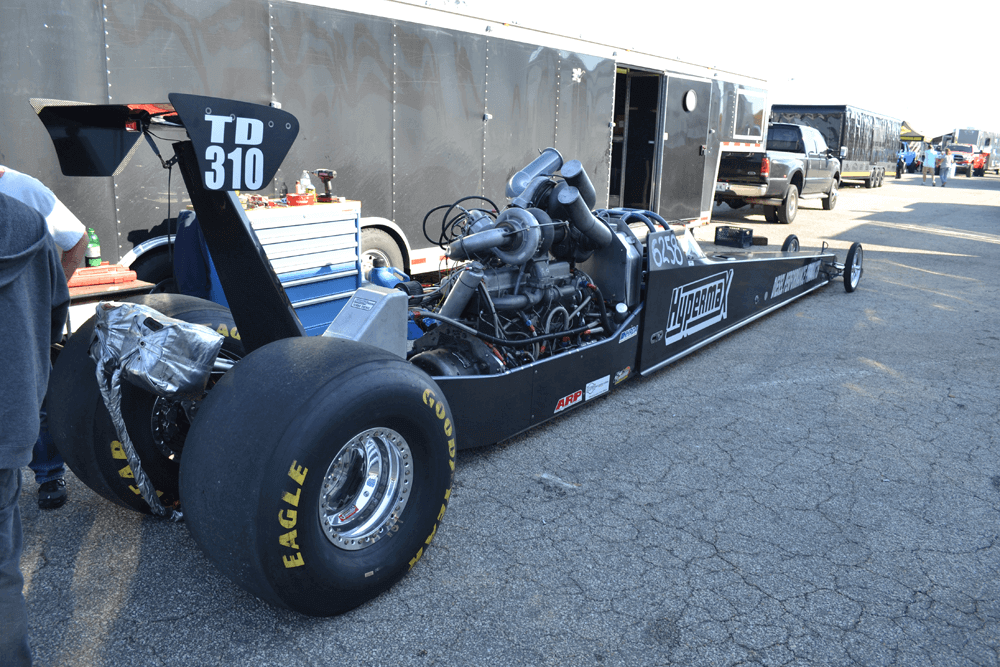 Running Sixes
Jerry LaGod has indicated that their P-pump 7.3L business has exploded over the past couple years, but they've still had time for Top Alcohol racer Marty Thacker to make a few runs. After almost immediately running 7s, the team has progressed to running a best of 6.69 at 216 mph in the quarter mile and garnering an NHRDA national event win in the process. We don't know what the future holds for Hypermax's wild monster, but one thing's for sure. For those who've gotten to witness it, it's truly a sight to behold.