When John Deere debuted what the company called the "Next Generation of Tractors" in 1960, the transition from the long-stroke, two-cylinder tractors were dramatic in the extreme. When the Generation II tractors debuted in August 1972, it wasn't quite so dramatic, but a big leap ahead in many ways. As it did in 1960, the debut would keep John Deere at the forefront of tractor sales and technology for many years to come.
Probably the most notable and noted change in the Gen II tractors was the Sound-Gard cab. Not only did it offer unparalleled noise protection and comfort, it offered rollover protection never before seen in a stylish, comfort-oriented cab. The cab was fully isolated from the tractor on four hefty rubber mounts and so to the seat and controls. The driver was surrounded by tempered glass, but protected by a four-post ROPS (Roll Over Protection System) that doubled as cab pillars. The cab was pressurized to keep out dirt. A heater and A/C system were both optional.
When you spend 10 to 12 hours a day grinding over rough, exceedingly boring ground, comfort is important and the Sound-Gard delivered in that department. You could buy a Gen II tractor without a cab in this era, but you don't see many. The Sound-Gard cab made believers out of many die-hard farmers.
The Generation II tractors brought more to the table than a great cab. The entire line was revised and a few new models were introduced as well. Another notable styling change was the new sloping hood, which offered better visibility and a more timely look. Most of the tractors got new designations along with the other improvements and that brings us to the 100-plus horsepower 46 Series tractors, but we need to go back a couple of years to set the stage.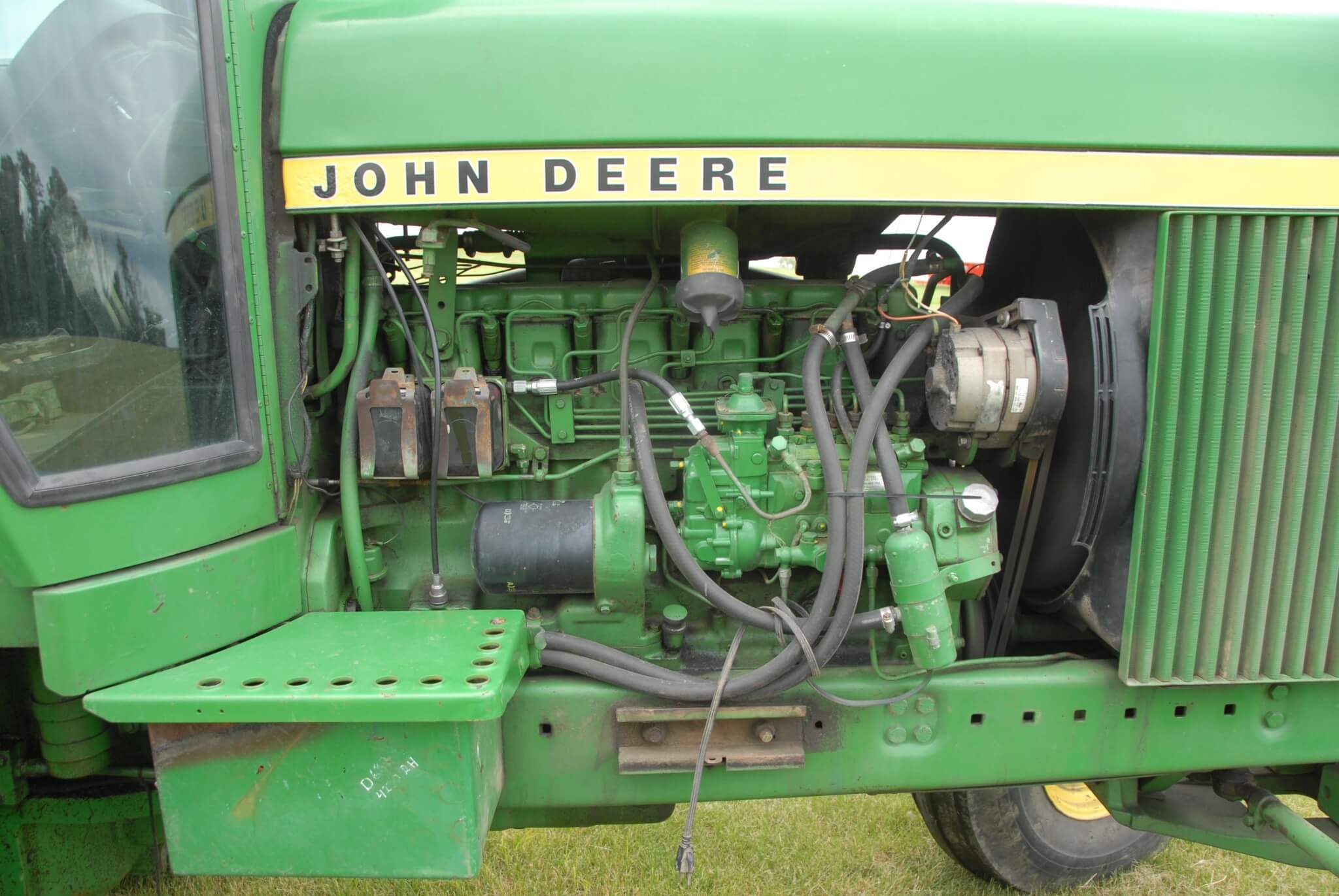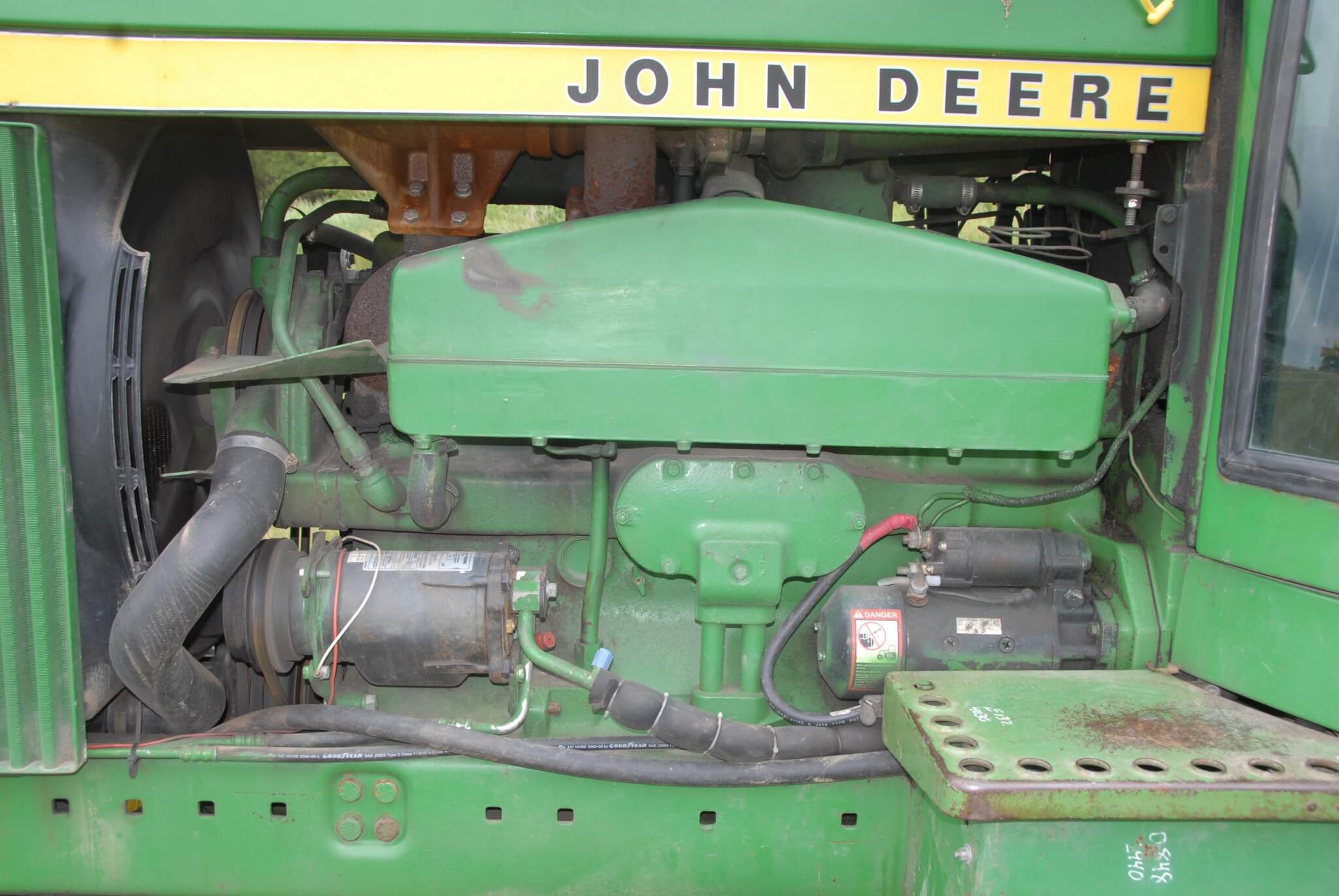 Deere introduced its first turbocharged tractor in 1969, the 4520 (see the March, 2013 issue Tractor Talk). Cranking out 120 PTO ponies, the 4520 was a timely addition to the 100-plus hp tractor market. It had a few teething issues, one of the few notable John Deere faux pas. They upped the ante in 1971 with the 4620, which added an intercooler (among other improvements) to the turbocharged 404-cid diesel giving it a 135-hp output. For the Gen II era, JD introduced the 4630, which made 150 hp from a more finely tuned 404. Optional transmissions included the tried and true Synchro-Range manual unit, the equally tried and true Power-Shift and the new Quad-Range. Qua- Range combined a Synchro-Shift with a hydraulically operated hi-low range to further split gears. A new Category 3N hitch was offered that allowed both Cat 2 and 3 implements to be used.
The 4630 was offered from 1973 into 1977 and replaced by the slightly upgraded 4640 that year. It was a good tractor. Strike that… it was a great tractor in terms of quality and design, but it had a weak link. It was too powerful for rear drive only. The 1970s was the era when power began to exceed the tractive abilities of what had been the standard rear drive layout for decades. Duals and ballast notwithstanding, it was still difficult to get a 150-hp tractor to put all that power to the ground. It was no accident that as the Gen II tractors debuted, John Deere was seriously pushing MFWD and four-wheel-drive tractors as primary tillage tractors and the 4630 would be offered this way as well. Two-wheel-drive tractors were fine for utility and PTO work, but the big tillage implements needed an extra driving axle and that was that. In many ways, you could think of the 4630 as one of the last of the old school big power tractors. DW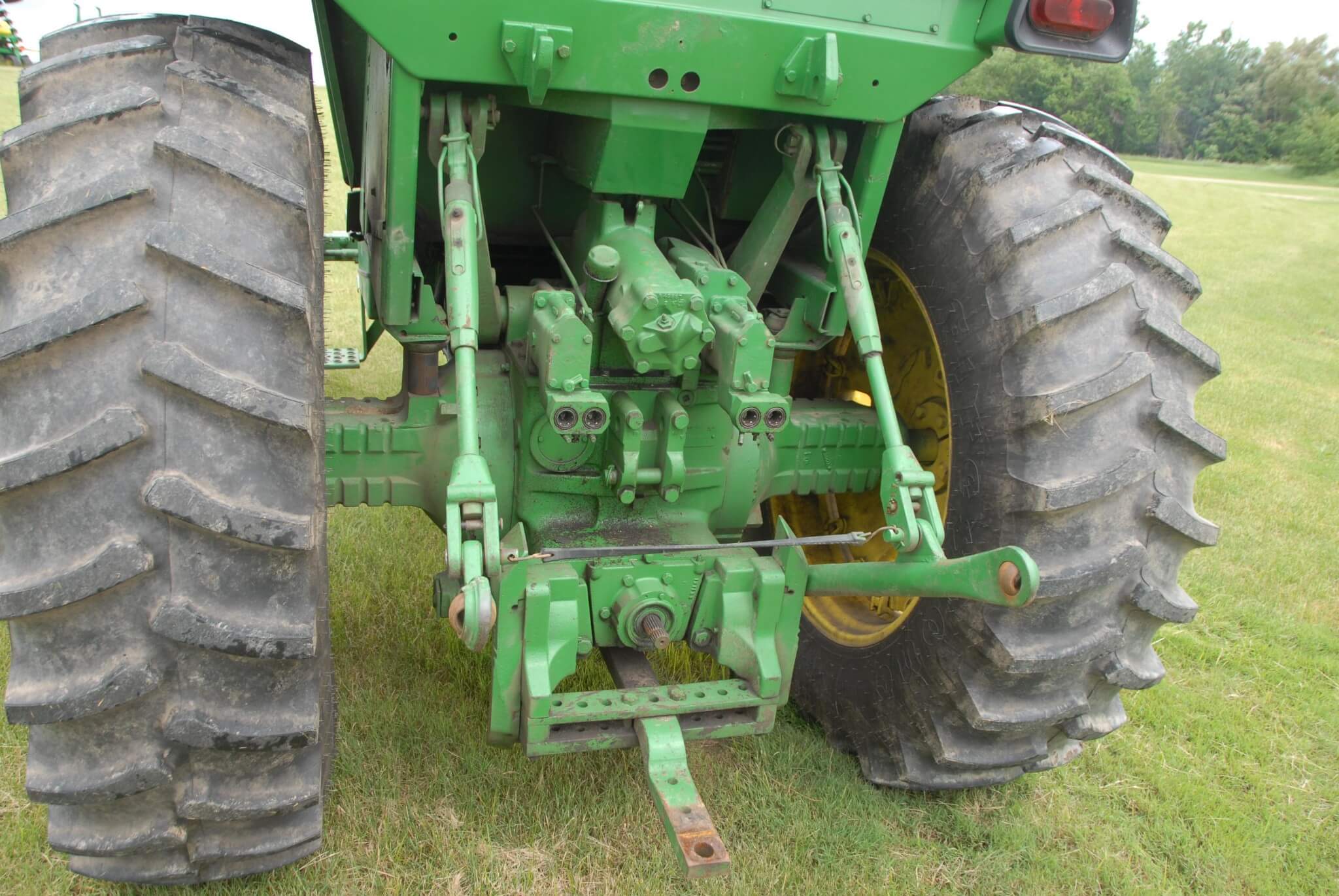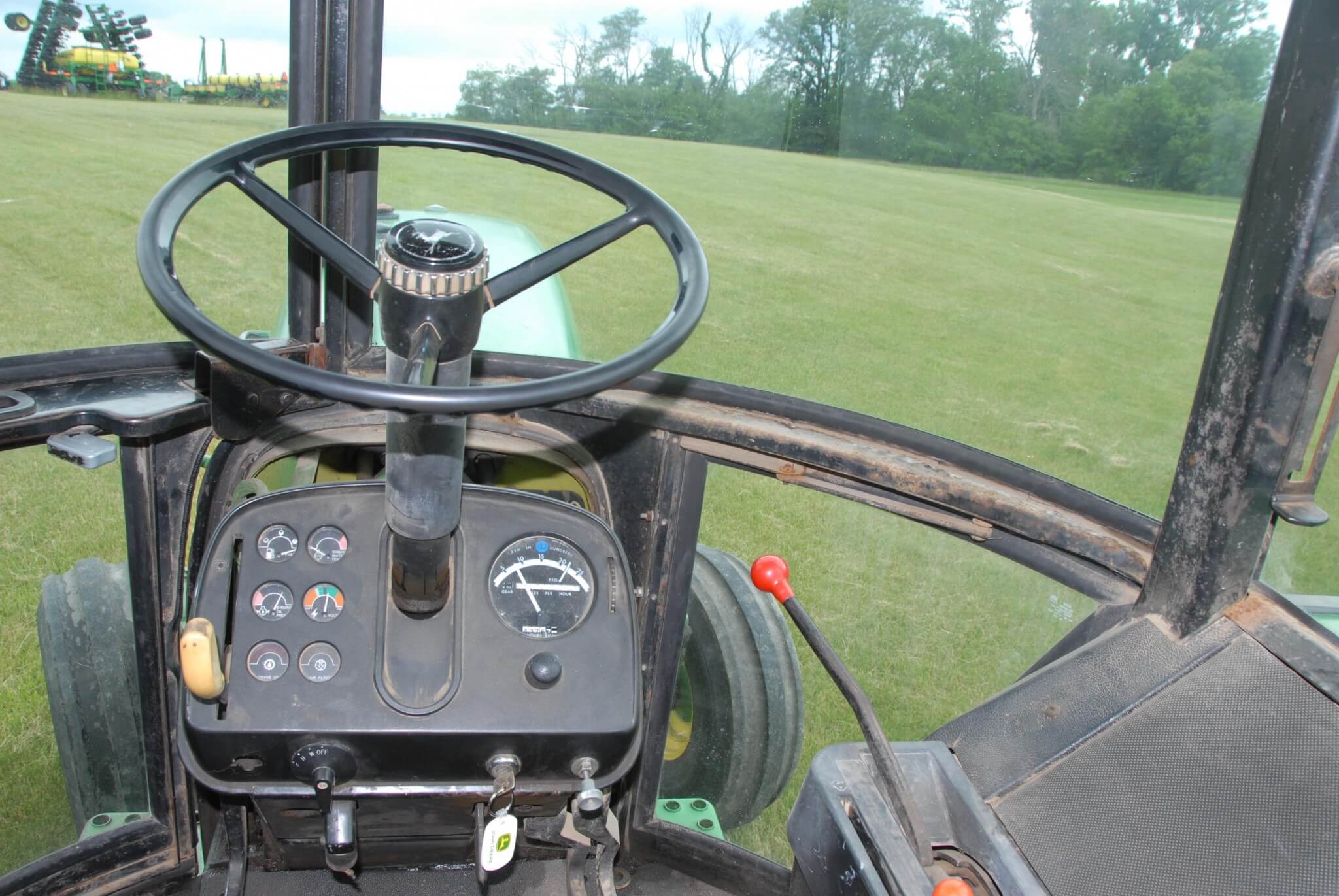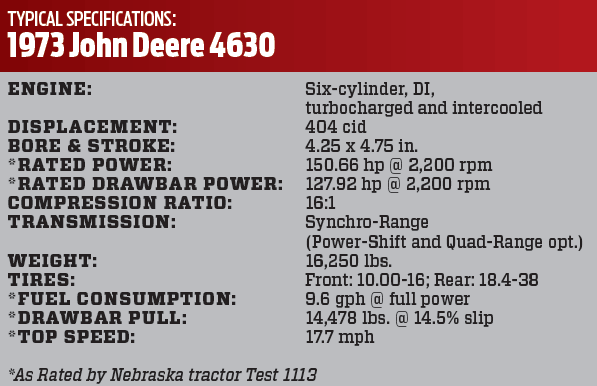 SOURCE:
Northwest Tractor, Ottawa, Ohio
419.538.7072