General Grabber AT2 Review
My '98 Dodge 12-valve has been a great tow rig and daily driver, as well as an occasional off road toy. For the last few years, it's had a set of BF Goodrich All-Terrain T/As that now have just over 60,000 miles on the tread. Although the tread was not down to the wear bars, I didn't want to drive on them another winter, so I decided to try a different tire.
When researching new tire designs, one of my sources was the Tire Rack website, which uses a rating system based on accumulation of consumer input. The scoring system rates "Excellent" in a range between 6.5 and 8.5 and "Superior" in a range between 8.6 and 10. After comparing the final scores, only a few tires emerged with ratings in all categories of "Excellent" or "Superior". One of those tires was the General Grabber AT2.
General Tire has been manufacturing tires for automobiles and trucks for 100 years, with truck tires being a major part of the company's rich history since 1928.
General Tire has been manufacturing tires for automobiles and trucks for 100 years, with truck tires being a major part of the company's rich history since 1928. In 1987, Continental AG of Hannover, West Germany, expressed an interest in General Tire and ultimately purchased the company. Since Continental was and remains one of the largest European tire companies, the acquisition provided a strong, sound presence in the world's tire market, and today the company operates under the name Continental Tire North America.
Since price was a factor, I compared the Grabber AT2 to a comparable sized All-Terrain, and the AT2 was approximately $50.00 cheaper per tire. With the substantial savings and a much better rating, the General Grabber AT2 became my new set of tires.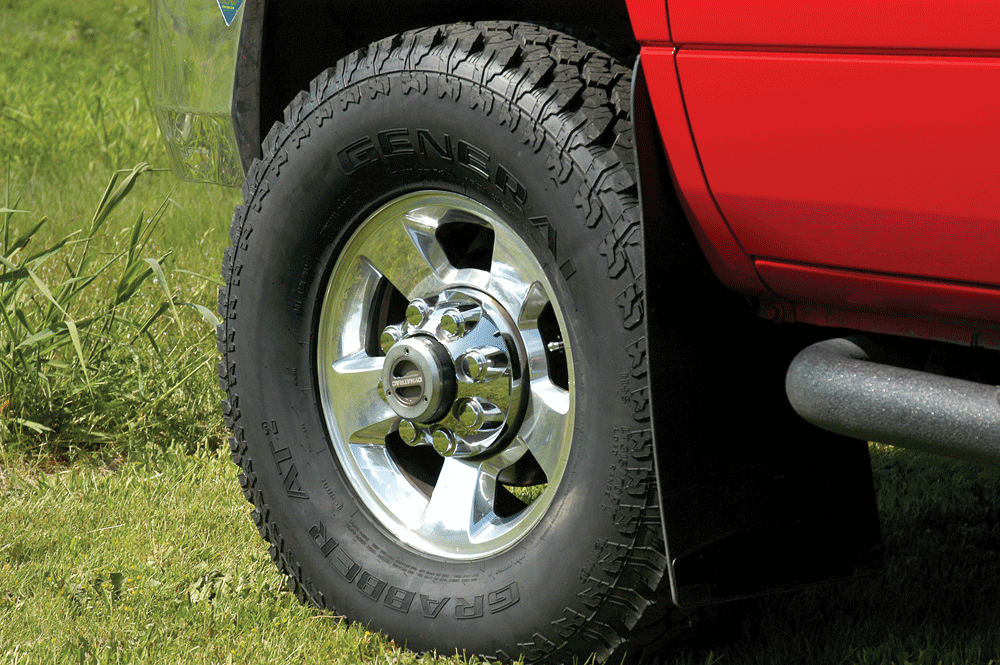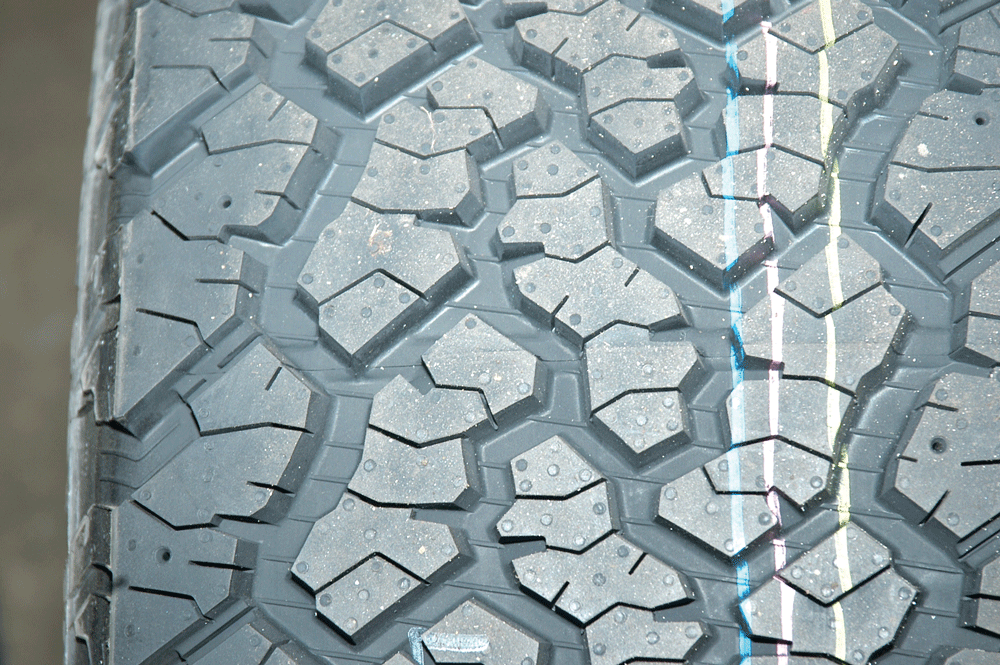 FEATURES
Developed for pickup truck and sport utility vehicle drivers looking for exceptional traction on all terrains, the Grabber AT2 is designed to combine long wear and reliability with year-round competency in dry or wet conditions.
SIZE COMPARISON
The change in size from my old 285/70/17 tires to 315/70/17 tires is the difference in diameter. The increase from a diameter of 32.8 inches to 34.4 inches is visibly noticeable, and I still have ample room to clear the front mud flaps when turning. However, I did experience a very slight rub on the upper control arms (both sides) when the steering is turned to full lock. Highway fuel economy appears to be unchanged; I am still able to obtain a solid 20 mpg between 60 and 70 mph. The weight ratings are the same: Both sizes are rated to carry 3,195 lbs. General Grabber AT2 carries a 50,000 mile tread-wear warranty for all H rated tires and 40,000 miles for all V rated tires. The tires are manufactured in the USA.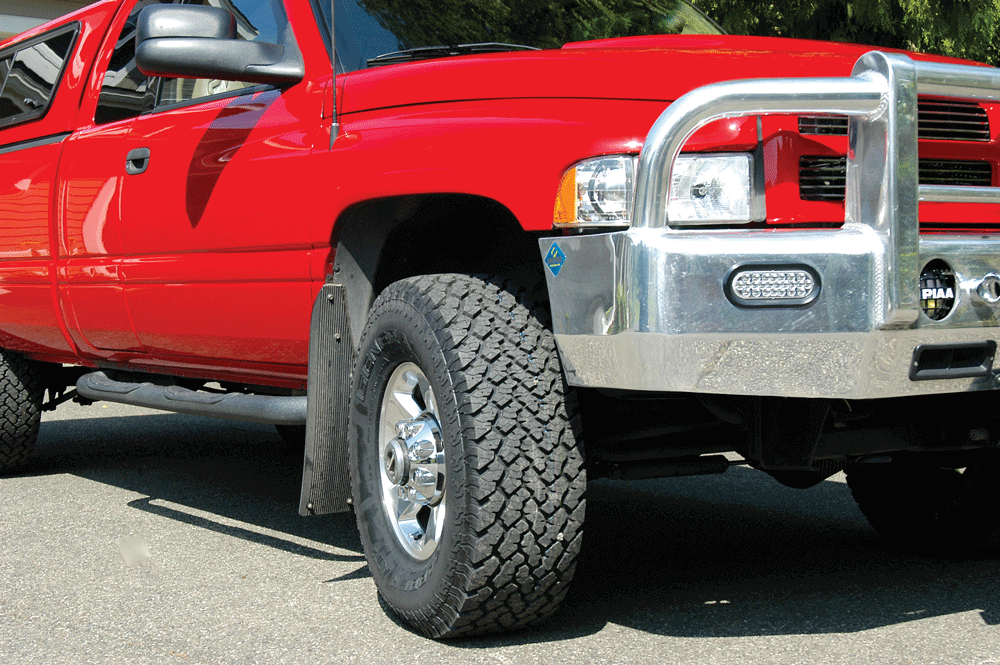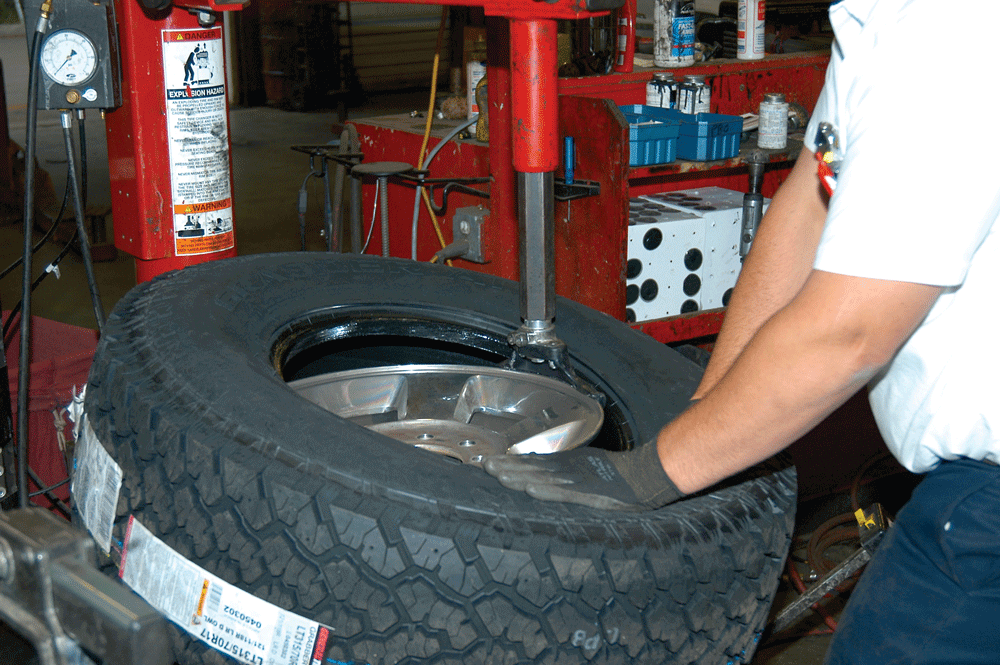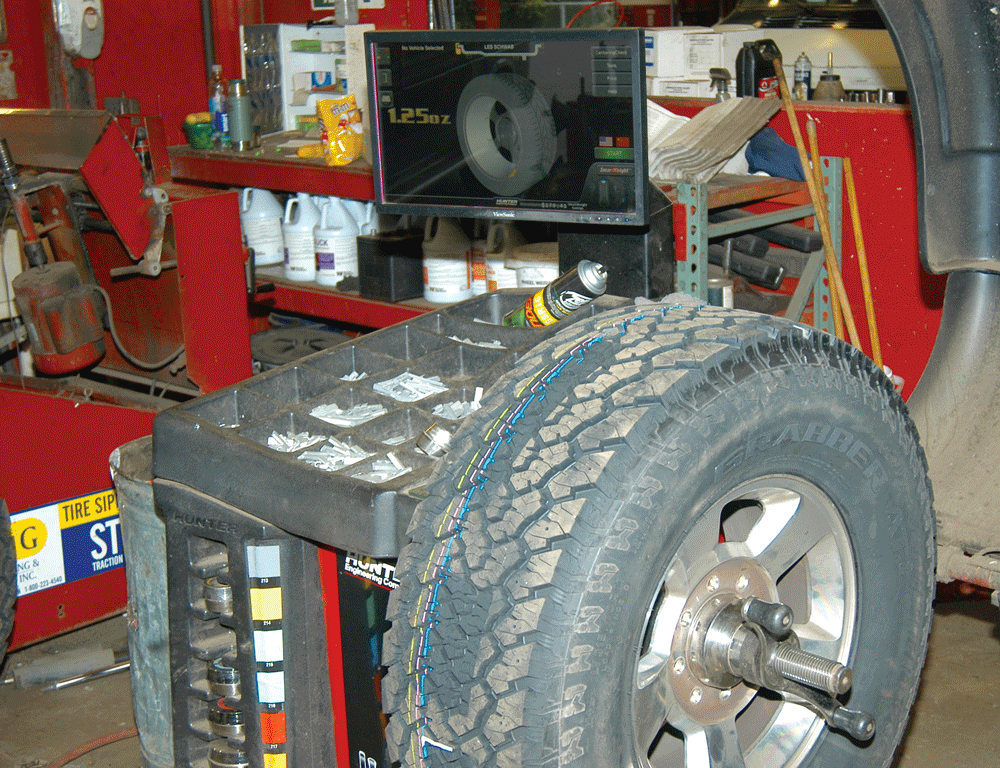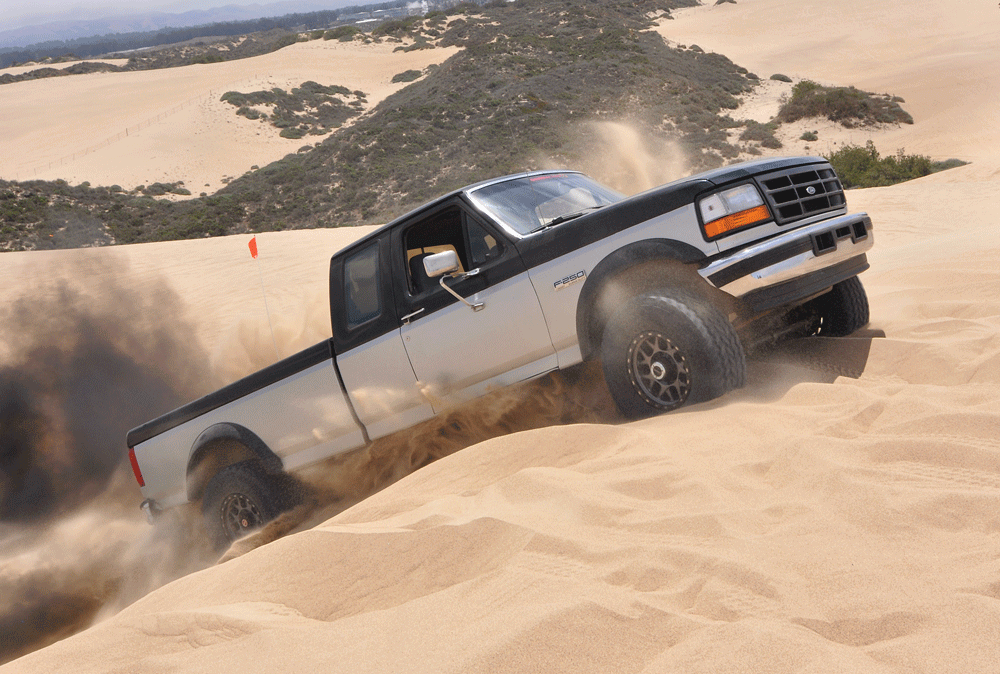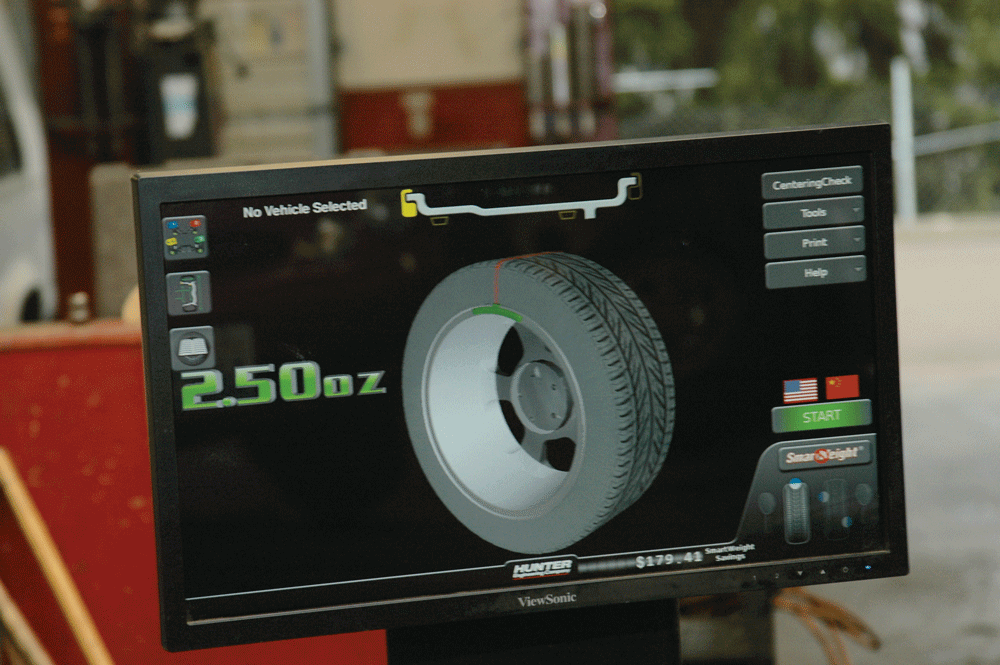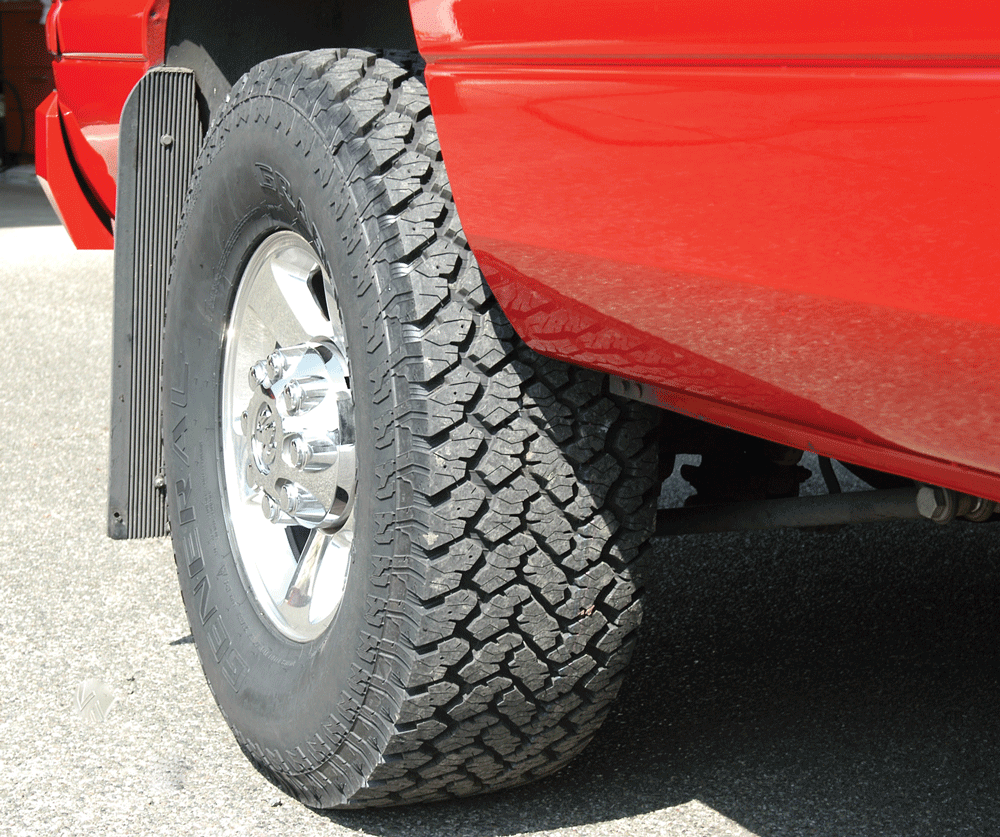 LOOK AND RIDE
Looks play a very big part in deciding to run a meatier tire. Since I have a 3.54 gear ratio coupled to an automatic transmission, if I were to do heavy towing on a regular basis, the 315/70/17 size tire may not be the best choice; the 285/70/17 would probably be the better selection. The decision would be different if it were a manual transmission or if it had 4.10 gears.
Numbers aside, my 12-valve's power output, which is dynoed at just over 540hp and 1,300 lb.ft. of torque, makes turning the larger tire a piece of cake. And I love the look of the larger tire. Ram's are notorious for large wheel wells. The Grabber AT2 does an excellent job of filling that space.
Because of the aspect ratio (70) there is more sidewall than for a 60-or 50-series tire.  While the lower-profile tires are trendy, the larger sidewall offered from a 70-series tire when run with proper tire pressure offers more sidewall flex and a more pleasurable ride. The maximum tire inflation is 50psi, and I have started with 40psi rear and 42psi in the front.
So far, the Grabber AT2 has provided a very comfortable ride–nicer than my previous tires. I may experiment with lower pressure in the rear, but overall, handling is more responsive than the previous tires. Steering is on par for a second generation Ram, and braking feels adequate. DW